It's Biden vs. Sanders for the nomination
Who can best help down-ballot Democrats?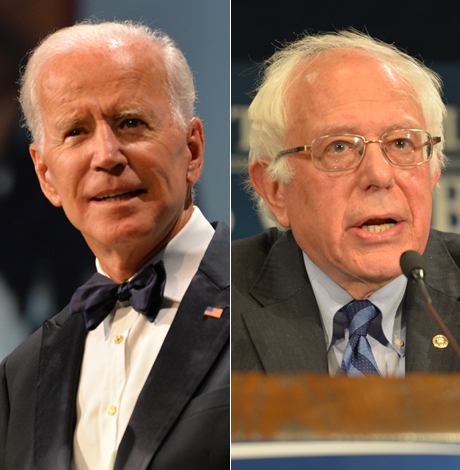 The fight for the Democratic nomination is now set: Joe Biden vs. Sen. Bernie Sanders. Contrary to Sanders's view, it is not a fight over who is more progressive, rather it is a fight over big promises that might never be kept and a more rational progressive way to move us forward and recover from four years of chaos under Donald Trump.
The fight is also over which nominee will help down-ballot Democrats the most. Who can help the members of the House of Representatives in swing districts keep their seats? Who can help Democratic United States Senate candidates in purple states win their races to rid us of 'Moscow Mitch?' There are hundreds of bills passed by the current Democratic House waiting to be passed again, this time with a Senate that will also pass them and send them on to a Democratic president who will sign them into law. So the nominee must be the person who can best make that happen.
Both candidates are flawed yet both are better than the sexist, racist, homophobic pig in the White House. But from here through Milwaukee where Democrats choose their candidate let's not continue to say "blue no matter who" and sit back on our hands. Instead let's decide that yes blue but know who it is matters. Many including me don't like that the two potential nominees are old white men. But then so is the president so we need to deal with it. One way to do that is have the nominee select a younger woman of color as a running mate.
It is amazing to me that young people so enthusiastically support a nearly 80-year-old white man who just had a heart attack on the campaign trail. They clearly believe his promises of free healthcare, free college, forgiving their college debt and in essence having government provide for all of them regardless of their own or their parent's economic circumstance.
What they overlook is that Sanders won't be able to do most of that even if elected president, as no president can wave a magic wand and get things done. Just look at the failures of Trump who was elected because he promised to open the coal mines, reopen factories, build a wall on our southern border and a host of other things he has not been able to do. His voters fell for his promises in the same way so many young people are falling for Sanders's promises.
If the young people supporting Bernie would take a moment to look at his 30-year record in Congress they would know the word compromise is not in his vocabulary. That is not a positive trait and has resulted in his never being able to pass any major legislation. He has never introduced legislation to move forward equality for women, the LGBTQ community, African Americans or any minority.
Biden has made mistakes but has a record of moving us forward. He was wrong on Anita Hill and was wrong on the Iraq War. What he did right was be an early fighter for taking big money out of politics and climate control. He passed the Violence Against Women Act and took on the National Rifle Association, winning twice. First with passage of the Brady background check bill, and then with the passage of bans on assault weapons and high-capacity magazines.
So Super Tuesday is now history. We move forward with a two-man race: Biden vs. Sanders. So far, 38 percent of the delegates have been awarded and no one is near the 1,991 needed to become the nominee. Next we should see Sen. Elizabeth Warren and Michael Bloomberg, both with no chance of being the nominee, do the smart thing and drop out.
Peter Rosenstein is a longtime LGBTQ rights and Democratic Party activist. He writes regularly for the Blade.
Not a sports fan? Celebrate Carl Nassib anyway
Nassib's coming out will do wonders for closeted gay, lesbian, bisexual, trans and queer youth and adults who hesitate to live authentically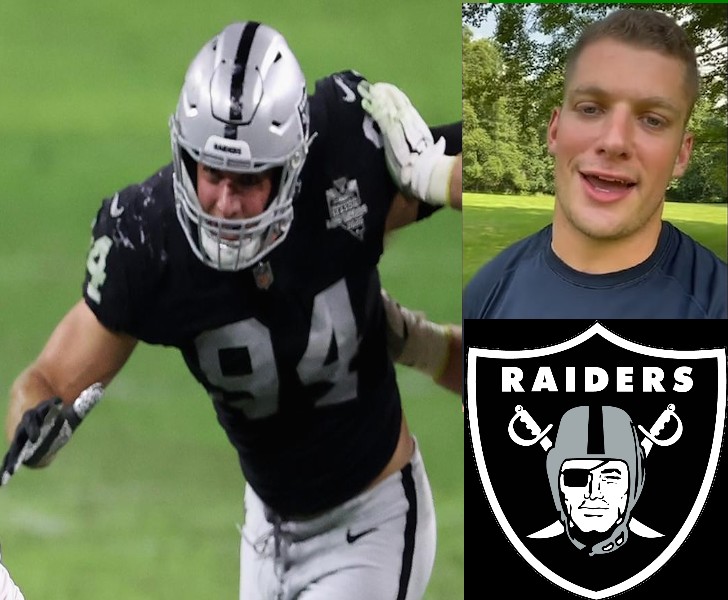 HARTFORD, Ct. – With a simple, handheld selfie video posted to Instagram Monday, Carl Nassib of the Las Vegas Raiders tackled homophobia for us all. And for everyone who's not a sports fan and doesn't know football lingo, this is for you.
This is the time to buy your first NFL jersey, the one with 94 on the front and "NASSIB" on the back. It's the hottest seller right now.
This is the time to join Nassib and everyone who's paying it forward by donating to The Trevor Project, a nonprofit organization that serves LGBTQ youth in crisis with resources and a 24/7 suicide prevention hotline for everyone 24 and under. The NFL on Tuesday matched Nassib's donation of $100,000.
Nassib's former coach at Penn State, James Franklin, gave the group $10,000.
All that money, and attention, is going to help struggling queer kids, some out, many still closeted. "We've seen a 50% increase in our daily online donations since the announcement yesterday," Rob Todaro, communications manager for The Trevor Project told the Los Angeles Blade. "Some of the donations even have heartwarming notes referencing Carl's coming out, showing acceptance for LGBTQ young people, and supporting LGBTQ youth mental health. In addition, traffic to The Trevor Project's website increased by more than 350% yesterday into today."
So how does that help? "This donation will help us train more crisis counselors, continue to provide all of our crisis services 24/7 and for free, and expand our innovative advocacy, research, and education programs," Todaro told the Blade.
In his 60-second coming out video, this pro football player has done more for the LGBTQ community than anyone else this Pride Month, from pop stars to the president
And no doubt Nassib's coming out will do wonders for closeted gay, lesbian, bisexual, trans and queer youth and adults who hesitate to live authentically. "Young LGBTQ kids are 5x more likely than their straight friends to consider suicide," Nassib wrote in part of his Instagram post. "Studies have shown that all it takes is one accepting adult to decrease the risk of an LGBTQ kid attempting suicide by 40%."
This is the time to be that adult. Especially if you're like me, and you never had an LGBTQ role model to inspire you, to encourage you to leave the closet, or at least to take the steps necessary to prepare for that first step.
Like Nassib, I was the first one in my line of work to come out. In 2013, I was the first working journalist in American network TV news to come out as transgender. Like Nassib, I received a warm welcome from my bosses and colleagues at ABC News. But this was eight years ago, when Chaz Bono and Laverne Cox were the only prominent examples in pop culture; although I followed in the footsteps of journalism pioneers Christina Kahrl and Ina Fried, being trans was still a relatively unknown phenomenon in TV newsrooms. And the tabloids and shockjocks treated me like some kind of freak. It was a different time.
But despite ups and many downs, I survived and am living happily. So is Collin Martin, an out professional soccer player who is the only other active pro athlete in America's big 5 major sports of baseball, football, hockey and soccer. So are out gay retired football players Ryan O'Callaghan, Esera Tuaolo and Wade Davis and the only living out former MLB player, Billy Bean.
And let's not forget that there are nonbinary, lesbian, gay and trans women who are athletes who haven't faced the same level of homophobia in their sports of soccer, basketball, roller derby, rugby and college sports. Why is it the acceptance found in women's sports can't also be found in those played by men?
"The homophobia of men's sports culture has been well documented," the awesome Britni de la Cretaz wrote for NBC about Nassib's coming out being seen as a turning point for male sports. "A 2018 study from the Human Rights Campaign found that 84 percent of Americans had witnessed anti-LGBTQ+ attitudes in sports, and the U.S. ranks the worst when it comes to homophobia in athletics," according to Time magazine.
But hang on. British researcher Dr. Eric Anderson argues that, as more gays like Nassib find acceptance, the times they are a'changing.
"I have definitively shown that across the U.K., and even in the U.S., heterosexual men are valuing a softer form of masculinity. I have even showed varying rates of heterosexual men kissing one another, among 11 universities in the United States, and at universities in Australia and the UK. The very fear of even being perceived to be gay — this softer form of masculinity — is evaporating," Anderson wrote in an op-ed in November 2020.
"As sporting cultures continue to embrace social change, there has been a significant increase in elite-level lesbian, gay, and bisexual athletes who have publicly come out of the closet. Rather than rejection and ostracism from sport—as has historically been the case—these athletes have been embraced, celebrated, and propelled to stardom as symbols of sport's ongoing transformation towards inclusion.
"I am not saying that there is no homophobia in sport. Decreasing homophobia is an uneven social movement that varies by geographical and demographic difference.
"However, it is no longer valid to argue that team sports are bastions of homophobic men, and certainly not compared to the general population. Such an assertion would be to judge them without evidence, or to extrapolate from one to the whole. This is the very nature of prejudice."
So even if you don't know the difference between a goalpost and a foul pole, or how a touchdown differs from a home run, embrace Carl Nassib and celebrate his coming out. For what he is doing for football is something that someday may make the closet merely a place to keep our clothes.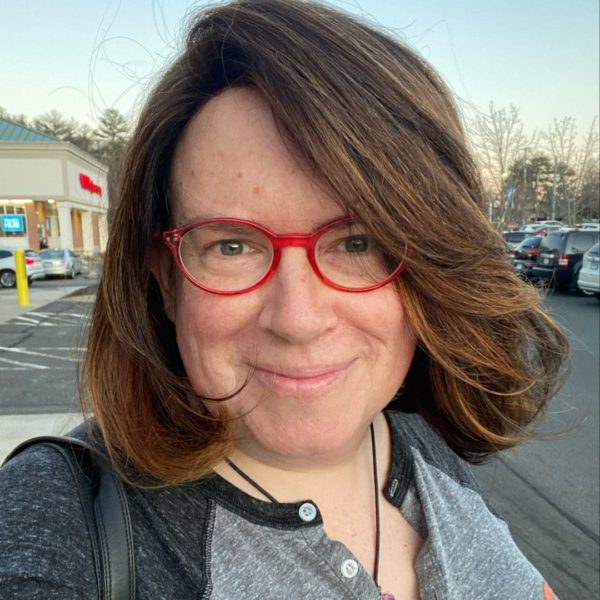 Dawn Ennis is a senior reporter and the Sports writer for the LA Blade. Ennis is the professor of Sports Journalism in the Journalism and Communications Media Studies Department at the University of Hartford, Connecticut.
In addition she has written as a contributor for Forbes, The Daily Beast, CT Voice, and as a broadcast anchor on Rise Up with Dawn Ennis on WHCI (West Hartford Community Interactive television-cable-YouTube) and CT Voice OutLoud on WTNH- TV plus as a freelance reporter for GLAAD Media and Star Trek dot com.
It's time to prioritize the plight of trans and queer refugees
In order for the United States to truly be a safe place for persecuted LGBTQ+ people, immigration reform alone is not enough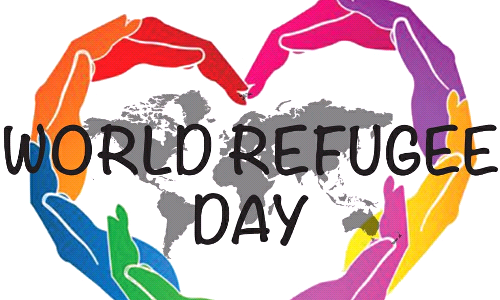 By Jamie Sgarro | NEW YORK – Every year, on June 20th, World Refugee Day overlaps with LGBTQ+ Pride Month. This day presents an opportunity to raise awareness of the unique challenges faced by LGBTQ+ asylum seekers and refugees, and to demand action to reestablish the United States as a safe harbor for the thousands of persecuted LGBTQ+ people who seek refuge here every year.   
When the U.S. presidential election was called for Joe Biden, I breathed a heavy sigh of relief. During its first 100 days in office, the Biden-Harris administration has slowly begun to undo Trump's legacy of hate on LGBTQ+ rights and immigration. As the founder of a nonprofit focused on LGBTQ+ asylum and a newly "out" trans person, I am encouraged by the administration's early efforts, but I also recognize that there is still much more work to be done.
So far, in support of LGBTQ+ rights, the administration has urged Congress to pass the Equality Act, committed to advocating for LGBTQ+ equality abroad, issued the first presidential proclamation recognizing Transgender Day of Visibility, and signed an executive order repealing the ban on transgender people serving openly in the military. The new administration has also begun to unwind Trump's immigration policies by ceasing new enrollments in the Migrant Protection Protocols policy its first day in office before formally ending the policy in June, reversing Trump's "Muslim ban", and eliminating Trump's historically-low limits on refugee resettlement.
But, despite this incremental progress, we must hold the new administration accountable for its promises not yet achieved. The administration's action—or lack thereof—on both LGBTQ+ and immigration issues have life-or-death ramifications for persecuted trans and queer people. For example, since taking office, President Biden has enforced Title 42, a Trump-era policy that has resulted in most asylum seekers being turned away at the southern border without the opportunity to apply for protections in the U.S. According to WOLA, since March 2020, this policy has expelled more than 750,000 undocumented migrants apprehended at the border back to Mexico or their home countries. President Biden's reversal of the Migrant Protection Protocols policy (known as "Remain in Mexico") has also stranded over 30,000 asylum seekers whose claims were denied or dismissed under the policy in Mexico. LGBTQ+ asylum seekers cannot wait safely in Mexico and are at risk of murder upon deportation to their home countries.
Additionally, while immigration enforcement has decreased under the new administration, President Biden has continued to detain LGBTQ+ immigrants. The U.S. detention system is dangerous, even lethal, for LGBTQ+ individuals (especially trans women). According to an analysis by the Center for American Progress, LGBTQ+ immigrants held at federal detention centers are 97 times more likely to be sexually assaulted than other detainees. In this context, anything less than the immediate release of every transgender, gender nonconforming and queer person from Immigrations and Customs Enforcement detention centers is insufficient. Fleeing persecution to live authentically should never result in arbitrary imprisonment.
In order for the United States to truly be a safe place for persecuted LGBTQ+ people, immigration reform alone is not enough. The administration must also ensure that all LGBTQ+ people have full equality under the law and the freedom to safely walk down the street. Although America has made significant strides in the right direction on LGBTQ+ rights —from increased representation in media to the recent landmark Supreme Court ruling banning workplace discrimination against gay and transgender employees —our country still falls short of social acceptance in many communities and still lacks federal anti-discrimination protections for LGBTQ+ people in critical areas including housing, education, federal funding, public accommodations, credit, and the opportunity to serve on a jury. Trans women of color continue to face a deadly epidemic of violence, and trans youth can still be subjected to psychologically-damaging conversion therapy in 25 states.
According to the Human Rights Campaign, 2021 is already the worst year in recent history for state legislative attacks on LGBTQ+ rights. So far, 17 anti-LGBTQ+ bills have been enacted. This coordinated legislative effort particularly targets the transgender community. These attacks are damaging to all trans people but are perhaps especially cruel for trans refugees who have courageously fled persecution in pursuit of a better life. Upon arrival in the United States, LGBTQ+ refugees deserve to be met with compassion, not an onslaught of discriminatory legislation and rhetoric.
It is time for America to prioritize welcoming trans and queer refugees. Everyone deserves the opportunity to live authentically without fear.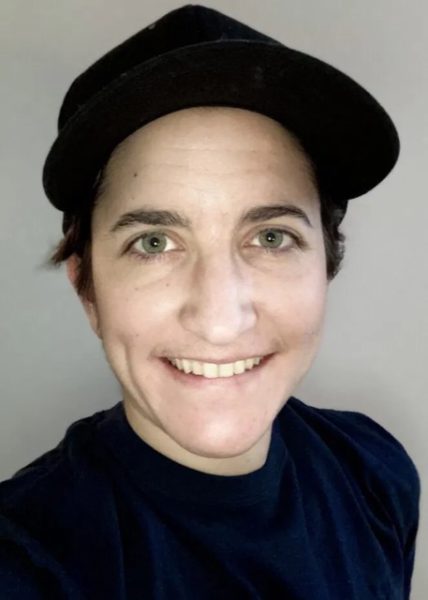 Jamie Sgarro is the co-founder of AsylumConnect, a 501(c)(3) nonprofit organization providing the world's first web and mobile resource platform for LGBTQ+ people fleeing persecution.
OAN's anti-LGBTQ hate supported by cable & streaming services
OAN reportedly relies on subscriber fees, also known as carriage fees, rather than advertising as a prime revenue source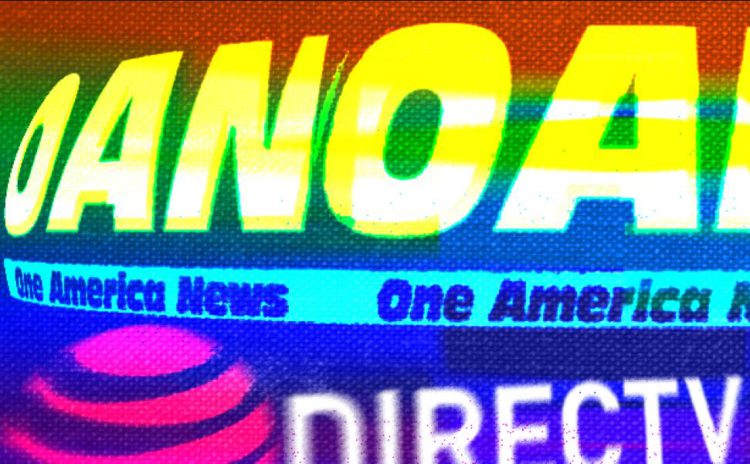 By Beatrice Mount & Alex Paterson | WASHINGTON – The right wing conspiracy theory One America News channel regularly uses extreme anti-LGBTQ rhetoric, combating what it has called "militant LGBTQ recruitment" strategies.
OAN's baseless fearmongering about Drag Queen Story Hour, Demi Lovato's gender identity, and transgender athletes, however, is being financially supported by cable companies and streaming services that claim to be celebrating LGBTQ people and Pride month.
Rather than relying on "advertising as a prime revenue source," OAN reportedly relies on subscriber fees, also known as carriage fees, as its primary funding source. Verizon and DirecTV (and its parent company, AT&T) pay OAN subscriber fees in exchange for the network being available to their customers, whose subscription costs pay for OAN. While it's difficult to quantify exactly how much revenue these cable contracts generate, Bloomberg previously reported that OAN "gets paid about 15 cents per subscriber by the companies."
OAN also generates revenue through subscriber fees via its streaming app, which charges its subscribers $4.99 per month and is available to download on Roku, Amazon Fire, Google Play, and Apple TV. In exchange for hosting OAN in their channel libraries, these companies reportedly take a percentage of that subscription fee. For example, according to Yahoo Finance and The Motley Fool, Roku takes 20% of subscription fees, and Apple TV takes 30% during the first year and 15% in subsequent years. 
These companies have all celebrated Pride month through statements and social media support, including Verizon, Amazon, Google, Apple, Roku, and DirecTv and its parent company AT&T. However, these companies also enable OAN to maintain a steady income, even though the network is in direct opposition to their corporate commitments to the LGBTQ community.
What's more, OAN's hateful rhetoric adds fuel to the rising attacks on LGBTQ people, particularly trans people: Anti-trans violence in the U.S. has reached record high levels, hate crimes targeting LGBTQ people are on the rise, and state legislatures have proposed over 100 bills to restrict trans rights so far in 2021 alone.
OAN hosts and guests regularly spread anti-LGBTQ rhetoric and misinformation, particularly targeting trans people
In the days leading up and following the first day of Pride Month in June, some of OAN's most prominent hosts — Kara McKinney, Stephanie Hamill, and Dan Ball — and their guests have regularly used the platform to fearmonger about LGBTQ people, including claiming that Pride "is a really sad indicator of just how far the cultural rot has gone." Here are some of the worst examples:
Tipping Point with Kara McKinney
In Focus with Stephanie Hamill
Real America with Dan Ball
On June 8, while defending a Loudoun County, Virginia, public school teacher who refused to refer to trans students by their correct name and pronouns, Ball claimed that affirming trans youth is participating in "pronoun garbage."
Ball has also repeatedly denigrated prominent trans people. He has misgendered and deadnamed U.S. Assistant Secretary of Health Dr. Rachel Levine. Ball also ridiculed Caitlyn Jenner, saying she was "dick-tator-less," while his guests, far-right commentators the Hodgetwins, said being trans is "just a wardrobe" and a "bizarre lifestyle."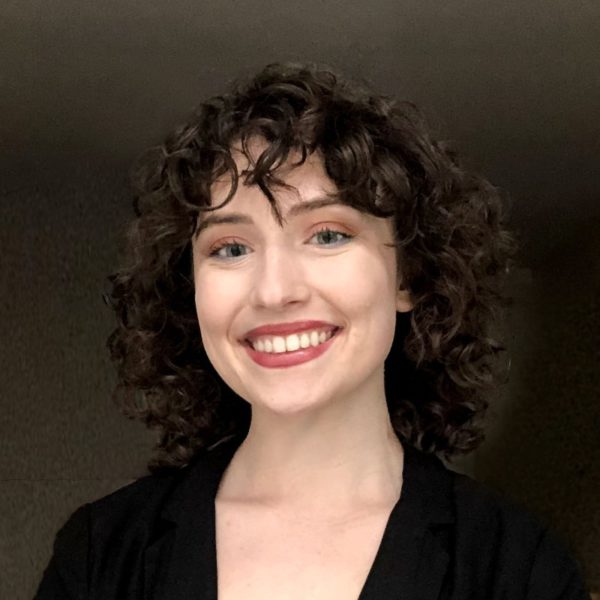 Beatrice Mount is a media analyst and researcher for Media Matters for America. She's a George Washington University Graduate with a degree in gender studies and political science.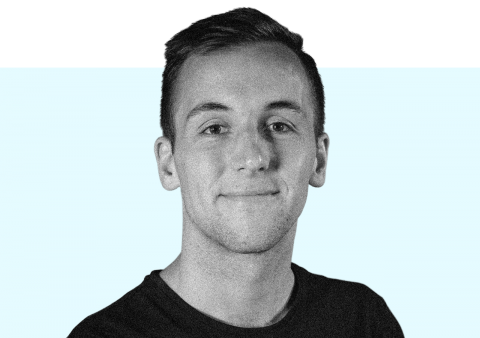 Alex Paterson is a researcher for the LGBTQ program at Media Matters, where he has worked since 2019. Alex holds a bachelor's degree in economics from Montana State University and has a background in LGBTQ advocacy, including previous work at the National LGBTQ Task Force and the U.S. Department of Health and Human Services.
The preceding commentary and analysis was published by Media Matters and is republished by permission.