SPRING ARTS 2020: TV's big paradigm shift and the queer consumer
Apple, Disney, others lock horns wth Netflix as streaming wars intensify — where will all the LGBTQ content land?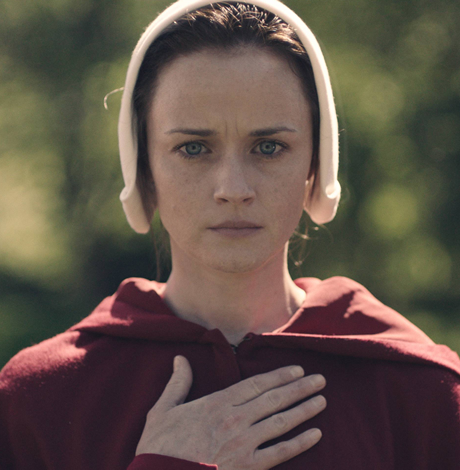 Streaming content — whether we're talking about music or movies/TV — is, of course, nothing new. But on the movie/TV side, it's ramping up to unprecedented levels.
The New York Times compares it to the great entertainment industry disruptions of yore — silent films going to "talkies" in the '20s, TV in the '50s and the double whammy of cable TV and VCRs in the '80s, which radically shifted the way consumers viewed content.
Netflix started streaming movies and shows in 2007 and dominates the field with 166 million subscribers worldwide and a $12 billion budget for new content. Until now, the main old school media conglomerates — Disney, NBCUniversal and WarnerMedia — stayed out of it while Netflix ("Stranger Things," "The Crown"), Amazon Prime Video ("The Marvelous Mrs. Maisel," "Fleabag") and Hulu ("The Handmaid's Tale," "Veronica Mars") battled it out.
The old companies now realize they'll have to adapt to survive. Disney Plus launched Nov. 12 for $6.99 a month offering content from Disney, Pixar, the "Star Wars" franchise, Marvel movies, reruns of "The Simpsons" and about 7,500 episodes of old Disney shows. WarnerMedia will launch HBO Max for $14.99 per month in May with 10,000 hours of available content such as "Friends," "South Park, old Warner Bros. movies, CNN documentaries, "Sesame Street" and more. And Peacock, NBCUniversal's imprint, will boast 15,000 hours of available content including reruns of "The Office," "Frasier," "Saturday Night Live," Universal movies, a reboot of "Battlestar Galactica" and gobs more. It's slated for an April 15 rollout.
Others are taking the can't-beat-'em-join-'em approach. FX on Hulu launched March 2 boasting its shows such as "Mrs. America," "Better Things," "Dave" and "Fargo" now available there. And Quibi, set to launch April 6, is focusing on short-form mobile video. Founder Jeffrey Katzenberg is said to have spent more than $1 billion for short-form episodes of shows like a Steven Spielberg horror series "Spielberg's After Dark" and "Kill the Efrons," a survival reality series starring Zac Efron and his brother.
Apple, of course, is no longer content to sit on the sidelines either. Apple TV Plus launched Nov. 1. That makes the likely big players Netflix, Amazon Prime Video, Hulu, Disney Plus, Apple TV Plus, HBO Max and Peacock, but that's just for starters.
There are, according to the New York Times citing data from Parks Associates, 271 online video services in the U.S. some of the more obscure ones offering highly curated content. For every mainstream one, such as ESPN Plus or NFL Sunday Ticket for sports, there's a bounty of niche options like Crunchyroll and Hidive for anime, Hi-Yah! for martial arts or GAIA for yoga-themed content.
Navigating the deluge
So much is now available, though, that consumers are overwhelmed. Although it's changed some in recent years, one of the long-running complaints of cable TV or Dish satellite subscribers was having to pay for hundreds of channels they never watched. Well, now with streaming, the argument goes, they no longer have to. Just subscribe to the services you want.
But it's not that simple. Say you subscribe to Netflix and Hulu but then everybody starts buzzing about "The Marvelous Mrs. Maisel" winning a bunch of Emmys and being must-see TV and you're faced with major pop culture FOMO. And if you have cut your cable subscription, as 5.5 million did in 2019 alone, what do you do when there's a major event like the Olympics, the Academy Awards or the Super Bowl that none of the streaming services have the rights to? (The presidential debates, for example, are easy to stream for free online.) And what if you have one of those deals where your phone, home internet and cable are all under one umbrella like Xfinity in the D.C. market and it's not as easy to get out of?
At some point, viewers will have to make a choice, much as they did between VHS or Beta 30 in the '80s, and not all the companies getting into the game will be successful as consumers are only willing to pay so much — $44 the Wall Street Journal reports citing its own polling — for about 3.6 streaming services (one in five plan to cut the cable cord within the year, the Journal reports).
Gay entertainment writer/guru Greg Hernandez says it's "a new frontier" for pop culture fans.
"There's so much more content, the sky's the limit," he says. "And that's why this seems unprecedented. It feels like the biggest beneficiaries are the consumers. They have so many choices now. They're being courted with really quality content from all the top stars, the best actors are going for roles on shows that are being streamed, so I think the consumer is the biggest beneficiary. It's nice to be courted and nice to have so much of the top talent flocking to this form."
Cutting the cable cord?
For Matt Chun, a gay Washington man who early in his career worked at ABC, the current system is both a blessing and a curse.
"Digital and social media trends have changed just about everything in terms of the way we consume our content," he says. "In some ways, we are more than ever in the driver's seat with TV executives and music artists catering to our short attention spans, our schedules and our price points. In other ways, we're spoiled brats imprisoned by our voracious appetites. And if not us, certainly the next generation of iPad-trained kids."
Chun canceled cable about three years ago because it was simply cheaper to pay for streaming. He had Xfinity internet and cable and got tired of the hikes — it started at $75, jumped to $116, then $139 and he said, "Enough." Similarly, his parents' Xfinity bill in Philadelphia hiked from $150-187.
He now subscribes to AT&T TV, which comes with HBO GO, and Amazon Prime. The latter two are $63.60 per month (higher because they offer more of a hybrid experience with live TV and On Demand). Amazon Prime is $13 per month. He used to have Netflix but not currently.
And yes, he says there are times there's something he wants to watch on another service.
"Often you'll hear buzz about a show on social media but then realize it's on the one you just cancelled," he says. "For example right now, I'm curious about 'The Circle' on Netflix. There was a time that I would switch my services on and off, chasing the premiere of shows such as 'Game of Thrones' on HBO or the return of 'Love' on Netflix. But now there are just so many good shows that I just end up choosing one that I'm interested in on one of the services I have."
There are ways around the dilemma, too.
"If there's a show I really want to watch and don't have paid access to, I can often find a streaming site — likely illegal — to binge watch it. Sometimes the quality suffers or the streaming lags, but it's good enough. Or I'll binge watch in spurts when I'm at my friend's house who has different streaming options. It seems like I'm never without options … and someone is always entering the market with lower costs."
"People share passwords with friends," Hernandez says. "There are ways to see what you want to see."
Kenya Hutton, another gay Washington TV fan, subscribes to Netflix, Hulu and Amazon Prime in addition to his $165 monthly Xfinity bill, which he plans to keep. He says despite all that, there's still a dearth of representation.
"It would be great to see more quality LGBTQ programming from people of color," Hutton says.
Where are all the queer shows?
There's voluminous queer content on the major platforms. Four years ago, GLAAD started gathering data on streaming original series for its annual "Where We Are on TV" survey and the numbers have mostly gone up every year since then.
For the most recent survey, released last November, GLAAD found 109 regular LGBT characters on original scripted series on Amazon, Hulu and Netflix, the three platforms it monitors. That was an increase of 34 from last year's tally. There are also 44 recurring LGBT characters, up from just seven the previous year.
Gay male characters make up 42 percent, lesbians 30 percent, 14 percent bi women and nine percent bi men. The one dip was in trans characters at seven percent, down four percentage points from the previous year. That's likely a hiccup, GLAAD's Megan Townsend, lead author of the report, says as shows such as "Transparent" and "Orange is the New Black" have ended and some shows she knows of in development with trans characters haven't yet launched.
"I think maybe that was just a one-off year," Townsend, who's bi, says. "The bigger problem will be if this becomes a trend."
The 109 LGBTQ characters on the streaming platforms compares to 90 on scripted shows on broadcast TV networks (ABC, CBS, NBC, FOX and The CW) and 121 on scripted primetime cable shows. So while it's not as if there's a deluge of LGBTQ characters and storylines on the streaming shows, it's right up there in the same league as the network and cable shows. Some might even argue it's a tad underwhelming when you consider streaming has unlimited volume potential whereas network and cable have limited daytime/prime time hours to program.
Of Amazon, Hulu and Netflix, Netflix had the most LGBTQ characters as has been the case every year streaming has been included in the GLAAD survey. So if queer representation on original streaming shows is your main interest, Netflix, home to "Grace and Frankie," "Tales of the City" and the new RuPaul series "AJ and the Queen," not to mention reality juggernaut "Queer Eye" (not counted in the GLAAD report) is your best bet.
So how did Netflix end up being the industry leader and also the best at LGBTQ representation? Brian Wright, Netflix's vice president of original series: young adults/family, says the GLAAD report and other industry report cards are important, but the representation just happened on its own.
"I'm happy to report that it all truly comes out of an organic process," Wright, who's gay, says. "It's about finding incredible storytellers and letting them do their best work. There's no additional layer of, 'Well, can you make this person this or that person that?' We don't have to do that because it's already there in the storytelling, in the fabric of these shows. I would say that this great result we're seeing with GLAAD is just a result of us attracting incredible talent to reflect the world back to the world."
Wright has been with Netflix for six years and says there's strong queer representation among its employees. Comparable, he says, to what he experienced at previous jobs with Viacom, Disney and Lifetime — "I've bounced around the Hollywood gauntlet," he says. He oversees shows such as "Stranger Things," "13 Reasons Why," "Fuller House," "The Umbrella Academy," "Chilling Adventures of Sabrina" and the Ryan Murphy Netflix shows, the latest of which, "Hollywood," launches in May.
He says the industry gatekeepers at Netflix — those with the power to greenlight a pitch — are more unencumbered than their counterparts in network.
"We don't have a lot of handcuffs," he says. "We're not handcuffed by advertising considerations, we're not handcuffed by a conservative standards and practices group. … We hear pitches all day long and we go toward the ones that are the most pure in vision and where we feel like, 'Wow, this person has a story to tell and they totally understand what it is in their bones.' It's just not uncommon that there's a gay person or people that are central to the story."
There are, however, even gayer (albeit smaller) options.
Dekkoo, which started in late 2015, offers movies and TV — both original and non — geared toward gay men for $9.99 per month.
"When we launched, we had no delusions of grandeur or trying to beat Netflix or even pretending we could play in that field," says Brian Sokel, Dekkoo president who, ironically, is straight having started the platform with his gay business partner Derek Curl. "But what we realized is that we could fill a void that was missing in the marketplace and probably do it very well and operate as a complementary service that's all-inclusive for one type of audience."
He says the big platforms are analogous to Blockbuster Video 20 years ago.
"I remember going there years ago and being bummed out because the selection was one geared to the largest, most homogenous audience possible," he says. "You wouldn't find any really deep selections of any genre, you really were just scratching the surface. That's what made On Demand and Netflix, back when it was DVD by mail, so great was that suddenly you found this individual, independent content and all this incredible stuff you didn't even know existed."
Don't go to Dekkoo looking for major titles like "Moonlight" or "Love, Simon." Dekkoo, which is about 10 percent original content, Sokel says, is for the "queer independent fare that is really driving the queer cinema universe."
"You can find gay stuff on all the main platforms," he says. "It just depends on the user and what they're looking for. The casual viewer could go on Amazon or Netflix and say, 'Oh great, there's a gay movie to watch.' But for the person who's really passionate about queer cinema where that's not gonna cut it for them, that's why we exist."
Sokel declined to share how many subscribers Dekkoo has.
WOW Presents Plus (World of Wonder) is $3.99 per month after a seven-day free trial and offers "all things drag" with "UNHhhh," "Werq the World" and "RuPaul's Drag Race Season 12" (also on VH1).
WOW Presents Plus media department did not respond to multiple requests for comment this week from the Blade.
Looking ahead
So where's it all headed? Is network dying a long, slow death? How does Netflix plan to stave off the competition?
Wright says the beauty of the new paradigm — Netflix is seven years into its original content creation — is the chance for non-U.S. content to take off and have a global impact. He cites "Money Heist" ("La casa de papel"), a crime drama/thriller from Spain (part four with eight new episodes drops April 3), as a strong example.
"It's become massive," he says. "I don't believe in a pre-Netflix world that would have connected with millions of joyful fans all over the world. I think that's a trend that we're gonna see continue."
He says his company always knew competitors would emerge in time. As for how long streaming and broadcast can co-exist, he says it's "anyone's guess."
"I think that streaming is absolutely from a behavioral and technological perspective, it's so good for the consumer and consumer control is something that's more and more gonna be considered as the stakes keep moving forward. There are gonna be a lot of different choices out there and we just want to be the that people continue to feel is a must have."
Chun enjoys all the options and still binge-watches certain shows, but says as a consumer, he has no strong opinions about streaming usurping traditional TV.
"I'm a bit numb and agnostic to it all," he says. "Mergers are happening and Emmys are being won and I'm just like, 'Alright, maybe I'll check you out but I'm already bored thinking about the effort it would take and all my funds are tied up with multiple 'cheap' subscriptions. Oh yeah, and we haven't even talked about porn yet."
Netflix's dark side?
Huge industry behemoths often have well-documented dark sides from Walmart's predatory pricing, Facebook's shady information sharing, Amazon's anti-competitive/monopolistic behavior and Google's recent wave of firing employees — a few of whom are transgender — who dared to call the company out on what they considered unethical practices, as the New York Times reported last month.
So surely Netflix has a dark side too, right?
Brian Wright, Netflix's VP of original series, insists not.
"I've worked in so many places in Hollywood and this is by far the most collaborative group of people I have ever come across," he says. "It's a place where that kind of palace intrigue and backstabbing is not tolerated and honestly is called out. … It's absolutely a high-performance culture here, but we like to avoid the brilliant jerks. One of our key tenets is selflessness."
For better and for worse, Oscar makes history again
The biggest queer moment of the night was Ariana DeBose's historic win as the first out woman to win the Oscar for Best Supporting Actress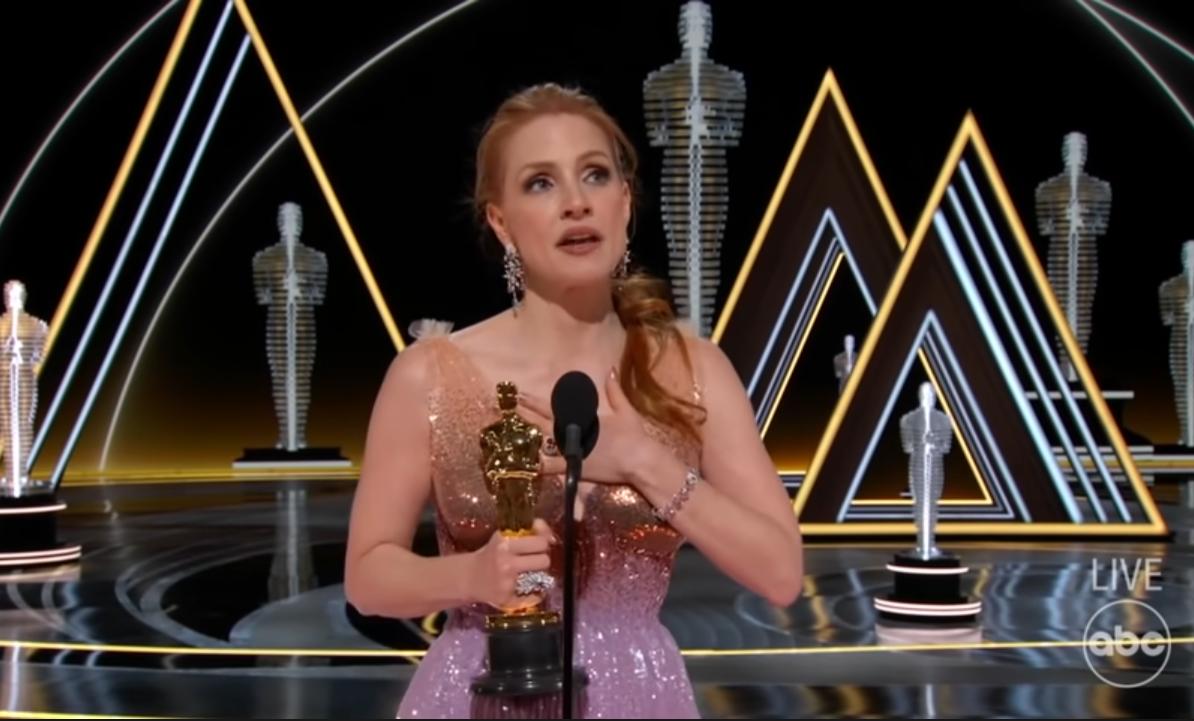 HOLLYWOOD – By the time you read this, the biggest moment from this year's Oscars will already be old news – but before we can move on to a discussion of what the wins and losses reveal about the state of LGBTQ+ representation, inclusion, and acceptance in the Hollywood film industry, we have to talk about it anyway.
When Will Smith stepped up onto that stage at the Dolby Theatre to physically assault Chris Rock – a professional comedian, doing the job he was hired to do in good faith that he would be safe from bodily harm while doing it – for making an admittedly cheap and not-very-funny joke, it was a moment of instant Oscar history that overshadowed everything else about the evening.
There's been enough discussion about the incident that we don't need to take up space for it here – tempting as it may be – other than to assert a firm belief that violence is never a good way to express one's disapproval of a joke, especially during a live broadcast that is being seen by literally millions of people.
Smith, whether or not he deserved his win for Best Actor, succeeded only in making sure his achievement – which could have been a triumphant and historic moment for Black representation in Hollywood, not to mention an honorable cap for his own long and inspiring career – will be forever marred, and the palpably insincere non-apology that replaced what could otherwise have been his acceptance speech was only a textbook example of putting out fire with gasoline.
Yet that polarizing display also allows us a springboard into the much-more-important subject of queer visibility in the movies, thanks to another Smith-centered controversy (and there have been so many, really) from the early days of his career that sheds a lot of light on the homophobic attitudes of an industry almost as famous as playing to both sides of the fence as it is for the art it produces.
Back in 1993, riding his success as a hip-hop artist-turned actor and springboarding from his "Fresh Prince of Bel-Air" fame into a movie career, Smith appeared in the film adaptation of John Guare's critically-acclaimed play "Six Degrees of Separation," playing a young con artist who preys on a wealthy Manhattan couple (played by Donald Sutherland and Stockard Channing), convincing them to give them money and even move into their home before they eventually discover the truth after coming home to find him in bed with a male hustler.
Unsurprisingly (it was 1993, after all), some of the play's homosexual content was "softened" for the film version, but Smith was still called upon to perform in a scene depicting a kiss between himself and co-star Anthony Michael Hall. After initially agreeing, he abruptly changed his mind (due to advice from friend-and-mentor Denzel Washington, who warned him that kissing a man onscreen could negatively impact his future career) and refused to do the kiss, necessitating the use of camera trickery to accomplish the scene.
Decades later, Smith expressed regret at the choice, saying it was "immature" and that he should have gone ahead with the kiss – but the story nevertheless provides some insight about the pressure placed on actors in Hollywood to appear heterosexual for their audiences, no matter what.

Despite advancements, that pressure continues today – and Smith, whose unorthodox and publicly rocky marriage already has put him under an arguably unfair microscope, has also been alleged (most notoriously by trans actress Alexis Arquette, who made controversial comments about the couple shortly before her death in 2016) to be participating in a sham marriage in an effort to conceal both his own and his wife's queer sexuality, may well have been feeling it when he was moved to assert his masculinity at the Academy Awards.
True or not, such rumors still have the potential for ruining careers in Hollywood; and while it may be a facile oversimplification to assume that homophobia was behind Smith's ill-advised breach of decorum, it's nevertheless a topic that goes straight to the heart of why the Academy, even in 2022, has such an abysmal track record for rewarding – or even including – openly queer actors on Oscar night.
Granted, things have improved, at least in terms of allowing queerness to be on display at the ceremony. On Sunday night, out Best Actress nominee Kristen Stewart attended with her fiancée, Dylan Miller, with the couple sharing a public kiss on the red carpet as they arrived for the festivities; the trio of female hosts – which included out woman of color Wanda Sikes alongside fellow comedians Amy Schumer and Regina Hall – called out Florida's "Don't Say Gay" bill with a defiant joke during their opening presentation.
Jessica Chastain – who won Best Actress for playing unlikely LGBTQ ally and AIDS advocate Tammy Faye Baker in "The Eyes of Tammy Faye" – made an emotional speech decrying anti-LGBTQ legislation and advocating for all people to be "accepted for who we are, accepted for who we love, and to live a life without the fear of violence or terror."
Numerous participants in the evening, whether male or female, queer or straight, took the opportunity to push gender boundaries with their couture for the evening (thanks for that, Timothée Chalamet). Elliot Page, joining Jennifer Garner and JK Simmons for a "Juno" reunion, became the first trans man to be a presenter at the Academy Awards. Finally, two beloved queer icons shared the stage for the evening's finale, as Lady Gaga was joined by wheelchair-bound Liza Minnelli, frail but full of obvious joy at being there, to present the award for Best Picture.
The biggest queer moment of the night, of course, was also one of the first: Ariana DeBose's historic win as the first out woman to win the Oscar for Best Supporting Actress. Accepting the award (for which she was considered by far the front-runner), De Bose proudly highlighted her queerness alongside her other intersecting identities, saying "You see an openly queer woman of color, an Afro-Latina, who found her strength and life through art. And that is, I think, what we're here to celebrate."

The evening's other queer nominees did not fare so well. "Flee," the Danish documentary about a gay Afghan refugee's escape from his homeland as a teen, made history by scoring triple nominations as Best Documentary Feature, Best International Feature, and Best Animated Feature, but it went home empty-handed. Stewart – the only other openly queer acting nominee – lost to Chastain for Best Actress, and the divisive but queer-themed "Power of the Dog" lost its bid for Best Picture to "CODA," as well as all of its multiple acting nominations – though its director, Jane Campion, already the first woman to be nominated twice for the Best Director Prize, became the third woman to actually win it.
Of course, the Oscar, like any other award, should be bestowed upon the most deserving nominee regardless of sexuality, gender, or any other "identity" status, and it seems unreasonable to expect all the queer nominees to win – though some might feel a little reparative favoritism wouldn't necessarily be a bad thing when it comes to balancing the scales. Even so, nobody has a chance to win if they're not even nominated, and that's where Oscar has repeatedly and persistently fallen short.
According to a recent report from Professor Russell Robinson, Faculty Director of Berkeley Law's Center on Race, Sexuality & Culture, analysis of more than half a century of Academy Award acting nominations reveals that out of 68 nominations (and 14 wins) for performers playing LGBTQ roles, only two nominees – neither of whom went on to win – were LGBTQ-identified in real life.
While actors like Tom Hanks ("Philadelphia"), Sean Penn ("Milk"), Penélope Cruz ("Parallel Mothers" and "Vicky Cristina Barcelona"), and the late William Hurt ("Kiss of the Spider Woman") garnered career-boosting acclaim along with their Oscars for playing queer characters, there are no equivalent success stories for queer actors playing straight roles – indeed, only eight openly queer performers have gotten a nomination for ANY role, queer or otherwise, in the entire history of the Oscars, and no transgender performers have ever received one at all.
While one might believe statistics like this are at least beginning to change, bear in mind that both of Benedict Cumberbatch's two Oscar nods so far were for playing gay men, including this year's "Power of the Dog" (the first was for playing real-life queer hero Alan Turing in "The Imitation Game").
The topic of whether straight actors playing queer characters is appropriate at all is of course a hotly-debated one, with reasonable arguments – and queer voices in support of them – on both sides. We won't attempt an in-depth examination of that issue here, but what is obvious even without the above statistics is that the Academy – or rather, looking at it from a wider scope, Hollywood itself – has a deeply-ingrained prejudice against queerness, regardless of how loudly it proclaims itself to be an ally.
Yes, progress has undeniably been achieved, especially within the last few years; the strong showing of films like "Moonlight," "Call Me By Your Name," "Bohemian Rhapsody," and other LGBTQ-oriented titles on recent Oscar nights has gone neither unnoticed nor unappreciated.
Yet the Academy – as well as the industry it represents – has a pattern of responding to criticism over its inclusiveness in half-measures. It takes more than a hashtag to end sexual harassment of women in the workplace, no matter how many times it's flashed on the screen during an awards show, and it takes more than a token nomination every few years to give an underrepresented population a fair place at the table, too.
This year's ceremony was not without its missteps. The choice to bump awards from the broadcast for time while simultaneously devoting minutes to a James Bond tribute or a performance of a song ("We Don't Talk About Bruno" from Disney's "Encanto") that wasn't even nominated; accompanying the annual "In Memoriam" tribute to the year's dearly departed with a choreographed dance and vocal performance; the insensitivity of rushing some winners (like "Drive My Car" director Ryusuke Hamaguchi, accepting when his film won for Best International Feature) to finish their speeches while letting others continue uninterrupted; these and other ill-considered decisions had already blemished the show before "the slap heard 'round the world" ever happened.

Nevertheless, this Oscar show felt more authentic than many in recent memory. There was a raw, unpredictable quality to it, perhaps rooted in the Academy's controversial choice to relegate several "lesser" awards to a pre-show presentation, that manifested itself in the uncomfortable response of the audience to the often sharp humor of hostesses Sikes, Schuman, and Hall – who mercilessly skewered Hollywood's say-one-thing-do-another approach to sexism, racism, homophobia and more throughout the show, often with visible apprehension over how their jokes might land.
Nervousness notwithstanding, their presence and their comedic calling-out of industry hypocrisy, along with the willingness of the celebrities in the house to laugh about it, was an element that lifted the proceedings enough to make them not only bearable, but sometimes even enjoyable.
That doesn't mean the Academy can rest on its laurels. While it's become common for their awards show – and all the others, for that matter – to serve as a kind of celebrity roast, where jokes are made and laughed at about the industry's hot-button issue of the day, the persistent problems in Hollywood can't be corrected just by allowing its workers to blow off steam by making fun of them once a year.
The film industry thinks that by going along with self-mocking humor about its own misogyny, racism, and homophobia, it gets a pass to continue ignoring the growing demand from the public to eliminate those same toxic ingredients from its standard recipe.
Perhaps the Smith incident, based as it seems to have been in a show of masculine dominance, will prompt some soul-searching within the entertainment community over its own rampant hypocrisy. Let's hope so, because if the Academy Awards are ever to be truly inclusive in their representation of every segment of our society, no matter who they are or who they love, that's something that has to happen first in the movies their prizes are meant to honor.
We've come a long way, to be sure, but we're not there yet.
******************
Jessica Chastain Accepts the Oscar for Lead Actress: