SPRING ARTS 2020: TV's big paradigm shift and the queer consumer
Apple, Disney, others lock horns wth Netflix as streaming wars intensify — where will all the LGBTQ content land?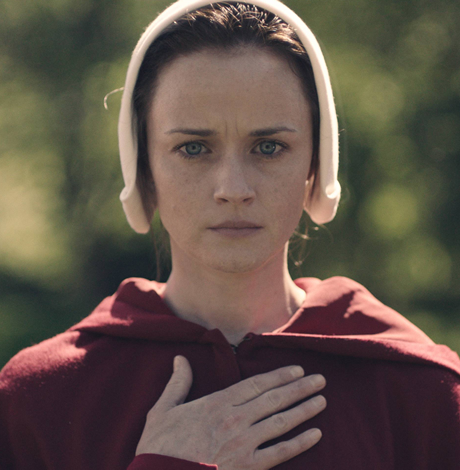 Streaming content — whether we're talking about music or movies/TV — is, of course, nothing new. But on the movie/TV side, it's ramping up to unprecedented levels.
The New York Times compares it to the great entertainment industry disruptions of yore — silent films going to "talkies" in the '20s, TV in the '50s and the double whammy of cable TV and VCRs in the '80s, which radically shifted the way consumers viewed content.
Netflix started streaming movies and shows in 2007 and dominates the field with 166 million subscribers worldwide and a $12 billion budget for new content. Until now, the main old school media conglomerates — Disney, NBCUniversal and WarnerMedia — stayed out of it while Netflix ("Stranger Things," "The Crown"), Amazon Prime Video ("The Marvelous Mrs. Maisel," "Fleabag") and Hulu ("The Handmaid's Tale," "Veronica Mars") battled it out.
The old companies now realize they'll have to adapt to survive. Disney Plus launched Nov. 12 for $6.99 a month offering content from Disney, Pixar, the "Star Wars" franchise, Marvel movies, reruns of "The Simpsons" and about 7,500 episodes of old Disney shows. WarnerMedia will launch HBO Max for $14.99 per month in May with 10,000 hours of available content such as "Friends," "South Park, old Warner Bros. movies, CNN documentaries, "Sesame Street" and more. And Peacock, NBCUniversal's imprint, will boast 15,000 hours of available content including reruns of "The Office," "Frasier," "Saturday Night Live," Universal movies, a reboot of "Battlestar Galactica" and gobs more. It's slated for an April 15 rollout.
Others are taking the can't-beat-'em-join-'em approach. FX on Hulu launched March 2 boasting its shows such as "Mrs. America," "Better Things," "Dave" and "Fargo" now available there. And Quibi, set to launch April 6, is focusing on short-form mobile video. Founder Jeffrey Katzenberg is said to have spent more than $1 billion for short-form episodes of shows like a Steven Spielberg horror series "Spielberg's After Dark" and "Kill the Efrons," a survival reality series starring Zac Efron and his brother.
Apple, of course, is no longer content to sit on the sidelines either. Apple TV Plus launched Nov. 1. That makes the likely big players Netflix, Amazon Prime Video, Hulu, Disney Plus, Apple TV Plus, HBO Max and Peacock, but that's just for starters.
There are, according to the New York Times citing data from Parks Associates, 271 online video services in the U.S. some of the more obscure ones offering highly curated content. For every mainstream one, such as ESPN Plus or NFL Sunday Ticket for sports, there's a bounty of niche options like Crunchyroll and Hidive for anime, Hi-Yah! for martial arts or GAIA for yoga-themed content.
Navigating the deluge
So much is now available, though, that consumers are overwhelmed. Although it's changed some in recent years, one of the long-running complaints of cable TV or Dish satellite subscribers was having to pay for hundreds of channels they never watched. Well, now with streaming, the argument goes, they no longer have to. Just subscribe to the services you want.
But it's not that simple. Say you subscribe to Netflix and Hulu but then everybody starts buzzing about "The Marvelous Mrs. Maisel" winning a bunch of Emmys and being must-see TV and you're faced with major pop culture FOMO. And if you have cut your cable subscription, as 5.5 million did in 2019 alone, what do you do when there's a major event like the Olympics, the Academy Awards or the Super Bowl that none of the streaming services have the rights to? (The presidential debates, for example, are easy to stream for free online.) And what if you have one of those deals where your phone, home internet and cable are all under one umbrella like Xfinity in the D.C. market and it's not as easy to get out of?
At some point, viewers will have to make a choice, much as they did between VHS or Beta 30 in the '80s, and not all the companies getting into the game will be successful as consumers are only willing to pay so much — $44 the Wall Street Journal reports citing its own polling — for about 3.6 streaming services (one in five plan to cut the cable cord within the year, the Journal reports).
Gay entertainment writer/guru Greg Hernandez says it's "a new frontier" for pop culture fans.
"There's so much more content, the sky's the limit," he says. "And that's why this seems unprecedented. It feels like the biggest beneficiaries are the consumers. They have so many choices now. They're being courted with really quality content from all the top stars, the best actors are going for roles on shows that are being streamed, so I think the consumer is the biggest beneficiary. It's nice to be courted and nice to have so much of the top talent flocking to this form."
Cutting the cable cord?
For Matt Chun, a gay Washington man who early in his career worked at ABC, the current system is both a blessing and a curse.
"Digital and social media trends have changed just about everything in terms of the way we consume our content," he says. "In some ways, we are more than ever in the driver's seat with TV executives and music artists catering to our short attention spans, our schedules and our price points. In other ways, we're spoiled brats imprisoned by our voracious appetites. And if not us, certainly the next generation of iPad-trained kids."
Chun canceled cable about three years ago because it was simply cheaper to pay for streaming. He had Xfinity internet and cable and got tired of the hikes — it started at $75, jumped to $116, then $139 and he said, "Enough." Similarly, his parents' Xfinity bill in Philadelphia hiked from $150-187.
He now subscribes to AT&T TV, which comes with HBO GO, and Amazon Prime. The latter two are $63.60 per month (higher because they offer more of a hybrid experience with live TV and On Demand). Amazon Prime is $13 per month. He used to have Netflix but not currently.
And yes, he says there are times there's something he wants to watch on another service.
"Often you'll hear buzz about a show on social media but then realize it's on the one you just cancelled," he says. "For example right now, I'm curious about 'The Circle' on Netflix. There was a time that I would switch my services on and off, chasing the premiere of shows such as 'Game of Thrones' on HBO or the return of 'Love' on Netflix. But now there are just so many good shows that I just end up choosing one that I'm interested in on one of the services I have."
There are ways around the dilemma, too.
"If there's a show I really want to watch and don't have paid access to, I can often find a streaming site — likely illegal — to binge watch it. Sometimes the quality suffers or the streaming lags, but it's good enough. Or I'll binge watch in spurts when I'm at my friend's house who has different streaming options. It seems like I'm never without options … and someone is always entering the market with lower costs."
"People share passwords with friends," Hernandez says. "There are ways to see what you want to see."
Kenya Hutton, another gay Washington TV fan, subscribes to Netflix, Hulu and Amazon Prime in addition to his $165 monthly Xfinity bill, which he plans to keep. He says despite all that, there's still a dearth of representation.
"It would be great to see more quality LGBTQ programming from people of color," Hutton says.
Where are all the queer shows?
There's voluminous queer content on the major platforms. Four years ago, GLAAD started gathering data on streaming original series for its annual "Where We Are on TV" survey and the numbers have mostly gone up every year since then.
For the most recent survey, released last November, GLAAD found 109 regular LGBT characters on original scripted series on Amazon, Hulu and Netflix, the three platforms it monitors. That was an increase of 34 from last year's tally. There are also 44 recurring LGBT characters, up from just seven the previous year.
Gay male characters make up 42 percent, lesbians 30 percent, 14 percent bi women and nine percent bi men. The one dip was in trans characters at seven percent, down four percentage points from the previous year. That's likely a hiccup, GLAAD's Megan Townsend, lead author of the report, says as shows such as "Transparent" and "Orange is the New Black" have ended and some shows she knows of in development with trans characters haven't yet launched.
"I think maybe that was just a one-off year," Townsend, who's bi, says. "The bigger problem will be if this becomes a trend."
The 109 LGBTQ characters on the streaming platforms compares to 90 on scripted shows on broadcast TV networks (ABC, CBS, NBC, FOX and The CW) and 121 on scripted primetime cable shows. So while it's not as if there's a deluge of LGBTQ characters and storylines on the streaming shows, it's right up there in the same league as the network and cable shows. Some might even argue it's a tad underwhelming when you consider streaming has unlimited volume potential whereas network and cable have limited daytime/prime time hours to program.
Of Amazon, Hulu and Netflix, Netflix had the most LGBTQ characters as has been the case every year streaming has been included in the GLAAD survey. So if queer representation on original streaming shows is your main interest, Netflix, home to "Grace and Frankie," "Tales of the City" and the new RuPaul series "AJ and the Queen," not to mention reality juggernaut "Queer Eye" (not counted in the GLAAD report) is your best bet.
So how did Netflix end up being the industry leader and also the best at LGBTQ representation? Brian Wright, Netflix's vice president of original series: young adults/family, says the GLAAD report and other industry report cards are important, but the representation just happened on its own.
"I'm happy to report that it all truly comes out of an organic process," Wright, who's gay, says. "It's about finding incredible storytellers and letting them do their best work. There's no additional layer of, 'Well, can you make this person this or that person that?' We don't have to do that because it's already there in the storytelling, in the fabric of these shows. I would say that this great result we're seeing with GLAAD is just a result of us attracting incredible talent to reflect the world back to the world."
Wright has been with Netflix for six years and says there's strong queer representation among its employees. Comparable, he says, to what he experienced at previous jobs with Viacom, Disney and Lifetime — "I've bounced around the Hollywood gauntlet," he says. He oversees shows such as "Stranger Things," "13 Reasons Why," "Fuller House," "The Umbrella Academy," "Chilling Adventures of Sabrina" and the Ryan Murphy Netflix shows, the latest of which, "Hollywood," launches in May.
He says the industry gatekeepers at Netflix — those with the power to greenlight a pitch — are more unencumbered than their counterparts in network.
"We don't have a lot of handcuffs," he says. "We're not handcuffed by advertising considerations, we're not handcuffed by a conservative standards and practices group. … We hear pitches all day long and we go toward the ones that are the most pure in vision and where we feel like, 'Wow, this person has a story to tell and they totally understand what it is in their bones.' It's just not uncommon that there's a gay person or people that are central to the story."
There are, however, even gayer (albeit smaller) options.
Dekkoo, which started in late 2015, offers movies and TV — both original and non — geared toward gay men for $9.99 per month.
"When we launched, we had no delusions of grandeur or trying to beat Netflix or even pretending we could play in that field," says Brian Sokel, Dekkoo president who, ironically, is straight having started the platform with his gay business partner Derek Curl. "But what we realized is that we could fill a void that was missing in the marketplace and probably do it very well and operate as a complementary service that's all-inclusive for one type of audience."
He says the big platforms are analogous to Blockbuster Video 20 years ago.
"I remember going there years ago and being bummed out because the selection was one geared to the largest, most homogenous audience possible," he says. "You wouldn't find any really deep selections of any genre, you really were just scratching the surface. That's what made On Demand and Netflix, back when it was DVD by mail, so great was that suddenly you found this individual, independent content and all this incredible stuff you didn't even know existed."
Don't go to Dekkoo looking for major titles like "Moonlight" or "Love, Simon." Dekkoo, which is about 10 percent original content, Sokel says, is for the "queer independent fare that is really driving the queer cinema universe."
"You can find gay stuff on all the main platforms," he says. "It just depends on the user and what they're looking for. The casual viewer could go on Amazon or Netflix and say, 'Oh great, there's a gay movie to watch.' But for the person who's really passionate about queer cinema where that's not gonna cut it for them, that's why we exist."
Sokel declined to share how many subscribers Dekkoo has.
WOW Presents Plus (World of Wonder) is $3.99 per month after a seven-day free trial and offers "all things drag" with "UNHhhh," "Werq the World" and "RuPaul's Drag Race Season 12" (also on VH1).
WOW Presents Plus media department did not respond to multiple requests for comment this week from the Blade.
Looking ahead
So where's it all headed? Is network dying a long, slow death? How does Netflix plan to stave off the competition?
Wright says the beauty of the new paradigm — Netflix is seven years into its original content creation — is the chance for non-U.S. content to take off and have a global impact. He cites "Money Heist" ("La casa de papel"), a crime drama/thriller from Spain (part four with eight new episodes drops April 3), as a strong example.
"It's become massive," he says. "I don't believe in a pre-Netflix world that would have connected with millions of joyful fans all over the world. I think that's a trend that we're gonna see continue."
He says his company always knew competitors would emerge in time. As for how long streaming and broadcast can co-exist, he says it's "anyone's guess."
"I think that streaming is absolutely from a behavioral and technological perspective, it's so good for the consumer and consumer control is something that's more and more gonna be considered as the stakes keep moving forward. There are gonna be a lot of different choices out there and we just want to be the that people continue to feel is a must have."
Chun enjoys all the options and still binge-watches certain shows, but says as a consumer, he has no strong opinions about streaming usurping traditional TV.
"I'm a bit numb and agnostic to it all," he says. "Mergers are happening and Emmys are being won and I'm just like, 'Alright, maybe I'll check you out but I'm already bored thinking about the effort it would take and all my funds are tied up with multiple 'cheap' subscriptions. Oh yeah, and we haven't even talked about porn yet."
Netflix's dark side?
Huge industry behemoths often have well-documented dark sides from Walmart's predatory pricing, Facebook's shady information sharing, Amazon's anti-competitive/monopolistic behavior and Google's recent wave of firing employees — a few of whom are transgender — who dared to call the company out on what they considered unethical practices, as the New York Times reported last month.
So surely Netflix has a dark side too, right?
Brian Wright, Netflix's VP of original series, insists not.
"I've worked in so many places in Hollywood and this is by far the most collaborative group of people I have ever come across," he says. "It's a place where that kind of palace intrigue and backstabbing is not tolerated and honestly is called out. … It's absolutely a high-performance culture here, but we like to avoid the brilliant jerks. One of our key tenets is selflessness."
Queer representation did not sit quiet at Emmy Awards
This year- 50% of the best drama series, 25% of the best comedy, & 60% of the best limited series featured LGBTQ characters or plot lines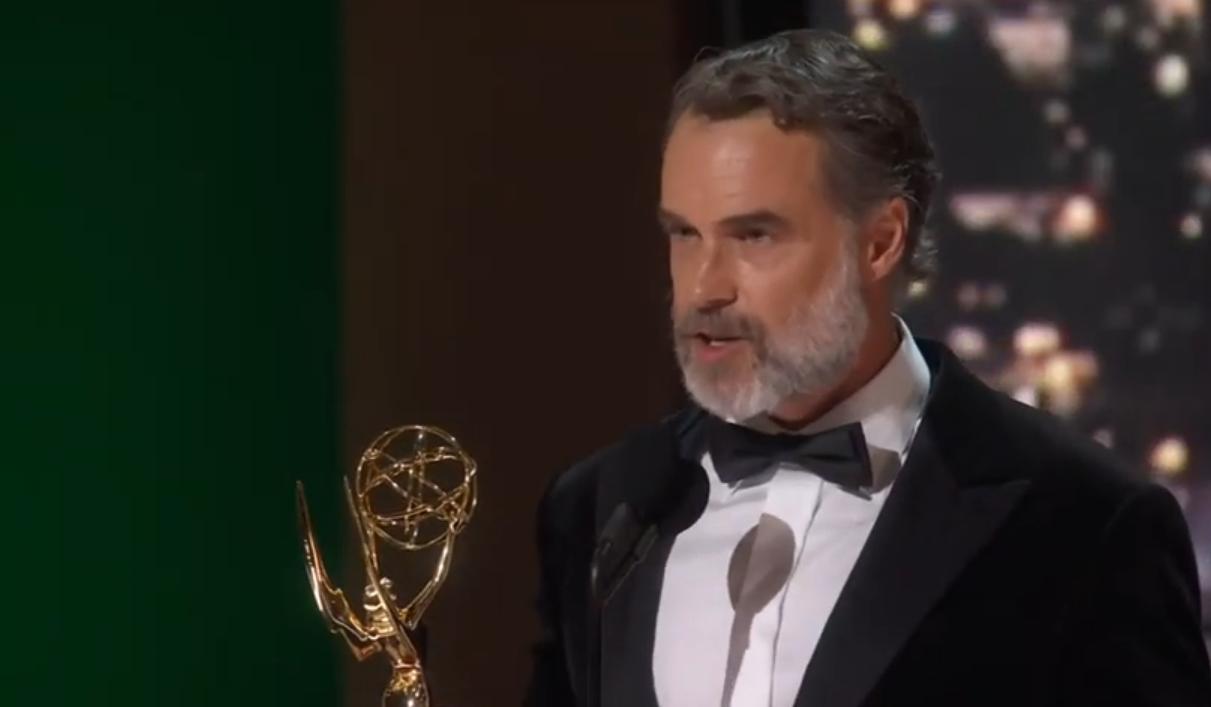 LOS ANGELES – The pandemic is over (in award show world anyway), and glitz and glamour have returned. That is the prevailing impression from this year's 74th Annual Emmy Awards. The show was stunning and exciting from the outset, but even with the pomp and loud noise of celebration, a queer presence was not to be drowned out.
The tone of representation was launched immediately as announcer, queer comic, Sam Jay, looking sharp in her black tuxedo, took the mic. On camera even more than host Kenan Thompson, Jay was a presence and a personality and decidedly queer. If her gay power was not enough, the point was made when Thompson and out actor Boen Yang joked on stage. Thompson accused Yang of a comment being "a hate crime", Yang retorted "Not if I do it. Then it's representation."
Representation was going to be made this evening. The visibility was significant considering, according to the GLAAD Where We Are on TV Report, out of 775 series regular characters only 92 are LGBTQ (less than 12 percent). That 11+ percent is a record high of LGBTQ characters in all of TV history. The record was set by an increase in lesbian, bisexual and transgender characters, but a decrease in gay male characters from the previous year.
For the Emmy nominations, 50% of the best drama series nominees, 25% of the best comedy, and 60% of the best limited series featured LGBTQ characters or plot lines. As far as queer talent, that was more sporadic, heavily slanted towards "supporting categories" and often with queer talent all in the same category against each other.
Regardless, we showed up, as did other individuals who scored recognition for their identities. Some of the key LGBTQ representative moments included:
Early in the show, Hannah Einbinder did a hard flirt from the stage for Zendaya, saying that she was not on the stage to present, but rather to stare at the beautiful actress.
Gay actor Murray Bartlett won Best Supporting Actor for a Limited or Anthology Series for The White Lotus. He thanked his partner Matt, but strangely did not mention the famous "salad scene" (Google it…)
The White Lotus also won the Best Limited or Anthology series category, and bisexual Mike White won Best Director for Limited Series as well. White is the son of gay clergyman, author, and activist Mel White. They appeared on the Amazing Race as a father and son team.
Jerrod Carmichael won the Emmy for Outstanding Writing of a Variety Special for his heartfelt Rothaniel in which he comes out as gay as part of the show. Carmichael wowed in a brilliant white, flowing fur coat over his bare medallioned chest.
Out actress Sarah Paulsen and Shonda Rhimes, who singlehandedly is responsible for 17% of all LGBTQ characters on TV, presented the Governors Award to Geena Davis for her organization Institute of Gender in Media. The mission of the organization is representation of women in media. Davis stood before a video featuring various women artists including transgender actress Laverne Cox. The organization is the only public data institute to consistently analyze representations of the six major marginalized identities on screen: women; people of color; LGBTQIA+ individuals; people with disabilities; older persons (50+); and large-bodied individuals in global Film, Television, Advertising and Gaming.
Lizzo broke RuPaul's streak to win Best Competition program. RuPaul showed up later in the show do present a major award anyway. Lizzo has not felt the need to label herself in the LGBTQ spectrum but has said, "When it comes to sexuality or gender, I personally don't ascribe to just one thing. I cannot sit here right now and tell you I'm just one thing. That's why the colors for LGBTQ+ are a rainbow! Because there's a spectrum, and right now we try to keep it black and white. That's just not working for me."
Beyond the rainbow scope of queer representation, intersectional, iconic and historic representation was also on hand:
LGBTQ icon Jennifer Coolidge won Best Supporting Actress in a Limited or Anthology Series for The White Lotus. It was her first award win ever. Squeals of delight could be heard in space from gay Emmy watch parties. OK. I don't know that for a fact, but I would put money on it.
LGBTQ icon Jean Smart won Best Actress in a Comedy Series for Hacks, a series of which its producer called about "women and queer people."
Lee Jung-jae became the first South Korean actor and first Asian actor to win Outstanding Lead Actor in a Drama Series for Squid Game.
Zendaya became the youngest person ever to win in the leading acting categories two times as she won for the second season of "Euphoria"
Hwang Dong-hyuk became the first South Korean to win Outstanding Directing for a Drama Series for Squid Game
Sheryl Lee Ralph won Outstanding Supporting Actress in a Comedy Series for Abbott Elementary becoming only the second black woman in history to win in this category after 35 years. Jacké Harry won for 227 in 1987. "I am an endangered species," she sang as her acceptance. "But I sing no victim's song."
Yes, there was a day in the not long ago past where the mention of a single same sex spouse, or a renegade pro-lgbtq comment, made our queer hearts spill over. Those days are passed. We are getting a place at the table. Representation is starting to stand up and be heard.
For those who rightfully seek it, and seek more of it, the best advice came from Sheryl Lee Ralph: "To anyone who has ever, ever had a dream, and thought your dream wasn't, wouldn't, couldn't  come true, I am here to tell you that this is what believing looks like, this is what striving looks like, and don't you ever, ever give up on you."
Supporting Actor in a Limited or Anthology Series or Movie: 74th Emmy Awards:
Daisy Edgar-Jones knows why 'the Crawdads sing'
Actress on process, perfecting a southern accent, and her queer following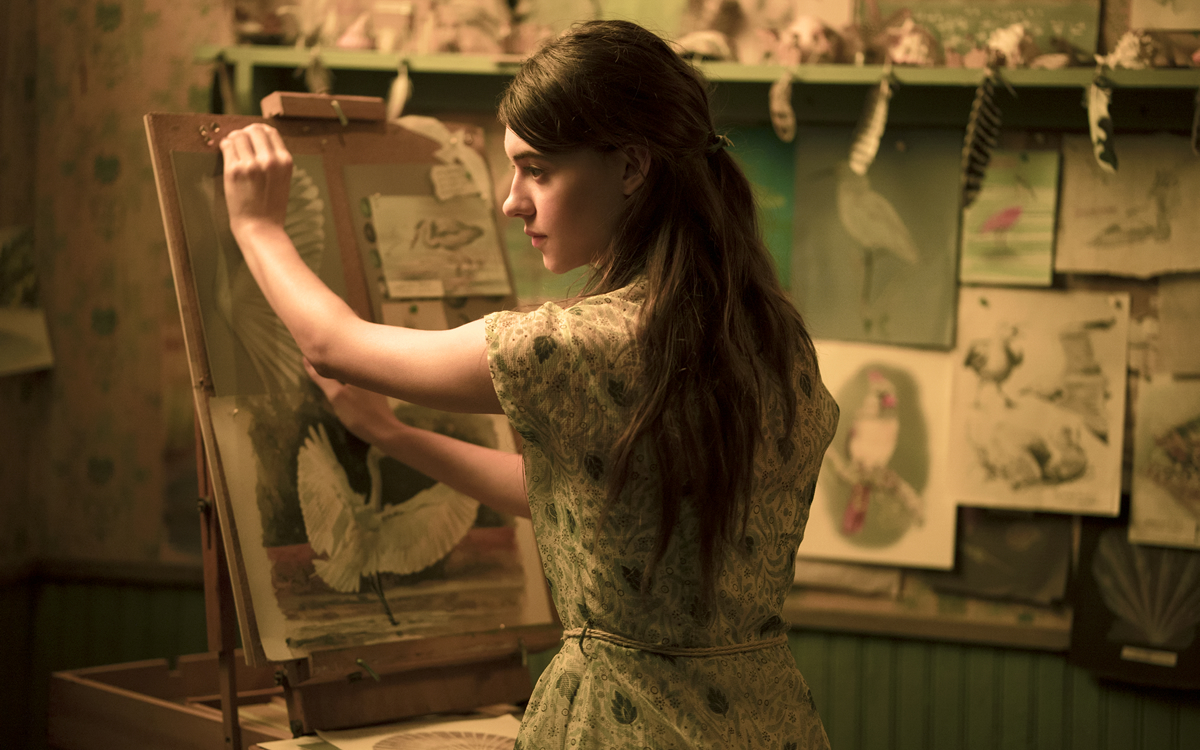 Daisy Edgar-Jones is an actor whose career is blossoming like her namesake. In recent years, she seems to be everywhere. LGBTQ viewers may recognize Edgar-Jones from her role as Delia Rawson in the recently canceled queer HBO series "Gentleman Jack." She also played memorable parts in a pair of popular Hulu series, "Normal People" and "Under the Banner of Heaven." Earlier this year, Edgar-Jones was seen as Noa in the black comedy/horror flick "Fresh" alongside Sebastian Stan.
With her new movie, "Where the Crawdads Sing" (Sony/Columbia), she officially becomes a lead actress. Based on Delia Owens' popular book club title of the same name, the movie spans a considerable period of time, part murder mystery, part courtroom drama. She was kind enough to answer a few questions for the Blade.
BLADE: Daisy, had you read Delia Owens's novel "Where the Crawdads Sing" before signing on to play Kya?
DAISY EDGAR-JONES: I read it during my audition process, as I was auditioning for the part. So, the two went hand in hand.
BLADE: What was it about the character of Kya that appealed to you as an actress?
EDGAR-JONES: There was so much about her that appealed to me. I think the fact that she is a very complicated woman. She's a mixture of things. She's gentle and she's curious. She's strong and she's resilient. She felt like a real person. I love real character studies and it felt like a character I haven't had a chance to delve into. It felt different from anyone I've played before. Her resilience was one that I really admired. So, I really wanted to spend some time with her.
BLADE: While Kya is in jail, accused of killing the character Chase, she is visited by a cat in her cell. Are you a cat person or do you prefer dogs?
EDGAR-JONES: I like both! I think I like the fact that dogs unconditionally love you. While a cat's love can feel a bit conditional. I do think both are very cute. Probably, if I had to choose, it would be dogs.
BLADE: I'm a dog person, so I'm glad you said that.
EDGAR-JONES: [Laughs]
BLADE: Kya lives on the marsh and spends a lot of time on and in the water. Are you a swimmer or do you prefer to be on dry land?
EDGAR-JONES: I like swimming, I do. I grew up swimming a lot. If I'm ever on holidays, I like it to be by the sea or by a nice pool.
BLADE: Kya is also a gifted artist, and it is the thing that brings her great joy. Do you draw or paint?
EDGAR-JONES: I always doodle. I'm an avid doodler. I do love to draw and paint. I loved it at school. I wouldn't say I was anywhere near as skilled as Kya. But I do love drawing if I get the chance to do it.
BLADE: Kya was born and raised in North Carolina. What can you tell me about your process when it comes to doing a southern accent or an American accent in general?
EDGAR-JONES: It's obviously quite different from mine. I've been lucky that I've spent a lot of time working on various accents for different parts for a few years now, so I feel like I'm developed an ear for, I guess, the difference in tone and vowel sounds [laughs]. When it came to this, it was really important to get it right, of course. Kya has a very lyrical, gentle voice, which I think that North Carolina kind of sound really helped me to access. I worked with a brilliant accent coach who helped me out and I just listened and listened.
BLADE: While I was watching "Where the Crawdads Sing" I thought about how Kya could easily be a character from the LGBTQ community because she is considered an outsider, is shunned and ridiculed, and experiences physical and emotional harm. Do you also see the parallels?
EDGAR-JONES: I certainly do. I think that aspect of being an outsider is there, and this film does a really good job of showing how important it is to be kind to everyone. I think this film celebrates the goodness you can give to each other if you choose to be kind. Yes, I definitely see the parallels.
BLADE: Do you have an awareness of an LGBTQ following for your acting career?
EDGAR-JONES: I tend to stay off social media and am honestly not really aware of who follows me, but I do really hope the projects I've worked on resonate with everyone.
BLADE: Are there any upcoming acting projects that you'd like to mention?
EDGAR-JONES: None that I can talk of quite yet. But there are a few things that are coming up next year, so I'm really excited.
LA Blade Exclusive: L Morgan Lee, Broadway's newest icon sings her truth
She is the first ever trans actress to receive a Tony Award Nomination & the first trans performer to be in a work that has won a Pulitzer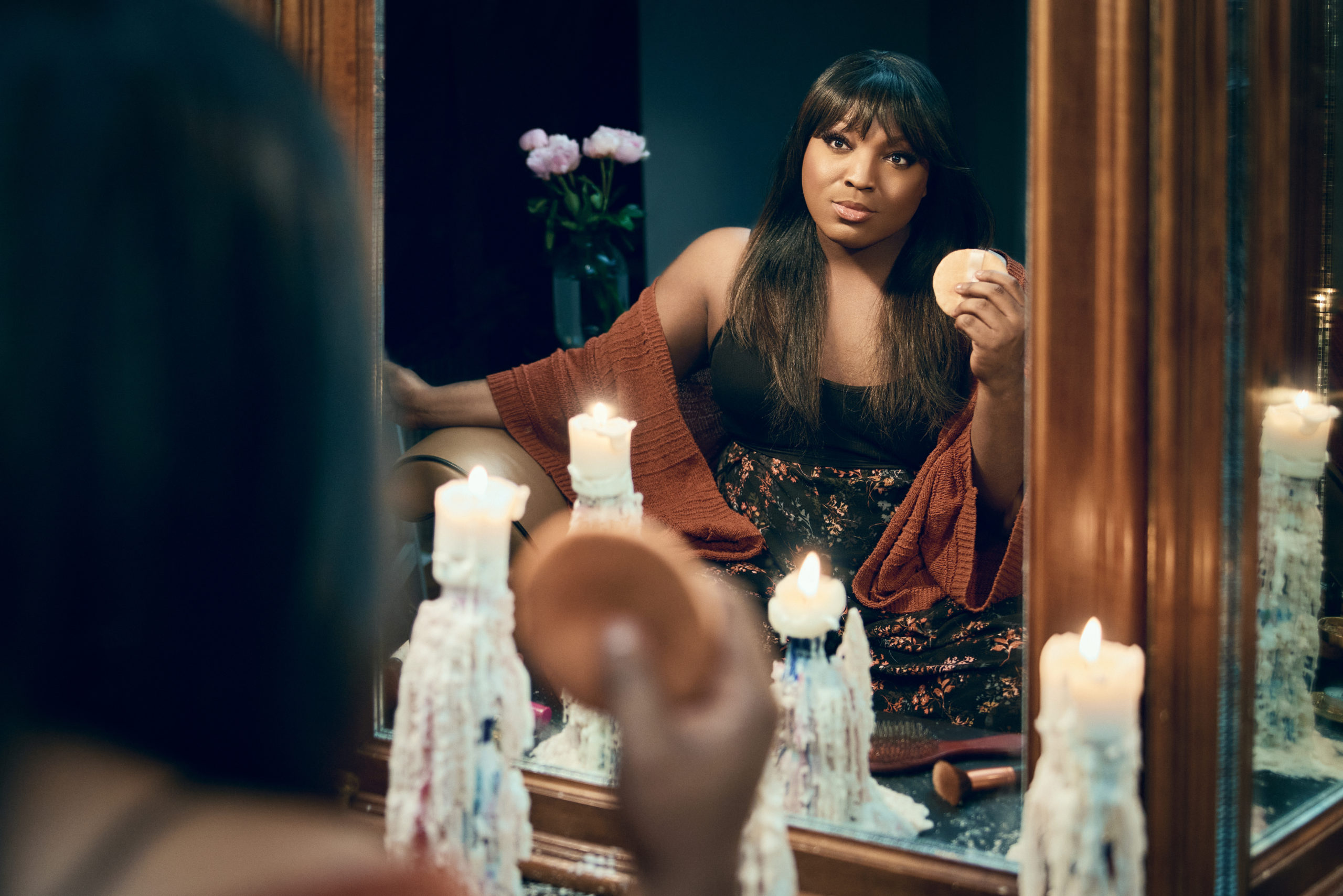 NEW YORK CITY – "I am just a girl," L Morgan Lee tells me. That simple statement is her self-definition, a girl taking life one step at a time.
To the rest of us, L Morgan Lee is so much more. She is the award-winning actress starring on Broadway in the hit show of the season, A Strange Loop. Her singing talent matches that of any legendary diva, she is creating landmark theatrical projects on womanhood and New York Times articles are being written about her. She is the "girl" in the spotlight now.
She is also, the first ever transgender actor or actress to receive a Tony Award Nomination.
While she is not the first trans performer to be seen on a Broadway stage, she seems to have broken the glass (or some might say, cement) ceiling of being recognized in the upper echelon of talent. She is the first transgender performer to be in a work that has won a Pulitzer. While the Pulitzer recognizes the author, whom she was not, certainly her creative input was weaved into the final book of the play.
L Morgan has journeyed a complex path to self-awareness. "For me, even in terms of being trans, the idea of being anything outside of what I was assigned at birth was just laughable and crazy to me as a child," she says. "It just, it made no sense. It was not something that I was comfortable saying out loud to anyone or voicing. How would I be looked at by my parents, by anyone else? So, I would sit and dream. The dreaming is, I think, what forms, much of so many queer people's lives and experiences. Those dreams become our lifelines. I would dream and dream. I have a memory of when I was maybe six years old, in the middle of the night, looking up at my ceiling in my bedroom. Waking up soaked with tears. Saying, if I could wake up and be a girl, a girl, everything would be okay." She adds. "That is why I am so excited to have gotten my first opportunity to be on Broadway, excited to have gotten a Tony nomination. Because I know that there is some kid somewhere, who is also looking up at the ceiling saying that same thing."
L Morgan's first adventure into performing was as a kid and ironically projected her future identity fluidity: she costumed up and performed "Karma Chameleon" in nursery school. She allowed herself to explore her true identity under the guise of a Halloween costume quite a few years later. She went in fully fashion glammed drag, and it changed her world forever. "The minute I did it, I felt a jolt of energy I had never felt before. I finally felt free in so many ways. It's as if like it's as if I finally got to breathe."
When she started work on A Strange Loop, she had been cast under the assumption that she was a cisgender man playing female parts. As the years of work into the play went on, L Morgan's transgender journey escalated, and she attempted to resign from the play as she realized she was no longer the person they thought they had hired. Not only were they aware, as many close loved ones can be, of her journey, but they embraced her and assured her that she belonged more than ever.
"The characters I played allowed me to, in some ways hide until I was able to be more public about who I am. And once I did that, it certainly brought another layer of depth to what I was doing. I have been that much more comfortable in my own skin. I've grown. Transition has settled in more. So, both my viewpoints about the show, the people I'm playing, and my lens of life in general, has evolved through the process. So, certainly the woman I am today, views the show and the script, and the characters I play in a very different way than I did when I first sat down to do it in 2015."
Her growth within the show, and the growth of the show itself are intertwined. Certainly, some of the magic of the show is that it is not "performed" as much as it is lived out of the souls of the actors in it. L Morgan describes, "The experience of A Strange Loop has been beautiful, complex, layered and ever evolving, for me in particular. Every time I've come back to the rehearsal room with this project, my own lens has been slightly evolved or has moved forward in some ways."
"The piece is as strong as it is because the lens itself, the lens through which the story is told, is very specific and very honest. Inside of that specificity, there are lots of complications and layers and messy stuff. There are things that you don't 'talk about out loud' taboo to discuss. There are things that people see as problematic. There are so many things inside of all of that, but it's honest and it's human. It is a 25-year-old, who's about to turn 26, sort of raging through life, feeling oppressed and unseen and shouting out to find how he fits into the world. It is how he can find his truest voice in a world that doesn't really allow him to feel like he's enough. Because it is so specific about those things the show touches so many different people."
L Morgan demonstrated coming out as a confident transgender actress, with her vulnerabilities unhidden, on the opening night of the play and decisions she made as she stepped into the public spotlight. "I feel a responsibility. It feels like a dream, it feels wonderful. It feels exciting. It's like everything I've ever asked for but the, the most poignant feeling for me is the responsibility. How could I show up for that person that needs to find me."
"On my opening night on Broadway, we were trying to figure out what I was going to do with dress and hair and all these things. You only get a first time once. You get your debut one time. So how do I make the most of this moment? I felt raw and excited. I needed to show like the most honest and clear-cut version of me I could. I needed to show my shaved head because that's something that's important to me. It's something, I almost never show. I stepped out revealed, exposed and vulnerable on the very public red carpet, speaking to cameras with my buzzed head. Our relationship with hair runs very deep, especially for trans people, and there was something about it, that just felt like, I needed to do it. That kid somewhere under the covers needs to see this trans woman who is in her Broadway debut and she's in a pretty dress and she has a shaved head, and she seems like she's comfortable. Then when you hear her talking about it, you hear about her vulnerability and hear that she felt nervous, and you hear that she was dealing with dysphoria and she was dealing with confidence and she was dealing with all these things that we attached to our hair and she reveals those things. Not only because they're true but because when we reveal Our Truth, our humanness, there is universality there. There is connection inside of our vulnerability."
While the Tony nomination escalates her Broadway experience, L Morgan does not lose sight of her mortal existence. "On the day that the Tony nominations happened, I fell apart, completely losing it in my bedroom. Then I realized, I still needed to get a couch, and clean up the apartment. I still feel regular. It's been a wild dream and at the same time, your real life just keeps on going. I am just trying to put one foot in front of the other."
On the night of the Tonys. L Morgan will be up against some heavy hitters. Not the least of these is Broadway Legend Patty LuPone. L Morgan is ok with that. Her dream has been to see her face in one of the camera boxes on television of the nominee hopefuls.
"The biggest reason I do, what I do is one because I love storytelling. My experience is black, my experience is trans, but I'm just, I'm just a woman. I am a woman who had a trans experience. That's my story. I know that somewhere there's s a kid, as I have said, who is just like I was. It is extremely important for me to make that kid proud and make that kid feel seen and make that kid know that it's possible."
"I want that kid to be able to know that most importantly, they already are who they are dreaming to be. The world is telling you something different, but you know who you are. There's nothing wrong with you, there is nothing wrong with us. The world has never told us that we were an option."
"That kid needs to find my story. They need to know that we exist. It is the reason it took me so long to be public about things and to start speaking, because I wasn't seeing enough examples. There's a quote, 'she needed a hero, so that's what she became.' I really live by that."
She needed to see a transwoman Tony Nominee. So that's what she became.
When they call the winner on Tony Night, it will be between a Broadway legend and Broadway's newest icon.
However it goes, another ceiling has been broken forever, and somewhere a trans girl in hiding will realize her dream too can come true.
*********************