Coronavirus inflicts serious blow to LGBTQ travel industry
Companies cancelling cruises, hotels closing properties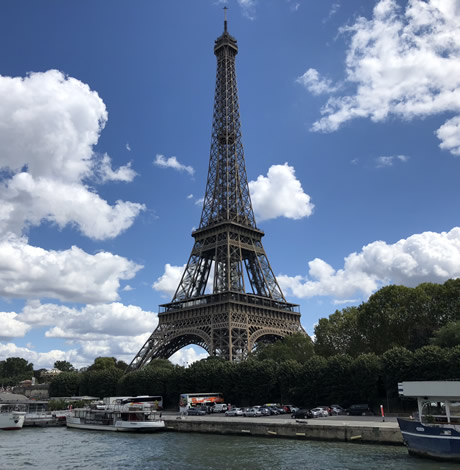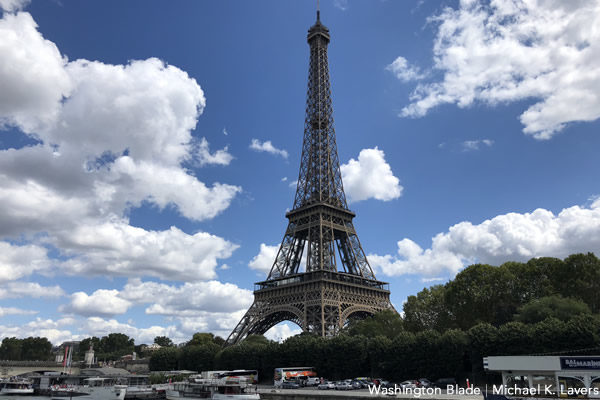 The coronavirus has inflicted a serious blow to the LGBTQ travel industry.
Atlantis Events, which caters to gay men, has cancelled a cruise on the Celebrity Summit that was scheduled to leave San Juan, Puerto Rico, on March 21, and would have made stops in St. Maarten, Aruba, Bonaire and Curaçao before returning to Puerto Rico on March 28.
Virgin Voyages has postponed Atlantis Events' Virgin Caribbean Cruise that was to have departed from Miami on May 31. The cruise was scheduled to sail to Key West, Fla., Cozumel and Costa Maya in Mexico and Bimini in the Bahamas before returning to Miami.
Atlantis Events Vice President of Marketing Jim Cone on Monday told the Los Angeles Blade in an email the company's Club Atlantis Resort in the Mexican resort city of Cancún "is still scheduled to operate as planned" on April 25.
Media reports that emerged last week before Atlantis Events cancelled its Southern Caribbean Cruise indicate customers who cancelled their reservations were unable to receive refunds.
"We are currently working on accommodating our guests with options relative to cancellations," Cone told the Blade. "Once we have this updated information I'll be able to share."
Olivia Travel, a company that caters to lesbian travelers, has a cruise on a Holland America ship that is scheduled to leave San Diego on April 23 and make stops in Santa Barbara; Calif., San Francisco; Astoria, Ore.; and Seattle before arriving in Vancouver on April 29.
Holland America has suspended operations through April 14.
Olivia Travel Strategic Marketing Director Maggie Beaumier on Monday told the Blade during a telephone interview from San Francisco that "everything is still influx."
"We are addressing this trip by trip," said Beaumier.
Beaumier told the Blade that Olivia Travel is also "proactively reaching out to our guests."
"it's a very complex situation," added Beaumier.
The World Health Organization on Monday said there are 167,511 coronavirus cases in more than 100 countries. Statistics also indicate the virus has killed 6,606 people around the world, with 1,808 of the reported deaths in Italy.
Canadian Prime Minister Justin Trudeau on Monday announced his country will close its borders to anyone who is not a citizen, permanent resident or an American. Germany, El Salvador and Kenya are among the dozens of other countries that have also their closed their borders in an effort to curb coronavirus' spread.
The State Department on Sunday issued an advisory that advises Americans to "reconsider travel abroad" because of coronavirus.
"Many areas throughout the world are now experiencing COVID-19 outbreaks and taking action that may limit traveler mobility, including quarantines and border restrictions," it reads. "Even countries, jurisdictions, or areas where cases have not been reported may restrict travel without notice."
The State Department on March 9 also urged Americans not to travel on cruise ships.
"In order to curb the spread of COVID-19, many countries have implemented strict screening procedures that have denied port entry rights to ships and prevented passengers from disembarking," reads the advisory it issued. "In some cases, local authorities have permitted disembarkation but subjected passengers to local quarantine procedures. While the U.S. government has evacuated some cruise ship passengers in recent weeks, repatriation flights should not be relied upon as an option for U.S. citizens under the potential risk of quarantine by local authorities."
President Trump last week announced the U.S. will ban foreign nationals from entering the country from Europe and the U.K. for 30 days. The U.S. last month issued a ban on foreigners who had previously been in China and Iran.
The Centers for Disease Control and Prevention has also urged Americans to "avoid discretionary travel." Airlines in the U.S. and around the world continue to cancel flights and waive cancelation fees.
Axel Hotels, which caters to LGBTQ travelers, on Monday announced its hotels in Spain and Italy will remain closed through at least April 30. The company on its website says it will provide guests with bookings with a voucher for "the total amount of your booking" that is valid through April 30, 2021.
⚠ The following Axel hotels will be closed until April, 30th:
Axel Hotel Barcelona
TWO Hotel Barcelona by Axel
Axel Hotel Madrid
Axel Hotel San Sebastián
AxelBeach Ibiza
AxelBeach Maspalomas
Axel Hotel Venezia#STAYSAFE #COVID19

+ Information ?https://t.co/tJuBdTscKp pic.twitter.com/LUgXGzQ1SN

— Axel Hotels (@axelfriendly) March 16, 2020
The International LGBTQ+ Travel Association has postponed its annual convention that was to have taken place in Milan from May 6-9. The LGBTQ travel group on Monday shared a tweet from the Brazilian Association of Travel Agents that urges travelers to postpone their trips.
From our friends in tourism at @ABAVNacional in #Brazil:
To postpone is to ensure that life remains healthy on many fronts, including tourism!

POSTPONE: Travel, Shows, Clubs, Cinema, Theater, Parties, Events, Meetings… #IGLTAsupport pic.twitter.com/Ws08gMhy8M

— IGLTA (@IGLTA) March 16, 2020
Pride in the Americas, which was to have taken place next month in Fort Lauderdale, Fla., is among the myriad events that have been cancelled and postponed because of coronavirus.
Officials in Fort Lauderdale and Miami Beach on Sunday announced beaches will remain closed until April 12 and restaurants and bars must operate at 50 percent capacity and close by 10 p.m. Miami Beach officials have also imposed an 11 p.m. curfew in the city's entertainment district.
Hotel Gaythering, a complex in Miami Beach with a gay clientele, on Sunday closed its bar after officials announced the curfew.
"It is with a heavy heart and sadness, but we feel that this is the best action we can take to protect our beloved staff and patrons," reads a statement on the Gaythering's Facebook page.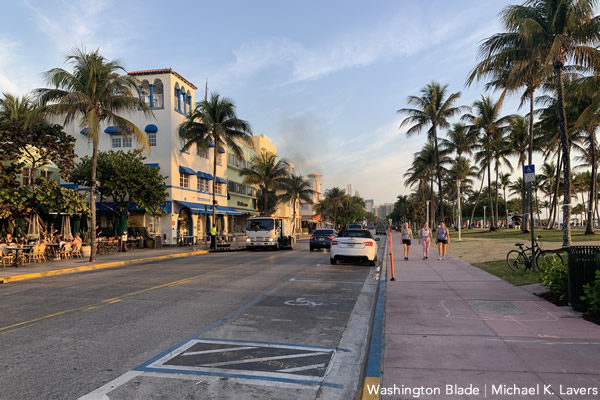 Bear Tavern PR, a gay bar in San Juan's Ocean Park neighborhood that reopened eight days after Hurricane Maria devastated Puerto Rico in September 2017, will remain closed until April 2 because the island's governor, Wanda Vázquez, has imposed an island-wide curfew and ordered non-essential businesses to close.
"The decision is not easy, but we understand it is the best thing for our employees, clientele and country," wrote the bar on its Facebook page. "It's important to stop the mode of transmission."
"Puerto Rico has experienced various tragedies in recent years," adds the post. "We do not want more deaths."
Yariel Valdés González contributed to this story.
SCOTUS weighs ban on Affirmative Action, advocates sound alarm
As the Supreme Court weighs a ban on Affirmative Action, advocates say such a ruling would negatively harm campus diversity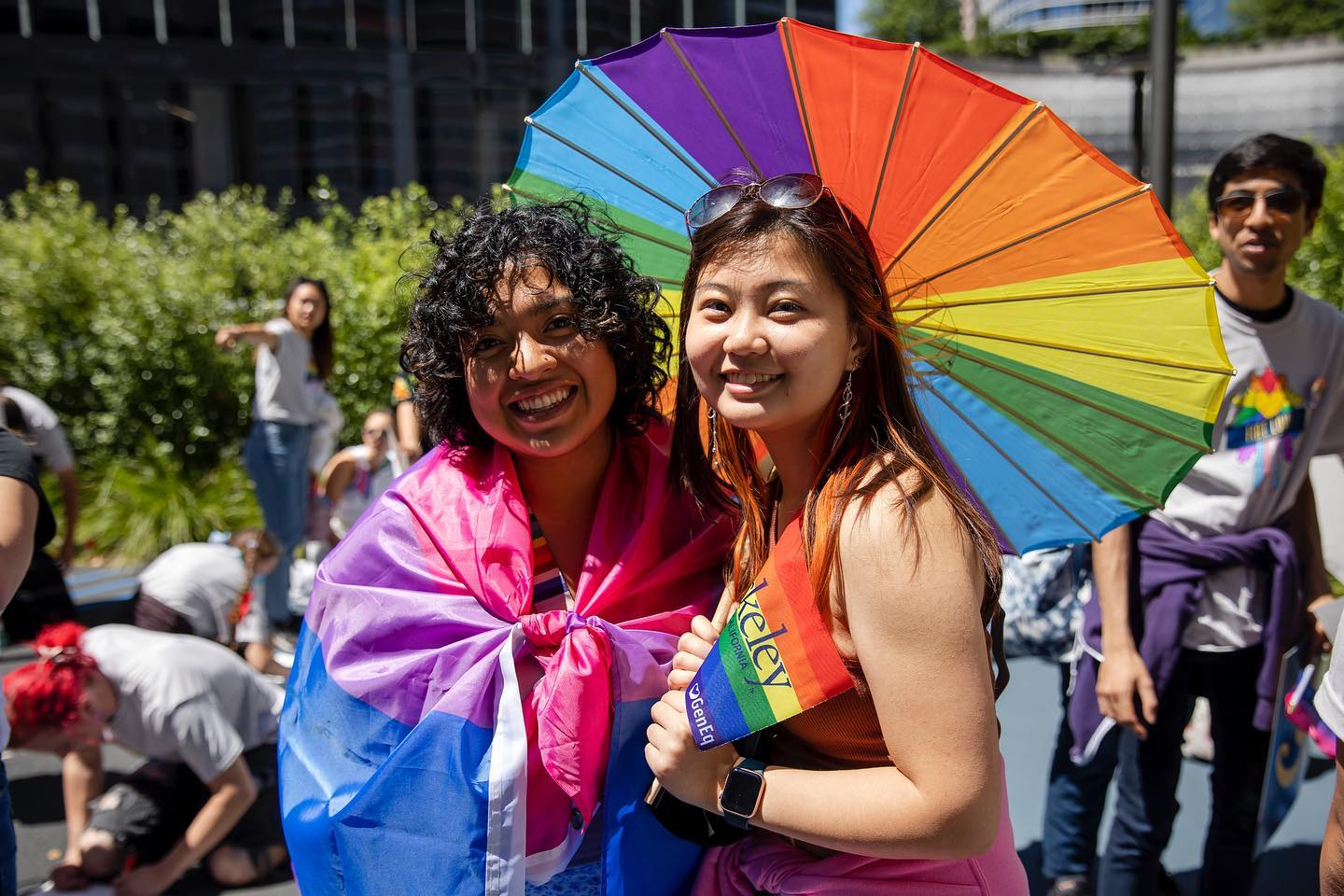 By Peter White | SAN FRANCISCO – The U.S. Supreme Court is expected to rule on two cases this month that could prohibit consideration of race in college admissions, undoing a 45-year history of Affirmative Action dating back to 1978.
Last October, conservative activist Edward Blum, president of Students for Fair Admissions, filed a lawsuit against Harvard claiming it discriminated against Asian-American applicants. Lower courts found no evidence of that claim, and no students testified against the current race-based policies at Harvard or in a separate suit involving the University of North Carolina.
Still, given the Supreme Court's conservative majority, many expect an end to the policy, which supporters say has helped boost enrollment in colleges and universities for historically underrepresented groups.
"Progressives, patriots, and free thinkers of all colors and creeds and sexual orientations need to unite in the struggle to preserve the core American principles of inclusivity and multicultural democracy," said civil rights lawyer Lisa Holder, president of the Equal Justice Society (EJS) in Oakland, California.
Holder spoke with reporters last week during a news briefing organized by Ethnic Media Services. She noted Affirmative Action is the best way to undo the historical legacy of inequality and discrimination in higher education, adding that California schools would become more segregated without it.
"We're looking at apartheid schools where children of color are not getting access to opportunity. That is un-American," she said. Holder noted the consensus among social scientists that diverse educational environments are 35% more productive than those that are more homogeneous.
Students who testified before the high court in both the Harvard case as well as a separate case involving the University of North Carolina – also filed by Blum's group – stressed the advantages of being part of a more diverse student body.
Echoes of Roe v. Wade
In its 1978 Regents of University of California v. Bakke decision, the Supreme Court ruled that schools' use of Affirmative Action policies to enhance student diversity is constitutional.
Tomas Saenz, president of the Mexican American Legal Defense and Educational Fund (MALDEF) and former member of the Los Angeles County Board of Education – where he served for two decades – worries this current court is poised to overturn that longstanding precedent.
"We don't know when it will come down," Saenz said. But given the court's stated views on race-conscious Affirmative Action policies, he expects the justices will overturn it just as they did with the Dobbs ruling last year overturning Roe v. Wade.
"I consider that to be the likely outcome," he said, noting the Supreme Court revisited the issue of race conscious Affirmative Action in higher education on three separate occasions. Each time the court majority reasserted that the Bakke precedent continued to be the law.
"So, overturning that precedent would be extraordinary and on a par with the Dobbs decision of last year," Saenz said.
He also predicted that opponents of Affirmative Action would seek to expand the court's rationale. "This case will have nothing whatsoever to say about Affirmative Action in employment or contracting. And anyone who asserts otherwise, is misleading you," Saenz said.
"You will hear folks from the right assert that somehow this Supreme Court decision also means that ethnic studies, even critical race theory, must be eliminated from schools." On the contrary, Saenz says the decision will say nothing about curriculum.
Impacts on campus diversity
\John C. Yang, president and CEO of Asian Americans Advancing Justice (AAJC) reiterated that lower courts found no evidence of discrimination against Asian-Americans in Harvard's admissions process, which is the basis of the lawsuit.
"An admissions process considering race… remains necessary to ensure that equally qualified students from communities of color have the same access as privileged white students," Yang said.
He noted 28% of the incoming Harvard class are Asian-Americans and their numbers have quadrupled since 1978 when the Bakke decision was issued.
"Any suggestion that somehow Asian-Americans are being discriminated against is just belied by these simple facts," Yang continued. If Affirmative Action is overturned, he anticipated campus diversity at Harvard would decrease from 14% to 6% for Blacks and from 14% to 9% for Latinos.
"At the end of the day, we have to recognize that we are not in a race-blind society. Our lived experiences should not be up for debate," Yang said.
What about legacy admissions?
Michele Siqueiros has been supporting greater college access for students of color since 2004, and says it hasn't been that long since women, Black, Latino, Indigenous and Asian-American students were even permitted to attend universities.
"Affirmative Action alone was never intended to be the panacea," said Siqueiros, president of The Campaign for College Opportunity, a California-based non-profit.
"We must do everything in our power to provide all students an equal opportunity to pursue a college education," she stressed, adding that with the anticipated SCOTUS ruling more will need to be done to ensure universities do not discriminate against students of color.
Siqueiros also pointed out that conservative opponents of Affirmative Action have nothing to say about legacy admissions – which can account for a quarter or more of all admissions at Ivy League schools like Harvard – or about recruiters exclusively visiting rich, wealthy, and predominantly white high schools.
"There are a lot of practices in higher education that should be challenged and removed," said Siqueiros. "It's really unfortunate that Affirmative Action is the one that's being attacked today."
******************************************************************************************
The preceding article was published as part of an ongoing partnership between Ethnic Media Services and the Los Angeles Blade. For additional information or to learn more about Ethnic Media Services click on the link embedded in the logo above.