Five LGBTQ asylum seekers released from ICE custody in Ariz.
Detainees with compromised immune systems at increased risk for coronavirus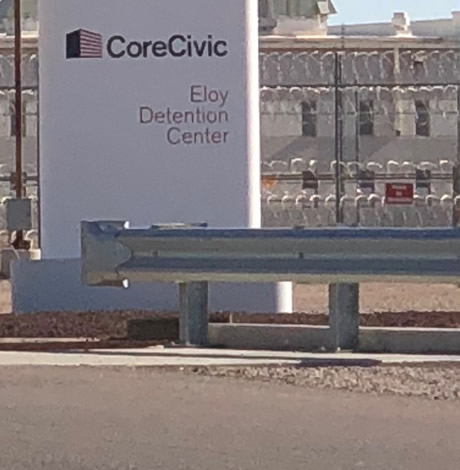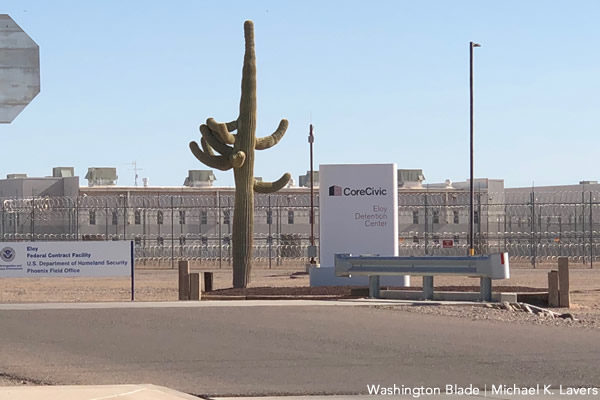 A Phoenix-based advocacy group says U.S. Immigration and Customs Enforcement on Monday released five LGBTQ asylum seekers who had been in ICE custody at two Arizona detention centers.
Trans Queer Pueblo, which advocates on behalf of undocumented LGBTQ immigrants, in a press release said the detainees had been isolated "for medical reasons" at La Palma Correctional Facility and Eloy Detention Center.
CoreCivic, a private company that was once known as the Corrections Corporation of America, operates both detention centers that are roughly an hour southeast of Phoenix.
Trans Queer Pueblo said the five detainees that ICE released on humanitarian parole are transgender women, a lesbian woman and a gay man from El Salvador, Guatemala, Cuba and Venezuela who asked for asylum in the U.S. Trans Queer Pueblo said two of them are living with HIV, and all of those who ICE released have "compromised immune systems."
The press release says ICE brought the asylum seekers to a Greyhound bus station in downtown Phoenix. Trans Queer Pueblo said LGBTQ activists greeted them once they arrived and helped them purchase bus tickets that allowed them to travel to Florida, Iowa, Pennsylvania and Texas and reunite with relatives.
An ICE spokesperson has yet to respond to the Los Angeles Blade's request for comment about the asylum seekers' release.
Immigration Equality earlier this week demanded ICE release detainees with HIV who are at increased risk for coronavirus. Trans Queer Pueblo and the National Center for Transgender Equality are among the myriad other groups that have also called upon ICE to release all detainees as the disease rapidly spreads across the country.
An ICE detainee at the Bergen County Jail in New Jersey has tested positive for coronavirus. An ICE staffer who works at the Elizabeth Contract Detention Facility, which is also in New Jersey, also has coronavirus.
ICE on its website also notes there are 19 confirmed coronavirus cases "among ICE employees not assigned to detention facilities."
An ICE spokesperson with whom the Blade has previously spoken says the agency continues to take precautions to protect detainees and staff from coronavirus. These include the suspension of social visitation at all ICE detention centers and a requirement that lawyers, lawmakers and/or members of their staff wear disposable gloves, masks and eye protection when they enter these facilities.
"The releases show that ICE is panicking," said Trans Queer Pueblo Liberation Coordinator Karla Bautista Chonay in their organization's press release, referring to the five LGBTQ asylum seekers' release. "They've given such negligent medical care to migrants in detention for so long that they literally don't have the infrastructure to keep them safe from COVID-19. But one-by-one releases won't work."
"ICE needs to release all detainees in Arizona, now, starting with folks who are LGBTQ+ and have chronic conditions," they added.
New Study: anti-abortion, LGBTQ policies impact state economies
State-level shifts in social & legal rights for women & LGBTQ individuals may have negative impacts on states' economies and workforces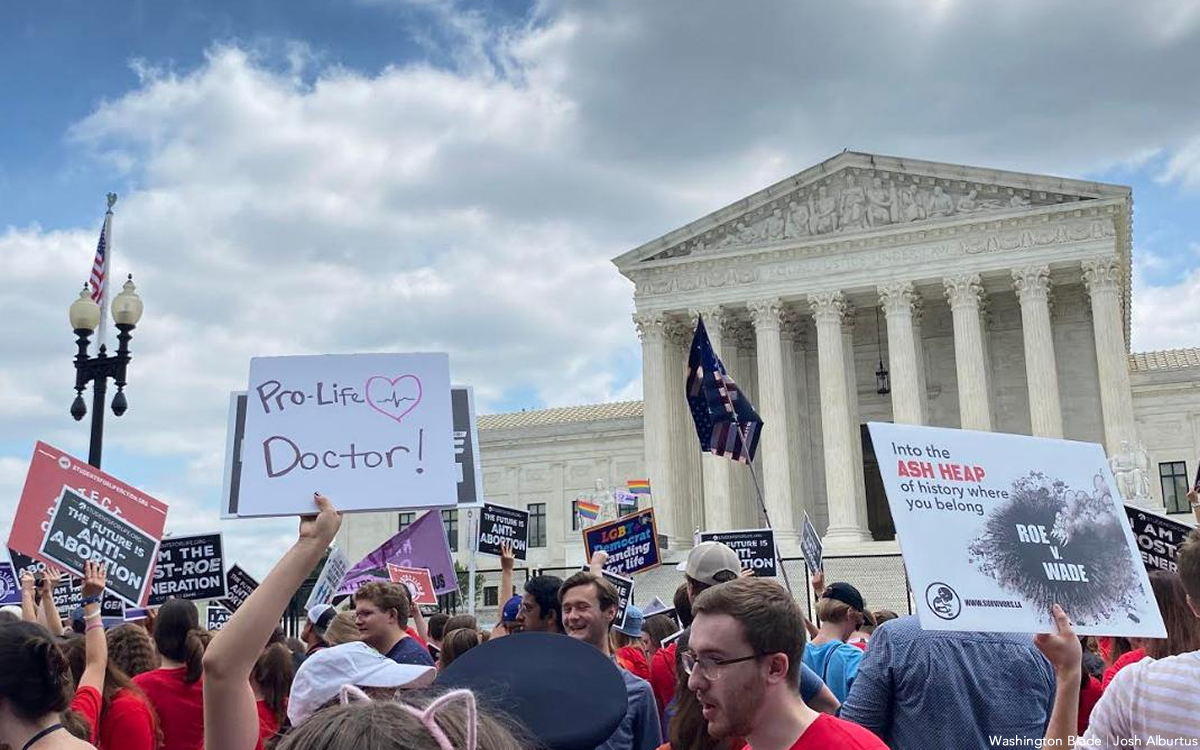 By Bryan Luhn | HOUSTON, Texas – Researchers at the University of Houston say major, state-level shifts in social and legal rights available to women and lesbian, gay, bisexual and transgender (LGBTQ) individuals are affecting interstate migration attitudes and may have negative impacts on states' economies and workforces.
In a study published in Population Research and Policy Review, researchers surveyed more than 1,000 people from varying backgrounds after the U.S. Supreme Court's decision last year that ended the constitutional right to an abortion and assessed their views on the desirability of moving to a state with restrictions on access to abortions, gender-affirming medical care, participation in team sports for transgender individuals, teaching about gender and sexuality in schools, same-sex marriage and protections from employment discrimination based on sexual orientation.
"The majority of people who responded to our survey, regardless of their political orientation, indicated they would be less willing to move to states with these policies or that the policies wouldn't affect their decision to do so," said Amanda Baumle, lead author and sociology professor at UH. "These policies are much more of a deterrent to migration than an incentive."
The study found that women, and their partners, gay men, lesbians and those with LGBT family members may choose to avoid states with policies suggesting an unfriendly political environment. The findings also suggest that those in higher-earning occupations, or those who are invested in work or education opportunities, could be discouraged from moving to states with these policies.
"Migration attitudes provide an important benchmark for understanding how abortion and LGBTQ laws and policies influence opinions about the desirability of states as potential destinations," Baumle said. "If the policies are deterring people from moving to a certain state, there could be negative economic and workforce impacts."
According to The New York Times, 21 states now ban or restrict abortions. In several other states, there is an ongoing legal battle over abortion access. And the American Civil Liberties Union says state legislatures advanced more than 500 anti-LGBTQ bills this year, more than double the number of similar bills introduced last year.
The UH study found most people are averse to moving to states that enacted highly restrictive abortion laws, such as bans on traveling to other states for abortions or policies allowing people to report abortion seekers to authorities. They were the least averse to moving to states with restrictions related to gender-affirming care for children, transgender children playing on sports teams different than their assigned sex at birth and education-related restrictions such as "don't say gay" laws.
"I think that fits in with a lot of prior research that people perceive children as in need of being sheltered from anything that falls outside of the gender binary or heterosexuality," said study co-author Elizabeth Gregory, professor of English and director of Women's Gender and Sexuality Studies at UH. "Something that was somewhat surprising was that restrictions on participation in sports for transgender youth was viewed less negatively for migration and more as a potential draw than any of the other policies."
One of the key takeaways of the study, Baumle says, is that states continuing to enact these laws and policies may do so at considerable risk of diminishing their state's attractiveness, or pull, as a potential migration destination.
"Our findings suggest these restrictive laws and policies have implications for migration attitudes beyond women and LGBTQ individuals," Gregory said. "States, including legislators and business owners, should consider potential social and economic effects of these actions as an important part of their policy deliberations."
***************************************************************************************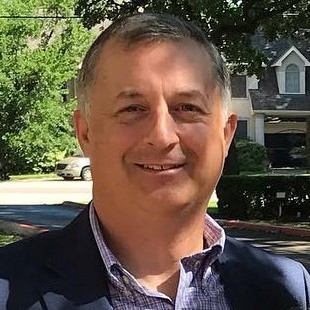 Bryan Luhn is the Interim Director of Media Relations at the University of Houston. Luhn is an award-winning storyteller and content creator.
The preceding piece was previously published by the University of Houston and is republished with permission.