Dating app #open offers free virtual sex-ed class to help ease the 'self-isolation' blues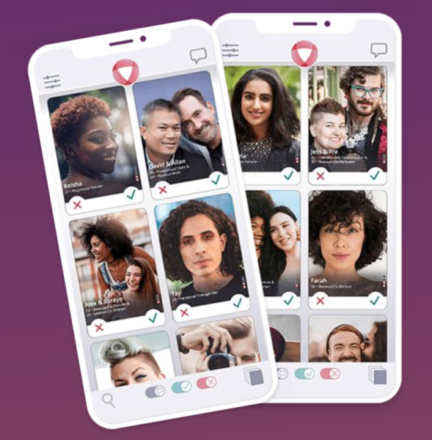 While self-isolation and staying "safer at home" are undoubtedly the right thing to do for the overall health and well-being of ourselves and the larger community, they aren't necessarily great for our sex lives.
With efforts to "flatten the curve" on the spread of COVID-19 already stretching out into weeks, many single and non-monogamous people – or even monogamous couples, if separated by circumstance during the quarantine – are sure to be feeling the call of their libido. Rather than giving into the potentially catastrophic temptation of risking an in-person meet-up, many of those with the urge to get their groove on are turning to the many options for remote connection available to us in the age of smart phones and video conferencing.
While the virtual approach to shared sexual experience may be familiar enough for many of us, there are also many for whom it is a challenging journey into unexplored territory – and in terms of finding a meaningful connection that goes deeper than an impersonal and anonymous hook-up. Rather than letting that be an obstacle to participation in a little sexual self-care, why not get a few tips from an expert so you can be ready to dive in with confidence?
To that end, #open, a dating app for women and other marginalized groups including people seeking open or polyamorous relationships, has partnered with sex and relationship educator Sarah Sloane to offer a virtual video sex education workshop on dating in isolation (or iso-dating), which is happening on Saturday, March 28.
Sloane, according to her website, wears "a number of different hats" in both her personal and professional lives. An educator with twenty years of experience teaching thousands of people throughout the US, Canada, and overseas, she's also written "hundreds of articles, essays, advice columns, book chapters, and blog posts on topics ranging from sexuality and pleasure to mental wellness, personal growth, aging, and trauma recovery."
Her writings have been featured in magazines such as the adult industry retail magazine StorErotica, as well as online in places like PopSugar, and in books like Tristan Taormino's "Ultimate Guide to Kink: BDSM, Role Play, and the Erotic Edge" and Lee Harrington's book, "Rope, Bondage and Power." In addition, she was Ms. Illinois Leather Pride 2016, was nominated for the Pantheon of Leather's Woman of the Year award for 2009, was first runner-up for International Ms. Leather 2009, and was a past nominee for the Vaughan Keith National Educator award from Black Rose.
As for #open, the relative newcomer among the array of dating apps was launched by co-founders Amanda Wilson and David Epstein, who themselves met on a dating app in 2015 and decided to build one of their own a year later. In the words of Epstein, "it's an app that's been built for people with a fairly open mindset, when it comes to human sexuality."
The fledgling app has already been proactive during the current coronavirus crisis, advising its users to look to the virtual sphere for a healthier alternative for sexual exploration and encouraging them to use the opportunity to work on other aspects of dating, such as their communication skills. Now, they're going a step further by presenting Sloane's online workshop to help us get the most out of the experience.
"The spread of COVID-19 has been hard on our community at large. Sex-positive outlets have been disporpotionately affected by this pandemic and for many it feels as though the community we have all worked so hard to pull together has been pushed apart," says app co-founder Wilson. "More now than ever we need connection and commonality, which is why we've joined forces with Sex Educator Sarah Sloane to bring you a virtual dating workshop that is open to all!"
She added, "This Saturday evening's class 'Iso-dating 101 (with Q&A)' has all of your favorite sex-ed workshop components without any work (getting out of bed is not required)! Whether you're new to online dating or you're trying to figure out the best way to frame your needs and expectations when in-person meetups are out of the question, this free educational 'social gathering' is for you." 
 You can attend the virtual workshop on Saturday, March 28, at 7:00pm ET / 4:00pm PT, at hashtagopen.com/live.
German soccer federation: Trans players can decide their team to play on
"This new regulation on playing rights will provide an important foundation to allow players with diverse gender identities to play football"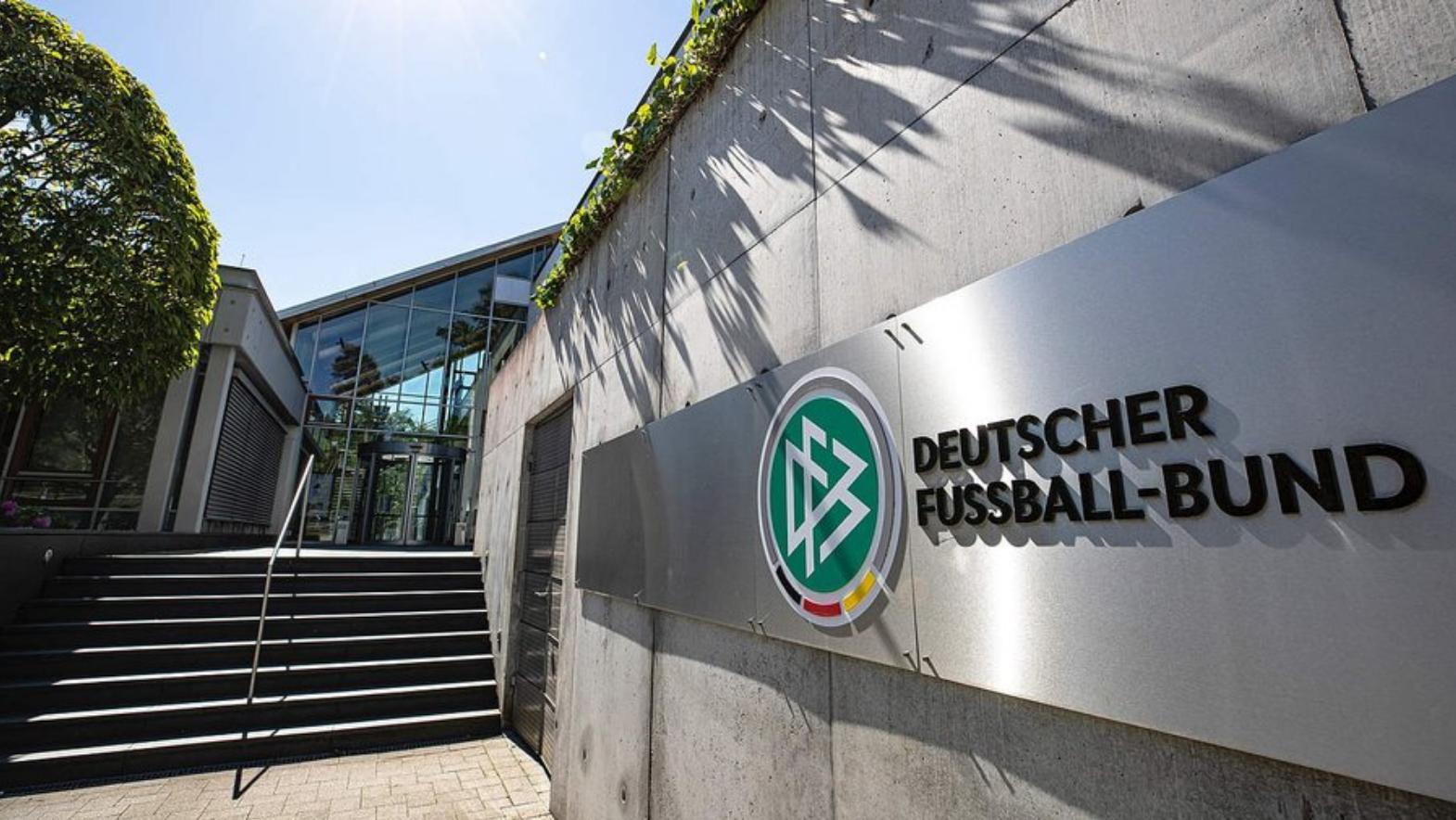 FRANKFURT – The German Football Association (Deutscher Fußball-Bund e.V.) this week issued new regulations and rules governing all transgender, intersex and non-binary players. On Thursday the governing soccer body passed a new regulation that takes effect as of the start of the upcoming 2022-23 season allowing all trans, intersex and non-binary players to decide for themselves whether to compete on men's or women's teams.
The DFB also specified that as long as the player's health is not affected by playing sports while taking medication, they can continue to participate in the sport. Under the new regulation, this would not be considered as doping.
This marks a departure from the recent trend and actions of other international sports governing associations such those taken earlier this month by the swimming's world governing body FINA, which meeting in the Hungarian capital city of Budapest, voted to restrict transgender athletes from elite women's competitions.
FINA said their action was necessary to determine eligibility criteria because of the "biological performance gap" that appears between males & females.
Thomas Hitzlsperger, the DFB's diversity ambassador, said "Football (soccer) stands for diversity, a value that the DFB also promotes. This new regulation on playing rights will provide an important foundation to allow players with diverse gender identities to play football."
Sabine Mammitzsch, the vice president for women's and girls' football (soccer) welcomes the regulation telling media outlets:
"The national and regional associations and also those responsible at grassroots level have signaled for some time that there is uncertainty around how to treat trans, intersex and non-binary players in practice. They therefore welcome the introduction of a far-reaching, nationwide regulation on the playing rights of these groups."
LGBTQ+ dating app Grindr moves to moderate illegal content
It announced that it is moving to moderate its platform with an AI-based system from tech start-up Spectrum Labs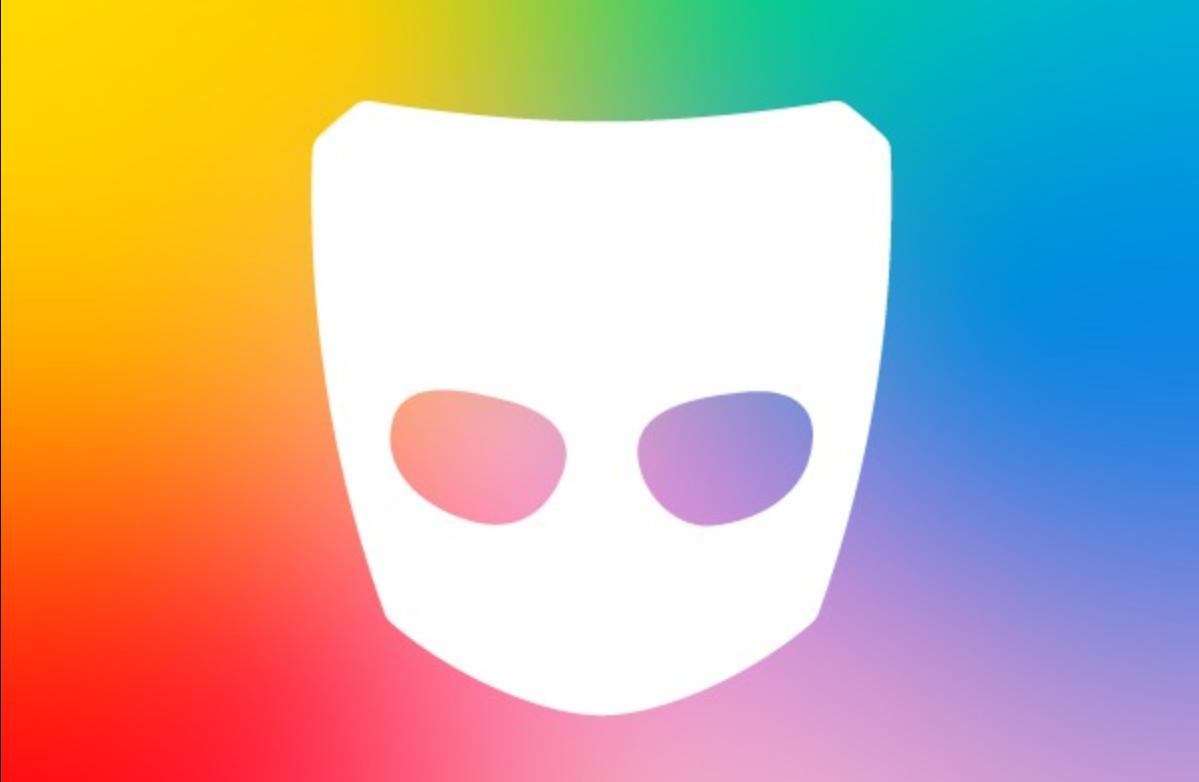 WEST HOLLYWOOD – Grindr, the largest LGBTQ+ dating app globally with roughly 11 million monthly active users in virtually every country in the world announced that it is moving to moderate its platform with an AI-based system from tech start-up Spectrum Labs.
On Thursday, AXIOS reported that for years, Grindr has chosen not to implement an AI system for content moderation, not because it didn't want to augment its keyword-based filtering system, but because it was concerned that the models weren't sensitive enough to keep users safe without introducing other types of bias.
The dating app since its launch in 2009, has grown to become a fundamental part of the queer community a spokesperson noted. Content moderation via machine learning is tricky, controversial and not always good," Grindr spokesman Patrick Lenihan told Axios.
In its reporting, AXIOS noted that "rather than simply police content for certain words or phrases, Spectrum's contextual AI service works to solve specific issues, such as identifying the sale of drugs and sex as well as trying to detect underage users."
Spectrum CEO Justin Davis said that Spectrum has a set of algorithms it has tuned over the years, but also works with each customer to make the system work for their environment. As a result, it can take weeks or months to get its tools up and running.
In addition to the issues outlined, Grindr along with other competitors and dating apps are also combatting harassment and illegal scams that cost users, according to the Federal Trade Commission, over $500 million in 2021.
NBC News' Andrea Mitchell talks to Billie Jean King on impact of Title IX
The impact of Title IX on women's sports is significant. The law opened doors and removed barriers for girls and women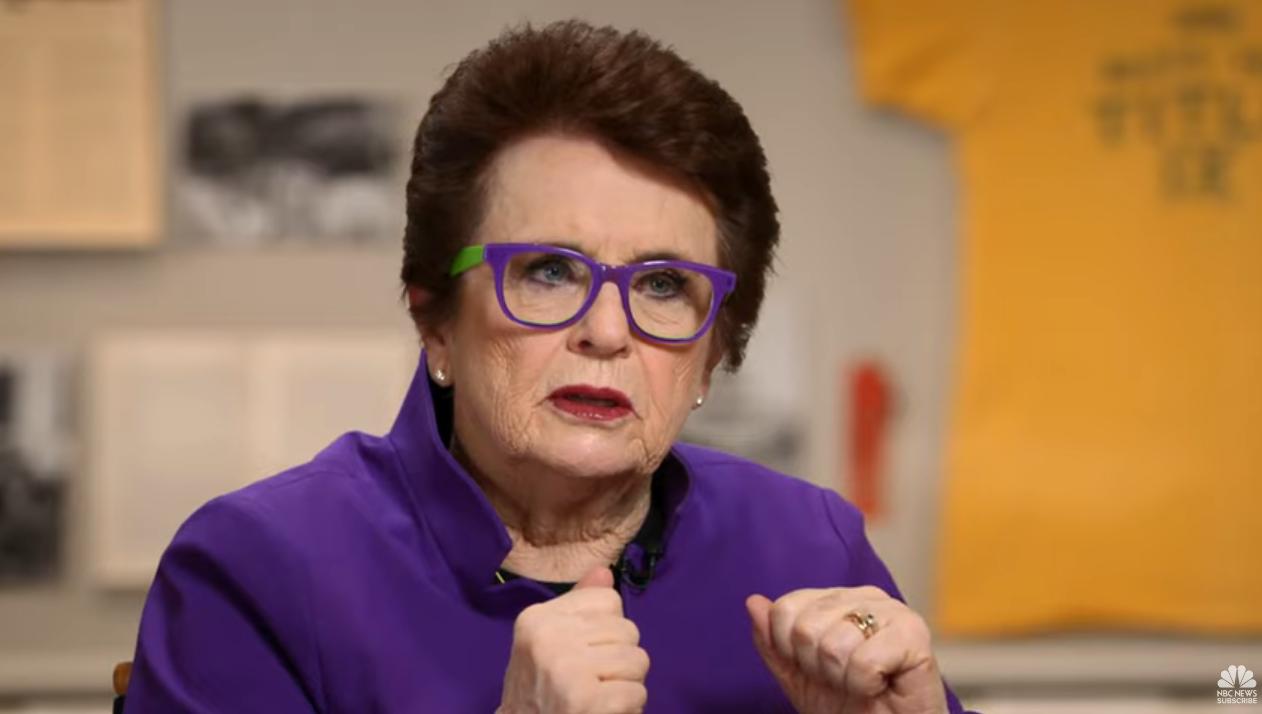 NEW YORK – This week marks the 50th anniversary of Title IX which was signed into law June 23, 1972 by then President Richard Nixon. It prohibits sex-based discrimination in any school or any other education program that receives funding from the federal government.
Title IX states: No person in the United States shall, on the basis of sex, be excluded from participation in, be denied the benefits of, or be subjected to discrimination under any education program or activity receiving Federal financial assistance.
Two years after Title IX was signed into law, King founded the Women's Sports Foundation in 1974. In 1971, before Title IX passed, only 1% of college athletic budgets went to women's sports programs. At the high school level, male athletes outnumbered female athletes 12.5 to 1.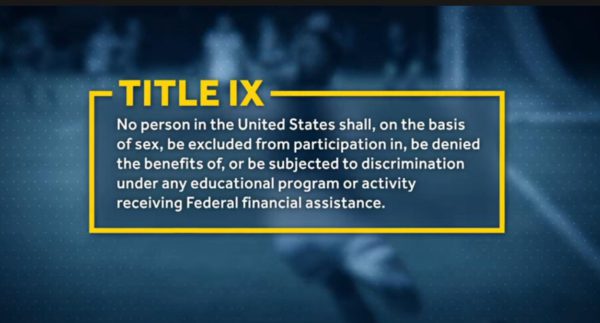 The impact of Title IX on women's sports is significant. The law opened doors and removed barriers for girls and women, and while female athletes and their sports programs still have fewer teams, fewer scholarships, and lower budgets than their male counterparts, since Title IX's passage, female participation at the high school level has grown by 1057 percent and by 614 percent at the college level.
The impact of Title IX stretches into professional sports as well. More opportunities have emerged for young women to turn their sport into their career, particularly in the WNBA. Collegiate and professional coaching opportunities have increased as well.
An openly Out lesbian, King and her longtime partner Ilana Kloss joined the Los Angeles Dodgers as co-owners in September of 2018.
NBC News reported that fifty years after Title IX was signed, the impact of the law is still being felt by women in sports across the country. Tennis legend, Billie Jean King, who has devoted her life to fighting for gender equality in sports, spoke with NBC News' Andrea Mitchell regarding Title IX. She explained that while we have come a long way there is "much more to do."
Billie Jean King Discusses Title IX Fifty Years Later: