COVID-19 factors in hate crimes spike
Critics fault Trump's use of 'Chinese virus'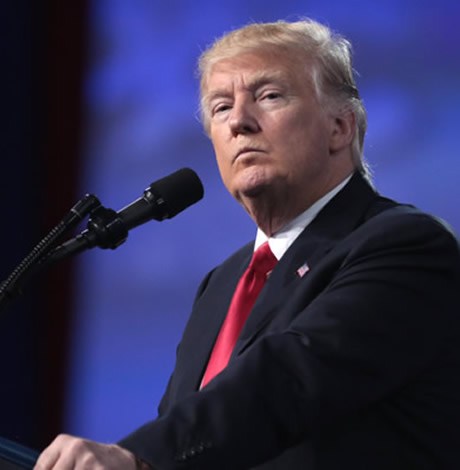 LOS ANGELES — As the number of Coronavirus (COVID-19) cases increases daily in California there has also been a sharp increase in incidents of racist or hateful comments directed at Asian-Americans, LGBTQ people, and immigrants. These incidents represent a spike in an already worrisome trend of anti-LGBTQ animus, Lecia Brooks, a spokesperson for the Southern Poverty Law Center, (SPLC) tells the Los Angeles Blade.
A significant factor fueling the frequency of this trend is the racist rhetoric of President Donald Trump, Brooks says. Trump has refused to refer to the virus and the accompanying pandemic by its given scientific label, instead referring to it as 'the Chinese Virus,' in press briefings and photo opportunities. This has also caused some members of the West Wing staff to label it inaccurately and in a seemingly racist way. On March 17, CBS News White House correspondent Weijia Jang, a Chinese-American tweeted, "This morning a White House official referred to #Coronavirus as the "Kung Flu" to my face. Makes me wonder what they're calling it behind my back," she wrote.
In a press briefing later by the White House Coronavirus Response Task Force, when pressed by the assembled press corps, Trump deflected on the question of evading personal responsibility instead insisting that his label was accurate because the now global pandemic's epicenter was China. During another briefing, in a moment captured by Washington Post photographer Jabin Botsford that showed Trump's notes and remarks laid out on the podium, the word "coronavirus" was marked out and replaced with "Chinese Virus" in Trump's trademark black Sharpie.
Throughout the pandemic, Trump has been unrepentant in his labeling, which gives white nationalists and others freedom to be deplorable and racist toward other Americans the SPLC's Brooks says.
In California, the rise in hateful incidents, especially those directed at Asian Californians, caused California's Attorney General Xavier Becerra to post his own push back on Twitter. "Bigotry is not the cure to this public health crisis. Racism and xenophobia will not be tolerated — and in fact, they only make this moment worse. Let's work together and listen to our public health officials," he wrote.
But other minority communities have also been the targets of hateful commentary, the LGBTQ community being targeted by religious fundamentalists including notoriously homophobic Rev. Rick Wiles, a pastor, and presidential 'spiritual' adviser from Vero Beach, Fla.
"Plagues are one of the last steps of judgment," Wiles said in a broadcast of his TruNews program at the end of January. He then went on to say that China is a "godless communist government" and "the United States is not much better."
"Look at the spiritual rebellion that is in this country, the hatred of God, the hatred of the Bible, the hatred of righteousness," he warned. "Just vile, disgusting people in this country now, transgendering little children, perverting them. Look at the rapes, and the sexual immorality, and the filth on our TVs and our movies."
More worrisome than the elevated number of hate/racist incidents directed at others during the COVID-19 pandemic says SPLC's Brooks, is the overall disturbing trend of anti-LGBTQ hate crimes and incidents, which has seen a 43 percent increase even as the overall numbers of hate groups actually have been in decline.
The primary factor and consideration Brooks points out is the president's close relationship with anti-LGBTQ groups such as the Washington D.C.-based Family Research Council, and homophobes like Wiles.
According to the Southern Poverty Law Center's annual Year in Hate and Extremism report released on March 18, the white nationalist movement that was emboldened by the election of President Trump grew for a second straight year in 2019, as the number of hate groups in the movement, rose to 155 – a 55 percent increase since 2017.
However, Brooks told the Blade that the SPLC had identified 940 hate groups operating across the country in 2019, which represented a slight decline from the all-time high of 1,020 in 2018. Yet she said, the fact remained that even with a number of significant neo-Nazi groups dropping as the result of leadership turmoil, Brooks cautioned that the groups remaining behind adhere to some form of white supremacist ideology.
Addressing the rise of anti-LGBTQI+ animus, Brooks pointed out that actions by the Trump administration, including recent actions stripping LGBTQ federal workers of equality rights, especially trans workers, has also been accompanied by a number of anti-trans legislation in 12-plus states. Idaho's recent bill set to become law as well as Alabama's legislation would effectively criminalize transition by youth, she noted.
"Basically, [Trump's] relationship with anti-LGBTQI+ organizations and individuals has caused the uptick," Brooks said. "That 43 percent number includes the murders of trans women of color and attacks on gay couples, which is directly because Trump has elevated the voices of these homophobes masquerading as 'Christian leaders,'" she added.
"This important new report shines a light on the explosion of anti-LGBTQ groups across our country," Shannon Minter, legal director of the National Center for Lesbian Rights, wrote in a press statement. "The resurgence of these groups poses a real danger to LGBTQ people and to the progress we have made, which feels increasingly precarious in the face of this administration's shocking support for anti-LGBTQ hate groups and apparent determination to roll back even the most basic legal protections for LGBTQ people. Now more than ever, we must push back against these hateful narratives and call on elected officials and others to stand up for our common humanity."
"Stoking the fires of intolerance is unacceptable, especially during this time of crisis" a spokesperson for California Attorney General Becerra told the Los Angeles Blade on Monday. "Every effort will be made to address those actions promptly — hateful behavior cannot be tolerated."
"Blaming an ethnic group, or the LGBTQI+ community right now for the COVID-19 crisis is immoral," Brooks said. "The SPLC will continue to monitor the crisis especially with an eye toward Asian Americans, but also immigrant groups as the white nationalists place blame there for the outbreak," she said.
CDC: 85% of gay & lesbian adults in U.S. are vaccinated against COVID
Data on COVID-19 vaccination among LGBTQ persons limited because of the lack of routine SOGI data collection at the national & state levels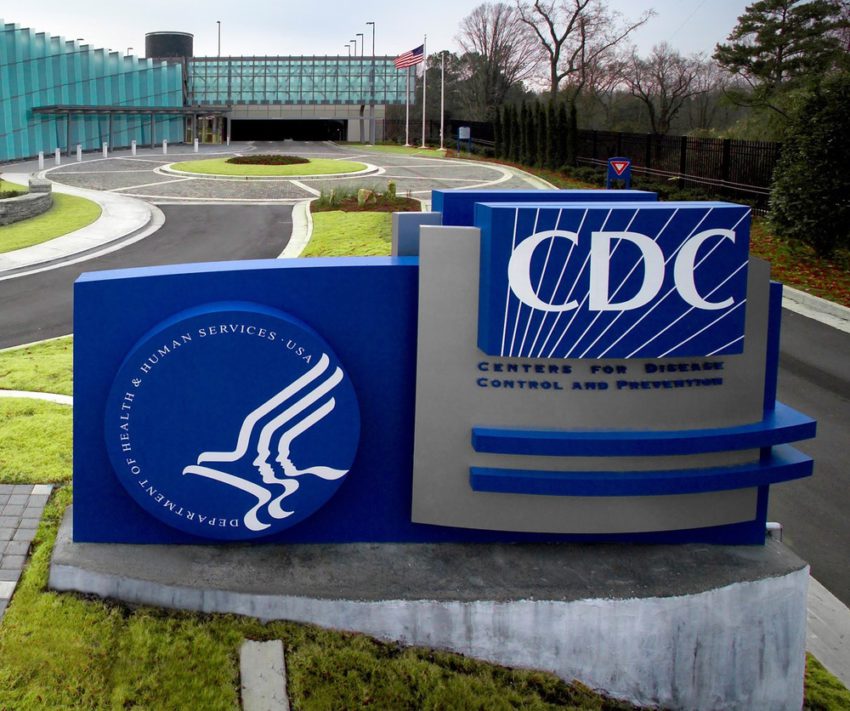 ATLANTA – A new study report released Friday by the Centers for Disease Control and Prevention, (CDC), found that found 85.4% of gay and lesbian Americans above age 18 had received at least one vaccine dose as of October 2021.
The study, conducted from August 29 until October 30, 2021, also found that by comparison, only 76.3% of heterosexuals reported receiving at least an initial dose by the same date.
The report noted that Lesbian, gay, bisexual, and transgender (LGBT) populations have higher prevalence of health conditions associated with severe COVID-19 illness compared with non-LGBT populations.
The potential for low vaccine confidence and coverage among LGBT populations is of concern because these persons historically experience challenges accessing, trusting, and receiving health care services
Data on COVID-19 vaccination among LGBT persons are limited, in part because of the lack of routine data collection on sexual orientation and gender identity at the national and state levels.
In March of 2021, the Blade reported the coronavirus (COVID-19) pandemic has revealed deep-seated inequities in health care for communities of color and amplifies social and economic factors that have contributed to those communities being hit hardest, and Mega-vaccination centers set up by California health officials and the Federal Emergency Management Agency have been addressing and tracking the issue- the LGBTQ communities are still not being tracked.
This lack of data collection has frustrated and angered California State Senator Scott Wiener who authored a bill last year that passed through the legislature and signed by Governor Gavin Newsom last Fall that mandates gathering sexual orientation and gender identity data related to the COVID testing in California.
"We're one year into the pandemic, and LGBTQ people continue to be erased in our public health response to COVID-19 — similar to our invisibility throughout history. No government is successfully tracking COVID-19 cases in the LGBTQ community, despite a law I wrote mandating that California do so," Weiner told the Blade. "And, we now know that LGBTQ people are more vulnerable to COVID-19. We've also just learned that vaccination demographic data doesn't include LGBTQ data. It simply shocking that in 2021, progressive health agencies continue to forget about our community," he added.
The CDC also noted that gay and lesbian adults were more likely to be concerned about COVID-19 and to believe in the safety and efficacy of vaccines.
"We know that the prevalence of certain health conditions associated with severe COVID-19 illness, such as cancer, smoking, and obesity, are higher in LGBT populations, and access to health care continues to be an issue for some people in the LGBT community," Dr. A.D. McNaghten, a member of the CDC's COVID-19 Emergency Response Team and corresponding author of the study, told ABC News. "We wanted to see if vaccination coverage among LGBT persons was the same as non-LGBT persons."
The CDC data recorded that bisexual and transgender adults had similar vaccination rates to heterosexual adults with 72.6% of bisexual adults fully vaccinated by the end of October, as were 71.4% of transgender adults. The numbers however for Black and Hispanic lesbian women had lower rates of vaccination at 57.9% and 72.6%, respectively, compared to Black and Hispanic heterosexual women at 75.6% and 80.5%, respectively.
Higher percentages of gay or lesbian adults and bisexual adults reported that they thought COVID-19 vaccine was very or somewhat important to protect oneself (90.8% and 86.8%, respectively) compared with heterosexual adults (80.4%), and higher percentages of adults who identified as transgender or nonbinary reported they thought COVID-19 vaccine was very or somewhat important to protect oneself (83.2%) compared with those who did not identify as transgender or nonbinary (80.7%).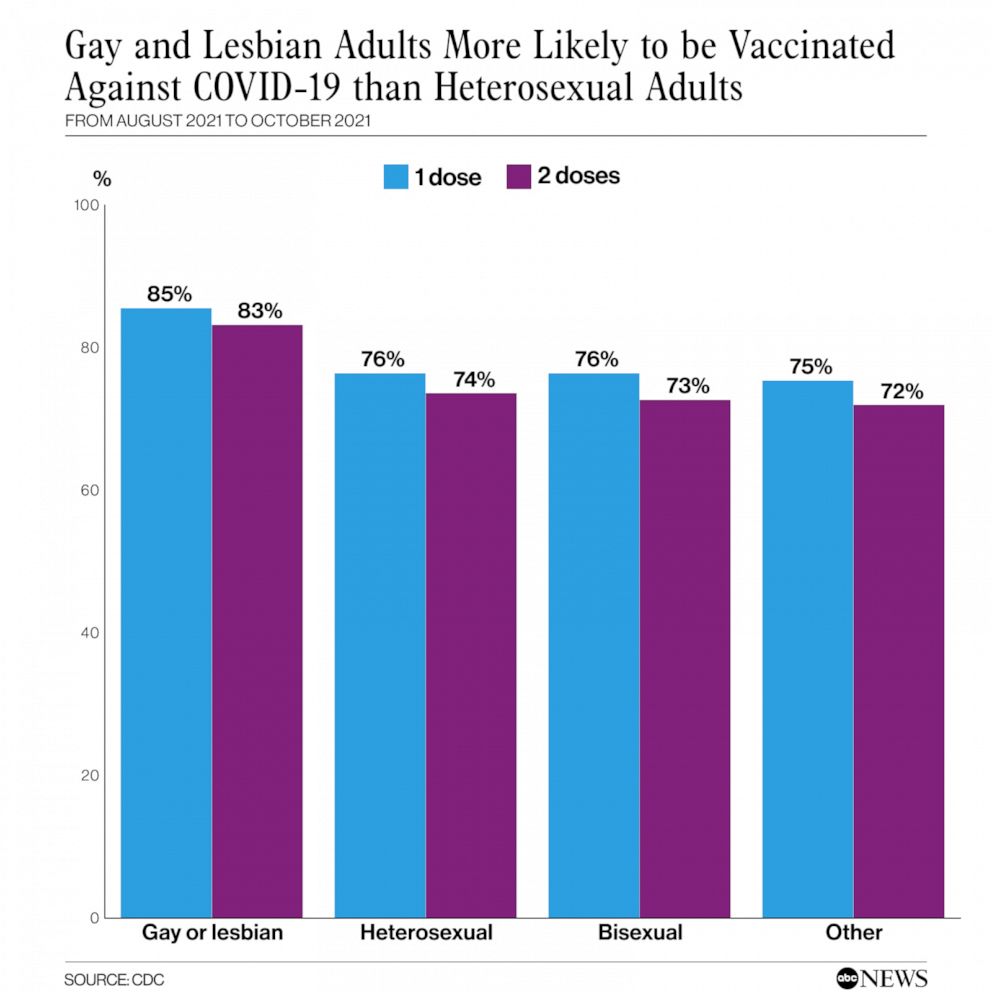 White House orders distribution of 400 million free N95 masks
Dr. Tom Inglesby, the administration's Covid testing coordinator; "We know that these masks provide better protection than cloth masks"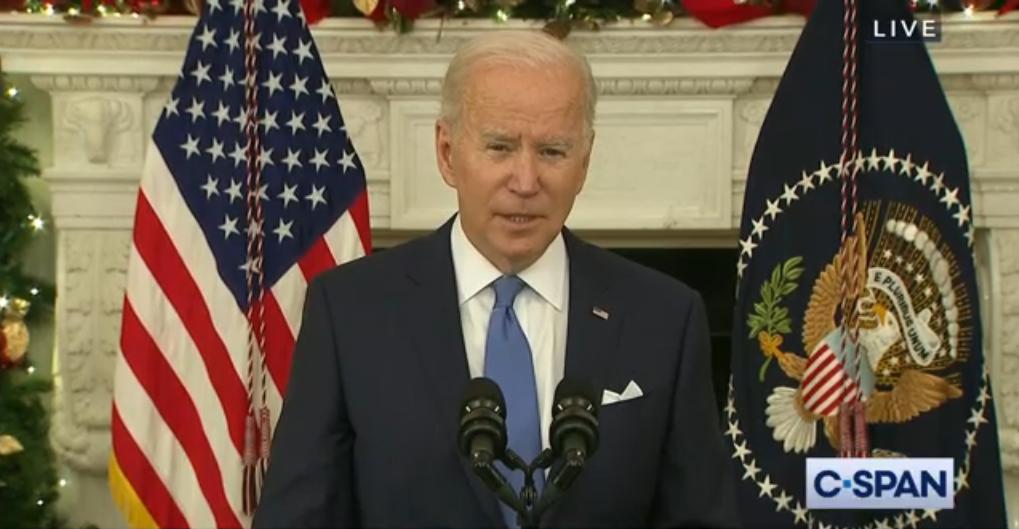 WASHINGTON – As the latest surge of the highly contagious and easily transmissible Omicron variant of the coronavirus continues to cause a rise in hospitalizations, especially among unvaccinated adults and children, the White House announced Wednesday it is making 400 million N95 masks available for free at thousands of locations across the nation.
The plan an admkistartion official said, is to start shipping the nonsurgical masks to pharmacies and community health centers to distribute this week, which will come from the Strategic National Stockpile.
In an interview with NBC News, Dr. Tom Inglesby, the administration's Covid testing coordinator, said, "We know that these masks provide better protection than cloth masks."
The N95 masks will be made available to everybody, and recipients will not be prioritized based on vulnerability to Covid, income or other criteria. Inglesby said the administration was "confident that people who want to access them will be able to access them," but it was not immediately clear how many masks a person could receive at one time.
On January 13, President Joe Biden had announced a plan to have the government distribute 1 billion rapid, at-home COVID-19 tests free to Americans, along with the N95 masks, as the administration works to fight the spiraling upward spike in coronavirus cases.
The White House website to order free at-home Covid tests went live Tuesday. The website says: "Every home in the U.S. is eligible to order 4 free at-home COVID-19 tests. The tests are completely free. Orders will usually ship in 7-12 days."
A White House official said Wednesday that the distribution of 400 million masks would be the largest deployment of personal protective equipment in U.S. history.
Inglesby told NBC News that the administration was "absolutely preparing for the possibility of additional variants in the future" and that people could expect the government to make N95 masks "more and more available."
Biden announces free masks, tests to fight omicron:
COVID-19 Cases increase by nearly 10 times in one month
While hospitalizations continue to climb, Public Health data shows that many positive cases are admitted for reasons other than COVID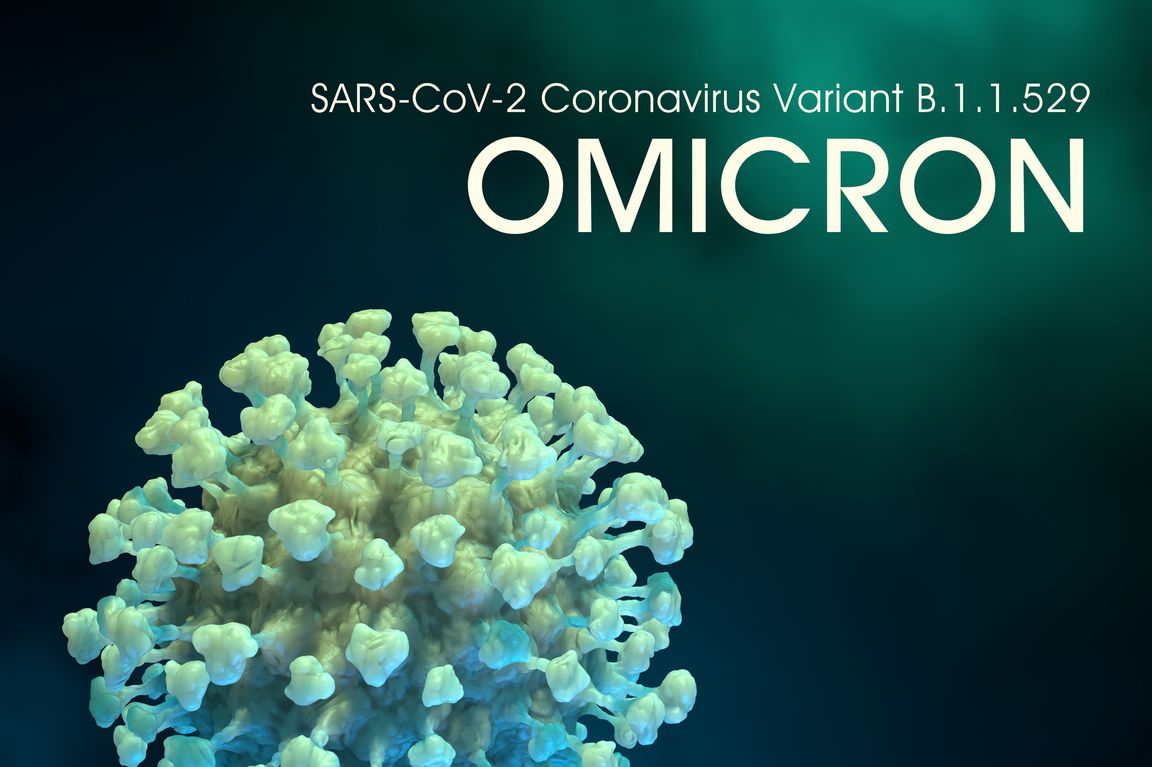 LOS ANGELES – A total of 31,576 new COVID-19 cases were documented on Monday — up ten times the number of cases reported on Dec. 17, 2021, when there were 3,360 new cases recorded the Los Angeles County Department of Public Health reported Monday.
There are 4,564 people with COVID-19 currently hospitalized, nearly 6 times the number from one month ago when 772 people were hospitalized. The daily positivity rate is 16.5%, more than 8 times the 2% daily positivity rate on December 17th.
Just one week ago, the county surpassed 2 million total COVID-19 cases, with the figure reaching 2,289,045 cases as of Monday.
"On this national holiday where we celebrate the life and legacy of Dr. Martin Luther King, we remember his deep commitment to health equity. As Reverend King memorably said, 'Of all the forms of inequality, injustice in health is the most shocking and the most inhuman because it often results in physical death,' " said Dr. Barbara Ferrer, Director of Public Health.
"Tragically, we have seen this play out in real life and very clearly over the past two years with the disparate impacts of the COVID-19 pandemic on people of color. From the onset of the pandemic, communities of color have experienced the greatest devastation from COVID-19 in Los Angeles County and throughout the nation," she added.
"The good news is that while hospitalizations continue to climb, Public Health data shows that many positive cases are admitted for reasons other than COVID but, are identified with COVID when tested for COVID upon hospital admission," the health department said in a statement released last week.
As of Friday, more than 80% of all adult ICU beds in the county were occupied.
There are also 27 new deaths due to COVID-19 in Los Angeles County and 31,576 new positive cases.
The public health department also noted that while the number of children hospitalized with the virus remains low, the number of them admitted to L.A. County hospitals "significantly increased" over the past month, with the largest increase among children younger than 5 years old.
The increase mirrors trends seen nationwide for the age group — the only one not yet eligible for the vaccine.
The county also saw its highest coronavirus death rate in nearly 10 months over this past week, with an average of 40 COVID-19 deaths a day.
"From the onset of the pandemic, communities of color have experienced the greatest devastation from COVID-19 in Los Angeles County and throughout the nation. As we continue to implement strategies – enforcing worker protections through our Health Officer Orders, providing resources needed by many to survive the impact of the pandemic, funding community-based organizations in hard hit areas to serve as trusted public health messengers, and increasing vaccination access in under-sourced neighborhoods – we also need to come together to address the impact that racism, historical disinvestment, and social marginalization have on COVID-19 outcomes," Ferrer said.
"While these conditions predate the pandemic, without deliberate collective actions to address the root causes of health inequities, we are unlikely to close the gaps we have documented for 2 long years," she added.
California has recorded more than 7 million coronavirus cases after its fastest accumulation of reported infections in the history of the pandemic, the Los Angeles Times reported.
The unprecedented count, recorded in California's databases late Monday, comes one week after the state tallied its 6 millionth coronavirus case.