Singapore High Court dismisses challenges to colonial-era sodomy law
Homosexuality punishable by up to two years in prison in city-state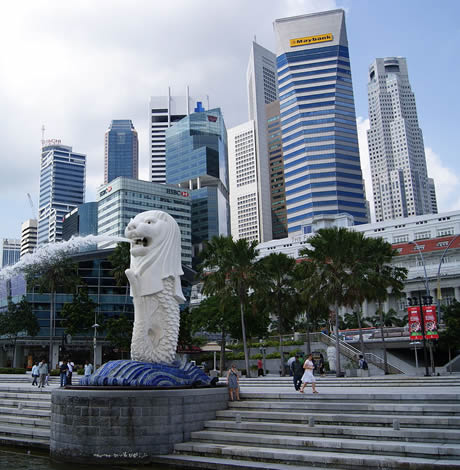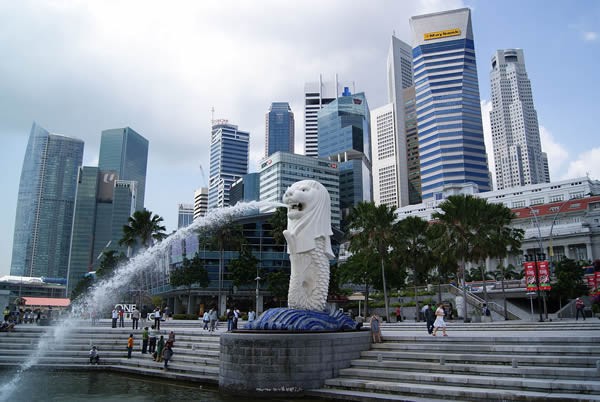 The Singapore High Court on Monday dismissed three cases that challenged the city-state's colonial-era law that criminalizes consensual same-sex sexual relations.
OutRight Action International in a press release notes Justice See Kee Oon ruled against three men — Johnson Ong Ming, Roy Tan Seng Kee and Bryan Choong — who challenged Section 377A of Singapore's Penal Code that dates back to when the country was a British colony.
Consensual same-sex sexual relations under Section 377A are punishable by up to two years in prison, although it is rarely applied.
"It is incredibly disappointing to see the High Court of Singapore uphold this colonial-era law," said OutRight Action International Executive Director Jessica Stern in a statement. "Even while lying dormant, such laws send a strong message — that gay and bisexual men are not only second-class citizens, but also criminals, purely for who they love. Today that message was amplified, legitimizing societal hate, discrimination, and exclusion of LGBTIQ people in Singapore."
Jean Chong, co-founder of Savoni, an organization for queer women in Singapore, told the Los Angeles Blade the ruling left them "deeply disappointed."
Singapore, which is in Southeast Asia, is among the dozens of countries in which consensual same-sex sexual relations remain criminalized.
The India Supreme Court in 2018 issued a landmark ruling that repealed the country's colonial-era sodomy law. Botswana's High Court last year decriminalized consensual same-sex sexual relations, but the African country's government later appealed the ruling.
Remy Choo, a lawyer who represented Choong in the Singapore case, in the OutRight Action International press release said "victory isn't ours today, but I'm confident that one day it will be."
Pennsylvania Governor bans conversion therapy using state funds
Pennsylvania is now the 27th state in the country to enact statewide protections against the practice of conversion therapy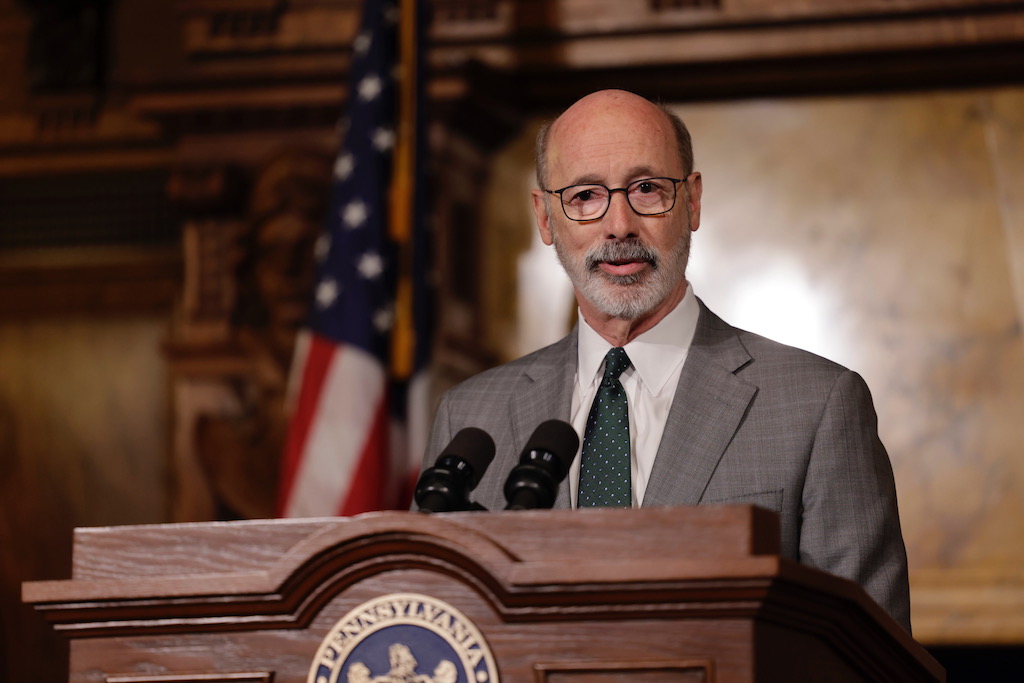 HARRISBURG – Pennsylvania Governor Tom Wolf, (D) signed an executive order Tuesday that banned use of state funds for conversion therapy and also directs state agencies to discourage conversion therapy. The order will also put measures in place to ensure state offices implement culturally appropriate care and services to LGBTQ constituents.
"Conversion therapy is a traumatic practice based on junk science that actively harms the people it supposedly seeks to treat," said Governor Wolf in a press statement. "This discriminatory practice is widely rejected by medical and scientific professionals and has been proven to lead to worse mental health outcomes for LGBTQIA+ youth subjected to it. This is about keeping our children safe from bullying and extreme practices that harm them."
Advocates from The Trevor Project attended Tuesday's signing of the executive order, commemorating it as a victory for LGBTQ young people in the state. On Wednesday, The Trevor Project will be hosting a town hall meeting in Philadelphia to discuss the impact of the executive order with community members.
"Taxpayers' dollars must never again be spent on the dangerous and discredited practice of conversion 'therapy' — which has been consistently associated with increased suicide risk and an estimated $9.23 billion economic burden in the U.S.," said Troy Stevenson, Senior Campaign Manager for Advocacy and Government Affairs of The Trevor Project.
"Thank you Gov. Wolf for your leadership and for taking bold action to protect and affirm LGBTQ young people across the Commonwealth. We urge the state legislature to pass comprehensive state-wide protections and for governors across the nation to follow the Keystone State's lead in ending this abusive practice."
After the signing the Governor also noted:
"The Trevor Project's Youth Mental Health Survey showed that rates of negative mental health outcomes among LGBTQIA+ youth are much lower in communities, schools and families that are accepting and supportive of LGBTQIA+ people. That's why I signed this executive order to protect Pennsylvanians from conversion therapy and the damage it does to our communities. Because all of our youth deserve to grow up in a commonwealth that accepts and respects them.
"I want LGBTQIA+ youth and individuals across Pennsylvania to know that I stand with you. I see you, I respect you and I support you. My administration will continue to support policies to keep children safe from bullying and harmful practices."
"We have worked tirelessly over the last year to collaboratively get this executive order drafted, through discussions with advocates, parents, and many stakeholders. With this action, the practice of conversion therapy has its days numbered in Pennsylvania​," said Rafael Alvarez Febo, executive director of the Pennsylvania Commission on LGBTQ Affairs. "Young people should never be punished for being who they are and that's what so–called conversion therapy does, while causing sometimes irreparable trauma to individuals." 
With the signing of this executive order, Pennsylvania is now the 27th state in the country to enact statewide protections against the practice of conversion therapy.
Florida's Duval County Public Schools censors LGBTQ visibility
Duval County Public Schools slammed for removing 'Safe Space' stickers by Equality Florida as schools across state return to classes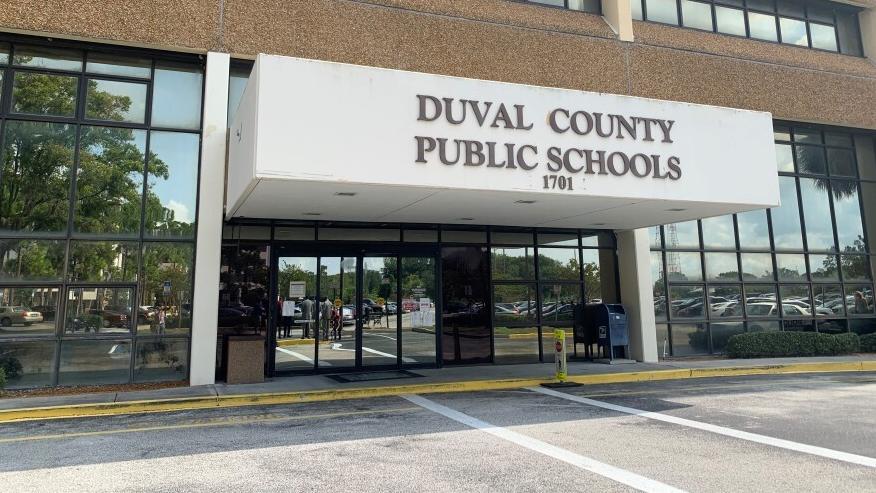 JACKSONVILLE – As Duval County Public School's K-12 students begin their first day of school Monday, they are returning to classrooms that have been stripped bare of visible support for LGBTQ students.
Last week, Duval County Public School's leadership held an emergency meeting with all of the school district's principals in which they were directed to remove all posters, wall decorations, and stickers that support and affirm LGBTQ students, the latest in a wave of what LGBTQ+ advocates say are censorship efforts in the wake of the Don't Say LGBTQ Law (HB 1557) taking effect across the state.
Equality Florida — a statewide civil rights organization focused on the LGBTQ community — published a statement criticizing Duval County Public Schools officials for putting out guidance to principals that advised the removal of the rainbow signage.
"The district's censorship of LGBTQ-inclusive classroom environments sends a dangerous message to young people," said Joe Saunders, Equality Florida Senior Political Director.
"In tearing down rainbow Safe Space stickers and tossing inclusive posters into the trash, Duval County Public Schools is telling students that there is something inherently wrong with LGBTQ people — and telegraphing to LGBTQ youth that they should remain hidden. Despite false assurances from Republican proponents of the Don't Say LGBTQ Law that its scope would be narrow and its impacts limited to grades K-3, we are witnessing sweeping effects of this intentionally-vague policy across the state, with broad censorship of LGBTQ people being applied to every grade level."
The Florida Times-Union newspaper reported Duval Schools officials say the removal is one facet of a district-wide rebrand of its existing "All In For Safe Schools" campaign that will better comply with the new Parental Rights in Education Act, which became law in July. Equality Florida calls the gesture "censorship."
The move from Duval County Public Schools comes as schools across the state grapple with implementing the Don't Say LGBTQ law. Already, the law has resulted in the banning of books and stigmatizing of families in counties across the state. Exactly what advocates say they warned about since the law's inception. This decision by Duval County Public Schools to censor LGBTQ inclusion across the district has angered the community.
It also comes as LGBTQ youth, the very students now seeing their identities scrubbed from Duval classrooms, continue facing higher risks of depression, anxiety, bullying, discrimination, and suicidality than their peers.
A recent study by the Trevor Project showed a staggering majority of LGBTQ youth sharing that recent policy battles like that over HB 1557 and the subsequent impacts have had a negative impact on their mental health.
"We are in the process of rebranding the 'All In for Safe Schools' program," district spokesman Tracy Pierce told the Times-Union. "The purpose of the rebranding is to send a clear message to all students that the support available through the program is open to them and not limited to any specific student population."
"School districts are charged with doing everything in their power to mitigate the harms of HB 1557 and ensure that every student is protected in school and every family is respected. Duval County Public Schools should reverse course and recommit to cultivating an environment that is inclusive of and celebrates all students," said Equality Florida's Saunders.
In another circumstance of Florida's newly minted 'Don't Say Gay' law's negative impact, last month a 12-min training video aimed at teaching middle and high school students how to prevent bullying and support their LGBTQ+ peers in Duval County Public Schools has been removed from student access.
Jacksonville Today journalist Claire Heddles reported at the time that besides the video, the district planned to dramatically reduce a LGBTQ+ support guide.
The video is now inaccessible and, in response to questions from Jacksonville Today, Duval Schools District spokesperson Tracy Pierce said, "The materials you referenced have been removed for legal review to ensure the content complies with recent state legislation."
CMS, HHS pledge 'prevent anti-Trans policies taking effect' in Florida
"Attempts to restrict, challenge, or falsely characterize this potentially lifesaving care as abuse is dangerous"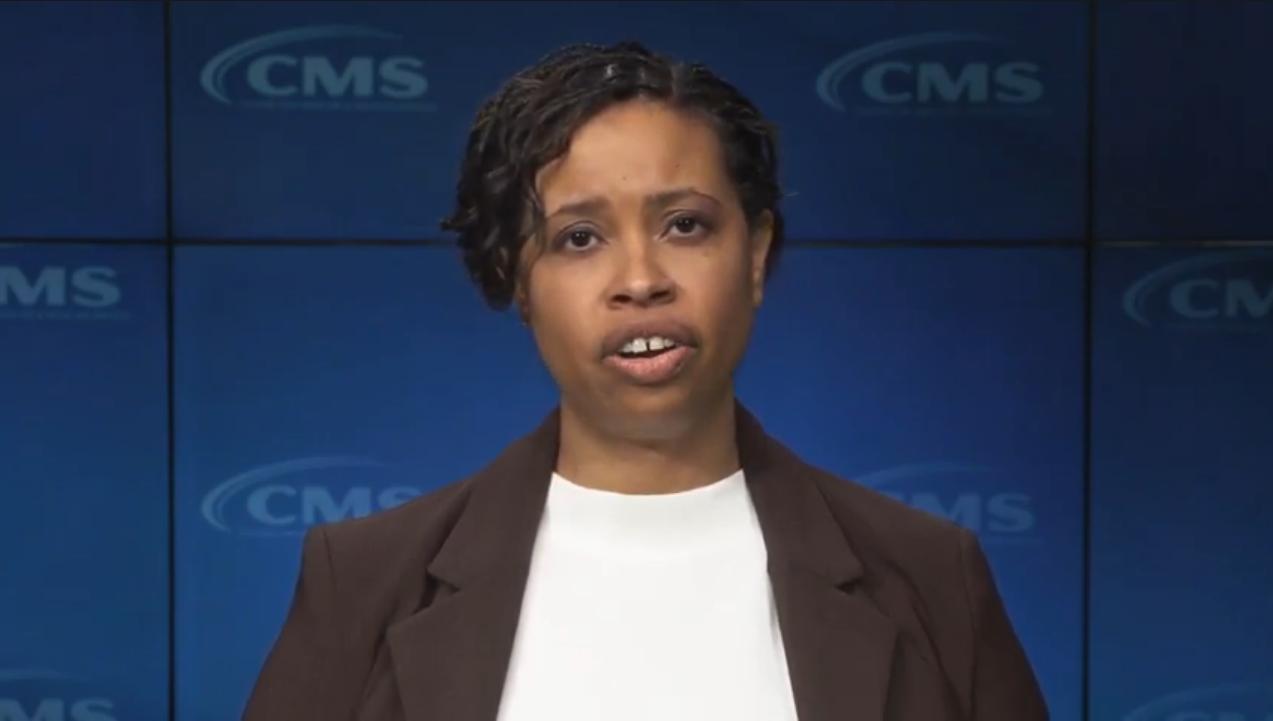 WASHINGTON – After Florida's Agency for Health Care Administration (AHCA) signaled its plans to stop Medicaid reimbursements for transgender related healthcare last week, U.S. federal health officials expressed concerns with the move in an exclusive statement to The Los Angeles Blade. 
The U.S. Centers for Medicare & Medicaid Services (CMS) and the U.S. Department of Health and Human Service's (HHS) Office of Civil Rights (OCR) pledged they would "continue to do everything within our authority to protect Medicaid beneficiaries' access to care and prevent discriminatory policies from taking effect."
Pursuant to AHCA's announcement of the new rules, coverage exemptions would be carved out of the state's Medicaid plans for health treatments like puberty blockers, hormone therapies, or surgical procedures for gender dysphoria.
Florida will join other conservative states that have moved in recent years to prohibit or restrict access to transgender healthcare, particularly for young people. In May, the Texas Supreme Court ruled the state could weaponize its Child Protective Services to investigate parents for child abuse for giving their transgender children medically approved health treatments.
In March, the HHS's OCR issued a Notice and Guidance on Gender Affirming Care, Civil Rights, and Patient Privacy, writing: "Attempts to restrict, challenge, or falsely characterize this potentially lifesaving care as abuse is dangerous. Such attempts block parents from making critical health care decisions for their children, create a chilling effect on health care providers who are necessary to provide care for these youth, and ultimately negatively impact the health and well-being of transgender and gender nonconforming youth.
In May, OCR announced Title IX's rules prohibiting discrimination on the basis of sex includes sexual orientation and gender identity, with HHS Secretary Xavier Becerra writing, ""Fear of discrimination can lead individuals to forgo care, which can have serious negative health consequences. It is the position of the Department of Health and Human Services that everyone – including LGBTQ people – should be able to access health care, free from discrimination or interference, period."
Shortly after the news in Florida broke on Thursday, the LGBTQ+ legal advocacy organization Lambda Legal told The Blade, "We are exploring all possible avenues for challenging this discriminatory rulemaking."
The American Academy of Pediatrics (AAP) and its Florida Chapter (FCAAP) also shared a statement with The Blade condemning the state's "interference with the physician-patient relationship and its prohibition of this vital care."