California COVID-19 ICU cases double overnight; WeHo cautions against scams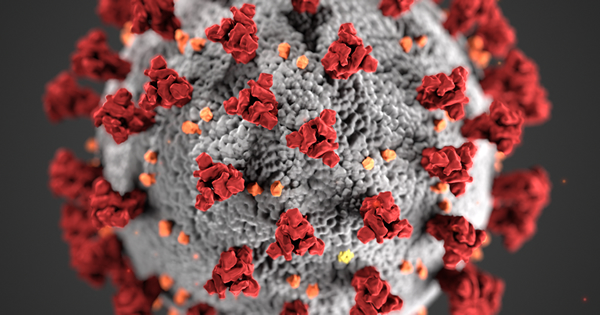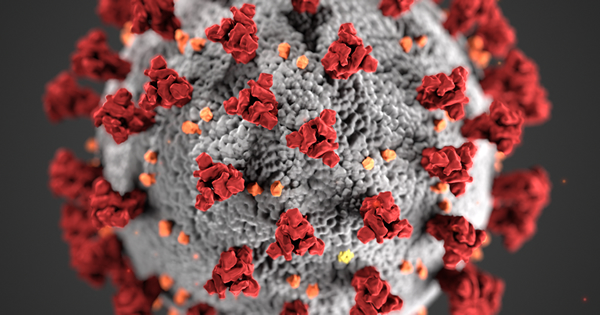 Public health officials across California report that the number of COVID-19 patients in intensive care units (ICU) doubled overnight. As of 2 pm. Saturday, the state now has 4,643 confirmed cases and 101 deaths, a spokesperson for the California Department of Public Health (CDPH) told the Los Angeles Blade Saturday afternoon, adding that approximately 89,600 tests had been conducted as of March 27.
California is bracing for a possible torrent of new infections. During his pier-side briefing Friday, Calif. Gov. Gavin Newsom noted that getting fast and accurate confirmation of cases is an issue: there still aren't enough tests available and tens of thousands of tests have still not been processed.
It is imperative to follow the testing protocols, says the CDPH spokesperson, to process and confirm cases. The results are usually available after 24 to 48 hours.
The problem is that time lag in notifying medical workers treating patients. A medical worker at the Cedars-Sinai Medical Center, who asked to not be identified, pointed to that gap from testing to notification as a critical issue.
"There's as much as ten times as many cases of coronavirus infection than is being reported," the worker told the Blade. "I think that the death count is very likely much higher, because the criteria for testing is so strict. So we don't really know the actual infection rate or mortality rate is currently."
The protocol is: two sealed specimens, a nasal swab and an oral swab, are delivered to a lab for testing. The samples are then treated with specialized chemicals and enzymes to isolate the COVID-19 virus. Then a series of tests are run in a specialized machine to determine if the COVID-19 genetic sequences are present. If the test results are positive, then the patient whose sample is run is diagnosed as having COVID-19.
On Saturday afternoon, the Los Angeles County Department of Public Health confirmed six new deaths and 344 new cases of COVID-19. According to a media release, the LACPDH has identified 1804 cases across all areas of LA County, including 32 deaths.
"Upon further investigation, three cases reported earlier were not LA County residents. As of today, 398 positive cases (22% of positive cases) have been hospitalized," the release stated.
"We are sad to announce six additional deaths from COVID-19 today," Barbara Ferrer, the Los Angeles County Public Health Director said in a statement. "More than ever, it is crucial that we practice social distancing, and if we are sick, even with mild illness, we make every effort to self-isolate from others for at least 7 days.
"Those who have been in close contact with a person who is positive for COVID-19 should self-quarantine for 14 days," she continued. "Please do your part to not infect others or become infected yourself by adhering to the public health directives and practicing social distancing whenever you do go outside. If we all commit ourselves to stay home, stay away from others when sick, and stay 6 feet apart when out, we will save lives."
Meanwhile, officials in the City of West Hollywood — which maintains a special Coronavirus information page — are cautioning residents to be aware of scammers and other criminals attempting to take advantage of the COVID-19 outbreak crisis.
Residents were advised that "there has been an increase in coronavirus (COVID-19) scams involving fraudulent and malicious websites, email schemes, and phishing emails containing suspicious links, as well as dishonest door-to-door asks for donations. Local law enforcement and public officials across the region are urging community members to exercise caution," according to a WeHo City press release issued Friday.
Currently, there are several malware sites that claim to be coronavirus tracking and mapping sites that are in fact malicious. Cybersecurity experts advise website users to hover over links before clicking in order to verify the uniform resource locator (URL) before moving forward. Online hackers may also send emails from fraudulent accounts impersonating official websites and doctors or offering medical supplies and services.
The following is a list of safety tips:
Avoid online advertising offers related to COVID-19;

Decline door-to-door solicitations claiming COVID-19 fundraising;

Do not click on emails and attachments that you do not recognize;

Visit trusted websites for COVID-19 related information or donate to organizations to trust and seek out.
Everyone should remain vigilant and take these steps to avoid being victimized by malicious scammers trying to profit from the COVID-19 crisis. If you believe you have been scammed, contact your bank immediately and report the information to local law enforcement. The West Hollywood Sheriff's Station may be reached at (310) 855-8850.
For up-to-date information please visit:
The California Department of Public Health
Los Angeles County Department of Public Health
Centers for Disease Control and Prevention (CDC)
Newsom announces end of the COVID-19 State of Emergency
California's pandemic response efforts have saved tens of thousands of lives, kept people out of the hospital and protected the economy
SACRAMENTO – Today, Governor Gavin Newsom announced that the COVID-19 State of Emergency will end on February 28, 2023, charting the path to phasing out one of the most effective and necessary tools that California has used to combat COVID-19.
This timeline gives the health care system needed flexibility to handle any potential surge that may occur after the holidays in January and February, in addition to providing state and local partners the time needed to prepare for this phaseout and set themselves up for success afterwards.
With hospitalizations and deaths dramatically reduced due to the state's vaccination and public health efforts, California has the tools needed to continue fighting COVID-19 when the State of Emergency terminates at the end of February, including vaccines and boosters, testing, treatments and other mitigation measures like masking and indoor ventilation.
As the State of Emergency is phased out, the SMARTER Plan continues to guide California's strategy to best protect people from COVID-19.
"Throughout the pandemic, we've been guided by the science and data – moving quickly and strategically to save lives. The State of Emergency was an effective and necessary tool that we utilized to protect our state, and we wouldn't have gotten to this point without it," said Newsom. "With the operational preparedness that we've built up and the measures that we'll continue to employ moving forward, California is ready to phase out this tool."
 
To maintain California's COVID-19 laboratory testing and therapeutics treatment capacity, the Newsom Administration will be seeking two statutory changes immediately upon the Legislature's return: 1) The continued ability of nurses to dispense COVID-19 therapeutics; and 2) The continued ability of laboratory workers to solely process COVID-19 tests.
"California's response to the COVID-19 pandemic has prepared us for whatever comes next. As we move into this next phase, the infrastructure and processes we've invested in and built up will provide us the tools to manage any ups and downs in the future," said Secretary of the California Health & Human Services Agency, Dr. Mark Ghaly. "While the threat of this virus is still real, our preparedness and collective work have helped turn this once crisis emergency into a manageable situation."
 
Throughout the pandemic, Governor Newsom, the Legislature and state agencies have been guided by the science and data to best protect Californians and save lives – with a focus on those facing the greatest social and health inequities – remaining nimble to adapt mitigation efforts along the way as we learned more about COVID-19. The state's efforts to support Californians resulted in:
Administration of 81 million vaccinations, distribution of a billion units of PPE throughout the state and processing of 186 million tests.
Allocation of billions of dollars to support hospitals, community organizations, frontline workers, schools and more throughout the pandemic.
The nation's largest stimulus programs to support people hardest hit by the pandemic – $18.5 billion for direct payments to Californians, $8 billion for rent relief, $10 billion for small business grants and tax relief, $2.8 billion to help with overdue utility bills, and more.
California's pandemic response efforts have saved tens of thousands of lives, kept people out of the hospital and protected the economy:
California's death rate is the lowest amongst large states. If California had Texas' death rate, 27,000 more people would have died here. If California had Florida's rate, that figure jumps to approximately 56,000 more deaths.
In only the first ten months of vaccines being available, a study showed that California's efforts saved 20,000 lives, kept 73,000 people out of the hospital and prevented 1.5 million infections.  
California's actions during the pandemic protected the economy and the state continues to lead the nation in creating jobs and new business starts:

"'Lockdown' states like California did better economically than 'looser' states like Florida, new COVID data shows," with California's economy having contracted less than such states – economic output shrank 3.5% on average for the U.S., compared with 2.8% for California.
Since February 2021, California has created 1,628,300 new jobs – over 16% of the nation's jobs, by far more than any other state. By comparison, Texas created 1,133,200 jobs (11.3% of the nation's) and Florida created 787,600 jobs (7.9% of the nation's) in that same timeframe.
Since the beginning of 2019, data from the Bureau of Labor Statistics shows that over 569,000 businesses started in California, by far more than any other state.