April 2, 2020 at 6:07 pm PDT | by C Chela Demuir
Virtual Trans Visibility March planned for Oct. 3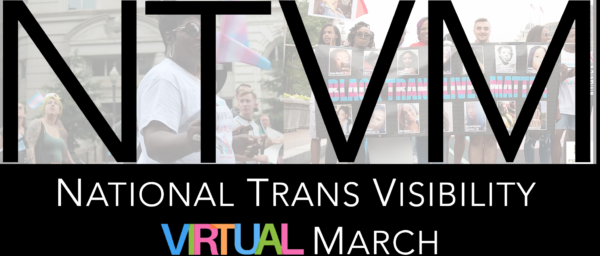 This month the LGBTQ community and the world at large were shocked by the news that reverberated across the country regarding the grievous murder of Monika Diamond. A young, black transgender activist, this thirty-four-year-old businesswoman who was co-owner of an event promotion company was active in the Charlotte, North Carolina community as the Co-CEO of the International Mother of the Year Pageantry System that honors LGBTQ mothers. It is just another sad example of how the transgender community and particularly those of color are disproportionately victims of violence in 2020. As reported by the Human Rights Campaign, Diamond is the fourth transgender or gender-nonconforming person killed in the United States in 2020.
As founder and now President/Executive Director of the Los Angeles-based organization The Unique Woman's Coalition, I have worked tirelessly for many years on behalf of the LGBTQ community. The organization has effectively addressed the urgent calls for support specifically from the black trans community for over two decades. Yet, despite the widening appearance in popular culture of characters that are transgender, non-binary, and gender non-conforming, many live a life of fear. Others with a transgender identity report being harassed and thus inevitably simply avoid those they do not know and only go where they have strong odds of remaining safe. This is no way to live!
A survey by the National Center for Transgender Equality provided these sobering transgender statistics:
Respondents were nearly four times more likely to have a household of $10,000 a year living in extreme poverty compared to the general population
41% of respondents reported attempting suicide compared to 1.4% of the general population
63% of respondents experienced serious acts of discrimination including bullying, harassment, and physical assault among others
30% experienced homeless sometime in their lives
The unemployment rate of respondents was three times higher than the general population.
So what are we to do? It starts with getting politically involved and fighting for our rights. The fight begins within the community and extends outside the community. We must fight at the ballot box by starting with making our lawmakers accountable so as to eliminate the anti-trans stigma, open opportunities across society, and reduce risk factors to violence. Simply put, we must take responsibility in reforming our communities to allow the transgender community to flourish.
A pivotal moment in our community took place in September 2019 with the National Trans Visibility March held in Washington, D.C. This historic march and rally brought people from around the world to call for federal recognition of transgender rights in the United States. As the newly announced Strategic Director of the Trans Visibility March I ask you for your support of our 2020 march which will be a virtual one. Details and updates can be found at www.nationaltransmarch.com.
We must take action now! Each one of us can make a difference.
C. Chela Demuir, MAC, is President and Executive Director of Unique Woman's Coalition and National Vice President of FLUX.
NTVM from National Trans Visibility March on Vimeo.