White House: ICE to consider release of vulnerable detainees on 'case-by-case' basis
Activists concerned about coronavirus inside detention centers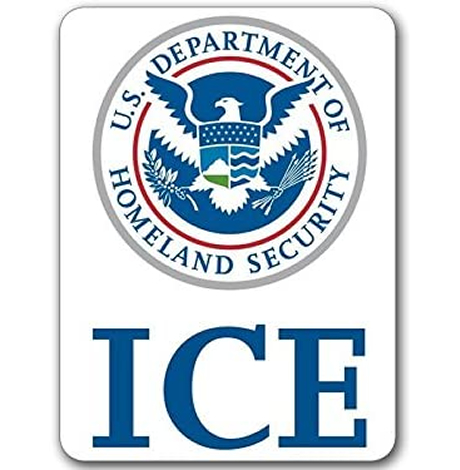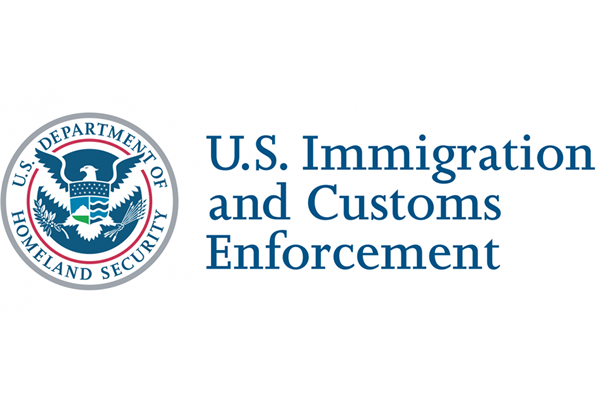 Acting Secretary of Homeland Security Chad Wolf on Wednesday did not specifically say whether U.S. Immigration and Customs Enforcement would consider releasing detainees who are at heightened risk for the coronavirus.
"In some cases, we do need to do that for the health and safety and wellbeing of those detainees but again that's a case-by-case basis," he said in response to a reporter's question during the White House Coronavirus Task Force's daily press briefing at the White House. "We're not going to make any blanket statement that we're going to release individuals or whole groups at a time."
ICE continues to face calls to release detainees with HIV and others with compromised immune systems as the coronavirus spreads rapidly throughout the country. ICE, which falls under the Department of Homeland Security, maintains it is taking the necessary precautions to protect those who are in its custody.
Visitation at all ICE detention centers has been suspended. Lawyers, lawmakers and/or members of their staff who visit an ICE detention center are now required to wear disposable gloves, marks and eye protection.
"The health, welfare and safety of U.S. Immigration and Customs Enforcement (ICE) detainees is one of the agency's highest priorities," reads ICE's website. "Since the onset of reports of Coronavirus Disease 2019 (COVID-19), ICE epidemiologists have been tracking the outbreak, regularly updating infection prevention and control protocols, and issuing guidance to ICE Health Service Corps (IHSC) staff for the screening and management of potential exposure among detainees."
"ICE continues to incorporate CDC's COVID-19 guidance, which is built upon the already established infectious disease monitoring and management protocols currently in use by the agency," it adds. "In addition, ICE is actively working with state and local health partners to determine if any detainee requires additional testing or monitoring to combat the spread of the virus."
Wolf on Wednesday reiterated this point.
"In the case of COVID we're looking at vulnerable populations and again ICE is doing that in conjunction with CDC and other medical professionals," he said.
ICE on its website notes two detainees at the Bergen County Jail in Hackensack, N.J., two detainees at the Hudson County Jail in Kearny, N.J., one detainee at the Essex County Correctional Facility in Newark, N.J., and one detainee at La Palma Correctional Facility in Eloy, Ariz., have tested positive for the coronavirus. There are also five confirmed cases among ICE personnel who work at detention centers in New Jersey, Colorado and Texas.
Trans Queer Pueblo, a Phoenix-based group that advocates on behalf of undocumented LGBTQ immigrants, says ICE on March 23 released five LGBTQ asylum seekers who had been detained at La Palma Correctional Facility and at the Eloy Detention Center, which is also in Eloy, Ariz. Yariel Valdés González, a Los Angeles and Washington Blade contributor from Cuba, was released from ICE custody on March 4, nearly a year after he asked for asylum in the U.S.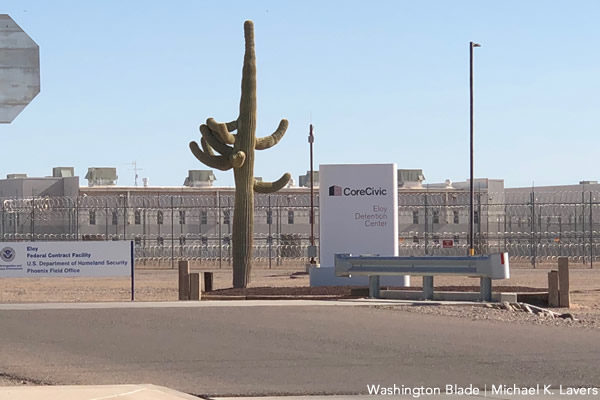 Two federal judges in recent days have ordered the release of more than 20 detainees with underlying medical conditions who are in ICE custody in New Jersey and Pennsylvania. A federal judge in Seattle on March 19 ruled against the American Civil Liberties Union, the ACLU of Washington and the Northwest Immigrants Rights Project who demanded ICE release detainees at the Tacoma Northwest Detention Center in Tacoma, Wash., who are "at high risk for serious illness or death in the event of COVID-19 infection."
Immigration Equality, the Trans [email protected] Coalition and other immigrant advocacy groups last week demanded ICE release of LGBTQ detainees at the Winn Correctional Center in Louisiana.
The organizations in their letter to Wolf, Acting ICE Director Matthew Albence and other officials said the privately-run detention center's staff have not taken the necessary precautions to prevent the spread of the coronavirus. The letter also describes "widespread abuse and mistreatment of LGBTQI/HIV+ individuals" that includes inconsistent access to antiretroviral drugs and anti-LGBTQ harassment from staff.
DeSantis targets Orlando non-profit over holiday drag show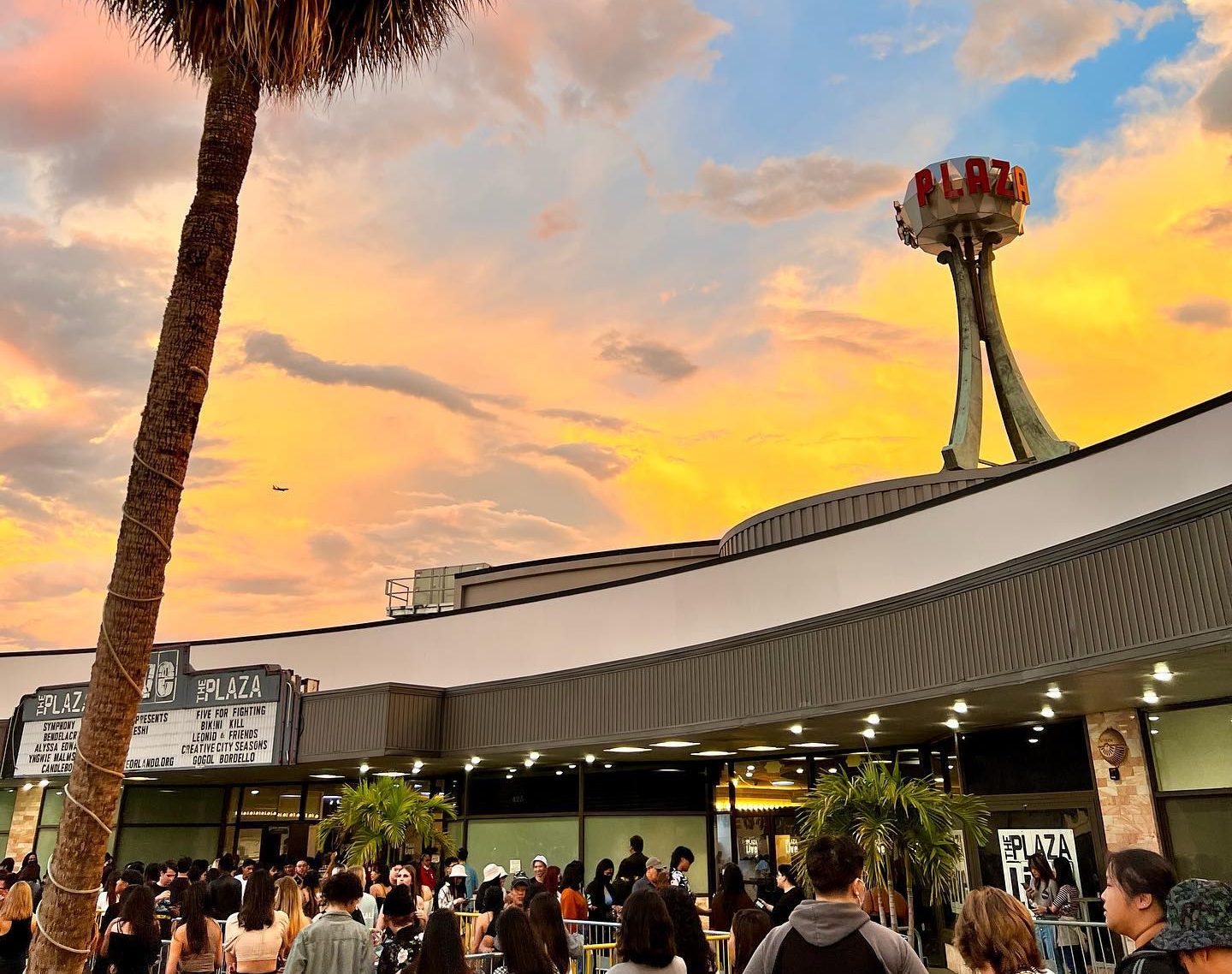 ORLANDO – Florida's Republican Governor Ron DeSantis escalated his war on the state's LGBTQ+ community ordering a state agency to launch a complaint against a Orlando non-profit over a drag holiday event it hosted in which children under age 18 were allowed to attend.
The state's Division of Alcoholic Beverages and Tobacco under the Department of Business and Professional Regulation filed the complaint on Friday against the Orlando Philharmonic Plaza Foundation alleging the foundation violated Florida law in allowing for a person to "commit lewd or lascivious exhibition" in the presence of an individual who is less than 16 years old. 
"A Drag Queen Christmas" was hosted by the foundation on Dec. 28 and during the performance sold alcoholic drinks at its Plaza Live venue. In the complaint, the agency states that the foundation used "Christmas-themed promotional materials" that did not give advance notice of the "sexually explicit nature" of the show's contents.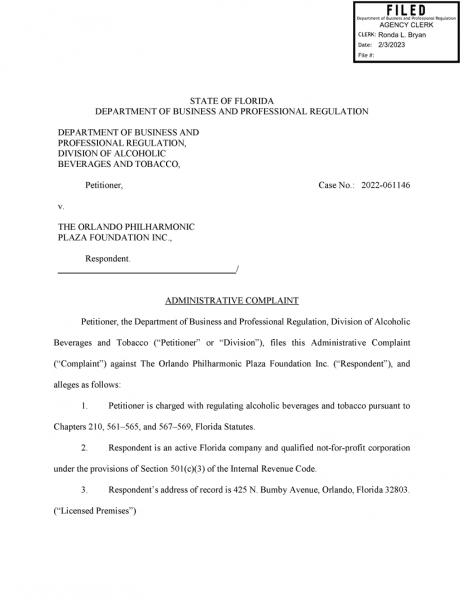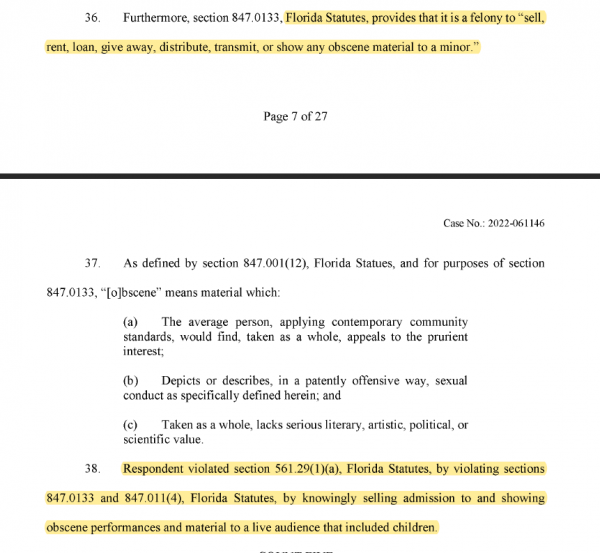 The complaint also states that the division sent the foundation a letter ahead of the show saying "sexually explicit drag show performances constitute public nuisances, lewd activity, and disorderly conduct when minors are in attendance" and the foundation's license could be subject to penalties if it did not ensure minors could not attend the event.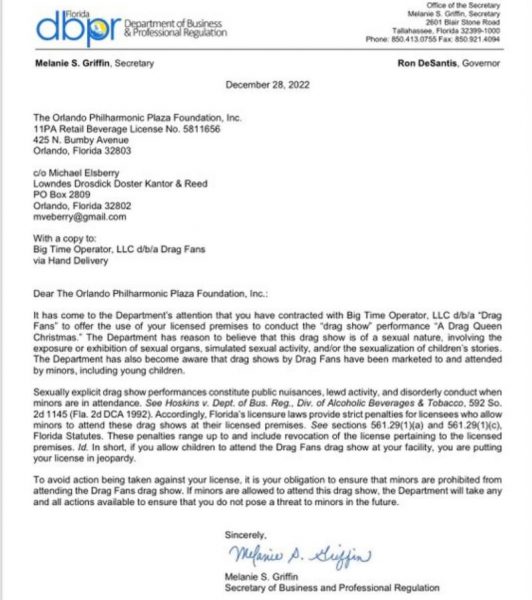 In its capacity as a regulator of alcohol, the division attempting to revoke the foundation's liquor license for six alleged counts of violating Florida statutes. 
When asked about the move by the DeSantis administration targeting the non-profit, Bryan D. Griffin, the spokesman for DeSantis said "Governor DeSantis stands to protect the innocence of children, and the governor always follows through when he says he will do something."
Orlando Weekly writer Matthew Moyer noted that The Plaza Live — besides serving as the performing home base of the Orlando Philharmonic — hosts a robust slate of touring bands, comedians, YouTubers and, yes, drag performers.
State Rep. Anna Eskamani released a statement to Orlando Weekly late Friday afternoon, condemning the state's actions in no uncertain terms. "Governor Ron DeSantis' culture wars are destroying people's jobs and livelihoods. The very notion of shutting down a small business over a drag show is insane and extreme," said Eskamani. "In the United States we do not allow the government to determine what we can read, see or hear or who we can gather with. Targeting drag performances limits everyone's freedom of speech and is all a part of the Governor's sick anti-LGBTQ+ agenda."
This is about dehumanizing LGBTQ people and targeting them for retribution by the state by portraying LGBTQ people as abberant and deviant. It's absolutely disgusting and should not be tolerated.

— Alejandra Caraballo (@Esqueer_) February 3, 2023
DeSantis previously filed a complaint against a popular restaurant and pub in the Miami's Wynwood neighborhood in July, alleging that it violated a public decency law in allowing children to attend a drag show.
The R house, is a unique casual fine dining establishment and lounge with an integrated gallery right in the heart of the vibrant Miami-Wynwood arts district named for Rocco Carulli, the executive chef as well as creator of the restaurant. The R House identifies itself on its Facebook page as "the proud home of South Florida's most popular weekend drag brunches! Make some time to check us out and experience R House."
The complaint was filed by the Department of Business and Professional Regulation on asking that the R House restaurant is a declared a public nuisance and has its liquor license revoked. 
According to the South Florida Sun Sentinel, the complaint was issued after a video of a recent performance at the bar's drag brunch went viral. A topless drag queen wearing lingerie stuffed with money can be seen in the video attempting to dance with a young girl, who the DPBR estimates is "between three and five years old." Twitter account "Libs of Tik Tok" originally found the footage on Tik Tok, posted by a user who wrote, "Children belong at drag shows!!!! Children deserve to see fun & expression & freedom."
The department cited multiple incidents of inappropriate drag performances with kids in the audience, including one in which a child "between the ages of ten and twelve" was "seen recoiling and turning away in her seat as a Brunch performer climbed on the back of the child's bench, squatted, and gyrated a couple of feet above the child's head."