BREAKING: FDA eases ban on gay blood donations amid coronavirus crisis
Deferral period changed from 12 months to 3 months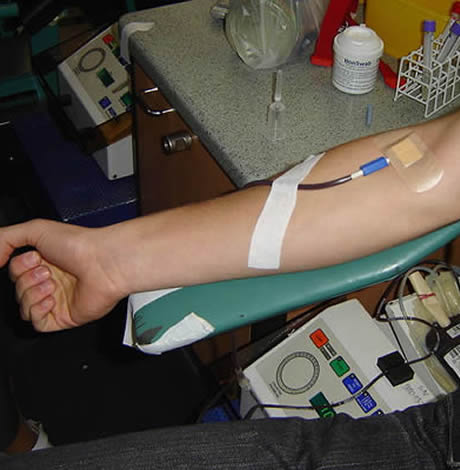 Faced with tremendous pressure during the coronavirus crisis to lift its policy barring gay men from donating blood, the Food & Drug Administration announced on Thursday it has eased the restrictions.
While the previous policy, established in 2015, barred men who have had sex with men in the 12 months from making a donation, the new policy shortens the deferral period, requiring abstinence for only three months.
The FDA indicated it would make a change in a notice to stakeholders on Thursday, saying the decision was based on "evaluation of the totality of the scientific evidence available."
"To help address this critical need and increase the number of donations, the FDA is announcing today that based on recently completed studies and epidemiologic data, we have concluded that the current policies regarding the eligibility of certain donors can be modified without compromising the safety of the blood supply," the notice says.
In addition changing the recommended deferral period for men who have had sex with men from 12 months to 3 months, the FDA informs stakeholders of other changes.
Among them are easing ban on donations for women who have had sex with men who, in turn, previously have had sex with a man. For these women, the deferral period has similarly been changed from 12 months to 3 months.
Further, the new policy eases the 12 month deferral for individuals with recent tattoos and piercings to three months, and eases from an indefinite ban to a three month ban donations from people who have a past history of sex in exchange for money, or injection drug use.
Other changes are implemented easing policy related to blood donors who have travelled to malaria-endemic areas, such as countries in Africa, or to European countries where the donor faced potential risk of transmission of Creutzfeldt-Jakob Disease or Variant Creutzfeldt-Jakob Disease.
The FDA issued the notice to stakeholders at the same time it published on its website a 17-page official memo outlining the changes, declaring they were made to address the shortage in the blood supply amid the COVID-19 crisis and therefore would not wait for a public comment period.
"As a result of this public health emergency, there is a significant shortage in the supply of blood in the United States, which early implementation of the recommendations in this guidance may help to address (even though the recommendations in this guidance are broadly applicable beyond the COVID-19 public health emergency)," the memo says.
The three month deferral period is consistent with recommendations from the American Red Cross, which before the coronavirus had called on the FDA to shorten the deferral period.
In 1983, the FDA implemented a lifetime ban on blood donations from gay and bisexual men amid fears in the early days of the HIV/AIDS epidemic. During the Obama administration in 2015, that policy was eased to a ban on donations from men who've had sex with men in the past year — but restrictions nonetheless remained in place.
The deferral policy in place had angered LGBTQ advocates for some time, but indignation became piqued during the blood supply during the coronavirus as U.S. Surgeon General Jerome Adams made an urgent plea for donations.
Prior to the FDA's change, the LGBTQ media watchdog GLAAD was engaged in a weeks long campaign calling on the agency to lift the gay blood ban. A petition launched by GLAAD as of Thursday had more than 20,000 signatures.
Sarah Kate Ellis, CEO of GLAAD, said in a statement the FDA changes are good progress and worth celebrating, but more needs to change.
"This is a victory for all of us who raised our collective voices against the discriminatory ban on gay and bisexual men donating blood," Ellis said. "The FDA's decision to lower the deferral period on men who have sex with men from 12 months to 3 months is a step towards being more in line with science, but remains imperfect. We will keep fighting until the deferral period is lifted and gay and bi men, and all LGBTQ people, are treated equal to others."
In recent weeks, numerous members of Congress had called on FDA to change the policy in several letters to the agency. Among them were Sen. Tammy Baldwin (D-Wis.), who led 17 senators in renewing the call for an end to the policy. Reps. Carolyn Maloney (D-N.Y.) and Alexandria Ocasio-Cortez (D-N.Y.) also signed a joint letter to the FDA this week.
In a conference call with reporters Thursday hosted by the Human Rights Campaign, Baldwin said the change is "progress," but not enough.
"We know that the blanket deferrals are not based in science and are not based on the best expertise on these topics," Baldwin said. "And so we've got to push further into important step to addressing an immediate dire blood supply shortage."
But victory has a thousand fathers. Just about an hour before FDA announced the change, a White House official said the Blade via email, "The White House has been working with FDA to study the issue." The White House has previously not responded to requests to comment on gay blood ban.
Also in the morning just before the FDA announced the change, the Human Rights Campaign publicized an April 2 letter from HRC President Alphonso David to the FDA calling for new policy "based on science" for gay blood donations. (The letter stops short of outright calling for an end to the ban.)
"While deferral is necessary for some donors, the current 12 month deferral period is not in line with evidence-based science," the letter says. "To ensure the blood supply is the safest it can possibly be, risk should be evaluated based on the individual risk behaviors of every donor, rather than on community-wide prevalence."
Having had receptive anal sex without a condom is an example of a factor that would "present an unacceptable degree of risk" for blood donations, the Human Rights Campaign letter says.
Shortly after the FDA announced its policy change, David in the conference call with reporters was more fiery and said easing a broadly encompassing deferral period for blood donations from gay men is inadequate.
"A gay man or a bisexual man who has sex with another man within three months of the date of donation — despite using condoms, despite taking HIV prevention medication like PrEP — they cannot donate blood," David said. "This difference is unfair, and it's based on bias deferral should be based on information that is within the personal knowledge, and control of the prospective donor."
CDC: 85% of gay & lesbian adults in U.S. are vaccinated against COVID
Data on COVID-19 vaccination among LGBTQ persons limited because of the lack of routine SOGI data collection at the national & state levels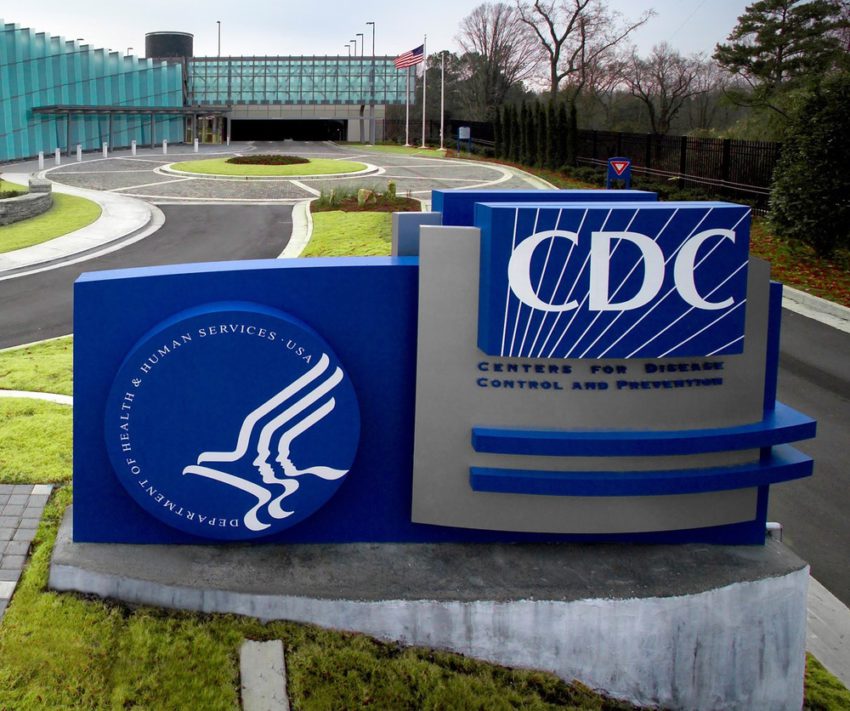 ATLANTA – A new study report released Friday by the Centers for Disease Control and Prevention, (CDC), found that found 85.4% of gay and lesbian Americans above age 18 had received at least one vaccine dose as of October 2021.
The study, conducted from August 29 until October 30, 2021, also found that by comparison, only 76.3% of heterosexuals reported receiving at least an initial dose by the same date.
The report noted that Lesbian, gay, bisexual, and transgender (LGBT) populations have higher prevalence of health conditions associated with severe COVID-19 illness compared with non-LGBT populations.
The potential for low vaccine confidence and coverage among LGBT populations is of concern because these persons historically experience challenges accessing, trusting, and receiving health care services
Data on COVID-19 vaccination among LGBT persons are limited, in part because of the lack of routine data collection on sexual orientation and gender identity at the national and state levels.
In March of 2021, the Blade reported the coronavirus (COVID-19) pandemic has revealed deep-seated inequities in health care for communities of color and amplifies social and economic factors that have contributed to those communities being hit hardest, and Mega-vaccination centers set up by California health officials and the Federal Emergency Management Agency have been addressing and tracking the issue- the LGBTQ communities are still not being tracked.
This lack of data collection has frustrated and angered California State Senator Scott Wiener who authored a bill last year that passed through the legislature and signed by Governor Gavin Newsom last Fall that mandates gathering sexual orientation and gender identity data related to the COVID testing in California.
"We're one year into the pandemic, and LGBTQ people continue to be erased in our public health response to COVID-19 — similar to our invisibility throughout history. No government is successfully tracking COVID-19 cases in the LGBTQ community, despite a law I wrote mandating that California do so," Weiner told the Blade. "And, we now know that LGBTQ people are more vulnerable to COVID-19. We've also just learned that vaccination demographic data doesn't include LGBTQ data. It simply shocking that in 2021, progressive health agencies continue to forget about our community," he added.
The CDC also noted that gay and lesbian adults were more likely to be concerned about COVID-19 and to believe in the safety and efficacy of vaccines.
"We know that the prevalence of certain health conditions associated with severe COVID-19 illness, such as cancer, smoking, and obesity, are higher in LGBT populations, and access to health care continues to be an issue for some people in the LGBT community," Dr. A.D. McNaghten, a member of the CDC's COVID-19 Emergency Response Team and corresponding author of the study, told ABC News. "We wanted to see if vaccination coverage among LGBT persons was the same as non-LGBT persons."
The CDC data recorded that bisexual and transgender adults had similar vaccination rates to heterosexual adults with 72.6% of bisexual adults fully vaccinated by the end of October, as were 71.4% of transgender adults. The numbers however for Black and Hispanic lesbian women had lower rates of vaccination at 57.9% and 72.6%, respectively, compared to Black and Hispanic heterosexual women at 75.6% and 80.5%, respectively.
Higher percentages of gay or lesbian adults and bisexual adults reported that they thought COVID-19 vaccine was very or somewhat important to protect oneself (90.8% and 86.8%, respectively) compared with heterosexual adults (80.4%), and higher percentages of adults who identified as transgender or nonbinary reported they thought COVID-19 vaccine was very or somewhat important to protect oneself (83.2%) compared with those who did not identify as transgender or nonbinary (80.7%).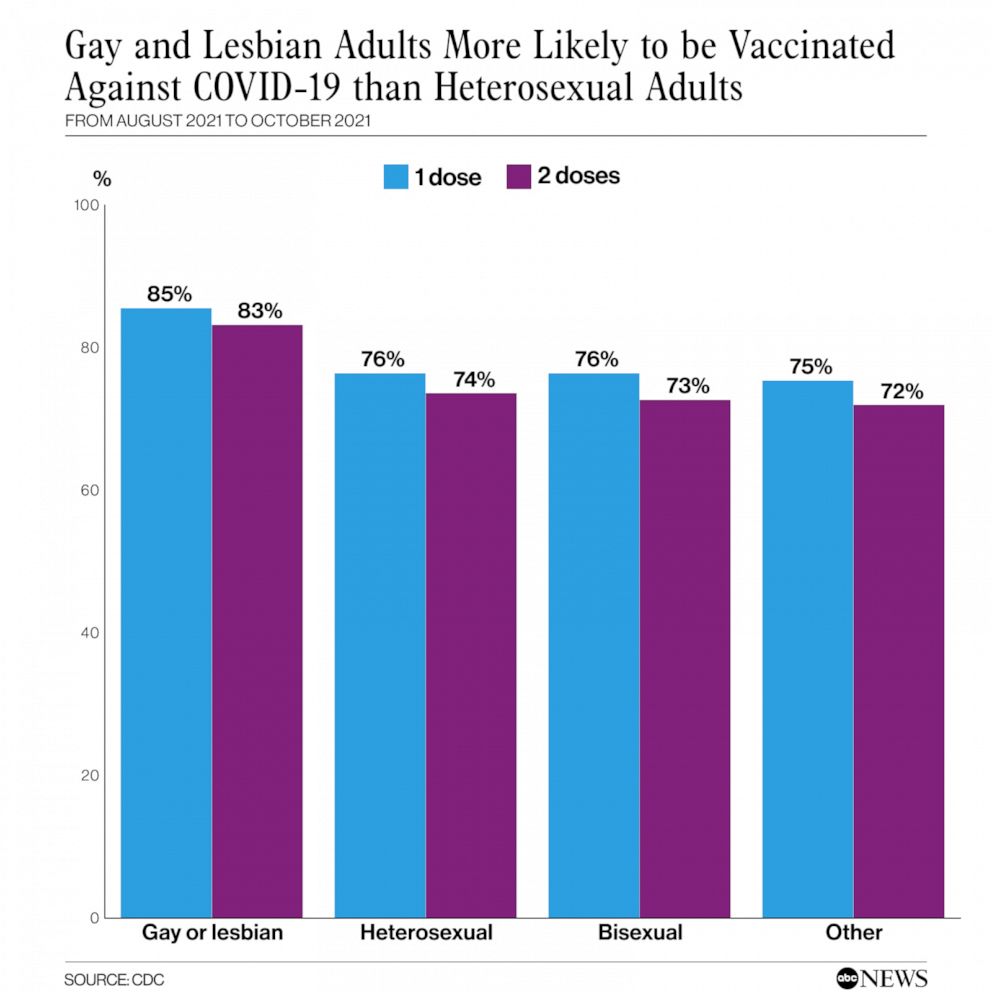 White House orders distribution of 400 million free N95 masks
Dr. Tom Inglesby, the administration's Covid testing coordinator; "We know that these masks provide better protection than cloth masks"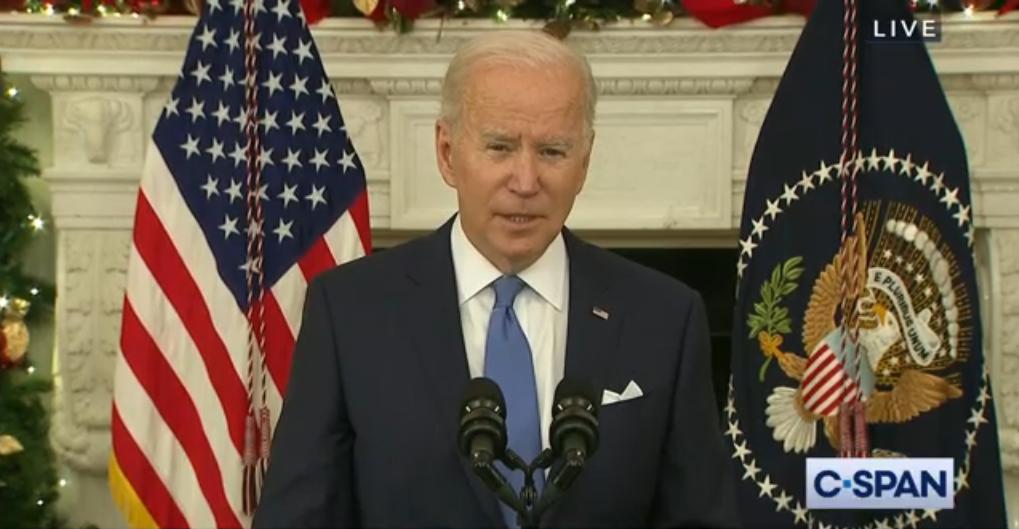 WASHINGTON – As the latest surge of the highly contagious and easily transmissible Omicron variant of the coronavirus continues to cause a rise in hospitalizations, especially among unvaccinated adults and children, the White House announced Wednesday it is making 400 million N95 masks available for free at thousands of locations across the nation.
The plan an admkistartion official said, is to start shipping the nonsurgical masks to pharmacies and community health centers to distribute this week, which will come from the Strategic National Stockpile.
In an interview with NBC News, Dr. Tom Inglesby, the administration's Covid testing coordinator, said, "We know that these masks provide better protection than cloth masks."
The N95 masks will be made available to everybody, and recipients will not be prioritized based on vulnerability to Covid, income or other criteria. Inglesby said the administration was "confident that people who want to access them will be able to access them," but it was not immediately clear how many masks a person could receive at one time.
On January 13, President Joe Biden had announced a plan to have the government distribute 1 billion rapid, at-home COVID-19 tests free to Americans, along with the N95 masks, as the administration works to fight the spiraling upward spike in coronavirus cases.
The White House website to order free at-home Covid tests went live Tuesday. The website says: "Every home in the U.S. is eligible to order 4 free at-home COVID-19 tests. The tests are completely free. Orders will usually ship in 7-12 days."
A White House official said Wednesday that the distribution of 400 million masks would be the largest deployment of personal protective equipment in U.S. history.
Inglesby told NBC News that the administration was "absolutely preparing for the possibility of additional variants in the future" and that people could expect the government to make N95 masks "more and more available."
Biden announces free masks, tests to fight omicron:
COVID-19 Cases increase by nearly 10 times in one month
While hospitalizations continue to climb, Public Health data shows that many positive cases are admitted for reasons other than COVID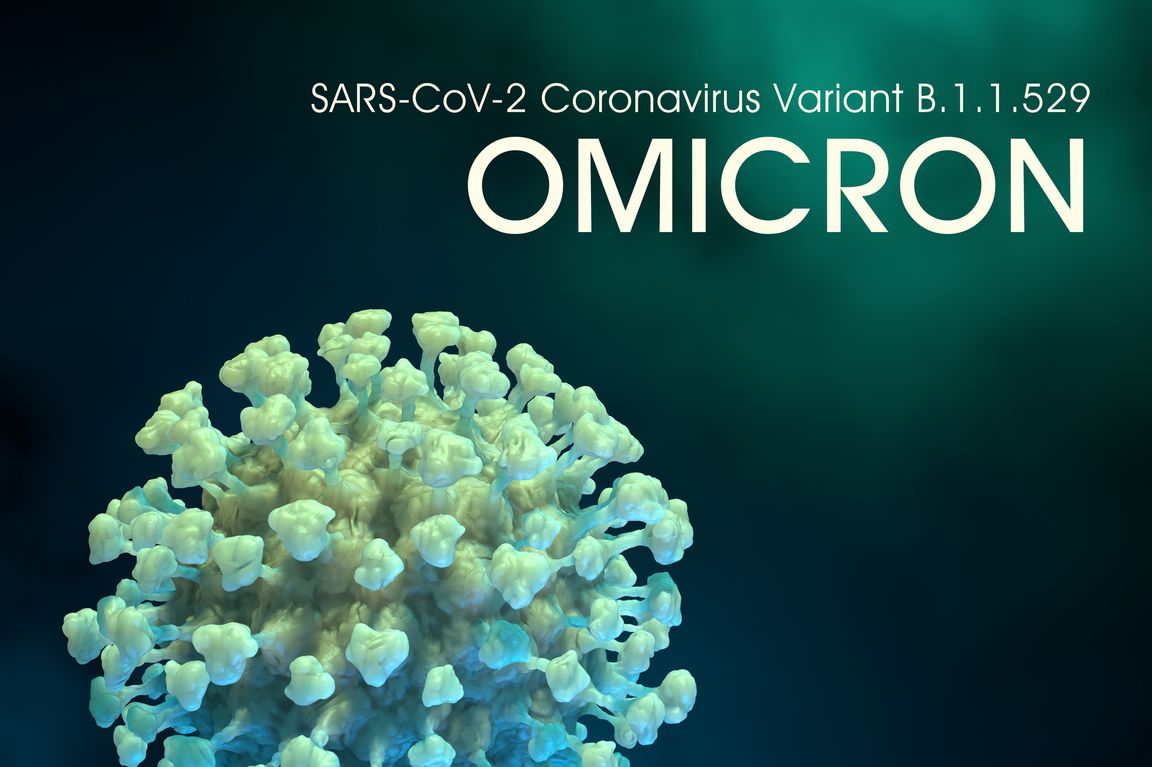 LOS ANGELES – A total of 31,576 new COVID-19 cases were documented on Monday — up ten times the number of cases reported on Dec. 17, 2021, when there were 3,360 new cases recorded the Los Angeles County Department of Public Health reported Monday.
There are 4,564 people with COVID-19 currently hospitalized, nearly 6 times the number from one month ago when 772 people were hospitalized. The daily positivity rate is 16.5%, more than 8 times the 2% daily positivity rate on December 17th.
Just one week ago, the county surpassed 2 million total COVID-19 cases, with the figure reaching 2,289,045 cases as of Monday.
"On this national holiday where we celebrate the life and legacy of Dr. Martin Luther King, we remember his deep commitment to health equity. As Reverend King memorably said, 'Of all the forms of inequality, injustice in health is the most shocking and the most inhuman because it often results in physical death,' " said Dr. Barbara Ferrer, Director of Public Health.
"Tragically, we have seen this play out in real life and very clearly over the past two years with the disparate impacts of the COVID-19 pandemic on people of color. From the onset of the pandemic, communities of color have experienced the greatest devastation from COVID-19 in Los Angeles County and throughout the nation," she added.
"The good news is that while hospitalizations continue to climb, Public Health data shows that many positive cases are admitted for reasons other than COVID but, are identified with COVID when tested for COVID upon hospital admission," the health department said in a statement released last week.
As of Friday, more than 80% of all adult ICU beds in the county were occupied.
There are also 27 new deaths due to COVID-19 in Los Angeles County and 31,576 new positive cases.
The public health department also noted that while the number of children hospitalized with the virus remains low, the number of them admitted to L.A. County hospitals "significantly increased" over the past month, with the largest increase among children younger than 5 years old.
The increase mirrors trends seen nationwide for the age group — the only one not yet eligible for the vaccine.
The county also saw its highest coronavirus death rate in nearly 10 months over this past week, with an average of 40 COVID-19 deaths a day.
"From the onset of the pandemic, communities of color have experienced the greatest devastation from COVID-19 in Los Angeles County and throughout the nation. As we continue to implement strategies – enforcing worker protections through our Health Officer Orders, providing resources needed by many to survive the impact of the pandemic, funding community-based organizations in hard hit areas to serve as trusted public health messengers, and increasing vaccination access in under-sourced neighborhoods – we also need to come together to address the impact that racism, historical disinvestment, and social marginalization have on COVID-19 outcomes," Ferrer said.
"While these conditions predate the pandemic, without deliberate collective actions to address the root causes of health inequities, we are unlikely to close the gaps we have documented for 2 long years," she added.
California has recorded more than 7 million coronavirus cases after its fastest accumulation of reported infections in the history of the pandemic, the Los Angeles Times reported.
The unprecedented count, recorded in California's databases late Monday, comes one week after the state tallied its 6 millionth coronavirus case.