Hungary bill would ban transgender people from legally changing gender
Advocacy groups have sharply criticized Viktor Orbán's government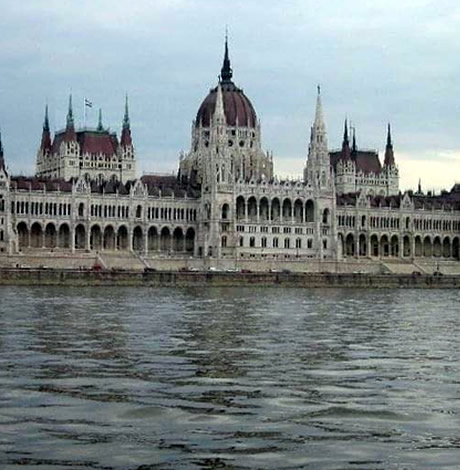 Advocacy groups have sharply criticized a bill that would prevent transgender people in Hungary from legally changing their gender.
The Transvanilla Transgender Association, a Hungarian trans advocacy group, in a press release notes Deputy Prime Minister Zsolt Semjén on March 31 introduced the proposal as part of an omnibus bill. The Hungarian Parliament the day before by a 137-53 vote margin approved a controversial measure that gave Prime Minister Viktor Orbán even more power in order to combat the coronavirus pandemic in the country.
Statistics from Johns Hopkins University and Medicine indicate Hungary has 744 confirmed coronavirus cases with 38 deaths. Austria, which borders Hungary, has 12,286 confirmed coronavirus cases with 220 deaths.
"The bill comes at a time when Hungary — and the whole world — is preoccupied with the coronavirus crisis," said the Háttér Society, a Hungarian LGBTQ advocacy group, in a press release.
The Háttér Society notes the proposal would violate previous Hungarian Constitutional Court rulings from 2005, 2007 and 2018 that affirmed "the legal gender and name change for transgender people are a fundamental right." The Háttér Society also says the bill would violate "consistent case law" from the European Court of Human Rights.
Hungary is a member of the European Union. It also recognizes the European Court of Human Rights.
"Legal gender recognition is the baseline of the safety of transgender persons in Hungary," said the Háttér Society in its press release. "Without the ability to legally change their gender marker, they face harsh workplace and healthcare discrimination, have to explain themselves every time they present their university degree, can be accused of stealing when they use their credit cards and questioned whenever they use their ID to pick up a package from the post office."
"With the possibility of losing the opportunity for changing their gender marker, transgender persons, already being one of the most vulnerable minorities in Hungary, are threatened with numerous faces of discrimination," it added. "This bill threats with rising rates of depression, self-harm and suicide among the transgender community, and on the other hand, is completely useless. Besides making transgender people the enemy in the public eye, the bill has absolutely no merit or positive effect in any capacity."
Dunja Mijatović, the Council of Europe's human rights commissioner, has criticized the bill. The European Parliament's LGBTI Intergroup, Transgender Europe, ILGA-Europe, Human Rights Watch and the Human Rights Campaign have also followed suit.
"Case law from the European Court of human rights clearly establishes the right to legal gender recognition for transgender people," said ILGA-Europe Advocacy Director Katrin Hugendubel on Monday. "International human rights actors must act firmly and swiftly to stop this extreme rollback in a settled area of human rights law."
Louisiana lawmakers send anti-LGBTQ bills to Governor Edwards
"I guess I've always believed in my heart of hearts that a decision should be made by a patient and a physician"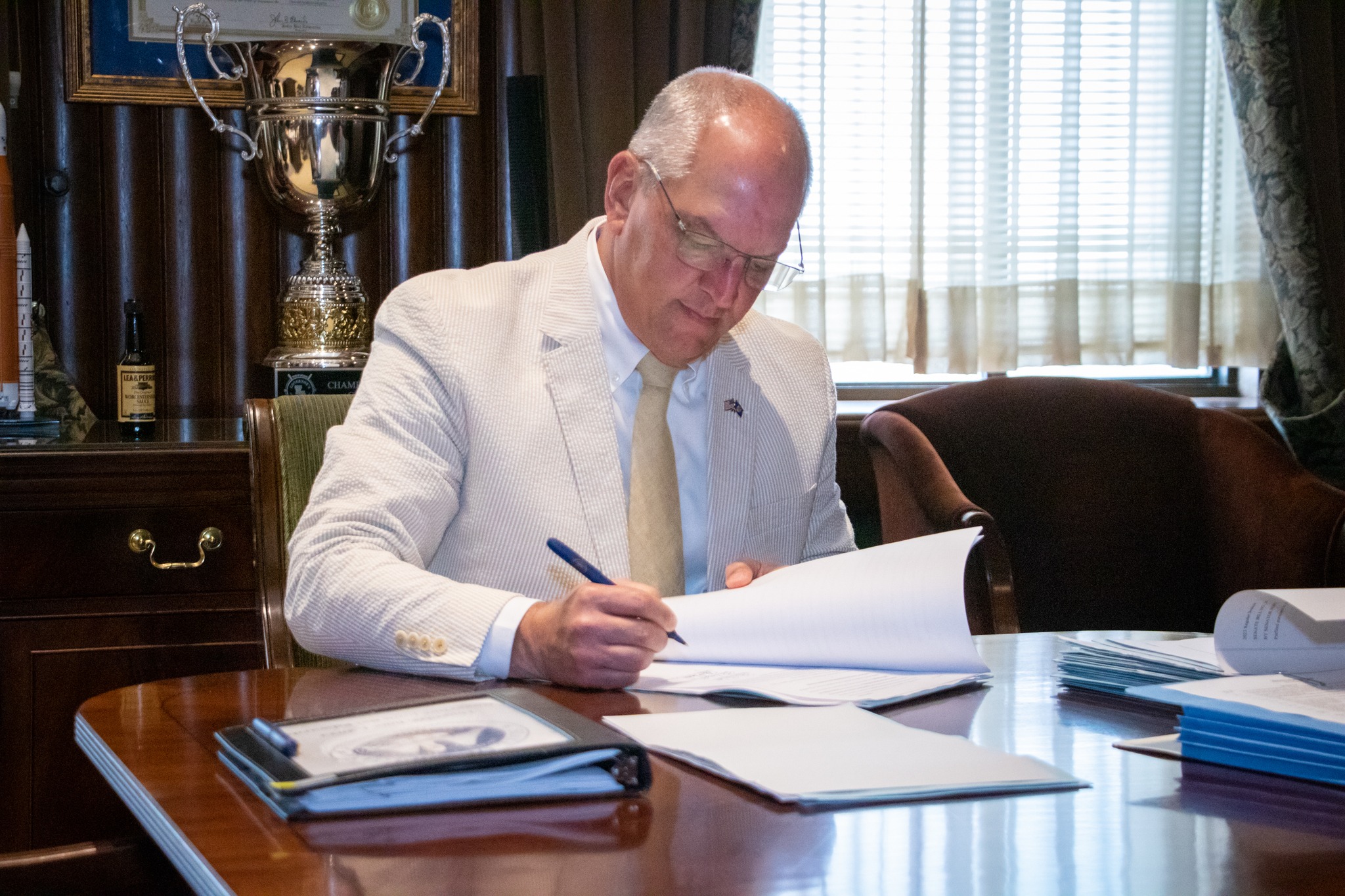 BATON ROUGE – The Louisiana state Senate on Monday, following a national conservative movement targeting LGBTQ+ youth, approved three measures that target LGBTQ+ rights. The bills now head to the state's Democratic Governor John Bel Edwards, one of which has spurred calls for the governor to veto from leading civil rights advocacy groups including the ACLU.
House Bill 648, a ban on trans youth gender-affirming health care, passed on a 29-10 vote that along party lines. HB 648 is the only bill of the three to receive a veto-proof majority vote in both House and Senate should the governor veto it, which sources say is highly likely.
"This extreme government overreach harms everyone in our state, especially transgender Louisianans, and we all deserve better," ACLU spokesperson Kari Elgin said in a statement.
The local newspaper, The Advocate reported, the Senate voted Monday for HB 466, the ban on talk of gender and sex in school classrooms, on a 29-9 vote, a two-thirds majority; and for HB Bill 81, the pronoun bill, on a 31-8 vote, also a two-thirds majority. However, the House passed each of those bills earlier in session without two-thirds majority votes.
Human Rights Campaign State Legislative Director and Senior Counsel Cathryn Oakley released the following statement:
"From doctors' offices to classrooms, Louisiana's extremist legislators show no shame in assaulting the freedoms of those different from them. Blocking teachers from providing the safe and inclusive spaces that LGBTQ+ youth so desperately need is an unconscionable act. There is absolutely nothing inappropriate about being LGBTQ+ or in acknowledging LGBTQ+ issues and people. Furthermore, denying transgender and non-binary youth access to best-practice, life-saving medical care puts their lives in very real danger.
These bills are a desperate and cruel effort by radical politicians in Louisiana to marginalize and erase the LGBTQ+ community, particularly transgender youth. The Human Rights Campaign strongly condemns these discriminatory bills and calls on Gov. Bel Edwards to veto them."
There was opposition to the trans youth healthcare ban from Senator Republican Committee Chairman Fred Mills, of Parks, joined who had joined with the Democrats in opposition. The bill killed by the Senate Health and Welfare Committee, which Mills is chair of on May 24, which was thought to have effectively killed the bill for this legislative session.
According to the Advocate after weeks of political maneuvering that saw it revived by the full Senate as political pressure mounted from conservative interest groups and then approved last week by a second Senate panel, sending it back to the full chamber.
Last month Mills, who expressed his trust in science and health care providers before joining Democrats in opposition.
"I guess I've always believed in my heart of hearts that a decision should be made by a patient and a physician," Mills said.
Speaking to the Advocate Monday, Mills said his vote was driven by his belief that decisions about medical care should remain between doctors and patients. He said Monday that blowback to his vote, which included threats from local and national conservatives, came as a surprise because he was unaware of the "cultural war" the issue was enmeshed in.
"This is probably one of the biggest blessings of my life, this controversy," he said. "I've been attacked nationwide by people with hate. But I do not hate these people. I know God blesses them."
Related: