HBO spotlights queer Latinx artists
Highlights from 2019 Official Latino Film and Arts Festival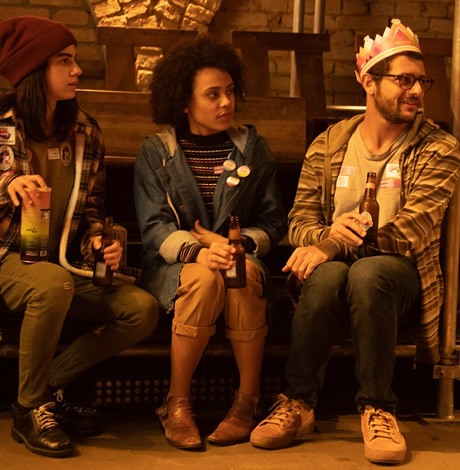 A new eight-episode Portuguese-language series from HBO Latin America focuses on the lives of three members of the LGBT community in São Paulo, Brazil. "Todxs Nosotrxs" ("He, She, They") follows the day-to-day lives of its three protagonists Rafa, Vini and Maia and deals with issues of understanding, inclusion, acceptance and the use of inclusive language.
The series stars Clara Gallo who plays Rafa, a young, 18-year-old, non-binary pansexual who decides to leave their family and move into the home of their cousin, Vini (Kelner Macêdo). Vini already shares the space with his best friend Maia (Julianna Gerais), and both are surprised to discover that Rafa identifies with a neutral pronoun and not with the female or male gender.
The series was created by writer/director Vera Egito.
HBO will also air three short films from the 2019 Official Latino Film and Arts Festival (OLFAF), a festival that showcases, nurtures and supports emerging U.S. Latinx filmmakers.
One of the films, "La Serenata" ("The Serenade") shows how families can adapt cultural traditions to be inclusive of all family members. Directed by Adelina Anthony and written by Ernesto Javier Martinez, the movie tells the story of a Mexican American boy, Luis, who learns from his parents about the tradition of serenading, and why demonstrating romantic affection proudly, publicly, and through song is a treasured Mexican custom. One day, the boy asks his parents if there is a song for a boy who loves a boy. The parents, initially surprised by the question and unsure of how to answer, must decide how to honor their son and how to reimagine a beloved tradition.
Anthony a critically acclaimed Two Spirit Xicana Lesbiana actor-writer-director-producer in film and theater. Martinez is an award-winning queer Chicano/Puerto Rican writer and educator.
The other selected films include "Slipping into Darkness" (directed by Alex Ferrufino and written by David Mansanalez) and "Pepito" (directed by Eman Esfandi and written by Isaac Garza).
"At a time when the most personal stories are also the most universal, the diversity of our storytellers is more important than ever," stated Jackie Gagne, VP Multicultural Marketing at HBO. "This competition is designed to celebrate the unique experiences and unsung talent that exist within the Latinx community."
The films will air on HBO Latino and other HBO platforms. A trailer for "La Serenata" can be found here. Highlight reels of the winning filmmakers and what this selection means to them can be viewed here.
Maddow reaches multi-year deal, stays with MSNBC
The openly out 48-year-old lesbian anchor had been mulling leaving the coveted primetime nightly broadcast for several months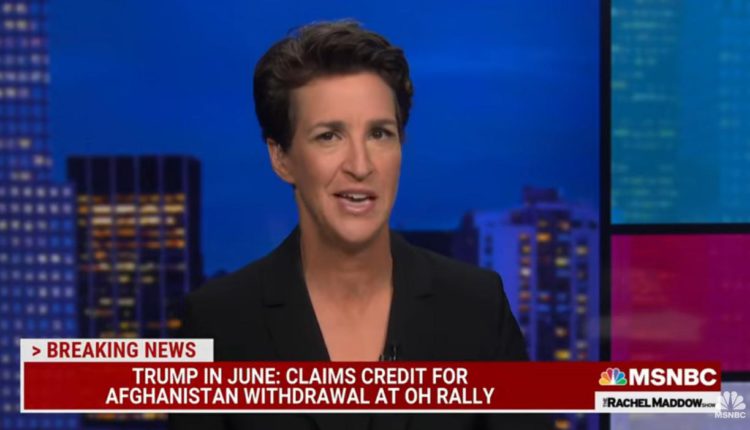 NEW YORK – One of the most visible LGBTQ journalists and MSNBC's most popular primetime anchor, Rachel Maddow, has negotiated a new multi-year contractual deal with parent company NBCUniversal according to Business Insider magazine Sunday.
Maddow's decision to stay with the network also included developing new projects.
The openly out 48-year-old lesbian anchor had been mulling leaving the coveted primetime nightly broadcast for several months when her contract expired in 2022. The Daily Beast reported on August 12, while the star host has occasionally entertained other offers in the past, she has in recent months increasingly expressed openness to exiting when her deal ends, citing a desire to spend more time with her family and the toll of hosting a nightly program since 2008.
It was widely reported that Maddow was considering starting her own media ventures but had instead hired super-agent Ari Emanuel to negotiate a new deal after months of considering options from would-be suitors Business Insider reported.
EXCLUSIVE: Rachel Maddow has reached a new deal to stay at MSNBC https://t.co/gE96qaSKBt via @businessinsider

— Claire Atkinson 🏴󠁧󠁢󠁥󠁮󠁧󠁿 (@claireatki) August 22, 2021
MTV 'True Life Crime' host reinvents genre
Dometi Pongo puts focus on victims of anti-LGBTQ violence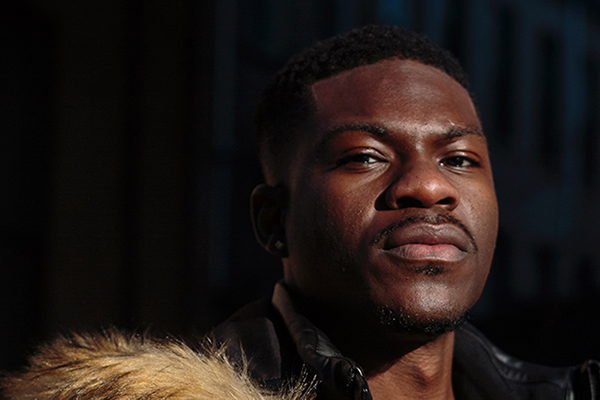 The last place most of us would expect to find a true crime show is on MTV. Yet that's exactly where you'll find "True Life Crime" and its host Dometi Pongo, who on Aug. 24 will take a journalistic deep dive into the Mississippi murder of trans teen Mercedes Williamson – just one of the brutal, tragic stories covered by the show since its debut in 2020.
They are the kinds of stories, of course, that make fans of the genre eagerly stay up late to binge watch old episodes of "Cold Case Files" or the latest Netflix serial murderer doc. But while those shows content themselves with being a guilty pleasure for their viewers, this one aims a little higher.
To begin with, it primarily covers violence against people from marginalized communities; and though it examines facts and evidence, those take a back seat to discussion of the social issues around the crimes. Instead of placing all the emphasis on the "how" and "who," the show puts it on the "why," taking the spotlight from the killer and shining it on the victim instead – a far cry from the kind of truncated treatment usually bestowed by mainstream news sources when covering crimes against marginalized people.
Pongo – a charismatic host whose passion for amplifying the stories of marginalized communities is tied to his roots in Chicago's south side – spoke to the Blade about the intentions behind the show, and the need to include the stories of LGBTQ victims.
BLADE: Besides the upcoming episode about Mercedes, this season has already covered two other cases involving anti-LGBTQ violence: the murders of Britney Cosby and Crystal Jackson, who were a lesbian couple, and Muhlaysia Booker, a trans woman of color. Did you come into the show wanting to bring visibility to these kinds of cases?
DOMETI PONGO: It's my connection to marginalized communities that made me want to do it, to talk about other marginalized communities that I'm not even a part of, but which deserve a voice as well. I'll be honest with you, at a high level I understood the dangers of homophobia and transphobia in our communities, but I didn't know the numbers. I didn't know how often victims were dead-named, how under-reported anti-trans violence goes. I didn't realize how deep this really got, until I was in the thick of it, reporting on these issues.
The first season we did the story of Kedarie Johnson, who was a gender-fluid teen that was killed in Iowa. That story really helped to open my eyes, and so for this season we wanted to double down.
BLADE: The show differs from other crime shows because it's more concerned with exploring motives and issues around the cases than it is about the facts. Is that a conscious choice?
PONGO: There's a conscious idea of either answering questions that the family never had answered, or looking at elements of the person's identity, or the world around the crime, and figure out how we can tell a fuller story. You know, in some states they can secure a murder conviction without proving motive, so you can have a family go through the entire litigation process, all the way up to the killer being convicted, and they'll never know why their loved one was killed. The pain that comes from that is gut-wrenching. So, aside from just taking you through the crime and how the person is caught, what can we add to the conversation that can give some solace to the families?
BLADE: As a host, you bring a lot to the show. You're great on camera and your passion really shines through – but you always deflect the attention toward the family and the community around the victim.
PONGO: Thank you, I appreciate you noticing that. I'm the lens through which the subject gets to tell their story. If I share something about losses and experiences that I have, it's because I know that human-to-human connection will help the subject open up. As journalists, we're told never to become the story – and now we're in this age where you have to have a social media presence, you have to have some charisma about you, you have to be a host of sorts. But I want to make sure that I'm a human first when I'm talking to these families, and I'm glad if that shines through.
BLADE: It does, and so does the fact that your show doesn't sensationalize the way others do. There's nothing tabloid about it.
PONGO: We do want to differentiate ourselves. Why would you come to MTV for a true crime story rather than other networks that have been doing them for years? We've got to put our bent on it. We're focused on talking to young folks who live in the pop culture space, and the "True Life" franchise is the perfect avenue for that, because it's all about the true lives of the subjects, and we wanted to be sure that that was highlighted.
BLADE: The focus on social justice issues certainly gives the show a youthful perspective.
PONGO: They say the young have the energy, and the elders have the wisdom, and we want to arm the energy of these young people – these bright, action-oriented young people who mobilized with the racial reckoning of 2020, who are leading the charge – we want to arm them with context and information about more stories, and how everything in our society kind of folds into what happens. Many of our episodes end with a call to action. Who do you call to change this law? Who do you email? As effective a tool social media is, so is voting, so is emailing legislators, so is getting involved in advocacy groups. We arm our audience with the information that they need to keep doing the great work they're doing.
BLADE: It's really activism taking the form of entertainment.
PONGO: That's it, 100 percent. I started out at a Black-owned radio station on the South Side of Chicago. Al Sharpton held the afternoon slot for his show, each host was very community oriented, so I cut my teeth at that intersection of information and social justice – but I'm also a fan of hip-hop, I'm a fan of music, so when I'm not doing "True Life Crime" I'm doing MTV News interviews with my favorite artists. Investigating that intersection of social justice and pop culture is where I think a lot of our power lies. I think that's where the young people are sitting right now.
BLADE: What do you hope they take away from these stories?
PONGO: If there's anything that I want people to take away it's this: After the show, whatever social justice issue we talk about, research it. Dig into it. That guilty pleasure feels a little bit less guilty if you do the work after that TV cuts off.
"True Life Crime" airs on MTV at 9 p.m. on Tuesdays. All past episodes are available to watch on the MTV website.
Mj Rodriguez first trans performer nominated for a Lead Acting Emmy
"Rodriguez's nomination is a breakthrough for transgender women in Hollywood, and a long-overdue recognition"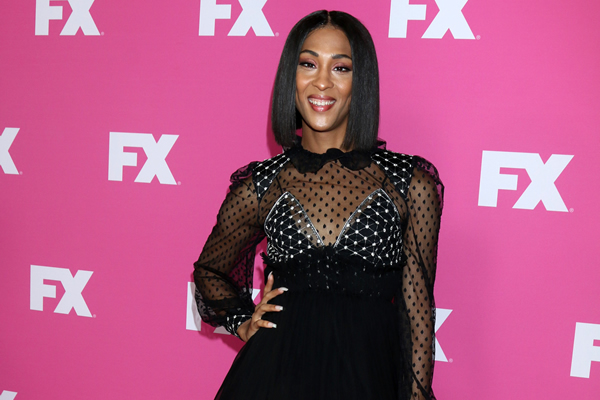 LOS ANGELES – "Pose" made television history once again on Tuesday morning with the announcement that Mj Rodriguez, who played the role of house mother Blanca through all three seasons of the beloved FX series, has received a nomination for Outstanding Lead Actress in a Drama Series at the 73rd Annual Emmy Awards.
It's the first time in the history of the Television Academy's prestigious awards body that a transgender performer has been recognized with a nomination in one of the leading actor categories.
The Ryan Murphy/Brad Falchuk/Steven Canals-created series, which follows the lives of several characters involved in the New York Ballroom culture during the 1980s and 90s, has been an Emmy contender since its first season, when it was nominated for Primetime Emmys as Outstanding Drama Series and Outstanding Lead Actor in a Drama Series.
It won the latter award for actor Billy Porter, who was nominated again for the show's second season, and on Tuesday snagged his third nomination in the category.
Porter's win in 2019 made him the first openly gay performer to receive the award in that category.
In addition to the two acting nods, "Pose" was nominated for the second time as Outstanding Drama Series. The show also received nominations for its hairstyling, makeup, prosthetic makeup and costumes (categories included in the Primetime Creative Arts Emmys, which are presented in a separate ceremony), bringing the total nominations for the show's three-season run to 20.

"Pose" was also honored with a special Television Academy Honors award at the 2019 Emmys, for "impactful" television.
In response to Rodriguez' nomination, GLAAD President & CEO Sarah Kate Ellis released a statement:
"Michaela Jaé (Mj) Rodriguez's Emmy nomination for Outstanding Lead Actress in a Drama Series is a breakthrough for transgender women in Hollywood, and a long-overdue recognition for her groundbreaking performance over the past three seasons of 'Pose.'
Additionally, the show's nomination for Outstanding Drama Series, as well as Billy Porter's third nomination for Outstanding Lead Actor in a Drama Series, mark a historic show that undoubtedly raised the bar for trans representation on television and changed the way viewers around the world understand the trans community.
As over 40 leading LGBTQ organizations pointed out in our open letter about POSE to Emmy Award voters, representation matters. Congratulations, Michaela Jaé, Billy Porter, and the entire POSE team – the world is standing with you and applauding your talents."
The letter mentioned by Ellis refers to an open letter released by GLAAD in June, signed by 40 leading LGBTQ organizations encouraging Emmy Award voters to show their support for "Pose," and specifically for the transgender and nonbinary actors – Michaela Jaé (Mj) Rodriguez, Dominique Jackson, Indya Moore, Hailie Sahar, and Angelica Ross – who lead the groundbreaking show.The complete list of nominees for the 73rd Annual Primetime Emmy Awards can be found here.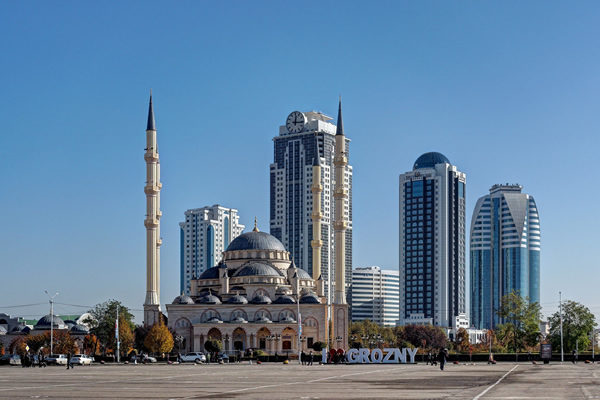 Also groundbreaking was an Emmy nomination for David France's "Welcome To Chechnya," the human rights documentary that explores a genocide campaign being waged against LGBTQ people in the tiny Russian satellite nation of 1.4 million people.
Since 2017, Chechnya, led by Russia's Ramzan Kadyrov, has executed a campaign to "cleanse the blood" of LGBTQ Chechens, overseeing a government-directed campaign to detain, torture and execute them and enlisted their families to kill some.

The documentary follows a group of Russian LGBTQ activists who, at great peril to their own lives, take matters into their own hands, creating an underground railroad to something like freedom.
The documentary uses groundbreaking technology to protect the anonymity of its subjects while exposing Kadyrov's evil.