Ryan Murphy's 'Hollywood' dismantles power dynamics
What if matinee idols were gay, heroine a woman of color?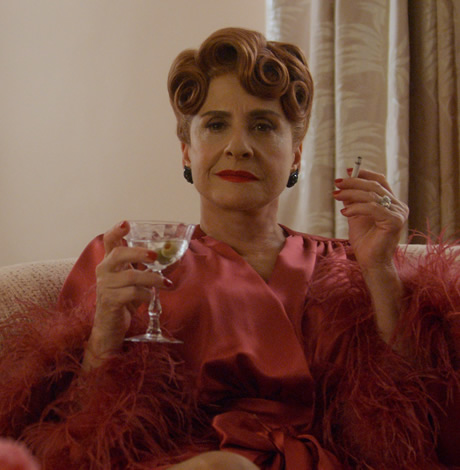 In his new series, gay auteur Ryan Murphy recreates the glittering Golden Age of American film—but with a twist.
"Hollywood" will debut on Netflix on May 1. The seven-episode limited series follows a group of aspiring actors and filmmakers in post-World War II Hollywood as they try to make it in Tinseltown—no matter what the cost.
"Hollywood" exposes the power dynamics and unfair systems and biases across race, gender and sexuality that continue to drive the industry. Murphy's twist is to wonder what American film might have looked like if these traditional power dynamics had been dismantled.
Executive Producer Janet Mock, who also served as a writer and director on the series, explains: "With the present so fraught and the future uncertain, we turned to the past for direction, uncovering buried history to spin an aspirational tale of what ifs: What if a band of outsiders were given a chance to tell their own story? What if the person with greenlight power was a woman? The screenwriter a black man?
What if the heroine was a woman of color? The matinee idol openly gay? And what if they were all invited into the room where the decisions are made, entering fully and unapologetically themselves to leave victorious and vaunted, their place in history cemented."
"HOLLYWOOD is a love letter to our little industry town where dreamers dwell, stars are born, and magic transcends reality."
Characters include a dazzling array of reimagined celebrities like Hattie McDaniel, George Cukor, Vivian Leigh and Hedda Hopper, as well as a variety of fresh faces. The cast is headed by LGBT icon and ally Patti LuPone, along with Darren Criss, Dylan McDermott, Maude Apatow, Samara Weaving and out actors Joe Mantello, Jim Parsons and Holland Taylor.
Mj Rodriguez first trans performer nominated for a Lead Acting Emmy
"Rodriguez's nomination is a breakthrough for transgender women in Hollywood, and a long-overdue recognition"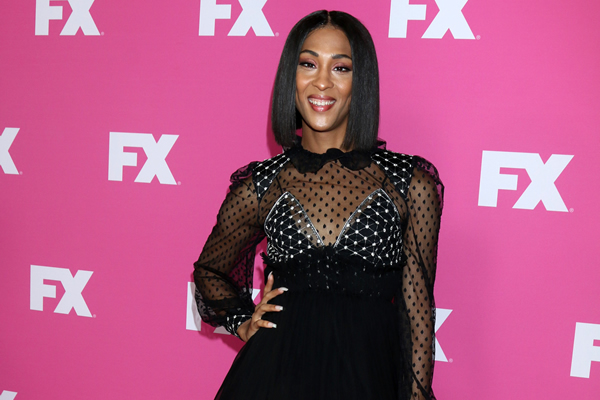 LOS ANGELES – "Pose" made television history once again on Tuesday morning with the announcement that Mj Rodriguez, who played the role of house mother Blanca through all three seasons of the beloved FX series, has received a nomination for Outstanding Lead Actress in a Drama Series at the 73rd Annual Emmy Awards.
It's the first time in the history of the Television Academy's prestigious awards body that a transgender performer has been recognized with a nomination in one of the leading actor categories.
The Ryan Murphy/Brad Falchuk/Steven Canals-created series, which follows the lives of several characters involved in the New York Ballroom culture during the 1980s and 90s, has been an Emmy contender since its first season, when it was nominated for Primetime Emmys as Outstanding Drama Series and Outstanding Lead Actor in a Drama Series.
It won the latter award for actor Billy Porter, who was nominated again for the show's second season, and on Tuesday snagged his third nomination in the category.
Porter's win in 2019 made him the first openly gay performer to receive the award in that category.
In addition to the two acting nods, "Pose" was nominated for the second time as Outstanding Drama Series. The show also received nominations for its hairstyling, makeup, prosthetic makeup and costumes (categories included in the Primetime Creative Arts Emmys, which are presented in a separate ceremony), bringing the total nominations for the show's three-season run to 20.

"Pose" was also honored with a special Television Academy Honors award at the 2019 Emmys, for "impactful" television.
In response to Rodriguez' nomination, GLAAD President & CEO Sarah Kate Ellis released a statement:
"Michaela Jaé (Mj) Rodriguez's Emmy nomination for Outstanding Lead Actress in a Drama Series is a breakthrough for transgender women in Hollywood, and a long-overdue recognition for her groundbreaking performance over the past three seasons of 'Pose.'
Additionally, the show's nomination for Outstanding Drama Series, as well as Billy Porter's third nomination for Outstanding Lead Actor in a Drama Series, mark a historic show that undoubtedly raised the bar for trans representation on television and changed the way viewers around the world understand the trans community.
As over 40 leading LGBTQ organizations pointed out in our open letter about POSE to Emmy Award voters, representation matters. Congratulations, Michaela Jaé, Billy Porter, and the entire POSE team – the world is standing with you and applauding your talents."
The letter mentioned by Ellis refers to an open letter released by GLAAD in June, signed by 40 leading LGBTQ organizations encouraging Emmy Award voters to show their support for "Pose," and specifically for the transgender and nonbinary actors – Michaela Jaé (Mj) Rodriguez, Dominique Jackson, Indya Moore, Hailie Sahar, and Angelica Ross – who lead the groundbreaking show.The complete list of nominees for the 73rd Annual Primetime Emmy Awards can be found here.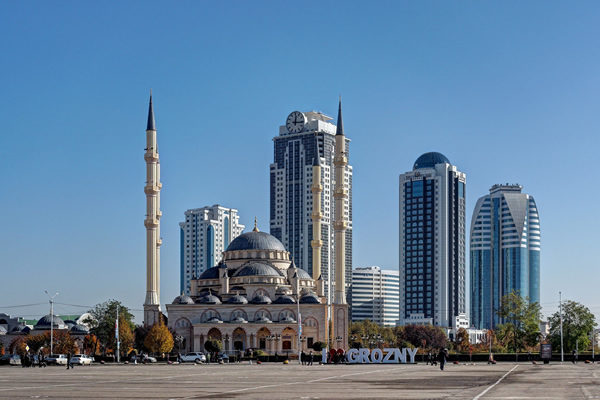 Also groundbreaking was an Emmy nomination for David France's "Welcome To Chechnya," the human rights documentary that explores a genocide campaign being waged against LGBTQ people in the tiny Russian satellite nation of 1.4 million people.
Since 2017, Chechnya, led by Russia's Ramzan Kadyrov, has executed a campaign to "cleanse the blood" of LGBTQ Chechens, overseeing a government-directed campaign to detain, torture and execute them and enlisted their families to kill some.

The documentary follows a group of Russian LGBTQ activists who, at great peril to their own lives, take matters into their own hands, creating an underground railroad to something like freedom.
The documentary uses groundbreaking technology to protect the anonymity of its subjects while exposing Kadyrov's evil.
"How much has changed," Secretary Pete Buttigieg on 'The Late Show'
Secretary Pete Buttigieg talks about the message he wants to send as America's first out gay cabinet member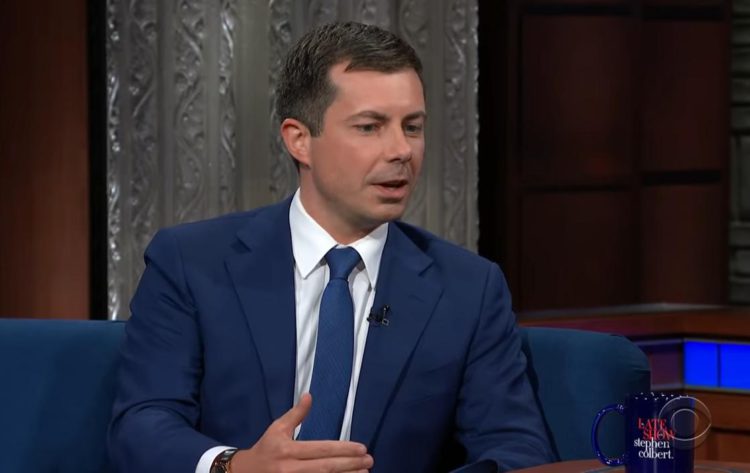 NEW YORK – U.S. Transportation Secretary Pete Buttigieg stopped by The Late Show with Stephen Colbert to talk about the message he wants to send as America's first out gay cabinet member.
WATCH:
AIDS @40- "It's a Sin": Drama at the beginning of the AIDS crisis
The show, which features a largely LGBTQ cast, shines a light on a dark chapter that's been fading from memory.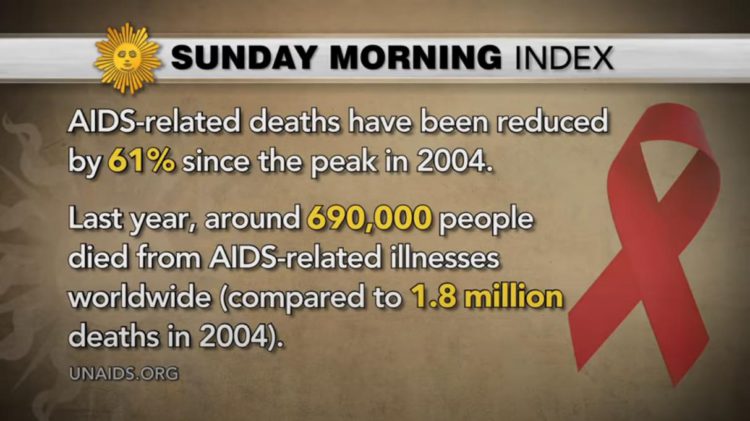 LONDON – CBS Sunday Morning reports on the acclaimed HBO Max series, "It's a Sin." Produced by the originator of the hit British series 'Queer As Folks,' "It's a Sin" tells the story of a group of gay men and their friends who live and love in London in the early 1980s, at the beginning of the HIV/AIDS crisis.
The show, which features a largely LGBTQ cast, shines a light on a dark chapter that's been fading from memory. CBS Correspondent Imtiaz Tyab talks with the show's producer-writer, Russell T. Davies, and with two of its stars: Neil Patrick Harris and Lydia West.