Trump executive order to suspend US immigration for 60 days
Groups that work with LGBTQ migrants sharply criticize directive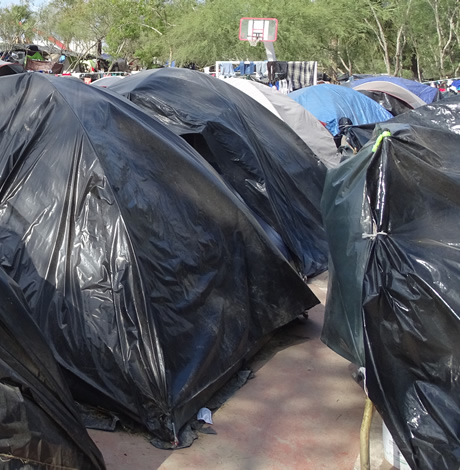 Advocacy groups on Tuesday sharply criticized President Trump over his executive order that will effectively stop immigration into the U.S.
"In light of the attack from the Invisible Enemy, as well as the need to protect the jobs of our great American citizens, I will be signing an executive order to temporarily suspend immigration into the United States," proclaimed Trump late Monday in a tweet that referred to the coronavirus pandemic.
In light of the attack from the Invisible Enemy, as well as the need to protect the jobs of our GREAT American Citizens, I will be signing an Executive Order to temporarily suspend immigration into the United States!

— Donald J. Trump (@realDonaldTrump) April 21, 2020
Trump during the White House Coronavirus Task Force's daily press briefing on Tuesday announced the "temporary suspension of immigration into the U.S." will remain in place for 60 days.
The New York Times reported the order only applies to those who are seeking green cards that would allow them to permanently live and work in the U.S. It is not immediately clear if the order would apply to refugees or asylum recipients.
Trump said he will likely sign the order on Wednesday.
Acting Secretary of Homeland Security Chad Wolf on Monday announced the U.S.-Canada border and the U.S.-Mexico border will remain closed to non-essential travel for an additional 30 days. Wolf at the March 20 press conference that announced the closures said undocumented immigrants will not be allowed into the U.S.
"As President Trump stated last week, border control, travel restrictions, and other limitations remain critical to slowing the spread of coronavirus and allowing the phased opening of the country," said Wolf on Monday in a tweet.
The suspension of international flights and border closures have essentially stopped immigration into the U.S. Trump's announcement also coincides with continued criticism of the White House's response to the coronavirus pandemic.
The latest statistics from Johns Hopkins University and Medicine indicate there are 820,104 confirmed coronavirus cases in the U.S. and 44,228 deaths. Maryland Gov. Larry Hogan, among many others, have said the White House needs to do more to address the shortage of testing in the country before stay-at-home orders can be relaxed and businesses are able to reopen.
U.S. Immigration and Customs Enforcement on Tuesday said there are 253 confirmed coronavirus cases among detainees who are in their detention centers. Immigration Equality is among the groups that continue to demand ICE release people with HIV and detainees who are at increased risk for th virus.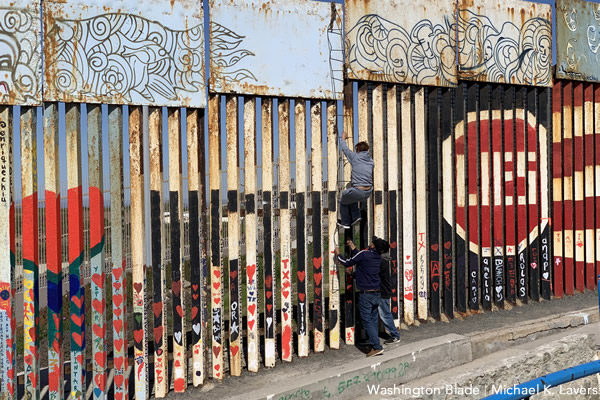 Immigration 'largely frozen across the world'
OutRight Action International Executive Director Jessica Stern in a statement to the Los Angeles Blade on Tuesday noted "immigration processes are largely frozen across the world; many borders remain closed and international travel is negligible."
"As such, President Trump's tweet announcing an upcoming executive order temporarily banning all immigration is redundant and only serves to blame foreigners for effects of the pandemic, instead of seeking solutions to the global problem," said Stern.
The Organization for Refuge, Asylum and Migration is a Minnesota-based organization that works with LGBTQ migrants and refugees around the world. Jardín de las Mariposas, an LGBTQ migrant shelter in the Mexican border city of Tijuana, is among those with which ORAM has partnered.
ORAM Executive Director Steve Roth on Tuesday sharply criticized Trump.
"What the president is proposing is not only in violation of international and domestic law, it will also have a disproportionate impact on the most vulnerable migrants and asylum seekers," Roth told the Blade in a statement. "This is especially true of LGBTQ migrants who face higher rates of violence and discrimination at the border due to their sexual orientation and gender identity and who have higher rates of HIV and other underlying health conditions."
"This is a travesty and a new low for this administration," he added.
Roth and Stern spoke with the Blade before Trump addressed his executive order at the White House.
Young Utah trans girl delivers stunning speech to school board
A speech is gaining attention across Utah. A young trans girl named Allison tells her story with her supportive father standing behind her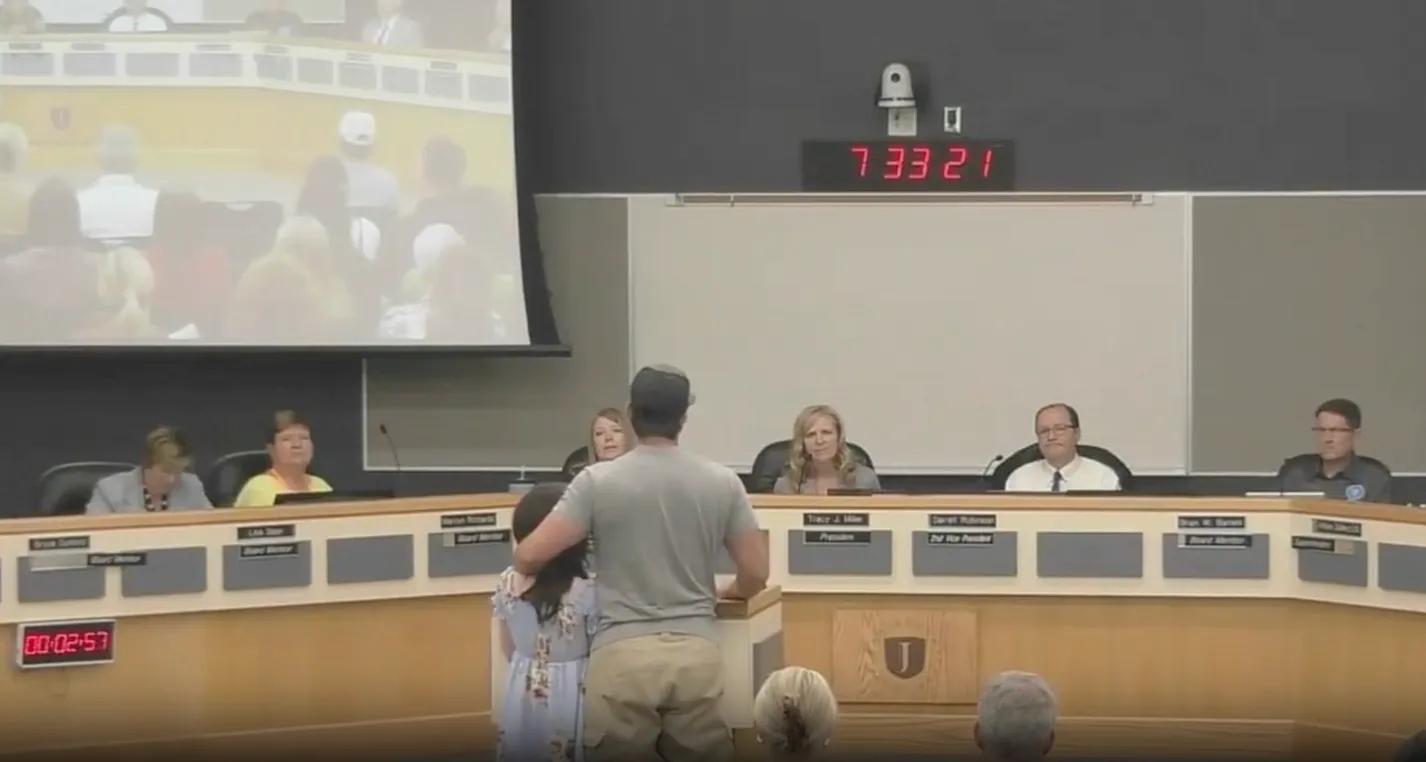 By Erin Reed | WASHINGTON – Across the United States, laws and policies aimed at transgender individuals, particularly transgender students, have taken center stage. This is markedly evident in school boards, where groups such as Moms For Liberty are orchestrating efforts to enact rules that marginalize LGBTQ+ students, with a specific ire towards transgender students.
In these school board meetings, derogatory remarks are often hurled at trans individuals, portraying transgender students as violent threats. Yet occasionally, a transgender student courageously steps forward to share their own story. This was precisely the scenario in Jordan School District, where a young transgender student named Allison delivered a captivating speech, imploring for her own acceptance and humanity.
Before Allison spoke, her father approached the microphone, arms encircling his daughter, and stated, "I am here to address the board as the father of Alison," adding that "If you've known her her whole life, you know this is who she's always been."
He then inquired if she would like to speak. That's when she leaned into the microphone and delivered her remarks, evoking tears and applause.
"Hello fathers, daughters, mothers, and everybody else who came here today with fear, anger, and confusion… three feelings that hurt inside badly. I came here not to fight, but to make peace. How am I going to do that? I'm going to tell a story."
She articulated her speech with honesty and emotion, recounting the first time she donned a pretty white dress and had her hair styled, and how magical it made her feel. She spoke about seeing the person she is for the first time in her life, and how, when she envisions herself as an adult, she sees "a woman dancing in a white dress through a meadow of flowers," concluding with a plea for acceptance.
Watch her tearjerker speech here:
Over the past year, the state of Utah has significantly targeted transgender individuals like Allison. It banned gender-affirming care — without this care, trans girls like her will be compelled to endure a boy's puberty. The state barred individuals like her from participating in sports, although this ban was halted in court and substituted with a "commission." Seated on that commission is Paul Hruz, a notorious anti-trans doctor who has testified in favor of bans on care. Additionally, a law was enacted that prevents transgender youth from obtaining birth certificates bearing their legal gender marker.
Alongside state level attacks on trans youth, individuals opposed to transgender people have testified in school districts, labeling trans youth like Allison as "peeping toms" and "voyeurs" purportedly at risk of "sexually assaulting" fellow students. Incendiary remarks such as these have propelled some schools into adopting restrictive policies that bar trans students from bathrooms.
Yet, such concerns markedly lose ground when young trans girls like Allison come forward. It defies belief to listen to her testimony and deduce that she poses a danger to other students, or even causes them discomfort. Instead, we glean that her friends are bewildered and upset when she is barred from accompanying them to the bathroom, and that in the eyes of her friends, she belongs just as rightfully as anyone else does.
Allison's speech is gaining traction in the state. The state's largest newspaper, The Salt Lake Tribune, has picked up the story. Meanwhile, the anti-trans organization known as "Genspect," often cited as an authority on transgender people by publications such as the Wall Street Journal and the New York Times, reacted by putting quotes around Allison's name and the word "daughter." Clearly, Allison has made an impact far beyond her home school district.
The school district has not decided if it will take action on transgender students following the meeting.
****************************************************************************
Erin Reed is a transgender woman (she/her pronouns) and researcher who tracks anti-LGBTQ+ legislation around the world and helps people become better advocates for their queer family, friends, colleagues, and community. Reed also is a social media consultant and public speaker.
Follow her on Twitter (Link)
Website here: https://www.erininthemorning.com/
******************************************************************************************
The preceding article was first published at Erin In The Morning and is republished with permission.