Trump executive order to suspend US immigration for 60 days
Groups that work with LGBTQ migrants sharply criticize directive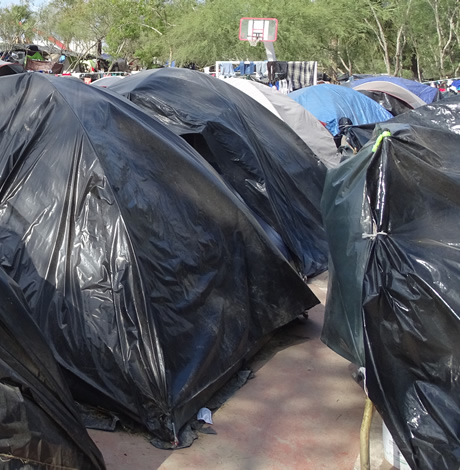 Advocacy groups on Tuesday sharply criticized President Trump over his executive order that will effectively stop immigration into the U.S.
"In light of the attack from the Invisible Enemy, as well as the need to protect the jobs of our great American citizens, I will be signing an executive order to temporarily suspend immigration into the United States," proclaimed Trump late Monday in a tweet that referred to the coronavirus pandemic.
In light of the attack from the Invisible Enemy, as well as the need to protect the jobs of our GREAT American Citizens, I will be signing an Executive Order to temporarily suspend immigration into the United States!

— Donald J. Trump (@realDonaldTrump) April 21, 2020
Trump during the White House Coronavirus Task Force's daily press briefing on Tuesday announced the "temporary suspension of immigration into the U.S." will remain in place for 60 days.
The New York Times reported the order only applies to those who are seeking green cards that would allow them to permanently live and work in the U.S. It is not immediately clear if the order would apply to refugees or asylum recipients.
Trump said he will likely sign the order on Wednesday.
Acting Secretary of Homeland Security Chad Wolf on Monday announced the U.S.-Canada border and the U.S.-Mexico border will remain closed to non-essential travel for an additional 30 days. Wolf at the March 20 press conference that announced the closures said undocumented immigrants will not be allowed into the U.S.
"As President Trump stated last week, border control, travel restrictions, and other limitations remain critical to slowing the spread of coronavirus and allowing the phased opening of the country," said Wolf on Monday in a tweet.
The suspension of international flights and border closures have essentially stopped immigration into the U.S. Trump's announcement also coincides with continued criticism of the White House's response to the coronavirus pandemic.
The latest statistics from Johns Hopkins University and Medicine indicate there are 820,104 confirmed coronavirus cases in the U.S. and 44,228 deaths. Maryland Gov. Larry Hogan, among many others, have said the White House needs to do more to address the shortage of testing in the country before stay-at-home orders can be relaxed and businesses are able to reopen.
U.S. Immigration and Customs Enforcement on Tuesday said there are 253 confirmed coronavirus cases among detainees who are in their detention centers. Immigration Equality is among the groups that continue to demand ICE release people with HIV and detainees who are at increased risk for th virus.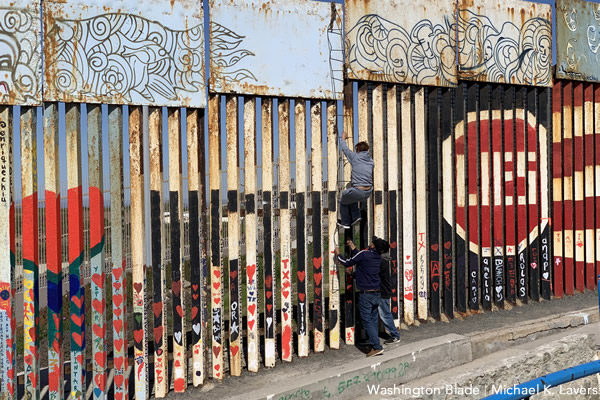 Immigration 'largely frozen across the world'
OutRight Action International Executive Director Jessica Stern in a statement to the Los Angeles Blade on Tuesday noted "immigration processes are largely frozen across the world; many borders remain closed and international travel is negligible."
"As such, President Trump's tweet announcing an upcoming executive order temporarily banning all immigration is redundant and only serves to blame foreigners for effects of the pandemic, instead of seeking solutions to the global problem," said Stern.
The Organization for Refuge, Asylum and Migration is a Minnesota-based organization that works with LGBTQ migrants and refugees around the world. Jardín de las Mariposas, an LGBTQ migrant shelter in the Mexican border city of Tijuana, is among those with which ORAM has partnered.
ORAM Executive Director Steve Roth on Tuesday sharply criticized Trump.
"What the president is proposing is not only in violation of international and domestic law, it will also have a disproportionate impact on the most vulnerable migrants and asylum seekers," Roth told the Blade in a statement. "This is especially true of LGBTQ migrants who face higher rates of violence and discrimination at the border due to their sexual orientation and gender identity and who have higher rates of HIV and other underlying health conditions."
"This is a travesty and a new low for this administration," he added.
Roth and Stern spoke with the Blade before Trump addressed his executive order at the White House.
DeSantis education purge begins after school board takeovers
Ziegler, a co-founder of right-wing group Moms for Liberty, was one of two dozen school board candidates receiving endorsement from DeSantis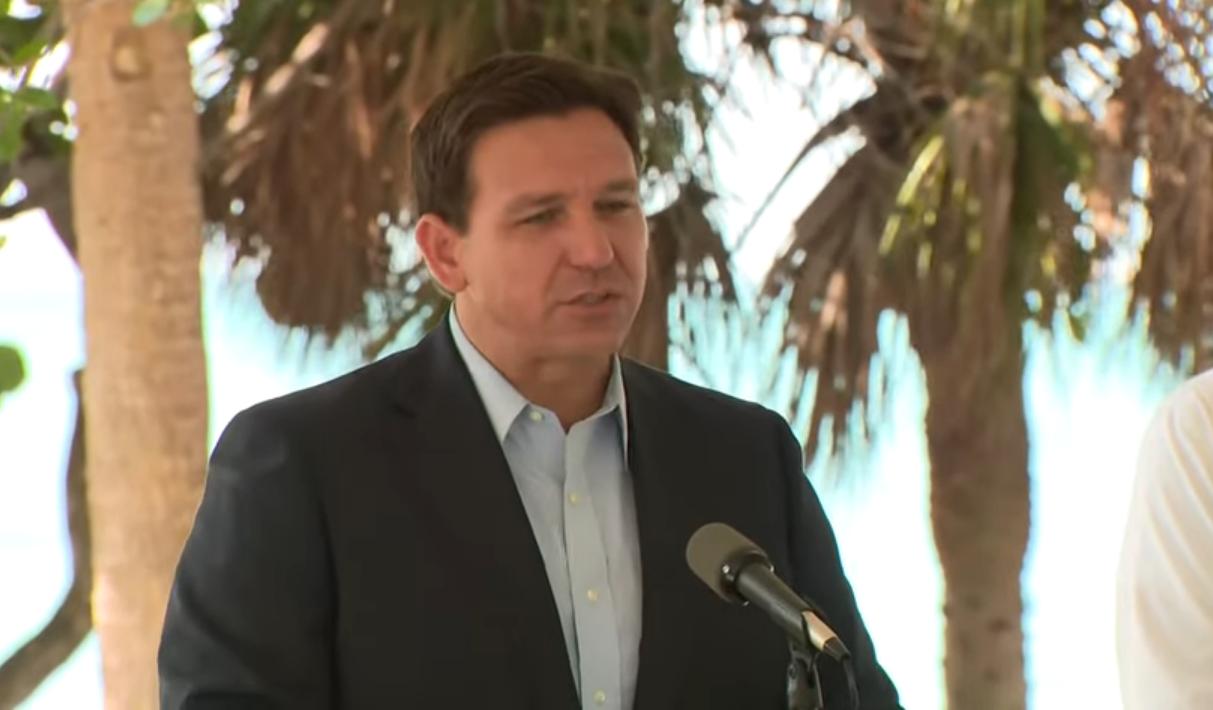 By Julia Conley | SARASOTA – Despite outcry from parents, teachers, and students, newly elected right-wing school board members in Sarasota County, Florida on Tuesday became the latest allies of Republican Gov. Ron DeSantis to oust a school superintendent over the district's adherence to public health guidance during the coronavirus pandemic.
Dozens of community members gathered at a school board meeting in Sarasota County on Tuesday evening to support Brennan Asplen, the superintendent of schools since 2020, whose contract was the subject of the meeting.
The board met the same day new members, including Chair Bridget Ziegler, were sworn in. Ziegler, a co-founder of right-wing group Moms for Liberty, was one of two dozen school board candidates who received an endorsement from DeSantis during the midterm elections. The majority of those candidates, who received $1,000 contributions from the governor, won their elections.
At the meeting, members condemned Asplen "for not pushing back on the mask mandate" that was in place for three weeks in 2021 after the school board voted 3-2 in favor of the mandate, making Sarasota County the first in the state to defy DeSantis' law blocking Covid-19 mitigation measures.
Quite a crowd gathered in front of the @sarasotaschools district building ahead of the special meeting to discuss the termination of Superintendent Brennan Asplen tonight.

Follow along for updates for the @HeraldTribune: pic.twitter.com/xcnoJ4a5ok

— Steven Walker (@swalker_7) November 29, 2022
On Tuesday the board ultimately voted 4-1 in favor of negotiating a separation agreement with Asplen, after another board member, Thomas Edwards, warned the move would be a "carbon copy" of a similar ouster in Berkeley County, South Carolina earlier this month.
In that case, new school board members who had been endorsed by Moms for Liberty voted to fire the district's superintendent and ban classroom discussions of racism in history and the present day.
Asplen is not the only school leader who has been pushed out of a superintendent position in Florida by DeSantis allies citing objections to public health protocols.
Five members of the Broward County school board this month fired Superintendent Vickie Cartwright over a grand jury report on the 2018 Parkland shooting. Like Asplen, Cartwright presided over the district during the pandemic and "faced frustration from some parents" over Covid-19 mitigation measures, which were implemented in violation of DeSantis' order.
All of the members who voted to fire Cartwright were DeSantis appointees following the removal of previous members after a school safety investigation stemming from the 2018 Parkland school shooting.
WUSF Public Media reported earlier this year that the county is undergoing "a transformational shift" with the governor's allies poised to take "a rare opportunity to advance conservative policy priorities in one of the state's most Democratic-leaning counties."
The superintendent of schools in Brevard County was also pushed out last week, hours after DeSantis-aligned school board members were sworn in.
Jonathan Friedman, director of free expression and education programs at PEN America, noted that parents from across the political spectrum have spoken out against the dismissals of school leaders in the Florida counties in recent weeks—"but to little avail."
Remarkably, local conservative parents have come out to these FL board mtgs to say they have been duped, did not vote for the ousting of their superintendents. But to little avail. The new playbook of total ideological control is in full swing. https://t.co/T9pFbL0kWA

— Jonathan Friedman 📚 (@jonfreadom) November 30, 2022
"The new playbook of total ideological control is in full swing," said Friedman.
Bill Kimler, a former candidate for state House in South Carolina, noted that a right-wing takeover of school boards like the one in Berkeley County "is happening elsewhere in the country."
"Every election cycle, we need to view school board positions with the same level of enthusiasm as we do the president of the USA," said Kimler. "Our kids' education cannot be left in the hand of extremists."
***********************************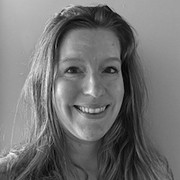 Julia Conley is a staff writer for Common Dreams.
The preceding article was previously published by Common Dreams and is republished with permission.