Randy Rainbow strikes again with 'A Spoonful of Clorox'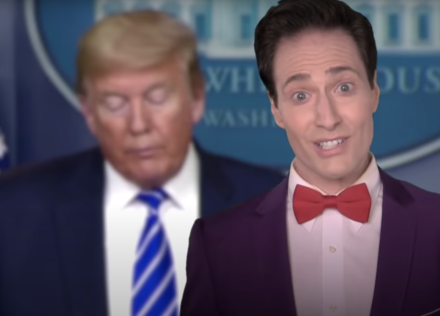 Randy Rainbow has returned once more, taking on his favorite Orange nemesis in the video to his latest musical parody, "A Spoonful of Clorox."
As you might have guessed, the hilarious new song borrows the tune from the classic tune "A Spoonful of Sugar," from Disney's "Mary Poppins." In it, the popular comedian, actor, writer, host and internet celebrity skewers Donald Trump (via his usual mock interview format) over those eyebrow-raising comments about the potential healing properties of disinfectants at a Coronavirus Press Conference late last week.
For those few who are yet unfamiliar, Rainbow (and yes, it's his real name) is a best known for his series of satirical videos, including "Randy Rainbow is Dating Mel Gibson," "Randy Rainbow Works at Chi-fil-A," and "The Kim Davis Cell Block Tango." His political spoofs (including "Randy Rainbow Interviews Donald Trump") have garnered international acclaim and millions of views.
He's been a columnist for HX Magazine, written for Kathy Griffin, and served as host and/or performer in a multitude of theatrical concerts and benefits for the Broadway, cabaret and gay communities, as well as many other events at some of New York City's most popular nightspots. Most recently, he was seen in a guest-starring role on the FX series, "Better Things."
Always as quick as he is prolific, Rainbow acted with particular speed on the new song – it was finished and shared with the world less than 24 hours after Trump's latest questionable remarks (which he later claimed were meant to be "sarcastic") had at least two-thirds of America shaking its collective head.
Watch below!
"Sex and The City" star Willie Garson has died at age 57
Garson found professional success on shows including "Sex and the City" but his favorite job happened when the cameras stopped rolling
NEW YORK – In a tweet on Tuesday, actor Titus Welliver broke the news of the death from pancreatic cancer of his friend and fellow actor Willie Garson. Garson's 20 year-old son Nathan, a student at The College of Wooster, a private liberal arts college in Wooster, Ohio, added his own heartbreaking tribute to his father in an Instagram post.
There are no words. I love you dear brother. We are fewer pic.twitter.com/Q4Sblb7Nqw

— TitusWelliver (@welliver_titus) September 21, 2021
The actor was in New York City reprising his role of Stanford Blatch in HBO's Sex and the City's revival series,  And Just Like That.
According to an exclusive interview by Page Six in 2020, the actor's favorite role however was that of 'Dad.'
Willie Garson found professional success on shows including "Sex and the City" and "White Collar," but his favorite job happened when the cameras stopped rolling. […] "He's an adult and soon to be taking care of me which is really why I got him to be honest," Garson said at the time. "He's lovely and a really special guy. He's wonderful and he's in college in Ohio."
The New Jersey-born actor also told us that he "always wanted to have a child," so he decided to pursue adoption as a single parent.
********************
Video: A straight & a gay guy react to "That's what I want" by Lil Nas X
StanChris is a 20-something vlogger from the Northeastern U.S. who chronicles his life as a young everyday average gay guy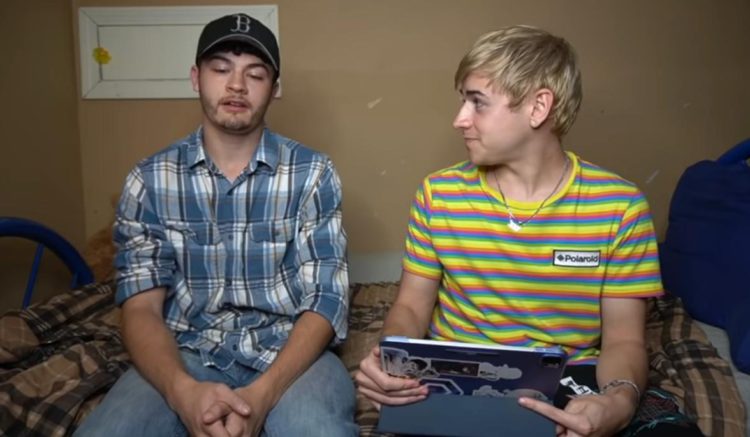 LOS ANGELES – The twenty-something StanChris, the Out YouTuber who has been building his audience on his channel by vlogging about the ordinary everyday experiences of his life as a young gay guy, is back with his straight friend and together they react to the brand new Lil Nas X's new music video THATS WHAT I WANT which was released on September 16, 2021.
WATCH:
Audra McDonald and Chita Rivera come to Gay Days Disneyland
During Gay Days thousands of LGBTQ+ Disney fans celebrate in Disneyland and Disney California Adventure in Anaheim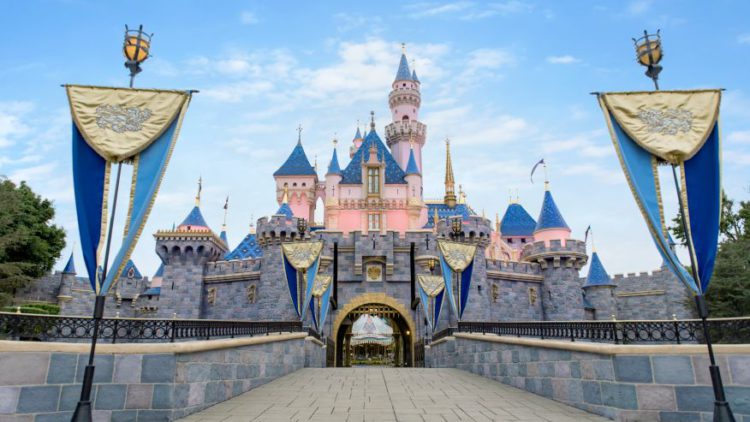 ANAHEIM- Broadway is back, and it's come to Anaheim. The legendary Audra McDonald and Chita Rivera, two absolute Titans of musical theatre, stopped by Disney's Grand Californian Hotel Friday night for two intimate back to back engagements for the crowds at the annual Gay Days Anaheim, or as it is more popularly known: Disneyland Gay Days. 
During Gay Days thousands of LGBTQ+ Disney fans celebrate in Disneyland and Disney California Adventure, with a weekend filled with scavenger hunts, meetups and parties. The park and the hotels almost feel like West Hollywood on a Friday night. The energy this year is especially lively, as Covid prevented last year's celebration. 
Gay Days began in 1998, attracting a crowd of 2,500 visitors. The weekend now pulls in over ten times that, with 30,000 visitors joining in on the magic in 2019. In a massive group photo outside Sleeping Beauty's castle, the entire group is decked out in the signature Gay Days red t-shirts – the 2019 edition featured a fabulous Star Wars Storm Trooper with the text "May the Fierce Be With You."
While the event is not officially sanctioned by Disney, it is supported by it. Disney Pride, as well as several other branches of the Disney empire, have joined in as sponsors for the weekend. It's also a favorite weekend for the Disneyland cast and staff.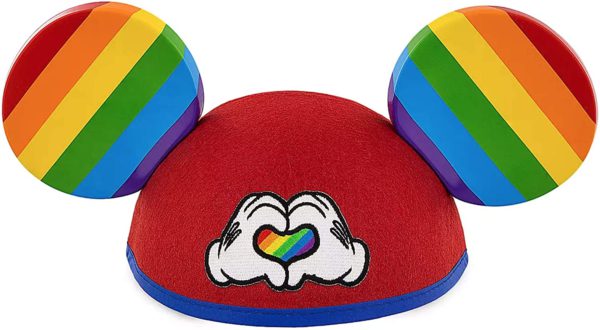 The schedule is simple: Friday is arrival day, Saturday is about Disneyland and Sunday is about California Adventure and the pool party. But Gay Days has got so much more than just a park visit: it now has Hollywood Bowl level-talent coming in for concerts. Kicking off the return to Disneyland this year is Audra McDonald and Chita Rivera.
The two stars headlined Broadway Night at the 23rd annual Gay Days, kicking off the weekend-long celebration which ran from September 17–19. Drag Race fan favorites Nina West, Jackie Cox and Jan Sport joined in the weekend's entertainments, with shows on Saturday and Sunday.
Friday night is buzzing. In the hotel lobby, Gay Days visitors are striking up conversations, getting to know each other, sharing stories about Gwen Verdon, Bob Fosse and that time they worked with Debbie Reynolds. Gay Days is definitely a great way to meet your Prince Charming.
Three-time Tony Award winner Chita Rivera began the evening with An Intimate Conversation With Chita Rivera featuring the Broadway legend in conversation with theatre historian Eddie Shapiro. She's a decorated performer with a score of firsts. She was the original Velma Kelly in Chicago, she was the original Anita in West Side Story, and she's the first Latino American to receive a Kennedy Center Honor.
When Rivera was called out on the stage she kicked her leg out high from behind the curtain, and then strutted her way to her chair. She's 88 years old, but has the bright energy, wit and sparkle of someone decades younger. With charm and humor she tells a captivated audience about that time she won the Presidential Medal of Freedom from Barack Obama, dancing with Dick Van Dyke and why she loves gay audiences – "they get it."
She looks back on her storied career with humble gratitude, unexpected for someone who has an award named after themselves (The Chita Rivera Awards for Dance and Choreography). When asked about a star studded concert she appeared in recognizing entertainment's greats she simply said "it's God's way of saying you're doing something right." Chita Rivera left the Disney audience spellbound. 
An hour later, Audra McDonald walked out on the same stage for a piano concert – with Chita Rivera in the front row! Audra is a record-breaking icon. She's a 6-time Tony winner, and has won at least one Tony in all four acting categories. But, like Chita, she is down to Earth, well-spoken and incredibly gracious. Between songs she peppers in stories about her daughter, playing Mother Superior in Sound of Music Live and Chita Rivera's influence.
Audra McDonald sings with a flawlessly smooth, often operatic quality. Standouts from her set include her cover of "Children will Listen" from Sondheim's Into the Woods and an eerie reimagining of the title track from "Cabaret", which she performed at The Met Gala by Anna Wintour's request. She also included a moving performance of the song "I'll be Here" from the lesser known musical Ordinary Days. The narrative of the song centers on a woman's relationship with her husband who dies in 9/11. In the capable hands of McDonald, the audience is moved to tears.
The evening is a shining example of the exceptional programming Gay Days has added to an already incredible weekend. The two live performances are signs that a pre-Covid world is slowly returning.