'Circus of Books,' a straight couple's back-up plan in porn
LA's iconic gay bookstore celebrated in new documentary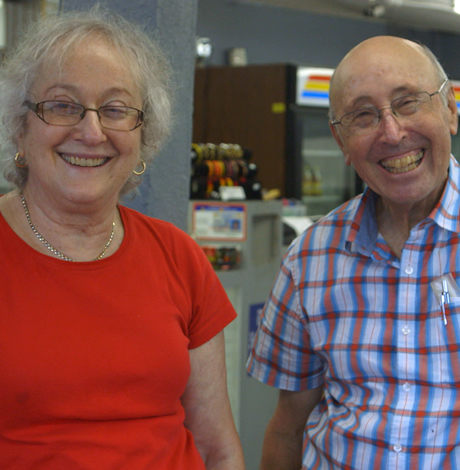 Karen and Barry Mason never planned to own a bookstore.
Karen came to Los Angeles from Ohio seeking a respite from her journalism career where she profiled Hustler publisher Larry Flynt and former U.S. Supreme Court justice Potter Stewart for the Cincinnati Enquirer. Stewart's rise to prominence came during the court's hearing in Jacobellis v. Ohio when he uttered the phrase, "I know it when I see it" regarding the legal definition of pornography.
However, her plans shifted when she fell in love with Barry Mason. Mason became a successful innovator in the kidney dialysis technology business until rising malpractice insurance costs drove them out of business.
The couple, desperate for income, responded to an ad for Hustler who was looking for a distributor in the Los Angeles area later taking over Circus of Books, a responsibility they envisioned as only being temporary.
"Circus of Books," as directed by their daughter Rachel Mason, follows the store's roughly 30-year history going from the Mason's temporary gig to an epicenter for gay Los Angelenos seeking a safe place to express themselves.
From a production standpoint, the film is solid and compelling. The writing, however, could use some improvements. In some scenes, the storytelling seems rushed with certain events being given merely a cursory view.
Karen's attitude, at certain points, leaves much to be desired and was among the greatest factors in the film's shortcomings. In some instances, she comes off as dismissive and uncooperative, and at worse, hostile and condescending.
Josh Mason described his mother's instructions during their childhood visits to the store as, "Don't look around. Look at the floor." Throughout the film, it was clear that Karen followed her advice leaving viewers to wonder if she ever truly overcame the shame surrounding her role in owning an adult bookstore geared toward gay men.
The family, after all, at Karen's demand, passed for a white, traditional, suburban, synagogue attending family when their professional lives were quite the contrary. In reality, they were as one customer described them, "purveyors of gourmet sexual material for every pervert in America."
Either way, it's obvious to viewers that this has weighed tremendously on Karen.
This was best exemplified in her response to her son, Josh, coming out as gay. In a rather bizarre twist of events, Karen is led to believe that Josh's sexuality is punishment for her involvement in Circus of Books.
Gradually, she comes to accept Josh and reconciles her acceptance with her religious beliefs and becomes a prominent advocate for other families with LGBTQ children through his work with their local PFLAG chapter.
Some of the most emotionally painful scenes are those in which Josh recounts his coming out experience, including fears of being abandoned by his parents and family. In scenes like this, viewers might question if the Masons were truly prepared to share this aspect of their story.
One of the film's most compelling attributes, however, is how the store is presented in the midst of Los Angeles queer history. Viewers will see familiar faces like adult entertainer Jeff Stryker to present day drag celebrity Alaska Thunderfuck who worked in Circus of Books for years.
Interestingly enough, viewers will notice that while progress has been made in some areas, others have seen many of these same issues either resurface or take new form.
For instance, in 2006, the Committee on Jewish Law and Standards, the rabbinical authority for the movement of Judaism that the Masons belonged to, welcomed ordination of openly gay and lesbian rabbis and the blessing of same-sex unions. Six years later, in 2012, it crafted ritual blessings for same-sex unions.
Today, non-Orthodox observant Jews like Karen Mason wouldn't begin to worry about congregation sanctioned judgement or condemnation coming upon them for accepting their child for who they are.
On the other hand, scenes surrounding AIDS carry a certain poignancy as we watch amid a global pandemic. Many of the same players who guided Americans through the AIDS crisis, such as Dr. Anthony Fauci, are among the same ones guiding us through the COVID-19 pandemic. Americans are reexamining the manner in which they live their day-to-day lives with the people they love amid the tragic loss of life of so many of their friends, family members, and neighbors. These scenes serve as crucial reminders of the many lost to the AIDS crisis and the impact that it had on the day-to-day life of countless Americans and their families.
This hits close to home considering the loss of my grandfather in 1993, a few short years before my birth, to AIDS-related illness.
Unfortunately, there is a call among social conservatives to bring back laws severely limiting the private consumption of pornography among adults. In the American Conservative, writer Charlie Peters writes about Only Fans pages, a subscription-based video platform gaining popularity among adult entertainers, "Every now and then, the modern world produces a trend so ghostly you can't help but sit back and think, would a global Islamic Caliphate really be that bad?"
Let's hope this is just bad humor.
The irony of those, like Peters and the American Conservative, is simply too much to be taken seriously. They, after all, are coalescing their energy to push for a more sexually restrictive society around a president who paid six figures in hush money to a porn star.
One of the most powerful scenes in the film comes toward the end. Barry and Rachel Mason are leading the PFLAG section of the parade waving their flags as they walk past the soon-to-be-closed Circus of Books.
It's painful to watch the scene of another casualty in the never ending war on queer spaces.
Circus of Books, like many other historical queer spaces, was a crucial chapter in the story of the evolving role in American life for gay and lesbian people. But it is now the responsibility of the next generation to create their own spaces whether physical, digital, or elsewhere.
It's crucial, however, that these new spaces achieve the same as the retiring ones: accessible and welcoming of all with a continual nod toward the future.
It's for this reason that anyone with a stake in the future or nostalgia for the past should give "Circus of Books" a watch.
Leonard A. Robinson writes from Baltimore. He has been published in the Washington Blade, New Voices, and Reason.
Dorian Awards cast a queer eye on television
Netflix favorite 'Heartstopper' nabs three nominations
As Hollywood gears up for the year's second "Awards Season" ahead of July 12's scheduled announcement of the 2022 Emmy nominations, it seems only fitting for us to bring some attention to another awards organization that has already dropped its picks for the year's best in TV content. We're referring, of course, to the Dorian Awards, which have been bestowed by the Society of LGBTQ Entertainment Critics since 2009.
If you've never heard of the Dorians, that's not surprising. In keeping with the entertainment industry's frustratingly persistent skittishness when it comes to All Things Queer, the Dorians haven't gotten much attention in the mainstream press – though with a 385-member voting body and a scandal-free history, they are arguably more reputable than the Golden Globes. Named in honor of iconic queer writer Oscar Wilde (as a reference to his novel "The Picture of Dorian Gray"), they are admittedly low profile when it comes to glitz and glamour, handing out their prizes at an annual "Winner's Toast" day party instead of a formal evening affair. Nevertheless, they've gained traction as Hollywood's attitudes toward LGBTQ inclusion and representation have shifted, and each of their two annual ceremonies – one for TV, one for film, held about six months apart – draw an increasing number of A-listers to participate, both as nominees and presenters; and while the Dorians may not hold the level of prestige enjoyed by some of the industry's other awards, at least we can be sure their voting membership won't overlook queer shows and talent as often as their counterparts at the Motion Picture and Television Academies.
That doesn't mean the Dorians are exclusively focused on LGBTQ content. The Society of LGBTQ Entertainment Critics – formerly known as the Gay and Lesbian Entertainment Critics Association, or GALECA – explicitly states that its awards are to honor "the best in film and TV, mainstream to queer+", while calling attention to the importance of queer contribution and sensibility within the wider culture and reminding "bullies, bigots, and our own at-risk youth that the world loves the sly Q eye on entertainment." With some state governments and the SCOTUS itself dedicating themselves an all-out assault on the LGBTQ community and its hard-won rights, that last point seems particularly resonant; with so much homo- and transphobic hate pouring its efforts into erasing us, our visibility is more crucial than ever.
Fortunately, as the slate of Dorian nominees announced by GALECA on June 22 reveals, the queer presence on television is strong. No longer segregated to a "niche" genre, the LGBTQ community has finally begun to appear on our screens as it does in life – blended, alongside everyone else, into a world that has room for us all. That's what ideal inclusion looks like, and it's heartening – especially now – to see that it has become the norm in so much of the industry's best offerings.
This year, HBO leads the pack in terms of nods. Two of its heavily queer-inclusive shows, "Hacks" and "Somebody Somewhere," received five nominations each, while "Euphoria" and "The White Lotus" snagged 4 and 3, respectively. In total, the cable-and-streaming giant got 24, with an additional 13 for programming exclusively on HBO Max, bringing the total to 37.
Coming in second with less than half that number is Netflix. Among its 15 nominations are three nods for "Heartstopper," the runaway queer fan favorite based on a sweet UK webcomic about two schoolboys in love, and two each for Natasha Lyonne's brain-twisting time travel dramedy "Russian Doll" and the already-award-winning Korean thriller "Squid Game."
New series scored high among Dorian voters this year. Besides "Heartstopper" and "Somebody Somewhere," ABC's "Abbott Elementary," Showtime's "Yellow Jackets," and Apple TV+'s "Severance" each received multiple nominations, with many other freshman titles picking up individual nods.
As for the awards themselves, the Dorians feature fewer overall categories – instead of being split into "gendered" divisions, actors of all genders compete for a single award in each category – and set themselves apart by striking a mildly tongue-in-cheek pose in the presentation of its "special" accolades. In presenting awards like Campiest TV Show or the brand new "You Deserve an Award" award, the Dorians give a tip of the lavender hat to the tradition of Wildean wit at their back – but they also assert the importance of queer perspective when it comes to taste-making and the aesthetic arts.
Nominees for the 14th Annual Dorian TV Awards (honoring shows which debuted June 1, 2021-May 31, 2022) are listed below. Winners will be revealed on Wednesday, Aug. 12.
BEST TV DRAMA: "Better Call Saul"; "Heartstopper"; "Yellowjackets"; "Severance"; "Succession"
BEST TV COMEDY: "Abbott Elementary"; "Barry"; "Hacks"; "The Other Two"; "Our Flag Means Death"
BEST LGBTQ SHOW: "Hacks"; "Heartstopper"; "The Other Two"; "Our Flag Means Death"; "Somebody Somewhere"; "RuPaul's Drag Race"
BEST TV MOVIE OR MINISERIES: "Dopesick"; "The Dropout"; "Midnight Mass"; "Station Eleven"; "The White Lotus"
BEST NON-ENGLISH LANGUAGE TV SHOW: "Elite"; "Lupin"; "My Brilliant Friend"; "Pachinko"; "Squid Game"
BEST UNSUNG SHOW: "Better Things"; "The Other Two"; "Our Flag Means Death"; "Russian Doll"; "Somebody Somewhere"; "We Are Lady Parts"
BEST TV PERFORMANCE: Quinta Brunson ("Abbott Elementary"); Kit Connor ("Heartstopper"); Bridget Everett ("Somebody Somewhere"); Bill Hader ("Barry"); Lily James ("Pam & Tommy"); Natasha Lyonne ("Russian Doll"); Melanie Lynskey ("Yellowjackets"); Amanda Seyfried ("The Dropout"); Jean Smart ("Hacks"); Zendaya ("Euphoria")
BEST SUPPORTING TV PERFORMANCE: Murray Bartlett ("The White Lotus"); Anthony Carrigan ("Barry"); Jennifer Coolidge ("The White Lotus"); Hannah Einbinder ("Hacks"); Jeff Hiller ("Somebody Somewhere"); Janelle James ("Abbott Elementary"); Matthew Macfadyen ("Succession"); Christina Ricci ("Yellowjackets"); Rhea Seehorn ("Better Call Saul"); Sydney Sweeney ("Euphoria")
BEST TV MUSICAL PERFORMANCE: Beyonce, "HYPERLINK "https://www.youtube.com/watch?v=4aeDlZOD-B0″Be Alive" (94th Academy Awards); Kristin Chenoweth and cast, "HYPERLINK "https://www.youtube.com/watch?v=_PmS5JIfSkk"Tribulation" ("Schmigadoon!"); Bridget Everett and Jeff Hiller, "HYPERLINK "https://www.youtube.com/watch?v=As-a_bzFrl0″Don't Give Up" ("Somebody Somewhere"); Jean Smart, "You Make Me Feel Like a Natural Woman" ("Hacks"); Cecily Strong and cast, "HYPERLINK "https://www.youtube.com/watch?v=Dj5mJGyoYIM"Corn Puddin'" ("Schmigadoon!"); Hannah Waddingham and cast, "HYPERLINK "https://www.youtube.com/watch?v=4B0HktX4xqQ"Never Gonna Give You Up" ("Ted Lasso")
BEST TV DOCUMENTARY OR DOCUMENTARY SERIES: "The Andy Warhol Diaries"; "The Beatles: Get Back"; "How to with John Wilson"; "Spring Awakening: Those You've Known"; "We Need to Talk About Cosby"
BEST CURRENT AFFAIRS PROGRAM: "The Amber Ruffin Show"; "The Daily Show with Trevor Noah"; "Full Frontal with Samantha Bee"; "Last Week Tonight with John Oliver"; "The Late Show with Stephen Colbert"; "The Rachel Maddow Show"; "ZIWE" (Showtime)
BEST ANIMATED SHOW: "Arcane"; "Big Mouth"; "Bob's Burgers"; "Q Force"; "Tuca & Bertie"; "What If…?"
BEST REALITY SHOW: "Legendary"; "The Real World Homecoming: New Orleans"; "RuPaul's Drag Race"; "Survivor"; "Top Chef: Houston"; "We're Here"
MOST VISUALLY STRIKING SHOW: "Euphoria"; "The Gilded Age"; "Loki"; "Severance": "Squid Game"
CAMPIEST TV SHOW: "Diana: The Musical"; "Euphoria"; "Girls5Eva"; "Nine Perfect Strangers"; "Schmigadoon!"
WILDE WIT AWARD (to a performer, writer or commentator whose observations both challenge and amuse): Joel Kim Booster; Quinta Brunson; Jerrod Carmichael; Jennifer Coolidge; Bowen Yang
THE "YOU DESERVE AN AWARD!" AWARD (to a uniquely talented TV icon we adore): Gillian Anderson; Christine Baranski; Lynda Carter; Kim Cattrall; Cassandra Peterson
GALECA LGBTQIA+ TV TRAILBLAZER (for creating art that inspires empathy, truth and equity): Jerrod Carmichael; Margaret Cho; Russell T. Davies; Kate McKinnon; Bowen Yang
'Jackie & Me' puts a refreshing spin on Camelot
Jack's gay pal narrates fictional take on iconic love affair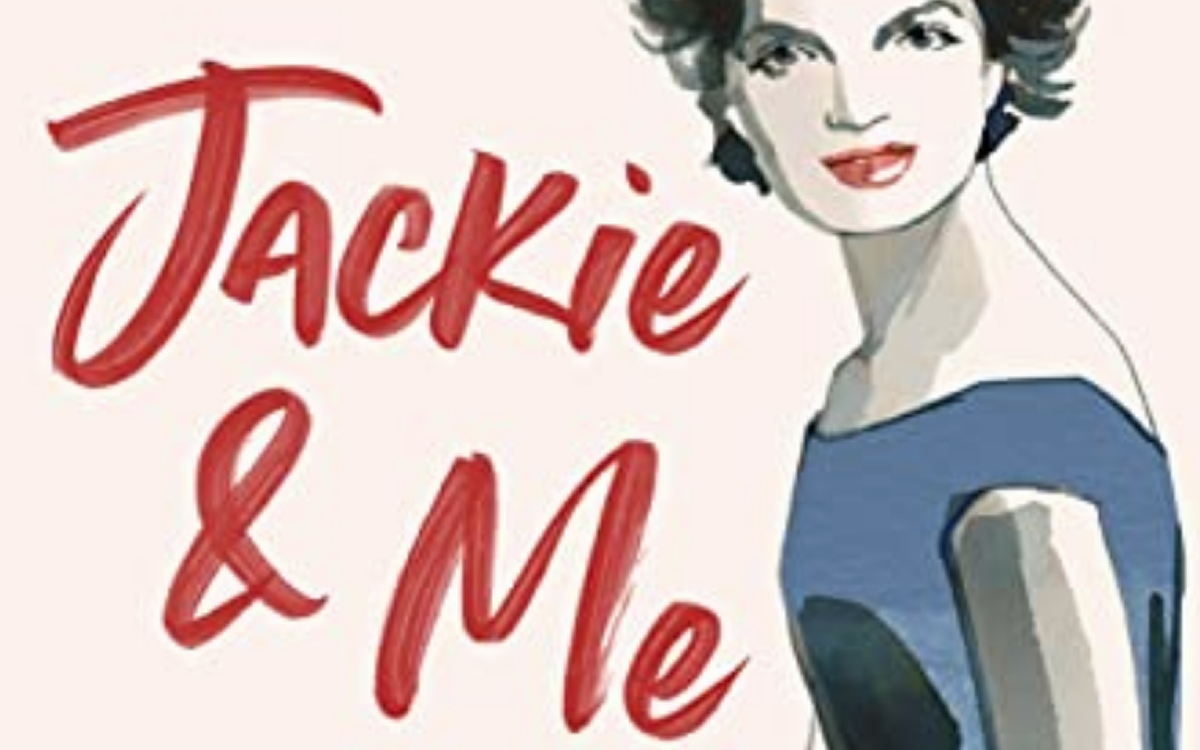 'Jackie & Me: A Novel'
By Louis Bayard
c.2022, Algonquin
$28/352 pages
It is a truth that is universally acknowledged: A love story will be not only entertaining, but a moving, thought-provoking page-turner, if it has a gay best friend.
"Jackie & Me" by Louis Bayard, the acclaimed gay novelist, isn't a Jane Austen tale. But Austen would have appreciated Bayard's witty, poignant, new novel.
Unless you've lived under a rock, whether you're Gen Z or a Boomer, you know about Jack and Jackie Kennedy and Camelot.
Yet, Bayard, in his tenth novel "Jackie & Me," puts a refreshing spin on this story.
The novel is narrated by Kirk LeMoyne (a.k.a. "Lem") Billings, Jack's best friend. Lem has been JFK's pal since they were students at Choate. Though Lem never says "I'm out and I'm proud," it's clear that he's gay.
Lem is JFK's fixer and court jester. He pays for Jack's lunch. If Jack's in the mood, Lem drinks with him. When Jack needs advice on love affairs, Lem's on it.
"Jackie & Me" brings us JFK and Jackie before they were iconic.
The novel takes place in 1952. Jackie, 22, then Jacqueline Lee Bouvier, is the "inquiring photographer" for the Washington Times Herald. Jack, 35, is a Massachusetts congressman. They don't know each other until they meet up at a party in D.C.
What makes "Jackie & Me" so enjoyable is that Lem is our fly on the wall. He takes us along as the couple date, meet the parents, and wed.
Jack is from a wealthy, Irish, Catholic political family. The Kennedys know everyone from Harry and Bess Truman to Henry and Clare Luce to Joe McCarthy.
Jackie's father, known as "Black Jack," was a Wall Street stockbroker. Her mother Janet Auchincloss was a socialite. Her stepfather Hugh Auchincloss was a Standard Oil heir. Unlike many women at the time, Jackie is well educated (with a degree in French literature from Washington University and classes at the Sorbonne in Paris).
Jack loves sleeping with women, but has no love for marriage. Yet he must marry because "my father says I can't get elected [president] if I'm not married," he tells Lem.
Knowing that matrimony is in his future whether he likes it or not, Jack thinks Jackie might be the right woman to marry. But he wants to be sure she's not involved with other men and that, if they wed, she'll tolerate his extramarital liaisons. He turns to his dependable buddy Lem and asks him to pal around with Jackie – to spy on her.
Lem isn't thrilled by this. "Who would I be working for," he says to Jack, "you? Your father 'the bossman'?"
While Jack's been busy in Congress and womanizing, he's been escorting Jackie about town. They've gone to the Smithsonian, laughed at bad Loretta Young movies and gone to an amusement park. They've become close friends.
If something happens and Jack doesn't work out, "would you be my back-up husband," Jackie, who's caught on to Jack's foibles, jokes to Lem.
Billings, who lived from 1916 to 1981, maintained ties with the Kennedy family after Jack's death.
But "Jackie & Me" is, without apology, a fictional work and "an exercise in alternative history," Bayard writes in the acknowledgments.
Though a work of fiction, "Jackie & Me" feels true. In the novel, Jackie and Lem are outsiders. Jackie isn't of the Kennedy family and doesn't, as many women did then, aspire to be a homemaker. Lem was a closeted gay man when homophobia was socially acceptable.
Lem recalls how at Choate, boys who wanted sex or tenderness from other boys, would write notes on toilet paper. "I'm not that kind of boy," responds Jack on receiving a note on toilet tissue from Lem.
"Jackie & Me" is intriguing because it's not, at heart, about the romance of a glittering young couple. It's an Austenesque triangle: the tale of the twists, turns, love and friendship of three compadres.
It's a charming, elegant summer read.
The Blade may receive commissions from qualifying purchases made via this post.
July 4 travel woes in flight cancellations, record number Americans driving
A record number of Americans are expected to travel by car this upcoming July 4th holiday weekend, per the Triple A auto club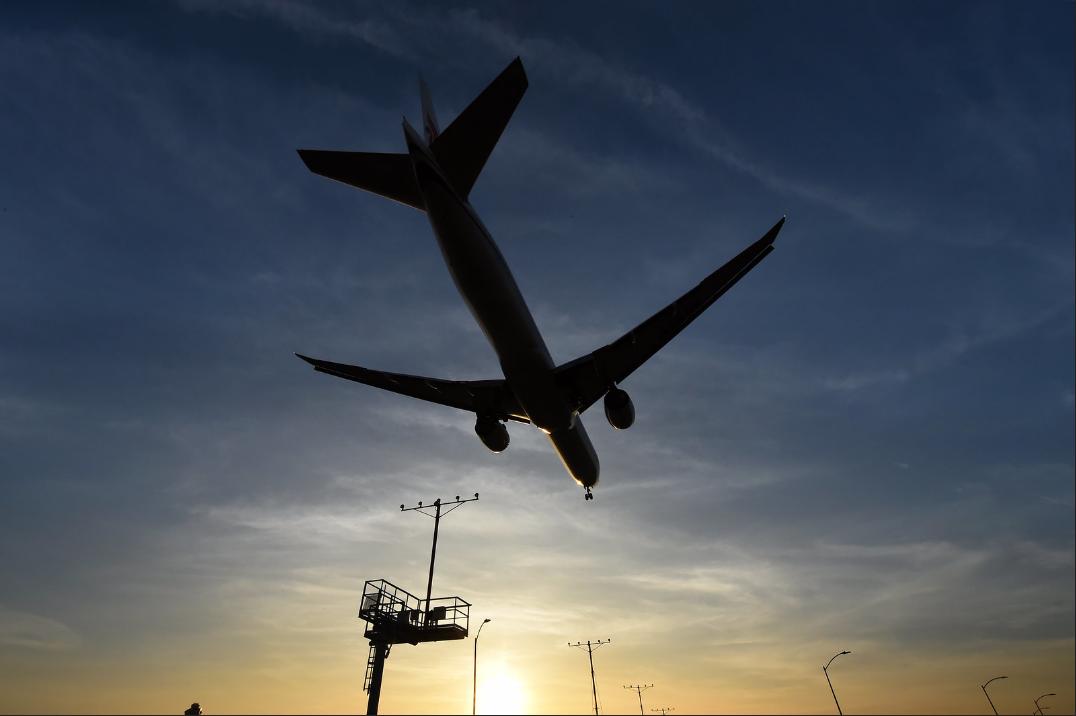 LOS ANGELES – As the 4th of July weekend approaches, Americans getting underway to travel are facing heavy delays and cancellations amid staffing strains, weather, among other issues with U.S. air carriers.
On Friday according to tracking website FlightAware.com as of 7PM Pacific there were 27,544 total delays, domestic flight cancellations were 2,975 and international flight cancellations within, into, or out of the United States were 571.
(See the MiseryMap for a live visualization of flight delays.)
CNBC reported that consumer complaints are piling up. In April, the latest available data, the Transportation Department received 3,105 from travelers about U.S. airlines, up nearly 300% from April 2021, and at nearly double the rate during the same period last year.
The unprecedented number of airline cancelations and delays is causing travelers to choose to drive and fly. Delta, American Airlines and United are all trimming their schedules even further to accommodate staffing shortages, despite passenger levels hitting post-pandemic highs.
Airlines and the Federal Aviation Administration have sparred over who's to blame. Airlines chalk up the disruptions to bad weather, their staffing shortages and staffing problems at the government's air traffic control.
Yesterday, the FAA's acting Administrator Billy Nolen and other top agency officials held a call with airline executives to discuss weekend planning, including the agency's use of overtime to staff its facilities, traffic and routing plans, according to a person familiar with the meeting. The call was in addition to regular planning meetings with airlines.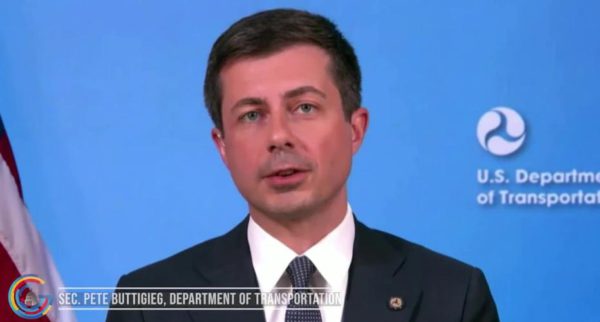 U. S. Transportation Secretary Pete Buttigieg: "It is time for the airline industry to deliver."
Transportation Secretary Pete Buttigieg told reporters Friday that, "passengers have high expectations from an industry that we have supported with tens of billions of dollars in taxpayer funding through the pandemic to keep it up and running so that it can serve passengers. Now we need them to deliver."
Concerned about flight cancellation trends, Buttigieg said he has spoken directly with airlines.
"Something I've asked them to do so that if you're selling a ticket, you know you can back that up, that you have the staffing to do it," he added.
A record number of Americans are expected to travel by car this upcoming July 4th holiday weekend, per a new report from the Triple A auto club.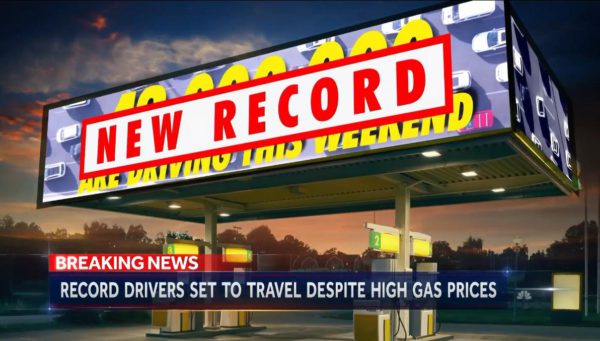 Just in time for that Fourth of July travel, gas prices are continuing to drop from their record high points of two weeks ago as the Energy Information Administration reports that gasoline stockpiles across the country have increased, according to the Auto Club's Weekend Gas Watch.
Since Monday, the national average for a gallon of regular gasoline has decreased by four cents to $4.85.
Despite the highest 4th of July gas prices on record, 42 million Americans are driving this holiday.
Travelers Driving This 4th of July Weekend To Avoid Airport Chaos: