'Circus of Books,' a straight couple's back-up plan in porn
LA's iconic gay bookstore celebrated in new documentary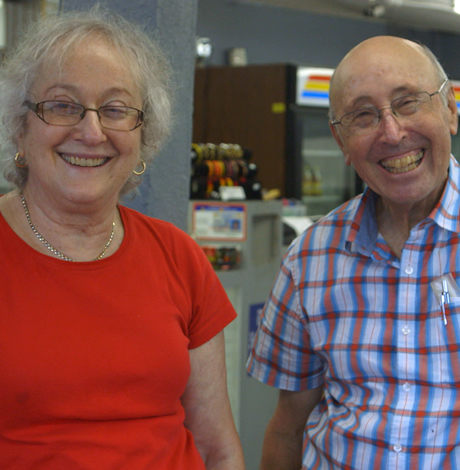 Karen and Barry Mason never planned to own a bookstore.
Karen came to Los Angeles from Ohio seeking a respite from her journalism career where she profiled Hustler publisher Larry Flynt and former U.S. Supreme Court justice Potter Stewart for the Cincinnati Enquirer. Stewart's rise to prominence came during the court's hearing in Jacobellis v. Ohio when he uttered the phrase, "I know it when I see it" regarding the legal definition of pornography.
However, her plans shifted when she fell in love with Barry Mason. Mason became a successful innovator in the kidney dialysis technology business until rising malpractice insurance costs drove them out of business.
The couple, desperate for income, responded to an ad for Hustler who was looking for a distributor in the Los Angeles area later taking over Circus of Books, a responsibility they envisioned as only being temporary.
"Circus of Books," as directed by their daughter Rachel Mason, follows the store's roughly 30-year history going from the Mason's temporary gig to an epicenter for gay Los Angelenos seeking a safe place to express themselves.
From a production standpoint, the film is solid and compelling. The writing, however, could use some improvements. In some scenes, the storytelling seems rushed with certain events being given merely a cursory view.
Karen's attitude, at certain points, leaves much to be desired and was among the greatest factors in the film's shortcomings. In some instances, she comes off as dismissive and uncooperative, and at worse, hostile and condescending.
Josh Mason described his mother's instructions during their childhood visits to the store as, "Don't look around. Look at the floor." Throughout the film, it was clear that Karen followed her advice leaving viewers to wonder if she ever truly overcame the shame surrounding her role in owning an adult bookstore geared toward gay men.
The family, after all, at Karen's demand, passed for a white, traditional, suburban, synagogue attending family when their professional lives were quite the contrary. In reality, they were as one customer described them, "purveyors of gourmet sexual material for every pervert in America."
Either way, it's obvious to viewers that this has weighed tremendously on Karen.
This was best exemplified in her response to her son, Josh, coming out as gay. In a rather bizarre twist of events, Karen is led to believe that Josh's sexuality is punishment for her involvement in Circus of Books.
Gradually, she comes to accept Josh and reconciles her acceptance with her religious beliefs and becomes a prominent advocate for other families with LGBTQ children through his work with their local PFLAG chapter.
Some of the most emotionally painful scenes are those in which Josh recounts his coming out experience, including fears of being abandoned by his parents and family. In scenes like this, viewers might question if the Masons were truly prepared to share this aspect of their story.
One of the film's most compelling attributes, however, is how the store is presented in the midst of Los Angeles queer history. Viewers will see familiar faces like adult entertainer Jeff Stryker to present day drag celebrity Alaska Thunderfuck who worked in Circus of Books for years.
Interestingly enough, viewers will notice that while progress has been made in some areas, others have seen many of these same issues either resurface or take new form.
For instance, in 2006, the Committee on Jewish Law and Standards, the rabbinical authority for the movement of Judaism that the Masons belonged to, welcomed ordination of openly gay and lesbian rabbis and the blessing of same-sex unions. Six years later, in 2012, it crafted ritual blessings for same-sex unions.
Today, non-Orthodox observant Jews like Karen Mason wouldn't begin to worry about congregation sanctioned judgement or condemnation coming upon them for accepting their child for who they are.
On the other hand, scenes surrounding AIDS carry a certain poignancy as we watch amid a global pandemic. Many of the same players who guided Americans through the AIDS crisis, such as Dr. Anthony Fauci, are among the same ones guiding us through the COVID-19 pandemic. Americans are reexamining the manner in which they live their day-to-day lives with the people they love amid the tragic loss of life of so many of their friends, family members, and neighbors. These scenes serve as crucial reminders of the many lost to the AIDS crisis and the impact that it had on the day-to-day life of countless Americans and their families.
This hits close to home considering the loss of my grandfather in 1993, a few short years before my birth, to AIDS-related illness.
Unfortunately, there is a call among social conservatives to bring back laws severely limiting the private consumption of pornography among adults. In the American Conservative, writer Charlie Peters writes about Only Fans pages, a subscription-based video platform gaining popularity among adult entertainers, "Every now and then, the modern world produces a trend so ghostly you can't help but sit back and think, would a global Islamic Caliphate really be that bad?"
Let's hope this is just bad humor.
The irony of those, like Peters and the American Conservative, is simply too much to be taken seriously. They, after all, are coalescing their energy to push for a more sexually restrictive society around a president who paid six figures in hush money to a porn star.
One of the most powerful scenes in the film comes toward the end. Barry and Rachel Mason are leading the PFLAG section of the parade waving their flags as they walk past the soon-to-be-closed Circus of Books.
It's painful to watch the scene of another casualty in the never ending war on queer spaces.
Circus of Books, like many other historical queer spaces, was a crucial chapter in the story of the evolving role in American life for gay and lesbian people. But it is now the responsibility of the next generation to create their own spaces whether physical, digital, or elsewhere.
It's crucial, however, that these new spaces achieve the same as the retiring ones: accessible and welcoming of all with a continual nod toward the future.
It's for this reason that anyone with a stake in the future or nostalgia for the past should give "Circus of Books" a watch.
Leonard A. Robinson writes from Baltimore. He has been published in the Washington Blade, New Voices, and Reason.
"Sex and The City" star Willie Garson has died at age 57
Garson found professional success on shows including "Sex and the City" but his favorite job happened when the cameras stopped rolling
NEW YORK – In a tweet on Tuesday, actor Titus Welliver broke the news of the death from pancreatic cancer of his friend and fellow actor Willie Garson. Garson's 20 year-old son Nathan, a student at The College of Wooster, a private liberal arts college in Wooster, Ohio, added his own heartbreaking tribute to his father in an Instagram post.
There are no words. I love you dear brother. We are fewer pic.twitter.com/Q4Sblb7Nqw

— TitusWelliver (@welliver_titus) September 21, 2021
The actor was in New York City reprising his role of Stanford Blatch in HBO's Sex and the City's revival series,  And Just Like That.
According to an exclusive interview by Page Six in 2020, the actor's favorite role however was that of 'Dad.'
Willie Garson found professional success on shows including "Sex and the City" and "White Collar," but his favorite job happened when the cameras stopped rolling. […] "He's an adult and soon to be taking care of me which is really why I got him to be honest," Garson said at the time. "He's lovely and a really special guy. He's wonderful and he's in college in Ohio."
The New Jersey-born actor also told us that he "always wanted to have a child," so he decided to pursue adoption as a single parent.
********************
Video: A straight & a gay guy react to "That's what I want" by Lil Nas X
StanChris is a 20-something vlogger from the Northeastern U.S. who chronicles his life as a young everyday average gay guy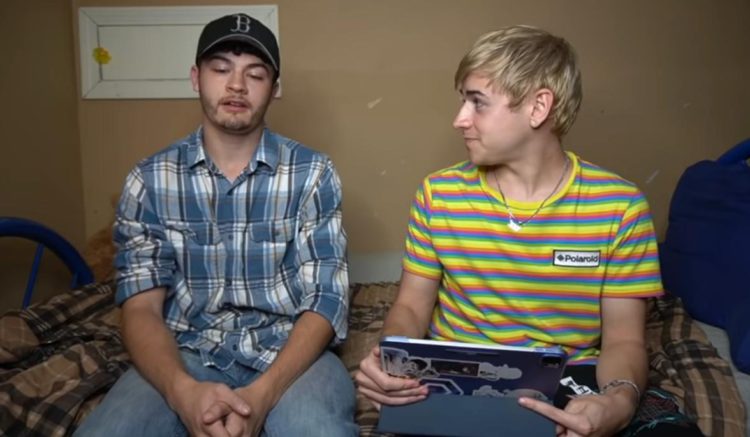 LOS ANGELES – The twenty-something StanChris, the Out YouTuber who has been building his audience on his channel by vlogging about the ordinary everyday experiences of his life as a young gay guy, is back with his straight friend and together they react to the brand new Lil Nas X's new music video THATS WHAT I WANT which was released on September 16, 2021.
WATCH:
Audra McDonald and Chita Rivera come to Gay Days Disneyland
During Gay Days thousands of LGBTQ+ Disney fans celebrate in Disneyland and Disney California Adventure in Anaheim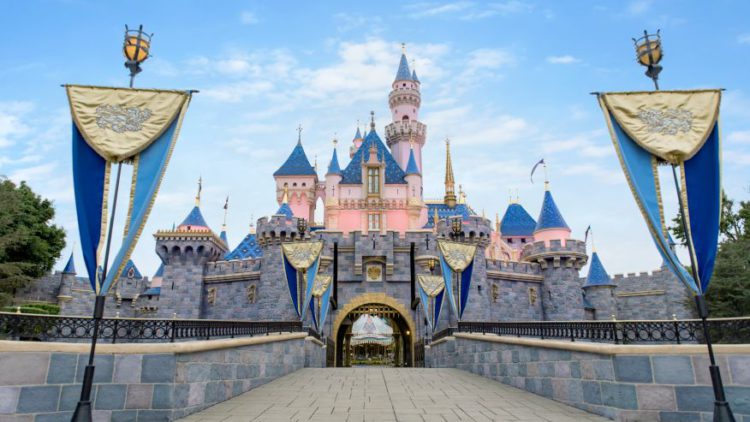 ANAHEIM- Broadway is back, and it's come to Anaheim. The legendary Audra McDonald and Chita Rivera, two absolute Titans of musical theatre, stopped by Disney's Grand Californian Hotel Friday night for two intimate back to back engagements for the crowds at the annual Gay Days Anaheim, or as it is more popularly known: Disneyland Gay Days. 
During Gay Days thousands of LGBTQ+ Disney fans celebrate in Disneyland and Disney California Adventure, with a weekend filled with scavenger hunts, meetups and parties. The park and the hotels almost feel like West Hollywood on a Friday night. The energy this year is especially lively, as Covid prevented last year's celebration. 
Gay Days began in 1998, attracting a crowd of 2,500 visitors. The weekend now pulls in over ten times that, with 30,000 visitors joining in on the magic in 2019. In a massive group photo outside Sleeping Beauty's castle, the entire group is decked out in the signature Gay Days red t-shirts – the 2019 edition featured a fabulous Star Wars Storm Trooper with the text "May the Fierce Be With You."
While the event is not officially sanctioned by Disney, it is supported by it. Disney Pride, as well as several other branches of the Disney empire, have joined in as sponsors for the weekend. It's also a favorite weekend for the Disneyland cast and staff.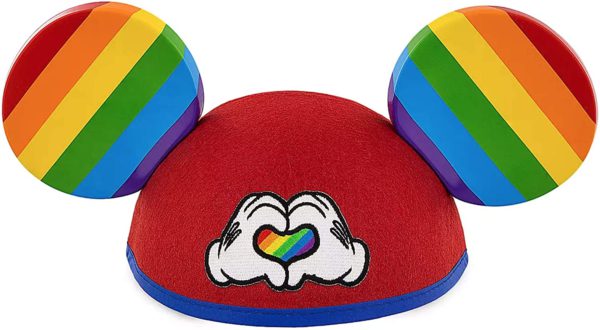 The schedule is simple: Friday is arrival day, Saturday is about Disneyland and Sunday is about California Adventure and the pool party. But Gay Days has got so much more than just a park visit: it now has Hollywood Bowl level-talent coming in for concerts. Kicking off the return to Disneyland this year is Audra McDonald and Chita Rivera.
The two stars headlined Broadway Night at the 23rd annual Gay Days, kicking off the weekend-long celebration which ran from September 17–19. Drag Race fan favorites Nina West, Jackie Cox and Jan Sport joined in the weekend's entertainments, with shows on Saturday and Sunday.
Friday night is buzzing. In the hotel lobby, Gay Days visitors are striking up conversations, getting to know each other, sharing stories about Gwen Verdon, Bob Fosse and that time they worked with Debbie Reynolds. Gay Days is definitely a great way to meet your Prince Charming.
Three-time Tony Award winner Chita Rivera began the evening with An Intimate Conversation With Chita Rivera featuring the Broadway legend in conversation with theatre historian Eddie Shapiro. She's a decorated performer with a score of firsts. She was the original Velma Kelly in Chicago, she was the original Anita in West Side Story, and she's the first Latino American to receive a Kennedy Center Honor.
When Rivera was called out on the stage she kicked her leg out high from behind the curtain, and then strutted her way to her chair. She's 88 years old, but has the bright energy, wit and sparkle of someone decades younger. With charm and humor she tells a captivated audience about that time she won the Presidential Medal of Freedom from Barack Obama, dancing with Dick Van Dyke and why she loves gay audiences – "they get it."
She looks back on her storied career with humble gratitude, unexpected for someone who has an award named after themselves (The Chita Rivera Awards for Dance and Choreography). When asked about a star studded concert she appeared in recognizing entertainment's greats she simply said "it's God's way of saying you're doing something right." Chita Rivera left the Disney audience spellbound. 
An hour later, Audra McDonald walked out on the same stage for a piano concert – with Chita Rivera in the front row! Audra is a record-breaking icon. She's a 6-time Tony winner, and has won at least one Tony in all four acting categories. But, like Chita, she is down to Earth, well-spoken and incredibly gracious. Between songs she peppers in stories about her daughter, playing Mother Superior in Sound of Music Live and Chita Rivera's influence.
Audra McDonald sings with a flawlessly smooth, often operatic quality. Standouts from her set include her cover of "Children will Listen" from Sondheim's Into the Woods and an eerie reimagining of the title track from "Cabaret", which she performed at The Met Gala by Anna Wintour's request. She also included a moving performance of the song "I'll be Here" from the lesser known musical Ordinary Days. The narrative of the song centers on a woman's relationship with her husband who dies in 9/11. In the capable hands of McDonald, the audience is moved to tears.
The evening is a shining example of the exceptional programming Gay Days has added to an already incredible weekend. The two live performances are signs that a pre-Covid world is slowly returning.