Dekkoo invites submissions for $10,000 'Love and Distance' short film competition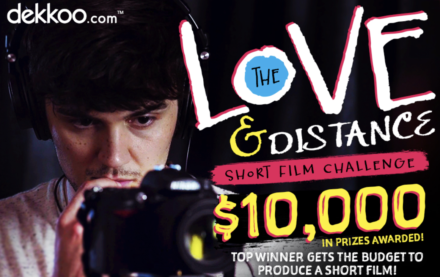 Are you an aspiring filmmaker looking for a way to flex your creative muscles during this time of global hardship? Dekkoo, the premiere subscription-based streaming service dedicated to gay men, might have just the motivation you need to get started, right now.
In its commitment to giving back and inspiring creativity, the queer entertainment platform is launching a one-week short film challenge, in which creators could win a cut of $10,000.00 in prizes.
With the pandemic putting a spotlight on our relationships with others and ourselves, the theme for the Dekkoo competition is "Love and Distance." What do relationships in the time of quarantine look like? How do they function? Are you dating from a distance, or are you home alone and loving it.? Dealing with romance and heartbreak while social distancing or flirting from far away?
Filmmakers are invited to shoot and submit a 5-minute maximum length short film telling a queer story that deals with love and distance. It can be funny, sad, romantic, sexy – anything.
But get your camera rolling fast – submissions need to be in by May 10, with voting to be tallied through May 18 and winners announced May 20.
Details are below:
PRIZES
The Dekkoo Jury Award
• One film will be selected. The winning film will be decided by the Dekkoo staff based on artistic merit. The winner will receive a cash award of $2,500.00 and the opportunity to direct a Dekkoo-original short film with a production budget of $5,000.00.
Audience Favorites
• Four films will be selected. The four films that receive the most comments on that films page on Dekkoo.com will win $1,000.00 each! Filmmakers are encouraged to ask fans to comment often!
How to Submit your Film:
First, complete this entry form.
Next, send us your film via Dropbox.
You can also submit your film by sending a password protected link to [email protected]
Guidelines:
• All films should be 1920×1080 or higher, H.264, preferably no vertical video. All submissions uploaded to Dropbox should be clearly labeled with the film title and director (ex: Avengers_Whedon.mp4)
• All languages are welcome, but non-English submissions must have English subtitles.
• Submissions must be no more than 5-minutes in length and submitted via Dekkoo's Dropbox Folder or a password-protected URL between Monday, May 4 and Sunday, May 10, 2020. All submissions are due no later than Sunday, May 10 at 11:59pm Eastern.
• It is FREE to submit your film. There is no entrance fee!
• As an added bonus, all filmmakers who submit a film to the challenge (as long as it is accepted by Dekkoo) will receive a free 6-month Dekkoo-subscription.
Ellen Degeneres sits down with NBC's Savannah Guthrie
Ellen chats with Savannah Guthrie on Today about her leaving daytime television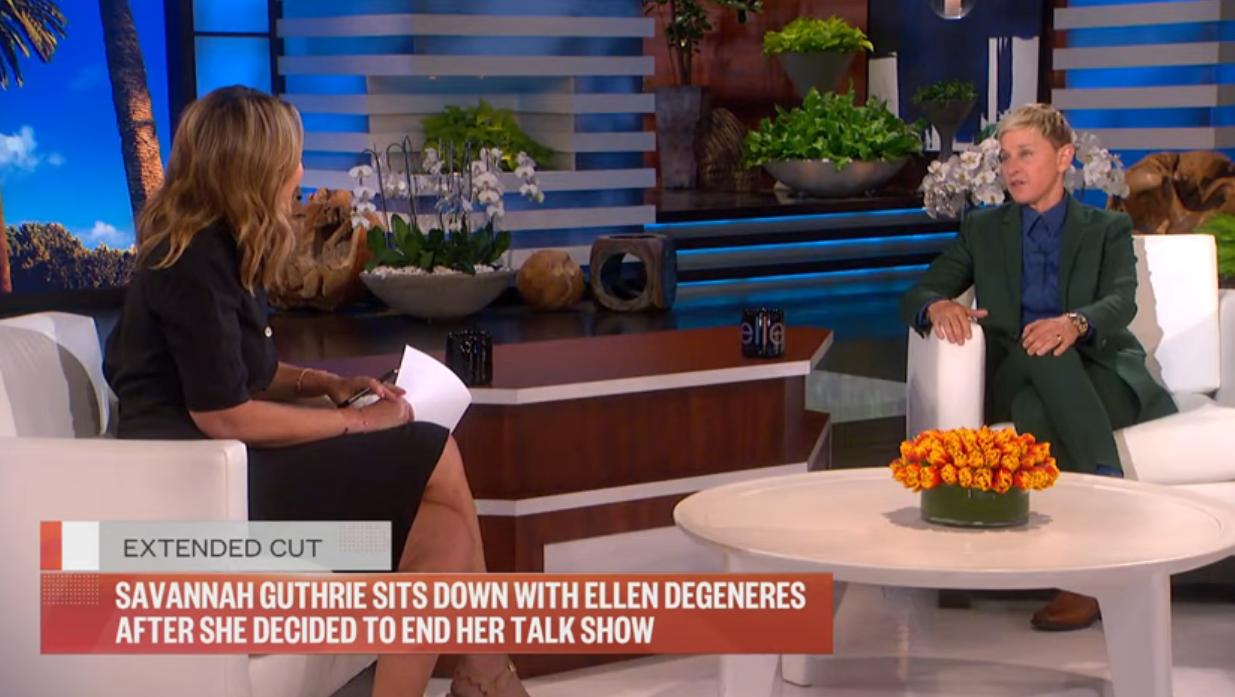 BURBANK – Ellen DeGeneres announced yesterday that she will end her talk show after next season. NBC's Savannah Guthrie speaks with DeGeneres Friday about the decision, which comes 10 months after DeGeneres faced accusations of allowing/running a toxic workplace.
WATCH:
Ellen discusses her departure with Oprah Winfrey
The two powerful women television celebrities shared how each came to the decision for their shows to end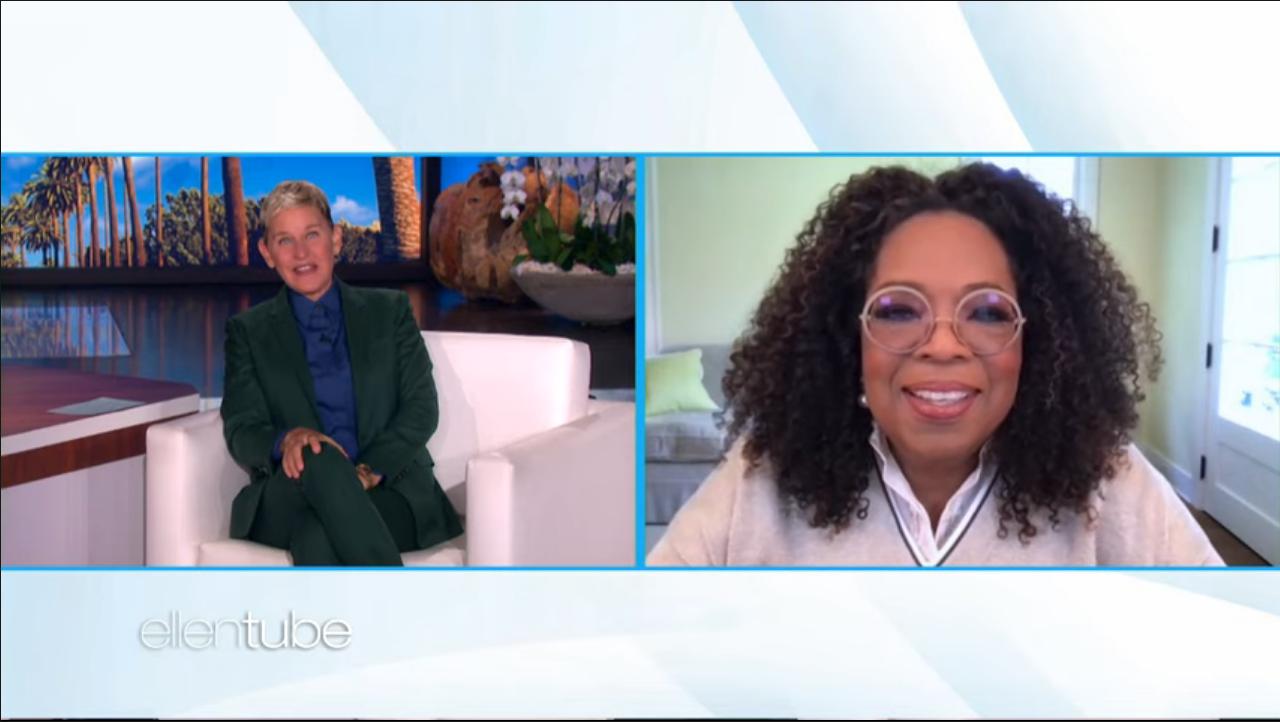 BURBANK – After Ellen DeGeneres announced she would be ending her talk show with Season 19 this week, she had a discussion with invited special guest Oprah Winfrey on Thursday, whose iconic talk show wrapped in 2011 after 25 seasons.
The two powerful women television celebrities shared how each came to the decision for their shows to come to an end, and Winfrey divulged what she misses about her show, and DeGeneres revealed what she will miss about hers.
Winfrey also talked about her new Apple TV+ mental health docuseries "The Me You Can't See," which she co-created and executive produces with the Duke of Sussex, Prince Harry.
WATCH:
Instagram unveils pronouns for its users to define themselves
Recognition and respect of our pronouns can make all the difference for our health and wellbeing especially to LGBTQ youth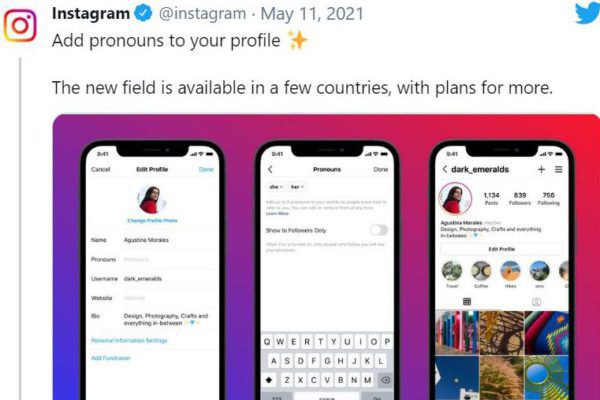 PALO ALTO, CA. – Instagram rolled out a new feature for its platform users in the U.S., U.K., Canada and Australia Tuesday with "plans for more" in other countries the social media giant said. Users will now be able to select their preferred profile pronoun from he/him, she/her and they/them. Once selected, the pronoun preference will appear in small gray letters next to their username.
LGBTQ social media influencers and others including LGBTQ+ advocacy groups have embraced the change in multiple threads on Twitter and on the Instagram platform.
"Pronouns matter, and adding inclusive pronouns to a contact form is more than just a demonstration of allyship," GLAAD president and CEO Sarah Kate Ellis said in a statement sent to NBC's TODAY show in January after the White House updated its contact form on its website to include gender-inclusive pronouns and prefixes.
"Research has shown that recognition and respect of our pronouns can make all the difference for our health and wellbeing — especially when it comes to LGBTQ youth," Ellis said.
A poll conducted last summer by The Trevor Project, an LGBTQ suicide prevention and crisis intervention organization, found that 1 in 4 LGBTQ youth use pronouns or pronoun combinations that fall outside of the binary construction of gender.
Although 75% of youth use either he/him or she/her exclusively, 25% of LGBTQ youth use they/them exclusively, a combination of he/him, she/her, or they/them, or neopronouns such as ze/zir or fae/faer.
Nearly two-thirds of LGBTQ youth who use pronouns outside of the binary opt to use combinations of he/him, she/her, and they/them. This included pronoun usage such as "she and they" or "he and they," as well as using "she, he, and they" to express the nuances of their gender.
ICYMI: now you can add pronouns to your profile💜

Add up to 4 pronouns and edit or remove them any time. You can also choose to display pronouns to only people who follow you. pic.twitter.com/KRc76qm5vZ

— Instagram (@instagram) May 12, 2021