Tijuana shelter protects LGBTQ immigrants from coronavirus
Jardín de las Mariposas has around 20 residents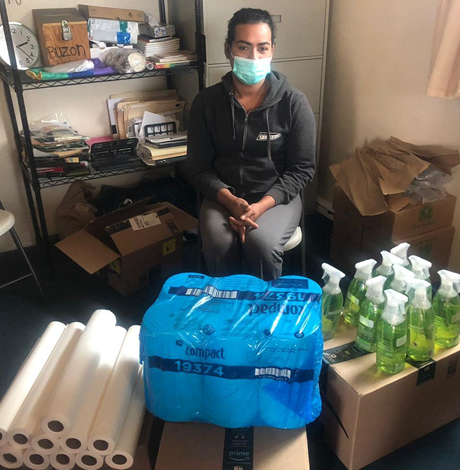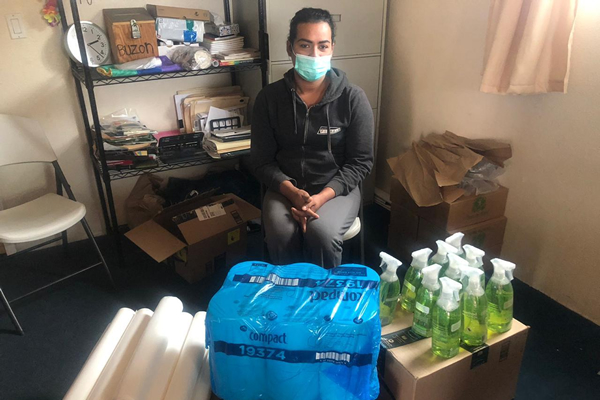 Editor's note: The Los Angeles Blade published a Spanish version of this story on April 27. Haga clic aquí para ver la versión en español de este artículo.
Around 20 LGBTQ immigrants, the majority of whom are transgender women from countries throughout Latin America, are isolated and protected from the threat of the coronavirus in the Jardín de las Mariposas shelter in the Mexican border city of Tijuana.
Jaime Marín Rocha, the shelter's legal representative, told the Los Angeles Blade in an exclusive interview the shelter has implemented new hygiene and cleaning procedures that include the use of masks, gloves, antibacterial gels, disinfectants and bleach in order to stop the spread of the virus and to protect the health of its residents and clients.
"The local government in Tijuana has not supported us a lot," lamented Marin. "Only Tijuana's Health Department came to inspect the facilities. They recommended ways for us to improve, but they left very pleased with its cleanliness."
All of the refugees who live at the shelter are currently in good health and take all social distancing measures very seriously.
One can appreciate the cleaning procedures the shelter's residents have done by looking at some of the posts on its Facebook page. Marín also explained the shelter has set aside a part of the house in which anyone who develops coronavirus symptoms can be isolated.
"We would keep them there until we can bring them to the hospital if necessary," he said.
Marín is nevertheless worried because the shelter does not have a doctor. Refugees only have health insurance coverage for the first three months after their arrival to the country.
"What we want to do is create a fund for people who don't have health insurance, because when that period ends we have no way to deal with a situation that could develop," said Marín. "We have to look for support from other organizations in the medical field that can assist us. We really need help with that."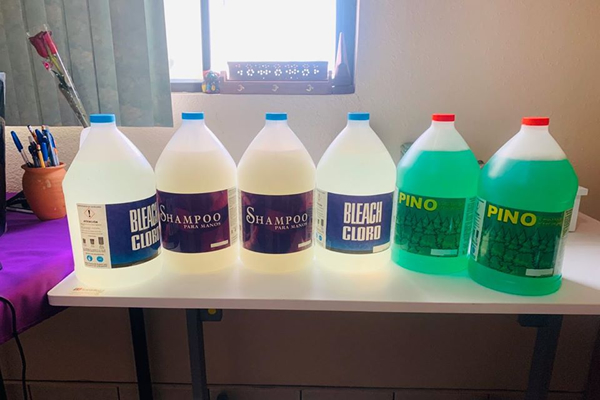 Jordi Raich, director of the International Committee of the Red Cross for Mexico and Central America, confirmed it is often difficult for immigrants, who are exposed to the disease like any other person, to access the public health care system or humanitarian assistance. They are often unable to receive help because they are victims of violence and discrimination.
"It is important to highlight the fact that the presence of migrants does not generate a higher risk for the disease," said Raich. "They are exposed to the virus in the same way as nationals from any country."
Marín said a psychologist worked with the shelter until they had an accident a few days ago.
"We have also been a bit helpless in that regard," he said. "We would ideally have a psychological program to help overcome many of the traumas that these immigrants have because of the persecution that they have suffered in their countries of origin because of their sexual orientation."
Most shelter residents live with HIV
Alerts that coronavirus cases among LGBTQ people have skyrocketed since it was declared a global pandemic, combined with the fact this population has a higher percentage of people with HIV and cancer who are more susceptible to the virus, compound Marín's concerns.
The National LGBT Cancer Network in an open letter signed by the Human Rights Campaign, Lambda Legal, GLAAD and other groups expressed their concern as the community confronts barriers when it tries to access medical care.
"Discriminatory attitudes are commonplace among medical professionals and some people avoid or delay visiting the doctor for this reason," they said.
There is additional concern based on the rate of tobacco use among this population that is 50 percent higher than the general population. The coronavirus is a respiratory disease that has been shown to be particularly harmful to smokers.
Another factor that also increases vulnerability to the virus is the higher rates of HIV and cancer among LGBTQ people, which means there are more people with compromised immune systems that leave them more vulnerable to the pandemic. There are also many cases of people who don't know they are living with HIV.
Marín says 95 percent of Jardin de las Mariposas' residents live with HIV, which makes it necessary to take extra precautions. As a result, Marín said the shelter for the time being will not accept new residents.
"We hope to reopen our doors soon," he said in a Facebook post. "We are following government guidelines to guarantee your personal safety."
In order to counter all of these logical and economic challenges, Jardín de las Mariposas has received donations from several non-profit organizations that are supporting them during this health emergency. Families Belong Together; the Refugee Health Alliance; the Minority Humanitarian Foundation; the U.N. High Commissioner for Refugees; Alight and the Organization for Refuge, Asylum and Migration have extended a supportive hand to those who need it most.
ORAM Executive Director Steve Roth pointed out to the Blade that his organization supports shelters like Jardín de las Mariposas in three ways: "With products to help protect against the coronavirus, information about the virus and how to protect oneself from it and programs to help residents during these difficult times."
Thanks @we_are_alight Alight for the very useful tips on how to stay safe during this time!#inourhands #stayhome #COVID19 #standwithLGBTrefugees #asylum https://t.co/v0siSfAp2t

— ORAM (@ORAMrefugee) April 24, 2020
"We are working together with our partner Alight on this," said Roth. "In the case of Jardín de las Mariposas we bought most of the products on Amazon and sent them directly to the shelter. We had already sent soap, disinfectant, gloves, disinfectant wipes, trash bags, first aid kits, toilet paper, etc. They more or less have enough for the next month and we are going to do another order soon."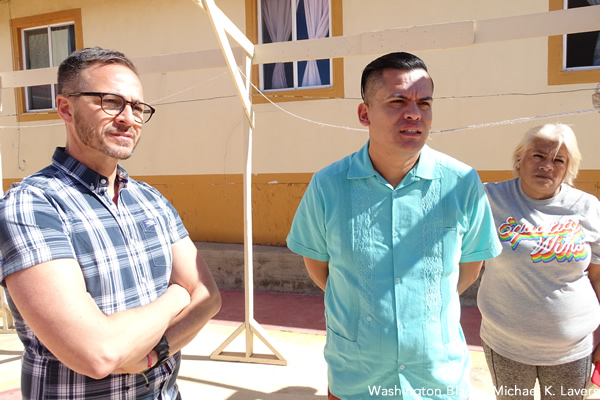 Jardín de las Mariposas is in a large and comfortable house with many bedrooms and is located about 10 minutes from downtown Tijuana.
Local media reports indicate the border city has more than 500 coronavirus cases. Marín said the city in Baja California's northern state reacted very late, compared to the majority of countries that had already closed their borders.
"Mexico responded very late," he said.
The city is now under lockdown and the U.S. has temporarily stopped asylum seekers from entering the U.S. The Mexico-U.S. border is open only for essential commercial traffic and authorized people.
Mexican Foreign Secretary Marcelo Ebrard, for his part, said that his country will not accept migrants and asylum seekers from third countries who are returned to Mexican territory from the U.S. by the Trump administration
Meanwhile, the nearly 20 LGBTQ immigrants must remain at Jardín de las Mariposas until the lockdown ends. Marín has described the shelter as "a dream we forged by the hard experiences of being different in a society that excludes and points out those who do not accept social labels because they know how to love differently."  
Jardín de las Mariposas is a non-profit organization founded by Yolanda Rocha, Marín's mother and current director, on April 6, 2011. It always receives anyone who asks for help with addiction or emotional problems because of their sexual orientation with love, respect and without cost.
It is the only center in Tijuana that openly welcomes the LGBTQ community. The organization has lately focused on providing help to asylum seekers and refugees because of increased immigration to the U.S.
Pakistan's LGBTQ & intersex communities forge ahead
"Practicing construction of systems of protection for LGBTQ+ allied people requires a culturally sensitive & community-informed approach"
KARACHI – Pakistan is a country that is notorious for its human rights violations, and the LGBTQ and intersex community is one of the most vulnerable groups in the country. Despite the challenges, the community is fighting for their rights and slowly making progress.
Since homosexuality is illegal in Pakistan, the LGBTQ and intersex community is often forced into hiding. This makes it difficult to estimate the size of the community, but it is thought that there are tens of thousands of LGBTQ and intersex people living in Pakistan. Many of them live in wealthy areas of Karachi, the country's largest city, without fear, as do community members in similar parts of Pakistan.
The community, however, continues to face many challenges in Pakistan. They experience discrimination and violence both from individuals and the government.
In 2018, for example, the Pakistani government passed a law under Section 377 of the country's colonial-era penal code that made same-sex marriage punishable by up to 10 years in prison. Homosexuality remains criminalized in Pakistan.
In addition to the criminalization of LGBTQ and intersex Pakistanis, the community also continues to face discrimination and violence that family members often perpetuate.
Many LGBTQ and intersex people face verbal, emotional and even physical abuse from their families due to societal and religious pressures. This can lead to them dropping out of school or foregoing higher education altogether.
Discrimination in the workplace and education system forces many LGBTQ and intersex Pakistanis to remain in the closet, and those who are out often cannot find work or continue their education. Access to health care — including testing and treatment for sexually transmitted diseases and infection — is an ongoing challenge.
A law that permits transgender people to legally change the gender on their national ID cards and other official documents, allows them to vote and bans discrimination based on gender identity in employment, health care, education and on public transportation took effect last year. Pakistan's Supreme Court in 2009 ruled in favor of recognizing trans people as a third gender on identity cards. Discrimination against trans Pakistanis remains pervasive in spite of these advances.
Pakistan's LGBTQ and intersex rights organizations fight for change
Some of the country's LGBTQ and intersex advocacy groups organizations are based in Lahore, but most of them are in Karachi.
Pakistan's first gay rights organization was founded in Lahore in 1994. There are now more than 20 groups that are working to spread awareness and understanding about the LGBTQ and intersex community.
O, also known as O Collective, was founded in Lahore in March 2009 by activists dedicated to the protection of the rights of sexual minorities, specifically LGBTQ and intersex people. They are committed to the education and support of queer communities, sexual minorities, and their families and friends. O provides a safe space for the community to meet and discuss issues such as sexual health and legal rights.
The Naz Health Alliance is a public health NGO that works with the government and other stakeholders to provide technical assistance to public health programs, conduct research, provide capacity building, advocate for policy changes and social inclusion, and create awareness regarding the sexual health and human rights of MSM (men who have sex with men) and transgender communities.
The group also works towards building a healthy and inclusive society by addressing social exclusion faced by the MSM and transgender community. Qasim Iqbal founded the Naz Health Alliance in 2011.
Uzma Yaqood founded the Forum for Dignity Initiatives in 2013.
FDI is a research and advocacy organization that aims to improve the lives of sexual and gender minorities in Pakistan through education, health and other social services that are sensitive to their respective identities. The organization works to ensure women, young people and trans individuals are able to live their lives without fear.
Jannat Ali — who describes herself as an "artivist" — is the executive director of Track T, a trans rights organization that is based in Lahore.
Her organization in 2018 organized Pakistan's first-ever trans Pride parade that nearly 500 people attended. The country's first-ever Pride parade — which violence marred — took place in Karachi the year before.
Ali in March 2021 launched a program with episodes on Instagram and YouTube. She is the first openly trans person to host her own show in Pakistan.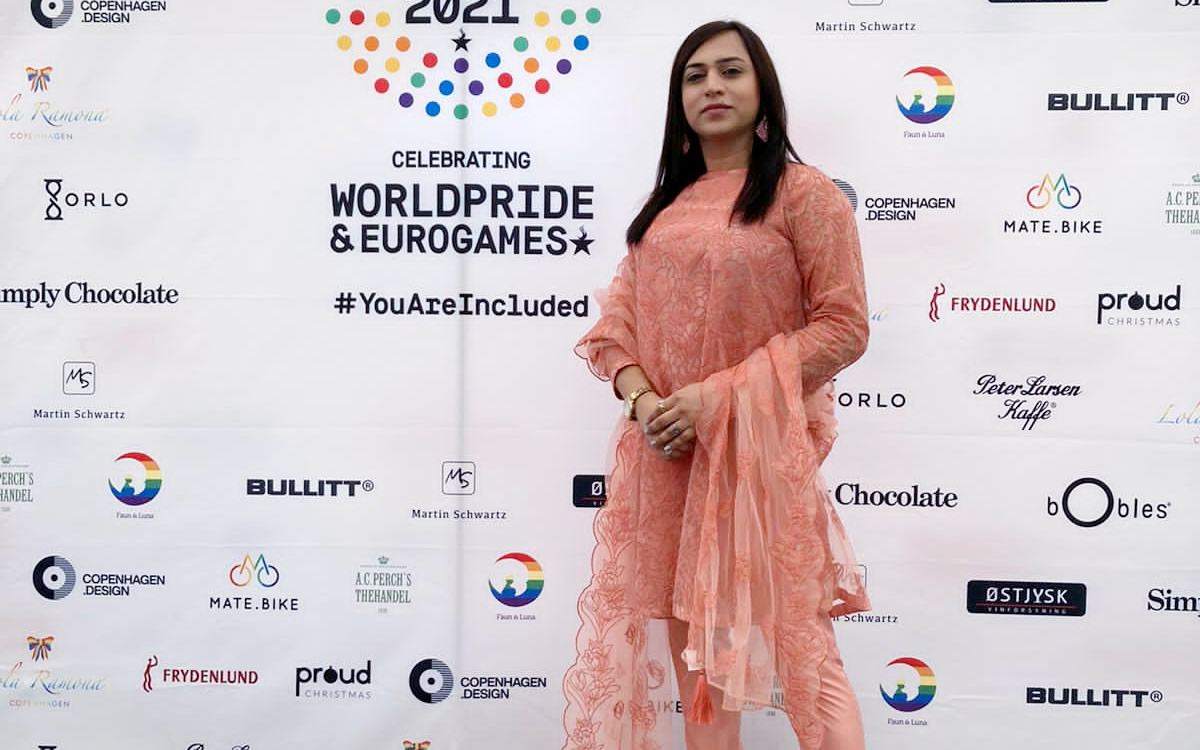 Hussain Zaidi is a recent Swarthmore College graduate who has worked tirelessly to ensure trans people can access public health care in Pakistan. Zaidi spoke with the Washington Blade about how Pakistani's view LGBTQ and intersex communities and what can be done to ensure their safety.
"LGBTQ+ communities are typically seen as communities adopting a Western framework for sexuality that is incongruent with the cultural norms within Pakistan," said Zaidi. "There is an indigenous culture in Pakistan where queerness and trans bodies can thrive, but our conception of this cultural praxis and way removed from global narratives of LGBTQ+ freedom and self-autonomy."
Zaidi added "labels for the LGBTQ+ community are considered illegitimate and propaganda arguing that Pakistani individuals on the queer/trans spectrum are coopting identities oriented towards Western frameworks and lenses."
"Even within communities that would be considered LGBTQ+, we see people rejecting the LGBTQ+ framework and instead arguing for the acceptance of local, indigenous praxis of transness and queerness," added Zaidi. "So overall the social landscape of LGBTQ+ rights is complex and intersectional, with the perception of the label differing based on what class, status, educational level and background the Pakistani acting as the perceiver comes from."
Zaidi said safety for LGBTQ and intersex Pakistanis "starts first by doing the work to understand how communities in Pakistan want to represent themselves in broader Pakistani culture."
"Practicing the construction of systems of protection for LGBTQ+ allied people requires a culturally sensitive and community-informed approach," said Zaidi. "Often foreign organizations providing aid and support expect programming to revolve around terminologies and ideas that are globally accessible and originated from/digestible by the West. Due to this, the important work of understanding how to support existing communities in establishing and advocating for their identities and rights goes ignored or under-prioritized."
"By understanding what existing communities want, a community-informed strategy to safely advocate for LGBTQ+ aligned people can be implemented that also doesn't put the community itself at risk in any way," added Zaidi. "There are not many organizations doing work of this nature, due to the level of public censorship and policing that is arranged by dissenting opponents to the LGBTQ+ framework. By guaranteeing basic systems of protection and safety, we can expect the number of people and organizations committed to supporting variant sexual and gender identities to increase."
U.S., German embassies support LGBTQ, intersex activists
The U.S. Embassy in Pakistan works to raise awareness and understanding of LGBTQ and intersex issues and people in the country.
It organizes community and educational events to build connections and support among LGBTQ and intersex Pakistanis and works to fight discrimination and oppression based on sexual orientation or gender identity. The embassy, which is located in Islamabad, the Pakistani capital, in 2011 hosted an LGBTQ and intersex event.
"Mission Pakistan works to strengthen and support the LGBTQI+ community," tweeted the embassy on May 17, which is the International Day Against Homophobia, Biphobia and Transphobia. "We strive every day to ensure the human rights of the LGBTQI+ community are respected and protected from oppression. We continue to press for full equality."
Mission Pakistan works to strengthen and support the LGBTQI+ community. We strive every day to ensure the human rights of the LGBTQI+ community are respected and protected from oppression. We continue to press for full equality. pic.twitter.com/MvbIt0J4xI

— U.S. Embassy Islamabad (@usembislamabad) May 17, 2022
The German Embassy in Karachi in 2021 also hosted an event for queer Pakistanis.
Busting anti-queer bias in text prediction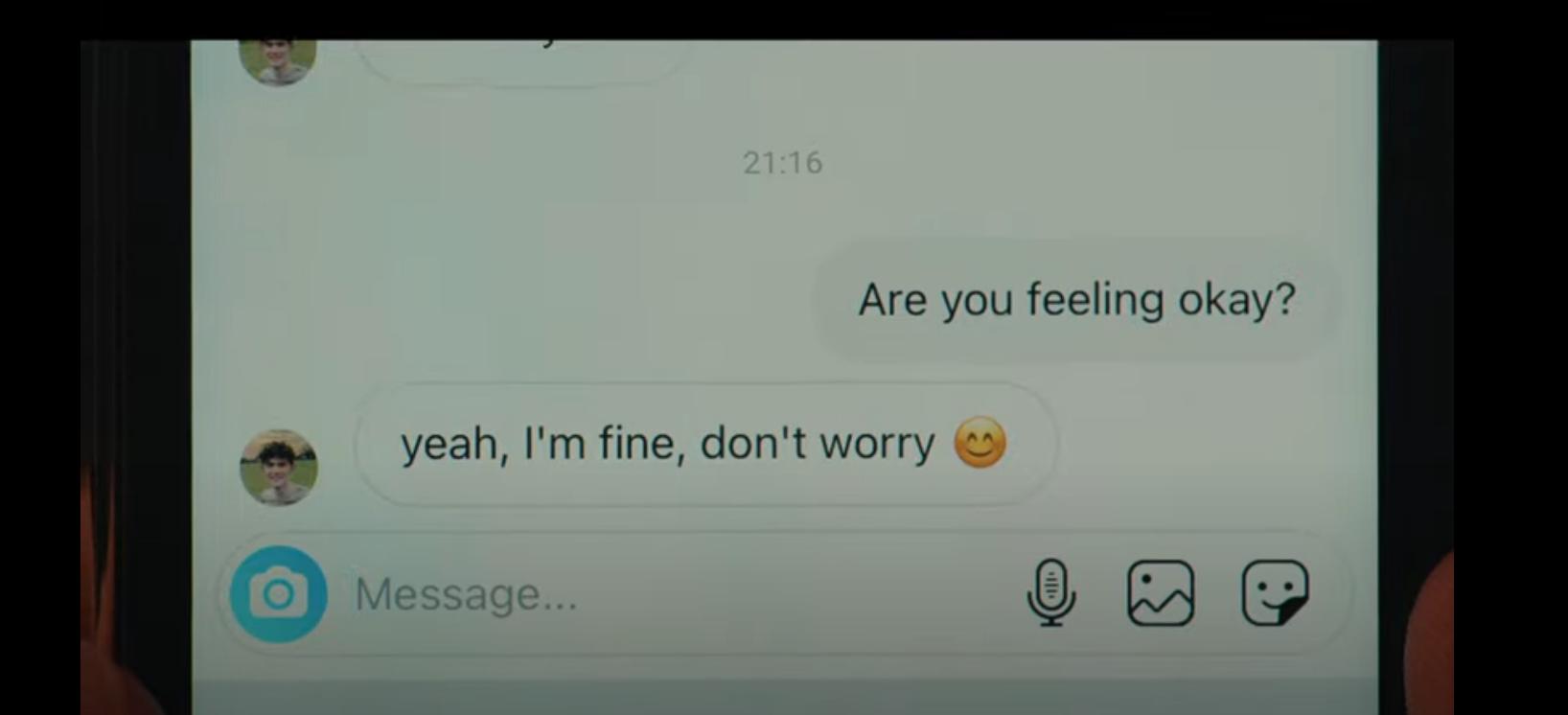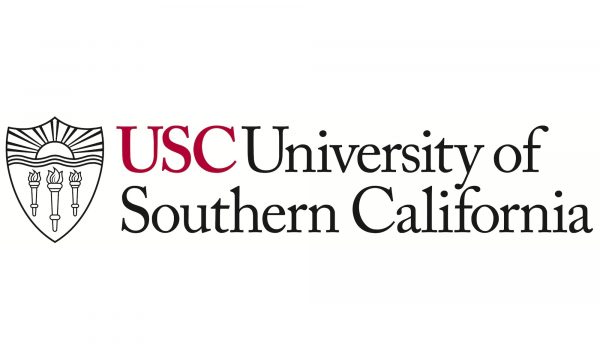 By Lillian Goodwin | LOS ANGELES – Modern text prediction is far from perfect — take, for instance, when a search query suggests something completely different from your intention. But the trouble doesn't end at inaccuracy. Text prediction can also be extremely exclusive or biased when it comes to predicting results related to marginalized communities.
A team of researchers from the USC Viterbi School of Engineering Information Sciences Institute and the USC Annenberg School for Communication and Journalism, led by Katy Felkner, a USC Viterbi Ph.D. in computer science student and National Science Foundation Graduate Research Fellowship recipient, has developed a system to quantify and fix anti-queer bias in the artificial intelligence behind text prediction.
The project, presented by Felkner at the Queer in AI workshop at the North American Chapter of the Association for Computational Linguistics (NAACL) conference in July, looks at both detecting and reducing anti-queer bias in a large language model, which is used in everything from search bars to language translation systems.
The large language model, or LLM, is the "brain" behind the text prediction that pops up when we type something in a search bar—an artificial intelligence that "completes" sentences by predicting the most likely string of words that follows a given prompt.
However, LLMs must first be "trained" by being fed millions of examples of pre-written content so that they can learn what sentences typically look like. Like an energetic toddler, the LLM repeats what it hears, and what it hears can be heteronormative or even overtly discriminatory.
"Most LLMs are trained on huge amounts of data that's crawled from the internet," Felkner said. "They're going to pick up every kind of social bias that you can imagine is out there on the web."
FEW WORDS, BIG EFFECT
The project found that a popular LLM called BERT showed significant homophobic bias. This bias is measured through Felkner's benchmark, which compares the likelihood that the LLM predicts heteronormative sentences versus sentences that include a queer relationship.
"A heteronormative output is something like 'James held hands with Mary,' versus 'James held hands with Tom,'" said Felkner. "Both are valid sentences, but the issue is that, across a wide variety of contexts, the model prefers the heteronormative output."
While the difference is just a few words, the effect is far from small.
Predicted outputs that talk about queer people in stereotypical ways can enforce users' biases, and the model's lack of 'experience' with queer voices can result in it looking at queer language as obscene.
"A persistent issue for queer people is that a lot of times, the words that we use to describe ourselves, or slurs that have been reclaimed, are still considered obscene or overly sexual," said Felkner, who is also the graduate representative for Queers in Engineering, Science and Technology (QuEST) chapter of Out in STEM at USC.
"If a model routinely flags these words, and these posts are then taken down from the platforms or forums they're on, you're silencing the queer community."
COMMUNITY INPUT
To tackle this problem, Felkner gave BERT a tune-up by feeding it Tweets and news articles containing LGBT+ keywords. This content used to "train" BERT came from two separate databases of Felkner's own creation, called QueerTwitter and QueerNews.
Although language processing requires extremely large amounts of data—the QueerTwitter database contained over 2.3 million Tweets—she took care to single out hashtags that were being used primarily by queer and trans people, such as #TransRightsareHumanRights.
As the model was exposed to different perspectives and communities, it became more familiar with queer language and issues. As a result, it was more likely to represent them in its predictions.
After being trained with the new, more inclusive data, the model showed significantly less bias. The tweets from QueerTwitter proved the most effective of the two databases, reducing the prevalence of heteronormative results to almost half of all predictions.
"I think QueerTwitter's results being more effective than QueerNews speaks to the importance of direct community involvement, and that queer and trans voices — and the data from their communities — is going to be the most valuable in designing a technology that won't harm them," Felkner said. "We were excited about this finding because it's empirical proof of that intuition people already hold: that these communities should have an input in how technology is designed."
Going forward, the project will look to address bias that affects specific parts of the LGBT+ community, using more refined and targeted sets of data and more customized prompts for the model to work with — such as tackling harmful stereotypes around lesbians. Long term, Felkner hopes the project can be used to train other LLMs, help researchers test the fairness of their natural language processing, or even uncover completely new biases.
"We're dealing with how to fight against the tide of biased data to get an understanding of what 'unfair' looks like and how to test for and correct it, which is a problem both in general and for subcultures that we don't even know about," said Jonathan May, USC Viterbi research associate professor of computer science, Felkner's advisor and study co-author. "There's a lot of great ways to extend the work that Katy is doing."
*******************

The preceding article was previously published by the University of Southern California's Viterbi School of Engineering and is republished by permission.
Florida prohibits Medicaid reimbursement for trans healthcare
Lambda Legal tells the LA Blade its "exploring all possible avenues for challenging this discriminatory rulemaking"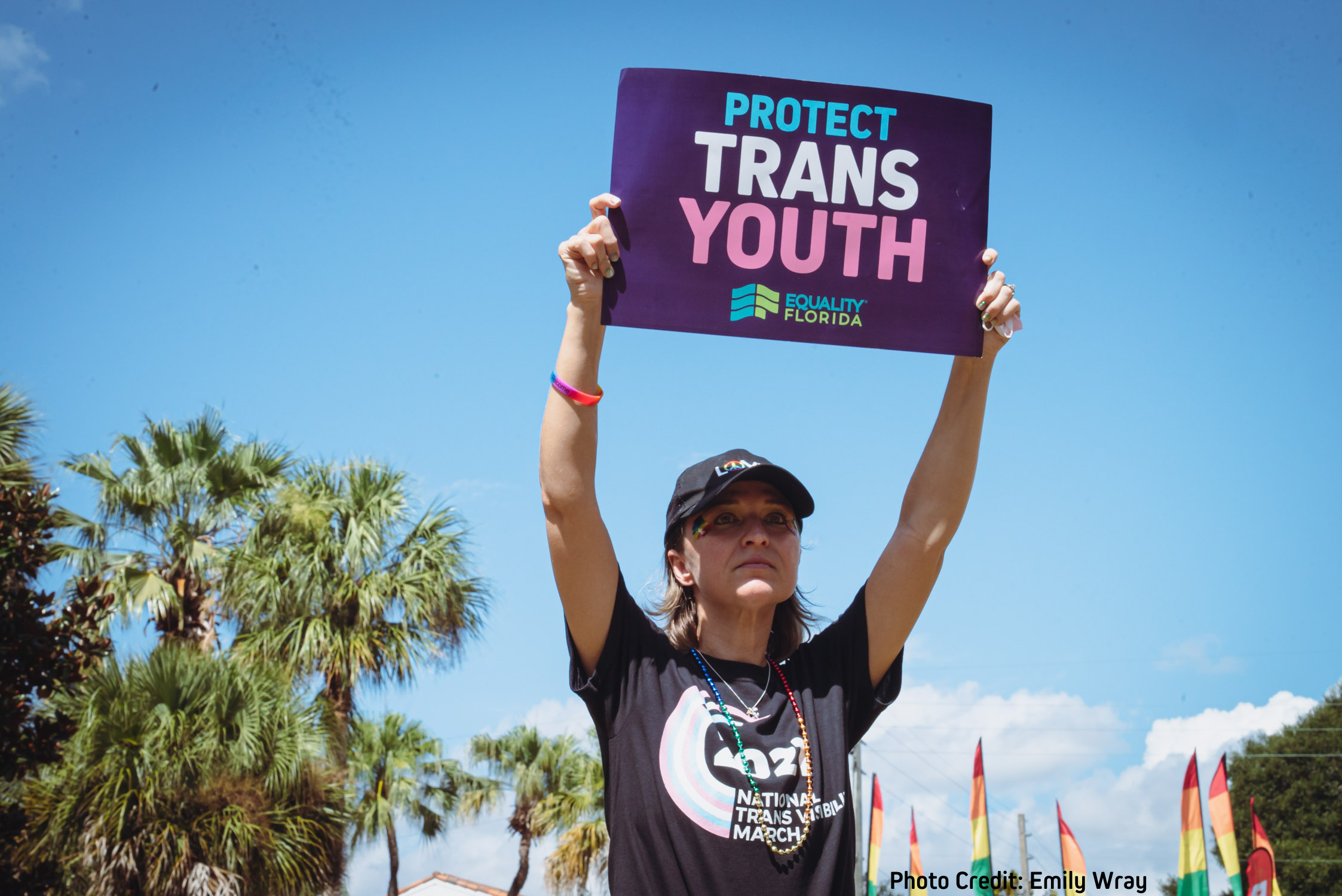 TALLAHASSEE – On Thursday, Florida officially joined the roster of conservative states whose Medicaid programs carve out coverage exemptions for transgender related healthcare, including gender-affirming therapies for young people.
Against the guidance of mainstream medical opinion, the state's Agency for Health Care Administration (AHCA) ratified new rules prohibiting taxpayer reimbursement for puberty blockers, hormone therapies, or surgical procedures to treat gender dysphoria.
"We are exploring all possible avenues for challenging this discriminatory rulemaking," wrote Carl Charles, senior attorney at Lambda Legal, in an emailed statement to The Los Angeles Blade. "Lambda Legal has secured victories on this issue in other states such as Alaska (Being v. Crum), and just this month in our case, Fain v. Crouch, in West Virginia."
The American Academy of Pediatrics (AAP) and its Florida Chapter (FCAAP) wrote in an emailed statement to The Blade that they were "disheartened" by AHCA's finalization of rules blocking Medicaid coverage for gender affirming care:
"The state's interference with the physician-patient relationship and its prohibition of this vital care will negatively impact Floridians who are trying to live their lives as their true, healthiest selves. As pediatricians, our only goal is to work with families and provide our patients with the best evidence-based care possible. When necessary and appropriate, that includes gender-affirming care. The AAP and FCAAP will continue to stand up in support of all young people, including those who are transgender."
The U.S. Centers for Medicare and Medicaid Services did not return a request for comment in time for publication. The U.S. Department of Health and Human Services did not immediately respond to a request for comment.
Also on Thursday, Florida's AHCA inaccurately accused HHS and the AAP of misleading the public about the safety of transgender related healthcare, though it was not the first time the state's health agency has butted up against its federal counterparts and associations of medical practitioners.
AHCA previously issued a bulletin in April that prompted rebukes from groups including the Endocrine Society, which accused AHCA of spreading misinformation about healthcare treatments for transgender people, including youth. The bulletin's contents also conflicted with official positions on these matters held by HHS.
A coalition of legal advocacy organizations including Lambda Legal immediately condemned the AHCA's latest move in a joint statement Thursday, writing: "Ignoring thousands of public comments and expert testimony, Florida's AHCA has finalized a rule that will deny Medicaid coverage for all medically necessary gender-affirming care for both youth and adults. This discriminatory and medically unsound rule will take effect on August 21, 2022, putting transgender people in jeopardy of losing access to critical gender-affirming health care services."
The statement also took aim at Florida Gov. Ron DeSantis: "AHCA's actions, at the behest of Governor DeSantis and his political appointees, are morally and legally wrong as well as medically and scientifically unsound. This rule represents a dangerous escalation in Governor DeSantis's political zeal to persecute LGBTQ+ people in Florida, and particularly transgender youth."
The Movement Advancement Project publishes a chart tracking state-by-state Medicaid coverage for transgender-related care, which is a patchwork of different exemptions and carveouts that generally maps onto the extent to which each leans conservative.
Much like with other public health insurance programs like state employee health plans, discriminatory state Medicaid programs have often been the subject of litigation challenging them, in lawsuits that are often successful.
Nikole Parker, Equality Florida's Director of Transgender Equality in an emailed statement said:
"Just over one week from today, Florida's Agency for Health Care Administration, at the behest of Governor DeSantis, plans to strip thousands of vulnerable Floridians of their health care. Transgender people have been accessing gender-affirming care through Medicaid for years. That care is now being shut off by a state agency that has been corrupted, weaponized, and stacked with extremists by a governor desperate to fuel his own political ambitions.
Today, more than 9,000 transgender Floridians access care through Medicaid. On August 21, the state government will put  that care on the chopping block. As further evidence for his complete disregard for the health and well being of transgender Floridians, the DeSantis Administration has done nothing to quantify or assess the terrible impact this rule would have on the thousands of transgender people who rely on Medicaid for their care. The transgender community, like all people, shouldn't have necessary, life-saving care stripped away by extremist politicians working overtime to stoke right-wing fervor. This brazen, politically-motivated attack is cruel, dangerous and puts the health of thousands at risk."