Analysis: U.S. knew coronavirus was coming, yet failed 5 critical preparation tests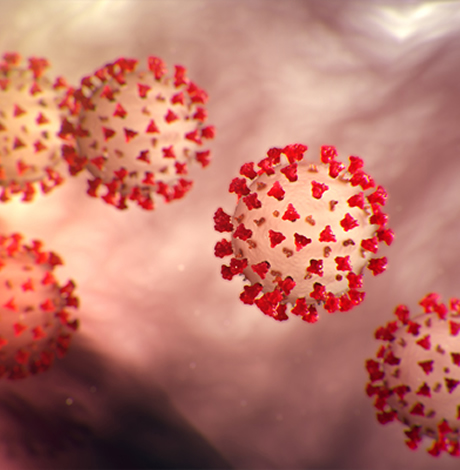 The arrival of COVID-19 has provided a nuclear-level stress test to the American health care system, and our grade isn't pretty: at least 73,000 dead, 1.2 million infected and 30 million unemployed; nursing homes, prisons and meatpacking plants that have become hotbeds of infection. The actual numbers are certainly far higher, since there still hasn't been enough testing to identify all those who have died or have been infected.
By all accounts, a number of other countries have responded — and fared — far better.
In some ways, COVID-19 seemed the biological equivalent of 9/11 — unthinkable until it happened. Who would have thought individuals would fly jets filled with people into skyscrapers filled with workers? Likewise, who would have predicted the onslaught of a new virus that was stealthy, easily transmissible and also often perilous?
Actually, many public health specialists, including Dr. Anthony Fauci, did. And yet, our system failed in its response. Heroic health care providers were left to jury-rig last-minute solutions to ensure that the toll wasn't even worse.
But the saddest part is that most of the failings and vulnerabilities that the pandemic has revealed were predictable — a direct outgrowth of the kind of market-based system that Americans generally rely on for health care.
Our system requires every player — from insurers to hospitals to the pharmaceutical industry to doctors — be financially self-sustaining, to have a profitable business model. As such, it excels at expensive specialty care. But there's no return on investment in being primed and positioned for the possibility of a once-in-a-lifetime pandemic.
Combine that with an administration unwilling to intervene to force businesses to act en masse to resolve a public health crisis like this, and you get what we got: a messy, uncoordinated under-response, defined by shortages and finger-pointing.
No institutional players — not hospitals, not manufacturers of ventilators, masks, tests or drugs — saw it as their place to address the COVID-19 train coming down the tracks. Meanwhile, the Trump administration, loath to deploy the Defense Production Act, did so only sparingly and slowly, mostly relying on backchannel arm-twisting and "incentives" like forgiving liability to get business buy-in. That's because, in the current iteration of American health care, tens of thousands of people dying is not incentive enough.
Let's look at the failures.
1. Ventilators. As images of overwhelmed Italian hospitals flashed across screens, American hospitals projected they might not have enough ventilators for their mounting caseload. They turned to government, which didn't have enough either. President Donald Trump castigated the states and hospitals for not being prepared.
But, operated as businesses, hospitals have zero incentive to stockpile. Like hotels, they aim to keep their beds full, or nearly so, with well-paying customers, such as those in need of artificial-joint or heart procedures. Supply-chain management dictates they stock for those needs. A vast storeroom in the basement filled with ventilators that might be needed once in a generation or never?
Long ago, before hospitals had lucrative revenue streams from billing and insurance, they relied on philanthropy to meet urgent health needs. The March of Dimes helped finance the treatment of polio victims and the development of improved iron lungs. Today, hospitals instead solicit donations for more glamorous projects — cancer centers, new wings, genomics research — with donors' names affixed.
Indeed, in a 2017 paper, an official with the Centers for Disease Control and Prevention warned that the country needed a better strategy for stockpiling ventilators, highlighting a "practical problem": "Hospitals must accept responsibility for the costs and resources needed to manage and maintain an excess of ventilators that are likely to be unused in the absence of pandemic-related surges in demand."
They are unlikely to do so unless government requires them. We've long required ocean liners to have lifeboats and life preservers even though their operators hope to never hit an iceberg.
2. Testing has proved the persistent Achilles' heel in the U.S. response. Even in "hot zones," because of a shortage of tests, they were often rationed to the very ill or essential workers. That makes it difficult to guide treatment and nearly impossible to reopen society. In January, fearing that the virus would hit the United States, researchers at university labs — notably the University of Washington — jumped in and developed a test. But the commercial and hospital labs that deal with the actual bloodwork and viral analysis in this country did not. Why would they? There was no market.
At that time, it wasn't clear that the coronavirus would produce a pandemic, and there was no billing code for a test and no sense of the price it could garner. With requirements for Food and Drug Administration approval expensive and cumbersome, developing a test was a business non-starter. Indeed, months later, after the billing code was created and the Medicare price was set at $51, labs complained that it didn't cover costs and wasn't attractive enough to motivate adequate response. The price was doubled. (Even that most likely seemed somewhat paltry for labs that often charge $200 for basic blood tests.)
On March 16, the Trump administration set aside the FDA approval requirement, bringing a host of new players into the fray. But in our market-driven, decentralized system it's every provider for himself, and there is no efficient way to connect the new supply with demand. Despite the fact that the administration appointed a national coordinator, by mid-April newly able labs were taking to Twitter to plead for business, like this one in Ann Arbor, Michigan: "We have restructured our lab to help with testing. The problem has become finding samples! Can't get in touch w/ anyone who needs us."
In contrast, South Korea, with its national health system, engaged its private test manufacturers with a plan in January, promising them quick approval for a coronavirus test and the widespread use of it in nationally organized and financed testing. With a guaranteed market, 10,000 tests a day were available within weeks, allowing the country to avert a shutdown. The federal government or the CDC might have played that role in the United States, but did not.
3. Testing components and PPE. The Trump administration insists that there are plenty of tests that states are not using. Governors say they can't do nearly enough tests and need help. That's partly because conducting tests involves access to a number of components — kits, chemical reagents, swabs, personal protective equipment, known as PPE, and sometimes custom cartridges for machines. Miss any one of those things and testing becomes impossible. It's like trying to make bread with all the ingredients except yeast.
Just as we patients pay item by item — the blood test, the X-ray, the acetaminophen pill — hospitals and doctors' offices also order item by item, with different sources for each component, as they search for the best deals. And medical manufacturers, which make dozens of products — some very profitable and some not — have no "incentive" to produce low-margin items in excess of usual needs. In recent years, this has increasingly led to intermittent shortages during which hospitals find themselves competing to procure IV fluids, cheap old anti-nausea meds and some cancer drugs. So it is no surprise that a similar phenomenon is handicapping a coronavirus response that has required a huge increase in simple accessories like masks.
"The private sector can directly purchase" personal protective equipment "from manufacturers and distributors, as they normally do," a press officer for the Federal Emergency Management Agency said in late March, explaining why the president chose not to use the Defense Production Act even as states like New York were begging for help, facing over 5,000 new cases and nearly 100 deaths a day.
Initially they could not find enough of that equipment, and when they did, it came at a price — as market forces would dictate: When demand for the items exceeded supply, prices rose and bidding wars began. In our market, you get companies to ramp up production of low-margin items by offering ever higher prices. So $1 masks cost $6. Without a national system for such purchases in a crisis, we are essentially forcing hospitals and states to negotiate the price of water during a drought. (Alternatively, we could require all hospitals to have a 90-day supply of essential response items on hand, as Gov. Andrew Cuomo of New York has now done.)
4. Hospitals did not coordinate. Early on, New York's elite hospitals — staring down a crisis themselves — did not jump in to set up outpatient testing centers. That task was left largely to the public hospitals, resulting in crowded lines, which may have risked more infection spread. The elite hospitals also generally did not share precious protective gear with those harder hit.
In our market-based system, hospitals are primed to compete, not coordinate. They compete for patients who need lucrative procedures and for ratings in magazines like U.S. News & World Report. While legally they have to treat anyone who turns up in the emergency room, they are not eager to treat infectious diseases like COVID-19, which disproportionately hits people with poor insurance and carries a stigma. "No. 1 in COVID-19 Treatment!" is bad for the brand. The lack of coordination likewise meant that in California, one hospital had the beds and protective equipment to continue doing elective procedures, while another — 75 miles away — was overwhelmed by COVID-19. In a national or nationally coordinated health system they would have been obligated to help each other.
5. The hospital rescue. Hospitals will receive tens of billions of dollars as part of coronavirus relief packages passed since late March. This is partly because they have delivered extraordinary treatment of COVID-19 (which doesn't pay well) but also because they've had to cancel high-profit procedures like joint replacements and sophisticated scans to make room for this low-profit-margin illness.
In the past quarter-century, we have evolved a reimbursement system that showers cash on elective and specialty care and discourages hospitals from serving the health needs of society. That is true even though two-thirds of our hospitals are tax-exempt because they — in theory — perform community benefit. In a functioning health system, pandemic preparedness and response would be part of the expected job. In the 1980s when HIV/AIDS was overwhelming hospitals in New York, treating those patients was simply part of each system's obligation — though some did so far better than others.
All this doesn't necessarily mean that we need a government-run health system or should eliminate all market influence in health care. In fact, "Medicare for All" would not by itself solve the above problems, since it's mostly a payment system that largely relies on providers to come through with services when needed.
But the COVID-19 stress test has laid bare a market that is broken, lacking the ability to attend to the public health at a time of desperate need and with a government unwilling — in some ways unable — to force it to do so. This time around, thousands of medical professionals have stoically answered the call to treat the ill, doing their best to plug the long-standing holes and vulnerabilities that the pandemic has revealed.
Whether regulated or run by the government, or motivated by new incentives, we need a system that responds more to illness and less to profits.
Kaiser Health News (KHN) is a national health policy news service. It is an editorially independent program of the Henry J. Kaiser Family Foundation which is not affiliated with Kaiser Permanente.

SCOTUS ruling on Philadelphia case, LGBTQ groups view with some relief
Immediate reaction from some LGBTQ groups and individuals was dismay, while others viewed the decision as a relief.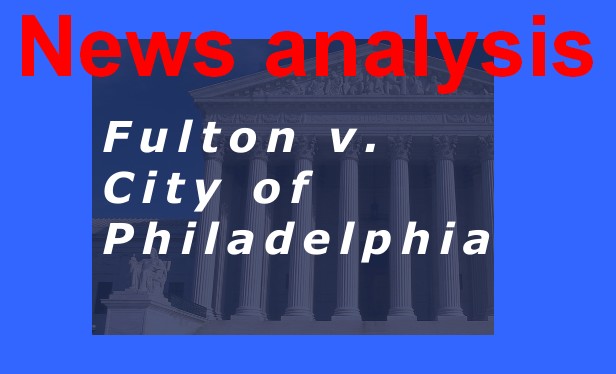 LOS ANGELES – The U.S. Supreme Court issued its decision Thursday in a unanimous 9-0 ruling that sided with Catholic Social Services (CSS), a Catholic social services organization that sued the city of Philadelphia after the city excluded it from a foster-care program due to the organization's refusal to certify same-sex couples as foster parents.
Immediate reaction from some LGBTQ groups and individuals was dismay, while others viewed the decision as a relief. Shannon Minter, Legal Director for the National Center for Lesbian Rights, told the Blade in a phone call Thursday that ruling was exceedingly narrow, aimed at a section of the contract by the City, and more importantly was not a ruling that would be citable in future litigation in terms of an anti-LGBTQ basis.
Specifically, Minter noted that with this unanimous ruling, the court avoided a situation that would overrule the 1990 SCOTUS ruling in the case of [the] Employment Division, Department of Human Resources of Oregon v. Smith. That ruling, authored by Associate U.S. Supreme Court Justice Antonin Scalia had made it more difficult for religious people and groups to secure exemptions from generally applicable laws governing anti-discrimination
Scalia in the Smith case wrote; [that] "the Court has never held that an individual's religious beliefs excuse him from compliance with an otherwise valid law prohibiting conduct that government is free to regulate. Allowing exceptions to every state law or regulation affecting religion would open the prospect of constitutionally required exemptions from civic obligations of almost every conceivable kind." Justice Scalia goes on to cite examples such as compulsory military service, payment of taxes, vaccination requirements, and child-neglect laws.
Minter opined that while there would be definite support to overturning Smith by three of the court's conservative justices Samuel Alito, Clarence Thomas and Neil Gorsuch, he was doubtful that Chief Justice John Roberts, or the court's other conservative justices Stephen Breyer, Brett Kavanaugh, and Amy Coney Barrett are that eager, given that there isn't a legal remedy or replacement for Smith that would not create chaos within the federal judiciary in future challenges.
Properly understood, today's decision is a significant victory for LGBTQ people, Minter said. The focus is on a contractual clause which is what the court focused in on. Writing in concurrence, Justice Alito noted, albeit it somewhat sarcastically, "This decision might as well be written on the dissolving paper sold in magic shops. The City has been adamant about pressuring CSS to give in, and if the City wants to get around today's decision, it can simply eliminate the never-used exemption power. If it does that, then, voilà, today's decision will vanish — and the parties will be back where they started."
Minter pointed out that the Court did not change the current constitutional framework, which permits governments to enforce antidiscrimination laws that prohibit discrimination against LGBTQ people even when doing so may have a disparate burden on those who hold certain religious beliefs.
"As a result of today's decision, those who feared the Court might create a sweeping new religious exemption to such laws can breathe a sigh of relief," he concluded.
Also weighing in was Leslie Cooper, deputy director of the ACLU's LGBTQ & HIV Project. "We are relieved that the court did not recognize a license to discriminate based on religious beliefs," she said.
"Opponents of LGBTQ equality have been seeking to undo hard-won non-discrimination protections by asking the court to establish a constitutional right to opt out of such laws when discrimination is motivated by religious beliefs. This is the second time in four years that the court has declined to do so. This is good news for LGBTQ people and for everyone who depends on the protections of non-discrimination laws," Cooper added.
Eugene Volokh, the Gary T. Schwartz Professor of Law at the University of California Los Angeles School of Law, writing in his Volokh Conspiracy blog noted;
Justice Barrett, joined by Justice Kavanaugh, concurring: The original meaning of the Free Exercise Clause is unclear on the broader question of religious exemptions from generally applicable laws, but "As a matter of text and structure, it is difficult to see why the Free Exercise Clause—lone among the First Amendment freedoms—offers nothing more than protection from discrimination." Yet Justices Barrett and Kavanaugh are "skeptical about swapping Smith's categorical antidiscrimination approach for an equally categorical strict scrutiny regime, particularly when this Court's resolution of conflicts between generally applicable laws and other First Amendment rights—like speech and assembly—has been much more nuanced." In particular,
To name a few: Should entities like Catholic Social Services—which is an arm of the Catholic Church—be treated differently than individuals? Cf. Hosanna-Tabor Evangelical Lutheran Church and School v. EEOC (2012) [providing broad protection for certain decisions by religious institutions -EV]. Should there be a distinction between indirect and direct burdens on religious exercise? Cf. Braunfeld v. Brown (1961) (plurality opinion). What forms of scrutiny should apply? Compare Sherbert v. Verner (1963) (assessing whether government's interest is "'compelling'"), with Gillette v. United States (1971) (assessing whether government's interest is "substantial"). And if the answer is strict scrutiny, would pre-Smith cases rejecting free exercise challenges to garden-variety laws come out the same way? See Smith.
M. Currey Cook, Counsel and Youth in Out-of-Home Care Project Director at Lambda Legal, issued the following statement. "Today's ruling by the Supreme Court is troubling but, importantly, it refused to give a free pass to people or agencies that want to discriminate against LGBTQ people for religious reasons and is limited to the specifics of Philadelphia's foster care system. Instead, the Court validated the City's 'weighty' interest in the equal treatment of LGBTQ prospective foster parents and foster children. The only reason those interests did not carry the day was due to the specifics of the City's contract. Because the Court decided the case on contract-specific grounds, the City can address the situation by rewriting its contracts."
"But make no mistake. Philadelphia has never refused to work with Catholic Social Services. The agency has continued to receive millions of dollars in foster care contracts from Philadelphia and the contract at issue simply applied a standard, important nondiscrimination principle to its contract agencies. Foster care is a government function, and all governments have a compelling interest in ensuring their contract agencies, including faith-based ones, treat all children and families equally. And today's ruling does mean, at least for now, that different-sex married couples have access to all city agencies, while same-sex couples do not," Cook said.
"The court's ruling today on Fulton is a narrow one, limited in both nature and scope. The most important take-away is that the Supreme Court unanimously refused to allow a religious entity to have a license to discriminate. We stand in solidarity with the community in Philadelphia that is working for the fair and equitable treatment of those who want to provide safe and loving homes to children and hold in our hearts the many children who will be impacted by this decision," Kierra Johnson, Executive Director of the National LGBTQ Task Force said.
"The work ahead for our community is clear – we must continue to advocate for local and state non-discrimination laws, apply the ones that exist and most importantly, fight for the Equality Act, which would provide long overdue Federal protections to the LGBTQ community and many others," she added.
Equality California's Executive Director Rick Chavez Zbur, a prominent civil rights attorney weighed in saying, "Today's ruling by the Court is limited in nature and scope. While the Court ruled against the City based on the specific facts of this case, we are heartened by the fact that it did not recognize or create a license to discriminate. The Court's ruling means that governments can — and must — continue to enforce neutral, generally applicable laws that protect LGBTQ+ people from discrimination both inside and out of the foster care system."
There was a note of defiance and dissent to the ruling from the SPLC listed anti-LGBTQ hate group, the Family Research Council, which released this tweet:
Religious liberty—the freedom to hold religious beliefs of one's own choosing and to live in accordance with those beliefs—is an inherent human right.

— Family Research Council (@FRCdc) June 17, 2021
OAN's anti-LGBTQ hate supported by cable & streaming services
OAN reportedly relies on subscriber fees, also known as carriage fees, rather than advertising as a prime revenue source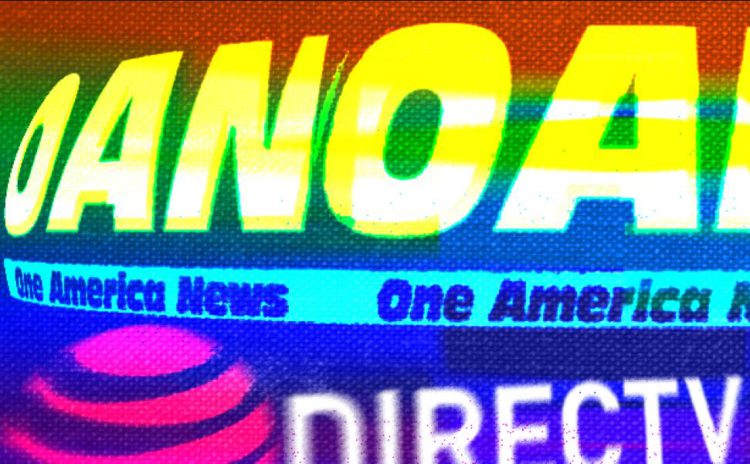 By Beatrice Mount & Alex Paterson | WASHINGTON – The right wing conspiracy theory One America News channel regularly uses extreme anti-LGBTQ rhetoric, combating what it has called "militant LGBTQ recruitment" strategies.
OAN's baseless fearmongering about Drag Queen Story Hour, Demi Lovato's gender identity, and transgender athletes, however, is being financially supported by cable companies and streaming services that claim to be celebrating LGBTQ people and Pride month.
Rather than relying on "advertising as a prime revenue source," OAN reportedly relies on subscriber fees, also known as carriage fees, as its primary funding source. Verizon and DirecTV (and its parent company, AT&T) pay OAN subscriber fees in exchange for the network being available to their customers, whose subscription costs pay for OAN. While it's difficult to quantify exactly how much revenue these cable contracts generate, Bloomberg previously reported that OAN "gets paid about 15 cents per subscriber by the companies."
OAN also generates revenue through subscriber fees via its streaming app, which charges its subscribers $4.99 per month and is available to download on Roku, Amazon Fire, Google Play, and Apple TV. In exchange for hosting OAN in their channel libraries, these companies reportedly take a percentage of that subscription fee. For example, according to Yahoo Finance and The Motley Fool, Roku takes 20% of subscription fees, and Apple TV takes 30% during the first year and 15% in subsequent years. 
These companies have all celebrated Pride month through statements and social media support, including Verizon, Amazon, Google, Apple, Roku, and DirecTv and its parent company AT&T. However, these companies also enable OAN to maintain a steady income, even though the network is in direct opposition to their corporate commitments to the LGBTQ community.
What's more, OAN's hateful rhetoric adds fuel to the rising attacks on LGBTQ people, particularly trans people: Anti-trans violence in the U.S. has reached record high levels, hate crimes targeting LGBTQ people are on the rise, and state legislatures have proposed over 100 bills to restrict trans rights so far in 2021 alone.
OAN hosts and guests regularly spread anti-LGBTQ rhetoric and misinformation, particularly targeting trans people
In the days leading up and following the first day of Pride Month in June, some of OAN's most prominent hosts — Kara McKinney, Stephanie Hamill, and Dan Ball — and their guests have regularly used the platform to fearmonger about LGBTQ people, including claiming that Pride "is a really sad indicator of just how far the cultural rot has gone." Here are some of the worst examples:
Tipping Point with Kara McKinney
In Focus with Stephanie Hamill
Real America with Dan Ball
On June 8, while defending a Loudoun County, Virginia, public school teacher who refused to refer to trans students by their correct name and pronouns, Ball claimed that affirming trans youth is participating in "pronoun garbage."
Ball has also repeatedly denigrated prominent trans people. He has misgendered and deadnamed U.S. Assistant Secretary of Health Dr. Rachel Levine. Ball also ridiculed Caitlyn Jenner, saying she was "dick-tator-less," while his guests, far-right commentators the Hodgetwins, said being trans is "just a wardrobe" and a "bizarre lifestyle."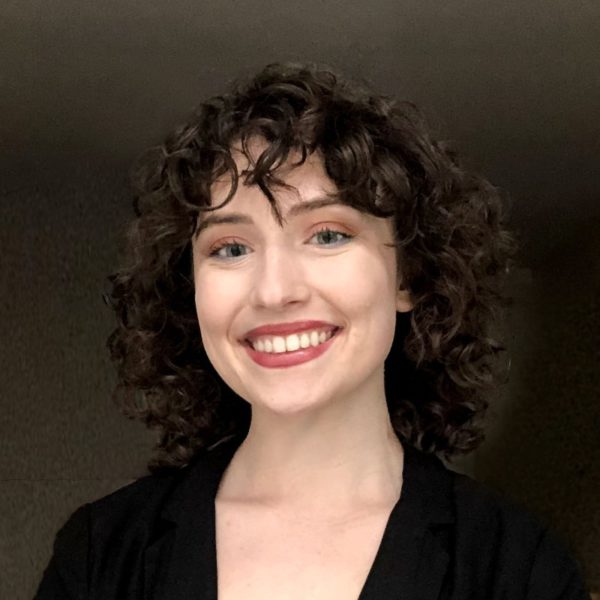 Beatrice Mount is a media analyst and researcher for Media Matters for America. She's a George Washington University Graduate with a degree in gender studies and political science.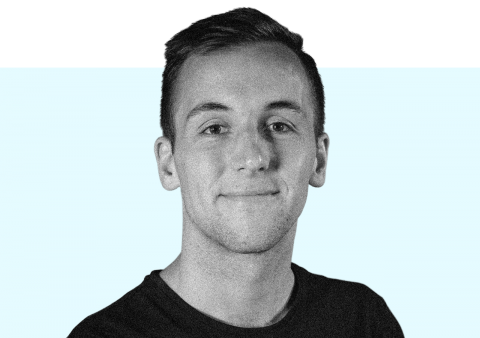 Alex Paterson is a researcher for the LGBTQ program at Media Matters, where he has worked since 2019. Alex holds a bachelor's degree in economics from Montana State University and has a background in LGBTQ advocacy, including previous work at the National LGBTQ Task Force and the U.S. Department of Health and Human Services.
The preceding commentary and analysis was published by Media Matters and is republished by permission.
Pride at Work, U.S. Dept. of Labor recommits to inclusive workplaces
Pride Month is for LGBTQ+ people to be proud & visible in a world that tells us not to be; recommitting to inclusive workplaces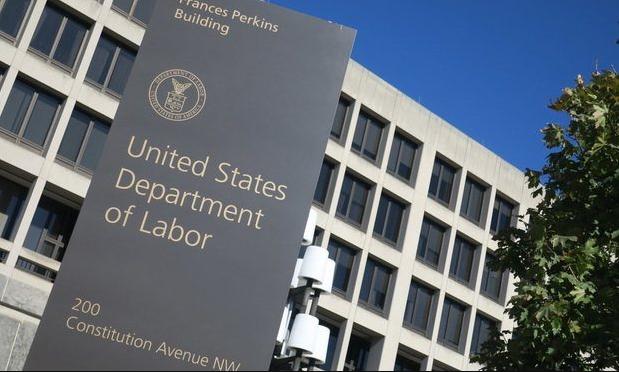 By B.A. Schaaff | WASHINGTON – Pride Month is a chance for lesbian, gay, bisexual, transgender and queer (LGBTQ+) people to be proud and visible in a world that tells us not to be. Pride Month is a chance to celebrate and honor the work of LGBTQ+ people as we fight every day for equity and inclusion in society, in the law and in our workplaces.
Thanks to the tireless work of advocates, we've had many recent encouraging wins at the national level:
In the past year, anti-racism protests have sparked important conversations around diversity, equity and inclusion. The Department of Labor has recommitted to being an inclusive workplace, and continues to offer trainings related to sexual orientation and gender identity, including those related to the use of gender-inclusive language and pronouns. I've been proud to provide these trainings and support those efforts as a vice president of Pride at DOL, an affinity group for the department's LGBTQ+ employees and contractors and our allies.
As part of the department's efforts to implement the sexual orientation and gender identity executive order, our Civil Rights Center – a member of the Title VI/Title IX Interagency Working Group led by the Department of Justice – will serve on the Title IX and Executive Order 13988 Committee. This committee will serve to provide opportunities for interagency collaboration to advance EO 13988's goal of protecting individuals from discrimination on the basis of sexual orientation and gender identity, ensuring the Bostock decision is applied to Title IX and other relevant statutes, and making federal agencies welcoming to LGBTQ+ people.
The department is also working to reverse the impact of the prior administration's executive order on diversity training. Our Office of Federal Contract and Compliance Programs is examining promising practices for diversity training as one component of broader efforts to eliminate bias from employment practices. In addition, the department is conducting an equity review to better understand how well our policies and programs are reaching historically underserved populations, and launched a related data challenge.
But there is still more work to do, and our pride can come at a price. Being visible sometimes means being exposed to harassment, discrimination, and violence. This is especially true for transgender people, particularly those who are women and people of color. Equity and inclusion require creating an environment — through language, policies and practices — that not only tolerates but recognizes and affirms people's identities and relationships. Only with this can employers create a sense of belonging and value in their organization.
So as we celebrate Pride Month this year and every year, let's recognize all the work that has been done and that is necessary to keep pushing forward.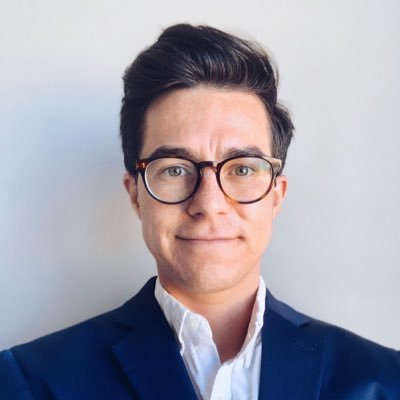 B.A. Schaaff (they/he) is an attorney in the U.S. Department of Labor's Office of the Solicitor and is vice president of Pride at DOL.