May 11, 2020 at 9:33 pm PDT | by Brody Levesque
COVID-19 Daily; Western Pact requests Congress for $1 trillion emergency assistance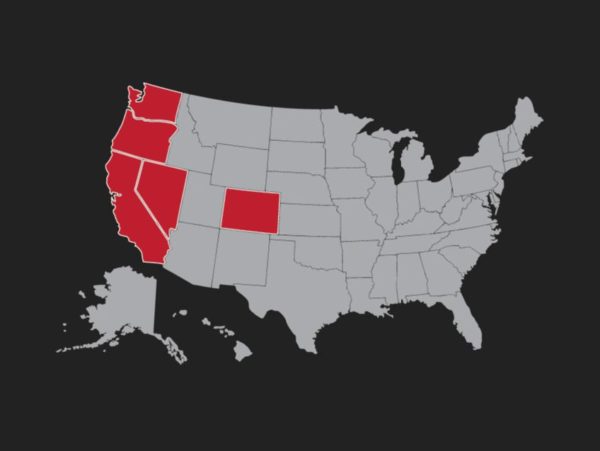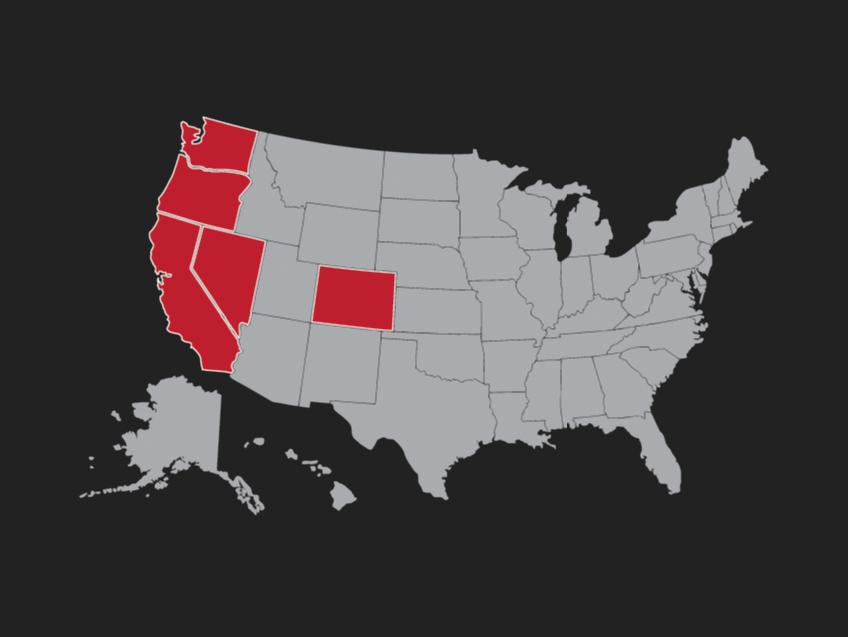 SACRAMENTO, Calif. – California's top elected leadership along with those of Oregon, Washington, Nevada, and Colorado's, sent a letter to Congress requesting $1 trillion in direct and flexible relief to states and local governments in the wake of the COVID-19 pandemic.
The letter, addressed to House Speaker Nancy Pelosi,(D-CA), House Minority Leader Kevin McCarthy,(R-CA), Senate Majority Leader Mitch McConnell,(R-KY), and Senate Minority Leader Chuck Schumer,(D-NY), says the states will be forced to make "deep cuts" to government programs if they don't get the relief.
"It is now clear that COVID-19 will be with us for the foreseeable future, and the worst of its economic impact is yet to come," the letter stated. "Our states are on the front line against the virus while at the same time leading our states' recovery."
Speaking to reporters during his daily COVID-19 briefing at the state's emergency operations center Monday, Governor Gavin Newsom said that the request was made in order to preserve core government services like public health, public safety and public education, and help people get back to work.
The state of California is experiencing record unemployment, with 4.5 million people filing claims just since March 12. The governor told reporters that California has paid out $13.1 billion in unemployment insurance claims since then and he noted that the state's unemployment rate currently stands at about 20%.
In their letter, the state's wrote, "[…] Without federal support, states and cities will be forced to make impossible decisions – like whether to fund critical public healthcare that will help us recover, or prevent layoffs of teachers, police officers, firefighters, and other first responders. And, without additional assistance, the very programs that will help people get back to work – like job training and help for small business owners – will be forced up on the chopping block.
That's why we are respectfully, and urgently, requesting $1 trillion in direct and flexible relief to states and local governments. Though even this amount will not replace the decline in revenue that we forecast, it will make a meaningful difference in our ability to make-up for COVID-19 revenue losses. […]"
The letter closed stating, "Red and blue states alike all are faced with the same COVID-19 math, as are Democratic and Republican mayors across our states. The moment requires unprecedented partnership from all of us – across every level of government and across party. We urge you to take swift action to help states and local governments provide core government services for American families."
The White House and the Senate's Republican leadership have balked at providing further federal economic spending in the light of the staggering $3 trillion already spent in recovery programs. Republicans remain divided over approving another round of federal aid after the March stimulus package sent $150 billion earmarked for states and cities.
Newsom reflected that although the state was moving into Phase Two reopening of the state's economy and applauded efforts by Californians to continue to flatten the curve in the past twenty-four hours, there had been 25 additional deaths. The governor did note though that the uptick in new hospitalizations at 0.9% reflected a positive note especially as the ICU case rate dipped by 0.4%.
As of Monday, California reported 69,276 cases of COVID-19 and 2,778 deaths. The total number of cases for the United States stood at 1,347,881 while 80,682 Americans have died so far.
In Los Angeles, the Los Angeles County Department of Public Health (LACDPH) has confirmed 39 new deaths and 591 new cases of COVID-19. One death was reported by the City of Long Beach. To date, LACDPH has identified 32,258 positive cases of COVID-19 across all areas of LA County, and a total of 1,569 deaths.
Currently, LA County is in phase two of the five-stage roadmap to recovery which allows florists and some retailers to offer curbside pickup only, car dealership showrooms to reopen with appropriate physical distancing and infection control measures, and trails and golf courses to reopen with pro shops remaining closed to public entry.
LACDPH surveyed businesses this past weekend to determine if physical distancing and infection control measures were being followed. Of the 410 businesses surveyed, 162 were in violation of the Health Officer Order because they were allowing customers into stores, not following physical distancing measures, and not requiring customers to wear cloth face coverings.
In an emailed statement, LACDHP wrote: "As a reminder, retail establishments are closed to public entry and must ensure compliance with all protocols before reopening. Inspectors will continue to monitor for compliance and ensure that all adhere to the Health Officer Order."
Los Angeles Mayor Eric Garcetti told reporters on Monday the city is considering closing some streets to give residents more space to exercise during the Stay-At-Home pandemic order.
"So as the beaches open, we can also have places for inland folks to walk safely — not events, not gathering places — but places where we can make sure we get outside and enjoy L.A.," Garcetti said.
"This would mean restricting traffic on certain streets, especially in densely-populated areas, to create more space for pedestrians," he added.
"We're working with council members from around the San Fernando Valley, central parts, south parts of our cities to find those neighborhoods that are ready," the mayor said.
The City of West Hollywood announced Monday via a media release that it is continuing its COVID-19 free webinar series with three upcoming informational presentations.
On Wednesday, May 13, 2020, at 2:30 p.m. the City will present Employer and Employee Resources. The new Coronavirus Aid, Relief, and Economic Security (CARES) Act was passed by Congress and signed into law on March 27, 2020, to help protect people from the public health and economic impacts of COVID-19 and provides fast and direct economic assistance for American workers, families, and small businesses.
The CARES Act has raised a lot of questions, oftentimes without clear answers. The coronavirus pandemic has forced everyone to quickly shift protocols and tackle workplace culture with a new perspective.
Employers may have uncertainty about available options and may want information about what steps to take. The webinar will include information about the CARES Act and how it may benefit employers and employees, including an overview of the Paycheck Protection Loan Program; safely bringing back the workforce; managing remote employees; cost-effective and creative ideas on how to leverage remote resources; improving the workplace culture utilizing technology; and, employee support programs. Register online here.
On Thursday, May 14, 2020, at 3 p.m. the City and the West Hollywood Chamber of Commerce will present Accessing Mediation Services for Commercial Tenants and Landlords to provide information on mediation services available to commercial tenants and landlords who are unable to agree upon the terms of rent repayment, rent owed during the state of emergency, and additional details that may need to be negotiated as a result of the City's temporary moratorium on commercial evictions. This webinar will provide interested parties information on how to access mediation services, what to expect through the process, and how it benefits both the landlord and the tenant to willingly participate in the process. Register online here.
On Tuesday, May 19, 2020, at 2 p.m. the City will present How to Protect Your Business from Cyber Threats. Many businesses have transitioned to working virtually as a result of COVID-19. Now more than ever, cybersecurity is vital to help keep your business secure. In this presentation, you will learn about the current threat landscape, where the threats are coming from, and how to prevent being a victim of such threats. It's not all doom and gloom however; participants will also learn multiple techniques to protect themselves and customers' information from harm. Register online here.
The City of West Hollywood has issued an Emergency Executive Order aimed at assisting businesses and workers and has produced a toolkit for businesses affected by the coronavirus crisis. Information is available on the City's website at www.weho.org/coronavirus where there are links to Small Business Resources.
Prior City of West Hollywood webinars topic include: Combatting Loneliness, Isolation, Depression, and Anxieties during COVID-19; Rethinking Your Business Model; Information on the City's Residential Eviction Moratorium; Information on the City's Commercial Eviction Moratorium; and, Information on the City's Job Assistance Programs.
These webinars are archived on the City's coronavirus information page located at www.weho.org/coronavirus for future viewing.
The City of West Hollywood's COVID-19 Free Webinar Series is for informational purposes only and webinars not intended to constitute legal or medical advice; rather, all information, content, and materials available in these webinars is for general informational purposes only.