Trump's love affair with Ric Grenell
Gay intelligence chief backs Trump's claim of Obama malfeasance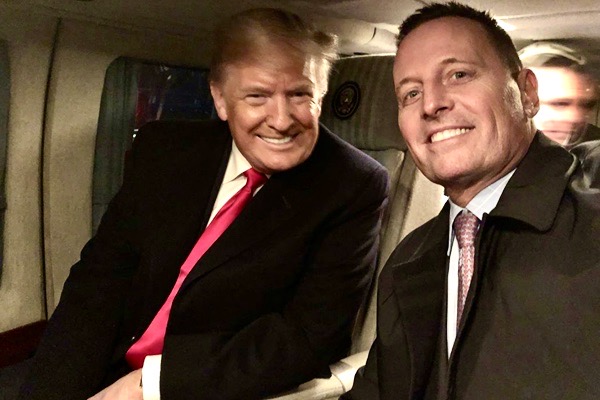 Aides to President Trump fall in and out of favor depending on various factors — including whether they bring positive headlines for the administration. One official now riding high is Richard Grenell.
Despite the anti-LGBTQ reputation Trump has built over the course of his presidency, he praised the openly gay Grenell — who now wears two hats as U.S. ambassador to Germany and acting director of national intelligence — during an interview last week on "Fox & Friends."
"Ric Grenell is doing a fantastic job, an absolutely fantastic job as our No. 1 person on intelligence," Trump said. "He has been incredible."
Trump had a frostier relationship with Grenell's predecessors — including Dan Coats, who publicly criticized Trump after he downplayed Russian interference in the 2016 election during a joint news conference with Vladimir Putin — a contrast Trump referenced in his praise for Grenell.
"It's too bad the people that were sitting before him — I won't use names — didn't do anything," Trump said. "They didn't do a thing. It was like they just sat there in the office. 'Hello, goodbye.' That would be a meeting. But Ric Grenell is doing a fantastic job, and this country owes a lot to him."
Much of Trump's praise was based on Grenell's recent decision as head of intelligence to make public the transcripts of the closed-door hearing before House Select Committee on Intelligence on Russian interference in the 2016 election.
In conservative circles, it was a big deal. In the aftermath of the Mueller report finding no evidence of collusion between the Trump campaign and Russia, the transcripts depict Rep. Adam Schiff (D-Calif.) in an unfavorable light, aggressively going after Trump administration officials, who all denied collusion with Russia before the committee.
That's a different story than the other side tells of a fearless Schiff defying the wrath of Trump and his supporters by getting to the truth about the 2016 election and holding the administration accountable.
Conservatives also seized on a quote from former Deputy Attorney General Sally Yates indicating President Obama was aware of the FBI's interview with Michael Flynn, which they say is evidence of wrongdoing. Trump accused Obama of committing the "biggest political crime in American history," although Trump himself has been unable to articulate any particular crime Obama allegedly committed.
Grenell is backing up Trump. On Tuesday, ABC News reported Grenell has declassified and delivered to the Justice Department a list of former Obama administration officials who were allegedly involved "in the so-called 'unmasking' of former national security adviser Michael Flynn in his conversations with the former Russian ambassador during the presidential transition."
In a significant way, Grenell is having an influence on the Trump administration's communications strategy as the administration is assailed for its response to COVID-19 and Trump vies for re-election. That's coming from a person who's a member of the LGBTQ community.
Grenell came into the position of acting director of national intelligence in February, while retaining his job as U.S. ambassador to Germany.
Trump never sought Senate confirmation for Grenell as director of national intelligence and kept him in an "acting" role. Even top Republicans, such as Sen. Susan Collins (R-Maine), have cautioned he lacks the requisite experience for the job. Grenell has said his role is temporary and he expects to step down after the Senate confirms John Ratcliffe as director of national intelligence.
But the relationship between Trump and Grenell goes back further than his appointment as acting director of national intelligence. A Trump loyalist in practice and policy, Grenell as ambassador to Germany publicly browbeat U.S. allies to spend more on defense and meet their NATO obligations to spend at least two percent of GDP on the military.
The spending has markedly increased. Starting in 2021, Germany will increase its contribution to the NATO budget by $36 million to match the U.S. contribution, according to foreign press reports.
Previously, Grenell's name was floated for potential appointments by Trump to high-level roles, including national security adviser and secretary of state. A look at Grenell's Instagram account reveals images of Trump as well as a picture of him with Trump during a recent trip to Berlin.
One gay D.C.-based national security expert, who has known Grenell for years and spoke on condition of anonymity for greater candor, said the consensus is the relationship between Trump and Grenell is good and the two have "talked tons" since Grenell took on the new role.
"The combination of Ric just lowering the decibel level on Biden/Ukraine and other matters and just keeping a low profile for most part gave Trump some cover on his back side while dealing with the COVID crisis," the expert said.
Grenell's influence can be seen early on after his appointment as acting director of national intelligence. Shortly after media reports emerged Russia is once again seeking to meddle in the 2016 election to support Trump, Trump indicated Joseph Maguire would step down from his role as director of intelligence and Grenell would assume the role. Reports subsequently emerged that the depiction of Russia's meddling in the 2020 election was overblown.
In his new job, Grenell has tangled with Schiff, who has voiced objections to Grenell's restructuring of intelligence agencies. In a recent letter, Schiff said he was making changes without congressional consent "in a manner that undermines critical intelligence functions." Grenell took Schiff to task on Twitter for alerting the media to the letter before transmitting it (such practice is common for House members).
One recent change Grenell has made is the creation of an intelligence community "cyber executive," which will oversee four consolidated, previously separate ODNI organizations focused on cybersecurity. Other changes are closing out the directorate of national security partnerships and establishing a DNI adviser for military affairs. Grenell on Twitter said "more changes to come" and "reforms should have been done before I arrived."
Much like Trump, Grenell also has a combative relationship with the media — and the LGBTQ media is no exception. Grenell didn't respond to a request for comment for this article, and his influence seems so extensive that neither did gay conservatives in his circles. Even Log Cabin Republicans, where Grenell formerly served as a board member, declined to comment for this article.
White House Deputy Press Secretary Judd Deere, however, confirmed to the Washington Blade via email Trump's relationship with Grenell is strong.
"As the president has said before, he and Ambassador Grenell have a good relationship built on mutual trust – a trust that has only grown as the ambassador has delivered results," Deere said. "The president has enormous confidence in Ambassador Grenell to tackle any challenge put in front of him, including keeping the American people safe as the acting DNI, and is grateful for his service to the administration and the American people."
Faced with accusations the Trump administration is anti-LGBTQ, Republicans have pointed to the appointment of Grenell as evidence to the contrary. After all, as a Cabinet member, even though he's serving in an acting capacity, Grenell is arguably the highest-ranking openly gay presidential appointee in U.S. history.
Democrats have responded that one openly gay appointment does not a pro-LGBTQ administration make, especially compared to the transgender military ban, judicial confirmations with histories of anti-LGBTQ views, religious freedom carve-outs to LGBTQ regulations and arguing before the U.S. Supreme Court that LGBTQ people don't have non-discrimination protections under federal law.
Ned Price, a gay appointee to the National Security Council in the Obama White House and now director of policy and communications for National Security Action, had a decidedly different take on Grenell than Trump.
"The most generous thing I can say is that Grenell is doing the job Trump set out for him, but that's not the job of acting DNI," Price said. "What Trump wanted was a loyalist atop the intelligence community who could do his bidding rather than the nation's bidding. In this case, that includes weaponizing national security information — as with the declassification of the Flynn-related records — for Trump to use for his own political ends as well as keeping a lid on intelligence assessments that portray the president and his foreign policy in an unfavorable light."
But Grenell's mark on LGBTQ rights isn't limited to being an openly gay presidential appointee. As ambassador to Germany, Grenell has spearheaded a global initiative to decriminalize homosexuality in the more than 70 countries where it remains illegal. Trump himself brought up the initiative, even explicitly mentioning the LGBTQ community, during an address last year before the United Nations.
Critics have said the initiative has achieved little or nothing since Grenell launched it last year, Grenell appears to have brought the project with him to his role as acting director of national intelligence. Last week, Grenell tweeted he spoke with an influential Lebanese Shiite leader who's close to coming out publicly in support of Lebanon decriminalizing homosexuality.
As reported by the New York Times, Grenell has also launched an intelligence community working group to identify ideas to advance the project, which could include sharing less intelligence with countries that still have anti-gay laws. At the same time, Grenell has distributed a memo declaring his time as director is short, but he expects intelligence agencies to adopt policies prohibiting LGBTQ discrimination and harassment.
Mark Bromley, chair of the international LGBTQ group Council for Global Equality, was skeptical about the change reportedly under consideration with Grenell, crediting the Obama administration for being first to champion LGBTQ human rights across the globe.
"It's very hard to believe that the U.S. would curb its intelligence sharing efforts with repressive countries like Saudi Arabia or Egypt over their virulently anti-LGBTI policies," Bromley said. "I just don't believe this story makes a lot of sense. But we appreciate that our foreign affairs agencies continue to promote decriminalization as a strategic U.S. foreign policy objective as first outlined in President Obama's groundbreaking 2011 Presidential Directive."
One question remains: When Ratcliffe is confirmed as director of national intelligence, what role will Grenell assume? He has indicated he would step down from the administration in any capacity once as new director is in the job.
The White House is keeping quiet about any new role. Deere said he "won't get ahead of any announcements on that."
9th Circuit Court of Appeals blocks lower court overturn of assault rifle ban
Benitez ruled that California's three-decade-old ban on assault weapons violates the Second Amendment to the U.S. Constitution.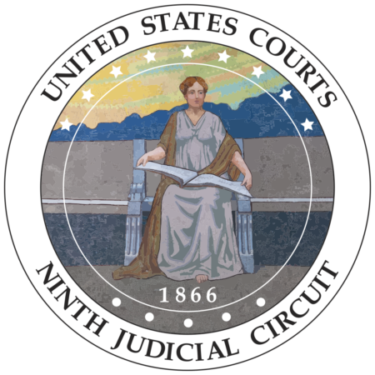 SAN FRANCISCO – In a ruling issued Monday, a three-judge panel of the U.S. 9th Circuit Court of Appeals issued a stay of U.S. District Judge Roger Benitez's controversial decision to overturn California's assault weapons ban on June 4. The ruling will be on hold until the 9th Circuit court decides on a separate gun control case.
Benitez ruled that California's three-decade-old ban on assault weapons violates the Second Amendment to the U.S. Constitution. The state had first crafted the ban in 1989 and in the intervening thirty-two years lawmakers in Sacramento had repeatedly amended the law.
Benitez overturned the ban and likened an AR-15 semiautomatic gun to a Swiss army knife, calling it "good for both home and battle." California Governor Gavin Newsom took exception to the comparative made by Judge Benitez remarking at the time;
"Today's decision is a direct threat to public safety and the lives of innocent Californians, period. As the son of a judge, I grew up with deep respect for the judicial process and the importance of a judge's ability to make impartial fact-based rulings, but the fact that this judge compared the AR-15 – a weapon of war that's used on the battlefield – to a Swiss Army Knife completely undermines the credibility of this decision and is a slap in the face to the families who've lost loved ones to this weapon. We're not backing down from this fight, and we'll continue pushing for common sense gun laws that will save lives."
The Roberti-Roos Assault Weapons Control Act of 1989 (AWCA) is a California law that bans the ownership and transfer of over 50 specific brands and models of semi-automatic firearms, which were classified as assault weapons. Most were rifles, but some were pistols and shotguns.
The case, Miller v. Bonta (previously Miller v. Becerra) had been brought by the Firearms Policy Coalition, (FPC) which in 2019, developed and filed the suit as a federal Second Amendment challenge to California's Assault Weapons Control Act (AWCA). The FPC argued that the State's ban prohibits arms that are constitutionally protected, no more lethal than other certain arms that are not banned, and commonly possessed and used for lawful purposes in the vast majority of the United States.
California Attorney General Rob Bonta had appealed Benitez's ruling. On Monday he said in a tweet; "This leaves our assault weapons laws in effect while appellate proceedings continue. We won't stop defending these life-saving laws."
#BREAKING: The 9th Circuit granted our motion to stay the district court's ruling in Miller v. Bonta.

This leaves our assault weapons laws in effect while appellate proceedings continue.

We won't stop defending these life-saving laws.https://t.co/L8F8zpLuhv pic.twitter.com/udtszNfOis

— Rob Bonta (@AGRobBonta) June 21, 2021
Blinken says Biden raised Russia's LGBTQ rights record with Putin
Geneva summit between two presidents took place on June 16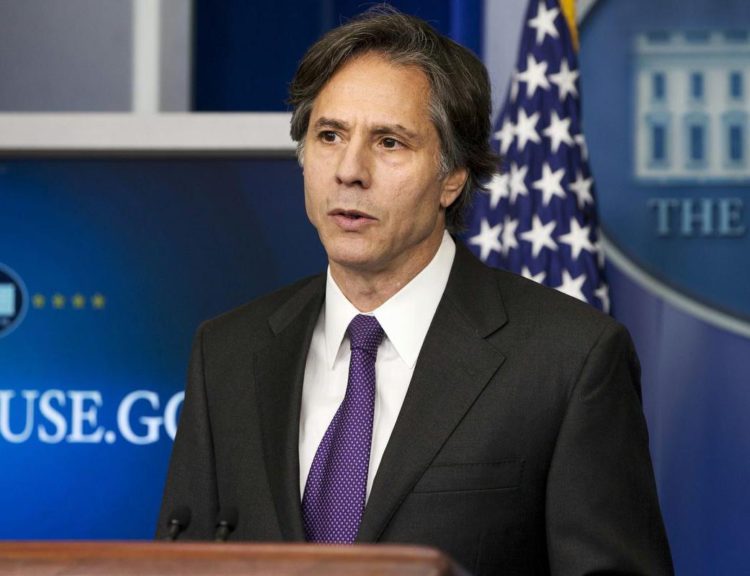 WASHINGTON — Secretary of State Antony Blinken on Monday said President Biden raised the Kremlin's LGBTQ rights record with Russian President Vladimir Putin during their recent summit.
"The president pushed human rights — including LGBTQI rights — with President Putin," Blinken told Washington Post columnist, "PBS NewsHour" contributor and host of MSNBC's "The Sunday Show" Jonathan Capehart during a virtual Pride month discussion the Atlantic Council hosted.
Biden met with Putin on June 16 in Geneva. Blinken was among those who participated in the summit.
The White House did not say whether Biden specifically raised Russia's LGBTQ rights record with Putin. Biden told reporters after the summit that he stressed to Putin "that no president of the United States could keep faith with the American people if they did not speak out to defend our democratic values, to stand up for the universal rights and fundamental freedoms that all men and women have, in our view."
"What he told President Putin is that as an American president — where for all of our challenges, many of which are manifest in recent months and recent years — this is something that is basically stamped in to our DNA and he would be abdicating his responsibility as president, as an American president, not to raise these issues," Blinken told Capehart.
Capehart specifically asked Blinken about the case of two Chechen brothers who were arrested in Russia in February and returned to their homeland, even though they had fled Chechnya's anti-LGBTQ crackdown.
"We didn't get into specific cases in that meeting, but he made very clear to President Putin that this is fundamentally who we and who he is and what we'll do and will continue to do going forward," said Blinken.
Blinken also did not say how Putin specifically responded to Biden's decision to raise his country's LGBTQ rights record with him. Blinken, however, did say "there was at least an acknowledgment" the U.S. will raise human rights in such meetings.
"This is what an American president should do," said Blinken. "This is who we are and this is what we represent to the world."
TUNE IN for a LIVE #ACFrontPage event: @SecBlinken discusses the role of the US State Department in advancing LGBTQI equality at home and around the world with @CapehartJ https://t.co/zoIQmk49mG

— Atlantic Council (@AtlanticCouncil) June 21, 2021
The Stonewall Inn bans Anheuser-Busch during NYC Pride weekend
"We urge Anheuser-Busch and other companies doing this to publicly commit to stop donating to anti-LGBTQ politicians"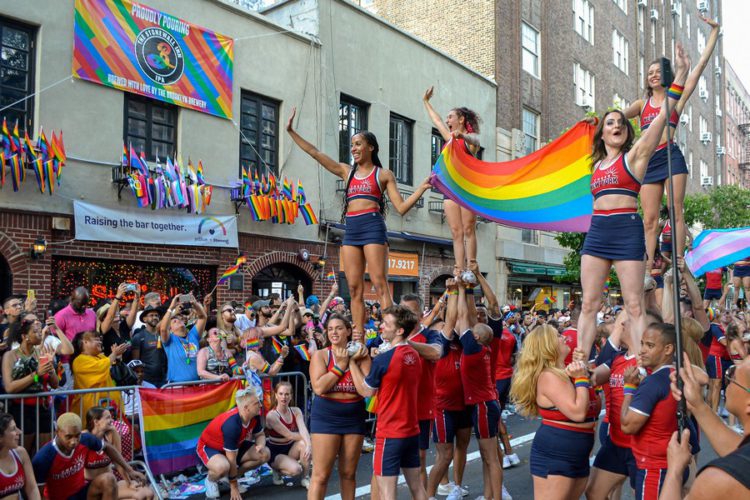 NEW YORK – In response to news that the Anheuser-Busch InBev company had made political contributions to lawmakers behind bills targeting transgender youth, the owners of the Stonewall Inn announced its ban of AB InBev products during New York City's Pride weekend.
The historic West Village pub, widely regarded as the location of one of the seminal defining events in the history of the LGBTQ rights movement, is sponsoring a public 'pour-out' of Bud Light, Michelob ULTRA, and Stella Artois in front of the bar on Wednesday, June 23, to demand that the Leuven, Belgium based AB InBev stop donating to anti-LGBTQ legislators and commit to using its lobbying efforts to advance the Equality Act.
Should the Equality Act be passed, it would afford LGBTQ people with equal nondiscrimination protections under federal law.
"You can't turn your logo rainbow on social media, call yourself an ally, and then turn around and make donations that fuel hate. There are really no excuses, and companies like Anheuser-Busch need to own up to what they've done," said Stonewall Inn co-owner Stacy Lentz. "As a business owner, it's never easy to stop selling a product that affects your bottom line — especially during the busiest weekend of the year. But I'm an activist above all else and we at The Stonewall Inn know we bear a unique responsibility to call out hypocrisy when we see it. Anheuser-Busch and other companies must do better."
According to data from the Keep Your Pride campaign, since 2015, Anheuser-Busch has made 48 donations totaling $35,350 to 29 anti-LGBTQ legislators behind recent bills attacking trans youth.
Through its nonprofit arm, The Stonewall Inn Gives Back Initiative, Stonewall recently launched the Safe Spaces program, which identifies and certifies entertainment venues, food and beverage locations, stores, businesses, and other public venues as Safe Spaces for LGBTQ people. Under its criteria for certification, businesses that donate to anti-LGBTQ lawmakers would not qualify for designation as a Safe Space.
"As one of our best-selling products, Bud Light has been a longtime staple here at The Stonewall Inn. It's deeply disappointing to learn that Anheuser-Busch has given money to lawmakers who are attacking trans kids, some of the most vulnerable people in the LGBTQ community," said Stonewall Inn co-owner Kurt Kelly.
"We're horrified to see so-called allies supporting lawmakers who would make life harder for anyone in our community. We urge Anheuser-Busch and other companies doing this to publicly commit to stop donating to anti-LGBTQ politicians and use their lobbying power to support the Equality Act," Kelly added.