Trump's love affair with Ric Grenell
Gay intelligence chief backs Trump's claim of Obama malfeasance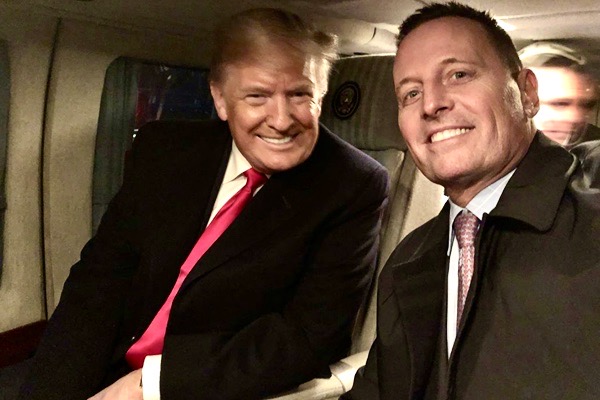 Aides to President Trump fall in and out of favor depending on various factors — including whether they bring positive headlines for the administration. One official now riding high is Richard Grenell.
Despite the anti-LGBTQ reputation Trump has built over the course of his presidency, he praised the openly gay Grenell — who now wears two hats as U.S. ambassador to Germany and acting director of national intelligence — during an interview last week on "Fox & Friends."
"Ric Grenell is doing a fantastic job, an absolutely fantastic job as our No. 1 person on intelligence," Trump said. "He has been incredible."
Trump had a frostier relationship with Grenell's predecessors — including Dan Coats, who publicly criticized Trump after he downplayed Russian interference in the 2016 election during a joint news conference with Vladimir Putin — a contrast Trump referenced in his praise for Grenell.
"It's too bad the people that were sitting before him — I won't use names — didn't do anything," Trump said. "They didn't do a thing. It was like they just sat there in the office. 'Hello, goodbye.' That would be a meeting. But Ric Grenell is doing a fantastic job, and this country owes a lot to him."
Much of Trump's praise was based on Grenell's recent decision as head of intelligence to make public the transcripts of the closed-door hearing before House Select Committee on Intelligence on Russian interference in the 2016 election.
In conservative circles, it was a big deal. In the aftermath of the Mueller report finding no evidence of collusion between the Trump campaign and Russia, the transcripts depict Rep. Adam Schiff (D-Calif.) in an unfavorable light, aggressively going after Trump administration officials, who all denied collusion with Russia before the committee.
That's a different story than the other side tells of a fearless Schiff defying the wrath of Trump and his supporters by getting to the truth about the 2016 election and holding the administration accountable.
Conservatives also seized on a quote from former Deputy Attorney General Sally Yates indicating President Obama was aware of the FBI's interview with Michael Flynn, which they say is evidence of wrongdoing. Trump accused Obama of committing the "biggest political crime in American history," although Trump himself has been unable to articulate any particular crime Obama allegedly committed.
Grenell is backing up Trump. On Tuesday, ABC News reported Grenell has declassified and delivered to the Justice Department a list of former Obama administration officials who were allegedly involved "in the so-called 'unmasking' of former national security adviser Michael Flynn in his conversations with the former Russian ambassador during the presidential transition."
In a significant way, Grenell is having an influence on the Trump administration's communications strategy as the administration is assailed for its response to COVID-19 and Trump vies for re-election. That's coming from a person who's a member of the LGBTQ community.
Grenell came into the position of acting director of national intelligence in February, while retaining his job as U.S. ambassador to Germany.
Trump never sought Senate confirmation for Grenell as director of national intelligence and kept him in an "acting" role. Even top Republicans, such as Sen. Susan Collins (R-Maine), have cautioned he lacks the requisite experience for the job. Grenell has said his role is temporary and he expects to step down after the Senate confirms John Ratcliffe as director of national intelligence.
But the relationship between Trump and Grenell goes back further than his appointment as acting director of national intelligence. A Trump loyalist in practice and policy, Grenell as ambassador to Germany publicly browbeat U.S. allies to spend more on defense and meet their NATO obligations to spend at least two percent of GDP on the military.
The spending has markedly increased. Starting in 2021, Germany will increase its contribution to the NATO budget by $36 million to match the U.S. contribution, according to foreign press reports.
Previously, Grenell's name was floated for potential appointments by Trump to high-level roles, including national security adviser and secretary of state. A look at Grenell's Instagram account reveals images of Trump as well as a picture of him with Trump during a recent trip to Berlin.
One gay D.C.-based national security expert, who has known Grenell for years and spoke on condition of anonymity for greater candor, said the consensus is the relationship between Trump and Grenell is good and the two have "talked tons" since Grenell took on the new role.
"The combination of Ric just lowering the decibel level on Biden/Ukraine and other matters and just keeping a low profile for most part gave Trump some cover on his back side while dealing with the COVID crisis," the expert said.
Grenell's influence can be seen early on after his appointment as acting director of national intelligence. Shortly after media reports emerged Russia is once again seeking to meddle in the 2016 election to support Trump, Trump indicated Joseph Maguire would step down from his role as director of intelligence and Grenell would assume the role. Reports subsequently emerged that the depiction of Russia's meddling in the 2020 election was overblown.
In his new job, Grenell has tangled with Schiff, who has voiced objections to Grenell's restructuring of intelligence agencies. In a recent letter, Schiff said he was making changes without congressional consent "in a manner that undermines critical intelligence functions." Grenell took Schiff to task on Twitter for alerting the media to the letter before transmitting it (such practice is common for House members).
One recent change Grenell has made is the creation of an intelligence community "cyber executive," which will oversee four consolidated, previously separate ODNI organizations focused on cybersecurity. Other changes are closing out the directorate of national security partnerships and establishing a DNI adviser for military affairs. Grenell on Twitter said "more changes to come" and "reforms should have been done before I arrived."
Much like Trump, Grenell also has a combative relationship with the media — and the LGBTQ media is no exception. Grenell didn't respond to a request for comment for this article, and his influence seems so extensive that neither did gay conservatives in his circles. Even Log Cabin Republicans, where Grenell formerly served as a board member, declined to comment for this article.
White House Deputy Press Secretary Judd Deere, however, confirmed to the Washington Blade via email Trump's relationship with Grenell is strong.
"As the president has said before, he and Ambassador Grenell have a good relationship built on mutual trust – a trust that has only grown as the ambassador has delivered results," Deere said. "The president has enormous confidence in Ambassador Grenell to tackle any challenge put in front of him, including keeping the American people safe as the acting DNI, and is grateful for his service to the administration and the American people."
Faced with accusations the Trump administration is anti-LGBTQ, Republicans have pointed to the appointment of Grenell as evidence to the contrary. After all, as a Cabinet member, even though he's serving in an acting capacity, Grenell is arguably the highest-ranking openly gay presidential appointee in U.S. history.
Democrats have responded that one openly gay appointment does not a pro-LGBTQ administration make, especially compared to the transgender military ban, judicial confirmations with histories of anti-LGBTQ views, religious freedom carve-outs to LGBTQ regulations and arguing before the U.S. Supreme Court that LGBTQ people don't have non-discrimination protections under federal law.
Ned Price, a gay appointee to the National Security Council in the Obama White House and now director of policy and communications for National Security Action, had a decidedly different take on Grenell than Trump.
"The most generous thing I can say is that Grenell is doing the job Trump set out for him, but that's not the job of acting DNI," Price said. "What Trump wanted was a loyalist atop the intelligence community who could do his bidding rather than the nation's bidding. In this case, that includes weaponizing national security information — as with the declassification of the Flynn-related records — for Trump to use for his own political ends as well as keeping a lid on intelligence assessments that portray the president and his foreign policy in an unfavorable light."
But Grenell's mark on LGBTQ rights isn't limited to being an openly gay presidential appointee. As ambassador to Germany, Grenell has spearheaded a global initiative to decriminalize homosexuality in the more than 70 countries where it remains illegal. Trump himself brought up the initiative, even explicitly mentioning the LGBTQ community, during an address last year before the United Nations.
Critics have said the initiative has achieved little or nothing since Grenell launched it last year, Grenell appears to have brought the project with him to his role as acting director of national intelligence. Last week, Grenell tweeted he spoke with an influential Lebanese Shiite leader who's close to coming out publicly in support of Lebanon decriminalizing homosexuality.
As reported by the New York Times, Grenell has also launched an intelligence community working group to identify ideas to advance the project, which could include sharing less intelligence with countries that still have anti-gay laws. At the same time, Grenell has distributed a memo declaring his time as director is short, but he expects intelligence agencies to adopt policies prohibiting LGBTQ discrimination and harassment.
Mark Bromley, chair of the international LGBTQ group Council for Global Equality, was skeptical about the change reportedly under consideration with Grenell, crediting the Obama administration for being first to champion LGBTQ human rights across the globe.
"It's very hard to believe that the U.S. would curb its intelligence sharing efforts with repressive countries like Saudi Arabia or Egypt over their virulently anti-LGBTI policies," Bromley said. "I just don't believe this story makes a lot of sense. But we appreciate that our foreign affairs agencies continue to promote decriminalization as a strategic U.S. foreign policy objective as first outlined in President Obama's groundbreaking 2011 Presidential Directive."
One question remains: When Ratcliffe is confirmed as director of national intelligence, what role will Grenell assume? He has indicated he would step down from the administration in any capacity once as new director is in the job.
The White House is keeping quiet about any new role. Deere said he "won't get ahead of any announcements on that."
Lawsuits against Ohio State over sexual predator sports doctor tossed
"The judge just threw 300 survivors in a trash can," Steve Snyder-Hill said then adding, "a trash can with an OSU logo on it"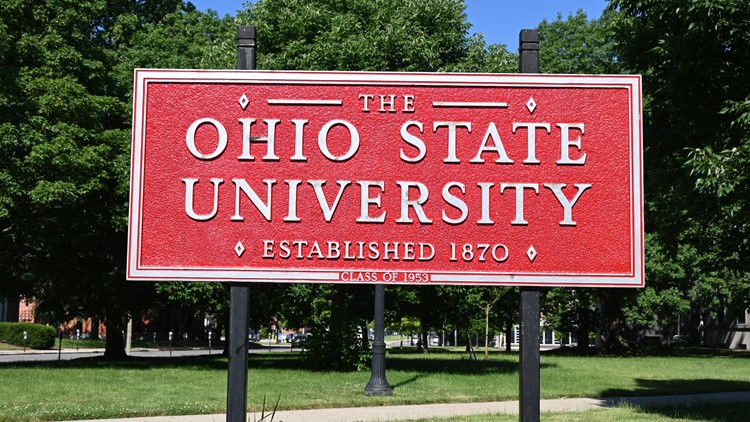 COLUMBUS, Oh. – A Federal judge Wednesday dismissed hundreds of pending lawsuits against Ohio State University, (OSU) in cases related to a former OSU sports team doctor Richard Strauss, who had sexually molested young male athletes and other students for twenty years.
In his ruling, U.S. District Judge Michael H. Watson of the Southern District of Ohio wrote;
'It is beyond dispute that Plaintiffs, as well as hundreds of other former students, suffered unspeakable sexual abuse by Strauss. It is also true that many Plaintiffs and other students complained of Strauss's abuse over the years and yet medical doctors, athletic directors, head and assistant coaches, athletic trainers, and program directors failed to protect these victims from Strauss's predation."
According to Judge Watson he dismissed the cases because the statute of limitations for criminal rape cases in Ohio is 20 years to report for criminal prosecution or otherwise have legal proceedings initiated.
"If there is a viable path forward for Plaintiffs on their claim against Ohio State, it starts with the legislature rather than the judiciary," Watson wrote.
Taking aim at Ohio lawmakers Watson noted; ""At all times since the filing of these cases, the Ohio legislature, has the power, but not the will, to change the statute of limitations." The legislature can provide a "path forward for Plaintiffs on their claim against Ohio State."
Strauss preyed on hundreds of young men from the time of his employment at OSU in 1978 until he retired in 1998, and allegations about his misconduct didn't become public until an ex-wrestler named Mike DiSabato spoke out in 2018, years after Strauss' death by suicide in 2005.
The former athletes were represented by several legal teams including Washington D.C./Oakland, California-based legal advocacy group Public Justice.
"Today's ruling is not only deeply disappointing," the legal team said in reaction to the ruling today, "but also sends a disturbing message that the very real challenges sexual abuse survivors often face in understanding what has happened to them – and who enabled the abuse they experienced – is irrelevant when they ultimately ask for the court's help in holding abusive people and institutions accountable.
OSU spent decades denying, hiding, and evading the truth about its role in concealing the abuse that happened on its watch. Today's ruling punishes survivors already traumatized by the university's callous campaign of deception. The court's decision cannot, and must not, be the final word in the survivors' journey towards justice."
The case against OSU brought widespread attention as one of the cases involved Strauss victim Steve Snyder-Hill, a a prominent LGBTQ activist and a U.S. Army veteran. Upon hearing of Watson's ruling, a palpably angered Snyder-Hill told several media outlets; "The judge just threw 300 survivors in a trash can," he said adding, "a trash can with an OSU logo on it."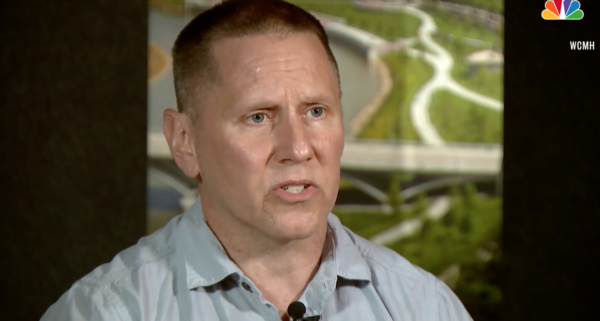 NBC News had reported on the case and profiled Snyder-Hill in 2019:
[…] In the years following the alleged assault, Snyder-Hill would go on to serve in the Iraq War, publicly fight against the military's "don't ask, don't tell" policy and become an outspoken advocate for same-sex marriage. He and his husband, Josh, married in 2011 in Washington, D.C., in front of the tombstone of Leonard Matlovich, a Vietnam War veteran who had been discharged by the Air Force for being gay. The couple were involved in a lawsuit filed by Service Members Legal Defense Network that challenged the federal Defense of Marriage Act (DOMA), which prevented the military from giving benefits to legally married same-sex couples, and successfully fought in court to have their surnames combined in Ohio.
Snyder-Hill was unexpectedly thrust into the media spotlight in 2011 after submitting a question during the Republican presidential debate about whether the candidates would reverse the 2011 repeal of "don't ask, don't tell." Some members of the audience booed Snyder-Hill, who submitted his question by video from his military base in Iraq. That an active-duty soldier in uniform would be booed during a presidential debate shocked and angered many Americans during a time when acceptance for same-sex marriage was mounting. […]
The publicity over the OSU cases also ensnared conservative right-wing Rep. Jim Jordan (R-Ohio), renewing questions over his failure to stop Strauss from molesting former wrestlers Jordan had coached more than two decades ago at OSU. Jordan was accused of that neglect in 2018 by those former wrestlers.
2.3 million Latinx LGBTQ adults live in the US
More than one-third are living in low-income households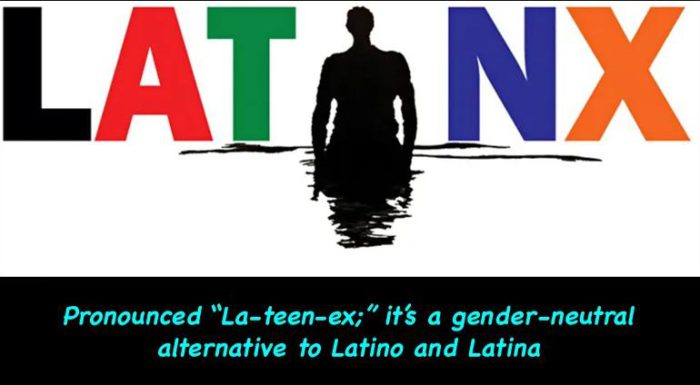 LOS ANGELES – A new study by the Williams Institute at UCLA School of Law finds that an estimated 2.3 million adults in the U.S. identify as Hispanic or Latino/a and LGBTQ.

Researchers found that Latinx LGBTQ people fare worse than their non-LGBTQ counterparts on some measures of economic and social vulnerability, including unemployment and food insecurity. In addition, Latinx LGBTQ adults face disparities in mental and physical health such as depression, asthma, and chronic health conditions compared to non-LGBTQ adults.

However, similarities were found between the two groups, including household annual income and experiences of victimization and discrimination.

This study provides information on the well-being of Latinx adults in the U.S., as well as additional analyses of Latinx LGBTQ subgroups, such as Mexican, Central American, and South American LGBTQ people in California.

"In terms of economic security, we see both similarities and differences between Latinx LGBTQ and non-LGBTq adults," said lead author Bianca D.M. Wilson, Senior Scholar of Public Policy at the Williams Institute. "The fact that Latinx LGBT adults tend to be younger may contribute to disparities in employment and food insecurity, while U.S. citizenship—which many Latinx LGBTQ adults in California have—may help close the poverty gap."

KEY FINDINGS

Demographic Characteristics
There are an estimated 2.3 million Latinx LGBTQ adults in the US.
65% of Latinx LGBTQ adults are under age 35, compared to 45% of non-LGBT adults.
Just over half (52%) of LGBTQ Latinx adults are women, and 48% are men.
Fewer Latinx LGBTQ adults (44%) than non-LGBTQ adults (57%) are raising children.
Economic Characteristics
Latinx LGBTQ adults are more likely to be unemployed (10% vs. 8%) and to experience food insecurity (32% vs. 25%) than Latinx non-LGBT adults.
37% of Latinx LGBTQ adults and 39% of non-LGBTQ adults live with a household income below $24,000 per year.
Latinx LGBTQ adults are less likely to live in low-income households than non-LGBTQ adults, however, the rates of poverty are high for both groups: 60% of Latinx LGBTQ adults live below 200% of the federal poverty level, compared to 63% of non-LGBTQ Latinx adults.
Mental and Physical Health
Nearly one-third (30%) of Latinx LGBTQ adults have been diagnosed with depression, compared to 16% of Latinx non-LGBTQ adults.
Latinx LGBTQ women have the highest rates of depression (35%) compared with non-LGBTQ women (20%) and both groups of men.
Latinx LGBTQ adults (12%) are more likely to have Medicaid as their primary insurance compared to Latinx non-LGBTQ adults (9%).
Discrimination and Stress
17% of Latinx LGBTQ adults disagreed with the statement "You always feel safe and secure" compared to 11% of non-LGBTQ adults.
42% of Latinx LGBTQ adults reported experiencing physical assault and threats, and 69% reported experiencing verbal assault or abuse at some point in their lives.
Social Support
The majority (64%) of Latinx LGB adults and 40% of Latinx transgender adults reported feeling connected to the LGBT community.
Less than half (43%) of Latinx LGBTQ adults reported feeling connected to the Latinx community.
This study is part of the Williams Institute's LGBTQ Well-Being at the Intersection of Race series, which examines demographic characteristics and key indicators of well-being, including mental health, physical health, economic health, and social and cultural experiences, of different racial/ethnic groups in the U.S. The series also includes analyses by region.

Read the report
Tyler Clementi Higher Education Anti-Harassment legislation reintroduced
The legislation has failed to garner enough congressional support for passage beginning with its initial introduction in 2011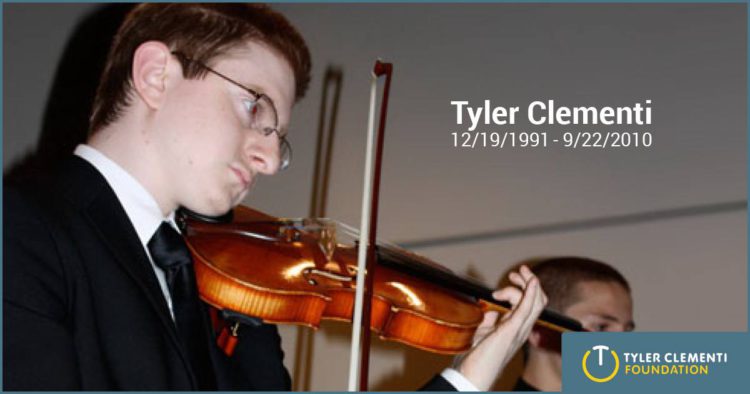 WASHINGTON – Democratic U.S. Senators Patty Murray of Washington and Tammy Baldwin of Wisconsin, along with Democratic U.S. House Representative Mark Pocan, also from Wisconsin, reintroduced the Tyler Clementi Higher Education Anti-Harassment Act Wednesday.
If enacted, the legislation would require colleges and universities that receive federal student aid to have in place a policy that prohibits harassment of students based on their actual or perceived race, color, religion, national origin, sex, disability, sexual orientation, or gender identity.
Schools would have to distribute that policy to all students, along with information about the procedure to follow should an incident of harassment occur, and notify students of counseling, mental health, and other services available to victims or perpetrators of harassment.
The legislation would also require schools to recognize cyber-bullying as a form of harassment, and would create a new grant program at the U.S. Department of Education to help colleges and universities establish programs to prevent harassment of students.
"No student should live in fear of being who they are at school," Baldwin said in a statement. "By reintroducing this legislation, we are taking a strong step forward in not only preventing harassment on campus, but also making sure our students have the freedom to learn and succeed in safe and healthy environments. Everyone at our colleges and universities deserves to pursue their dreams free of harassment and bullying."
The lawmakers action was to mark eleventh anniversary of 18-year-old Tyler Clementi's death, a suicide, after he lept from George Washington Bridge which connects North New Jersey to New York City on September 22, 2010.
The Rutgers University freshman jumped to his death just days after his college roommate broadcast live images on the internet of him having a sexual encounter with another man. Fellow students Dharun Ravi, who was Clementi's roommate, and Molly Wei were later charged. Wei struck a plea deal with prosecutors and a New Jersey Superior Court judge sentenced Ravi to 30 days in prison and three years probation for his actions.
The proposed law has failed to garner enough congressional support for passage over the past decade in beginning with its initial introduction in the 112th Congress in 2011.
During a dedication ceremony on Monday February 4, 2013 of the Tyler Clementi Center at Rutgers University in New Jersey, U.S. Rep. Rush Holt, (D-N.J.) announced that he and U.S. Sen. Frank Lautenberg (D-N.J.) had reintroduced the legislation in Congress.
The legislation failed to get the required support for passage and it again languished.
Last year in the 116th Congress, it was introduced again by Pocan in the House and Murray and Baldwin in the Senate in May 2019.
"Today we honor the life of Tyler Clementi by reintroducing this critical legislation. No one should be bullied because of who they are or who they love," Pocan said in a statement. "This bill will help ensure that students can learn in peace and not have to worry about living in fear or humiliation for being themselves."
Tyler's parents founded a non-profit organization in their son's name committed to end online and offline bullying, harassment, and humiliation.