Trump's love affair with Ric Grenell
Gay intelligence chief backs Trump's claim of Obama malfeasance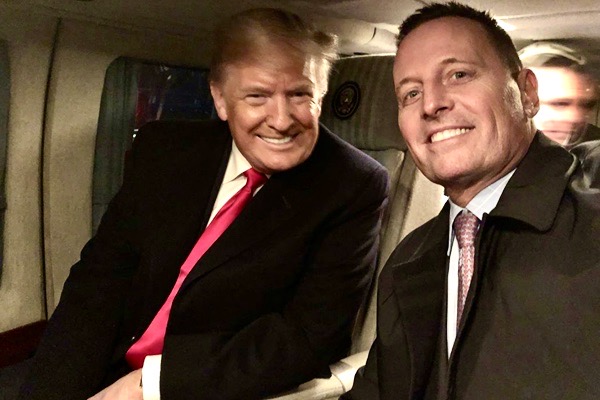 Aides to President Trump fall in and out of favor depending on various factors — including whether they bring positive headlines for the administration. One official now riding high is Richard Grenell.
Despite the anti-LGBTQ reputation Trump has built over the course of his presidency, he praised the openly gay Grenell — who now wears two hats as U.S. ambassador to Germany and acting director of national intelligence — during an interview last week on "Fox & Friends."
"Ric Grenell is doing a fantastic job, an absolutely fantastic job as our No. 1 person on intelligence," Trump said. "He has been incredible."
Trump had a frostier relationship with Grenell's predecessors — including Dan Coats, who publicly criticized Trump after he downplayed Russian interference in the 2016 election during a joint news conference with Vladimir Putin — a contrast Trump referenced in his praise for Grenell.
"It's too bad the people that were sitting before him — I won't use names — didn't do anything," Trump said. "They didn't do a thing. It was like they just sat there in the office. 'Hello, goodbye.' That would be a meeting. But Ric Grenell is doing a fantastic job, and this country owes a lot to him."
Much of Trump's praise was based on Grenell's recent decision as head of intelligence to make public the transcripts of the closed-door hearing before House Select Committee on Intelligence on Russian interference in the 2016 election.
In conservative circles, it was a big deal. In the aftermath of the Mueller report finding no evidence of collusion between the Trump campaign and Russia, the transcripts depict Rep. Adam Schiff (D-Calif.) in an unfavorable light, aggressively going after Trump administration officials, who all denied collusion with Russia before the committee.
That's a different story than the other side tells of a fearless Schiff defying the wrath of Trump and his supporters by getting to the truth about the 2016 election and holding the administration accountable.
Conservatives also seized on a quote from former Deputy Attorney General Sally Yates indicating President Obama was aware of the FBI's interview with Michael Flynn, which they say is evidence of wrongdoing. Trump accused Obama of committing the "biggest political crime in American history," although Trump himself has been unable to articulate any particular crime Obama allegedly committed.
Grenell is backing up Trump. On Tuesday, ABC News reported Grenell has declassified and delivered to the Justice Department a list of former Obama administration officials who were allegedly involved "in the so-called 'unmasking' of former national security adviser Michael Flynn in his conversations with the former Russian ambassador during the presidential transition."
In a significant way, Grenell is having an influence on the Trump administration's communications strategy as the administration is assailed for its response to COVID-19 and Trump vies for re-election. That's coming from a person who's a member of the LGBTQ community.
Grenell came into the position of acting director of national intelligence in February, while retaining his job as U.S. ambassador to Germany.
Trump never sought Senate confirmation for Grenell as director of national intelligence and kept him in an "acting" role. Even top Republicans, such as Sen. Susan Collins (R-Maine), have cautioned he lacks the requisite experience for the job. Grenell has said his role is temporary and he expects to step down after the Senate confirms John Ratcliffe as director of national intelligence.
But the relationship between Trump and Grenell goes back further than his appointment as acting director of national intelligence. A Trump loyalist in practice and policy, Grenell as ambassador to Germany publicly browbeat U.S. allies to spend more on defense and meet their NATO obligations to spend at least two percent of GDP on the military.
The spending has markedly increased. Starting in 2021, Germany will increase its contribution to the NATO budget by $36 million to match the U.S. contribution, according to foreign press reports.
Previously, Grenell's name was floated for potential appointments by Trump to high-level roles, including national security adviser and secretary of state. A look at Grenell's Instagram account reveals images of Trump as well as a picture of him with Trump during a recent trip to Berlin.
One gay D.C.-based national security expert, who has known Grenell for years and spoke on condition of anonymity for greater candor, said the consensus is the relationship between Trump and Grenell is good and the two have "talked tons" since Grenell took on the new role.
"The combination of Ric just lowering the decibel level on Biden/Ukraine and other matters and just keeping a low profile for most part gave Trump some cover on his back side while dealing with the COVID crisis," the expert said.
Grenell's influence can be seen early on after his appointment as acting director of national intelligence. Shortly after media reports emerged Russia is once again seeking to meddle in the 2016 election to support Trump, Trump indicated Joseph Maguire would step down from his role as director of intelligence and Grenell would assume the role. Reports subsequently emerged that the depiction of Russia's meddling in the 2020 election was overblown.
In his new job, Grenell has tangled with Schiff, who has voiced objections to Grenell's restructuring of intelligence agencies. In a recent letter, Schiff said he was making changes without congressional consent "in a manner that undermines critical intelligence functions." Grenell took Schiff to task on Twitter for alerting the media to the letter before transmitting it (such practice is common for House members).
One recent change Grenell has made is the creation of an intelligence community "cyber executive," which will oversee four consolidated, previously separate ODNI organizations focused on cybersecurity. Other changes are closing out the directorate of national security partnerships and establishing a DNI adviser for military affairs. Grenell on Twitter said "more changes to come" and "reforms should have been done before I arrived."
Much like Trump, Grenell also has a combative relationship with the media — and the LGBTQ media is no exception. Grenell didn't respond to a request for comment for this article, and his influence seems so extensive that neither did gay conservatives in his circles. Even Log Cabin Republicans, where Grenell formerly served as a board member, declined to comment for this article.
White House Deputy Press Secretary Judd Deere, however, confirmed to the Washington Blade via email Trump's relationship with Grenell is strong.
"As the president has said before, he and Ambassador Grenell have a good relationship built on mutual trust – a trust that has only grown as the ambassador has delivered results," Deere said. "The president has enormous confidence in Ambassador Grenell to tackle any challenge put in front of him, including keeping the American people safe as the acting DNI, and is grateful for his service to the administration and the American people."
Faced with accusations the Trump administration is anti-LGBTQ, Republicans have pointed to the appointment of Grenell as evidence to the contrary. After all, as a Cabinet member, even though he's serving in an acting capacity, Grenell is arguably the highest-ranking openly gay presidential appointee in U.S. history.
Democrats have responded that one openly gay appointment does not a pro-LGBTQ administration make, especially compared to the transgender military ban, judicial confirmations with histories of anti-LGBTQ views, religious freedom carve-outs to LGBTQ regulations and arguing before the U.S. Supreme Court that LGBTQ people don't have non-discrimination protections under federal law.
Ned Price, a gay appointee to the National Security Council in the Obama White House and now director of policy and communications for National Security Action, had a decidedly different take on Grenell than Trump.
"The most generous thing I can say is that Grenell is doing the job Trump set out for him, but that's not the job of acting DNI," Price said. "What Trump wanted was a loyalist atop the intelligence community who could do his bidding rather than the nation's bidding. In this case, that includes weaponizing national security information — as with the declassification of the Flynn-related records — for Trump to use for his own political ends as well as keeping a lid on intelligence assessments that portray the president and his foreign policy in an unfavorable light."
But Grenell's mark on LGBTQ rights isn't limited to being an openly gay presidential appointee. As ambassador to Germany, Grenell has spearheaded a global initiative to decriminalize homosexuality in the more than 70 countries where it remains illegal. Trump himself brought up the initiative, even explicitly mentioning the LGBTQ community, during an address last year before the United Nations.
Critics have said the initiative has achieved little or nothing since Grenell launched it last year, Grenell appears to have brought the project with him to his role as acting director of national intelligence. Last week, Grenell tweeted he spoke with an influential Lebanese Shiite leader who's close to coming out publicly in support of Lebanon decriminalizing homosexuality.
As reported by the New York Times, Grenell has also launched an intelligence community working group to identify ideas to advance the project, which could include sharing less intelligence with countries that still have anti-gay laws. At the same time, Grenell has distributed a memo declaring his time as director is short, but he expects intelligence agencies to adopt policies prohibiting LGBTQ discrimination and harassment.
Mark Bromley, chair of the international LGBTQ group Council for Global Equality, was skeptical about the change reportedly under consideration with Grenell, crediting the Obama administration for being first to champion LGBTQ human rights across the globe.
"It's very hard to believe that the U.S. would curb its intelligence sharing efforts with repressive countries like Saudi Arabia or Egypt over their virulently anti-LGBTI policies," Bromley said. "I just don't believe this story makes a lot of sense. But we appreciate that our foreign affairs agencies continue to promote decriminalization as a strategic U.S. foreign policy objective as first outlined in President Obama's groundbreaking 2011 Presidential Directive."
One question remains: When Ratcliffe is confirmed as director of national intelligence, what role will Grenell assume? He has indicated he would step down from the administration in any capacity once as new director is in the job.
The White House is keeping quiet about any new role. Deere said he "won't get ahead of any announcements on that."
Calif. Insurance Commissioner urges FDA end gay/bi blood donation ban
"This outdated, discriminatory guidance based in prejudice not in public health & is contributing to the national blood donation crisis"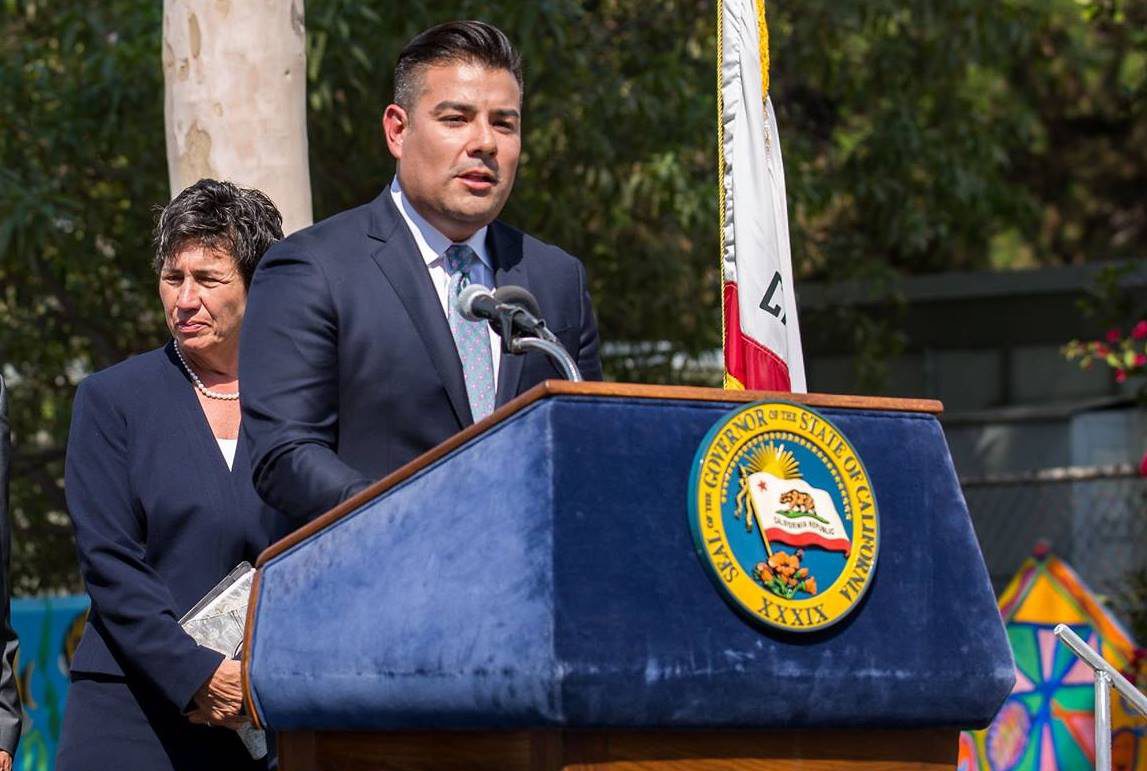 SACRAMENTO – California Insurance Commissioner Ricardo Lara is urging the U.S. Food and Drug Administration (FDA) to overturn a discriminatory blood donation ban policy carried over from the Trump administration.
On Monday, Lara sent a letter urging an end to the FDA's policy banning blood donations from gay and bisexual men. Currently the FDA requires that men who have sex with men must abstain from sex for three months before donating blood.
"This is outdated, discriminatory guidance based in prejudice – not in public health – and it is contributing to our current national blood donation crisis," said Insurance Commissioner Ricardo Lara in his letter to FDA's Acting Commissioner Dr. Janet Woodcock and U.S. Department of Health and Human Services Secretary Xavier Becerra. "I respectfully urge you to permanently lift the entire deferral period in order for a male donor who has had sex with another man from donating blood."
Research by the Williams Institute at the UCLA School of Law indicate that, if the outdated policy is lifted, up to 615,300 additional pints of blood per year—enough blood to help save the lives of more than one million people—can potentially be contributed by gay and bi men.
The FDA's original lifetime ban against gay and bi men was enacted in 1983 when little was known about the mechanisms of HIV transmission and the AIDS epidemic was concentrated primarily in the gay male community.
In 2015 the lifetime ban was partially lifted after the FDA announced that men who have sex with men would be able to donate blood following a year of abstinence. In April 2020 the one-year deferral period was reduced to three months to diminish the nation's urgent need for blood during the COVID-19 pandemic.
The United Kingdom announced in May 2021 that donors will no longer be asked if they are a man who has had sex with another man. Potential blood donors—regardless of their gender—will be asked, instead, of their most recent sexual activities. This year France and Greece announced their plans to abolish their longtime restrictions on blood donations from gay and bi men.
Pennsylvania borough revokes protections for its LGBTQ+ citizens
The Republican-majority Chambersburg Borough Council made good on its promise repealing the ordinance in the 7-3 vote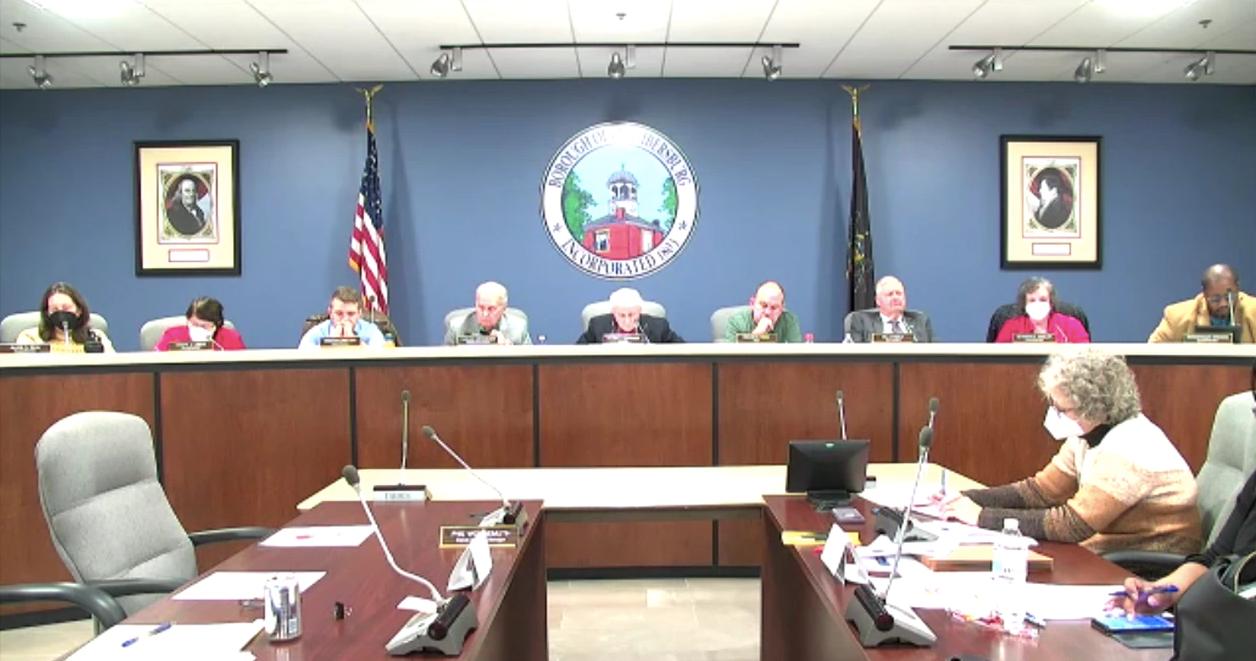 CHAMBERSBURG – The council of this central Pennsylvania borough (town) met on Monday, and voted to repeal an ordinance passed this last October that safeguards residents against discrimination based on their sexual orientation, ethnicity or gender identity.
The Republican-majority Chambersburg Borough Council made good on its promise repealing the ordinance in the 7-3 vote, citing a litany of reasons.
Opposition to the ordinance was led by newly installed borough council president Allen Coffman, a Republican.
Coffman told Penn Live prior to the vote this past week that the ordinance serves no purpose and is redundant. He points out that Pennsylvania's Human Relations Commission handles discrimination complaints from residents across the state.
"There are no penalties, no fines," he said. "There's nothing that the ordinance can make someone do. The most they can hope for is that the committee request the two parties to sit down with a counselor or mediator and talk about it. Quite frankly there is nothing that compels them to. There's no teeth in this."
"We are a very diverse community," said council vice president Bill Everly, a lifelong resident. "For that reason I don't understand why we need to have special protections for people. I think by creating special protections for people we open the door for other protections for other people. I think we need to come together and not divide us. I think this would divide us."
"I don't know of any reasons for repealing it other than a political move," said Alice Elia, a Democrat and the former Chambersburg borough council president. "This issue should not be politicized. It's an issue of justice and having equal protection for everybody in our community. It shouldn't be a political or a Democratic or Republican issue. This should be something we are all concerned about."
For more than three hours, council heard the impassioned pleas from scores of borough residents, overwhelmingly speaking out in support for the ordinance. Only a few borough residents spoke in favor of repeal, Penn Live reported.
Some visibly overcome with emotion, resident after resident implored council members to keep intact the ordinance citing a litany of personal challenges faced as members of the LGBTQ community, while others spoke about the stain on the reputation of the borough if repealed.
"It feels like we are going backwards," said Kierstin Stockum, a borough resident. "This is just protecting somebody. Why would we not want that as a community? A repeal says we not welcoming to anybody whether LGBTQ or not. It's saying we discriminate here. Why would we want to send that message?"
Dawn Abraham, a high school teacher and cosponsor of the gay-straight alliance, noted that the LGBTQ population at Chambersburg High School had grown exponentially in recent years.
"Kids are reporting being bullied, being pushed down the stairs, barked at and called multiple expletives," she said. "By pulling support for this you are showing our community that you don't support the school children in the community."
The Commonwealth of Pennsylvania is one of the 27 states in the nation that have no explicit statewide laws protecting people from discrimination on the basis of sexual orientation or gender identity in employment, housing and public accommodations.
Republican-led Chambersburg becomes first Pa. town to revoke LGBTQ inclusive law. https://t.co/Aky6mDRFnw

— Ivey DeJesus (@iveydejesus) January 25, 2022
Federal Bureau of Prisons revises manual for incarcerated Trans people
"Transgender Offender Manual," improves policies relating to the housing and treatment of transgender people in federal custody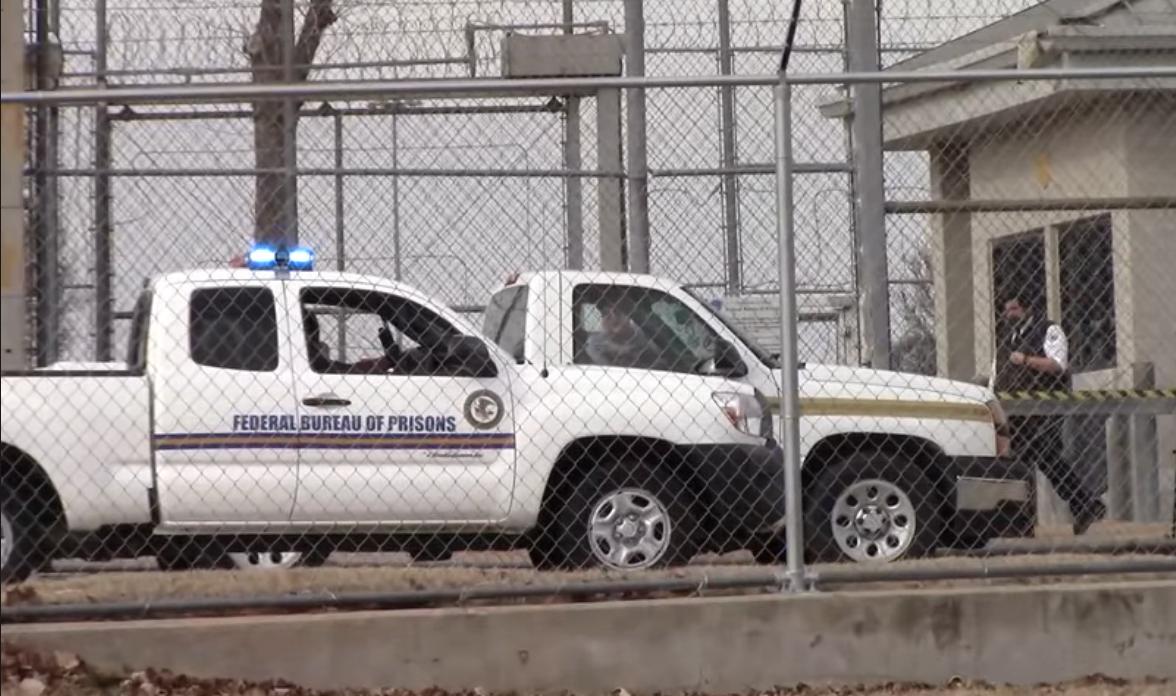 WASHINGTON – The federal Bureau of Prisons issued this week long awaited revisions to the "Transgender Offender Manual," improving policies relating to the housing and treatment of Transgender people in federal custody.
The new Manual rescinds the transphobic language added by the prior administration that weakened protections for incarcerated Trans people– who are already 10 times more likely than the general prison population to be targeted for violence – and undercut compliance with the federal Prison Rape Elimination Act (PREA) and constitutional protections. 
Among other changes, the updated guidance requires that in making housing unit and programming assignments serious consideration must be given to an incarcerated Trans or intersex person's own views with respect to their safety. It explicitly states that deliberately and repeatedly mis-gendering an inmate is not permitted. And it includes a process for an incarcerated person to receive gender-affirming surgery.
In 2018, Lambda Legal and the Southern Poverty Law Center sued the U.S. Department of Justice and the BOP for documents and communications connected to the Trump Administration's harmful and discriminatory changes to the Transgender Offender Manual.
"The federal BOP has issued important new guidelines that will hopefully help keep Transgender people in its custody safe and provide access to life-saving healthcare including gender-affirming surgery," said Richard Saenz, Lambda Legal Senior Attorney and Criminal Justice and Police Misconduct Strategist. "This reaffirms the constitutional rights of incarcerated Transgender people and should be an example for state prisons systems and local jails to do their duty to keep people in their custody safe." 
"We would like to thank the BOP and our partners for working on these changes. And would like to thank Senator Brian Schatz (D-Hawai'i) for his calls to reverse the previous administration's harmful changes to the manual," Saenz added.