Coronavirus-fueled persecution leaves LGBTQ Ugandans even more vulnerable
Universal Love Alliance provides food, transportation to people with HIV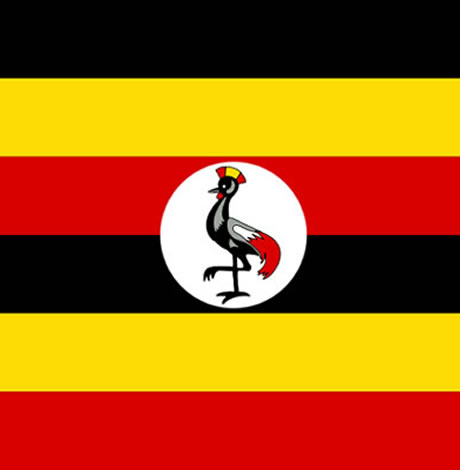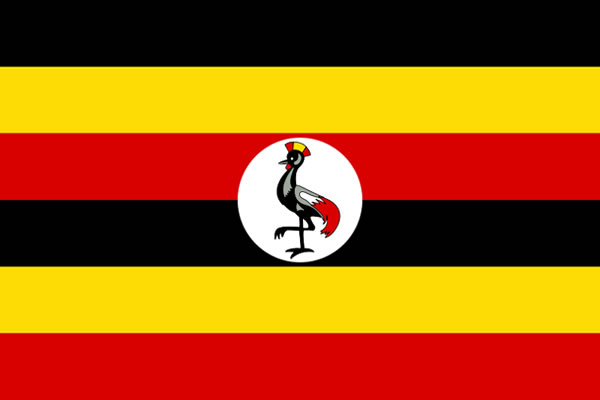 The executive director of a Ugandan advocacy group says his country's government continues to use the coronavirus pandemic as a guise to target LGBTQ people.
Turinawe Samson, executive director of the Universal Love Alliance, a group that works to promote acceptance of LGBTQ people in Uganda, spoke with the Los Angeles Blade on April 27 from the country's capital of Kampala.
Samson spoke with the Blade less than a month after 19 LGBTQ people were arrested at a Kampala shelter and charged with violating coronavirus-related social distancing rules. A court on Monday ordered their release after prosecutors dropped the charges.
"They went and found these LGBT people in their shelter and arrested them and whipped them in public, forcing them to accept they are LGBT people," said Samson.
Samson told the Blade the shelter was "well-known." He also said not everyone who was arrested lived there.
"They used the cover of these directives from the president to attack and beat these LGBT people," said Samson.
A nationwide lockdown in order to curb the pandemic in Uganda took effect on March 18. President Yoweri Museveni on Tuesday announced his government in the coming days will begin to allow public and private transportation to resume and restaurants and hotels to reopen with limited capacity.
Samson told the Blade the lockdown has had a disproportionate impact on Ugandans with HIV because the lack of public transportation has prevented them from receiving necessary medications.
"This puts them at danger," he said.
Samson told the Blade that many Ugandans with HIV have run out of food and money because their relatives who typically support them are not working. He said Ugandans with HIV receive their medications from health centers where they are registered, but the lack of transportation has made this access much more difficult.
"The LGBT community is now at risk," he said.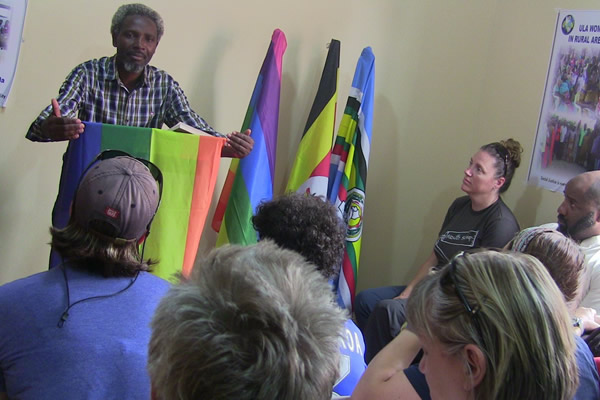 Samson said the Universal Love Alliance has been able to provide a month's worth of food to 41 clients and portable stoves with which they can cook it. Samson told the Blade that Ugandan authorities have authorized his organization to use its car to bring one person at a time to health care centers for treatment and deliver medications to people with HIV.
"It is saving lives," he said, noting pregnant women have also called him to bring them to the hospital. "This car is opening a way for us … it is doing miracles."
Anti-LGBTQ Christian evangelicals from US view Uganda as 'a good market'
Uganda — an African country that borders Kenya, Tanzania, Rwanda, the Democratic Republic of Congo and South Sudan — is among the dozens of nations in which consensual same-sex sexual relations remain criminalized.
President Yoweri Museveni in 2014 signed the Anti-Homosexuality Act, which imposed a life sentence upon anyone found guilty of repeated same-sex sexual acts. The statute was known as the "Kill the Gays" bill because it once contained a death penalty provision.
Uganda's Constitutional Court struck down the Anti-Homosexuality Act on a technicality, but not before the U.S. cut aid to the country and imposed a travel ban against Ugandan officials who perpetrated human rights abuses. The Ugandan government last October denied reports that it would reintroduce the "Kill the Gays" bill.
Samson pointed out to the Blade that Uganda is a predominantly Christian country and many religious leaders have ties to American evangelicals who he described as "cultural warriors."
The Center for Constitutional Rights in 2012 filed a federal lawsuit on behalf of Sexual Minorities Uganda, a Ugandan LGBTQ advocacy group, against Scott Lively, an evangelical pastor from Massachusetts.
The lawsuit alleges Lively exploited homophobic attitudes in Uganda and encouraged the country's lawmakers to support the "Kill the Gays" bill. A federal judge ultimately dismissed the case.
"They influence faith leaders here in Uganda and these faith leaders they take up out of the teachings from their fellow faith leaders in the U.S. and bring them here to Uganda and preach against LGBT people based on the teachings of the Bible," Samson told the Blade as he discussed the Universal Love Alliance's work with Ugandan religious leaders.
"We found it necessary that if we were to work for inclusion and acceptance of LGBT people, it is very important that we first change the attitude of Christian faith leaders," he added.
Samson added Christian fundamentalists from the U.S. have decided to focus on Uganda and other countries where their teachings are not "considered to be dangerous, outdated, archaic and degrading."
"They have seen Uganda and Africa in general as a good market for their outdated and dangerous teachings which are rejected in the United States," Samson told the Blade. "What they have done is come here and created allies in preaching against LGBT people and promoting propaganda that demeans and presents LGBT people as dangerous, not fit to be human beings, not fit to be in any community."
Anyone who is interested in making a donation to the Universal Love Alliance can click here.
California voters give Newsom thumbs down on homelessness response
"I don't think homelessness can be solved – I know homelessness can be solved," said Newsom. "We are going all-in with innovative solutions"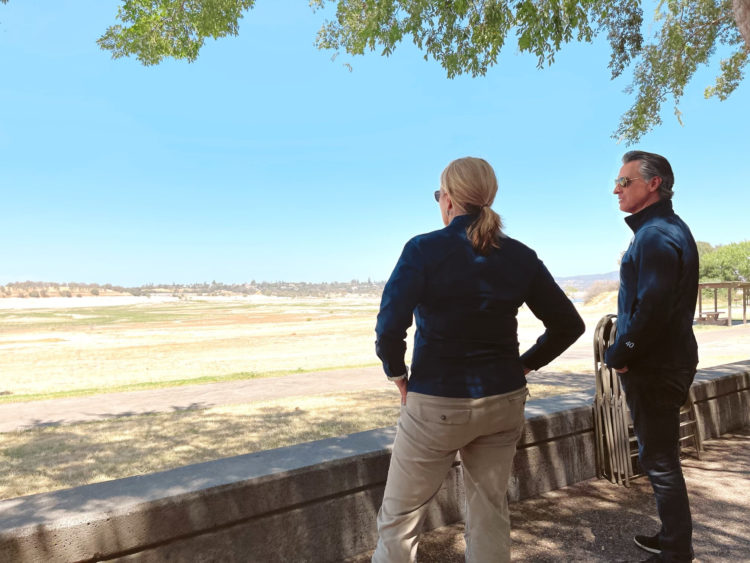 BOSTON – In a new poll released Friday conducted by Inside California Politics and Emerson College of more than 1,000 registered voters, half rated Governor Gavin Newsom's response to the homelessness crisis in California as 'poor.'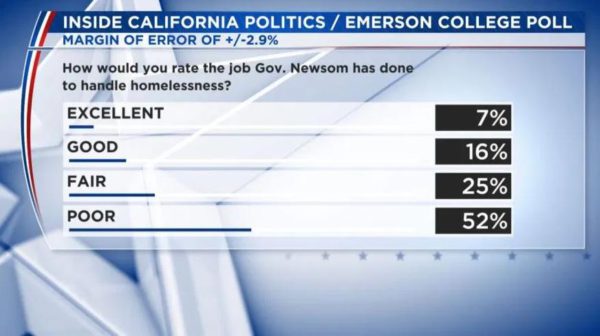 Newsom's low marks comes after an announcement earlier this week at a Project Homekey site located in Sebastopol, West of Santa Rosa, where he signed the largest funding and reform package for housing and homelessness in California history as part of the $100 billion California Comeback Plan. The package includes $10.3 billion for affordable housing and $12 billion over two years towards tackling the homelessness crisis head-on – helping tens of thousands of people off the streets while also demanding greater accountability and more urgency from local governments.
The new homelessness funding includes $5.8 billion to add 42,000 new housing units through Homekey – a national model for homeless housing. $3 billion of this investment is dedicated to housing for people with the most acute behavioral and physical health needs. This investment is the biggest expansion in decades in terms of clinically enhanced behavioral health housing in California.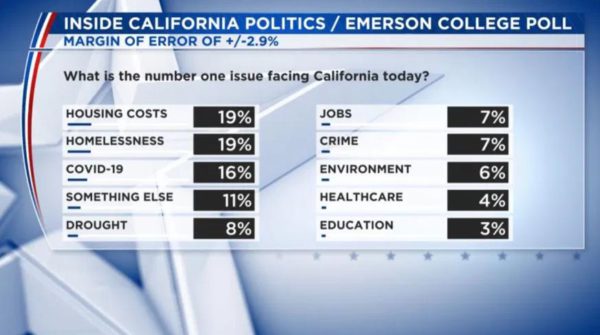 "I don't think homelessness can be solved – I know homelessness can be solved," said Newsom. "We are going all-in with innovative solutions that we know work – with a focus on creating housing to support people with severe mental health challenges, and with more money than ever to move people out of encampments and into safer situations."
California is home to more than a quarter of the nation's homeless people with an estimated 161,000 people are experiencing homelessness, according to federal government data, and it has reached crisis proportions in many cities, especially in Los Angeles.
Los Angeles Mayor Eric Garcetti announced in his annual State of the City address on April 19, 2021 that he will seek to spend nearly $1 billion on initiatives for addressing homelessness, as well as allocate $235 million for the city's Emergency Rental Assistance program, intended to help up to 100,000 households and other critical needs.
There are deep disagreements in how to solve a problem that goes beyond economics, advocates claim they can't house people quickly enough with a shortage of housing units and high rents. The issue is also further exacerbated by the complications of mental illness and addiction issues that require treatment and can make people resistant to accepting shelter.
Assembly race candidate amasses significant war chest 11 months out
Openly gay, Zbur has collected critical endorsements in the race, including125+ elected, community leaders & progressive organizations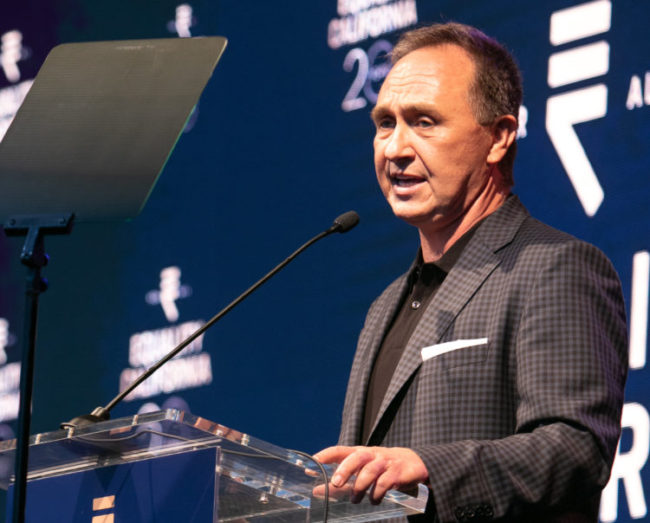 LOS ANGELES – The race for state Assembly District 50's seat by Rick Zbur, the outgoing head of the state-wide LGBTQ equality rights advocacy group Equality California, saw his campaign amass a significant campaign funds war chest total this past week.
A financial disclosure report from the campaign this week disclosed that Zbur had raised more than $615,000 through June 30, 2021, and will report $530,000 cash on hand approximately 11 months out from the 2022 primary.
In the race for the seat which is currently held by Assemblymember Richard Bloom (D-Santa Monica) who is running for the County of Los Angeles Board of Supervisors, Zbur's impressive fund raising could give him an edge over his fellow Democrat Sion Roy, a physician, who has not disclosed yet what his campaign has raised.
Openly gay, Zbur has been collecting critical endorsements in the race, including over 125 elected and community leaders, as well as influential progressive organizations. On Friday San Francisco Mayor London Breed added her endorsement of Zbur. [A complete list of Zbur's endorsements can be found here.]
There has not been an LGBTQ representative in Sacramento for the Western portion of Los Angeles County since 2008, when Sheila Kuehl left her Senate seat and later in 2014 ran a successful bid to become the Supervisor for the Third District on the County of Los Angeles Board of Supervisors.
"While it's still early and this is only the first of many key benchmarks that we plan to hit during this election, the depth and breadth of support we've received for this first fundraising report serves as a validation of our message of bold progressive leadership and the important work that we've already accomplished," Zbur said Wednesday.
Puerto Rico activists condemn police raid on LGBTQ-friendly bar
More than 20 officers descended on Loverbar near the University of Puerto Rico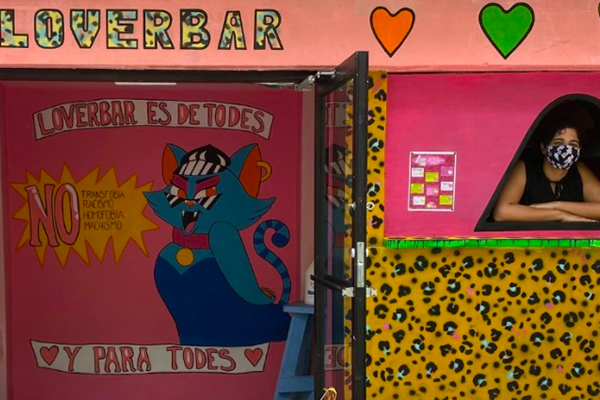 SAN JUAN, Puerto Rico — Activists in Puerto Rico have condemned a police raid on an LGBTQ-friendly bar that took place on Thursday night.
Local media reports indicate more than 20 officers with the San Juan Municipal Police Department entered Loverbar, which is near the campus of the University of Puerto Rico, at around 11 p.m.
A video posted to social media shows that some of the officers who entered the bar were armed with what appear to be shot guns.
Media reports cite local authorities who said Loverbar did not have the necessary permits to operate as a bar, and the officers arrived there to fine them. San Juan Mayor Miguel Romero in a statement said officers fined Loverbar and seven other businesses in the city on Thursday for either not having the necessary permits or excessive noise.
"The Municipal Police of San Juan led by Miguel Romero intervened last night with a queer bar," tweeted Pedro Julio Serrano, founder of Puerto Rico Para [email protected], a Puerto Rican LGBTQ advocacy group. "This reminds us of a time when LGBTQI+ people were prosecuted, criminalized and villified."
"We won't tolerate homophobia and transphobia in San Juan," added Serrano.

Comité Amplio Para la Búsqueda de Equidad (CABE), another Puerto Rican LGBTQ advocacy group, has called for an "exhaustive and independent investigation into the excessive use of force and intimidation by the Municipal Police of San Juan last night" at Loverbar.