Hungary lawmakers approve bill to ban transgender people from legally changing gender
Intersex activists also sharply criticized measure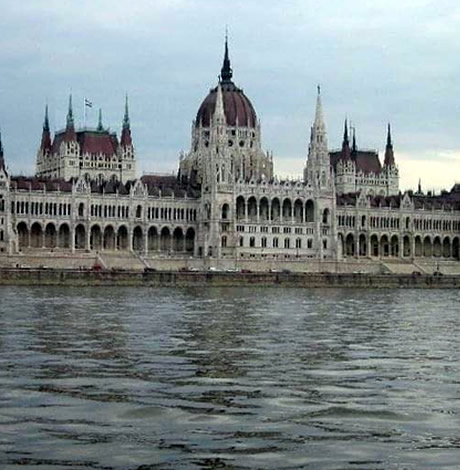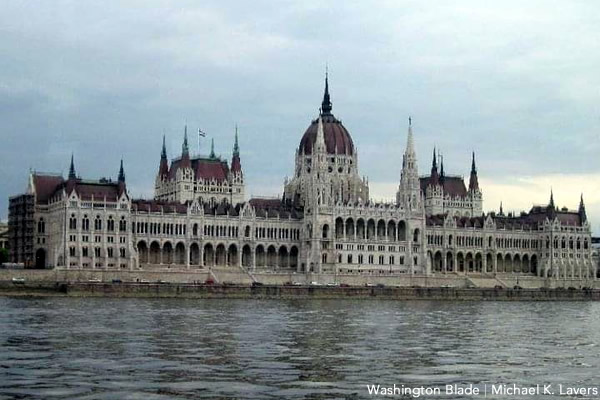 Lawmakers in Hungary on Tuesday approved a bill that would prevent transgender and intersex people in the country from legally changing their gender.
The Associated Press reported the proposal passed in the Hungarian Parliament by a 133-57 vote margin with the support of members of Prime Minister Viktor Orbán's Fidesz party.
The proposal is part of an omnibus bill that Deputy Prime Minister Zsolt Semjén introduced on March 31. The Hungarian Parliament the day before approved a controversial measure that gave Orbán even more power under the guise of combating the coronavirus pandemic in the country.
Transvanilla Transgender Association, a Hungarian trans advocacy group, in a statement said the bill "is contradictory to international and national human rights standards and violates the right to self determination." The Háttér Society, an LGBTQ rights organization in the country, previously said the proposal would not only violate previous Hungarian Constitutional Court rulings that affirmed "the legal gender and name change for transgender people are a fundamental right." but legal standards the European Court of Human Rights has established.
Transvanilla Transgender Association said it will challenge the proposal in the Hungarian Constitutional Court as soon as it becomes law.
"The Hungarian Constitutional Court made it clear in it's decisions that changing name and gender is a fundamental right for transgender persons," said the group in its statement. "Without name and gender recognition stigmatization is engrained in every aspect of life, often resulting in the trans person's exclusion from meaningful participation in social and economic life."
Transgender Europe, ILGA-Europe, Organization Intersex International and Amnesty International are among the groups that also criticized the bill's passage.
"We are dismayed by this decision to roll back established rights," said interim Transgender Europe Executive Director Masen Davis in a statement. "Trans and intersex Hungarians, as all people in Hungary, should have their human rights equally protected and without discrimination."
TGEU, ILGA-Europe, IGLYO, and OII Europe condemn decision of Hungarian Parliament to follow the government and restrict access to fundamental rights for trans and intersex people ? https://t.co/ReuTp30HDV pic.twitter.com/vFCViF0LFe

— ILGA-Europe (@ILGAEurope) May 19, 2020
New Public Justice President 'sickened' by anti-Trans attacks
"This is a critical moment for our country & Public Justice has a pivotal role to play in addressing it."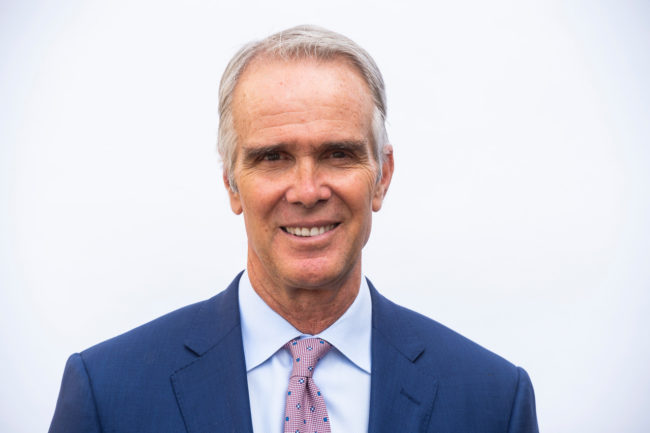 By Karen Ocamb | OAKLAND, Ca. – Native North Carolina attorney Dan Bryson loves people and emphatically hates discrimination. He still experiences a PTSD gut-punch whenever he recalls the national trauma visited on his beloved state in 2016 by rightwing conservatives ruthlessly seeking crass political power at the expense of the LGBTQ community through House Bill 2 (HB2), The Public Facilities Privacy & Security Act, otherwise known as the anti-transgender "bathroom bill."
"What absolutely just repels me to my very core throughout my whole life is discrimination of any type. Whatever it is, it sickens me and I don't understand it. I really don't understand why every single human being on this planet can't treat every other single human being with the respect and professionalism and love that they deserve," Bryson says. "[HB2 was] the worst thing ever. It makes my hair go on fire to this day."
It is this visceral commitment to LGBTQ equality that Bryson, a founding partner at the global law firm of Milberg Coleman Bryson Phillips Grossman, is expected to bring to his new post as President of Public Justice, the national nonprofit legal advocacy organization based in Washington DC and Oakland, California. His personal response to HB2 also illustrates his desire to find creative ways to engage others in discussions aimed at the public interest. Not only did Bryson financially contribute to those who opposed HB2, he commissioned artists to paint a mural on the wall of his office building opposite a popular restaurant in Raleigh, North Carolina.
"There is a big heart right in the middle, like a Valentine heart," he says. "And on the sides are a number of arms reaching to try to get to the heart. Some are white, some are Black, some are green — they're all different colors. The clothing on the arms may be female, may be male clothing. You just don't know. But the point is that everyone is just to trying to find love — and why couldn't we be a little bit more accepting as a society?"

While HB2 impacted him personally, Bryson's deep commitment to civil rights actually reflects the work Public Justice has done throughout its almost 40-year history. To paraphrase a protest poster during the George Floyd demonstrations, Public Justice has been supportive of civil rights even "when it's not trending." Adele Kimmel, Director of Public Justice's Students' Civil Rights Project, for instance, is a widely recognized litigator on gender and sexual violence and the legal intricacies of Title IX. She has educated youth, families, school officials and other lawyers on how to use Title IX of the Education Amendments of 1972 to stop bullying of LGBT students. 
Along with Public Justice Kazan Budd Attorney Alexandra Brodsky, she represents out gay retired Army Major Steve Snyder-Hill in his sexual abuse lawsuit against Ohio State University and, in a case challenging former Secretary of Education Betsy DeVos's revised Title IX rules, represents Berkeley High School students, including nonbinary students, who are seeking to reverse DeVos's changes, which significantly rolled back many protections for students.
Public Justice also teamed up with the National Women's Law Center, Lambda Legal, the National Center for Transgender Equality and 46 other organizations and individuals in a 2017 campaign to reach the Departments of Education in each state telling them to properly follow federal law – and protect transgender students – or risk litigation.
"Schools that discriminate against transgender students, such as by denying them access to bathrooms and other single-sex facilities that correspond with their gender identity or failing to protect transgender students from harassment, are violating Title IX and the Constitution's Equal Protection Clause," the letter read in part. "Schools are obligated to protect transgender students in compliance with the law, regardless of whether they face legal recourse from the federal government. And when schools fail to comply with the law, they will continue to be subjected to lawsuits filed by and on behalf of aggrieved students." 
Public Justice also strongly supports the Equality Act , has spoken out against the Republican wave of anti-trans bills, and works with civil rights coalition members such as The Leadership Conference, the Human Rights Campaign, as well as local groups such as the San Francisco-based Equal Rights Advocates. 
Under Bryson, fighting systemic oppression is only going to get deeper. "This is a critical moment for our country and Public Justice has a pivotal role to play in addressing it. As [recent Public Justice "Champion of Justice" honoree] Ben Crump's own work shows, attorneys can be an essential part of addressing and ending injustice in America. That's what this organization is all about and every aspect of our work aims to move us forward to a better, more equitable society and justice system," Bryson told the audience during the organization's recent gala. "As a North Carolinian, I've seen the impact of ugly, hateful laws up close. We fought hard in my home state to battle the so-called transgender 'bathroom law' and we're fighting equally hard at Public Justice to take on the despicable effort to deny transgender athletes an opportunity to participate in school athletics.…. As President, I look forward to working with the staff to continue that expansion and maximize the impact of our work to tear down systemic injustice and work for a legal system – and a country – that is fairer, more inclusive and more equitable for all."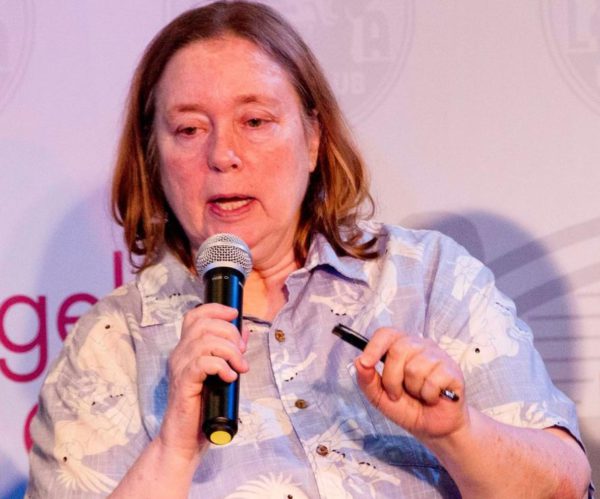 Karen Ocamb, is the Director of Media Relations for the Oakland, California based Public Justice.
Public Justice is a national nonprofit legal advocacy organization. They protect consumers, employees, civil rights & the environment.
USCIS expands citizenship eligibility for children of same-sex couples born abroad
New policy announced on Thursday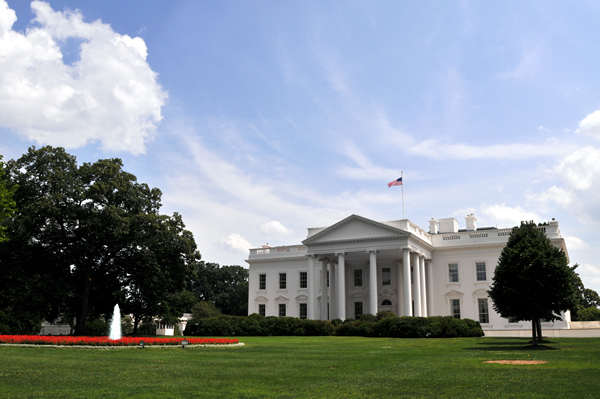 WASHINGTON — The Biden administration on Thursday announced children of same-sex couples who are born overseas via surrogate or another form of assisted reproductive technology are now eligible for U.S. citizenship.
A U.S. Citizenship and Immigration Services press release notes it "will allow a non-genetic, non-gestational legal parent of a child to transmit U.S. citizenship to the child if the parent is married to the child's genetic or gestational parent at the time of the child's birth, and the relevant jurisdiction recognizes both parents as the child's legal parents." CBS News first reported on the new policy.
"USCIS is taking a crucial step towards ensuring fair access and support for all families and their loved ones," said USCIS Director Ur Jaddou in the press release. "We are committed to removing unnecessary barriers promoting policies for all people as they embark on their journey to citizenship and beyond."
A number same-sex couples in recent years have filed federal lawsuits after the U.S. refused to recognize the American citizenship of their children who were born abroad.
The State Department in May announced it will recognize the U.S. citizenship of a married couple's child who is born outside the country if one of their parents is an American citizen. Advocacy groups applauded the new policy.
David Brody & Liberty Counsel's Mat Staver liken push for vaccination to Nazi Germany
Brody serves as chief political analyst at the Christian Broadcasting Network (CBN), uses CBN hosting serial misinformers & QAnon conspirators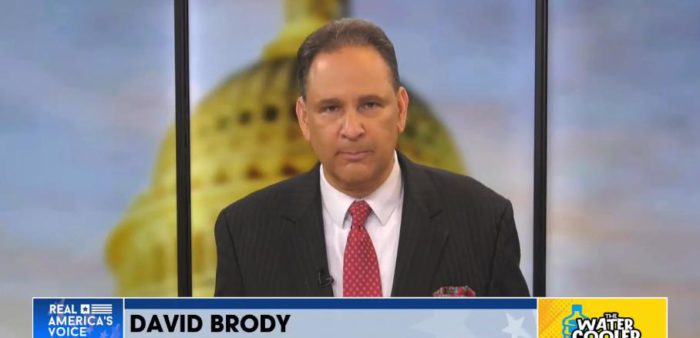 By Justin Horowitz | WASHINGTON – In a recent analysis of David Brody's new show, The Water Cooler, Media Matters researcher Justin Horowitz details how Brody — who serves as a chief political analyst at the Christian Broadcasting Network (CBN) — has hit a new low using his platform to host extremists, serial misinformers, and QAnon conspiracy theorists, including Marjorie Taylor Greene, to spread election lies and vaccine misinformation. On occasion, mainstream media reporters appear on Brody's show, giving credence to his misinformation. 
DAVID BRODY (HOST): It's August 3, 2021. And for the past three months or so, the federal government has been pushing and, in some cases, forcing Americans to take a vaccine that many Americans are just afraid to take. If that's you, you've probably been called crazy, an anti-vaxxer, a conspiracist, all sorts of names.
But the truth is, it's not you — it's them. It's the government that could be in violation here of risking the health and safety of millions of Americans who they prompted to take this very experimental vaccine. As the Liberty Counsel points out, since the vaccine has only been approved for emergency use authorization and not full FDA approval, any mandates for this vaccine would be a violation of federal law.
So why? Well, because it would violate a little thing called the Nuremberg Code, a code mentioned on the FDA website — not pizzagate.com or conspiracy.net — the Nuremberg Code emphasizes that people cannot be forced to take experimental drugs without their full consent. Now, interestingly here, the term Nuremberg Code originated in 1947 Germany during the Nuremberg trials, where, of course, Nazi doctors attempted to excuse the inhumane, deadly experiments that they conducted on concentration camp prisoners by claiming that there were no explicit rules governing medical research on human beings in Germany during that period.
But you're probably thinking, well, hey, hold on, that's Nazi Germany and Nuremberg Code or not, the U.S. government would never administer medical treatment that could potentially be harmful, let alone mandate it, right? Well, actually wrong. Now, don't get me wrong, capitalism [is] a beautiful thing, but what's not so beautiful about it is when it is in bed with the government — specifically, when Big Pharma is in a race to create a vaccine that would enable winning companies to profit billions of dollars from its sales. We saw just months ago with Operation Warp Speed creating the COVID vaccine.
But almost 70 years prior, we saw it with a polio vaccine as well. According to the Smithsonian, by the early 1950s, 25,000-50,000 people were becoming infected each year by the polio virus. It was a highly contagious disease, and those most at risk were children. A virus attacked the central nervous system and as you probably have seen in old pictures, paralyzed patients' chest muscles — or actually paralyzed patients' chest muscles. And the best treatment available prior to 1955 was getting fitted for crutches or hey, if you were lucky, getting placed in an iron lung.
Obviously, America was in need of a cure, but the cure didn't come at a small price. The vaccine race began in the early '50s. By April 12, 1955, a successful vaccine was announced and according to The Washington Post at the time, quote, "that same day licenses were hurriedly granted to several drug companies, including Cutter Laboratories, to make the vaccine." So the vaccines were then rushed out to hospitals in batches. But what Cutter Laboratories and the government had failed to mention to the public is that in the rush to create the vaccine, certain issues were overlooked because a year prior to the initial dispersal of the Cutter vaccine, a doctor named Bernice Eddy noticed that the vaccine designed to protect against the disease had instead given polio to a test monkey. Rather than containing a killer virus to create immunity, the sample from Cutter contained live infectious viruses, but it was too late. About 165,000 doses were already sent out by 1955, and government inoculation campaigns were already well underway, according to the Post again, quote, "Within weeks, reports of mysterious polio infections started coming in." So we know how the story ultimately ends. We did eradicate the deadly virus, but we lost so many innocent lives in the process and it could have been avoided if it was handled with greater care.
Now, look, I'm not saying the COVID vaccine is going to make you grow a third arm or anything like that. Here's the point. I don't actually know what it could do to you. No one does. Actually, Dr. Fauci knows. He simply knows everything. I'm dripping sarcasm when I say that. But what we do know is that the current side effects for many people aren't exactly convincing folks that the vaccine is safe and effective. We still don't know what could happen years from now. Taking the vaccine requires a massive leap of faith that many Americans — rightfully so — are simply not willing to take, especially for a virus that has a mortality rate of under 2%. Because just a quick look into the history books and you're going to find more than enough reasons to not trust the work of big government and Big Pharma. And frankly, it's not really a partisan issue.
It used to be that we had members on the right and left calling out the dangers of Big Pharma's influence. For example, President Trump used to be the populist point person for conservatives on this issue.
…
BRODY: Makes sense, right? But here he is, just a couple of weeks ago.
…
BRODY: Look, then there's Democrat Sen. Elizabeth Warren, who said this just one year ago.
…
BRODY: But this is her tweeting just last month, quote, "The COVID-19 vaccines are safe, free, effective, and lifesaving. Don't wait until it's too late. Please get vaccinated if you haven't already and help someone else do the same."
Hey, look, folks, money and power corrupt. I don't make the rules. It's just reality, which is why politics and money should have no influence over what you put in your body. So if you want to be a human guinea pig, hey, look, by all means, it's your life. But whatever you decide, don't do it just because the government says so.
And joining me now to help us break down all of this further is founder and chairman of Liberty Counsel and constitutional attorney Mat Staver. Mat, great to have you on the show, sir.
MAT STAVER (LIBERTY COUNSEL): Good to be with you, David.
BRODY: Mat, let me ask you about this. Did the U.S. adopt the Nuremberg Code directly as a result of the Nuremberg trials in Germany, or was there another reason? What's happening here?
STAVER: Well, the Nuremberg Code is actually posted on the FDA's website, along with the NIH, including the Declaration of Helsinki. This is a worldwide recognized code. It comes out of the 1930s and '40s experimentation that the Nazis did on their individual people that they had incarcerated and in concentration camps. In 1947, this Nuremberg code came forth and it's been recognized around the world. It is part of various medical ethics practitioners around the world to guide these kinds of issues with regards to experiments, and what we're dealing with as an experiment. And that's the FDA's words. They use the word experimental and investigational as it relates to the COVID shots. That's clearly where we are with the emergency use authorization. If it were other than emergency use authorization, it may not be experimental or investigational, but it in fact is. And so the Nuremberg Code clearly applies. In the 10 points that are part of the Nuremberg Code, we're violating all 10 of them.
BRODY: Yeah, well, I want to go to one of those specifically, because you're right, there are 10 points to it. One of them states the following. And as we're seeing with the COVID vaccine, which is, of course, still experimental, in many cases people are experiencing heart problems and other issues. So I guess why is it going unnoticed by the FDA that this is a violation of the Nuremberg Code? It's right on their website.
STAVER: It's right on their website. You know, a lot of things, they're just simply not presenting. We know that the CDC, for example, has the VAERS log, and in the VAERS log, now, there's around 12,000 deaths, over half a million adverse reactions, over 1,200 miscarriages, lots of heart conditions, blood clots, permanent disability in the tens of thousands and tens and tens of thousands of hospitalizations from the shots. In seven months, we've had more people die from the COVID shots than in the 31 years total combined from all vaccines when they began logging the VAERS from July 1, 1990, to the present.
BRODY: So Mat — say it again, I'm sorry.
STAVER: So the sirens should go off and we should stop this. And in fact, the Nuremberg Code specifically mentions that any experiment that actually results in these kinds of injuries should be halted.
BRODY: Well, you know, it's interesting. You say the sirens should go off and you're absolutely right. Unfortunately, the sirens going off the other way, the vaccinated — or excuse me, the unvaccinated in this country are being demonized, there's discriminatory stuff going on out there. I'm curious as it relates to the legal issues here regarding the Nuremberg Code. I mean, if it's under experimental use, what does that mean legally in terms of this going up the legal food chain? What could happen here?
STAVER: Well, even before you get to the Nuremberg Code, you have the emergency use authorization law, and it clearly says that you have the, quote, "option to accept or refuse," close-quote, that's repeated in the fact sheet required by the FDA and it's also mentioned many times by the FDA. So that's the end of story. You have the option to refuse when it's an EUA and it's an EUA that's specifically designated so by the FDA and federal law. In the Nuremberg Code, the very first point says that the voluntary consent of the human subject is absolutely essential. There should be no duress, no deception, no pressure. And we're doing exactly the opposite. We are violating federal law. We're violating the Nuremberg Code. All of these will be brought into court to raise these issues because we are repeating — this is the tragic part of this — we're repeating the dark history of Nazi Germany and we're not learning the lessons that the Nuremberg Code and those Nazi experiments should have taught this generation.
BRODY: So you're likening it to that time period? We talked about that in the monologue. And we want to be clear, I guess we have to do the disclaimer about the Holocaust and Jews — we're not talking about that specifically, but we are talking about what the Germans were doing from a medical experiment situation.
STAVER: That's right. Yeah. They were experimenting on Jews and others that they had in their custody and they were doing inhumane treatments without their consent. And as a result of that, with regards to the trials of the doctors and others in the Nuremberg trials in 1947, the Nuremberg Code, with its very well set forth, 10 principles was issued and now it's been recognized around the world. And the very first one is free, informed consent with no pressure, no deception. And that's exactly what we are doing the opposite of in the United States with Biden and the VA and the federal government and now private employers and others saying you have to get the shot or you'll be terminated. Look, we are working with lots and lots of nurses around the country, and it's their word saying this. We have been the heroes running to the danger for the last year and a half and now we're being told to get these shots or be terminated. That is a shame. It is something that should never happen in America.
BRODY: Mat, what about the difference between the federal mandates that may be coming or have started to come and the private ones with private employers, for example, we saw today in New York City, Bill de Blasio says you can only eat indoors if you're vaccinated. You know, a lot of folks will say, well, that's that's a private company's decision to do so. But you're saying under emergency use authorization, if people have the option on the vaccine, are you saying, therefore, it's discriminatory what they're doing from a private employer standpoint?
STAVER: Yeah, whether it's public or private, it's discriminatory. It's a violation of federal law. And for these private employers to, for example, say you can't eat here unless you have the shot, that's a violation of other laws like the Americans with Disabilities Act. And that's like inquiring about somebody's particular medical status before you allow them to come into your place of business. That violates other laws in addition to the emergency use authorization, federal law.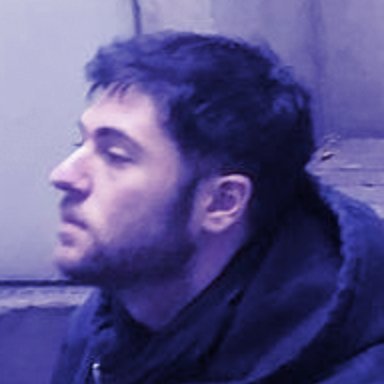 Justin Horowitz is a researcher at Media Matters, where he has worked since September 2020.
The preceding article was previously published by Media Matters for America and is republished by permission.