Earlier curfews set in LA County, including West Hollywood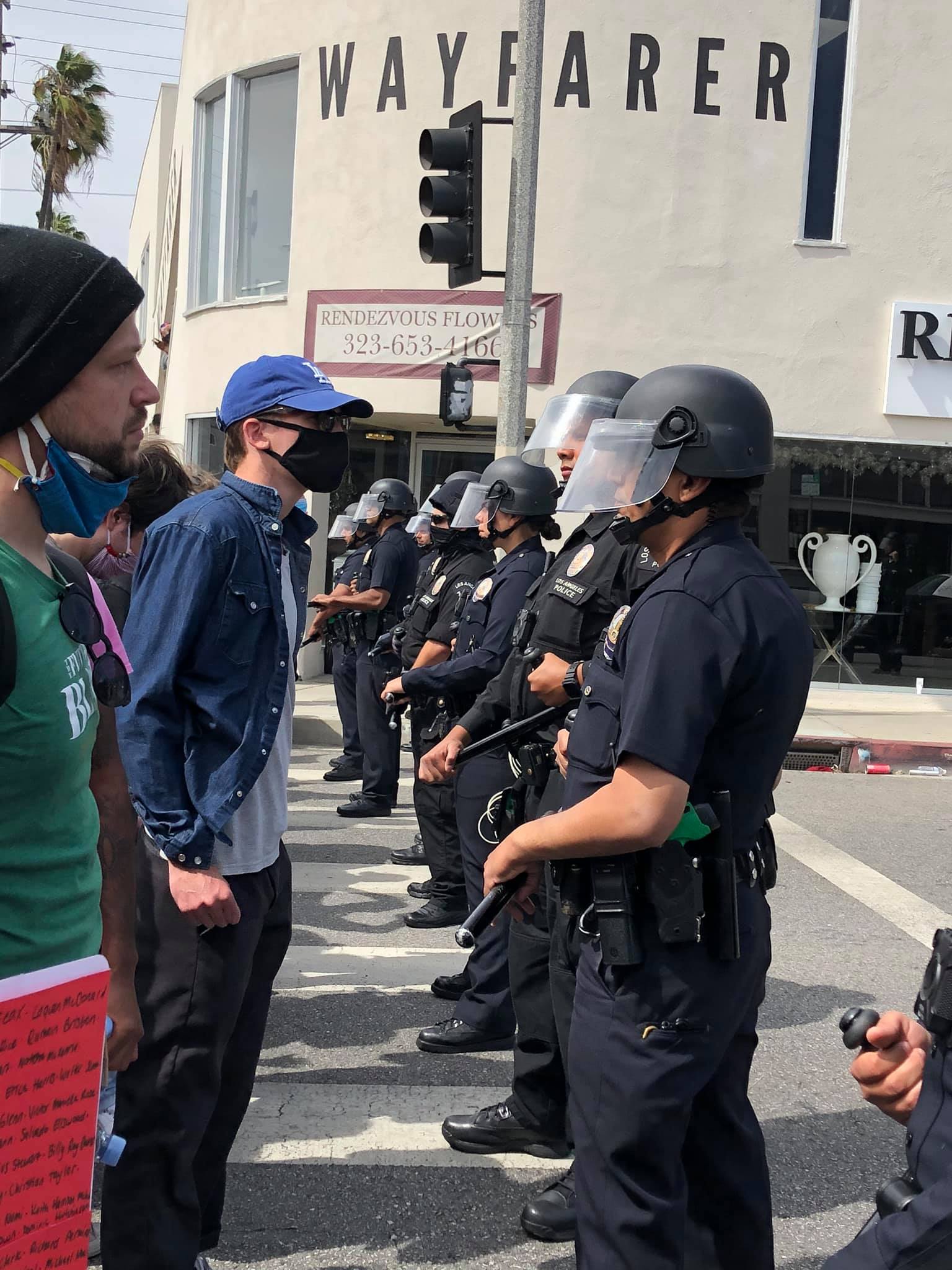 As cities across the nation reel from the juxtaposition of events related to the brutal murder by cop of George Floyd and an escalating global pandemic, more stay at home curfew orders have been issued throughout Los Angeles as a 4th night of civil unrest is anticipated.
At 4;00 PM a curfew goes into effect in West Hollywood. It will be enforced; if you are on the streets you risk arrest and a fine.
Beverly Hills and Santa Monica also issued curfews that became effective at 1:00.  Los Angeles. city-wide order begins at 6:00 PM.
Many protests that had been announced were "cancelled."
The moves follow 3 days of widespread protests that spiraled out of control, destroying much of the Fairfax and Melrose district, Downtown Los Angeles, Rodeo Drive, 3rd Street district and Long Beach.  Protests also turn violent in many areas of Orange County.
Across the nation more than 140 cities saw protests. Many of those also turned violent, though many were also notably peaceful.

Curfews have been implemented across the county.
Donald Trump for now is in the White House, not his bunker.
911 tape released in criminal investigation of Florida GOP chairman
The criminal investigation, which sources say involves video recordings and the seizure of Christian Ziegler's phone, is ongoing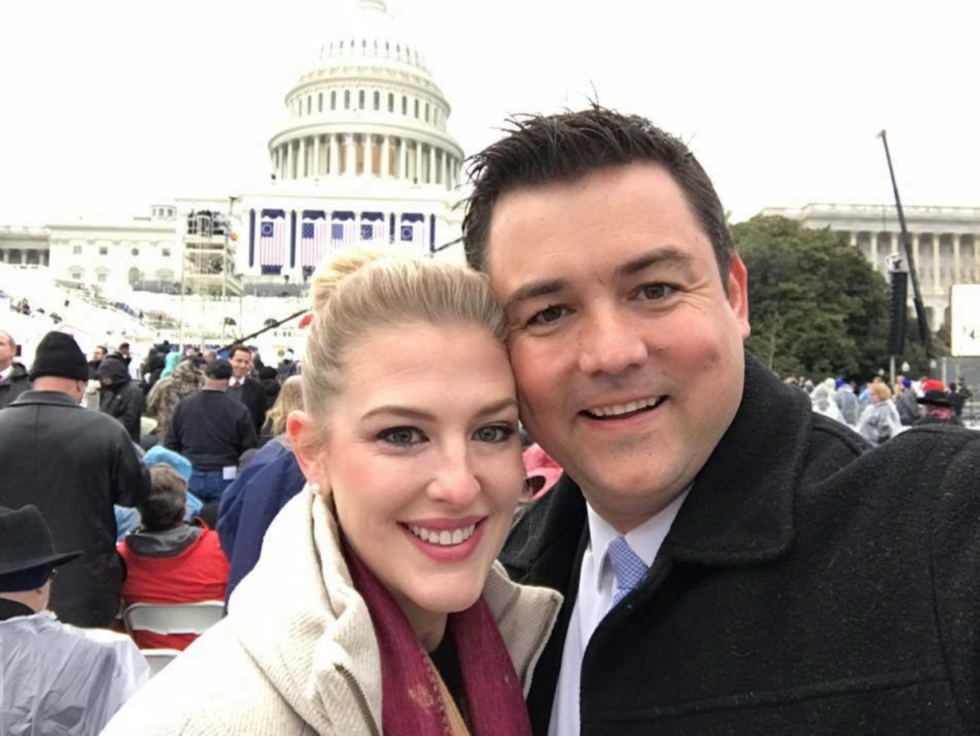 By Bob Norman | SARASOTA, Fla. – The sexual battery investigation of Florida GOP chairman Christian Ziegler began with a 911 call from a friend of the alleged victim who was worried about her well-being, according to a recording of the call obtained by the Florida Trident. 
The 911 call, made on October 4 at 2:46 p.m., reveals the caller was concerned about the mental health of the woman, who isn't being identified due to the nature of the investigation.
"I was hoping to do a wellness on a friend of mine," the caller began. "She hasn't shown up for work the past two days and I just got off the phone with her and she sounds drunk and I know she has pain medication on her and she told me that she doesn't think she can do it anymore."
The dispatcher then asked questions about the victim's address, which was redacted, before the caller said the alleged victim had been struggling with addiction that had "gotten worse and worse the last couple of months." Then she relayed the information that kicked off a criminal investigation that is ongoing.
"She won't answer anyone else at work except for me but she told me she was raped yesterday and that she's scared to leave her house," said the caller. "… She's saying she's scared that — the person that raped her came to her house — that she's scared to leave."
The caller then told the dispatcher, "I'm worried about her right now."
"I have units en route," said the dispatcher.
The alleged perpetrator is Ziegler, who has yet to publicly comment on the investigation first reported by the Trident on Thursday morning. His attorney, Derek Byrd, said in a written statement Ziegler would be fully exonerated in the investigation.
Sources close to the investigation told the Trident that Ziegler and his wife, Sarasota County School Board Member Bridget Ziegler, who is also an appointee of Gov. Ron DeSantis and cofounder of the right-wing group Moms For Liberty, had a three-way sexual relationship with the woman prior to the alleged October 2 sexual assault.
A copy of the search warrant involved in the case was released late Friday that substantiated much of the Trident's earlier reporting and added a wealth of new information.
Ziegler, according to the affidavit, had known the woman for 20 years and they had agreed to a tryst at the woman's home on October 2 with Ziegler's wife. When Bridget Ziegler wasn't able to make it, the woman canceled via text to Christian Ziegler, writing that she had been "more in for her," meaning Bridget. She told police that Christian Ziegler came to her home anyway and entered uninvited as she opened the door to walk her dog. Inside, she said he raped her.
In an interview with detectives attended by his attorney, Christian Ziegler admitted he had sex with her that day but said it was consensual sex with the woman. He also admitted that he shot video of the incident, which he said he initially deleted, but later uploaded to a Google Drive. When the affidavit was filed with the court on November 15, police had yet located the video. The contents of the Google Drive was among items seized by police under the warrant, along with his Gmail and iPhone.
According to the affidavit, Bridget Ziegler told detectives she was involved in a sexual encounter with her husband and the woman once over a year ago.
News of the criminal investigation led DeSantis to publicly call for Ziegler to step down from his role at the top of Florida's Republican Party shortly after the presidential candidate's debate with California Gov. Gavin Newsom Thursday night on the Fox News Channel.
"I don't see how he can continue with that investigation ongoing, given the gravity of those situations," DeSantis told reporters. "And so, I think he should step aside. I think he should tend to that. He's innocent until proven guilty, but we just can't have a party chair that is under that type of scrutiny. And so, I hope that — I hope the charges aren't true. I've known him, I've known Bridget; they've been friends. But the mission is more important,"
The criminal investigation, which sources tell the Trident involves video recordings and the seizure of Christian Ziegler's phone, is ongoing.
Florida Center for Government Accountability public access director Michael Barfield contributed to the reporting of this story.
***************************************************************************************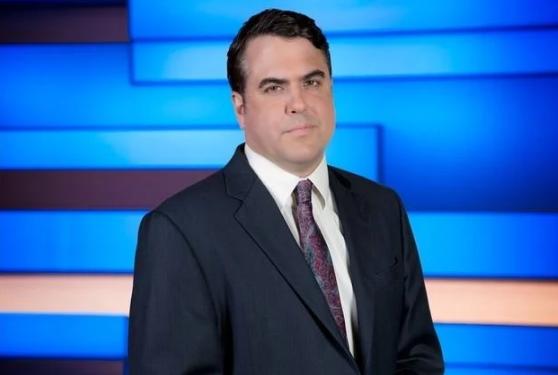 Bob Norman is an award-winning investigative reporter who serves as Editor-in-Chief of the Florida Trident and journalism program director for the Florida Center for Government Accountability. He can be reached at jo[email protected] or by phone at 954-632-4343.
The preceding article was previously published by the Florida Center for Government and is republished with permission.
The Florida Center for Government Accountability, a non-partisan 501(c)(3) organization, focuses its government accountability and journalistic efforts primarily on local governments, providing support and assistance for citizens and investigative journalists working to hold government accountable. All donations made to FLCGA are tax deductible.
FLCGA is a member of the Institute for Nonprofit News — a nationwide network of independent, nonprofit, nonpartisan news organizations. Learn more at inn.org.