OK, you've marched in the street. Now what?
We need more concrete actions in wake of another killing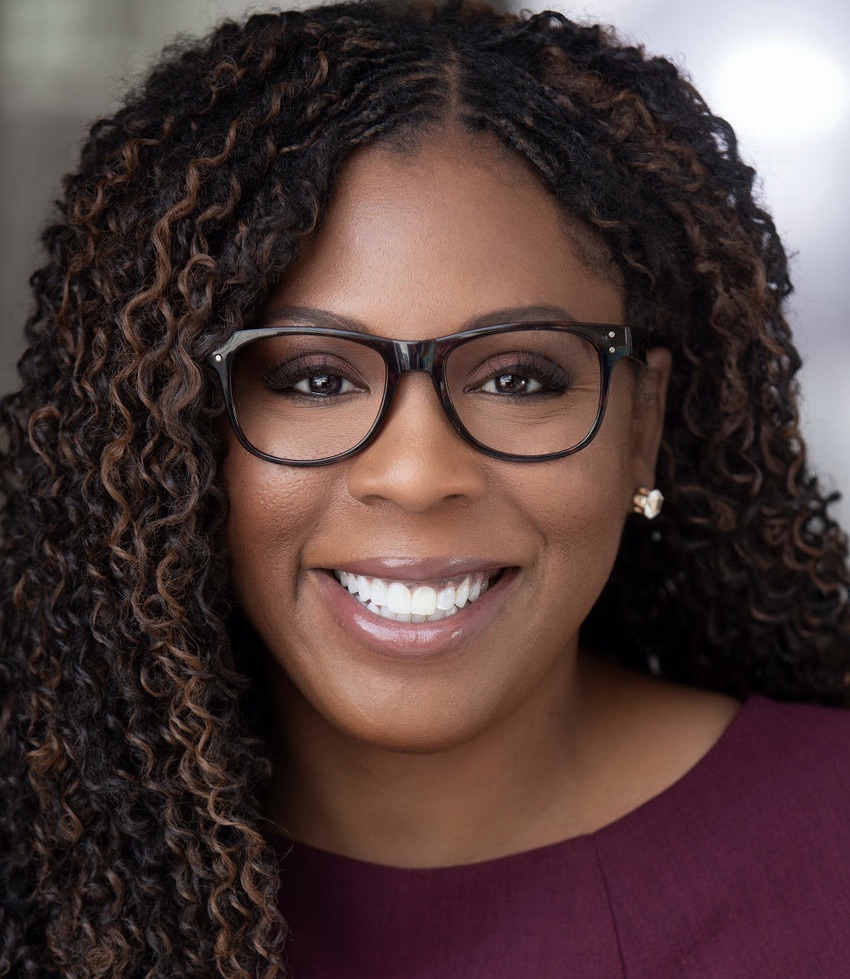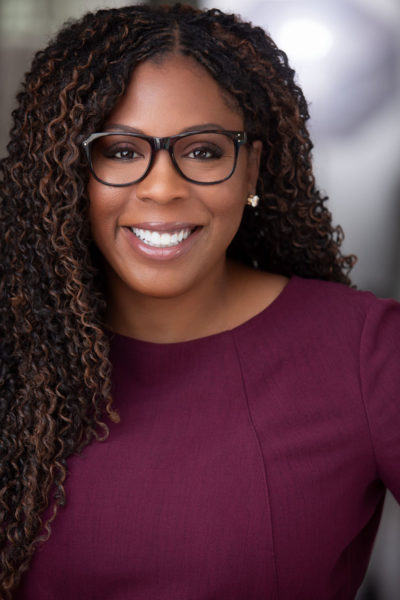 As a Black woman, I get it — the collective anger and rage after watching the killing of yet another Black man by the police. I, too, have witnessed how the murder of George Floyd by Minneapolis police officer Derek Chauvin has touched off a new firestorm of protests against police killings of Black people around America. But when this round is all said and done with, when everyone has gone home, when the media has stopped their over-sensationalized tone-deaf coverage — what are we left with? A week — maybe two — before we wash, rinse, and repeat the cycle with a new video, a new dead Black body at the hands of the police and a new name to mourn.
In 2020, it's not enough for police chiefs to fire the police officers involved in these egregious situations. This generation is no longer pacified by lip service. What we demand is that those police officers who recklessly and with no regard for human life kill Black and brown people face the same criminal charges any civilian would in the same situation. But the reality is, protesting will only get us so far. To effectuate any kind of long-lasting change in this country when it relates to human and civil rights it has almost always required one of two things — a court ruling or legislation.
Facts. There are serious conflicts of interest at the heart of our criminal justice system.
The solution? From state to state, county to county, it's time to remove the decision on whether or not to prosecute police officers involved in disputed police killings out of the district attorney's office once and for all and create an independent prosecutor's office.
Independent prosecutors don't take money from police unions and should not be appointed by people who do or anyone who is elected for that matter.
Now granted, even with an independent prosecutor's office, not all force is going to be deemed excessive, and not all fatal shootings are going to dictate criminal charges be filed against the officer involved. But with the removal of any conflict of interest, the public can have faith in the process and an unbiased investigation. That doesn't exist currently.
As long as prosecutors, elected sheriffs, local and state lawmakers — both Democrats and Republicans — are the recipients of obscene amounts of money from police unions, they will continue to be reluctant to push for any meaningful change when it comes to prosecuting police officers.
In Los Angeles, police unions have donated over $2.2 million to help re-elect the current district attorney Jackie Lacey. The Los Angeles police union alone chipped in over $1 million dollars. (Full disclosure: I used to work for a police union.)
Lacey, who oversees the largest prosecutor's office in the U.S., has been under fire for her eight-year record of failing to prosecute police officers involved in controversial fatal shootings and excessive use of force cases.
And that's just the district attorney. Police unions have their tentacles spread far and wide. From city hall to the legislature in every state — it's the reason why lawmakers do very little other than pay lip service and create powerless commissions in response to the cries for justice from their constituents.
There are only one of two ways we're going to get independent prosecutors — legislation to create and fund the office in each state or direct democracy. But it's up to the people to fight for what they want to happen.
As a political strategist, I'm all about the end game — how do we make long-term change after the protests so that future generations don't have to pick up this mantle of fighting police brutality and killings? This fight against police accountability — whether it be the sheriff, constable, watchmen, slave patrol, or slave overseer — has been a burden to every generation of Black people since the first one of us was pushed off the ship that brought us here.
Insanity is doing the same thing, over and over again, but expecting different results.
Complaining does not work as a strategy.
If the prosecution of police officers is truly what the protesters want, then it's time to get out of the street and participate in civic engagement and change the law.
It's time to either vote the people out of office who won't take on the police unions or circumvent them altogether and take it straight to the ballot. I'm not saying it's going to be easy — but then again neither is watching police officers who commit blatant murder walk away and retire from the job with their pension intact. Some of the politicians who take the police union's money are our friends, people we voted for — African American themselves. It's time to get off the fence.
Consider this, it's been 50 years of marching, chanting, and protesting and we're still fighting the same fight.
Believe me when I tell you that the police unions are counting on y'all to stay out in the streets protesting. At the end of the day, all of those protests are helping their members make out like fat cats from the overtime they're being paid.
Grammy Award-winning singer-songwriter Lauryn Hill once said, "See fantasy is what people want, but reality is what they need. And I just retired from the fantasy part."
If the same people in the streets of America protesting over George Floyd's death put their money where their mouth is, pooled their resources, and showed up on Election Day, they could have had the change they're calling for.
Jasmyne A. Cannick is a political strategist, journalist, and media commentator in Los Angeles. Find her online at iamjasmyne.com.
Judy Heumann helped so many of us with disabilities to be out and proud
'Like the color of my eyes or the color of my hair, it is a part of who I am'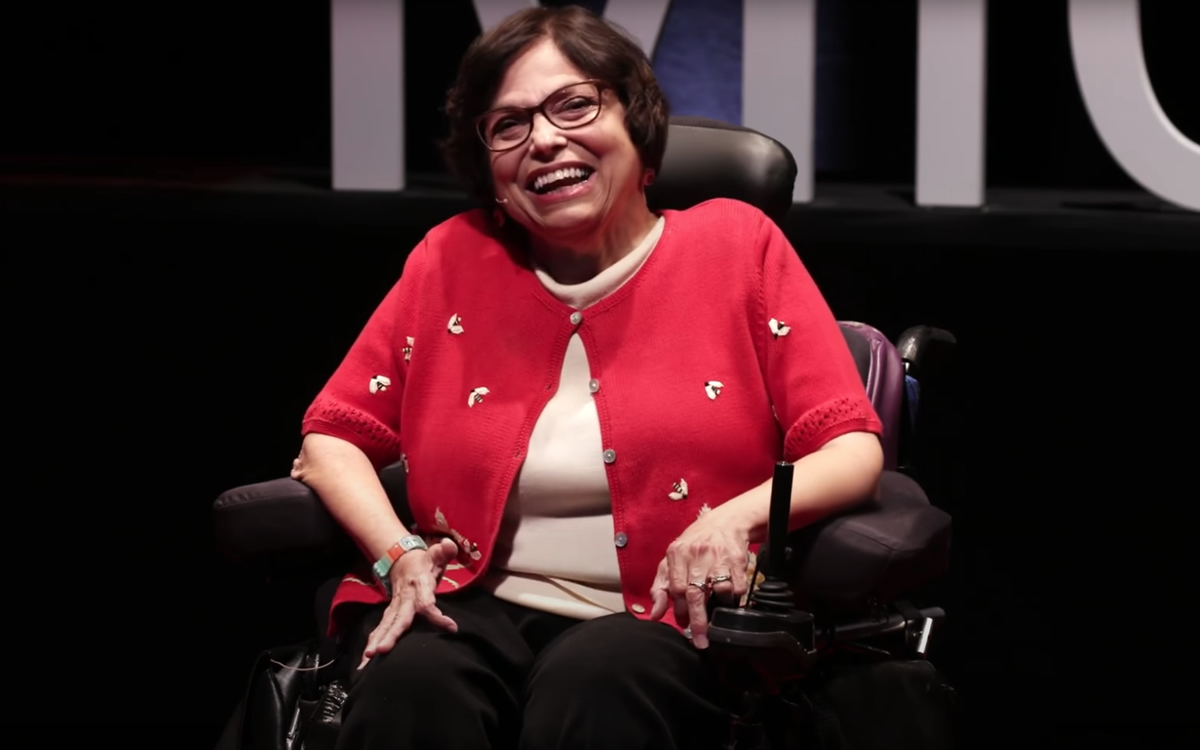 When I was growing up, people like me, who were disabled, were usually met with scorn, pity and exclusion.
On March 4, Judith (Judy) Heumann, a founder of the disability rights movement, died at 75 in Washington, D.C.
For decades, Heumann, who contracted polio when she was 18 months old, was a leader of a civil rights movement that changed the lives of millions of folks like me.
Judy (so many of us, whether we knew or not, connected with her on a first-name basis), was known as the "mother" of the disability rights movement. She was the Harvey Milk of our struggle.
You might think: why should LGBTQ people care about the passing of a disability rights leader?
Here's why: Nearly, 20 percent of people in this country have a disability, according to the U.S. Census Bureau. This includes LGBTQ+ people. An estimated three to five million people are queer and disabled.
Studies, including a study by the Map Advancement Project, reveal that queer people are more likely than non-queer people to become disabled. We face the double-whammy of anti-queer and disability-based discrimination. The MAP study reported that of the more than 26,000 transgender people surveyed, 39 percent reported having a disability.
If you're queer and have a disability (blindness, epilepsy, cerebral palsy, psychiatric disorder, etc.), you've likely run up against employers who don't want to hire you or restaurants who don't care to serve you. If you're a queer parent of a disabled child, you've probably had to fight to get your kid the education they need.
These battles are hard. But, thanks to Heumann and the movement she led, there are ways — from the Americans with Disabilities Act to working the media — to fight this injustice.
Heumann, who at 29 led a month-long protest that was the Stonewall of the disability rights movement, and in her 70s was the star of the fab, Oscar-nominated documentary "Crip Camp," was a powerhouse of energy, discipline, hard work and humor. She was a quintessential bad ass who worked for justice 24/7, and kicked your butt if you didn't."Kathi, get your self together!" commanded the voice over the phone, "or you won't get anything done."
It was 1987, and I was writing my first news story. I was interviewing Heumann about an historic protest that she'd led a decade earlier. It was the 10th anniversary of what is believed to be the longest non-violent sit-in a federal building.
In April 1977, more than 100 disabled people took over the (then) Health, Education and Welfare building in San Francisco. President Richard Nixon had signed the Rehabilitation Act into law in 1973. But, regulations, known as "504," a section of the Act that prohibited discrimination against disabled people by institutions (schools, hospitals, etc.) receiving federal funding, hadn't been signed. After protesting in the San Francisco building for a month and in Washington, D.C. (including at then President Jimmy Carter's church), the "504″ regulations were signed.
Heumann, who was an official in the Clinton administration and a special adviser in the Obama State Department, was tough, kind, and proud of herself and the movement that she founded.
For Heumann, who is survived by her husband and brothers, disability was a normal part of life, not a tragedy.
"I never wished I didn't have a disability," Heumann wrote in her memoirs "Being Heumann: An Unrepentant Memoir of a Disability Rights Activist."
When Heumann was a child, disabled children were often institutionalized. Like being queer, being disabled wasn't considered to be normal then.
Doctors advised Heumann's parents to send Judy to an institution when she was a child. But her parents, who were Jewish and had fled Nazi Germany, refused. This experience turned her mother and father against institutionalizing her, Heumann wrote in her memoir.
"If I'd been born just 10 years earlier and become disabled in Germany, it is almost certain the German doctor would also have advised that I be institutionalized," Heumann wrote, "The difference is that instead of growing up being fed by nurses in a small room with white walls and a roommate, I would have been taken to a special clinic, and at that special clinic, I would have been killed."
Just as it is if you're queer, if you're disabled, if you want to respect yourself, you need to be out and proud.
Judy more than anyone I've ever known, helped so many of us with disabilities to be out and proud. She taught us that being disabled isn't something to be ashamed of. That it's an important aspect of who we are.
Her disability, Judy often said, is, "Like the color of my eyes or the color of my hair, it is a part of who I am."
I knew Judy only from interviewing her over the years and being on an episode of her podcast "The Heumann Perspective." But Judy, whether you'd known for decades or just a few months, made you feel like you were a friend. She'd advise you, cheer you on and challenge you over the phone, in texts and on Zoom.
She almost got me, a non-make-up wearing lesbian, to wear lipstick (so I wouldn't look like a ghost on her podcast). Earlier this winter, Judy wondered why I didn't put my disability on my resume. Being nervous could be good, she said, when I was scared of reading at a poetry festival.
"If you don't respect yourself and if you don't demand what you believe in for yourself, you're not going to get it," Judy said.
Thank you, Judy for teaching us to respect ourselves and to demand our rights! R.I.P., Judy!
Kathi Wolfe, a writer and a poet, is a regular contributor to the Blade.