June 14, 2020 at 7:54 pm PDT | by Troy Masters
All Black Lives Matter: 'This is so damned beautiful'
Today was supposed to be a celebration of the 50th LA Pride Anniversary, a remembrance of the world's first gay and lesbian rights parade, an event organizers in 1970 created to be a celebration of coming out, of being "different" and a defiant declaration of equality.
But the coronavirus pandemic changed that. It changed everything.
In March, LA Pride cancelled plans for their massive 50th Anniversary celebration due to Covid-19 health-related concerns. But after dozens of protest marches took place throughout Los Angeles in reaction to the murder of Ahmaud Arbery, Breana Taylor and George Floyd at the hands of Minneapolis police, an LGBTQIA march was sorely needed yet any celebration organized by LA Pride seemed jarring.
And so a grassroots effort ensued which became All Black Lives Matter and a march came together as if by magic — after much consternation. But we will put the sausage making aside.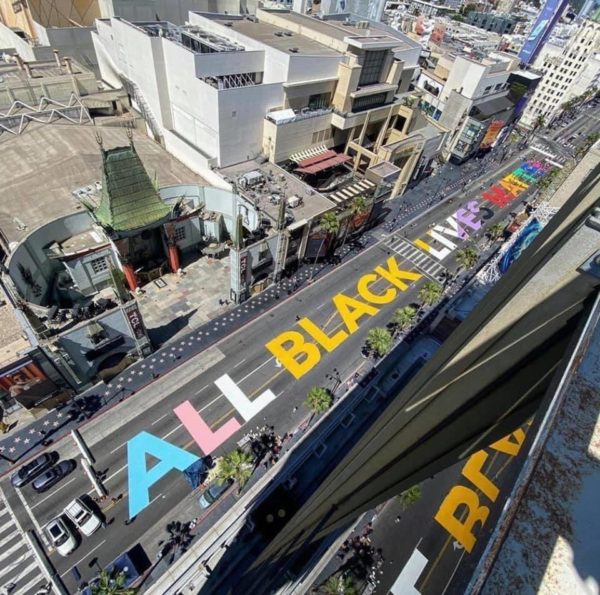 Overnight, on the day LA Pride would have been celebrated, the pavement of Hollywood Boulevard was emblazoned with a new All Black Lives Matter logo, combining the trans flag colors for "All" with the yellow bold lettering of "Black Lives" merging into a rainbow stylized "Matter."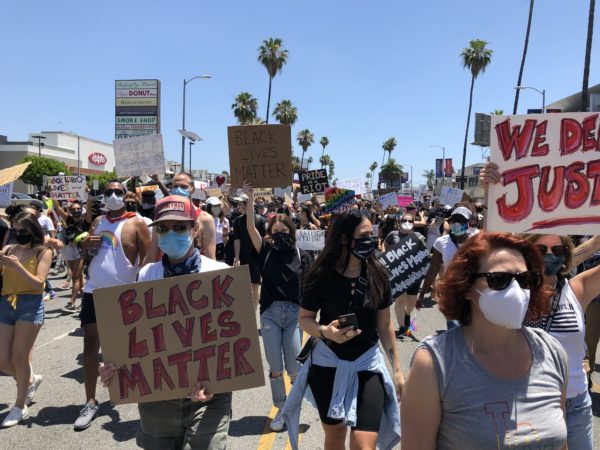 It would become the staging area where today thousands — perhaps hundreds of thousands — of mostly masked Angelenos took to the streets of Hollywood, gathering between La Brea and Highland, marching to Sunset Blvd. along to Crescent Heights and south to Santa Monica Boulevard into West Hollywood.
Not a cop was in sight.
Not one.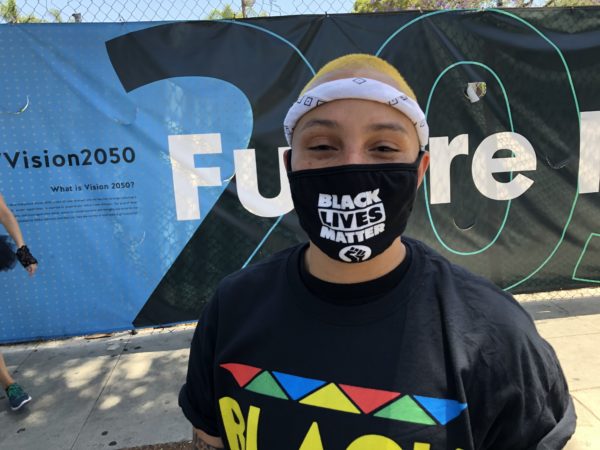 "I look around me and just keep crying. I am just so moved. I never in my life thought this could happen," said 37-year old Juliana from Inglewood. "Our story is finally being heard and understood and people are coming together around justice and equality and in support of my community.  I am LGBT but first I am a black woman from a poor family.  I look around me and I keep crying. I keep thinking about my cousin who lives in a white neighborhood who still gets reported by her neighbors and followed home by the cops. And the stories my mom used to tell me about my great grandmother in Mississippi — she was born a slave and somehow made it to 101 years old. I think of George Floyd and Breana and the many thousands of unjust cop killings, lynchings and I cry.  I literally am gonna cry now. But because this is so damned beautiful."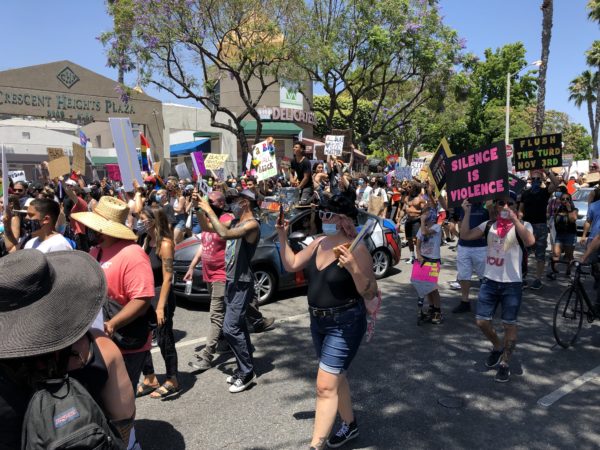 It was a day of joy and celebration, rage filled at times, defiant and exuberant and unified in demands for equal treatment and calls for a progressive opening up of American life.
The march also focused on the hundreds of transgender black and brown women who have been murdered, most recently in Philadelphia this week.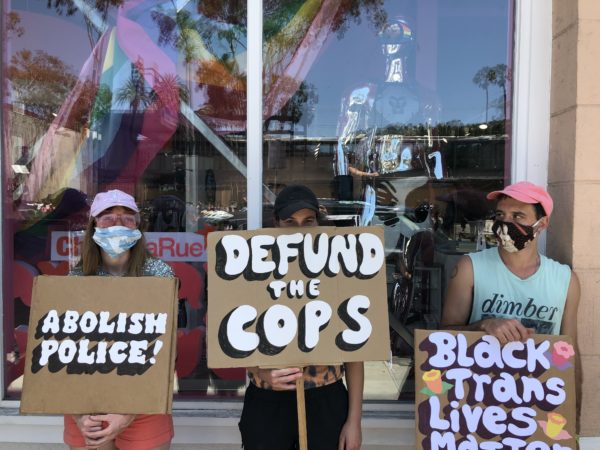 However it happened, today transformed LA Pride. It transformed West Hollywood.
Today, history will show, transformed the LGBTQIA movement.