All Black Lives Matter: 'This is so damned beautiful'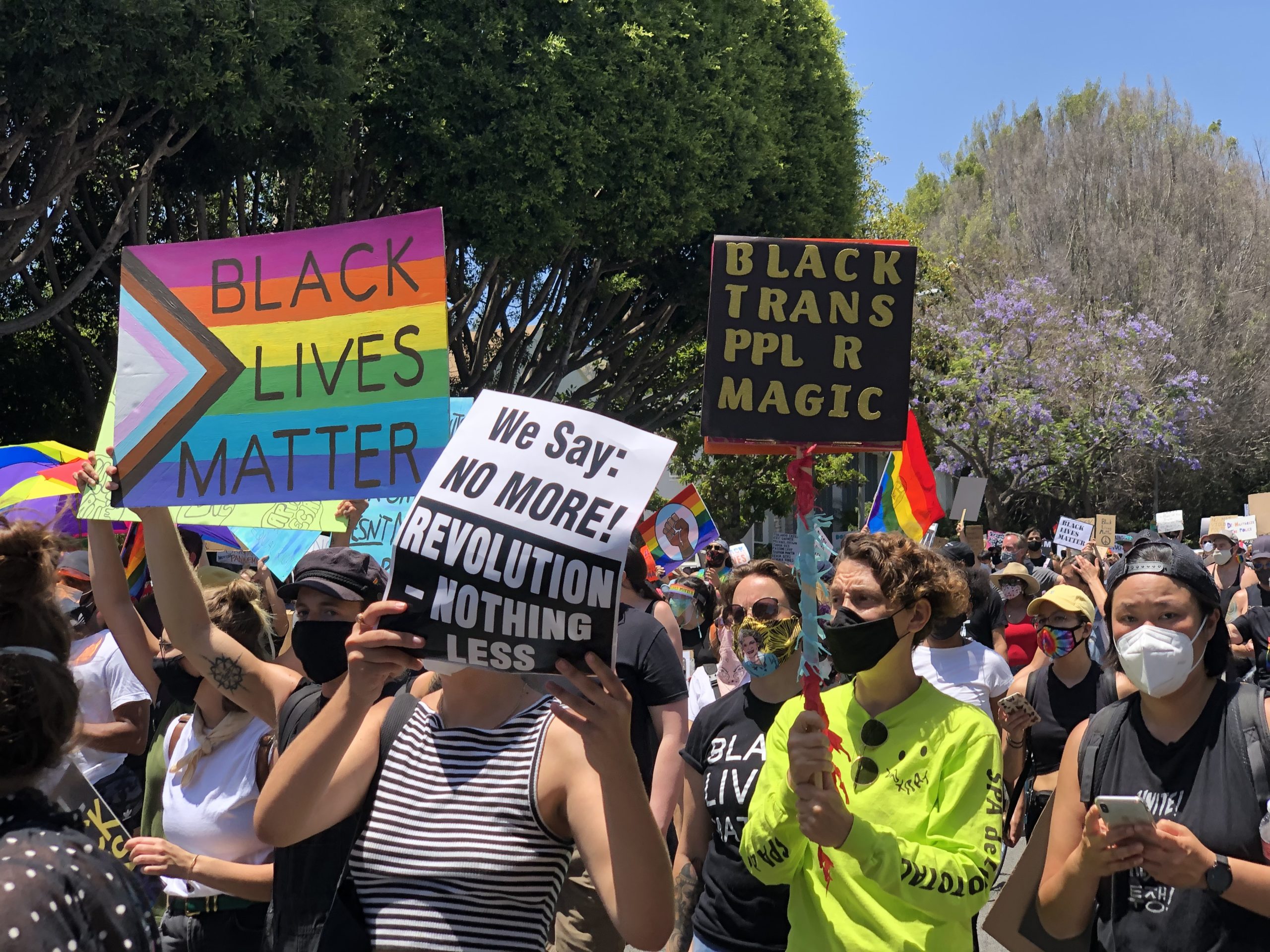 Today was supposed to be a celebration of the 50th LA Pride Anniversary, a remembrance of the world's first gay and lesbian rights parade, an event organizers in 1970 created to be a celebration of coming out, of being "different" and a defiant declaration of equality.
But the coronavirus pandemic changed that. It changed everything.
In March, LA Pride cancelled plans for their massive 50th Anniversary celebration due to Covid-19 health-related concerns. But after dozens of protest marches took place throughout Los Angeles in reaction to the murder of Ahmaud Arbery, Breana Taylor and George Floyd at the hands of Minneapolis police, an LGBTQIA march was sorely needed yet any celebration organized by LA Pride seemed jarring.
And so a grassroots effort ensued which became All Black Lives Matter and a march came together as if by magic — after much consternation. But we will put the sausage making aside.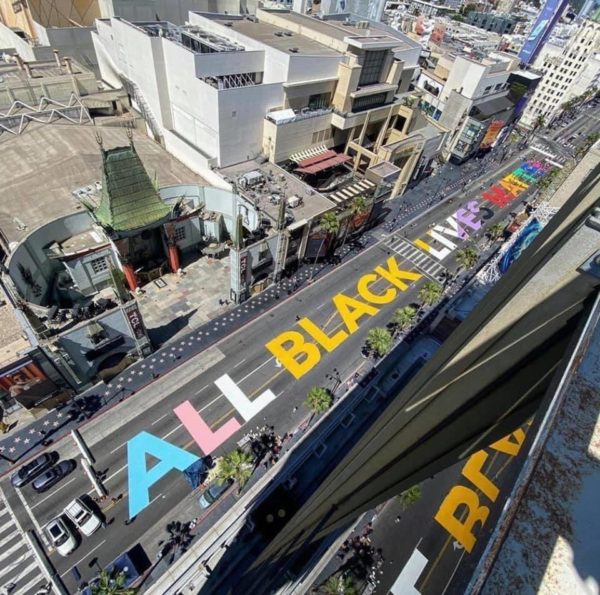 Overnight, on the day LA Pride would have been celebrated, the pavement of Hollywood Boulevard was emblazoned with a new All Black Lives Matter logo, combining the trans flag colors for "All" with the yellow bold lettering of "Black Lives" merging into a rainbow stylized "Matter."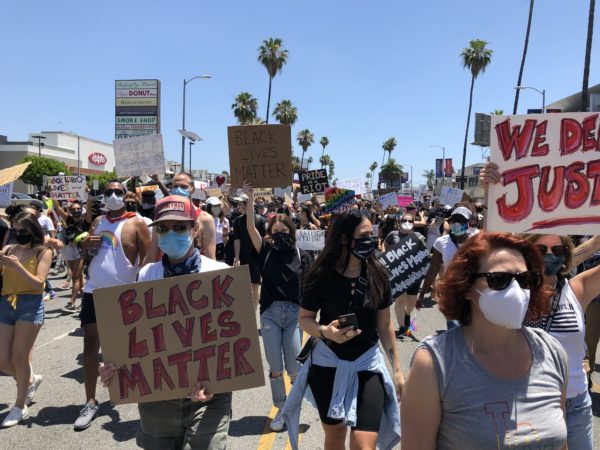 It would become the staging area where today thousands — perhaps hundreds of thousands — of mostly masked Angelenos took to the streets of Hollywood, gathering between La Brea and Highland, marching to Sunset Blvd. along to Crescent Heights and south to Santa Monica Boulevard into West Hollywood.
Not a cop was in sight.
Not one.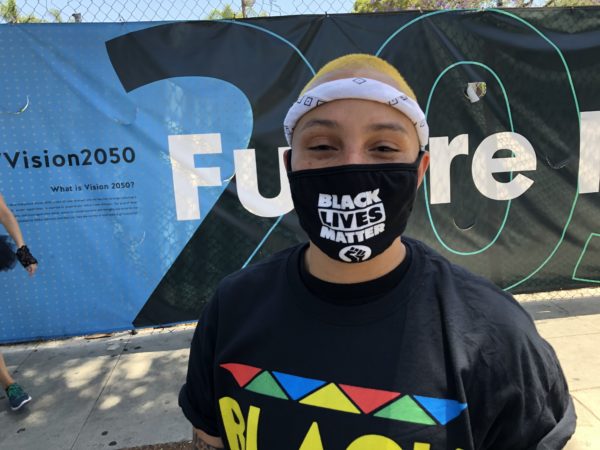 "I look around me and just keep crying. I am just so moved. I never in my life thought this could happen," said 37-year old Juliana from Inglewood. "Our story is finally being heard and understood and people are coming together around justice and equality and in support of my community.  I am LGBT but first I am a black woman from a poor family.  I look around me and I keep crying. I keep thinking about my cousin who lives in a white neighborhood who still gets reported by her neighbors and followed home by the cops. And the stories my mom used to tell me about my great grandmother in Mississippi — she was born a slave and somehow made it to 101 years old. I think of George Floyd and Breana and the many thousands of unjust cop killings, lynchings and I cry.  I literally am gonna cry now. But because this is so damned beautiful."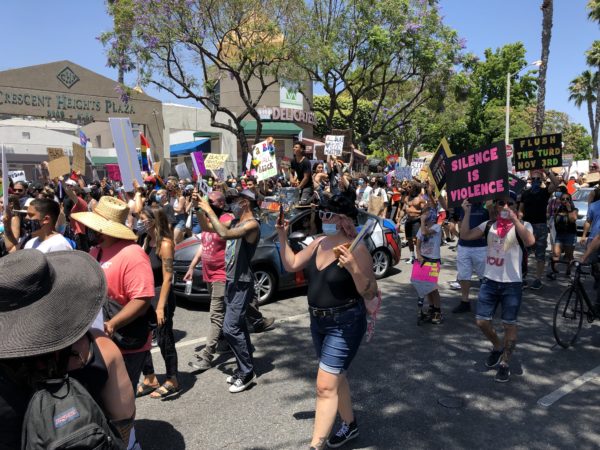 It was a day of joy and celebration, rage filled at times, defiant and exuberant and unified in demands for equal treatment and calls for a progressive opening up of American life.
The march also focused on the hundreds of transgender black and brown women who have been murdered, most recently in Philadelphia this week.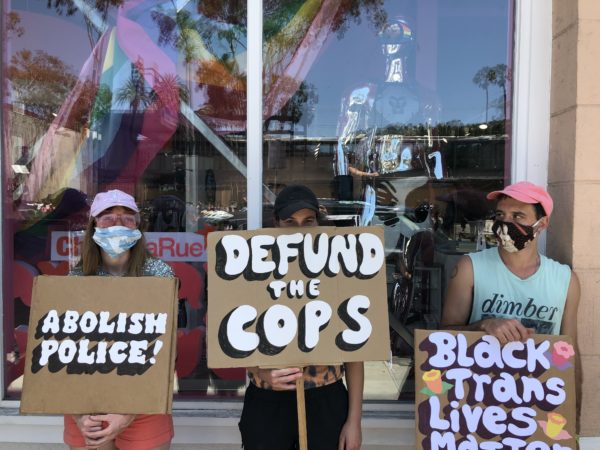 However it happened, today transformed LA Pride. It transformed West Hollywood.
Today, history will show, transformed the LGBTQIA movement.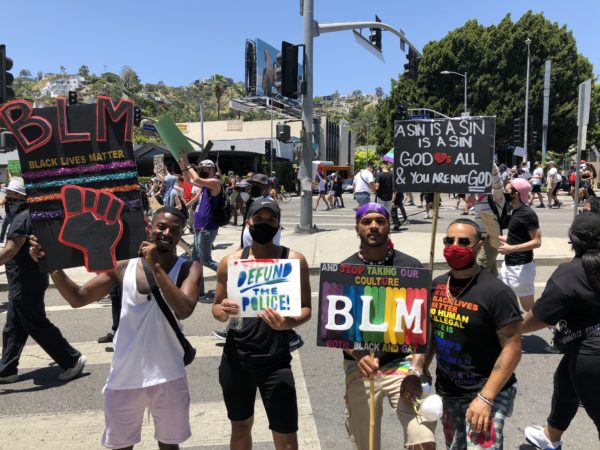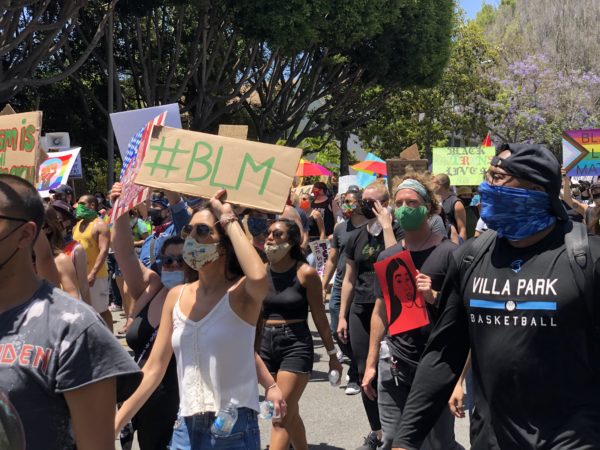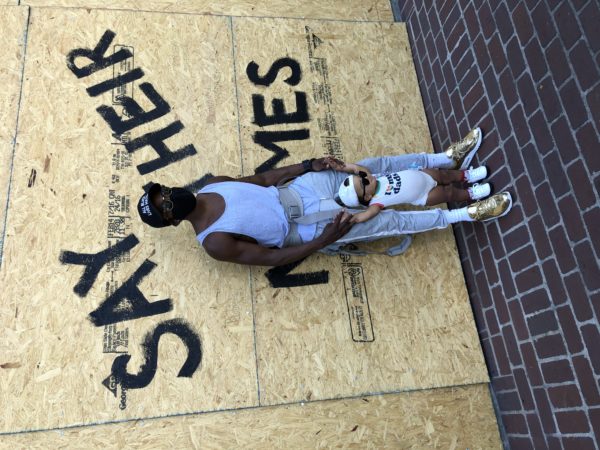 Portrait of a Festival on Fire, AFI Fest returns with live screenings
AFI Fest returns this year with live screenings—and a roster that's typically chock full of queer breakout films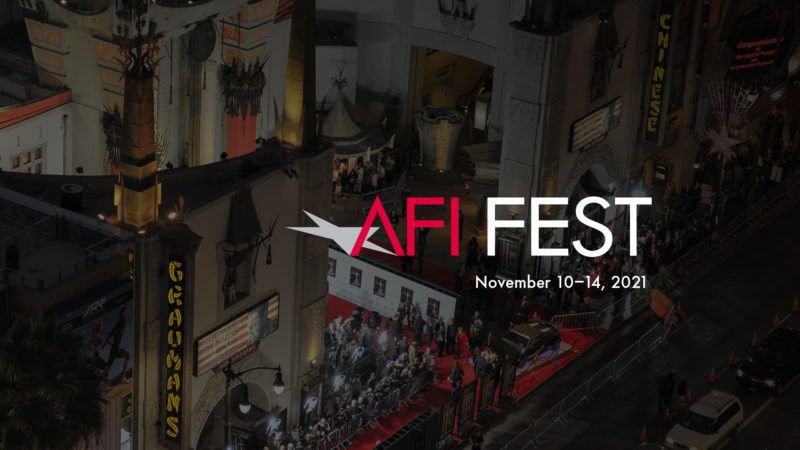 By Dan Allen | LOS ANGELES – Like most things last year, L.A.'s most prestigious mainstream film festival AFI Fest was forced to go virtual—but it still managed to include what proved to be some of the year's most critically lauded gay films, including I Carry You With Me and Uncle Frank. The fest's prior incarnation in 2019 served up one of the most acclaimed and popular lesbian movies in recent memory, Portrait of a Lady on Fire. 
So it's no surprise that as AFI Fest pivots back this year to a pando-transitional screening hybrid of virtual and in-person at the Chinese Theatres in Hollywood, the five-day lineup is once again crowded with LGBTQ+-themed excellence from the U.S. and across the globe. Safety protocols will of course be in effect—but for the squeamish, the anti-social, or the just plain lazy, a virtual (albeit more limited) AFI Fest schedule will again be available for 2021.
Whether you choose live or virtual, here are our picks for this year's queer (and -ish) flicks not to miss at AFI Fest, which runs November 10 to 14.
Opening AFI Fest this year is the world premiere of the hotly-awaited adaptation of John Larson's autobiographical musical, starring Andrew Garfield and directed by Lin-Manuel Miranda in his feature debut. Larson was of course the creator of the theatrical phenomenon Rent, and tick, tick… BOOM! is its origin story, as struggling New York City composer Larson responds to the pressures of life and the ravages of the AIDS epidemic. (Screening live with Red Carpet Premiere at TCL Chinese, November 10, 7:30pm)
One of the buzziest films to come out of this year's Venice and Toronto International Film Festivals is the latest from Jane Campion, featuring Benedict Cumberbatch as a deeply closeted gay cowboy in 1925 Montana whose repression manifests itself in the sadistic intimidation of his brother's new wife and her teenage son. (Screening live with Red Carpet Premiere at TCL Chinese, November 10, 7:30pm)
Great Freedom (Grosse Freiheit)
https://www.youtube.com/watch?v=CLQZoNZEOVU
Austria's official submission for next year's Best International Feature Film Oscar and a jury prize winner at this year's Cannes Film Festival, Great Freedom tells the story of irrepressible German homosexual Hans Hoffmann (Franz Rogowski) through several decades, from his wartime imprisonment for repeatedly breaking Nazi Germany's antigay Paragraph 175 law, and post-war following his life, loves and an unexpected friendship. (Screening live at Chinese 3, November 14, 4pm)
https://www.youtube.com/watch?v=mdORAHCydyY
While not technically LGBTQ+-themed, Petite Maman is director Céline Sciamma's eagerly anticipated follow-up to her wildly popular period lesbian romance Portrait of a Lady on Fire. In this film, Sciamma (who also directed 2011's Tomboy) returns to the themes of childhood and family: Eight-year-old Nelly has just lost her grandmother, and while exploring the woods near the matriarch's home, she meets another little girl with striking parallels to her mother. (Screening virtually beginning November 11; screening live at Chinese 1, November 13, 1:15 pm)
Paris, 13th District (Les Olympiades, Paris 13e)
Another film with a strong Portrait of a Lady on Fire connection is this French graphic novel adaptation starring Noémie Merlant (Portrait painter Marianne) as Nora, whose new life in Paris is complicated when she's mistaken for a cam girl. Céline Sciamma also collaborated on the script here, which features a tapestry of love stories including that of free-spirited Émilie and her new roommate Camille. (Screening virtually beginning November 11; screening live at Chinese 1, November 11, 8:15pm)
https://www.youtube.com/watch?v=NSodXElSVTQ
Composer and social justice warrior Leonard Bernstein tells his life story in his own words, artfully pieced together here from many interviews conducted throughout his career, and augmented by segments from his letters, as published in the award-winning 2013 book The Leonard Bernstein Letters. (Screening live with director Douglas Tirola in attendance at Chinese 4, November 12, 3:15pm)
An award winner at this year's Berlin International Film Festival, Ramon and Silvan Zürcher's film focuses on the interpersonal relationships and behavioral cues surrounding a young Swiss woman, Lisa, as she moves out of the apartment she's shared with Mara, who's clearly been more than just her friend. (Screening live along with a conversation with directors Ramon and Silvan Zürcher at Chinese 3, November 14, 1pm)
https://www.youtube.com/watch?v=NSodXElSVTQ
Seen here in its American debut, Wildhood follows Two-Spirit Mi'kmaw teenager Link as he sets off with his younger half-brother Travis in a search for Link's long-lost mother. Along the way they meet Pasmay, another young Mi'kmaw Two-Spirit, and what had at first seemed bleak for Link evolves into a beautiful journey of discovery about family, origins, identity and young love. (Screening live with producers Gharrett Paon and Damon D'Oliveira in attendance at Chinese 3, November 13, 4pm)
AFI Fest 2021's numerous shorts programs will also be peppered with LGBTQ+-themed goodness. Coded: The Hidden Love of J.C. Leyendecker looks at the coded advertisements created by the legendary but closeted gay illustrator. In Israel's Her Dance, estranged transwoman Aya surprises her Orthodox Jewish family by showing up for Shabbat. From Puerto Rico comes Mano Santa, in which a grandfather briefly harbors his runaway grandson after he's fled home. In Boys of a Certain Age, a teenager faces danger and excitement during a weekend of self-discovery with his best friend. Set in Cyprus, A Summer Place follows Tina on her birthday, as a chance encounter stops her from giving up everything.
And a couple of LGBTQ+ film icons will be representing at AFI Fest this year, albeit in non-queer titles, in the form of Pedro Almodóvar's latest Parallel Mothers (starring Penelope Cruz and longtime Almodóvar muse Rossy de Palma), and the arty and meditative Memoria, in which Tilda Swinton plays a Scottish orchid farmer visiting Colombia who struggles to make sense of the sudden-onset sound that only she can hear.
West Hollywood Halloween Events 2021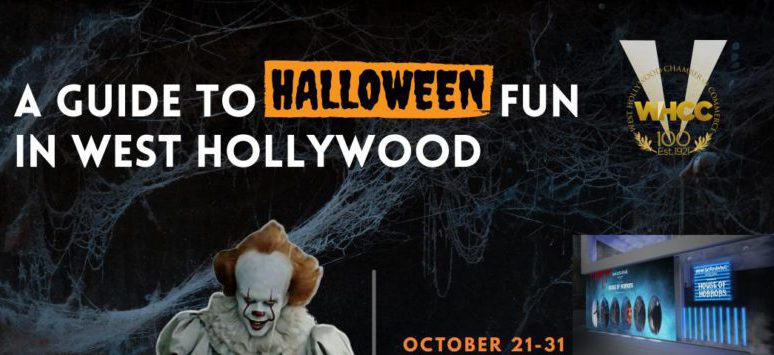 WEST HOLLYWOOD – The West Hollywood Chamber of Commerce has released its annual Halloween events guide available here.
Project Angel Food's 2021 Telethon raises $1.1 million
Project Angel Food is thankful to have received support from friends and the community providing the funding needed to sustain their service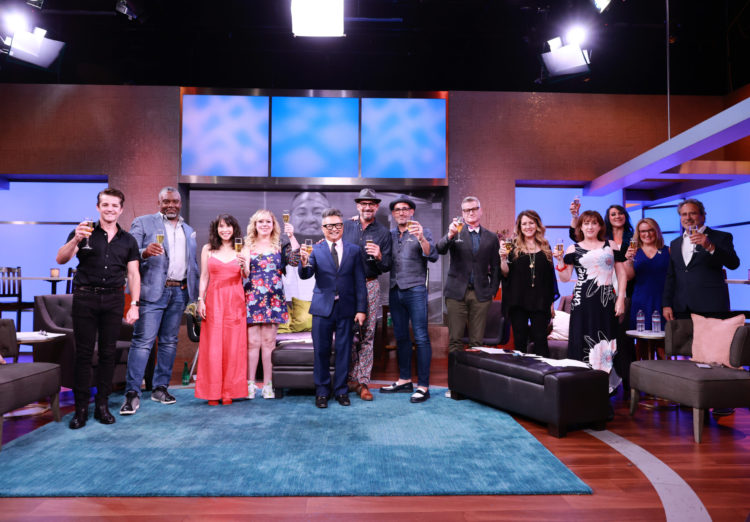 HOLLYWOOD – Los Angeles charity Project Angel Food succeeded in raising $1,126,090 far surpassing their fundraising goal of $800,000 in their 2021 Telethon which aired on KTLA 5 Saturday evening. The Telethon, LEAD WITH LOVE 2021 was presented by City National Bank.
Hosted by by Will & Grace star Eric McCormack and KTLA anchor Jessica Holmes along with Loni Love and Alec Mapa as co-hosts, the evening broadcast opened with a surprise greeting from British Rockstar musician Ringo Starr.
It's been a difficult year for everyone, and Project Angel Food is thankful to have received so much support from friends and the community and providing the funding needed to sustain the expanded service to those in need, preparing and delivering over one million medically tailored meals to our most vulnerable neighbors. Project Angel Food Executive Director Richard Ayoub said, "I am overwhelmed with gratitude and inspiration. The success of this tells me Los Angeles is with us every step of the way."
A good deal of celebrity star power helped to boost the donations which were taken in by phone, online, and text. Loni Love, author, and host of The Real, presented her $25,000 winnings from her recent appearance on ABC's Celebrity Family Feud. Her donation joined that of actor Jamie Lee Curtis who called in live via Skype, made a $10,000 gift from her family foundation.
The Herb Ritts Foundation offered a "match challenge" of $75,000, agreeing to match donations coming in over an hour up to $75,000. The match was reached in just 27 minutes.
Other big donors for the night included: $50,000 each from Susanna Blinkoff & Jordan Corngold, Connie Frank, and Mary Fisher; $30,000 National Rongxiang Xu Foundation & Human Heritage Project; $26,000 from Michael J. Libow; $25,000 from Stanley and Joyce Black Family Foundation, Block Party WeHo, San Manuel Band of Mission Indians, The Chuck Lorre Family Foundation, WEN Hair and Body Care by Chaz Dean, Whole Foods Market, and Main Street Catering…and our thanks to everyone who donated!
A special Tribute was paid to Chef Randy Nakamura, who died from COVID this past year, by celebrity chefs Cat Cora and Stuart O'Keeffe, and actor Brad Garrett, who met Chef Randy at Project Angel Food. Eric McCormack then led a toast, lifting a glass with all the stars in studio to Chef Randy, followed by a special performance by LeAnn Rimes, singing Throw My Arms Around the World, beautifully capturing the spirit of the evening.
Highlights and behind-the-scenes of the night can be seen at Project Angel Food's website…and it's still possible to donate by texting LOVE20 to 50155.