Global Pride amplifies Black voices during 24-hour virtual event
Laverne Cox, Alicia Garza among participants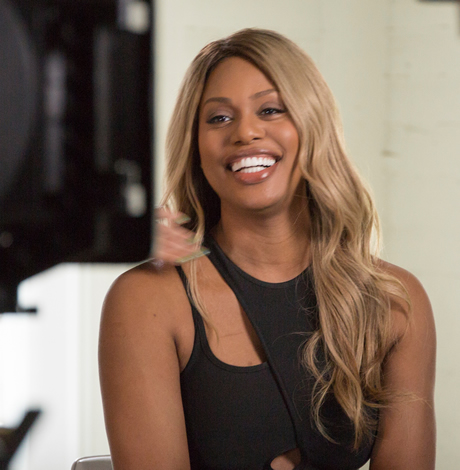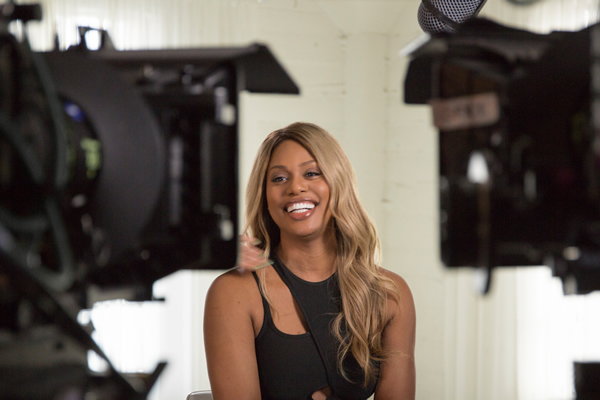 Celebrities, politicians and activists on Saturday united with Global Pride 2020, a 24-hour virtual event created in light of widespread cancellations of Pride events and festivals due to the coronavirus pandemic.
The event celebrated LGBTQ progress thus far and drew attention to the violence and oppression that Black LGBTQ and transgender individuals endure around the world. Global Pride organizers also collaborated with the founders of Black Lives Matter to amplify Black LGBTQ voices.
Musical acts, dance routines and speeches by drag queens, LGBTQ artists and allies filled the 24-hour special, as well as history lessons on past Pride festivals around the world and the foundations of the LGBTQ rights movement. Testimonials, performances and speeches were submitted by individuals and organizations from 91 countries, with 1,500 entries in total.
Laverne Cox, Olivia Newton-John, Kesha, Adam Lambert, Pabllo Vittar, Deborah Cox, Pussy Riot, the Village People and Ahmed Umar and many other celebrities were featured at the event as performers, speakers and educators. Todrick Hall, an LGBTQ singer, songwriter, producer and YouTube star hosted the event.
"For many of us in the world, Pride is the only time we can visible," said Hall. "Its the only time we can celebrate as one big glorious LGBTQIA+ family. For all of you, this is your Pride, this is your moment."
Former Vice President Joe Biden, House Speaker Nancy Pelosi (D-Calif.), Canadian Prime Minister Justin Trudeau and Luxembourgish Prime Minister Xavier Bettel were some of the event's featured politicians and global leaders.
Happy Pride! ?️? Even though we can't march together this year, we can still celebrate together online. After all, Pride has always been about more than a parade – it's about celebrating our differences and supporting one another no matter who we are or whom we love. #GlobalPride pic.twitter.com/nHKW99J0Ff

— Justin Trudeau (@JustinTrudeau) June 27, 2020
Many headliners referenced worldwide protests against the death of George Floyd, Breonna Taylor and countless other victims of police brutality in the U.S. This event took place about month after Floyd, an unarmed Black man, died in police custody when a then-Minneapolis police officer kneeled on his neck for nearly nine minutes.
Alicia Garza, the co-founder of Black Lives Matter, said "it is more important than ever to fight for all Black lives." Although there have been countless protests and marches, there is still work to be done, she said.
"We don't want Black lives to only matter when we die," added Garza. "We want Black lives to matter when we are alive. Black trans lives matter now, not just when Black trans people are murdered"
Many global leaders acknowledged these sentiments: That Pride should act as a platform to continue the fight against systemic oppression and racism, in addition to being a time of celebration.
"This year's Pride looks different than the Prides of yesteryear," said Cox. "Let's not forget the main reason we commemorate Pride. We fight oppression, violence and discrimination … We stand united on a global stage. We make space to advocate, educate and celebrate."
Biden said this event is a chance to "return to the true roots of Pride."
"The fight for LGBTQ equality is all our fight," he said. "We have a responsibility to create a world where who you are or who you love is celebrated, not denigrated. Embraced, not delegitimized."
Michigan Gov. Gretchen Whitmer spoke on how Pride began as a protest for silenced voices to be heard. Whitmer added at least 172 trans and gender non-conforming individuals have been killed in the U.S. since 2013, with 73 percent of them Black.  
Pelosi added Black trans women disproportionately endure higher rates of homelessness, violence and murder.
"It is an annual reminder of the struggle and violence that the LGBTQ+ community has endured for years," Whitmer said. "That struggle is undoubtedly, disproportionately impacted Black and Brown people in the LGBTQ+ community."
U.S. Rep. Sharice Davids (D-Kan.), the first openly LGBTQ person elected to Congress from Kansas, also noted how the "fight for equality is far from over," with many LGBTQ individuals of color and Black trans women still being subject to violence on a daily basis.
Bettel, who is Luxembourg's first openly gay prime minister, spoke on the need to eradicate hate speech against LGBTQ people and other marginalized communities. Bettel in September 2019 spoke about LGBTQ- specific issues at a U.N. General Assembly, the first person to do so.
"We cannot accept that being a member of a community means to be condemned," Bettel said.
Virginia Gov. Ralph Northam in his Global Pride video noted he signed the Virginia Values Act, which adds sexual orientation and gender identity to his state's nondiscrimination law. The law takes effect on July 1.
"This victory shows the world that with grit, determination, heart and purpose, we can achieve the civil rights that LGBTQ people need and deserve," Northam said.
Global Pride headliners and organizers encouraged users to donate to the COVID-19 Pride Relief Fund, which will be used to provide immediate relief to Pride organizations in financial distress due to the coronavirus, assist global Pride organizations with specific work that addresses inequities and systemic oppression, and help fund Pride events in underserved regions. Global Pride also provided resources and tips for watching the program safely for those who face dangers of entrapment or discrimination based on their identities, like using ad blocker software and private browsing tools.
Proud Boys disrupting a California Pride drag show get pepper sprayed
"There was an altercation, obviously people are here & are upset about the bar having their Pride event," said the deputy police chief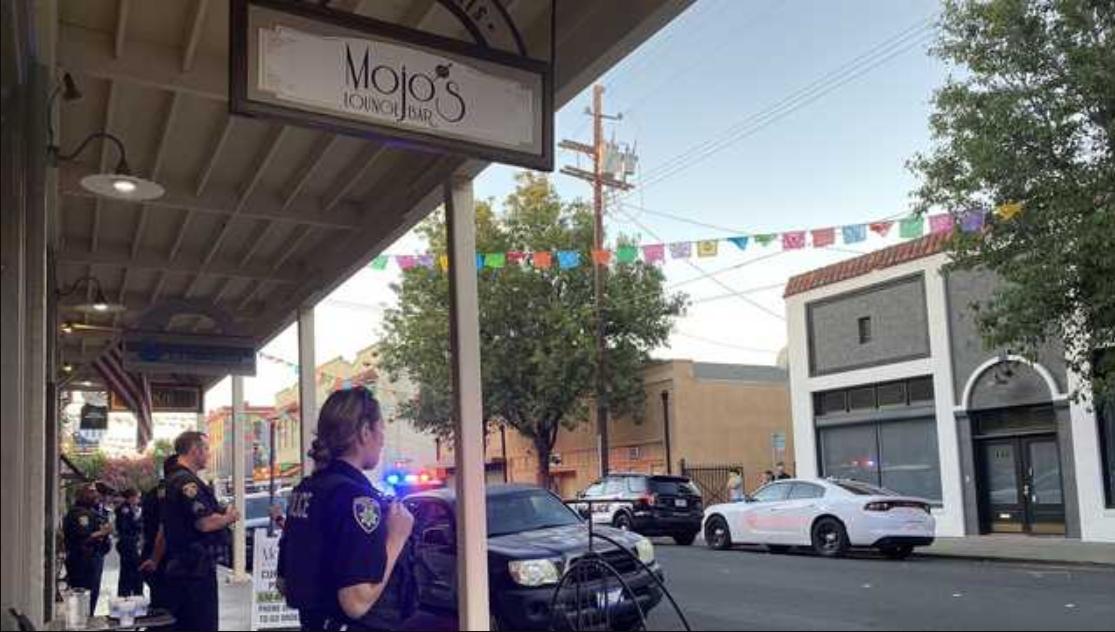 WOODLAND, Ca. – An end of Pride month drag show in this suburban city Northwest of Sacramento was disrupted by Proud Boys at the The Mojo Lounge bar and restaurant in the downtown business district.
As the group attempted to gain access to the establishment, a now viral video by local ABC10 television reporter Luke Cleary showed them and the near-by police officers getting pepper-sprayed by an unseen person inside the bar.
Screams of pain erupted along with one Proud Boy who can be heard shouting "fuck you paedophile motherfuckers," after being sprayed. Woodland police officers can also be seen retreating wiping their eyes from the effects of the irritant self-defensive spray weapon.
Roughly a dozen people have gathered on the opposite sidewalk shouting insults to patrons and police pic.twitter.com/aCB7LSmzCm

— Luke Cleary (@LukeCleary) July 1, 2022
Another reporter, Lee Anne Denyer from NBC News Sacramento affiliate KCRA 3 noted that the event, which was initially advertised as an an all-ages Drag Show by the bar was at first postponed and then scaled back.
Denyer posted video that showed the heavy law enforcement presence after the Proud Boys attempted to storm the restaurant demanding to know how many children were in attendance at the show.
Our story tonight: https://t.co/lRLMWp3PGR

— KCRA Lee Anne Denyer (@KCRALeeAnne) July 1, 2022
"There was kind of rumors that things were brewing on main street but there was obviously a presence by the Woodland Police Department so that made us feel more comfortable. Then it escalated, it escalated pretty quickly," Julie Ramos, who attended the event, told KCRA. "This really was a positive event and everyone was having a great time. So I think most people were angry but I would say resilient."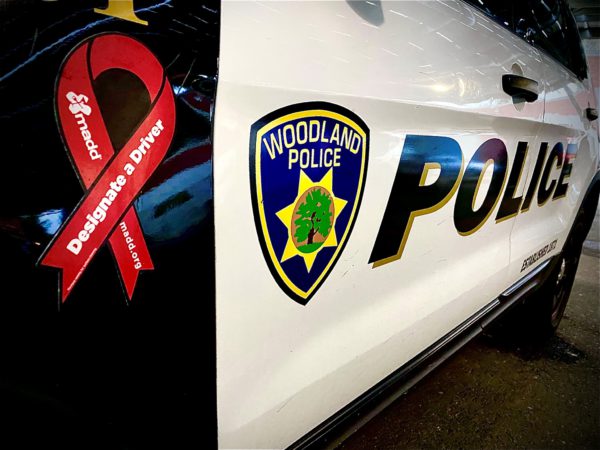 "There was an altercation, obviously people are here and are upset about the bar having their Pride event," Anthony Cucchi, the deputy chief of the Woodland Police Department told KCRA. "We tried to intervene as quickly as we could, it was a pretty chaotic scene. Our main priority was to get a safe scene and then make sure anybody that needed help got the help that they needed. We will work on the investigation."
White House announces 17 Presidential Medal of Freedom recipients
The nation's highest civilian honor, the Presidential Medal of Freedom will be presented to those named at the White House on July 7, 2022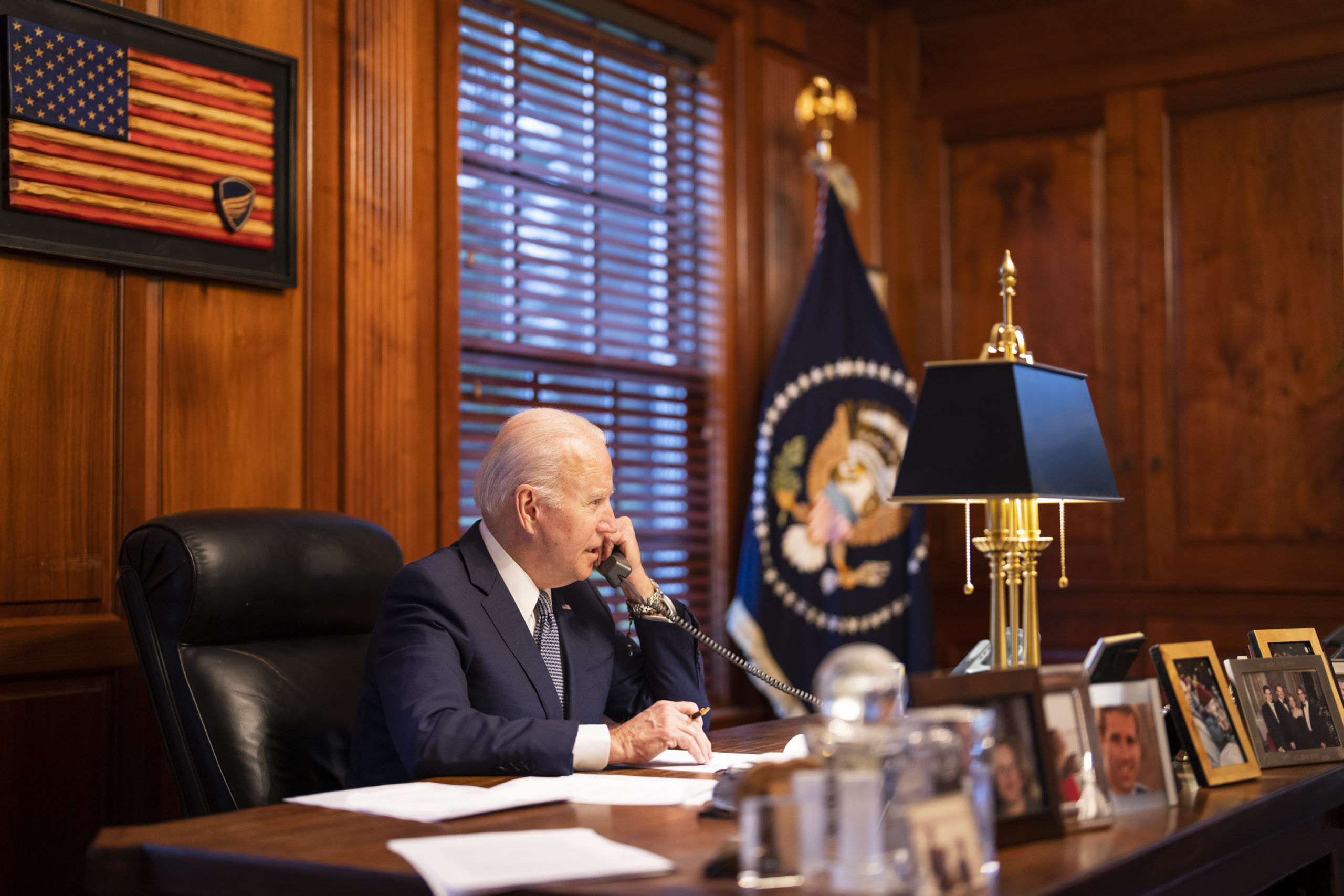 WASHINGTON – The White House today released President Joe Biden's selection of recipients for bestowing the nation's highest civilian honor, the Presidential Medal of Freedom. The awards will be presented at the White House on July 7, 2022.
Included among the seventeen honorees are Megan Rapinoe, the Out Olympic gold medalist and two-time Women's World Cup champion. She also captains OL Reign in the National Women's Soccer League. She is a prominent advocate for gender pay equality, racial justice, and LGBTQI+ rights.
Also selected by the president for a posthumous recognition was Richard Trumka, the powerful labor leader and longtime Democratic ally of the LGBTQ+ community who passed away last August. Trumka had led the AFL-CIO since 2009 and who throughout his career, was an outspoken advocate for LGBTQ+ Americans, social and economic justice.
The Presidential Medal of Freedom is the Nation's highest civilian honor, presented to individuals who have made exemplary contributions to the prosperity, values, or security of the United States, world peace, or other significant societal, public or private endeavors.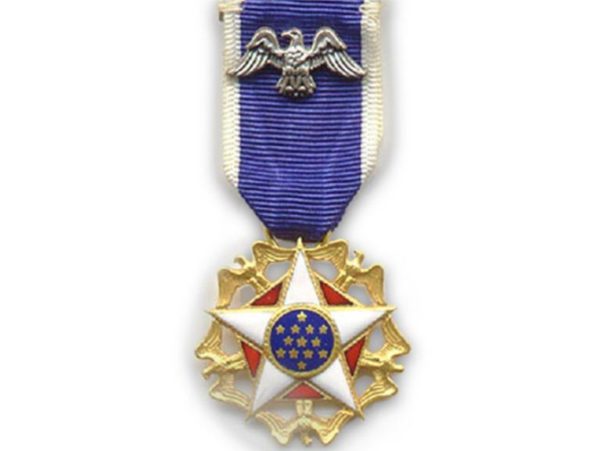 The following individuals will be awarded the Presidential Medal of Freedom:
Simone Biles
Simone Biles is the most decorated American gymnast in history, with a combined total of 32 Olympic and World Championship medals. Biles is also a prominent advocate for athletes' mental health and safety, children in the foster care system, and victims of sexual assault.

Sister Simone Campbell
Sister Simone Campbell is a member of the Sisters of Social Service and former Executive Director of NETWORK, a Catholic social justice organization. She is also a prominent advocate for economic justice, immigration reform, and healthcare policy.

Julieta García
Dr. Julieta García is the former president of The University of Texas at Brownsville, where she was named one of Time magazine's best college presidents. Dr. García was the first Hispanic woman to serve as a college president and dedicated her career to serving students from the Southwest Border region.

Gabrielle Giffords
Former Congresswoman Gabby Giffords was the youngest woman ever elected to the Arizona State Senate, serving first in the Arizona legislature and later in the U.S. Congress. A survivor of gun violence, she co-founded Giffords, a nonprofit organization dedicated to gun violence prevention.

Fred Gray
Fred Gray was one of the first black members of the Alabama State legislature since Reconstruction. As an attorney, he represented Rosa Parks, the NAACP, and Martin Luther King, who called him "the chief counsel for the protest movement."

Steve Jobs (posthumous)
Steve Jobs (d. 2011) was the co-founder, chief executive, and chair of Apple, Inc., CEO of Pixar and held a leading role at the Walt Disney Company. His vision, imagination and creativity led to inventions that have, and continue to, change the way the world communicates, as well as transforming the computer, music, film and wireless industries.

Father Alexander Karloutsos
Father Alexander Karloutsos is the former Vicar General of the Greek Orthodox Archdiocese of America. After over 50 years as a priest, providing counsel to several U.S. presidents, he was named by His All Holiness Ecumenical Patriarch Bartholomew as a Protopresbyter of the Ecumenical Patriarchate.

Khizr Khan
Khizr Khan is a Gold Star father and founder of the Constitution Literacy and National Unity Center. He is a prominent advocate for the rule of law and religious freedom and served on the United States Commission on International Religious Freedom under President Biden.

Sandra Lindsay
Sandra Lindsay is a New York critical care nurse who served on the front lines of the COVID-19 pandemic response. She was the first American to receive a COVID-19 vaccine outside of clinical trials and is a prominent advocate for vaccines and mental health for health care workers.

John McCain (posthumous)
John McCain (d. 2018) was a public servant who was awarded a Purple Heart with one gold star for his service in the U.S. Navy in Vietnam. He also served the people of Arizona for decades in the U.S. House of Representatives and U.S. Senate and was the Republican nominee for president in 2008.

Diane Nash
Diane Nash is a founding member of the Student Nonviolent Coordinating Committee who organized some of the most important civil rights campaigns of the 20th century. Nash worked closely with Martin Luther King, who described her as the "driving spirit in the nonviolent assault on segregation at lunch counters."
Megan Rapinoe
Megan Rapinoe is an Olympic gold medalist and two-time Women's World Cup champion. She also captains OL Reign in the National Women's Soccer League. She is a prominent advocate for gender pay equality, racial justice, and LGBTQI+ rights.

Alan Simpson
Alan Simpson served as a U.S. Senator from Wyoming for 18 years. During his public service, he has been a prominent advocate on issues including campaign finance reform, responsible governance, and marriage equality.
Richard Trumka (posthumous)
Richard Trumka (d. 2021) was president of the 12.5-million-member AFL-CIO for more than a decade, president of the United Mine Workers, and secretary-treasurer of the AFL-CIO. Throughout his career, he was an outspoken advocate for social and economic justice.

Wilma Vaught
Brigadier General Wilma Vaught is one of the most decorated women in the history of the U.S. military, repeatedly breaking gender barriers as she rose through the ranks. When she retired in 1985, she was one of only seven women generals in the Armed Forces.

Denzel Washington
Denzel Washington is an actor, director, and producer who has won two Academy Awards, a Tony Award, two Golden Globes, and the 2016 Cecil B. DeMille Lifetime Achievement Award. He has also served as National Spokesman for the Boys & Girls Clubs of America for over 25 years.

Raúl Yzaguirre
Raúl Yzaguirre is a civil rights advocate who served as CEO and president of National Council of La Raza for thirty years. He also served as U.S. Ambassador to the Dominican Republic under President Barack Obama.
Gun industry advertising to kids & restricting ghost guns Calif. laws signed
Latest nation-leading action to protect Californians from gun violence adds to decades of California leadership on gun safety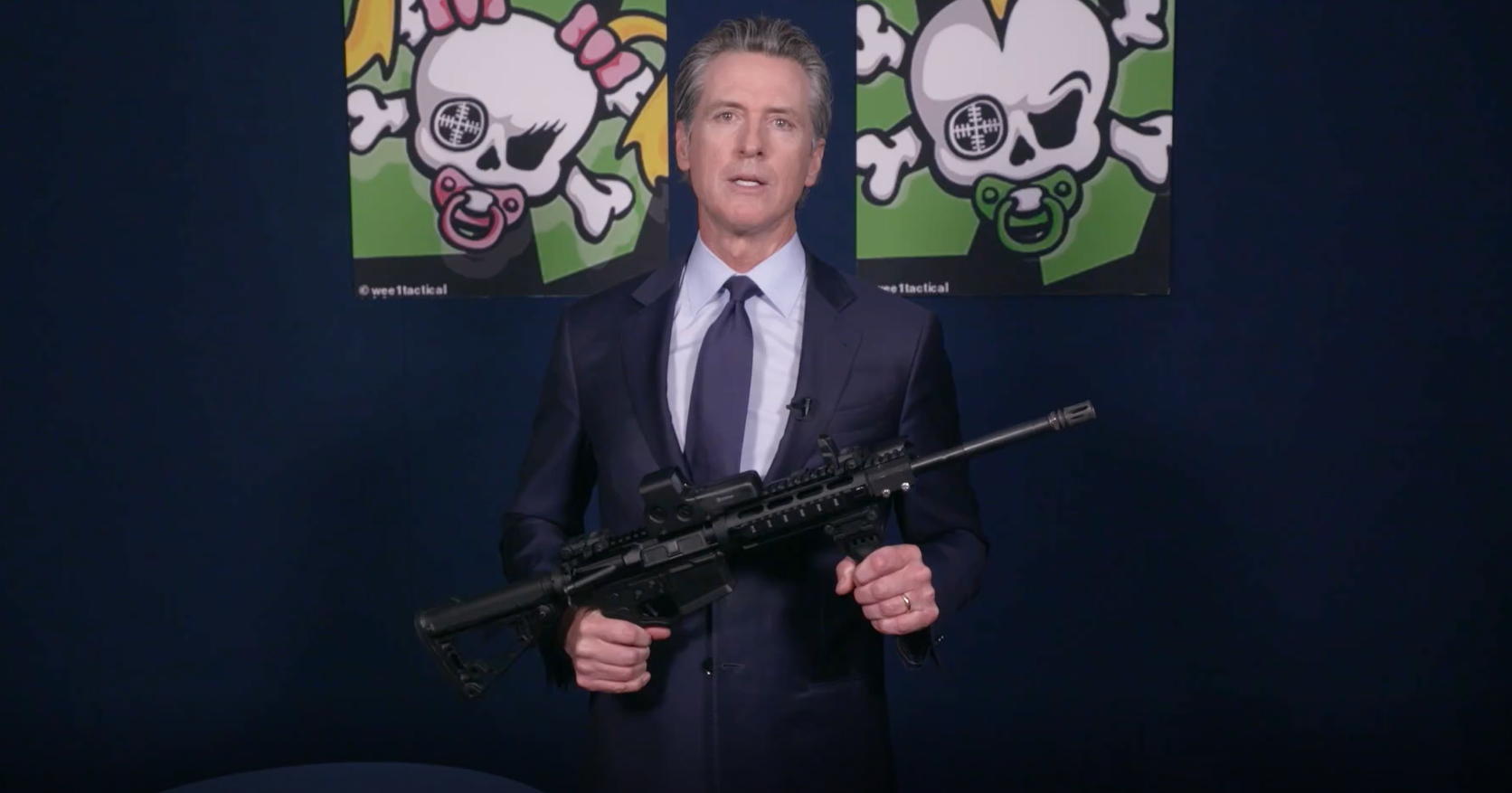 SACRAMENTO – Governor Gavin Newsom on Thursday signed legislation to take on the gun industry and get more guns off California streets. Gun violence is the leading cause of death among children in the U.S. 
"From our schools to our parks to our homes, our kids deserve to be safe – in California, we're making that a reality. As the Supreme Court rolls back important gun safety protections and states across the country treat gun violence as inevitable, California is doubling down on commonsense gun safety measures that save lives," said Newsom. "The lives of our kids are at stake and we're putting everything on the table to respond to this crisis."
The legislation signed Thursday directly targets the gun lobby and manufacturers.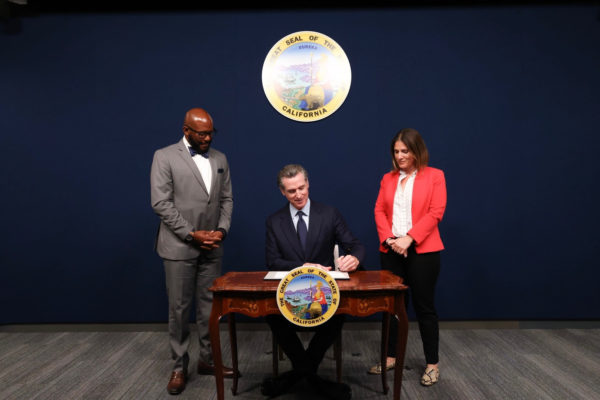 Governor Newsom signed AB 2571, prohibiting marketing of firearms to minors following recent efforts by the gun industry to appeal to minors, like Wee 1 Tactical advertising the sale of a JR-15, an AR-15 meant for kids, complete with cartoon child skulls with pacifiers.
"Guns are not toys – they are deadly weapons," said Assemblymember Rebecca Bauer-Kahan (D-Orinda). "California has some of the strongest gun laws in the country and it is unconscionable that we still allow advertising weapons of war to our children. Our kids have a right to live long, happy lives, free of gun violence."
Also Thursday, the Governor signed AB 1621, which further restricts ghost guns – firearms that are intentionally made untraceable – as well as the parts used to build them. Ghost guns have been called an "epidemic" by the Los Angeles Police Department, contributing to more than 100 violent crimes in the City of Los Angeles last year alone.
"Alarmingly, we are finding that more and more, no region or demographic is exempt from gun violence – our hospitals, grocery stores, schools, and even places of worship, are no longer safe. The proliferation of ghost guns, which are intentionally untraceable weapons to evade law enforcement, has only worsened the issue," said Assemblymember Mike Gipson (D-Carson). "Following the signing of AB 1621 into law, I applaud Governor Gavin Newsom for his leadership and unwavering commitment to eradicate the rampant wildfire of gun violence currently ravaging our streets and safe-havens."
Earlier this month, Newsom announced a record $156 million in gun violence prevention grants provided as part of the California Violence Intervention and Prevention Grant Program (CalVIP). The funding will support 79 cities and nonprofit organizations that are implementing anti-violence programs suited to the unique needs of their local communities.
California's gun safety policies save lives and provide a national model for other states to follow. According to the Giffords Law Center, in 2021, California was ranked as the top state in the nation for gun safety. As California strengthened its gun laws, the state saw a gun death rate 37 percent lower than the national average. Meanwhile, other states such as Florida and Texas, with lax gun regulations, saw double-digit increases in the rate of gun deaths. As a result of the actions taken by California, the state has cut its gun death rate in half and Californians are 25 percent less likely to die in a mass shooting compared to people in other states.  
A recent study from the Violence Prevention Research Program at the University of California, Davis found that California's red flag law was used to stop 58 threatened mass shootings.
Weapons of war don't belong on our streets or in the hands of our children.

With @BauerKahan & @AsmMikeGipson's bills, CA is
blocking the marketing of guns to kids & restricts ghost guns & their parts.

We're doubling down on commonsense gun safety measures that save lives. pic.twitter.com/ba6rcpeBgj

— Office of the Governor of California (@CAgovernor) July 1, 2022