U.N. calls for global conversion therapy ban
Widely discredited practice causes emotional, physical harm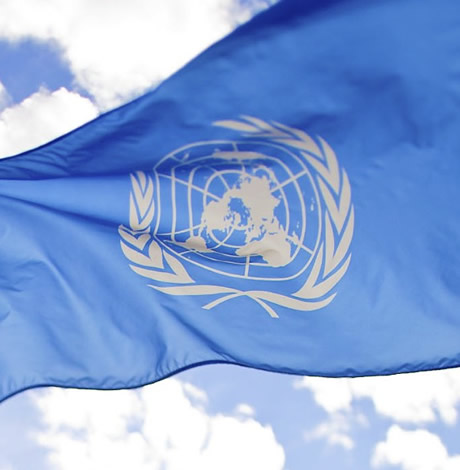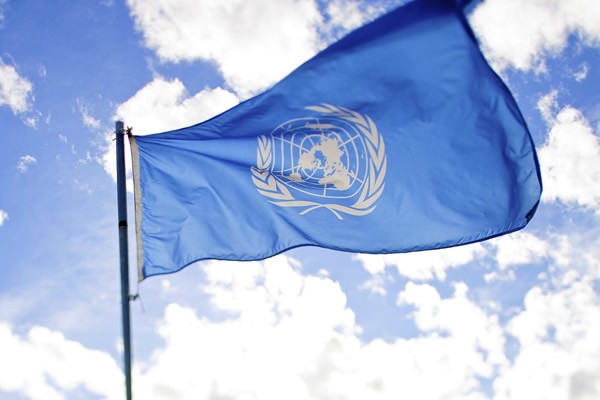 The U.N. on Wednesday formally called for a ban on so-called conversion therapy.
Victor Madrigal-Borloz, the independent U.N. expert on LGBTQ issues, compiled 130 submissions on practices and testimonies of victims who have experienced conversion therapy from civil society organizations, faith-based organizations, medical practitioners and individuals.
These practices, which have been widely denounced by scientists, often result in long-term negative health effects that include suicidal thoughts, anxiety, depression, substance abuse and unemployment.
Tyler Adamson, a researcher who authored "The Global State of Conversion Therapy" report, said a global ban is important to the advancement of the recognition of LGBTQ people globally. He says the ban will eliminate the practice itself, while exposing the increased amount of conversion therapies that occur in the U.S. and other Western countries, as well as improve the broader reflection of how societies view LGBTQ people.
The report by Adamson, in collaboration with the LGBT Foundation, Johns Hopkins University and Hornet, found around five percent of respondents indicated that government representatives employed conversion therapy techniques. The report also found four percent of reports involved school personnel, which Adamson said may put LGBTQ youth at further risk.
The Trevor Project this month published a report titled "Self-Reported Conversion Efforts and Suicidality Among U.S. LGBTQ Youths and Young Adults."
It also found that LGBTQ youths who experience conversion therapy were more than twice as likely to report having attempted suicide and having multiple suicide attempts.
Sahar Moazami, a U.N. program officer with OutRight Action International, also said many survivors of the practice do not realize what they experienced was conversion therapy. They added a global ban would not only will contribute to ending the practice, but bring visibility to the issue.
A formal ban may take time, experts say
Adamson has high hopes a global ban will formerly pass, but said the process will most likely be slow. Many countries still allow conversion therapy, so getting a majority to vote to pass this prohibition may be difficult, he said.
Moazami also said a global ban is a complex issue and "is going to take some time." For this ban to be successful, the legal propositions need to match the cultural attitudes towards conversion therapy, they said.
"These efforts, for them to be effective and helpful, legal change has to be done in parallel with societal change," said Moazami. "The demand for so-called conversion therapy will only decrease if acceptance of LGBTQI people grows."
Moazami also said when looking at how a global ban will be structured, it is important to bring in conversations with all actors — survivors, grassroots organizers and health professionals — to develop effective policy.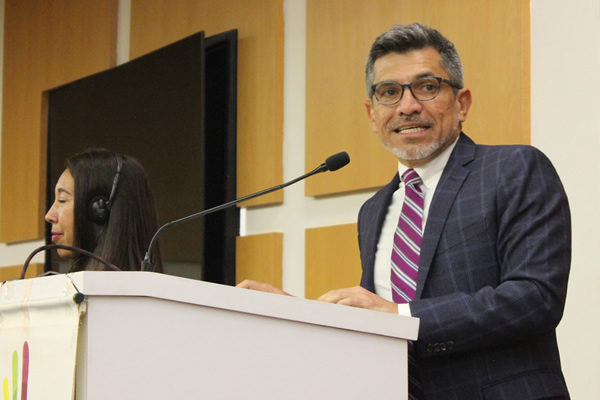 While scientists and LGBTQ activists have denounced conversion therapy is ineffective, it is still commonly practiced around the world.
"We have this archaic view that LGBT people are somehow changeable or different, viewed as less than or we completely devalue the existence," Adamson said. "It's the idea that something outside of the norm is somehow a bad thing and not to be celebrated and needs to be eliminated or hidden."
Mental health providers, religious groups and medical professionals are the top practitioners of conversion therapy, according to Adamson's study.
Casey Pick, the senior fellow for advocacy and government affairs at the Trevor Project, also said conversion therapy is used as a last resort in many cases.
"Many people likely seek out conversion therapy for themselves or their children because they don't know what else to do, and aren't aware of the risks and the science condemning the practice," said Pick in an emailed statement. "This is why it is important that powerful institutions like the United Nations prioritize speaking out against conversion therapy and engaging in public education about how to best respect the rights and dignity of LGBTQ people just as they are."
Adamson also found a majority of reports citing conversion therapy practices were from North America.
"It's really easy for us in the United States and other western countries to think 'we've done it.' We can get married, we can't get fired from our jobs," he said. "There needs to be recognition and an awareness that LGBTQ people around the world are still arrested, beaten and murdered for who they are."
Germany, Brazil, Ecuador, Malta and Taiwan have all banned the widely discredited practice. Maryland and D.C. are among the U.S. jurisdictions that ban conversion therapy for minors.
A new law that prohibits conversion therapy for minors in Virginia took effect on July 1.
LGBTQ+ in Poland: I still can't be myself – BBC News
Large parts of Poland were labelled "LGBT-free zones", where regional governments declared they were against LGBT ideology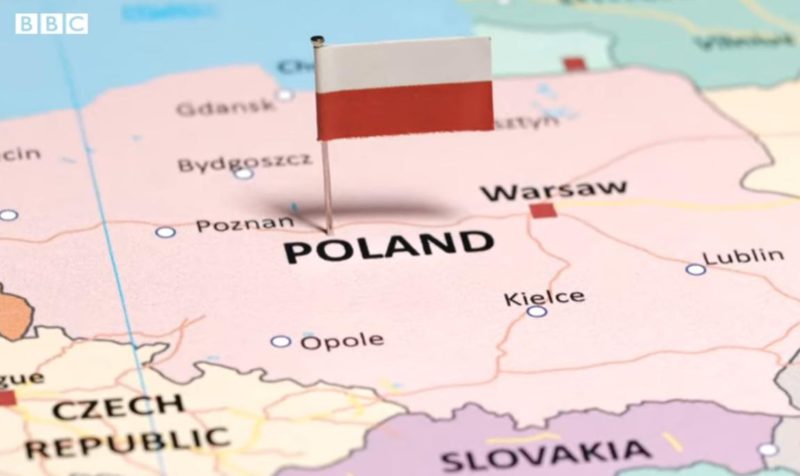 LONDON- Large parts of Poland were labelled "LGBT-free zones", where regional governments, as well as smaller councils, declared they were against LGBT ideology or ideologies that "undermine" the family. Now, provinces have started to backtrack after the EU said it would freeze funds. But has anything really changed for LGBT people in those areas?
Chilean House approves same-sex marriage bill
Vote took place two days after presidential election's first round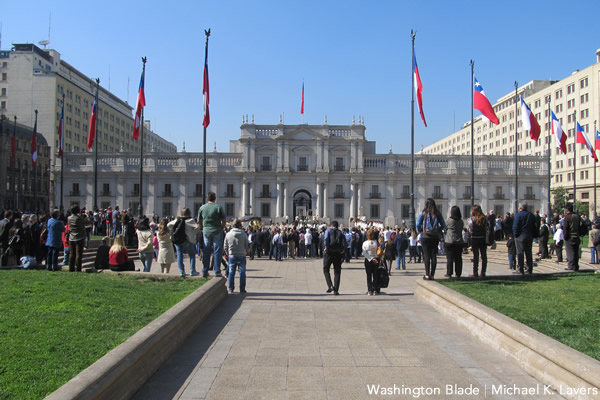 The Chilean House of Representatives on Tuesday approved a bill that would extend marriage rights to same-sex couples.
The measure passed by a 101-30 margin roughly three months after the Chilean Senate approved by a 28-14 vote margin.
Two lawmakers abstained. The bill now goes back to the Senate for a final vote.
"After three decades of struggle, there is only one Senate vote left to achieve the so far elusive legal equality that all couples and families deserve," said Javiera Zúñiga, a spokesperson for the Movement for Homosexual Integration and Liberation, a Chilean LGBTQ rights group, in a press release. "We celebrate this new step, now with the total conviction that we are at the final leg."
Tuesday's vote took place two days after the first round of Chile's presidential election.
José Antonio Kast, a far-right former congressman, will face off against Congressman Gabriel Boric, who previously led a student protest movement, in a Dec. 19 runoff. Outgoing President Sebastián Piñera in June announced he supports the marriage equality bill.
Esteban Guzmán contributed to this story.
J.K. Rowling condemns trans activists protesting outside her home
Rowling claimed the protestors were "doxxing" her to "intimidate" her out of "out of speaking up for women's sex-based rights"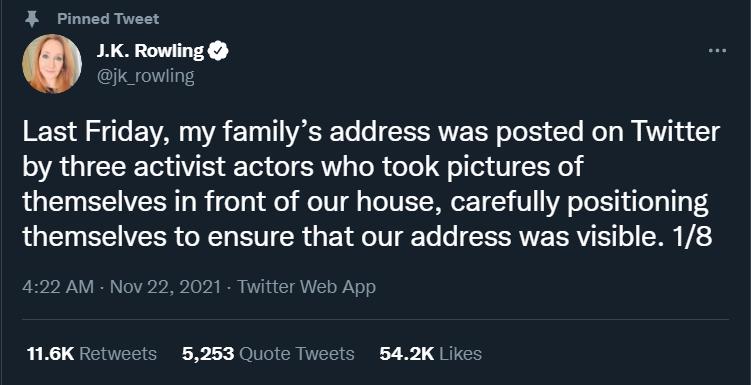 EDINBURGH, SCOTLAND — J.K. Rowling took to Twitter Monday to condemn three trans activists who protested in front of her home, accusing them of deliberately leaking her address.
The "Harry Potter" author named comedian Holly Stars, actor Georgia Frost and drag performer Richard Energy in her Twitter thread that said they "carefully position[ed] themselves to ensure that our address was visible."
The activists, protesting past Rowling tweets that many have called transphobic, held signs that read "Trans liberation now," "Don't be a cissy" and "Trans rights are human rights," according to Pink News.
Rowling claimed the protestors were "doxxing" her to "intimidate" her out of "out of speaking up for women's sex-based rights." She added: "They should have reflected on the fact that I've now received so many death threats I could paper the house with them, and I haven't stopped speaking out."
She also named several writers who have made anti-LGBTQ+ comments in the past, saying they "have been subject to campaigns of intimidation which range from being hounded on social media, the targeting of their employers, all the way up to doxing and direct threats of violence, including rape."
"None of these women are protected in the way I am," she said. "They and their families have been put into a state of fear and distress for no other reason than that they refuse to uncritically accept that the socio-political concept of gender identity should replace that of sex."
In the wake of her Monday tweets, the three activists have all either deleted their Twitter accounts or made them private.
In her widely condemned 2020 tweets, Rowling belittled trans people, saying, "'People who menstruate.' I'm sure there used to be a word for those people. Someone help me out. Wumben? Wimpund? Woomud?"
In response to the backlash, Rowling tweeted, "If sex isn't real, there's no same-sex attraction. If sex isn't real, the lived reality of women globally is erased. I know and love trans people, but erasing the concept of sex removes the ability of many to meaningfully discuss their lives. It isn't hate to speak the truth. The idea that women like me, who've been empathetic to trans people for decades, feeling kinship because they're vulnerable in the same way as women—i.e., to male violence—'hate' trans people because they think sex is real and has lived consequences—is a nonsense."
"I respect every trans person's right to live any way that feels authentic and comfortable to them," she continued. "I'd march with you if you were discriminated against on the basis of being trans. At the same time, my life has been shaped by being female. I do not believe it's hateful to say so."
Yet, many people, including trans rights experts, disagreed.
"There's just no evidence that me being me is causing problems for any of the other women I've met," tweeted Paris Lees, a trans journalist. "If there are ever any problems between women and trans women they should be dealt with sensitively and sensibly on a case by case basis. Please, for the love of God, leave us alone."