Poland's anti-LGBTQ president re-elected
Andrzej Duda narrowly defeated Warsaw's mayor in Sunday's runoff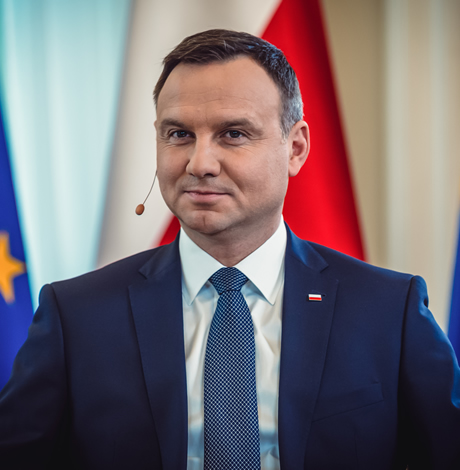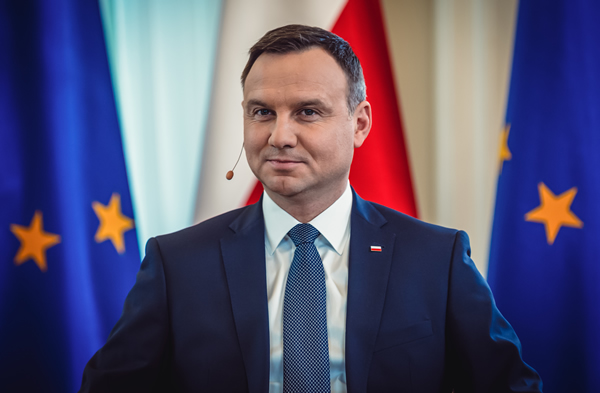 The anti-LGBTQ president of Poland won re-election on Sunday.
The Associated Press reported Andrzej Duda defeated Warsaw Mayor Rafal Trzaskowski by a 51.2-48.8 percent margin. The two men ran against each other in a runoff because they didn't receive a majority of the vote in the first-round of Poland's presidential election that took place on June 28.
Activists have sharply criticized Duda — head of Poland's conservative Law and Justice party — over his anti-LGBTQ rhetoric.
Duda last month said LGBTQ "ideology" is more harmful than communism. Justyna Nakielska of Kampania Przeciw Homofobii, a Polish LGBTQ advocacy group, told the Washington Blade last month noted the Law and Justice party ahead of last October's parliamentary elections described LGBTQ Poles as "a threat to the family" and said they "want to sexualize children."
Duda on June 24 met with President Trump at the White House.
"As there is a feeling of huge disappointment we need to remember that almost half of Polish voters said firmly no to the hatred campaign waged by Duda, and showed they are in favor of a democratic, modern and open Poland," Magdalena Świder of Kampania Przeciw Homofobii, a Polish LGBTQ advocacy group, told the Washington Blade on Tuesday in a statement. "We will keep on fighting, as the community needs us. All the incitement to hate by president Duda resulted in many instances of LGBT people being physically attacked or their homes being marked with homophobic vandalism, so our main goal is to press for protection of sexual orientation and gender identity to be included in the hate crime and hate speech legislation."
Human Rights Campaign President Alphonso David echoed Świder in his own statement.
"President Andrezj Duda's reelection after running on a virulently anti-LGBTQ election platform is confirmation that the fight for LGBTQ rights and freedoms is far from over," said David. "However, Duda's narrow victory demonstrates that there are a great number of Polish people who do not support his views, including his cruel campaign pledge to ban same-sex couples from adopting children that need loving homes, and his extreme anti-LGBTQ rhetoric."
"Despite Duda's victory, LGBTQ advocates will continue to fight in Poland and elsewhere for the basic respect and dignity that our community deserves," he added.
Twitter & Facebook allowing hate labels "pedophile/groomer" on platforms
"Online hate & lies reinforce offline violence. The normalization of anti-LGBTQ+ narratives in digital spaces puts LGBTQ+ people in danger"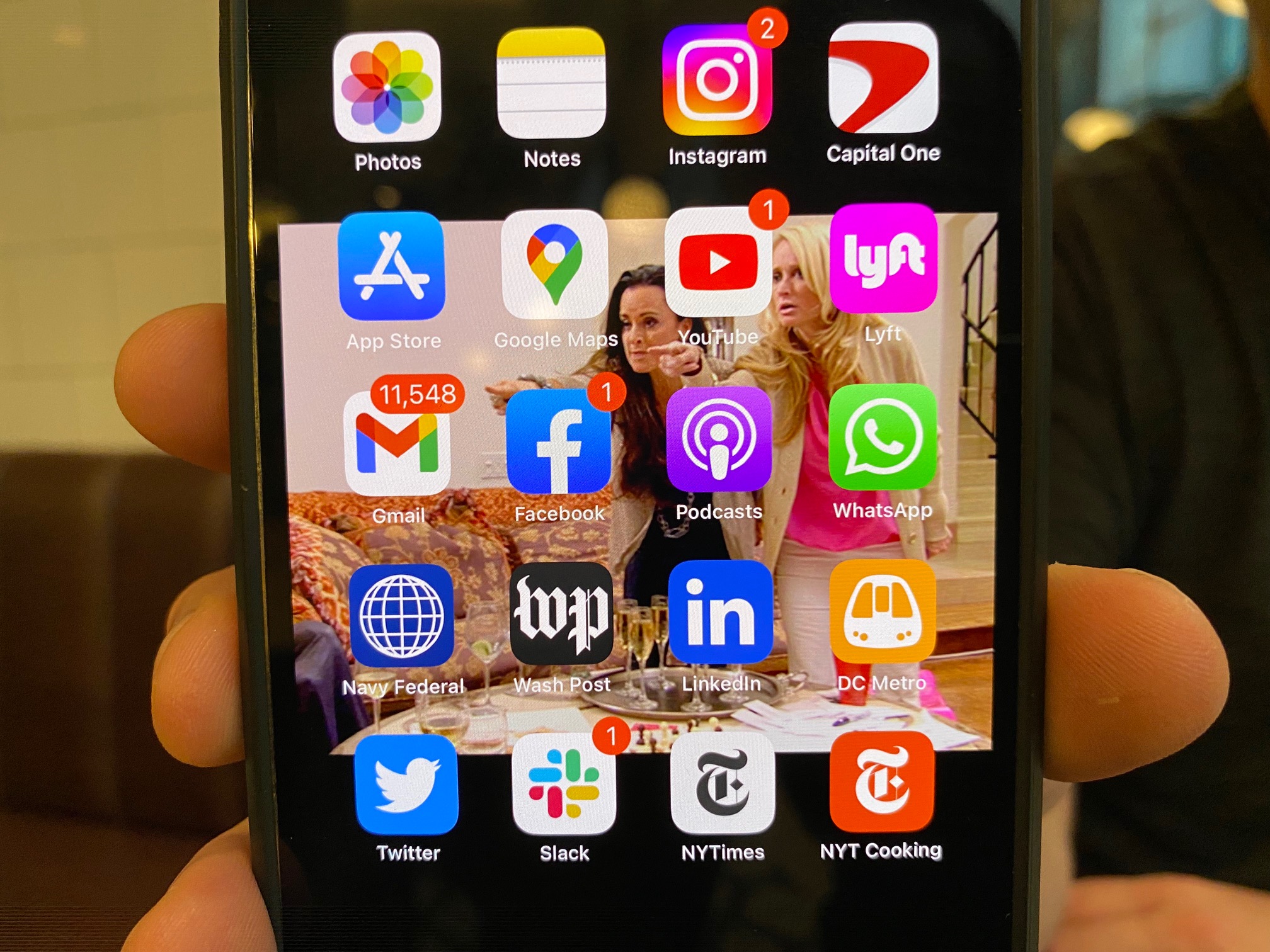 WASHINGTON – According to a report released Wednesday by the Human Rights Campaign (HRC) and The Center for Countering Digital Hate (CCDH), Twitter and Facebook are permitting the spread of content linking LGBTQ+ people to pedophiles or "groomers."
The authors of "Digital Hate: Social Media's Role in Amplifying Dangerous Lies about LGBTQ+ People" found a dramatic uptick this year in posts mentioning "grooming," which refers to the practice of pursuing relationships with children for the purpose of sexually abusing or exploiting them.
Use of this term and related terms as a slander against LGBTQ+ people is an explicit violation of Twitter's rules governing hate speech, the company said. And yet, even as the platform saw a 406% increase in such tweets beginning in March, it failed to take action in 99% of reported cases, the study shows.
Forty-eight million people viewed these tweets, the study estimates, with the majority coming from a small group of right-wing extremists, including lawmakers like Republican Rep. Marjorie Taylor Greene (GA).
Of the most-viewed "grooming" tweets, 66% of impressions were driven by just ten users, the report finds.
For its part, Meta prohibits anti-LGBTQ+ content on Facebook and Instagram but removed only one paid advertisement mentioning the "grooming" narrative.
The findings echo CCDH's report last year on misinformation concerning the covid pandemic (including vaccines), the online spread of which was linked to just a dozen people with large followings on social media platforms.
"Facebook, Google and Twitter have put policies into place to prevent the spread of vaccine misinformation; yet to date, all have failed to satisfactorily enforce those policies," CCDH's CEO Imran Ahmed wrote in the report.
Just as with covid, the companies' failure to intervene and take down misinformation and hate speech can have dire consequences. "Online hate and lies reflect and reinforce offline violence and hate," Ahmed said in a statement about the new report. "The normalization of anti-LGBTQ+ narratives in digital spaces puts LGBTQ+ people in danger."
An old, dangerous slander is resuscitated
In the 1970s, anti-LGBTQ+ crusader Anita Bryant campaigned against inclusive non-discrimination measures by spreading the lie that gay men and lesbians sought to recruit children for sexual abuse.
Passage, in March of this year, of Florida's Parental Rights in Education bill – deemed the "Don't Say Gay" bill by critics – appears to have been a turning point that led to the resuscitation of the slanderous rhetoric linking LGBTQ+ people to pedophiles or "groomers."
The label was weaponized by Florida Gov. Ron DeSantis's spokesperson, Christina Pushaw, to push back against critics of the legislation, which prohibits public school teachers from discussing sexual orientation or gender identity with students in certain grade levels.
LGBTQ+ advocates say non-cisgender and non-heterosexual youth will be harmed as the bill effectively erases their identities, while potentially criminalizing something as innocuous as a teacher's mention of their same-sex spouse.
"The bill that liberals inaccurately call "Don't Say Gay" would be more accurately described as an Anti-Grooming Bill," Pushaw wrote on Twitter.
She added, "If you're against the Anti-Grooming Bill, you are probably a groomer or at least you don't denounce the grooming of 4-8 year old children. Silence is complicity. This is how it works, Democrats, and I didn't make the rules."
According to the CCDH and HRC's report, the social media platforms saw a corresponding spike in content targeting LGBTQ+ people as pedophiles and child abusers after Gov. DeSantis signed the Parental Rights in Education bill into law.

The narrative has occasionally been used to attack non-LGBTQ+ people, as Michigan State Sen. Mallory McMorrow experienced at the hands of her Republican colleague Sen. Lana Theis.
McMorrow told The Los Angeles Blade there is a moral as well as a political obligation to stand up to conservative extremists who baselessly accuse LGBTQ+ people, or their political opponents, of being pedophiles or enablers of child sexual abuse. 
Read the full report here: [LINK]
Newsom launches nation's largest college savings program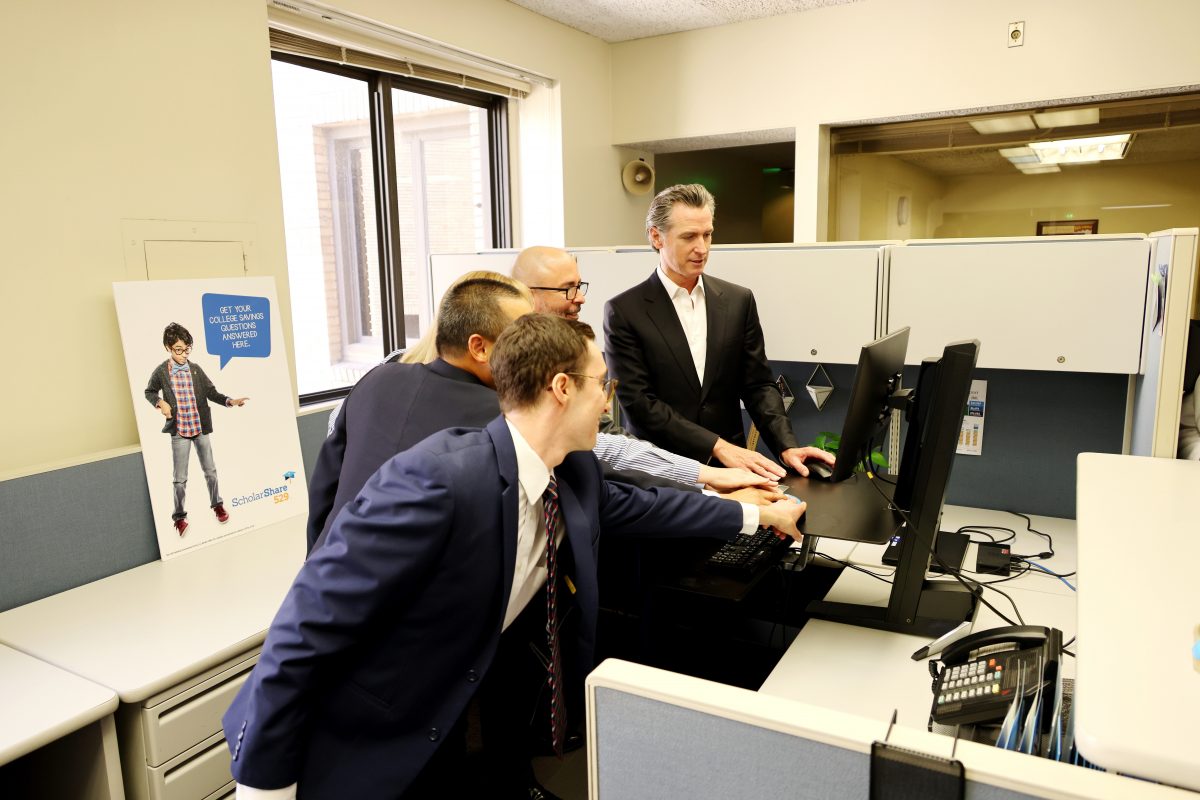 SACRAMENTO – Starting today, all Californian families of low-income public school students – 3.4 million across the state – can now access college savings accounts created in their children's names, with seed investments of between $500 and $1,500.
The CalKIDS program, launched by Governor Gavin Newsom, invests $1.9 billion into accounts for low-income school-age children in grades 1-12 and for newborn children born on or after July 1, 2022. 
"California is telling our students that we believe they're college material – not only do we believe it, we'll invest in them directly," said Newsom. "With up to $1,500, we're transforming lives, generating college-going mindsets, and creating generational wealth for millions of Californians."
"I am proud and excited to finally see CalKIDS in action," said Assemblymember Adrin Nazarian. "My goal with this program was to bridge the gap between wealth inequality and the high cost of education. CalKIDS will expand access to college through savings by providing each child born in the state of California a seed deposit in a ScholarShare 529 college savings account. Furthermore, thanks to Governor Newsom's investment and expansion of the Program to make college more accessible to low-income California kids, additional deposits will be made for low-income first graders across the state, with supplemental deposits for foster and homeless youth. Our shared vision ensures each child across the state will have an opportunity at higher education."
FIND OUT IF YOU'RE RECEIVING MONEY BY CLICKING HERE.
Up to $1,500 for 3.4 Million School-Age Children:
$500 Automatic Deposit: Eligible low-income public school students in grades 1-12.
$500 Additional Deposit: Eligible low-income public school students in grades 1-12 identified as foster youth.
$500 Additional Deposit: Eligible low-income public school students in grades 1-12 identified as homeless.
Up to $100 for Newborn Children:
$25 Automatic Deposit: Every eligible child born on or after July 1, 2022.
$25 Additional Deposit: Those who register on the program's online portal.
$50 Additional Deposit: Those who link a new or existing ScholarShare 529 account to the CalKIDS account.
Californians can begin accessing their accounts via the online portal now. In the coming months, CalKIDS will send notification letters to qualifying children and families with more information.
Triple A: Drivers asked stay alert & drive carefully as kids go back to school
Distracted driving is especially dangerous for pedestrians and bicyclists. Non-drivers account for nearly 1 in 5 distracted driving deaths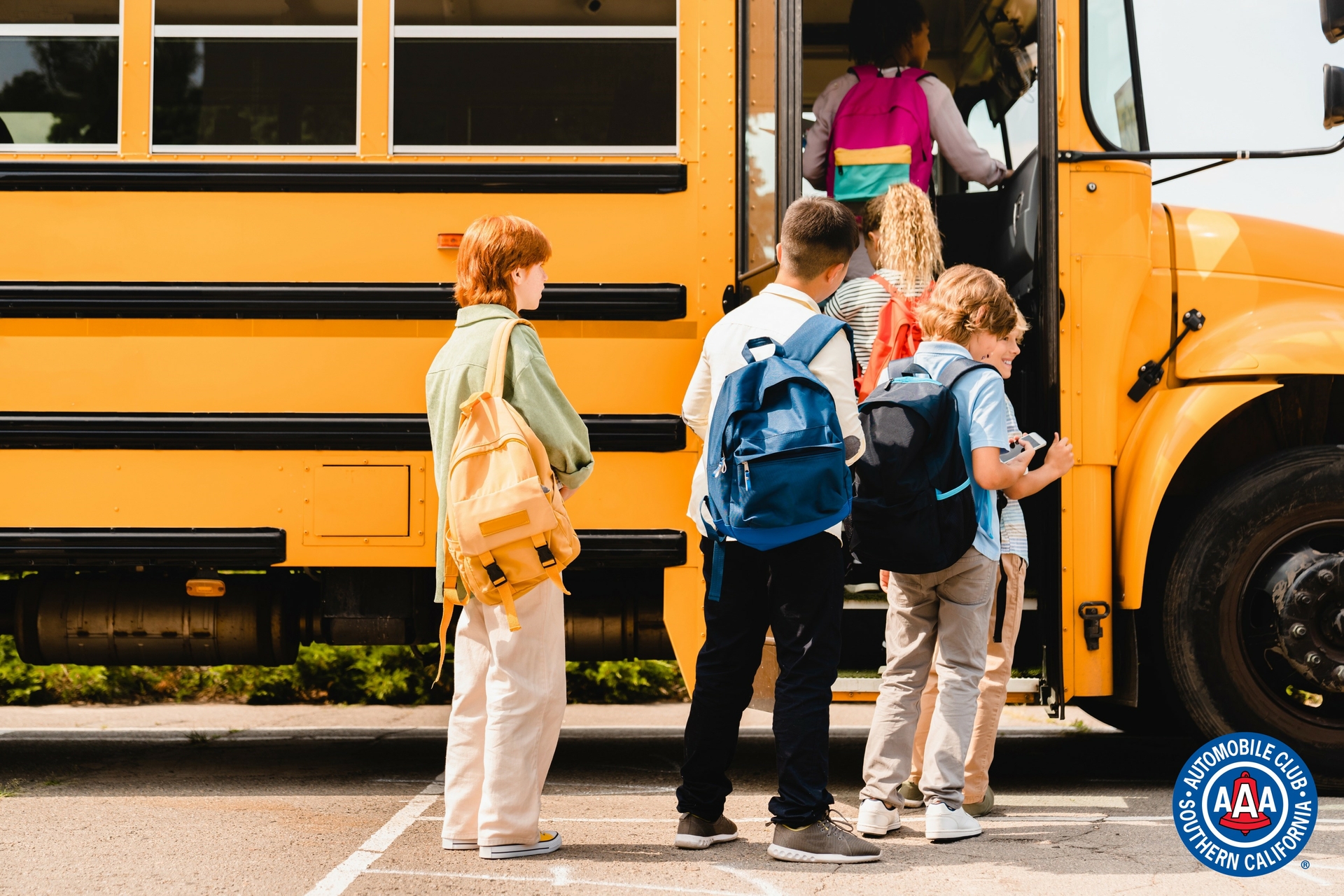 LOS ANGELES – This month Southern California students are returning to classes on foot, bicycles, as well as in cars and school buses. To prevent traffic-related injuries and fatalities to students this school year, the Automobile Club of Southern California reminds drivers to slow down and stay alert in school zones and in other areas where children might be present.
Crashes are the leading cause of death for children and adolescents. The problem escalates during the months kids are in school, and the afternoon school hours are particularly dangerous. Nearly one-third of child pedestrian fatalities occur between 3 p.m. and 7 p.m.
Kids are particularly vulnerable because they are small and less visible to drivers, are not always able to make sound and safe decisions near streets and can be easily distracted when around other kids. Children are not adults, so it is up to drivers to compensate for these differences. AAA's School's Open – Drive Carefully! awareness campaign began in 1946 to help reduce child pedestrian fatalities and injuries. Today, this effort is more important than ever due to the prevalence of drivers with smartphones and the increase in distracted driving on our roads.
According to the National Highway Traffic Safety Administration (NHTSA), 3,138 people died in distracted-related crashes in the U.S. in 2020, accounting for 8.1% of all roadway fatalities. That's an average of 9 people killed each day in crashes that are totally preventable. Additionally, another 400,000 people are injured each year in distracted-related crashes. However, the true numbers of deaths and injuries are likely much higher because distracted driving is often underreported or difficult to determine as the cause of a crash.
Distracted driving is especially dangerous for pedestrians and bicyclists. Non-drivers account for nearly one in five distracted driving deaths. Nationally in 2020, there were 480 pedestrians, 83 bicyclists and 14 other non-occupants killed in crashes that involved a driver who was reported to be distracted. It is unknown how many of these pedestrians, cyclists and other non-occupants were also distracted at the time.
"School-aged children will soon be going to and from campuses, so drivers should prepare for them," said Auto Club Corporate Communications & Programs Manager Doug Shupe. "If you drive distracted you are "intexticated" behind the wheel, and you could cause the same tragedies as a driver who is impaired by alcohol or drugs. So, make it a habit to put smartphones out of sight and stay alert on the road, especially in school zones, in neighborhoods, around parks, and near bus stops," said Shupe.
To keep kids safe this school year the Auto Club reminds drivers to:
Eliminate distractions and put down the cell phone. Children often cross the road unexpectedly and may emerge suddenly between parked cars. Research shows that taking your eyes off the road for just two seconds doubles your chances of crashing.
Slow down. Speed limits in school zones are reduced for a reason. A pedestrian struck by a vehicle traveling 25 mph is nearly two-thirds less likely to be killed compared to a pedestrian struck by a vehicle traveling just 10 mph faster. A difference between 25 mph and 35 mph can save a life.
Talk with teens. Car crashes are the leading cause of death for teens in the United States, and more than one-quarter of fatal crashes involving teen drivers occur during after-school hours.
Come to a complete stop. Research shows that more than one-third of drivers roll through stop signs in school zones or on neighborhood streets. Always come to a complete stop, checking carefully for children on sidewalks and in crosswalks before continuing.
Watch for bicycles. Children on bikes can be inexperienced, unsteady, and unpredictable. Slow down and allow at least three feet of passing distance between your vehicle and the bicycle. If your child rides a bicycle to school, require that they wear a properly fitted bicycle helmet on every ride.
Watch for school buses. Yellow flashing lights indicate the bus is preparing to stop to load or unload children. Drivers should slow down and prepare to stop. Red flashing lights and extended stop arms indicate the bus has stopped and children are getting on or off. Drivers MUST stop and wait until the red lights stop flashing, the extended stop-arm withdraws, and the bus begins to move before they can start driving again.
Parents and guardians are also key to keeping children safe during the trip to and from school. Adults should walk with children to familiarize them with the route to school and point out potential traffic hazards.
Students walking to and from school should:
Wait until you get to your destination before calling people, texting or gaming. If you must text or make a call while walking, stop and find a safe location.
Avoid using hands-free devices while walking – Hang up and walk!
Remove your headphones or turn down the volume of your music so you can hear what's going on around you.
Watch out for cars while crossing the street. There are a lot of distracted drivers out there so look all around you while in and around crosswalks.
Be a role model – pay attention while you walk and if you see your friends and family distracted while they walk – speak up.
For more information about the Auto Club's traffic safety initiative, "Don't Drive Intoxicated. Don't Drive Intexticated," visit aaa.com/dontdrivedistracted to read real stories of lives impacted by distracted driving, watch PSAs, and view a new distracted driving documentary called "Sidetracked."