Poland's anti-LGBTQ president re-elected
Andrzej Duda narrowly defeated Warsaw's mayor in Sunday's runoff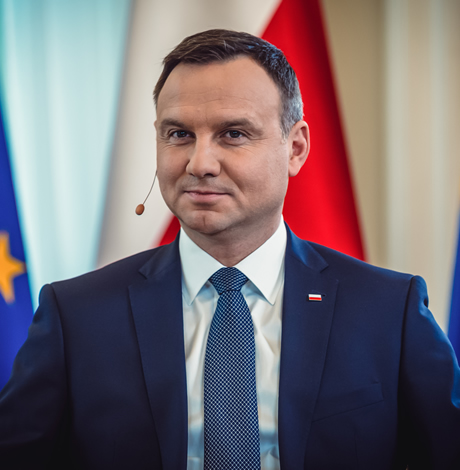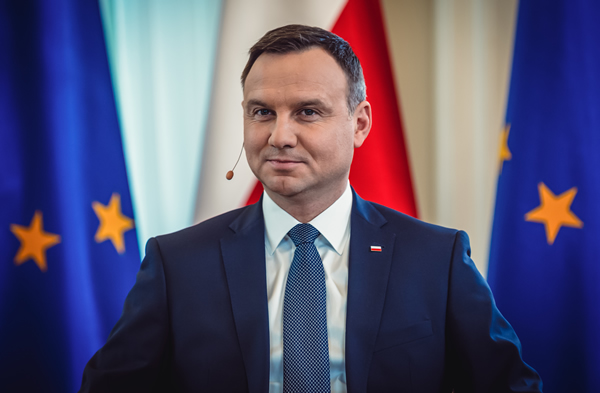 The anti-LGBTQ president of Poland won re-election on Sunday.
The Associated Press reported Andrzej Duda defeated Warsaw Mayor Rafal Trzaskowski by a 51.2-48.8 percent margin. The two men ran against each other in a runoff because they didn't receive a majority of the vote in the first-round of Poland's presidential election that took place on June 28.
Activists have sharply criticized Duda — head of Poland's conservative Law and Justice party — over his anti-LGBTQ rhetoric.
Duda last month said LGBTQ "ideology" is more harmful than communism. Justyna Nakielska of Kampania Przeciw Homofobii, a Polish LGBTQ advocacy group, told the Washington Blade last month noted the Law and Justice party ahead of last October's parliamentary elections described LGBTQ Poles as "a threat to the family" and said they "want to sexualize children."
Duda on June 24 met with President Trump at the White House.
"As there is a feeling of huge disappointment we need to remember that almost half of Polish voters said firmly no to the hatred campaign waged by Duda, and showed they are in favor of a democratic, modern and open Poland," Magdalena Świder of Kampania Przeciw Homofobii, a Polish LGBTQ advocacy group, told the Washington Blade on Tuesday in a statement. "We will keep on fighting, as the community needs us. All the incitement to hate by president Duda resulted in many instances of LGBT people being physically attacked or their homes being marked with homophobic vandalism, so our main goal is to press for protection of sexual orientation and gender identity to be included in the hate crime and hate speech legislation."
Human Rights Campaign President Alphonso David echoed Świder in his own statement.
"President Andrezj Duda's reelection after running on a virulently anti-LGBTQ election platform is confirmation that the fight for LGBTQ rights and freedoms is far from over," said David. "However, Duda's narrow victory demonstrates that there are a great number of Polish people who do not support his views, including his cruel campaign pledge to ban same-sex couples from adopting children that need loving homes, and his extreme anti-LGBTQ rhetoric."
"Despite Duda's victory, LGBTQ advocates will continue to fight in Poland and elsewhere for the basic respect and dignity that our community deserves," he added.
Venezuelan man with AIDS dies while in ICE custody
Pablo Sánchez Gotopo passed away at Miss. hospital on Oct. 1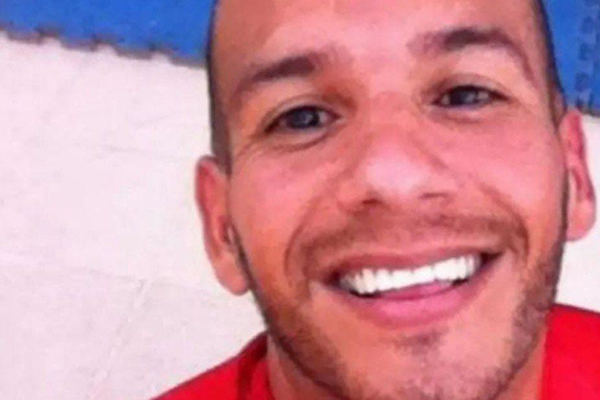 FLOWOOD, Miss. — A Venezuelan man with AIDS died in U.S. Immigration and Customs Enforcement custody on Oct. 1.
An ICE press release notes Pablo Sánchez Gotopo, 40, died at Merit Health River Oaks in Flowood, Miss., which is a suburb of Jackson, the state capital. The press release notes the "preliminary cause of death was from complications with acute respiratory failure, Acquired Immune Deficiency Syndrome (AIDS), pneumonia, acute kidney failure, anemia and COVID-19."
ICE said U.S. Border Patrol took Sánchez into custody near Del Rio, Texas, on May 17. He arrived at the Adams County Detention Center in Natchez, Miss., four days later.
"Upon arrival to an ICE facility, all detainees are medically screened and administered a COVID-19 test by ICE Health Service Corps (IHSC) personnel," said ICE in its press release. "Sánchez's test results came back negative."
The press release notes Sánchez on July 28 received another COVID-19 test after he "began showing symptoms of COVID-19." ICE said he tested negative, but Adams County Detention Center personnel transferred him to a Natchez hospital "for additional advanced medical care."
ICE Enforcement and Removal Operations staff in its New Orleans Field Office, according to the press release, "coordinated with hospital staff to arrange family visitation" after Sánchez's "health condition deteriorated." Sánchez was transferred to Merit Health River Oaks on Sept. 25.
"ICE is firmly committed to the health and welfare of all those in its custody and is undertaking a comprehensive agency-wide review of this incident, as it does in all such cases," says the press release.
Venezuela's political and economic crises have prompted more than 10,000 people with HIV to leave the country, according to the New York-based Aid for AIDS International.
Activists and health care service providers in Venezuela with whom the Los Angeles Blade has spoken in recent years have said people with HIV/AIDS in the country have died because of a lack of antiretroviral drugs. Andrés Cardona, director of Fundación Ancla, a group in the Colombian city of Medellín that works with migrants and other vulnerable groups, told the Blade last month that many Venezuelans with HIV would have died if they hadn't come to Colombia.
The Blade has not been able to verify a Venezuelan activist's claim that Sánchez was gay. It is also not known why Sánchez decided to leave Venezuela and travel to the U.S.
ICE detainee with HIV described Miss. detention center as 'not safe'
Activists and members of Congress continue to demand ICE release people with HIV/AIDS in their custody amid reports they don't have adequate access to medications and other necessary medical treatment.
Two trans women with HIV—Victoria Arellano from Mexico and Roxsana Hernández from Honduras—died in ICE custody in 2007 and 2018 respectively. Johana "Joa" Medina Leon, a trans woman with HIV who fled El Salvador, died in 2019, three days after ICE released her from a privately-run detention center.
The Blade in July 2020 interviewed a person with HIV who was in ICE custody at the Adams County Detention Center. The detainee said there was no social distancing at the privately-run facility and personnel were not doing enough to prevent COVID-19 from spreading.
"It's not safe," they told the Blade.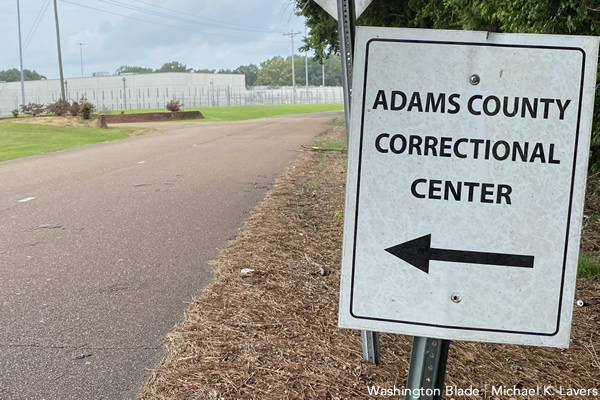 Elisabeth Grant-Gibson, a Natchez resident who supports ICE detainees and their families, on Wednesday told the Blade that she was able to visit the Adams County Detention Center and other ICE facilities in the Miss Lou Region of Mississippi and Louisiana from November 2019 until the suspension of in-person visitation in March 2020 because of the pandemic.
"Medical neglect and refusal of medical care has always been an issue in the detention center at Adams County," said Grant-Gibson. "After the facilities were closed to public visitation, those problems increased."
Grant-Gibson told the Blade she "worked with a number of families and received phone calls from a number of detainees, and I was told again and again that detainees were being refused the opportunity to visit the infirmary."
"When they did visit the infirmary, they were given virtually no treatment for the issues they were presenting with," said Grant-Gibson.
ICE in its press release that announced Sánchez's death said fatalities among its detainees, "statistically, are exceedingly rare and occur at a fraction of the national average for the U.S. detained population." ICE also noted it spends more than $315 million a year "on the spectrum of healthcare services provided to detainees."
"ICE's Health Service Corps (IHSC) ensures the provision of necessary medical care services as required by ICE Performance-Based National Detention Standards and based on the medical needs of the detainee," notes the ICE press release. "Comprehensive medical care is provided from the moment detainees arrive and throughout the entirety of their stay. All ICE detainees receive medical, dental, and mental health intake screening within 12 hours of arriving at each detention facility, a full health assessment within 14 days of entering ICE custody or arrival at a facility, and access to daily sick call and 24-hour emergency care."
An ICE spokesperson on Wednesday pointed the Blade to its Performance-Based Detention Standards from 2011, which includes policies for the treatment of detainees with HIV/AIDS.
A detainee "may request HIV testing at any time during detention" and ICE detention centers "shall develop a written plan to ensure the highest degree of confidentiality regarding HIV status and medical condition." The policy also states that "staff training must emphasize the need for confidentiality, and procedures must be in place to limit access to health records to only authorized individuals and only when necessary."

"The accurate diagnosis and medical management of HIV infection among detainees shall be promoted," reads the policy. "An HIV diagnosis may be made only by a licensed health care provider, based on a medical history, current clinical evaluation of signs and symptoms and laboratory studies."
North Carolina's capital city passes non-discrimination LGBTQ ordinance
Statewide polling shows that 67% of people in North Carolina support protecting LGBTQ people from discrimination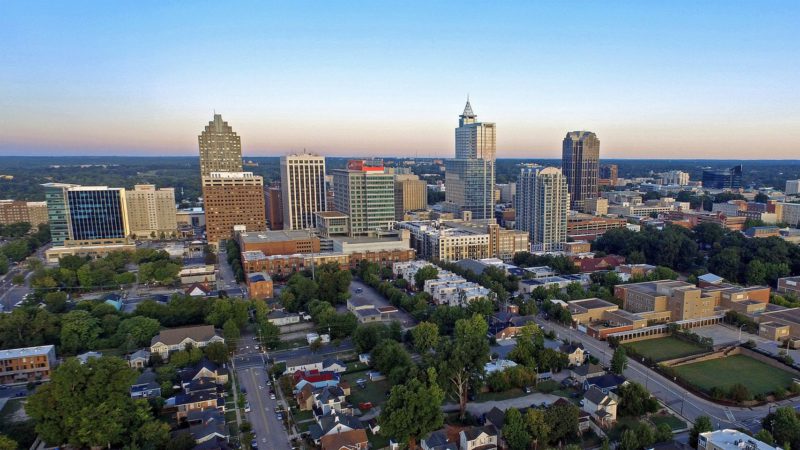 RALEIGH – The Raleigh City Council unanimously voted to join a new LGBTQ-inclusive Wake County, North Carolina, non-discrimination ordinance Tuesday, the day after the ordinance was unanimously voted and adopted by the Wake County Board of Commissioners.
This makes Raleigh the fifteenth jurisdiction in North Carolina to advance a comprehensive nondiscrimination ordinance in 2021.
The ordinance will apply only to the unincorporated areas of the county outside of city or town limits when it goes into effect on Feb. 1, 2022, unless a Wake County municipality's governing body such as the Raleigh City Council independently adopts it.
All five of North Carolina's top 5 cities have now passed LGBTQ-inclusive nondiscrimination ordinances – including Charlotte, Raleigh, Greensboro, Durham, and Winston-Salem.
"We're so pleased to see Raleigh take this historic step to expand nondiscrimination. Nearly 30 percent of the state's population is now covered by LGBTQ inclusive ordinances, and this represents a great change for the city of Raleigh and the state of North Carolina. Raleigh has taken a big step forward to protect LGBTQ people, especially for folks with multiple layers of marginalization, and this only grows momentum for the non-discrimination on the local, state, and federal level," Kendra R. Johnson, Executive Director of Equality NC, said in a statement.
"No one should be discriminated against because of who they are," said Matt Calabria, Chair of the Wake County Board of Commissioners. "Through this ordinance, we're showing our residents and the world that equality, fairness, and inclusion are core values in our community."
"I'm proud to see the Raleigh City Council come together to take action and ensure our city is a place where all people feel protected, respected, and safe. As an LGBTQ person myself, it's so meaningful to know that my city is striving for inclusivity and dignity for everyone, and as an out elected official I'm grateful to work with colleagues committed to doing the right thing," Jonathan Melton, of the Raleigh City Council, said.
The ordinance allows a person who believes a business or organization has discriminated against them to file a complaint with the County Manager's Office for investigation. If the complaint falls within the county's jurisdiction and is factually validated, the county will offer a conciliation process to help resolve the dispute.
Protected classes covered under the ordinance include: race, natural hair or hairstyles, ethnicity, creed, color, sex, pregnancy, marital or familial status, sexual orientation, gender identity or expression, national origin or ancestry, National Guard or veteran status, religious belief or non-belief, age or disability.
"This is an important step to strengthen our business community," said Adrienne Cole, president and CEO of the Raleigh Chamber. "We embrace all efforts and initiatives around diversity, equity, and inclusivity, as does our business community. The Chamber is proud to support this work, and we will continue our support through our Triangle Diversity, Equity, and Inclusivity Alliance."
"Wake County is also proud to note that Equality NC has endorsed this ordinance. It furthers the board's goal to embrace diversity, equity and inclusion," a spokesperson said Wednesday.
The nondiscrimination ordinance that protects residents and visitors from discrimination based on sexual orientation, gender identity, natural hairstyle, and other characteristics in employment and public accommodations.
Polling shows that 67% of people in North Carolina support protecting LGBTQ people from discrimination. Studies have shown that 1 in 3 LGBTQ people – including 3 in 5 transgender people – have experienced discrimination in the past year.
Report details anti-LGBTQ discrimination, violence in Kenya refugee camp
March 15 attack left gay man dead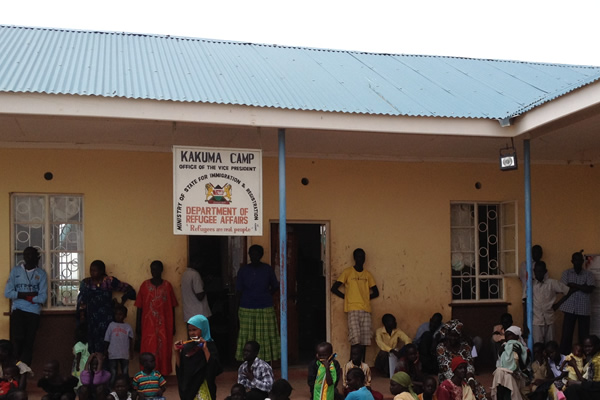 KAKUMA REFUGEE CAMP, Kenya — A new report released on Wednesday indicates nearly all of the LGBTQ people who live in a Kenya refugee camp have experienced discrimination and violence because of their sexual orientation and/or gender identity.
The Organization for Refuge, Asylum and Migration and Rainbow Railroad in May 2021 surveyed 58 LGBTQ asylum seekers who live at the Kakuma refugee camp and the Kalobeyei Integrated Settlement that opened in 2016 to help alleviate overcrowding at Kakuma. The groups also interviewed 18 "key informants."
More than 90 percent of the LGBTQ asylum seekers who spoke with ORAM and Rainbow Railroad said they have been "verbally assaulted."
Eighty-three percent of them indicated they suffered "physical violence," with 26 percent of them reporting sexual assault. All of the transgender respondents "reported having experienced physical assault," with 67 percent of them "reporting sexual assault."
Eighty-eight percent of respondents said they had been "denied police assistance due to their sexual identity." Nearly half of the respondents told ORAM and Rainbow Railroad they had to be "relocated from their allocated shelters to alternative accommodation due to the constant abuses directed at them by neighbors."
Kakuma, which is located in northwest Kenya near the country's border with Uganda and South Sudan, is one of two refugee camps the U.N. Refugee Agency operates in the East African nation. The other, Dadaab, is located near Kenya's border with Somalia.
The report notes upwards of 160,000 refugees from South Sudan, Sudan, Somalia, the Democratic Republic of Congo, Burundi, Ethiopia and Uganda were living in Kakuma as of January.
Those who responded to the ORAM and Rainbow Railroad survey are from Uganda, Burundi, the Democratic Republic of Congo, Sudan, South Sudan, Rwanda, Afghanistan, Yemen and Ethiopia and all of them have asked for asylum in Kenya. Ninety-four percent of them live in Kakuma, while the remaining six percent live in Kalobeyei.
The report also estimates there are 350 LGBTQ asylum seekers in Kakuma and Kalobeyei. UNHCR in 2020 created Block 13 in Kakuma that is specifically for LGBTQ refugees.
Gay man died after Block 13 attack
Two gay men suffered second-degree burns during an attack on Block 13 on March 15. One of the men died a few weeks later at a hospital in Nairobi, the Kenyan capital.
Forty-one of the Block 13 residents who participated in the ORAM and Rainbow Railroad survey said that "relocation to a safer place as a priority." The report also notes some respondents who live outside Block 13 "said that the activism in Block 13 was affecting the overall relationship between LGBTQI+ asylum seekers and service providers in the camp."
"They expressed concern with some activities conducted as part of their activism," reads the report. "For example, they alleged that some activists were conducting staged attacks on individuals and false claims of violence to attract media attention as part of their advocacy."
The report notes "allegations of activity from activists in Block 13 have not been confirmed." Some of the "key informants" who ORAM and Rainbow Railroad interviewed for their report, however, "observed that LGBTQI+ activists from different countries have been supporting the advocacy in Block 13 without considering the local context and potential negative or unintended consequences."
"They allege that the advocacy has been antagonizing LGBTQI+ members with other refugees in the camp and service providers," reads the report. "For example, some of the LGBTQI+ asylum seekers were reported to have deserted their allocated shelters, moved to Block 13 and were persistently demanding new shelters."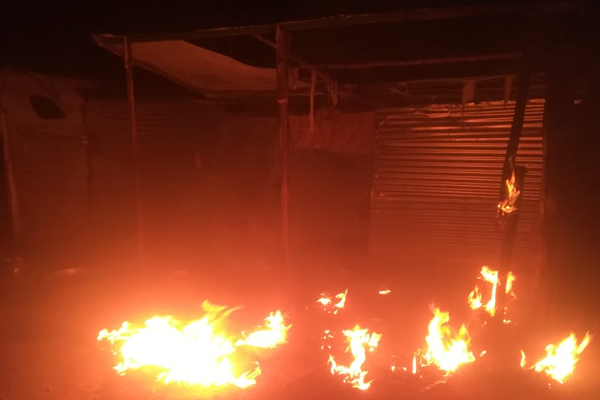 UNHCR in a statement after the March 15 attack noted Kenya "remains the only country in the region to provide asylum to those fleeing persecution based on sexual orientation, gender identity or expression," even though consensual same-sex sexual relations remain criminalized. The ORAM and Rainbow Railroad report acknowledges both points.
"Asylum seekers and refugees in Kenya are not immune to pervasive anti-LGBTQI+ attitudes in the community," it reads. "As the number of LGBTQI+ asylum seekers and refugees increases rapidly, it is important to understand their unique protection needs and plan for safe and dignified service delivery to meet those needs."
The report notes more than 70 percent of respondents have gone to Kakuma's main hospital the International Rescue Committee operates in order to receive HIV/AIDS-related services. More than 85 percent of respondents said they "preferred to seek all other health services beyond HIV and AIDS services at the main hospital, since the facility was friendly and provided a stigma-free environment for the LGBTQI+ community in the camp."
"Respondents reported traveling long distances in order to visit the main hospital," reads the report.
The report notes limited access to cardiologists and other specialists at the eight health facilities in the camp that UNHCR partner organizations operates. Roughly a third of respondents also said they have "been stigmatized in some of the health clinics."
"This included being referred to as shoga (a derogatory Kiswahili term used to refer to homosexuality) either by staff members or other refugees in the waiting room while waiting to see a provider, or some providers just directing them to the main hospital with snide remarks about how they do not entertain LGBTQI+ persons in their facility," reads the report.
The African Human Rights Coalition, the Refugee Coalition of East Africa and Upper Rift Minorities are among the other groups that work with the camp's LGBTQ residents.
The report notes only a third of respondents "were actively engaged in economic activity at the time of the study, a majority depended on the food rations distributed in the camp." It also contains 10 recommendations, which are below, to improve conditions for LGBTQ refugees in Kakuma.
1) The Refugee Affairs Secretariat of Kenya must fast-track refugee status determination of LGBTQ asylum seekers with further support from UNHCR and civil society organizations.
2) The Refugee Affairs Secretariat of Kenya and UNHCR must create more responsive and sensitive protection services for LGBTQ refugees in Kenya.
3) Civil society organizations and their supporters should provide livelihood support and other support to meet the immediate needs of LGBTQ refugees in Kakuma.
4) Governments of resettlement countries must resume and fast track resettlement of LGBTQ refugees from Kenya.
5) UNHCR and civil society organizations must continue to build skills development programs for employability.
6) LGBTQ civil society organizations should work more closely with refugee-led organizations and collectives to build self-protection services.
7) Donor communities should participate in more long-term development programming for LGBTQI+ refugees in Kenya.
8) LGBTQ civil society organizations providing support to refugees in Kenya must coordinate more closely.
9) LGBTQ civil society organizations and refugee-led organizations should continue to advocate for more inclusive human rights in Kenya.
10) Civil society must continue the push for LGBTQ human rights globally, including decriminalization of same sex intimacy.
"This much-needed report underscores the challenges, dangers and complexities of life that LGBTQI+ refugees and asylum seekers face in Kakuma refugee camp," said ORAM Executive Director Steve Roth in a press release that announced the report's release. "The refugees themselves have spoken and they want to be heard. UNHCR, governments and civil society organizations must work together to ensure the immediate safety and well-being of this community while also addressing the longer term, durable solutions we recommend in the report."
Rainbow Railroad Executive Director Kimahli Powell added refugee camps cannot "become permanent solutions to crises of forced displacement."
"The findings of this report confirm a key goal of Rainbow Railroad—to fast track resettlement of LGBTQI+ refugees," he said. "Rainbow Railroad and civil society partners are ready to provide support to LGBTQI+ persons at risk and assist in further resettlement. Ultimately, we need the UNHCR, the government of Kenya and governments of countries that are destinations for refugees to step up an ensure that LGBTQI+ asylum seekers in the camp are resettled in safer countries."