Sudan repeals death penalty for homosexuality
Consensual same-sex sexual relations remain criminalized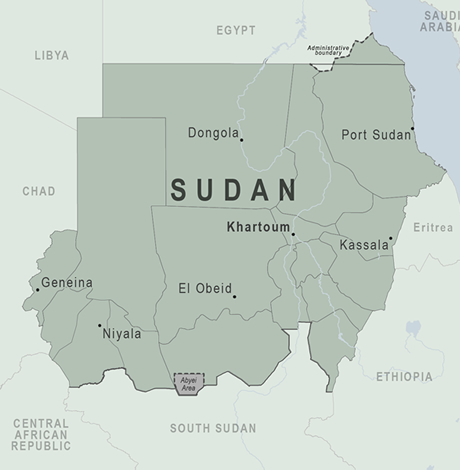 Sudan has repealed a provision of its Penal Code that imposed the death penalty upon anyone found guilty of engaging in consensual same-sex sexual relations.
Article 148 of the Sudanese Penal Code from 1991 said anyone who is convicted of sodomy three times "shall be punished with death, or with life imprisonment."
Noor Sultan, executive director of the Bedayaa Organization, an LGBTQ advocacy group that works in Sudan and Egypt, told the Los Angeles Blade from Cairo that Abdel Fattah al-Burhan, chair of Sudan's Sovereignty Council, which was created last year to govern the country on an interim basis after then-President Omar al-Bashir's ouster, removal of the death penalty provision from Article 148.
The Sovereignty Council also removed the "hundred lashes" punishment from Article 148. Consensual same-sex sexual relations in Sudan are still punishable by up to seven years in prison.
"It is a great step toward change and reflect the willingness of the government," Sultan told the Blade. "The law is still there and the jail sentence is still there, but we are optimistic."
Maria Sjödin, deputy executive director of OutRight Action International, in a statement noted the repeal of the death penalty for consensual same-sex sexual relations is among the reforms the Sovereignty Council approved.
"The removal of the death penalty for same-sex intimacy in Sudan among other important reforms, such as the banning of female genital mutilation and stoning for apostasy, is an important step for the human rights of LGBTIQ people, and human rights in Sudan overall," said Sjödin.
Saudi Arabia and Iran are among the handful of countries in which consensual same-sex sexual relations remain punishable by death.
State judge blocks Montana anti-trans youth healthcare law
The attorney general's office has not said whether it intends to appeal the preliminary injunction ruling to the Montana Supreme Court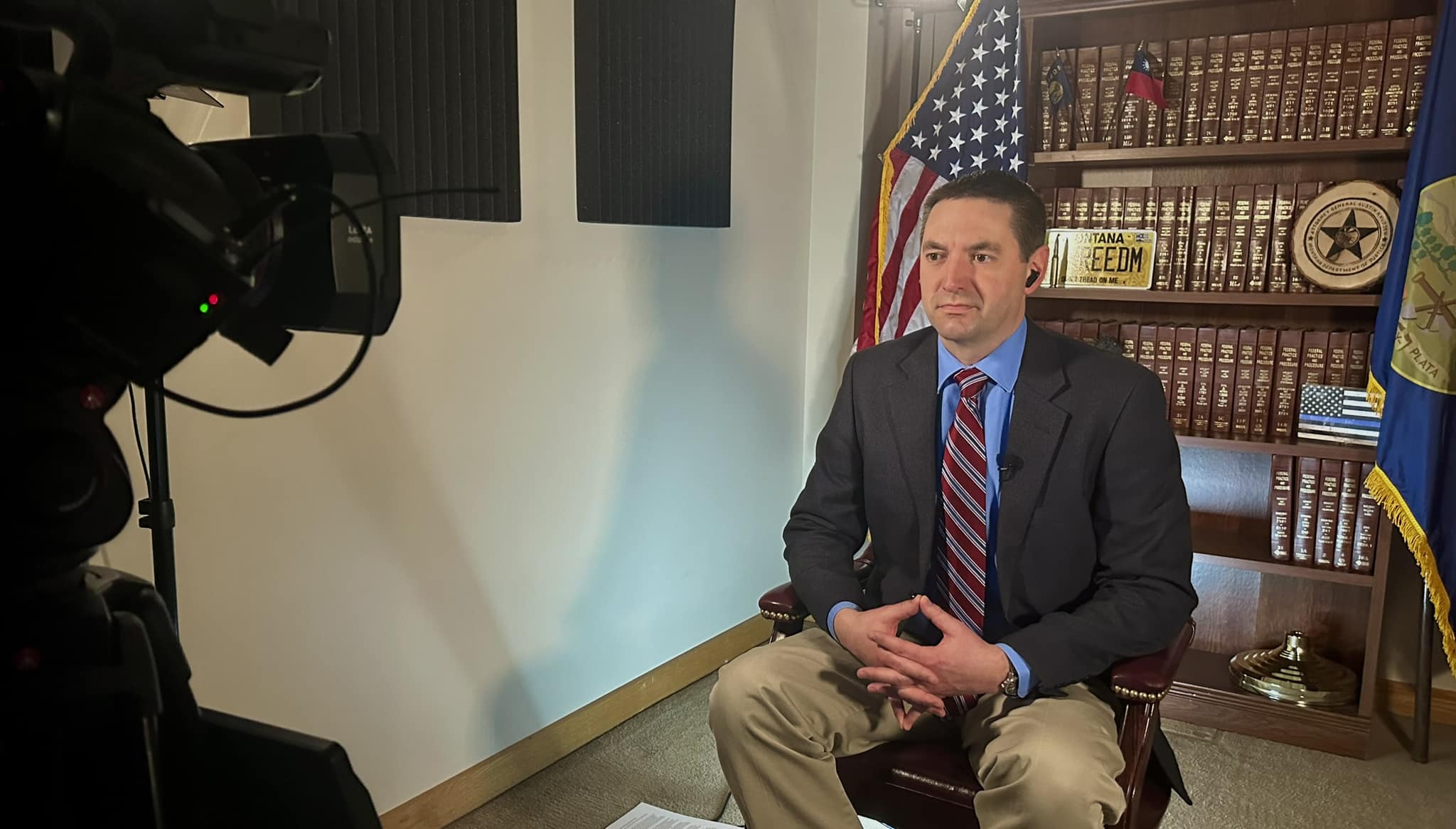 By Mara Silvers | MISSOULA, MT. – A state district court judge in Missoula has blocked Montana's ban on medical care for minors with gender dysphoria from taking effect while a lawsuit over its constitutionality continues, finding that the new law appears to have "no rational relationship to protecting children."
The challenge against Senate Bill 99, a Republican-backed law passed earlier this year and signed by Gov. Greg Gianforte in April, is taking place in the state court system. Other similar laws passed in other states, including Texas and Tennessee, are winding their way through federal courts. The Montana law was slated to take effect Oct. 1.
Advocates for transgender rights, the plaintiffs and their attorneys in the Montana case heralded Judge Jason Marks' Wednesday decision as critical protection for young people and vowed to continue fighting in court against what they deem discriminatory legislation.
"Today's ruling permits our clients to breathe a sigh of relief," Akilah Deernose, the executive director of the ACLU of Montana, said in a Wednesday press release. The civil rights organization is one of the groups representing transgender minors, their parents and medical providers. "But this fight is far from over. We look forward to vindicating our clients' constitutional rights and ensuring that this hateful law never takes effect."
A spokesperson for Montana Attorney General Austin Knudsen did not respond to a request for comment before publication. Knudsen's office is representing defendants in the case, including himself, the governor, the state health department and agency director, and medical licensing boards.
The 48-page ruling comes a week after both sides appeared in Missoula court to argue over the preliminary injunction, which blocks the state from enforcing the law while litigation proceeds. 
There, the plaintiffs argued that SB 99 unconstitutionally violates Montana's rights to equal protection, the right to parent, the right to privacy, the right to seek and obtain medical care, the right to dignity for patients and freedom of speech for medical providers. Defendants said the law should be enforced as written, asserting the state's "compelling interest" in protecting the well-being of children.
In his ruling, Marks found that the 2023 Legislature's record "does not support a finding that SB 99 protects minors," writing that submitted evidence "suggests that SB 99 would have the opposite effect." Marks also wrote that the plaintiffs were likely to eventually succeed on the merits of the case, one of the standards for temporarily blocking a law, and that SB 99 could be "unlikely to survive any level of constitutional review."
He described the medical treatments prohibited by SB 99 as among the options for young people experiencing gender dysphoria, a diagnosed condition caused by a distressing incongruence between a person's gender identity and the sex they were assigned at birth.
Nodding to the plaintiffs' arguments, Marks also noted that many of the medications — including puberty blockers for adolescents and cross-sex hormones for teens — are often prescribed to minors to treat other conditions but that SB 99 would bar the provision of the same services for the purpose of treating gender dysphoria.
Defendants advocated for a non-medical "watchful-waiting" approach and suggested that many youths may eventually stop experiencing gender dysphoria without medical intervention, Marks summarized. He also noted that defendants sought to undermine professional medical organizations' support for gender-affirming care, casting the science as unsettled.
Marks cut through the defendants' framing of gender dysphoria as a psychological condition not suited for the medical treatments barred by SB 99. That logic, Marks explained, would put transgender minors on uneven footing with their peers.
"Transgender minors seeking the treatments proscribed by SB 99 do so for medical reasons — to treat gender dysphoria — and based on the advice offered by their healthcare providers. Their cisgender counterparts also seek those treatments for medical reasons — such as central precocious puberty, hypogonadism, PCOS — and on the advice of their healthcare providers. Physical conditions, like cysts on ovaries or ataxia, and psychological conditions, like depression or Alzheimer's disease, are all health issues that may require the aid of a medical professional," Marks wrote. 
The judge also said he was "unpersuaded" by the state's argument that SB 99 does not discriminate based on sex, a protected class, "simply because it proscribes both minor females and minor males from receiving gender-affirming care," citing the U.S. Supreme Court decision in landmark 2020 case Bostock v. Clayton County.
At another point in the ruling, Marks refuted arguments from the state framing gender-affirming medical care prohibited by SB 99 as "experimental" and unsafe, in part because they have not been approved by the federal Food and Drug Administration for the purpose of treating gender dysphoria. Marks pointed out that the treatments are approved to be used "off-label," a common permission once the FDA approves a drug. The judge also referenced the Montana Legislature's passage this year of Senate Bill 422, a law allowing any person to access treatment through an "investigational drug" as long as they've considered what has been approved by the FDA and received a recommendation from their health care provider.
"The Court finds it fascinating that SB 99 and SB 422 were passed in the same legislative session," Marks wrote. "… Read together, SB 99 and SB 422 authorize parents to give consent for their minor children to engage in experimental medical treatments, regardless of efficacy or risk, that cannot be blocked by the State unless the minor is transgender and seeking medical treatment for gender dysphoria in line with the recognized standard of care."
Marks continued that, based on that reading, "the court is forced to conclude that the purported purpose given for SB 99 is disingenuous," and that the legislative record "is replete with animus toward transgender persons, mischaracterizations of the treatments proscribed by SB 99, and statements from individual legislators suggesting personal, moral, or religious disapproval of gender transition." He cited examples from Sen. Theresa Manzella, R-Hamilton, and the sponsor of the bill, Sen. John Fuller, R-Whitefish.
If the law were to take effect, Marks wrote, minors in Montana diagnosed with gender dysphoria would be at risk of facing "severe psychological distress" if they were blocked from receiving prescribed medical care, including youth plaintiffs Scarlet van Garderen, 17, and Phoebe Cross, 16. The possibility of risks to the plaintiff's health, Marks wrote, constitutes "a high likelihood of irreparable harm."
The judge wrote that the findings in Wednesday's ruling "are not binding at trial," and that a later trial "will be the appropriate time to fully evaluate the merits of the competing evidence presented in this case."
The attorney general's office has not said whether it intends to appeal the preliminary injunction ruling to the Montana Supreme Court.
******************************************************************************************
Mara Silvers
Mara writes about health and human services stories happening in local communities, the Montana statehouse and the court system. She also produces the Shared State podcast in collaboration with MTPR and YPR. Before joining Montana Free Press, Mara worked in podcast and radio production at Slate and WNYC. She was born and raised in Helena, MT and graduated from Seattle University in 2016. More by Mara Silvers
**********************
The preceding piece was previously published by Montana Free Press and is republished with permission.
SUPPORT A FREE AND INDEPENDENT PRESS
Unbiased, unflinching journalism is critical to our democracy. When you donate to Montana Free Press, you are helping build a newsroom that serves the people of Montana, not advertisers or special interests. (Link)