Prop 8 trial tapes expose systemic homophobia (video)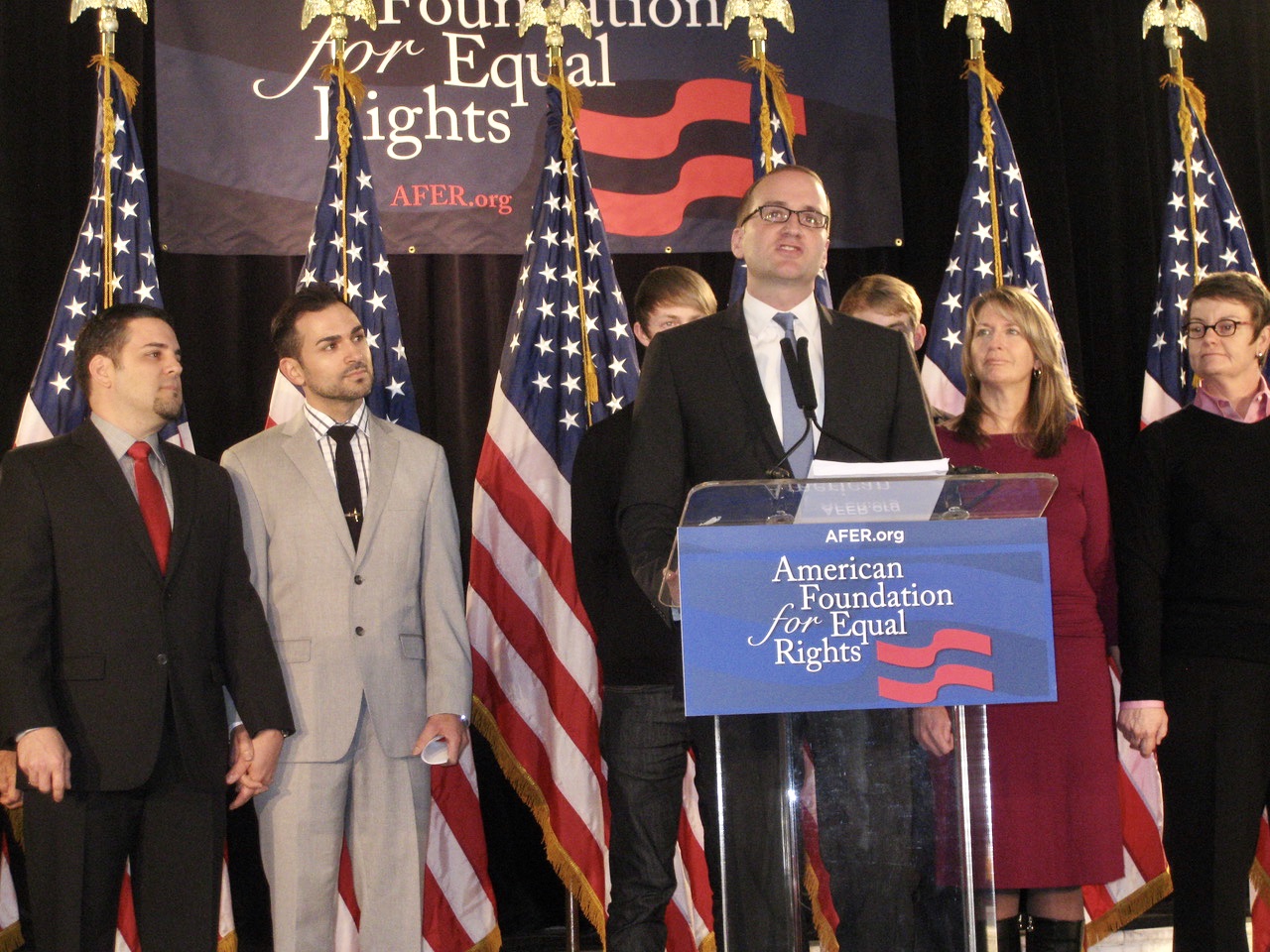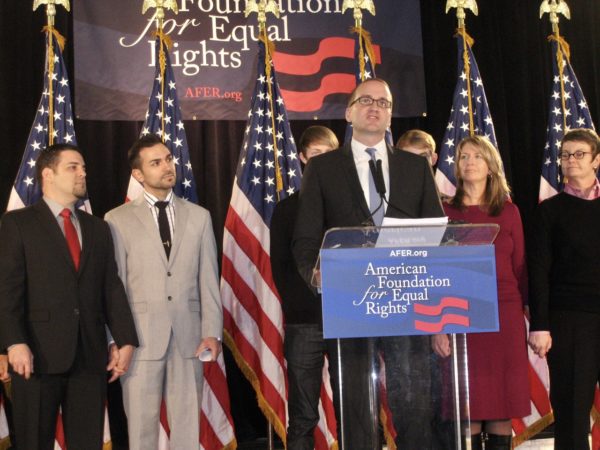 AFER's Jeff Zarrillo and Paul Katami, Chad Griffin, sons Elliott and Spencer, Sandy Stier and Kris Perry, LA Feb. 2012 (Photo by Karen Ocamb) 
After 10 years of arguments, a federal judge has finally ordered the release of videotapes from the historic 2010 Federal District Court trial against Proposition 8  in San Francisco that put marriage equality on the line. At stake: can the State deny the right to marry to some Americans based solely on who those individuals choose to marry?
LGBTQ people privately celebrated their relationships until the AIDS crisis when longtime lovers, considered "legal strangers" were kept from the hospital bedsides of their dying partners and were evicted when estranged families showed up.
But anti-gay Republicans made gay marriage an ugly political issue, brandishing anti-gay marriage initiatives and a Federal Constitutional Amendment through President George W. Bush. The barrage of countering lawsuits illustrated just how many benefits, automatically granted heterosexual couples, were explicitly denied same sex couples. Eventually, the California Supreme Court ruled in May 2008 that marriage was a fundamental right for same sex couples.
Anti-gay religious forces fought back with bias-based Proposition 8, which passed on Nov. 4, 2008, making California the 29th state to pass a constitutional amendment banning marriage equality.
Trying to overturn Prop 8 in federal court was risky since the case would invariably go to the Supreme Court. But Los Angeles-based political strategist Chad Griffin argued that too many lives were being deeply harmed to wait any longer. He and several friends founded the American Foundation for Equal Rights (AFER)and hired famed Republican attorney Ted Olson and his 2000 opponent in Bush v Gore, David Boies, to serve as lead counsel.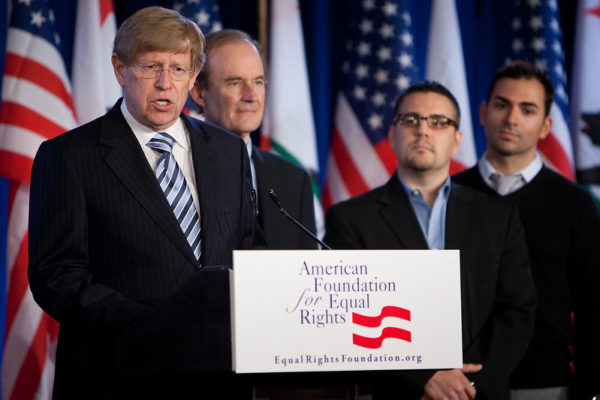 AFER announcement on May 27, 2009 Ted Olson, David Boies, Jeff Zarrillo, Paul Katami (Photo by Diana Walker/American Foundation for Equal Rights)
AFER announced the federal lawsuit on May 27, 2009 in Los Angeles where Olson explained to the LGBTQ press why he could be trusted as a conservative Republican who believed gay and lesbian individuals had the constitutional right to marry.
U.S. District Court Judge Vaughn Walker originally ordered Hollingsworth v. Perry to be broadcast live in five public courthouses and on YouTube. But Prop 8 proponents, claiming fear of gay retribution, secured an emergency injunction from the Supreme Court to temporarily stay live streaming of the proceedings.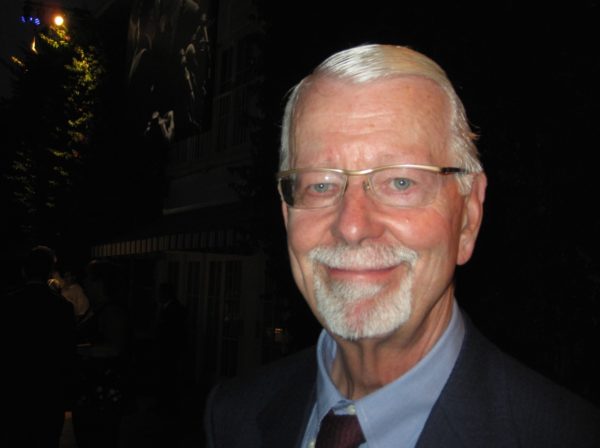 Judge Vaughn Walker (Photo by Karen Ocamb) 
Despite an appeal from a coalition of media groups, the Court eventually ruled 5-4 to disallow live streaming but let Walker record the proceedings for his own use, a nod to the Prop 8 defendant-intervenors who hyped their "victim" claims.
AFER, journalists and bloggers reported the historic events as they unfolded and in important books and films later, but the court didn't budge on the tapes until now, setting Aug. 12, 2020 for their release.
On June 26, 2013, the Supreme Court upheld Walker's ruling, saying the Prop 8 defendant-intervenors didn't have standing to bring the case in the first place.
So why are the District Court tapes so important?
AFER calls the trial "America's truth commission on marriage equality. For the first time, a federal court heard testimony on marriage for gay and lesbian couples.  It's easy to appeal to people's fears and prejudices in campaign literature and 30-second television ads. But when you come into court and swear under oath, the lies melt away and the truth comes out."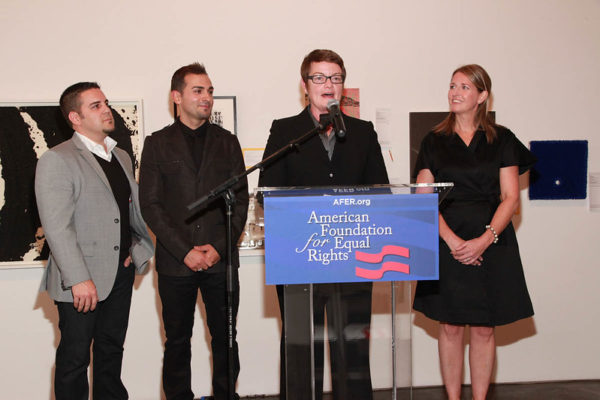 Jeff Zarrillo, Paul Katami, Kris Perry, Sandy Stier at an art auction fundraiser in New York City on Oct. 28, 2010 (Photo courtesy AFER)
It was love versus institutional homophobia: plaintiffs Jeff Zarrillo & Paul Katami and Kris Perry & Sandy Stier — standing in for America's same sex couples — courageously told their love stories, their struggles and withstood badgering from the Prop 8 attorneys.
"I just want to get married," said Katami on the witness stand. "It's as simple as that. I love someone. I want to get married. My state is supposed to protect me. It's not supposed to discriminate against me."
"I'm just trying to get the rights that the Constitution already says I have," said Stier who calmly handled rude questions from a Prop 8 attorney incredulous that she could have once loved, married and had children with a man and now loves a woman.
Some moments were incredibly painful as the trial exposed the systemic belief that LGBTQ people are sub-human. "I remember my mother looking at me and telling me that I was going to burn in hell," testified "conversion therapy" survivor Ryan Kendall. "[M]y mother would tell me that she hated me, or that I was disgusting, or that I was repulsive. Once she told me that she wished she had had an abortion instead of a gay son."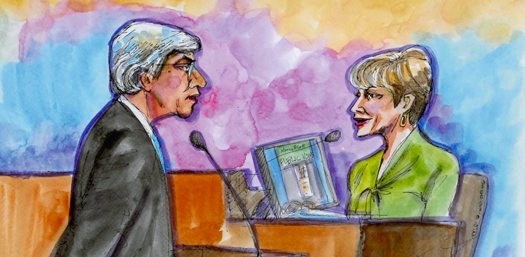 Attorney Ted Boutrous questions expert Nancy Cott (illustration courtesy AFER)
There were also moments of unintended humor, as when AFER attorney Theodore Boutrous asked Harvard University historian Nancy Cott if the State has a "compelling interest" in limiting marriage to heterosexual couples for the purpose of procreation.  President George Washington, "the father of our country," Cott replied, was married and sterile. "Procreative ability has never been a qualification for marriage."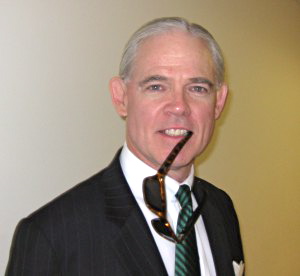 Prop 8 attorney Charles Cooper (Photo by Karen Ocamb)
The courtroom quietly gasped after Walker asked famed Republican Prop 8 attorney Charles Cooper how the State promotion of heterosexual marriage would be harmed if gays were allowed to wed. Cooper took a long beat and then replied: "Your honor, my answer is, I don't know. I don't know."
In her book "Forcing the Spring: Inside the Fight for Marriage Equality," Jo Becker, the New York Times investigative reporter embedded with AFER, later reported that Cooper's daughter had come out to him during the trial. He subsequently helped plan her wedding.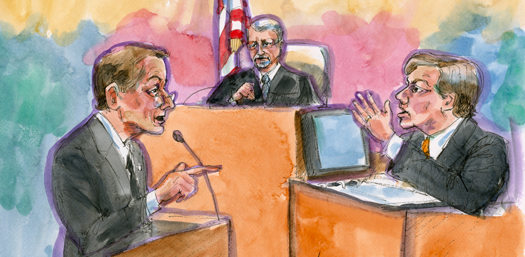 Attorney David Boies questions David Blankenhorn (Illustration courtesy AFER)
One of the most startling moments was courtesy pro-Prop 8 David Blankenhorn, Founder and President, Institute for American Values. AFER attorney David Boies challenged his qualifications as an "expert" witness and Walker agreed, ruling Blankenhorn's opinion testimony to be "unreliable and entitled to essentially no weight."
Nonetheless, Blankenhorn caused a flutter when he switched sides on the witness stand. Under oath, Blankenhorn said: "I believe that today the principle of equal human dignity must apply to gay and lesbian persons.  In that sense, insofar as we are a nation founded on this principle, we would be more American on the day we permitted same-sex marriage than we were on the day before."
One person Prop 8 trial watchers wish had taken the stand was Frank Schubert, the political consultant and ProtrectMarriage.com strategist who worked with Brian Brown at the Catholic-centric National Organization for Marriage (NOM). It was NOM's terrible "Gathering Storm" ad that first prompted Paul Katami and Jeff  Zarrillo to get involved.
As detailed in an extensive investigative piece as Prop 8 proponents exported the anti-gay marriage strategy to Maine and successfully overturned that state's marriage law in 2009, the fear of possible future consequences was a discriminatory made-up political ploy to sway Californians who didn't think gay marriage really impacted them.
In March 2009, Schubert and Jeff Flint, his partner in Schubert/Flint Public Affairs, won several awards for their Prop 8 campaign from the American Association of Political Consultants (AAPC), where Schubert sat on the board. He deconstructed the Prop 8 campaign during a professional panel for other consultants. His reception was perhaps a little cold since Schubert promised the AAPC during a June 2008 panel in Sacramento that he intended to run a "positive, uplifting" campaign.
"There is not going to be any gay-bashing in our campaign. That is not to say that won't occur – but when it does occur, we'll do everything in our power to stop it," Schubert told his consultant peers. "There are many people working to develop messages that are positive and affirming for the institution of marriage. That's our objective."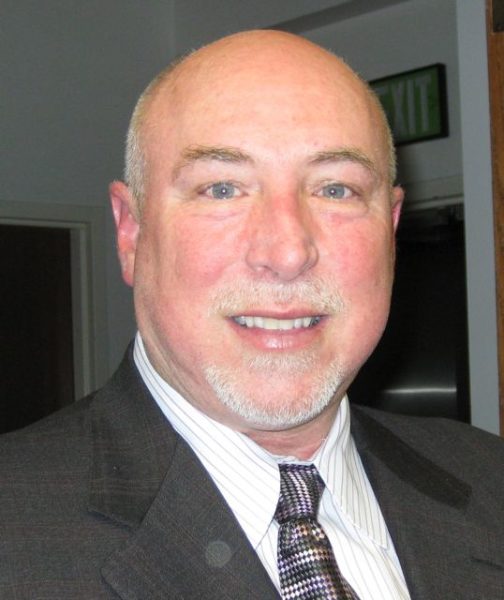 Prop 8 political strategist Frank Schubert (Photo by Karen Ocamb)
During the "Prop 8 Case Study," Schubert explained what happened:
"We knew from the very beginning that a campaign that was simply an affirmation of traditional marriage and did not develop a path that lead voters to consider consequences to legalized same sex marriage in California – that that formula would not be successful. We would not get to 50% of the vote. So we redefined the measure as not being about tolerance of gay relationships but about being about consequences of gay marriage."
Noting that most Californians were very tolerant of same sex relationships, Schubert explained: "They didn't see how gay marriage effected them, per se. It wasn't their issue. It wasn't something they cared to think about. It wasn't something they wanted to talk about. It was an uncomfortable subject generally for them even to get their arms around."
Flint said that applying the art and science of their profession, they needed to raise a doubt about something — "raising a doubt and projecting a doubt forward – that you have to get people to believe may happen but it hasn't happened yet. So in this case, gay marriage had been legal for a few months and we wanted people to understand that that could mean consequences. But largely because it was a new thing, those consequences were something that could happen in the future."
It was "one of the turning points in the campaign" Flint said, when they realized that they could run with that: "something could happen that you may not like so you need to vote Yes to stop that from happening."
But Schubert added: "I want to make this crystal clear: there is nothing that we said in this campaign that we did not believe to be true."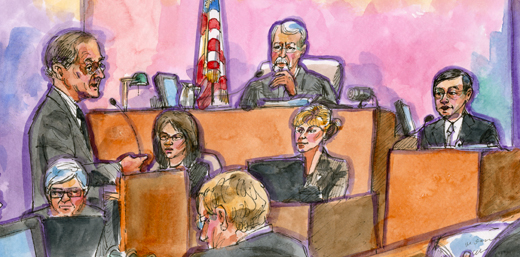 Attorney David Boies question Hak-ShingTam (illustration courtesy AFER)
So, David Boies might have asked Schubert if he had taken the witness stand, does that mean he believed and agreed with Hak-Shing William Tam, an official proponent of  Prop 8 who got his information from the Internet and told Asian voters that gays are child molesters and the spawn of Satan, as Tam told plaintiffs' attorney David Boies:
"[BOIES]: Now, do you believe that homosexuals are 12 times more likely to molest children? Do you believe that?

[TAM]: Yeah, based on the different literature that I've read.

[BOIES]: Okay. Now, [on your website] you go on to say that: 'If Proposition 8 loses, one by one other states would fall into Satan's hand.'  Do you see that?

[TAM]: Yes.

[BOIES]: And by falling into Satan's hand, you meant permitting gays and lesbians to marry, correct?

[TAM]: Yes."
In the Los Angeles staging of Dustin Lance Black's play "8," based on trial transcripts, George Takei portrayed Tam under questioning from Boies, played by George Clooney. Tam's responses are so absurd, they elicit audience laughter and applause. But the impact of Tam's distribution of the hateful, discriminatory, and misleading Prop 8 propaganda was absorbed and believed by Tam's audience.
The Prop 8 trial tapes are a record of how LGBTQ people and allies fought systemic homophobia and won. Not unsurprisingly, on July 14 Cooper filed an appeal to the 9th Circuit to stop the tapes' release.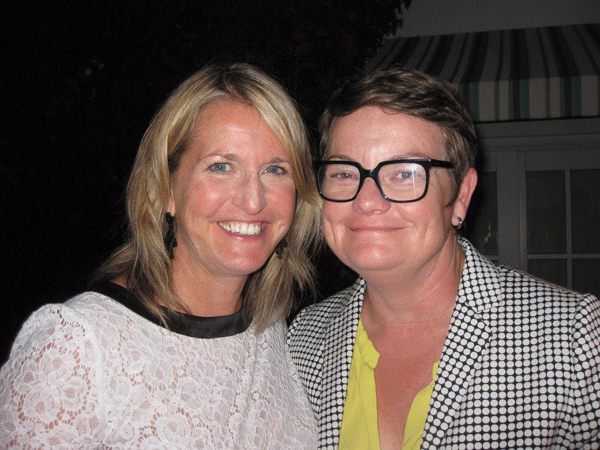 Meanwhile, Kris and Sandy wrote a book, Love on Trial: Our Supreme Court Fight for the Right to Marry  and Jeff and Paul host a podcast – The Husbands – every Sunday 10amPDT on ubngo.com, available wherever podcasts can be downloaded.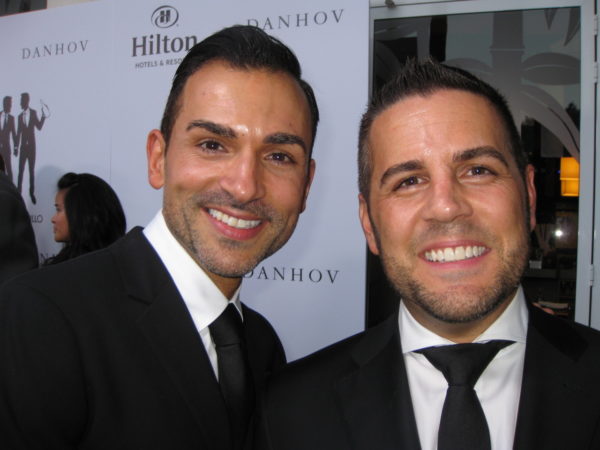 Here are some video clips about that time to help underscore why releasing the real Prop 8 trial testimony and exhibits are so important to understanding institutionalized fear, hatred and disgust of the LGBTQ community.
An overview: trailer from "The Case Against 8:"
Ted Olson practicing his argument:
NOM's obnoxious "The Gathering Storm:"
Paul Katami & Jeff Zarrillo and friends like Wilson Cruz and Alec Mapa respond:
Funny Or Die chimed in:
EXCERPTS from Lance Black's Play "8" –
The overview with a Broadway cast:
Matt Bomer as Jeff Zarrillo:
Matthew Morrison as Paul Katami:
Jamie Lee Curtis stars as Sandy Stier:
Glee's Chris Colfer stars as witness Ryan Kendall:
The LA production of "8," directed by Rob Reiner, with a cast that includes George Clooney, Brad Pitt, Martin Sheen, Jamie Lee Curtis, Jane Lynch, Kevin Bacon and many others:
LGBTQ rainbow flag was born in San Francisco, but its history is disputed
On that day in June 1978, it felt as if the rainbow had always been a symbol for the LGBTQ community, it just hadn't revealed itself yet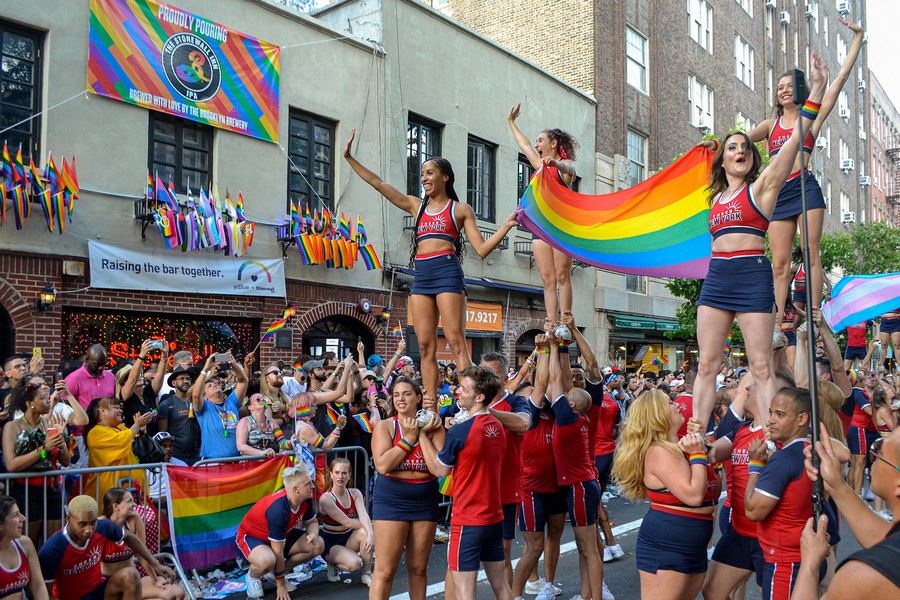 By August Bernadicou (with additional text and research by Chris Coats) | NEW YORK – Many enduring symbols that establish an instant understanding and define a diverse community are intrinsically linked with controversy, confusion, and ill-informed backstories dictated by vested interests and those who told the story loudest. The LGBTQ rainbow flag is no different.
While it was the work of many, the people who deserve credit the most have been minimized if not erased. Gilbert Baker, the self-titled "Creator," screamed the story and now has a powerful estate behind his legacy. Before his death in 2017, Baker established himself as the complete authority on the LGBTQ rainbow flag. It was his story which he lived and became.
While there are disputed accounts on the flag's origins, one thing that is not disputed is that the LGBTQ rainbow flag was born in San Francisco and made for the Gay Freedom Day Parade on June 25, 1978.
For all of human history, rainbows have mystified and inspired. A greeting of light and serenity after the darkness and chaos of a storm. They have symbolized hope, peace, and the mysteries of existence. For a moment, we can see the invisible structure, the "body" of light, made visible. A secret revealed, then hidden again.
Though it may seem like a modern phenomenon, rainbow flags have waved throughout history. Their origin can be traced to at least the 15th Century. The German theologian, Thomas Müntzer, used a rainbow flag for his reformist preachings. In the 18th Century, the English-American revolutionary and author, Thomas Paine, advocated adopting the rainbow flag as a universal symbol for identifying neutral ships at sea.
Rainbow flags were flown by Buddhists in Sri Lanka in the late 19th Century as a unifying emblem of their faith. They also represent the Peruvian city of Cusco, are flown by Indians on January 31st to commemorate the passing of the spiritual leader Meher Baba, and since 1961, have represented members of international peace movements.
Now, the rainbow flag has become the symbol for the LGBTQ community, a community of different colors, backgrounds, and orientations united together, bringing light and joy to the world. A forever symbol of where they started, where they have come, and where they need to go. When many LGBTQ people see a rainbow flag flowing in the wind, they know they are safe and free.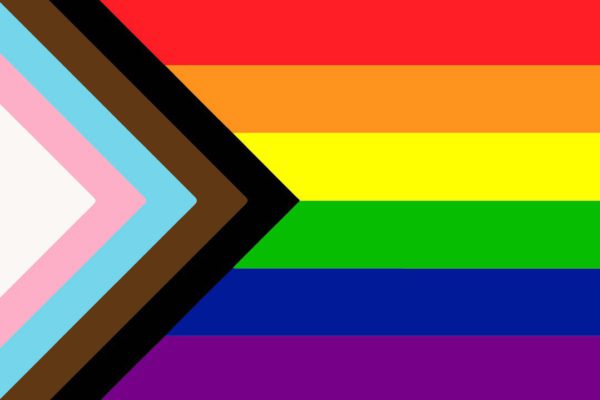 While the upper class and tech interests rule the city now, in the 1960s and 70s, San Francisco was a wonderland for low and no-income artists. The counterculture's mecca. By the mid-1970s, the Haight-Ashbury neighborhood that had once been a psychedelic playground of hippie art, culture, and music had fallen into disarray. Hard, dangerous drugs like heroin had replaced mind-expanding psychedelics. Young queers and artists needed a new home, and they found it in the Castro.
Lee Mentley (1948-2020) arrived in San Francisco in 1972 and quickly fell in with the oddball artist and performers in the Castro neighborhood, donning flamboyant, gender-fucked clothes, performing avant-garde theater, and creating their own clubhouses. He was on the Pride Planning Committee in 1978 and ran the Top Floor Gallery on the top floor of 330 Grove, which served as an early Gay Center in San Francisco.
Lynn Segerblom (Faerie Argyle Rainbow) was originally from the North Shore of Hawaii and moved to San Francisco where she attended art school at the Academy of Art. Her life changed when she found a new passion in tie-dye and rainbows in the early 1970s. Entrenched in the free-loving technicolor world of San Francisco, in 1976, Lynn legally changed her name to Faerie Argyle Rainbow. She joined the Angels of Light, a "free" performance art troupe where the members had to return to an alternative, hippie lifestyle and deny credit for their work.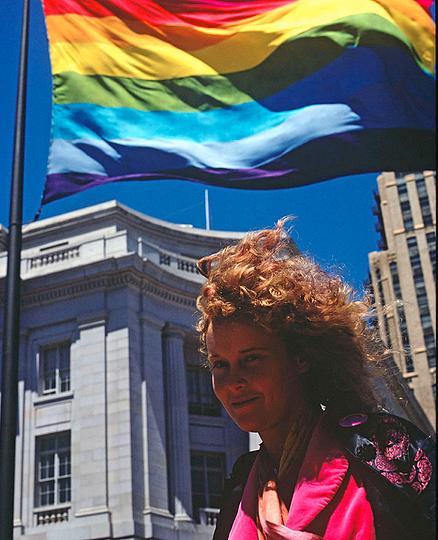 Shortly after the original rainbow flags were flown for the last time, both Lynn and Lee moved out of San Francisco. Lee moved to Hawaii and Lynn moved to Japan. When they returned, they were shocked to see how their contribution to history was becoming a universal symbol. They remain passionate about defending their legacies and giving a voice to the mute.
——–
LEE MENTLEY: "One day in 1978, Lynn came to 330 Grove with a couple of her friends, James McNamara and Robert Guttman, and said we should make rainbow flags for Gay Day to brighten up San Francisco City Hall and Civic Center because it's all gray and cold in June. We thought that it sounded like a great idea."
To get over the first hurdle, money, the young artists went to Harvey Milk, the first openly gay elected official in the history of San Francisco, California, for help.
LEE: "There was no actual funding for it. We contacted Harvey Milk and another supervisor, and they asked the city if we could get a little funding. They found some leftover funds from the previous year's hotel tax, and we got $1,000."
LYNN SEGERBLOM: "I remember having a meeting where I presented the idea of making rainbow flags. I had some sketches. At that meeting, there was just a handful of us there, and I remember, and even my friend assured me, that Gilbert Baker was not at that meeting. I don't know where he was, I didn't keep track of him, but he was not at the meeting where I suggested rainbow flags. We decided, yes, rainbow flags sounded great."
The committee approved the rainbow imagery and made the decision to make two massive 40' x 60' foot rainbow flags to be flown at the Civic Center along with 18 smaller rainbow flags designed by different, local artists, to line the reflecting pool putting rainbows into the grey sky.
For the two large flags, one would be an eight-color rainbow starting with pink and including turquoise and indigo in place of blue, and the other a re-envisioning of the American flag with rainbow stripes which became known as Faerie's flag.
——
Gilbert Baker's name on his memoir, Rainbow Warrior, it says "CREATOR OF THE RAINBOW FLAG," leaving little debate that Gilbert claimed full ownership for the concept and design of the legendary symbol. He never denied Lynn or James MacNamara's involvement in the flags' construction and speaks briefly and fondly of them and their talents in that same book.
LEE: "We didn't need one person saving our ass, and it certainly wouldn't have been Gilbert Baker. He was no Betsy Ross. He was a very good promoter, and I give him all the credit in the world for making the rainbow flag go international. He did a great service, and he was a very talented, creative man, but he could never have done all of the work by himself; no one could have.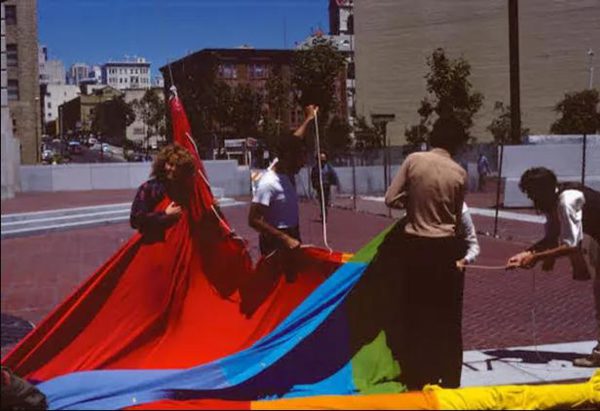 We never considered ownership. There was never this big ownership debate until Gilbert started it. Because AIDS hit us so fast after this, most of our leadership either went into HIV activism or died."
LYNN: "The story is that a white gay man did all of this by himself, but, in fact, that is not true at all. He just promoted it. For that, though, he should be given great love."
————
Making the two original rainbow flags was no easy feat. With a limited budget and limited resources, the group had to improvise and figure it out as they went along. While Lynn had dabbled in flags before, a project of this scope and importance was far beyond her comfort zone.
LEE: "The community donated the sewing machines we used. We asked people at the Center if anyone would like to volunteer. All sorts of people from all over the country helped us with the flags, over 100 people, which, to me, is an amazing story. That's where it came from. It came from regular artists who wanted to have fun and make something pretty for gay people."
LYNN: "The Rainbows Flags were hand-dyed cotton and eight colors. I made two different types. The one with just the stripes and then the American flag one, which I designed myself. There was a group of us that made them, James McNamara, Gilbert Baker, and myself. Originally they were my designs. I was a dyer by trade, and I had a dying studio at the Gay Community Center at 330 Grove Street."
LEE: "People would come and help as long as they could. Then, somebody else would come and help as long as they could. We opened up the second floor of 330 Grove to people who came to be in the Parade and march. People came in and made posters, banners and did art stuff."
LYNN: "We made the flags on the roof because there was a drain up there. There was a wooden ladder that led up to the roof. The hot water had to be carried up to the roof because we didn't have hot water up there. We heated it up on the stove in pots. We put the hot water in trash cans on the roof."
LEE: "We had trash cans and two by fours, and we had to keep agitating the fabrics in the dye. Since they were in hot water, they had to be poked and agitated for hours."
LYNN: "We had to constantly move the fabric in the dye, so the dye penetrated the fibers that weren't clamped tight. We had to make sure there would be blue, and it wouldn't just be white on white or white with a very murky, pale blue.
After they were washed and dyed, they went through the washer and dryer. Then, we ironed them. If the fabric stays out too long, once you take it out of the water, if it sits on itself even for just a few minutes, it starts to make shapes."
—-
LEE: "Lynn's flag, the new American flag, was a similar rainbow, but it had stars in the corner. I have photographs of that flag flying at gay events in San Francisco at City Hall and Oakland."
LYNN: "I always liked the American flag. I thought, oh, wouldn't that be nice? I knew with some luck I could make it."
LEE: "I thought the one with the stars was more interesting because it symbolized a new flag for the United States."
LYNN: "For my American flag, I decided to flip the order of the colors, so pink was at the bottom and purple was at the top in an eight-color spectrum. That was intentional. I wanted them to be different.
​I made the stars with wood blocks and clamps. I got the white fabric and washed it, and folded it a different way. When I was making it, it looked like a big sandwich. The bread would be the woodblocks, and the fabric was in between. We immersed the whole flag in dye and swished it around. I wasn't sure if it would come out right because it was the first time I did that fold. I was lucky. It worked.
I sewed lamé stars into one stripe with leftover stars from my Angels of Light costumes. On one side of the blue stripe, there was a star with silver lamé, and on the other side, there was a star with gold lamé.
I got all these ideas because I worked with these mediums on a daily basis: paint, dye, fabric, and glitter."
—
LEE: "We worked for weeks dying fabric, shrinking fabric, and sewing fabric."
LYNN: "We worked on them for seven weeks. I was worried that we weren't going to finish on time. We worked hard and long hours. Towards the end, we decided we didn't have time to go to the laundromat, so we started rinsing them on the roof and wringing them dry. We also ran out of quarters. We draped them off of the Top Floor Gallery's rafters, and they drip-dried. They looked great. They were beautiful."
Until that day, the pink triangle, used by the Nazis to label homosexuals in their genocidal campaign, was the most commonly used symbol for the LGBTQ movement, a symbol in solidarity with our fallen ancestors. But the triangle came from a place of trauma, it was a reminder of the storm while the rainbow was the hope that came after. The promise of brighter days ahead.
On that day in June 1978, it felt as if the rainbow had always been a symbol for the LGBTQ community, it just hadn't revealed itself yet.
LEE: "We went out, flew the flags, and blew everybody's fucking minds. People were blown away. The flags were so beautiful. They were waving warriors. The biggest ones were 40' by 60' feet. The Parade marched through the flags to get to Civic Center. We instantly proclaimed that this was our symbol. It wasn't planned. It was organic."
LYNN: "It was just what I wanted: a touch of magic, a touch of glitter, and a little bit of Angels of Light."
LEE: "We weren't creating this huge symbol. We were decorating Civic Center. We weren't thinking of marketing our entire futures. It was an art project."
LYNN: "We looked at the rainbow flags as a work of art, and we wanted them to be beautiful and unique. After the Gay Parade, the flags were a big hit. People loved them. Everybody loved them."
—-
In the pre-technology world, people and property could just disappear. There were no surveillance cameras. Lynn didn't even have a phone.
Even though no one could have known the flag would become an eternal symbol for a worldwide community, it was clear even then that they were a piece of history to be coveted.
In his memoir, Baker hypothesizes that the Rainbow American flag was stolen shortly after it was hung up on the front of the Gay Community Center for Gay Freedom Day in 1979. He suggests it might have been a construction crew working on the new symphony across the street and in a homophobic act, stole the flag and buried it in cement.
LEE: "Later in 1979 or 1980, you can find it somewhere in the minutes for a Pride Foundation meeting, Gilbert came to us and asked to borrow the two large flags, and we agreed. We never saw them again."
LYNN: "I went to work one day at 330 Grove, and Gilbert came in and said that the two 40' by 60' flags had been stolen."
Images published in the San Francisco Chronicle, videos of the march, and other widely distributed photographs only add to the mystery. They show both the classic rainbow flag of eight stripes and the American revision flying at the Civic Center on June 24, 1979 and not at the Gay Community Center.
As for the original eight-stripe flag, there are even fewer answers. In his memoir, Baker says that while they were taking down the flags from Civic Center, he was hit on the head on knocked out. "When I came to on the muddy ground," he says "I saw people all around me hitting each other and screaming obscenities. They were fighting over the rainbow flags, pulling on them like a game of tug-of-war, tearing them."
LYNN: "It would have taken more than one person to carry the flags. It took three people to carry one folded-up flag for the Parade, and we needed a van. They weighed a lot, and 330 Grove did not have an elevator. Whoever stole them had help—one person could not do it on their own."
—-
LYNN: "Before the rainbow flag missing, Gilbert came to one of my workshops. He wanted to watch me dying fabric all day and see how I did everything.
I was like, oh yeah, I'll show you, come in.
I said, here, put some gloves on and do it with me.
He was like, oh, no, no, I don't want to get my hands dirty.
​He was only trying to figure out how I did the dying."
—-
LEE: "Gilbert went to these places like MoMa and told them these outrageous stories about how he made the rainbow flag all by himself. He said this about the flag he donated. When you look at it, you can tell that it was bought at a craft fair. It flat out wasn't one of our flags. It was polyester."
​LYNN: "It was polyester, it wasn't the same size, and it wasn't hand-dyed. My flags were different. The rainbow flag at MoMa was a beautiful flag inside a frame, but it wasn't an original, not from 1978, not even a piece from 1978. I was hoping, oh, my God, maybe this is a piece of it."
LEE: "It wasn't even the original colors. MoMa said they were original flags, but they weren't. It was a commercially produced rainbow flag with a primary color rainbow. The plaque cited Gilbert donating it as an original flag."
—-
LYNN: "I read online that Gilbert Baker said he named me "Faerie Argyle Rainbow," a complete lie. Bethany the Princess of Argyle named me. I chose the name Rainbow because I was known as a rainbow artist."
​LEE: "Even Lynn's driver's license said her name was "Faerie Argyle Rainbow.""
LYNN: "In 1976, I filled out a form at the DMV, and my name became Faerie Argyle Rainbow. Back then, they didn't ask you for a birth certificate. The employee just said, "This is your name now," and gave me a driver's license that said Faerie Argyle Rainbow.
​It all sounds crazy now, but back then, it wasn't."
—–
LEE: "I had my arguments and fights with Gilbert Baker because he claims he came up with the rainbow flag. If you go through all of his different interviews, you see that his story changes over and over and over again. He even said Harvey Milk came to him and asked him to create a symbol for the movement. No—I read that, and no such thing happened."
LYNN: "Just look at his interviews. His takes on what the colors in the rainbow flag mean are all in his head. The rainbow represents everyone, no matter what gender or race you are; that's how I looked at it. Rainbows are in nature and beautiful. People love them, and I love them. I knew they would be great color healing.
Gilbert assigning meaning to each color is ridiculous. I think anyone could make up what each color means. If I wanted to, I could do the same. It wasn't what I was thinking. I was thinking that rainbows encompass everybody, the whole group, unity."
LEE: "I have tried to convince people that the rainbow flags were made with tax-payer dollars. We made them as a non-profit.
Not even Gilbert owns them. I have always thought that anyone who sells anything rainbow should give a portion of the profits to homeless gay youth. We need to take care of our own kind because no one does. The whole concept of taking care of gay people has disappeared."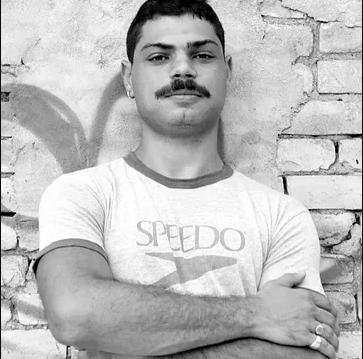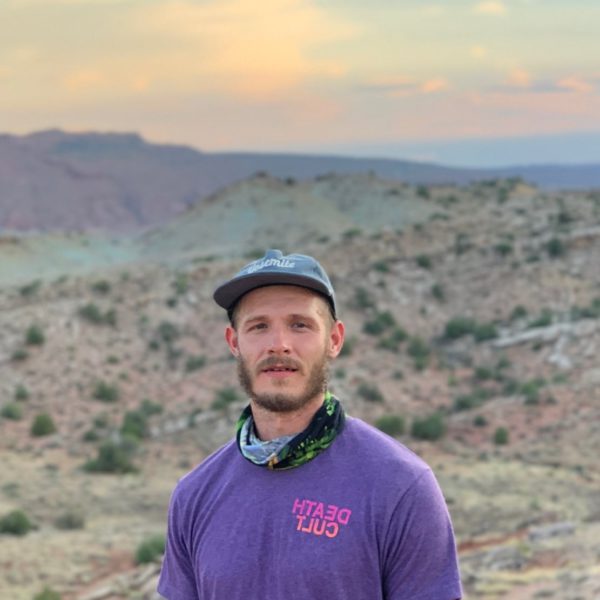 August Bernadicou is a 27-year-old gay historian and the President of the LGBTQ History Project Inc. Chris Coats is an editor and producer.
Together, they produce the QueerCore Podcast and will shortly be releasing an episode that is the definitive story on the rainbow flag featuring Lee Mentley, Lynn Segerblom, and Adrian Brooks.
August Bernadicou is presenting a Pride event in NYC this year that all folks are cordially invited to attend- its virtual;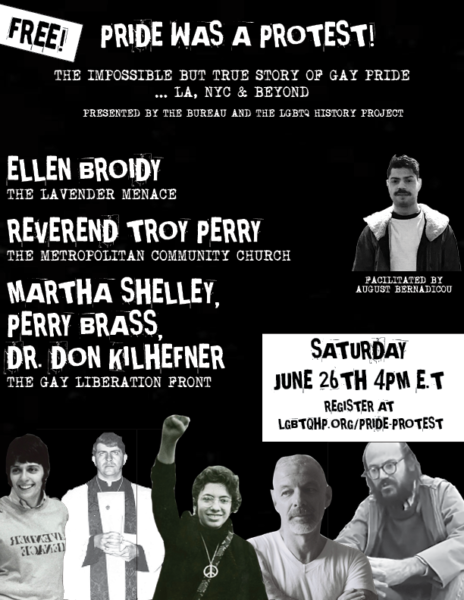 Here is the link for the event: https://www.lgbtqhp.org/pride-protest