July 21, 2020 at 2:41 pm PDT | by Troy Masters
CA joins 22 other states in Federal lawsuit to protect anti-discrimination laws in healthcare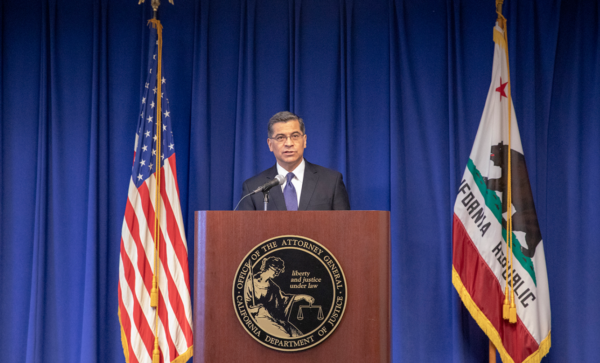 The State of California (along with 22 other states) has sued the Trump administration seeking to protect LGBTQ inclusive anti-discrimination language in the Affordable Care Act (ACA).
The move comes after the White House announced last month that ACA would be eliminated, a move that would end healthcare coverage for more than 5,000,000 people amid a pandemic that has killed nearly 150,000 people and 10,000 in California alone.
The lawsuit was filed in the U.S. Southern District of New York.
California Attorney General Xavier Becerra held a press conference on Monday July 21 during which he warned the Trump administration's policy change would open vulnerable people in the state to discrimination, including LGBTQ people, by health care providers and insurers.
Affordable Care Act section 1557 says health care providers and insurers are not allowed to discriminate on the basis of "race, color, national origin, sex, disability, or age."
The Supreme Court of the United States recent rulings have stated that transgender people are protected under laws forbidding sex discrimination.
The Department of Health and Human Services, in the lawsuit, stands accused of changing rules intended to shield LGBTQ people, women who are pregnant and many immigrants from losing coverage.
Referring to Covid-19, Becerra said "It's more important than ever that everyone can access essential health care."