Rick Chavez Zbur raises $254,000 for 2022 LA City Attorney race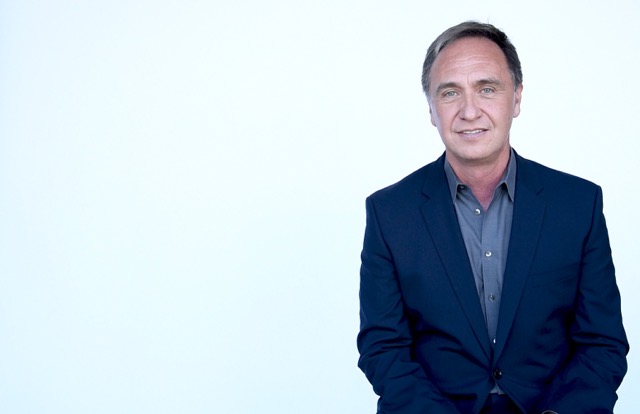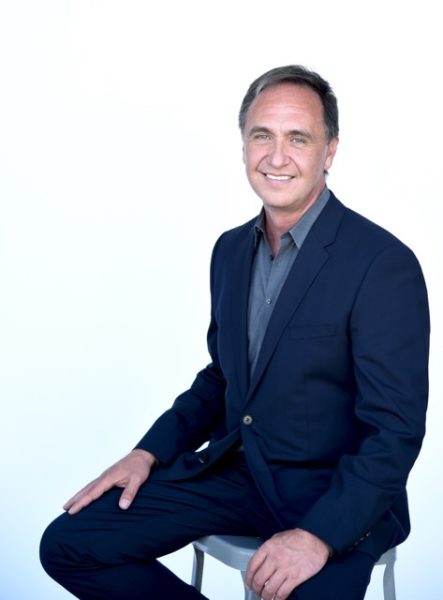 Rick Chavez Zbur (Photo by Claudia Unger, courtesy Zbur)
The November 3 election can't come fast enough for many Americans devastated by the Trump administration's disastrous handling of the coronavirus pandemic and the upending of civil liberties. But with stabilizing the economy and rebuilding the nation's healthcare system expected to take at least a year after regime change, many in Los Angeles are looking beyond the immediate future to March 2022, when Primary elections will begin to shape a new city government.
Hopeful Angelinos envision a city government shaken free of institutionalized modus operandi and willing to tackle progressive reform by rooting out the systemic injustice that Black Lives Matter and others have been protesting for years.
On the 2022 ballot are races for Mayor, City Controller, and the odd numbered half of the 15 City Council seats, including Districts 11 and 13 now held by out Councilmembers Mike Bonin and Mitch O'Farrell, respectively. But it is the City Attorney who will be called upon to deliver advice and counsel and help develop new policies to address injustice.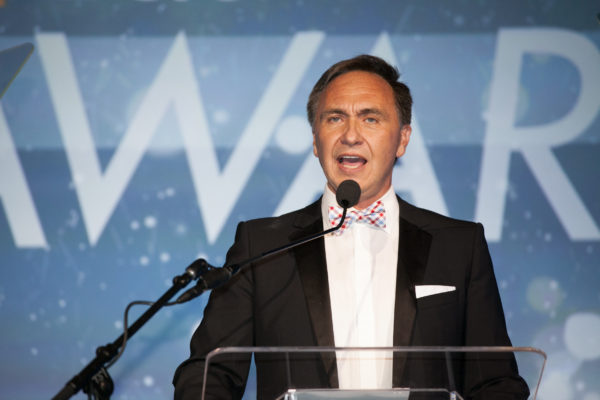 Rick Chavez Zbur, Executive Director of Equality California, wants that job. While continuing to lead the organization he's shaped and expanded since 2015, Zbur is also out sharing this vision for what he would do as the city's top legal counsel.
And Angelinos are listening. The former senior and first openly gay partner at the famed law firm of Latham & Watkins — where he was known for his advocacy on environmental issues as president and chair of the board of the California League of Conservation Voters — Zbur has already raised $254,000 for a race that's just under two years away.
"I am proud of my work leading the nation's largest statewide LGBTQ+ civil rights organization, now more than ever. As executive director, raising the funds to continue Equality California's important work to create a world that is healthy, just and fully equal for all LGBTQ+ people and the diverse communities to which we belong remains my highest priority," Zbur, who officially launched his campaign in April, tells the Los Angeles Blade. "I will continue to campaign for LA City Attorney — as I have been for the last few months — on my own time outside of work."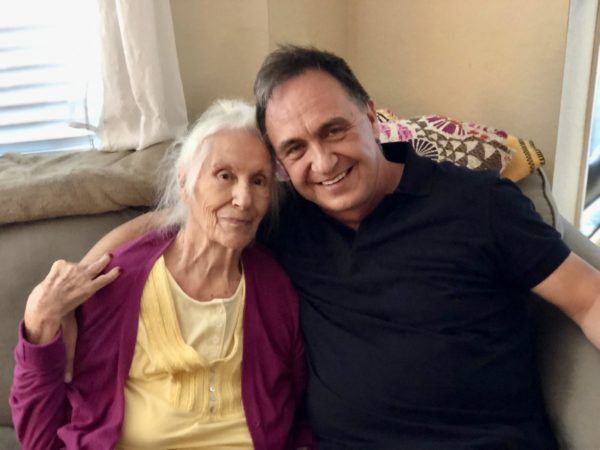 Rick Chavez Zbur with his mom, Erlinda Chavez Zbur (Photo courtesy Zbur)
Political service is personal for the graduate of Yale University and Harvard Law School who ran for Congress in 1996. Zbur grew up in a small farm town in the Rio Grande Valley south of Albuquerque, New Mexico, where his mother, Erlinda Chavez Zbur and her family have lived for generations.
"Growing up, my mom taught me the values of responsibility, hard work, and what devotion and love for family really means," says the father of three who recently took his mother's maiden name, Chavez, to honor her legacy and her 96th birthday.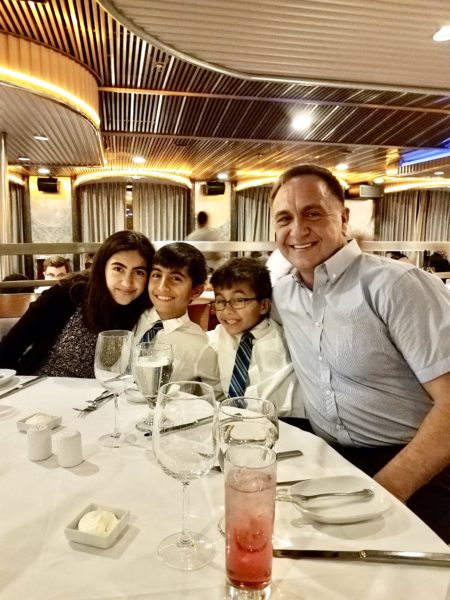 Zbur is the proud co-parent of a 15-year-old daughter Shireen Valerie and twin 11-year-old sons Rafael Nikhil and Rayan Francisco(Photo courtesy Zbur)
But "family" means more than the tight circle of biology to include brothers and sisters marginalized and left behind by society. With the Equality California board, Zbur has expanded the organization's mission to advocate for LGBTQ civil rights through an intersectional lens, spotlighting poverty, discrimination and health disparities experienced by people of color, transgender people and LGBTQ undocumented communities locally, statewide and on the federal level.
"Family" also means serving as a role model. If elected, Zbur would be the first out gay and first Latino city attorney in LA history.
"Government serves the people when government is representative of the public that it serves," says Zbur. "LGBTQ people are not represented in proportion to our numbers in the public. It's important because we bring a perspective that is important to government. And it's important that LGBTQ people have role models in government, showing that you can do anything if you work hard and follow your dreams."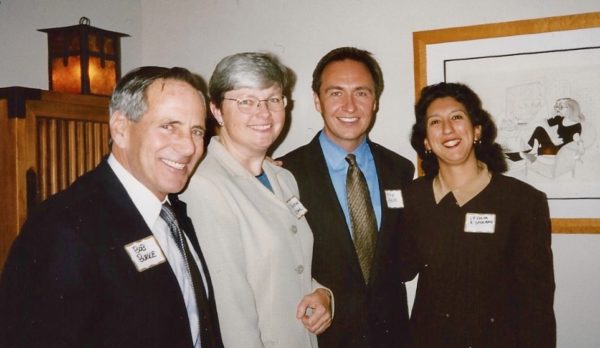 Attorney Bob Burke, San Diego City Councilmember and Assembly candidate Chris Kehoe, attorney Rick Zbur, attorney Cecilia Estolano at a fundraiser for Kehoe at Burke's house in Hollywood 2000 (Photo by Karen Ocamb) 
Three years ago, Equality California hired Tulchin Research to conduct a statewide poll to gauge what percentage of California's voters identify as LGBTQ. "We were actually surprised to find the 12% of registered voters in the state of California are members of the LGBTQ community," a percentage not reflected in the number of out elected officials.
"My running for city attorney, advancing LGBTQ civil rights and social justice clearly will be an important priority, but I've dedicated my career to really advancing progressive values and focusing on work that helps improve the lives of average and vulnerable people," Zbur tells the Los Angeles Blade.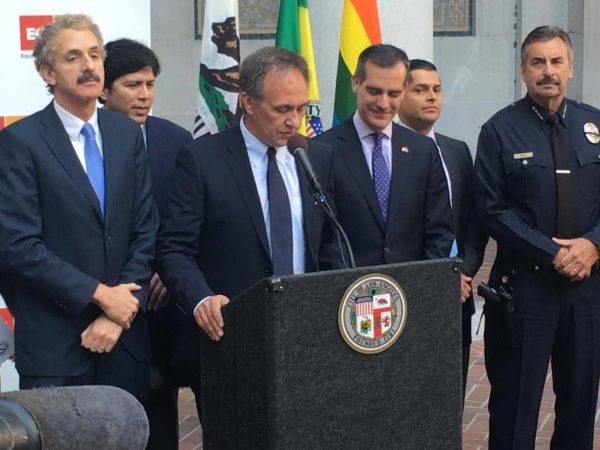 LA City Attorney Mike Feuer, California Senate Pro Tem Kevin De Leon, Equality California's Rick Zbur, LA Mayor Eric Garcetti, Assemblymember Miguel Santiago, LAPD Chief Charlie Beck at Nov. 3, 2016 press conference on #Transform CA kickoff to support transgender rights. (Photo via @CityAttorneyLA twitter)
Though Zbur has great respect for Mayor Eric Garcetti and City Attorney Mike Feuer, "I consider myself a reform candidate," he tells the LA Blade.
"We're starting a new potential eight-year period with a new set of elected officials. And we're moving into a period now where the world has changed around us," says Zbur. "I'll be bringing a fresh perspective that has been advised by the life I've lived."
The job is exciting "because of the power this office has to reform how the city does business," he says, starting with looking at the city's problems and how the city attorney can provide strategic leadership in solving some of those  problems.
Zbur wants to create a "reform public policy legal think tank in the city attorney's office," becoming partners with the mayor and the city council rather than just respond to proposals that bubble up, "tackling many of the problems that plague our communities."
The crisis of homelessness is a critical, personal issue for Zbur.
"LGBTQ people are probably the group that is most represented among people experiencing homelessness," Zbur says, citing statistics from the Williams Institute and a host of other studies. "Four out of 10 homeless youth are LGBTQ. The number is almost as high among homeless adults. So 40% of homeless youth are LGBTQ when we may be five to 10% of the population. That's anywhere from four to eight times higher than our portion of the general public."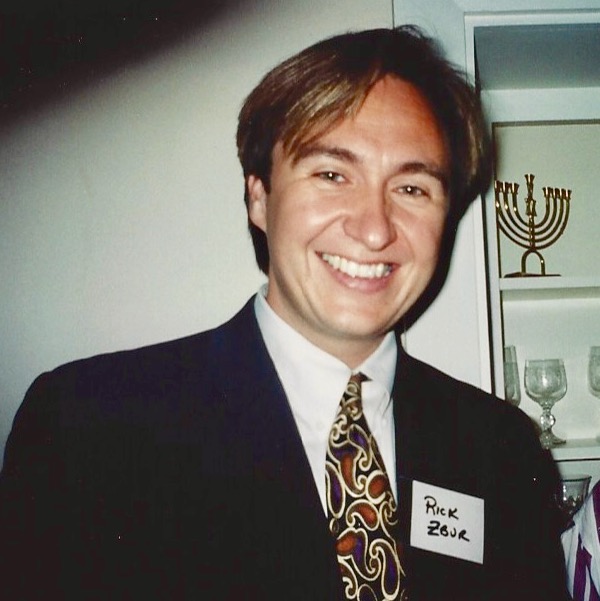 Attorney Rick Zbur c 1996 (Photo by Karen Ocamb)
Los Angeles must deal with this crisis, says Zbur, who has been concerned with these issues since serving as a young attorney in the early 1990s.
"We've got to get outside of the boxes that have constrained making progress on it," he says. "I think that we can address homelessness in a manner that focuses on making sure that we are trying to lift people out of homelessness, and getting them into transition services," not just use the enforcement authority to sweep people out of areas and charge them with misdemeanor crimes.
"Think about it. You've got homeless folks that basically are just racking up misdemeanor, criminal records," he says. "We need to do things like give them an opportunity to expunge their records when they get on their feet. And we need to have new laws that prevent for-profit criminal reporting agencies from reporting expunged crimes" on background checks. "Part of it is using administrative citation tools, as opposed to criminal enforcement, to get people into transition services."
Zbur says it's important to step back and look at all the pieces needed to make improvement happen. As city attorney, "I want to approach problems in systematic and systemic ways."
The latest LA County homeless report did not include LGBTQ statistics.
"The fact that there's no LGBTQ data collection happening" means, Zbur says, that "you don't know the extent to which our community is suffering….If you're not gathering data, you're not counting LGBTQ people. We don't count. We're invisible."
Zbur says he would use the bully pulpit of the City Attorney's office to advocate for state laws, as well as advocating that the city begins gathering LGBTQ data voluntarily.
"Every public agency that gathers demographic data on race and ethnicity should be gathering it voluntarily on sexual orientation and gender identity," Zbur says. "It's important information to understand the extent to which our community is facing challenges and disparities and measures of health and wellbeing. And it's important to understand whether public programs are meeting the needs of our community."
LGBTQ data is needed to review police charging policies, as well.
"We've got many, many cases of transgender people, particularly transgender women, being arrested simply on solicitation charges for really walking around," says Zbur, who advocates policies that "deemphasize that as a public problem."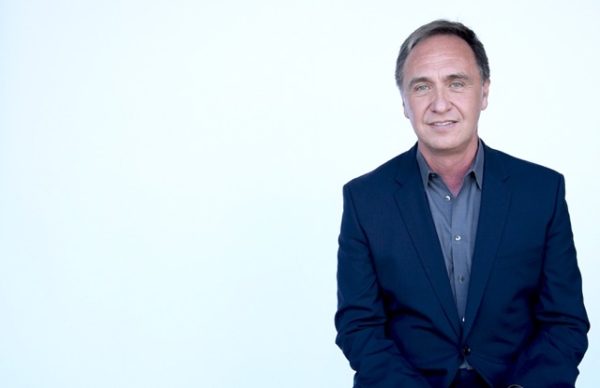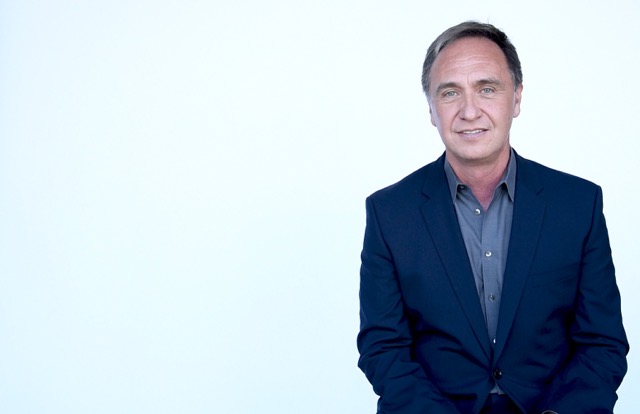 Photo of Rick Zbur by Claudia Unger, courtesy Zbur
Zbur says he wants to scrutinize "differential kinds of enforcement" that wind up with the city mistreating trans people, undocumented immigrants, and members of the Black and Latinx communities.
"I really want to take a new, fresh look at how charging decisions are made and really looking at reforming them and really trying to address some of this systemic discrimination that is embedded in the way our laws are enforced," Zbur says. Anytime "you're seeing disproportionate impacts on a particular community, then that raises a flag that you've got a problem."
As City Attorney, Zbur wants to work with the police commission and the police department to do "a full scale review" of the office's charging policies and to review "where their enforcement priorities are and take real steps to address systemic discrimination that's embedded in our criminal justice system," including racism, homophobia, transphobia and xenophobia.
"Systemic problems need systemic approaches to solve them," says Zbur. "The city attorney not only has a role in deciding whether to prosecute or defend the city in a particular case, it can look at the policies that guide all the city's actions."
For more on Zbur's campaign, including endorsements, go to: https://rickchavezzbur.com/
To get a sense of Zbur, watch his remarks during the 2019 Equality California Equality Awards, celebrating the organization's 20th anniversary:
"Yes, we face threats from the White House and an administration that's hell-bent on rolling back the progress we've achieved. But at every turn, we keep moving forward because we in California have a special role in leading this movement and doing so boldly. As my friend Congressman Mark Takano likes to say, ' We're here, We're queer. And we're Californians.' We cannot and we will not rest knowing that members of our community or the diverse communities to which we belong, don't have full lived equality."
21 years in prison for gunman who shot gay dogwalker
"You shot me and left me to die, and both of our lives have changed forever. […] but I do forgive you and everyone involved with the attack"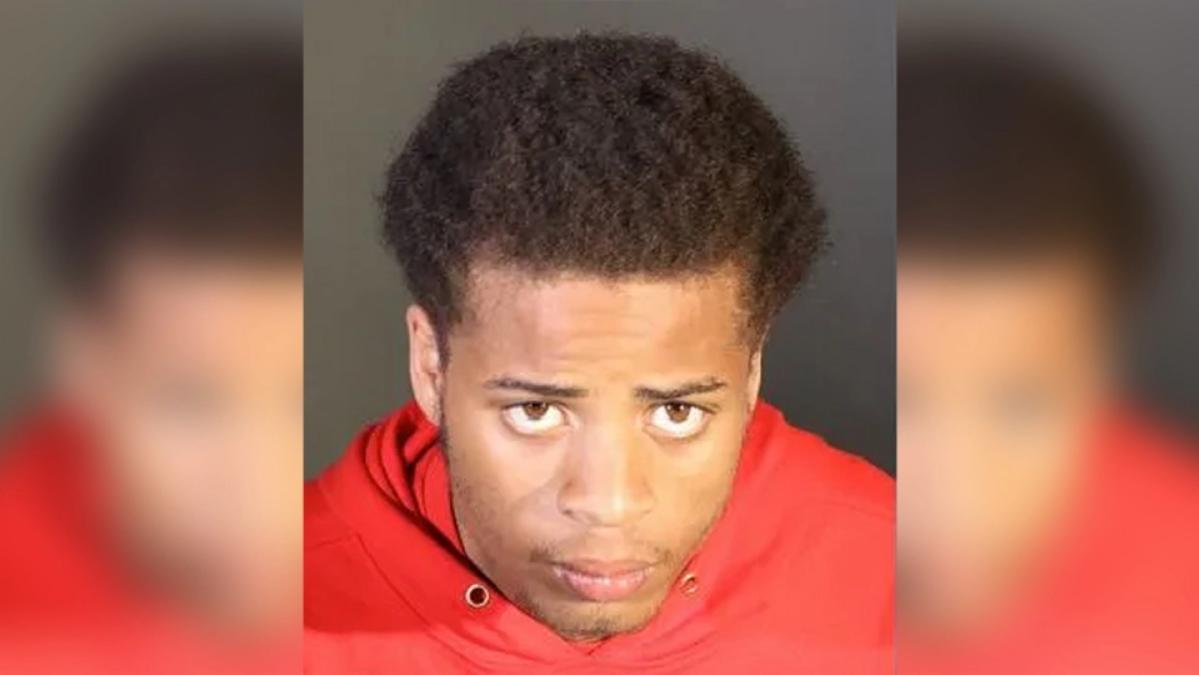 LOS ANGELES – A Los Angeles County Superior Court judge handed down a sentence of 21 years in a California prison to James Howard Jackson, who had shot then thirty-year-old Ryan Fischer, a gay professional dog walker in Hollywood on Feb. 24, 2021.
The robbery/dognapping made global headlines after it was revealed that the two French Bulldogs taken were owned by Oscar and Grammy award winning singer Stefani Germanotta, known as Lady Gaga.
Fischer was walking three of the singer's dogs when Jackson shot him during a struggle and then along with an accomplice grabbed two of the dogs in the 1500 block of N. Sierra Bonita Avenue just off Sunset Blvd, taking off in a late-model white Nissan Altima 4-door sedan.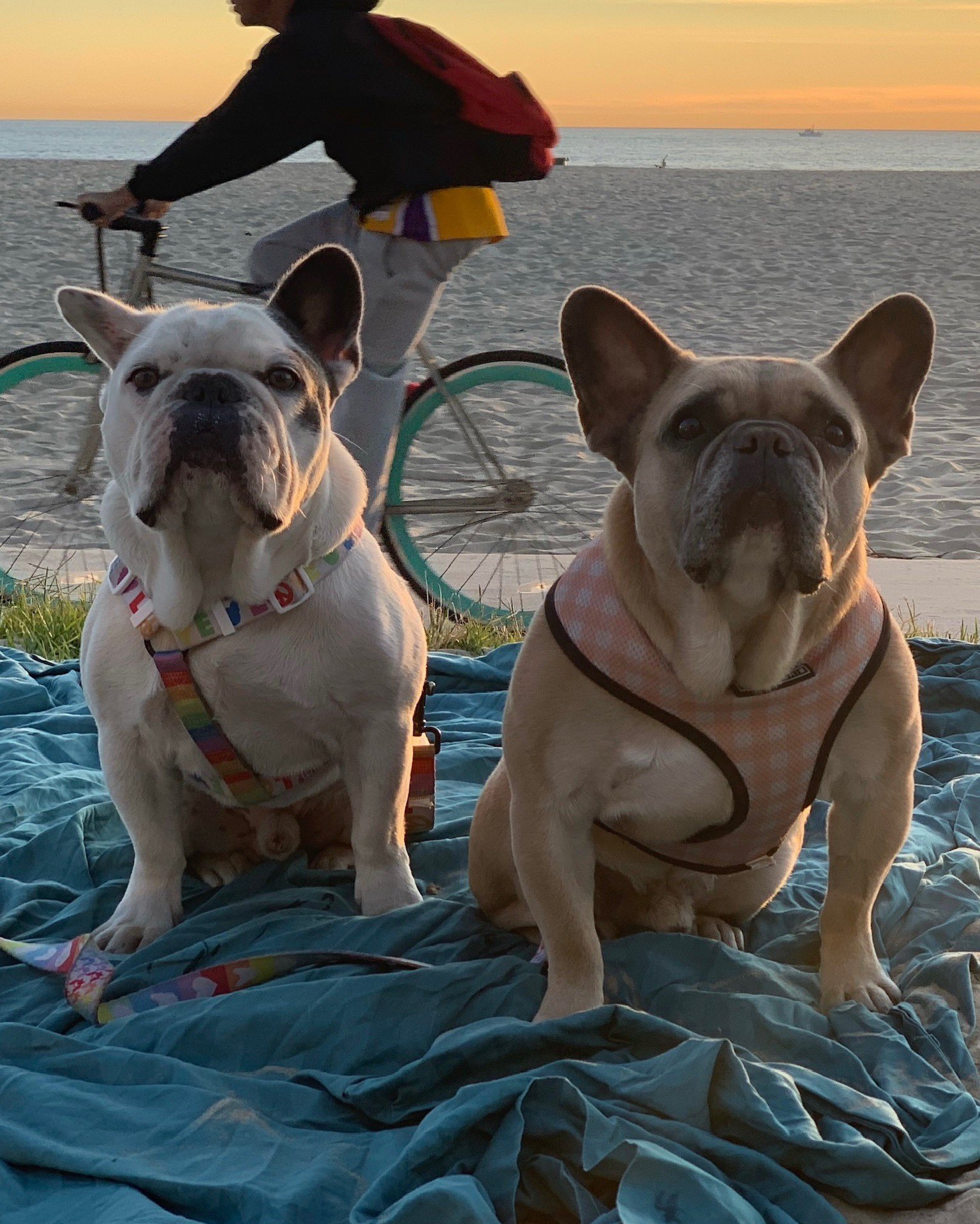 The Lady Gaga connection was a coincidence, authorities told KTLA/Associated Press. The motive was the value of the French bulldogs, a breed that can run into the thousands of dollars, and detectives do not believe the thieves knew the dogs belonged to the musician.
According to the Los Angeles County District Attorney's Office, the sentence handed down was part of a plea deal.
"The plea agreement holds Mr. Jackson accountable for perpetrating a coldhearted violent act and provides justice for our victim," the office said in a statement. Howard had been charged with attempted murder, conspiracy to commit a robbery and assault with a semiautomatic firearm.
In a victim's impact statement made prior to Jackson's sentencing, Fischer said:
"Your honor, thank you for the opportunity to give my impact statement here in court, and for everything you, Michele Hanisee [Deputy LA District Attorney] and the DA's office, and detectives and law enforcement have done to bring these cases to completion. It's hard to believe that it's nearing 2 years since I was taking Asia, Koji and Gustav out for an evening stroll when – in an instant – I suddenly found myself fighting with everything I had to protect those dogs from being stolen. But it wasn't enough: I was beaten, strangled, shot and left to die bleeding out on a sidewalk and gasping for my life. And Koji and Gustav were gone.
In some ways that night and everything that followed: from hospital stays, lung collapse after lung collapse and eventual surgery and partial removal- physical therapy that I'm still in to get mobility and sensation fully restored in my shoulder, chest and hand, the media storm that made me terrified to even go back to my home or walk on the street, the loss of a career, friendships, sense of self and savings and then aimlessly traveling this country for over a year as I went into debt, contemplated suicide, and struggled – and continue to struggle – with my identity and how to move past such a life-changing, earth-shattering event…
Sometimes it feels like all that happened to someone else, and other times it feels like I never left that sidewalk. A part of me is still trying desperately to save those dogs knowing you were going to shoot me. I'm sure it feels the same for you, Mr. Jackson. I imagine you're on that sidewalk sometimes too. You shot me and left me to die, and both of our lives have changed forever. A limbo neither of us asked to be in.
In my darkest hours, when I feel lost and abandoned and mourn a life and those dogs I sacrificed myself for, a life I've accepted – through a lot of therapy – I've accepted I'll never see again, I try to focus on what I've gained:
A deeper love for friends and family that have shown up and continue to show up even when I'm still such a mess. I love you and thank you.
That, despite everything and the trauma I still work through in regards to them, I love dogs so so much and look forward to continue bringing them back into my life.
Gratitude for strangers that became family and have supported me in countless ways.
And that I finally feel healthy enough to stop running from my problems.
Forgiving myself for not being able to save those dogs that night and falling down again and again these last two years.
Forgiving friends who didn't and don't know how to be there for me in the lengthy recovery process this continues to be.
And forgiveness for you. It's something I'm still working on but I do forgive you and everyone involved with the attack. You completely altered my life, and I know I can't fully move forward from the night you shot me until I said those words to you.
My hope for you is the same for me: to live a life of purpose and grow from what happened that night. Moving forward, it's going to be a hard road for both of us, and I know from prison it won't be easy. But I do hope you find a calling there as I continue to search for my own and live life contributing to others. It's the only way to heal from this experience.
I also wanted to give gratitude, to thank you for not killing – for not harming – the dogs after everything and the media storm. They were returned and returned to their mom. I don't think I could have lived with myself if they died.
And, in general, I just wanted to say how guns have impacted my life and countless others and continue to harm our society. I look forward to contributing to a future that doesn't destroy so many lives and so many people in this country. It doesn't make sense to fear for your life at school, places of worship, clubs, or when you're taking dogs out for an evening stroll.
Thank you all for your time today."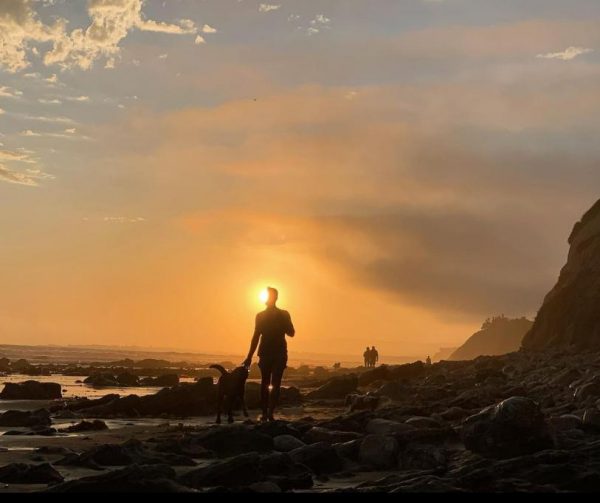 KTLA/AP also reported that another accomplice, Harold White, pleaded no contest Monday to a count of ex-convict in possession of a gun. White, who was in a relationship with McBride at the time, will be sentenced next year.
The couple had allegedly tried to help White's son, Jaylin White, avoid arrest in the aftermath of the shooting.
Jaylin White and Lafayette Whaley earlier this year pleaded no contest to robbery.