Rick Chavez Zbur raises $254,000 for 2022 LA City Attorney race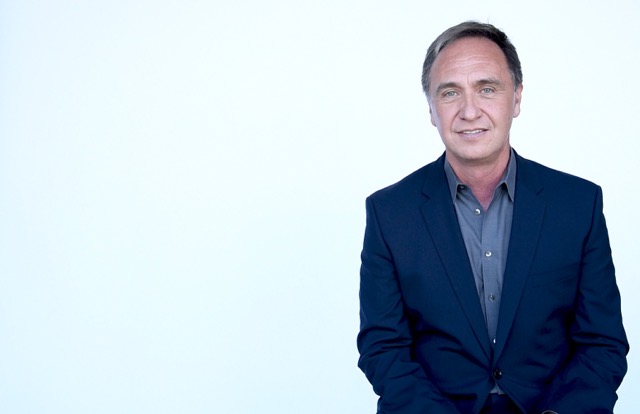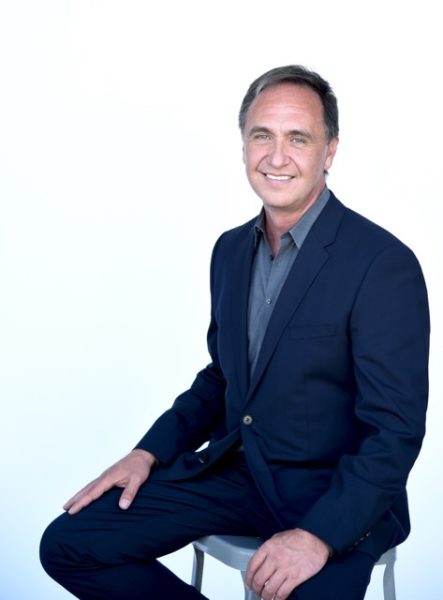 Rick Chavez Zbur (Photo by Claudia Unger, courtesy Zbur)
The November 3 election can't come fast enough for many Americans devastated by the Trump administration's disastrous handling of the coronavirus pandemic and the upending of civil liberties. But with stabilizing the economy and rebuilding the nation's healthcare system expected to take at least a year after regime change, many in Los Angeles are looking beyond the immediate future to March 2022, when Primary elections will begin to shape a new city government.
Hopeful Angelinos envision a city government shaken free of institutionalized modus operandi and willing to tackle progressive reform by rooting out the systemic injustice that Black Lives Matter and others have been protesting for years.
On the 2022 ballot are races for Mayor, City Controller, and the odd numbered half of the 15 City Council seats, including Districts 11 and 13 now held by out Councilmembers Mike Bonin and Mitch O'Farrell, respectively. But it is the City Attorney who will be called upon to deliver advice and counsel and help develop new policies to address injustice.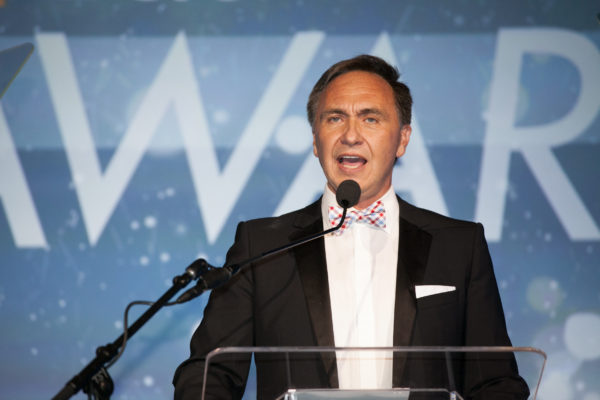 Rick Chavez Zbur, Executive Director of Equality California, wants that job. While continuing to lead the organization he's shaped and expanded since 2015, Zbur is also out sharing this vision for what he would do as the city's top legal counsel.
And Angelinos are listening. The former senior and first openly gay partner at the famed law firm of Latham & Watkins — where he was known for his advocacy on environmental issues as president and chair of the board of the California League of Conservation Voters — Zbur has already raised $254,000 for a race that's just under two years away.
"I am proud of my work leading the nation's largest statewide LGBTQ+ civil rights organization, now more than ever. As executive director, raising the funds to continue Equality California's important work to create a world that is healthy, just and fully equal for all LGBTQ+ people and the diverse communities to which we belong remains my highest priority," Zbur, who officially launched his campaign in April, tells the Los Angeles Blade. "I will continue to campaign for LA City Attorney — as I have been for the last few months — on my own time outside of work."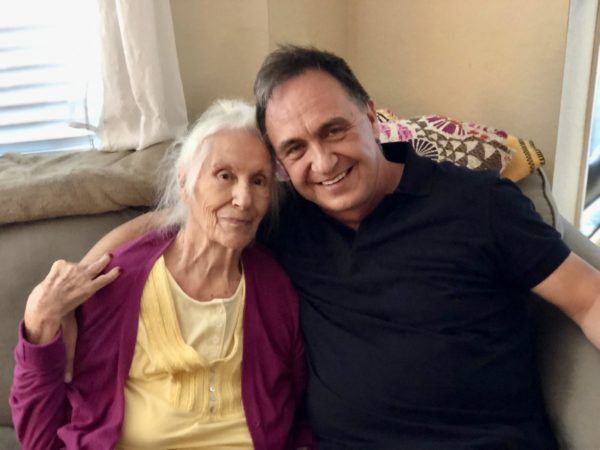 Rick Chavez Zbur with his mom, Erlinda Chavez Zbur (Photo courtesy Zbur)
Political service is personal for the graduate of Yale University and Harvard Law School who ran for Congress in 1996. Zbur grew up in a small farm town in the Rio Grande Valley south of Albuquerque, New Mexico, where his mother, Erlinda Chavez Zbur and her family have lived for generations.
"Growing up, my mom taught me the values of responsibility, hard work, and what devotion and love for family really means," says the father of three who recently took his mother's maiden name, Chavez, to honor her legacy and her 96th birthday.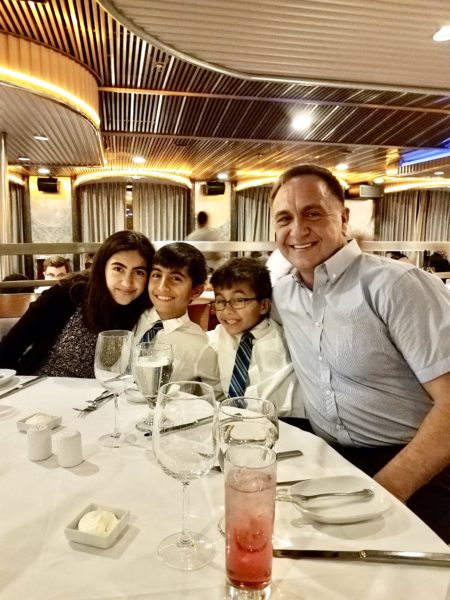 Zbur is the proud co-parent of a 15-year-old daughter Shireen Valerie and twin 11-year-old sons Rafael Nikhil and Rayan Francisco(Photo courtesy Zbur)
But "family" means more than the tight circle of biology to include brothers and sisters marginalized and left behind by society. With the Equality California board, Zbur has expanded the organization's mission to advocate for LGBTQ civil rights through an intersectional lens, spotlighting poverty, discrimination and health disparities experienced by people of color, transgender people and LGBTQ undocumented communities locally, statewide and on the federal level.
"Family" also means serving as a role model. If elected, Zbur would be the first out gay and first Latino city attorney in LA history.
"Government serves the people when government is representative of the public that it serves," says Zbur. "LGBTQ people are not represented in proportion to our numbers in the public. It's important because we bring a perspective that is important to government. And it's important that LGBTQ people have role models in government, showing that you can do anything if you work hard and follow your dreams."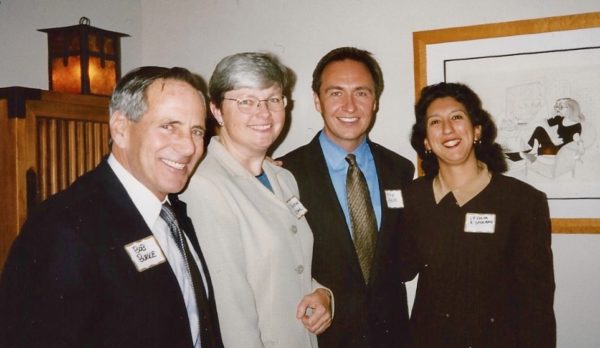 Attorney Bob Burke, San Diego City Councilmember and Assembly candidate Chris Kehoe, attorney Rick Zbur, attorney Cecilia Estolano at a fundraiser for Kehoe at Burke's house in Hollywood 2000 (Photo by Karen Ocamb) 
Three years ago, Equality California hired Tulchin Research to conduct a statewide poll to gauge what percentage of California's voters identify as LGBTQ. "We were actually surprised to find the 12% of registered voters in the state of California are members of the LGBTQ community," a percentage not reflected in the number of out elected officials.
"My running for city attorney, advancing LGBTQ civil rights and social justice clearly will be an important priority, but I've dedicated my career to really advancing progressive values and focusing on work that helps improve the lives of average and vulnerable people," Zbur tells the Los Angeles Blade.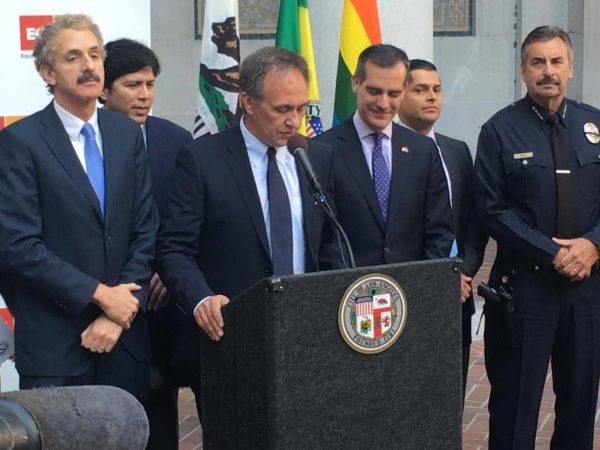 LA City Attorney Mike Feuer, California Senate Pro Tem Kevin De Leon, Equality California's Rick Zbur, LA Mayor Eric Garcetti, Assemblymember Miguel Santiago, LAPD Chief Charlie Beck at Nov. 3, 2016 press conference on #Transform CA kickoff to support transgender rights. (Photo via @CityAttorneyLA twitter)
Though Zbur has great respect for Mayor Eric Garcetti and City Attorney Mike Feuer, "I consider myself a reform candidate," he tells the LA Blade.
"We're starting a new potential eight-year period with a new set of elected officials. And we're moving into a period now where the world has changed around us," says Zbur. "I'll be bringing a fresh perspective that has been advised by the life I've lived."
The job is exciting "because of the power this office has to reform how the city does business," he says, starting with looking at the city's problems and how the city attorney can provide strategic leadership in solving some of those  problems.
Zbur wants to create a "reform public policy legal think tank in the city attorney's office," becoming partners with the mayor and the city council rather than just respond to proposals that bubble up, "tackling many of the problems that plague our communities."
The crisis of homelessness is a critical, personal issue for Zbur.
"LGBTQ people are probably the group that is most represented among people experiencing homelessness," Zbur says, citing statistics from the Williams Institute and a host of other studies. "Four out of 10 homeless youth are LGBTQ. The number is almost as high among homeless adults. So 40% of homeless youth are LGBTQ when we may be five to 10% of the population. That's anywhere from four to eight times higher than our portion of the general public."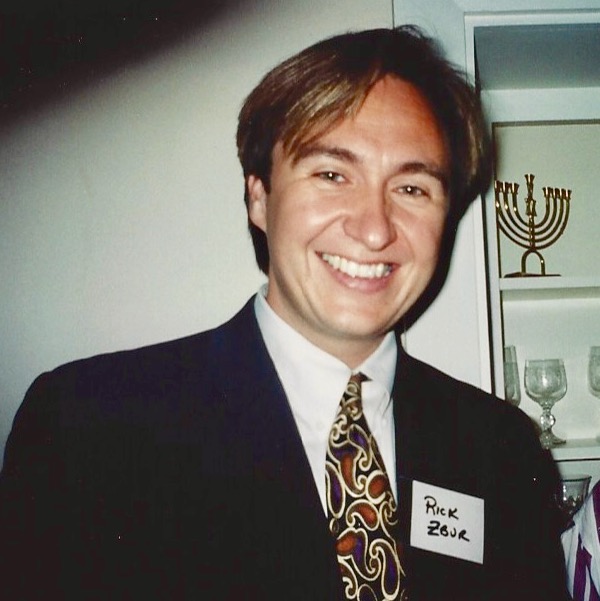 Attorney Rick Zbur c 1996 (Photo by Karen Ocamb)
Los Angeles must deal with this crisis, says Zbur, who has been concerned with these issues since serving as a young attorney in the early 1990s.
"We've got to get outside of the boxes that have constrained making progress on it," he says. "I think that we can address homelessness in a manner that focuses on making sure that we are trying to lift people out of homelessness, and getting them into transition services," not just use the enforcement authority to sweep people out of areas and charge them with misdemeanor crimes.
"Think about it. You've got homeless folks that basically are just racking up misdemeanor, criminal records," he says. "We need to do things like give them an opportunity to expunge their records when they get on their feet. And we need to have new laws that prevent for-profit criminal reporting agencies from reporting expunged crimes" on background checks. "Part of it is using administrative citation tools, as opposed to criminal enforcement, to get people into transition services."
Zbur says it's important to step back and look at all the pieces needed to make improvement happen. As city attorney, "I want to approach problems in systematic and systemic ways."
The latest LA County homeless report did not include LGBTQ statistics.
"The fact that there's no LGBTQ data collection happening" means, Zbur says, that "you don't know the extent to which our community is suffering….If you're not gathering data, you're not counting LGBTQ people. We don't count. We're invisible."
Zbur says he would use the bully pulpit of the City Attorney's office to advocate for state laws, as well as advocating that the city begins gathering LGBTQ data voluntarily.
"Every public agency that gathers demographic data on race and ethnicity should be gathering it voluntarily on sexual orientation and gender identity," Zbur says. "It's important information to understand the extent to which our community is facing challenges and disparities and measures of health and wellbeing. And it's important to understand whether public programs are meeting the needs of our community."
LGBTQ data is needed to review police charging policies, as well.
"We've got many, many cases of transgender people, particularly transgender women, being arrested simply on solicitation charges for really walking around," says Zbur, who advocates policies that "deemphasize that as a public problem."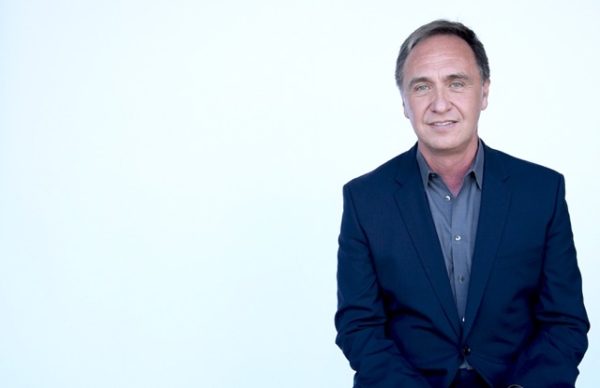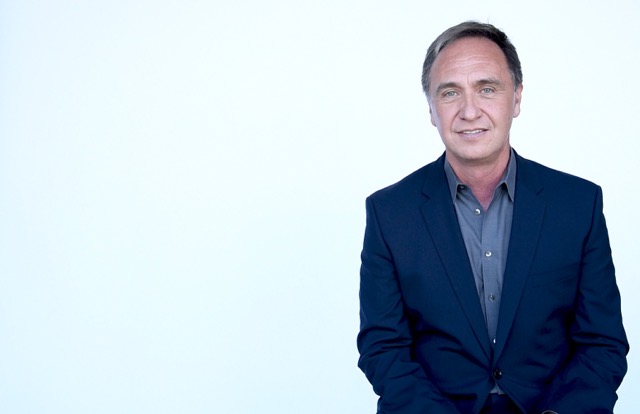 Photo of Rick Zbur by Claudia Unger, courtesy Zbur
Zbur says he wants to scrutinize "differential kinds of enforcement" that wind up with the city mistreating trans people, undocumented immigrants, and members of the Black and Latinx communities.
"I really want to take a new, fresh look at how charging decisions are made and really looking at reforming them and really trying to address some of this systemic discrimination that is embedded in the way our laws are enforced," Zbur says. Anytime "you're seeing disproportionate impacts on a particular community, then that raises a flag that you've got a problem."
As City Attorney, Zbur wants to work with the police commission and the police department to do "a full scale review" of the office's charging policies and to review "where their enforcement priorities are and take real steps to address systemic discrimination that's embedded in our criminal justice system," including racism, homophobia, transphobia and xenophobia.
"Systemic problems need systemic approaches to solve them," says Zbur. "The city attorney not only has a role in deciding whether to prosecute or defend the city in a particular case, it can look at the policies that guide all the city's actions."
For more on Zbur's campaign, including endorsements, go to: https://rickchavezzbur.com/
To get a sense of Zbur, watch his remarks during the 2019 Equality California Equality Awards, celebrating the organization's 20th anniversary:
"Yes, we face threats from the White House and an administration that's hell-bent on rolling back the progress we've achieved. But at every turn, we keep moving forward because we in California have a special role in leading this movement and doing so boldly. As my friend Congressman Mark Takano likes to say, ' We're here, We're queer. And we're Californians.' We cannot and we will not rest knowing that members of our community or the diverse communities to which we belong, don't have full lived equality."
LGBTQ+ ally City Councilman Kevin de León announces run for mayor
De León currently represents Council District 14 that takes in the predominantly Latino neighborhoods of Boyle Heights and El Sereno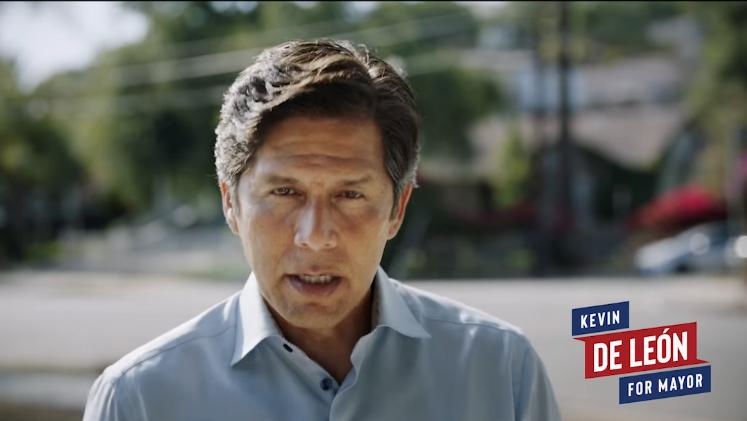 LOS ANGELES – Standing in front of a group of enthusiastic supporters Tuesday at the El Pueblo de Los Angeles Historical Monument, Los Angeles City Councilman Kevin de León announced that he was joining the mayor's race for next year's city elections.
Councilman de León, a Democrat, is the third city elected official to announce his intention to seek the mayor's chair after current Mayor Eric Garcetti, who was elected for a four-year term in 2013 and again in 2017- who's limited to serving no more than two terms, was picked by President Joe Biden to serve as the U.S. ambassador to India on July 9, 2021.
Born in Los Angeles of Guatemalan and Mexican descent, raised by a loving, hard-working single mother, de León, 51, got an education and spent 12 years in Sacramento, rising to become the President Pro Tem of the California Senate, authoring and passing legislation and making history. It was his bill that then Governor jerry Brown signed into law making California a "sanctuary state"—a law that was upheld by a federal appeals court.
In an August 2018 interview with former Los Angeles Blade Editor Karen Ocamb, he reflected on his relationship with the LGBTQ+ community.
"I've always been very close to the LGBTQIA (lesbian, gay, bisexual, transgender, queer, intersex, asexual) community even before I even knew all the initials that keep growing," de León says with a laugh during an extensive phone interview with the Los Angeles Blade. "It's always been my core set of values that every human being deserves a real opportunity to succeed, regardless of who they love and regardless of the hue of their skin and regardless of their legal status. That is embedded in my DNA."
De León learned to care about LGBT people as a child from his mother and aunt around the kitchen table.
"My mother got a third grade education and my aunt even less," he says. "I was very young and they were talking about a gay friend, a colleague of theirs. I didn't understand. Obviously, they didn't understand themselves. But they spoke with such affection, such tenderness. And here were two immigrant women with limited formal education and the way they spoke so lovingly, tenderly, beautifully about their gay friend. I could deduce the person they were talking about was gay—they kind of spoke in code around me when I was just sitting there listening to them at the kitchen table. And it transcended ethnicity and legal status and poverty—that we're all human beings and we deserve dignity and respect. That had an 'Ah Ha' impact."
De León's LGBT education continued as he picked his mother up from her work as a housekeeper at convalescent homes. "She had quite a few gay colleagues with her and I just remember they were just so beautifully nice with my mother and my mother with them and that had a huge impression on me of the universal values of treating everybody with dignity and with respect. So when there is a discriminatory blow against anyone in the LGBTQIA community, I feel that blow equally."
De León, 54, is by far the most prominent Latino running. Fluent in Spanish, he represents a district that takes in the predominantly Latino neighborhoods of Boyle Heights and El Sereno, as well as much of downtown, where a development boom has fueled huge growth over the past decade, KTLA reported.
Two other candidates — Councilman Joe Buscaino and City Atty. Mike Feuer — have been campaigning for several months. The race also features two business leaders: Jessica Lall, who heads the downtown-based Central City Assn., and real estate broker Mel Wilson, who has been involved with several San Fernando Valley business groups.
Hermosa Beach Pride Lifeguard Tower is here to stay
"The rainbow tower is beautiful and has become a symbol of this community's love and support for LGBTQ rights," said Supervisor Hahn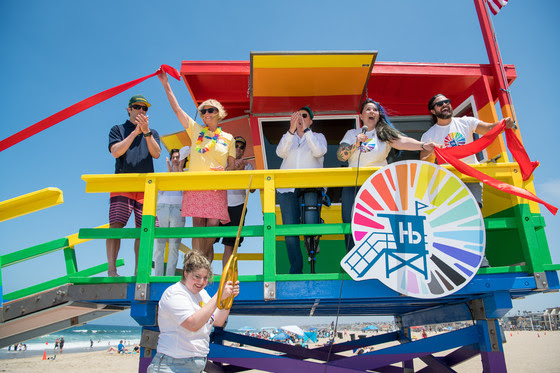 Hermosa Beach — Los Angeles County Supervisor Janice Hahn is announcing that the Pride Tower in Hermosa Beach is here to stay.  The 13th street Los Angeles County Lifeguard Tower, which was painted rainbow in June, was originally meant to be repainted its original blue color at the end of summer.  The rainbow paintjob will now be permanent. 
"The rainbow tower is beautiful and has become a symbol of this community's love and support for LGBTQ rights," said Supervisor Hahn, whose support paved the way for the project. "None of us wanted to see it painted over and I am proud to announce that the Pride Tower is here to stay."
The idea to paint the tower originally came from lzzy Bacallao, a local non-binary teen. Izzy, who uses the pronouns they and them, was responding to the burning of rainbow-painted Pride lifeguard tower in Long Beach in March. The rainbow-painted tower was unveiled at the Hermosa Beach Pride event June 26, 2021.
The new Pride Tower's rainbow paintjob will be maintained by the Los Angeles County Department of Beaches and Harbors which maintains all LA County Lifeguard Towers.   The Department of Beaches and Harbors also maintains another permanent Pride tower in Venice.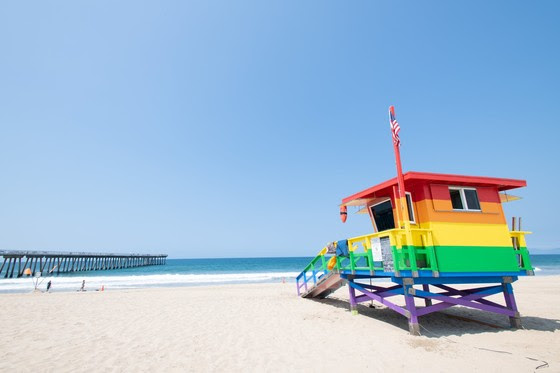 The Giant Sleeps- Iconic Black pastor & HIV/AIDS activist Carl Bean dies
Rev. Bean was a guiding light in the fight to end the AIDS pandemic, the effort to provide support to those with HIV.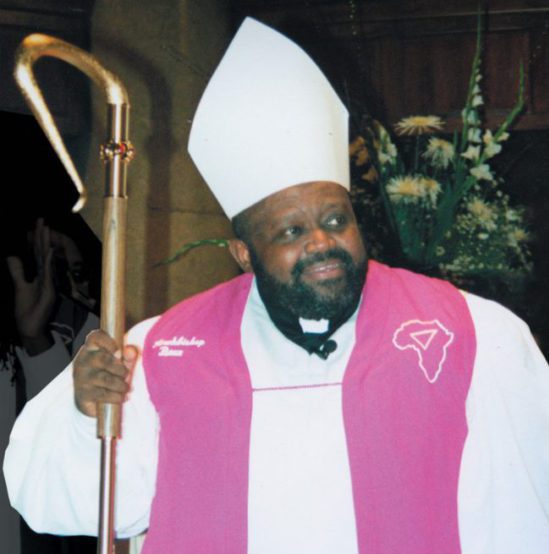 LOS ANGELES – In announcement tinged with sadness, the leadership of Unity Fellowship Church Movement broke the news Tuesday of the death of its founder, Archbishop Carl Bean.
Since its founding in South Los Angeles in 1982, the denomination has had open arms and embraced Black LGBTQ Angelenos and many in the LGBTQ movement and beyond consider it the first Christian church in the United States to welcome Black LGBTQ people.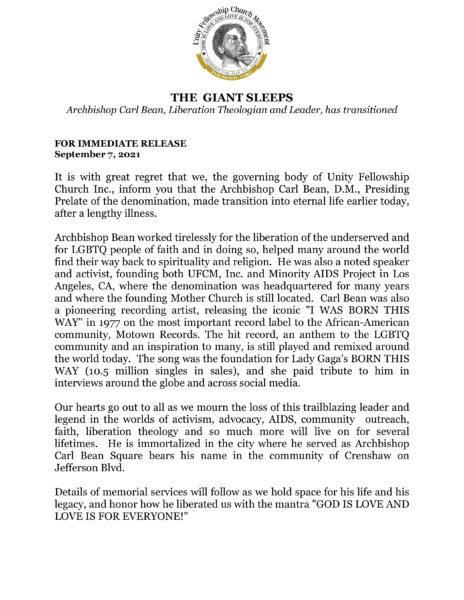 Tributes to Bishop Bean have begun to pour in from around the country as people remembered the dynamic and engaging man of faith.

"Archbishop Carl Bean was an inspiration. Bean cared about LGBTQ+ / same gender loving people when few others did – and consistently dedicated his life to improving the lives of people in our community. From reminding us all that we were 'born this way' in his music and Unity Fellowship Church movement and ministry to creating the first organization in Los Angeles focused on helping Black and Latino HIV/AIDS patients when no one else would – Bean's legacy will live on forever," said  David J. Johns, executive director of the National Black Justice Coalition 
We are deeply saddened by the loss of Archbishop #CarlBean.

Barbara Satin, Faith Work Director at @TheTaskForce says, "We honor and are grateful for his historic work as an openly gay Black pastor, who for decades lived a life of faith and service."

Read on. [1/4] #LGBTQFaith pic.twitter.com/7GOKrioGp8

— TheTaskForce (@TheTaskForce) September 8, 2021
Bean's work in the areas addressing the AIDS/HIV pandemic was noteworthy on its own. According to the Los Angeles Sentinel, "Archbishop Carl Bean started the Minority AIDS Project (MAP) in Los Angeles. MAP was the first community HIV/AIDS organization that focused on the prevalence of HIV/AIDS transmission in the black community during a time when the disease was considered to be relatively new."
In an emailed statement to the Blade, the AIDS Healthcare Foundation(AHF), the largest global AIDS organization today and which began its journey providing care and services to HIV/AIDS patients 35 years ago in Los Angeles providing hospice care to people dying of AIDS, mourned the passing of Bishop Bean.
"Archbishop Carl Bean was my brother in the struggle for the last 35 years. We marched through the fire together during the height of the pain and the dying. Regardless of the pressures that could have divided us, we were always there for each other," said Michael Weinstein, president of AHF. "An irreplaceable part of our history is retired with his death. However, a small piece of his legacy of service lives on at the Carl Bean House, which started as a hospice and still serves today as sacred ground and a place of healing. Rest in the peace you richly earned dear friend and comrade."
"I am deeply saddened by the passing of Archbishop Carl Bean and thank him for his profound and visionary compassion and dedication to marginalized populations be they people with AIDS, people of color, LGBTQ people of color and more," said Cynthia Davis, MPH, an AHF Board Member.
The Los Angeles LGBT Center CEO, Lorri L. Jean wrote;
"Today, the Center joins people throughout Los Angeles mourning the loss of Archbishop Carl Bean. Through the Unity Fellowship and the Minority AIDS Project, Rev. Bean was a guiding light in the fight to end the AIDS pandemic, the effort to provide support to those with HIV, and his lifelong advocacy on behalf of LGBTQ people.
His mission was driven by a sense of justice and deep faith. His work—especially on behalf of Black people with HIV—was inspirational not only to those who provide services to people with HIV/AIDS but to all of us in the LGBTQ movement for equality.
We have lost a leader, but his presence will live on and serve as a beacon for all who believe we can make the world a better place through love and a shared commitment to social justice."
Robert Boller the Los Angeles based Project Angel Food's Director of Programs sent a tribute in memory of the late prelate;
Archbishop Carl Bean passed away in Los Angeles on Tuesday, September 7, 2021. This was the passing of a legendary LGBTQ+ AIDS activist, founder of the Unity Fellowship Church in South Los Angeles, and visionary pioneer behind the Minority AIDS Project. His 1977 Motown hit "I Was Born This Way" became an anthem of LGBTQ+ empowerment in the late seventies and inspired Lady Gaga's "Born This Way."
That's how the world remembers Carl Bean. 
Project Angel Food has a more personal connection. We remember him as a friend, and as a partner in bringing life-saving meals to those with HIV/AIDS― no matter where they lived, and no matter the color of their skin. His fierce commitment to the ideal that love is for everyone, and caring for people with AIDS aligned with OUR vision, our values, and our call.
So much of our history is oral history; hearing how our relationship with Archbishop Bean and Minority AIDS Project came about. Today, 76% of our clients are people of color, but that wasn't always the case. It's my understanding that when we were founded in 1989, many of our first clients were gay white males in Hollywood and West Hollywood. In 1994, with the Ryan White CARE Act, we had to take a hard look at who we were serving, and recognized a need to reach out to other communities, especially communities of color.
This is when Project Angel Food first partnered with Archbishop Carl Bean and Minority AIDS Project. The Minority AIDS Project was led by Carl and operated out of his Unity Fellowship Church on Jefferson Boulevard between La Brea and Hauser. They helped us expand throughout South Los Angeles and all the way to Long Beach.
When I joined Project Angel Food in 1997, another church was acting as our distribution point for South Los Angeles, but with the death of that congregation's AIDS minister in the early 2000's, we needed to find a new home. That's when we reunited with Archbishop Bean, who was happy to take us in at Minority AIDS Project. Their community center became our South Los Angeles distribution center.
Here's how it worked: our Project Angel Food staff driver would drop off meals at Minority AIDS Project, then a volunteer from that area, who we called "Mr. Chris," would make deliveries to our clients from there. He rarely ever missed a delivery day for nearly 15 years; he said it was his personal mission. 
One day the regular driver was out, so as the Dispatch Manager I jumped into the field and took the meals to Unity Hall to meet Mr.Chris. As I entered the hall a big handsome charismatic gentlemen greeted me with a smile and a deep, "Hello and Welcome." I still hear that booming voice in my head that resonated with the power of love.
I returned his greeting and went about my business. When I saw Mr. Chris, he laughed and said, "I see you met the big boss." That was how I came to meet Archbishop Carl Bean.
Project Angel Food, Los Angeles and the world lost an icon of the AIDS movement. Archbishop Dean was instrumental in our growth and into the inclusive agency we are today. His legacy reminds us that we are all worthy of love and hope "Love IS for Everyone."