Meth epidemic getting worse; researchers, community respond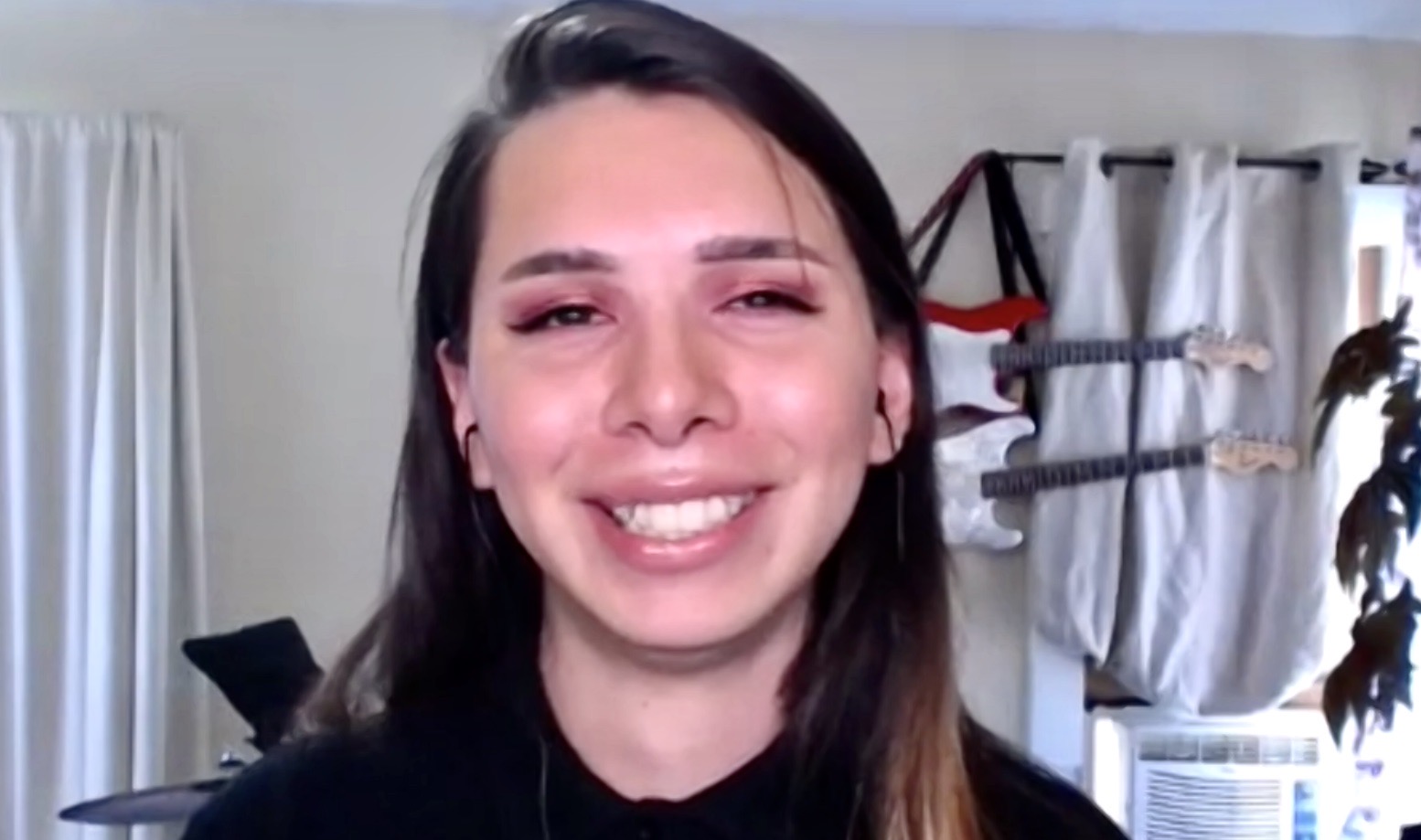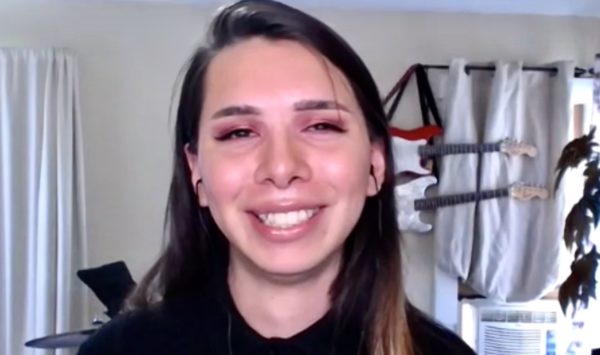 Ex-meth addict Joey Valladares shares testimony during Act Now Against Meth virtual roundtable on July 21, 2020
 It may have been painful for him to tell the truth, but Donald Trump finally acknowledged that the coronavirus pandemic will probably "get worse before it gets better."
The news is not surprising to elected and public officials in Los Angeles County where new cases of the coronavirus now average more than 21,000 daily. Deaths have passed 4,000, though there is still no data on how many are LGBTQ.
Some public health officials are looking through the intersectional lens of HIV/AIDS, STDs, mental health and substance abuse treatment and prevention, however. And on July 21, Richard Zaldivar, founder and executive director of The Wall Las Memorias, a non-profit LGBTQ Latino-focused community health and wellness organization, brought a number of those top professionals together for the Act Now Against Meth virtual roundtable.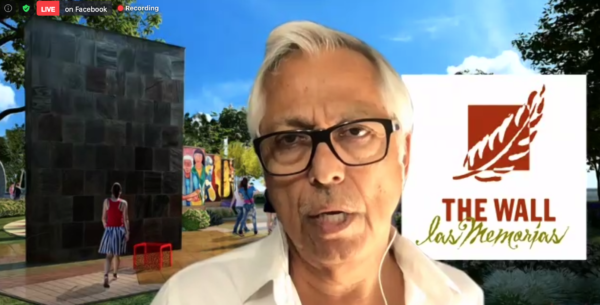 Richard Zaldivar, founder and executive director of The Wall Las Memorias
The important data-heavy discussion addressing HIV and the crystal meth crisis among queer, gay and bisexual men — men who have sex with men (MSM) —in LA County is on The Wall Las Memorias Facebook page.
Zaldivar noted that more than a decade ago, the Office of AIDS reported that "out of every five cases of AIDS in Los Angeles County, three of the five cases were attributed to crystal meth use." A workforce was created, "but the workforce didn't do anything."
In response, The Wall Las Memorias helped create the Act Now Against Meth Coalition, which later brought a 10,000-signature petition to the Board of Supervisors. That yielded in $1.6 million in new funding for treatment and prevention.
But meth became lethal with the introduction of fentanyl. Last year, meth caused more than 1,000 sudden deaths in LA County. Between 2008 and 2017, emergency hospital admissions for meth rose by 604% in California.
Meth made headlines after the 2017 accidental overdose of Black escort Gemmel Moore and Timothy Dean in  2019 in white gay politico Ed Buck's West Hollywood apartment.
LA County Public Health was poised to launch a new MethFreeLACounty.org campaign last March when COVID hit. The roundtable was intended to jumpstart a grassroots community-based response.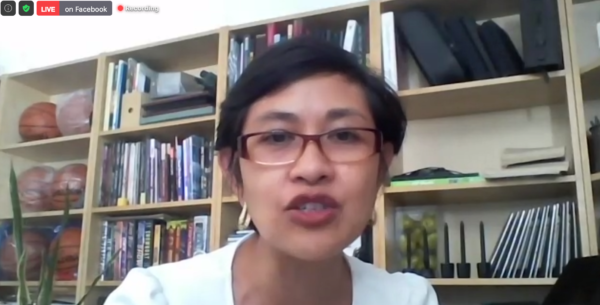 Cheryl Barrit, Executive Director of the LA County HIV Commission
Cheryl Barrit, Executive Director of the LA County HIV Commission, noted the disproportionate impact on Brown and black communities," especially with the complicated intersections of Meth, HIV and COVID-19.
"We need to take charge of creating our own narrative moving forward on how to respond to this crisis," she said.
Mario Perez, Director of the Division of HIV and STD Programs, immediately noted that "the gas pedal was sort of let go a little bit" on the response to meth. The community much reenergize around "the ongoing and quite frankly, worsening meth epidemic."
In fact, he said, LA County is experiencing "a few epidemics. One is the HIV epidemic, the meth epidemic, and more and more, there's a syphilis epidemic," with the intersection of HIV and syphilis exacerbated by meth.
Added to that — a report in April showed that HIV positive meth users exposed to COVID "will have far worse COVID- related health outcomes," Perez said. He presented data indicating that "those 2008 numbers that caused such an alarm are, in fact, worse," concluding that "the impact of this drug is quite profound."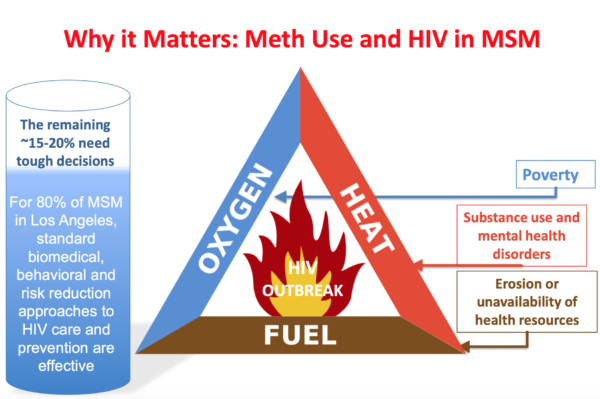 Graphic from presentation by Dr. Steve Shoptaw, Director of UCLA's Center for HIV Identification, Prevention and Treatment Services (CHIPTS)
Also participating in the roundtable were Anders Corey, health deputy for Board of Supervisors President Kathryn Barger, who remember that 10,000-signature petition; Dr. Gary Tsai, SAPC Interim Director and Medical Director, who talked about counterfeit methamphetamine, the increase in hospitalizations and deaths; longtime addiction researchers Dr. Steve Shoptaw, Director of UCLA's Center for HIV Identification, Prevention and Treatment Services (CHIPTS) and Cathy J. Reback, Friends Research Institution/UCLA, who talked about harm reduction, evidence-based biomedical interventions and the importance of meth users to stop smoking.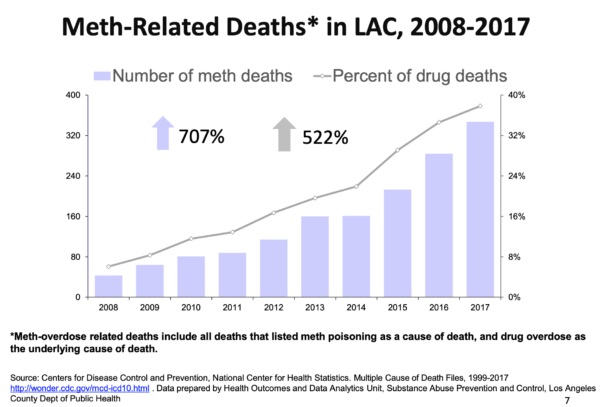 Graphic from presentation by Dr. Gary Tsai, SAPC Interim Director and Medical Director
The roundtable also featured powerful testimonies from Eric Dixon, who talked about meth and homelessness, and a young drag queen/community organizer named Joey Valladares, an example of an LGBTQ person who was lost to meth and found sobriety.
Joey never expected to touch meth after rough family experiences. "I knew that it was something that I could never touch because of it. I didn't like who my brother became," Joey shared. "I saw how it tears people apart."
Then Joey met a random stranger at age 20. "He pulled out a meth pipe and began to smoke next to me and offered me a hit. At that point I had tried math twice at parties by accident. I didn't like how it made me feel, so I was like, I don't understand the hype behind this. I don't know why people do it," Joey said. But "I accepted and I took a hit of his pipe. And in that second and me doing it, it changed me for the rest of my life. It became an immediate problem. It was something that I thought about from that moment on."
Joey found free meth meeting people through Grindr. "I lost sight of all my dreams and everything that I wanted in my life. It all became clouded in meth," Joey said, spurning friends and family, drastically losing weight, getting meth skin and mouth. "I couldn't stop."
Lost, paranoid, wandering downtown barefoot, turned away for having that meth look, Joey had an epiphany.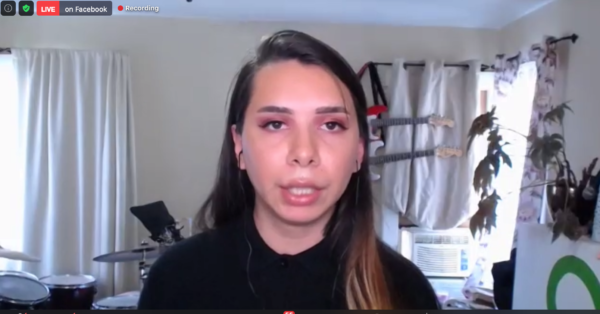 Drag queen/community organizer Joey Valladares
"I saw a really ugly side of humanity that day. And from that moment, I knew that if I kept smoking and if I kept getting high, I was going to really lose who I was as a person," Joey said.
Family and friendly connections on Facebook enabled Joey to get help and build a support system.
Now, two years and eight months sober, Joey said: "Luckily, I'm really happy, but there are still so many people that aren't — people that are still struggling. These conversations are so important and are really needed."
For more on ACT NOW AGAINST METH, go to The Wall Las Memorias. Click here for the presentation by Dr. Steve Shoptaw and click here for the presentation by Dr. Gary Tsai. 
Patti LaBelle, Gladys Knight dazzle World AIDS Day concert 
"As millions remain affected by HIV/AIDS, World AIDS Day provides an opportunity to honor those we've lost and those living with HIV/AIDS"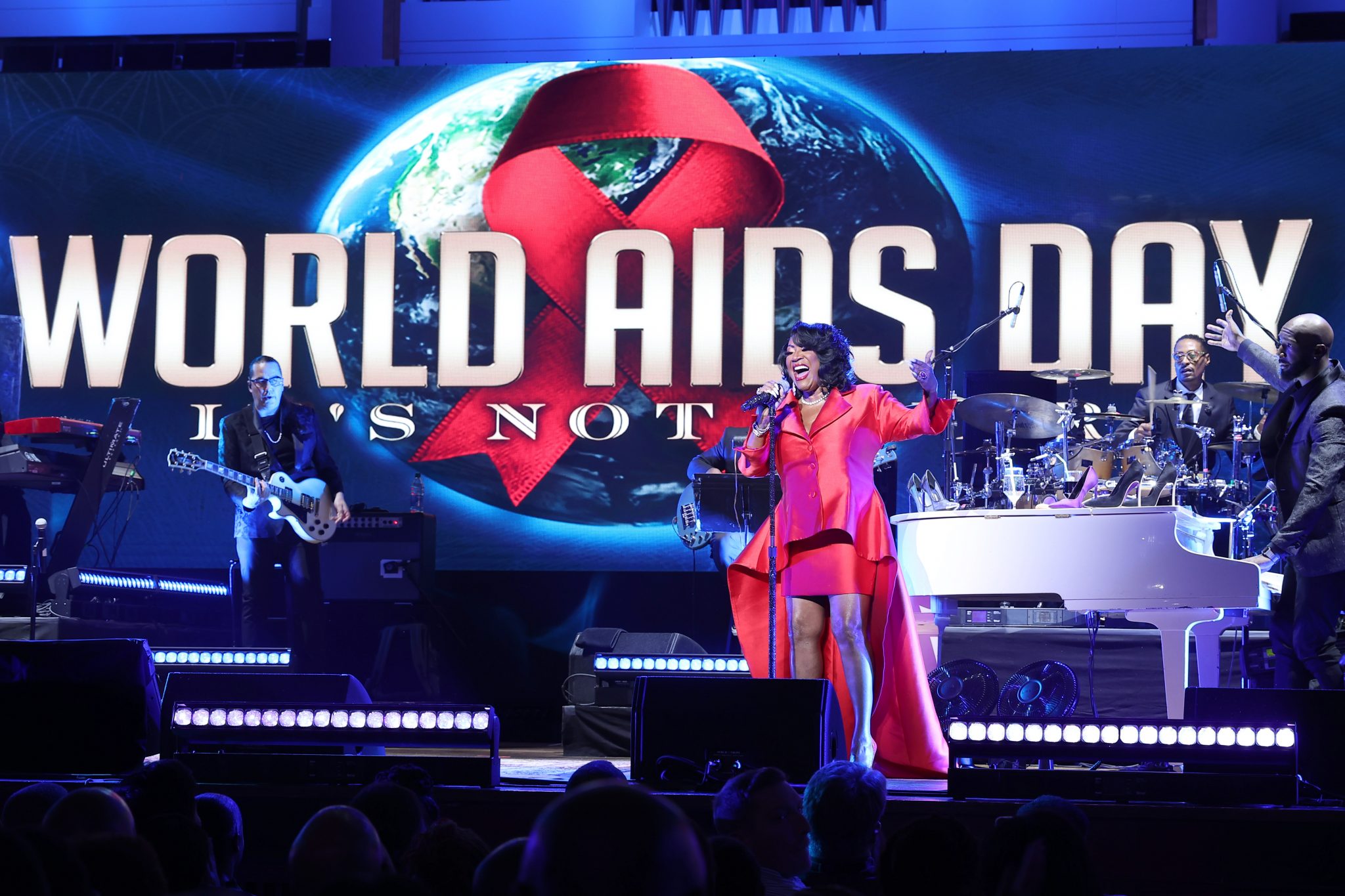 WASHINGTON – The AIDS Healthcare Foundation (AHF) hosted its 2022 World AIDS Day Concert on Wednesday, Nov. 30, in the concert hall of The John F. Kennedy Center for the Performing Arts in the nation's capital.
Renowned multi-Grammy Award-winning vocalists Patti LaBelle and Gladys Knight delivered show-stopping performances to the packed crowd, which included supporters, dignitaries such as: Harold Phillips, Director of the White House Office of National AIDS Policy; White House Senior Advisor for Public Engagement, Mayor Keisha Lance Bottoms, Congresswoman Sheila Jackson Lee, and New Orleans Mayor, Mayor LaToya Cantrell, and more, in a night of hope and celebration.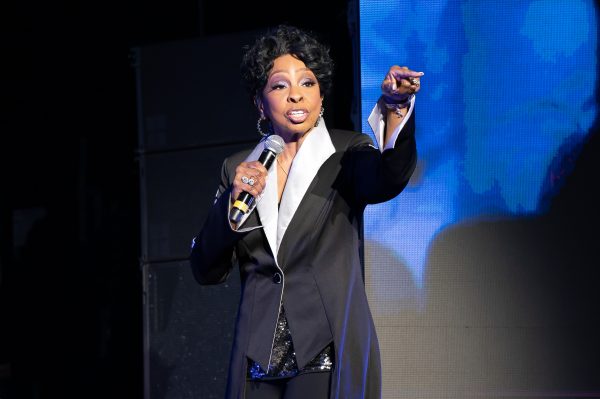 AIDS Healthcare Foundation (AHF), is the world's largest HIV/AIDS care provider, currently operating in 45 countries. The concert is held every year to commemorate World AIDS Day, observed internationally each year on Dec. 1. This year also marked the global organization's 35th anniversary. 
At the event, longtime humanitarian and AIDS advocate, Princess Diana was honored, posthumously, with AHF's Lifetime Achievement Award. Under its "Keep the Promise!" banner, AHF also acknowledged progress made in the global fight against HIV and AIDS and continues to raise awareness about "The Other Pandemic" as a reminder of the significant work still to be done on HIV/AIDS, as well as remembering the lives that have been lost over the years.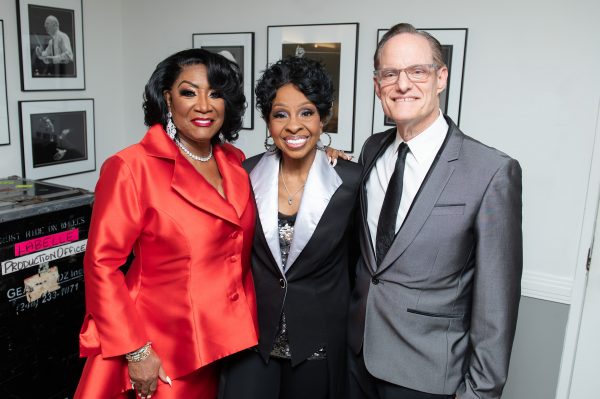 Michael Weinstein, President of AHF, said, "As millions remain affected by HIV/AIDS around the globe, World AIDS Day annually provides an opportunity to honor those we've lost and those living with HIV/AIDS today, as well as reminding leaders and the community of the work that still remains to address this epidemic. From providing compassionate AIDS hospice care in those darkest early days to growing to become the largest global AIDS organization today, now providing lifesaving care and treatment to more than 1.7 million people around the globe, we also celebrate the tireless work of all those who help make today's AHF possible: our staff, Board, affiliate organizations and affinity groups, friends, family and elected officials and community partners across the globe, but most of all, our clients and patients—with our annual 2022 World AIDS Day event. It was a momentous night to host our World AIDS Day concert at The Kennedy Center for the first time, and welcome back the legendary Patti LaBelle, and have another great American icon, Gladys Knight join us, while also being able to honor the legacy and humanitarian work of the late Princess Diana."