Ripa's phony tributes to Regis?
Philbin said he never heard from former co-host after leaving show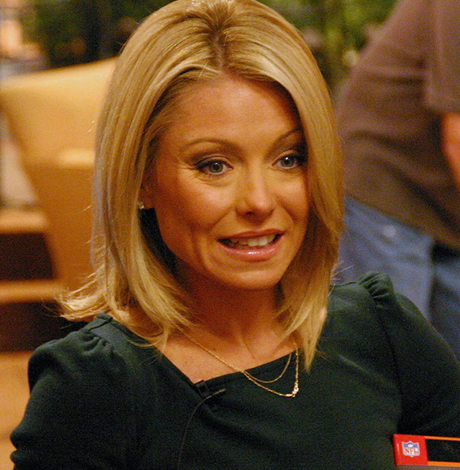 "If Mr. Lawrence can produce a contract, signed by me and Mr. Lawrence on the same page, at any time in history from the beginning of time, I will toast that contract, smear it with cream cheese and eat it on national television." —Judge Judy Sheindlin addresses accusations of skulduggery regarding the sale of her syndicated show's library. While I assume she will prevail, I would really enjoy seeing her eat the contract on TV.
Pandemic or not, August is typically the slowest time in entertainment – at least in terms of consumption. When I cannot watch "The View" shortly after waking, I feel out of step with the world. And when I cannot watch "The Talk" shortly after breakfast, I know it's August. And yet, in the midst of this wasteland, television news continues to be generated — whether it is speculation on if Meghan McCain will return to "The View" after her baby is born (she claims she will); whether Sara Haines will return to "The View" since her "GMA" offshoot has been cancelled; and what will happen to Michael Strahan…and his lisp?
I admit it: I got caught up in the tributes to Regis Philbin. Then I started watching interviews he gave. In a sit-down with Larry King, Regis made a staggering confession when asked, "Do you keep in touch with Kelly Ripa?" "Not really, no. Never once did they ask me to go back … She got very offended when I left. She thought I was leaving because of her. I was leaving because I was getting older and it wasn't right for me anymore." Larry pressed – has Regis heard from her? "Never have." Counter that with all the tributes Kelly has shown up on — inconsolable. Not all is as it seems. Think about that when you judge Ellen.
Moving on to something far more important – the Rockettes have cancelled their annual "Christmas Spectacular" at Radio City Music Hall. When the Rockettes are worried about kicking off, we're doomed.
What a week we had on "Billy Masters LIVE." Tuesday kicked off with the outrageous Judy Gold – whose book, "Yes, I Can Say That," is not only hilarious but also brilliant. It is a perfect book to read in these times of social media outrage and political correctness (I heartily recommend the audiobook, which Judy reads). We were joined by Wilson Cruz. To say I'd wait a lifetime for Wilson is an understatement. We talked about our long friendship – complete with many heretofore unseen photos of him in various forms of undress. He was thoughtful, witty, sincere, and dishy. Everything I'd want in a boyfriend…er, I mean a guest! Definitely worth checking out.
On Thursday, Provincetown during a pandemic was the topic. We started off with Edmund Bagnell – who you may know from Well-Strung. He is currently doing a solo show at the Crown & Anchor. Also at the Crown is Varla Jean Merman, who popped in (out of drag) to discuss the challenges of laughing at the coronavirus. It was a perfect way to end the week. You can see all of our shows on BillyMasters.com/TV.
You may not have heard of Alex Morse, but he's the gay, 31-year-old mayor of Holyoke, Mass., who is running for Congress. That alone would not make him column-worthy during our quarter-century celebration. No, he made the cut because he's admitted to having had consensual sex with college students. Oh, did I mention he was a lecturer at the school in question? He made this revelation after some of his students claimed it was not consensual. He's been accused of "using his position of power for romantic or sexual gains."
I was shocked to read that Kevin McHale tried to kill his boyfriend. That may be a bit harsh. What he actually did was "accidentally poison" him. Potato/Potahto. The "Glee" star served his boyfriend, Austin McKenzie, some undercooked chicken sausage. In short order, McKenzie got "superrrrr sick" and ran out to get tested for the coronavirus…twice! After both tests came back negative, they realized McHale has simply given him salmonella. Oops! "He should break up with me. I would," said Kevin. Austin then posted this: "I left Twitter years ago. I'm back on now to monitor my thirsty boyfriend, Kevin Mchale, who 'accidentally' gave me salmonella 5 days ago."
Our "Ask Billy" question comes from Tim in Detroit: "Did you see those photos of Kit Harington? WTF?"
For those of you who aren't in the know, the "Game of Thrones" star was snapped walking down the streets of London with his right arm down his pant leg. From the series of snaps, many have speculated that Kit was simply adjusting his dick – which we've all done from time to time. But his arm is so deep down there, I think he might have been trying to flatten some boxers. Unless his dick is REALLY long. I guess you'll have to check out BillyMasters.com and decide for yourself.
When we're running longer than Kit's kit, it's definitely time to end another column. Speaking of long, this month we are celebrating 25 years of writing this column. In some ways, it's even more fun today. Believe it or not, back then I had to fax the column every week to some of my papers. And a few got theirs via snail mail – talk about timely! Should you need more of me (allowing for social distancing), write to [email protected], and I promise to get back to you after I find the answer in my pants! So, until next time, remember, one man's filth is another man's bible.
Shark Tank star Daymond John & Lowe's to help LGBTQ+ entrepreneurs
Diverse small business owners are invited to pitch Lowe's executives for a chance to sell their products online and in stores nationwide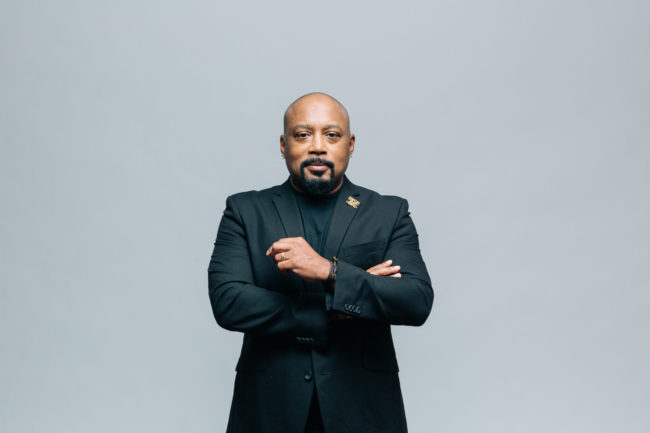 MOORESVILLE, N.C. – Lowe's and Daymond John, star of ABC's Shark Tank and New York Times best-selling author, are announcing the next round of Making It…With Lowe's, a nationwide pitch program that gives diverse entrepreneurs a chance to take their business to the next level by selling on Lowes.com and in Lowe's stores nationwide.
Nearly one-third of small businesses in the U.S. were forced to close due to the pandemic, and one-quarter of minority-owned businesses have temporarily shut their doors. Although the economy is re-opening, entrepreneurs continue to face extraordinary challenges as they work hard to stabilize their businesses. Lowe's is bringing back Making It… With Lowe's at a time when it is needed most, providing opportunities for diverse entrepreneurs to grow their businesses amid obstacles that can feel overwhelming.
Lowe's encourages people of color, women, veterans, people with disabilities, and members of the LGBTQ+ community to apply.
"Making It…With Lowe's shines a light on the remarkable stories of diverse small business owners who are often overlooked and underrepresented," said Daymond John, star of ABC's Shark Tank, entrepreneur and investor who will once again host and lend his expertise to give advice to the program finalists.
"Last year's program underscored the importance of giving them an opportunity to break through traditional processes. This year, as so many diverse small business owners begin the recovery process, it is even more important to provide them with a much-deserved space to succeed," John added.
The first round of Making It…With Lowe's attracted more than 1,300 product submissions and the top suppliers received invaluable mentorship from Daymond John and Lowe's merchants that helped them expand their reach, grow their business and connect with new consumer audiences.
"As a company that began as a single store 100 years ago, we know firsthand how important small businesses are to the communities they serve. Through Making It… With Lowe's, we can help diverse entrepreneurs reach their dreams of growing and scaling their businesses, all while helping us find innovative, clever and solution-driven products that we're proud to offer," said Marvin R. Ellison, Chairman and CEO of Lowe's. "Making It… With Lowe's is an extension of our commitment to underserved communities and helps us ensure our products are as diverse as our associates and customers."
Lowe's especially encourages applicants who are members of the LGBTQ+ community, minorities, people with disabilities, veterans and women to apply, with innovative products both in and beyond home improvement categories. Hundreds of entrepreneurs will be evaluated for the opportunity to sell their product on Lowes.com, then 75 suppliers will be invited to meet with Lowe's merchandising teams to be considered for additional promotion.
Consumers will be invited to vote for their "fan favorite" among the top 15 suppliers. The field will then narrow to the five top suppliers and the fan favorite, who will pitch their products to Lowe's executives for an opportunity to receive a truly unique mentorship and land on Lowe's shelves and Lowes.com to reach millions of customers.
Making It… With Lowe's offers:
Thousands of dollars in business grants
Mentorship from Daymond John
Opportunity to sell products at Lowes.com and at Lowe's stores nationwide
Making It… With Lowe's is just one part of the company's efforts to support small businesses, and its overall efforts to increase supplier diversity as part of its Total Home Strategy. Last year, Lowe's committed $55 million to fund grants for minority- and women-owned small businesses, as well as rural small businesses. Lowe's and partner LISC distributed these grants to more than 2,700 small businesses, making Lowe's the largest donor to LISC's Small Business Relief & Recovery Program and COVID Rapid Relief & Resiliency Fund.
As part of Lowe's continued support of small businesses, the company will put the inspiring stories of Making It… With Lowe's finalists on display during an in-person pitch event at a Charlotte-area Lowe's store later this year. Visit Lowes.com/MakingItWithLowes to learn more about the program.
Today through July 30 at midnight PST, applicants are invited to apply at Lowes.com/MakingItWithLowes.
"Parks make life better month," proclaims LA County Board of Supervisors
Parks Make Life Better Month recognizes the positive community benefits of parks, open space, trails, recreation facilities and programs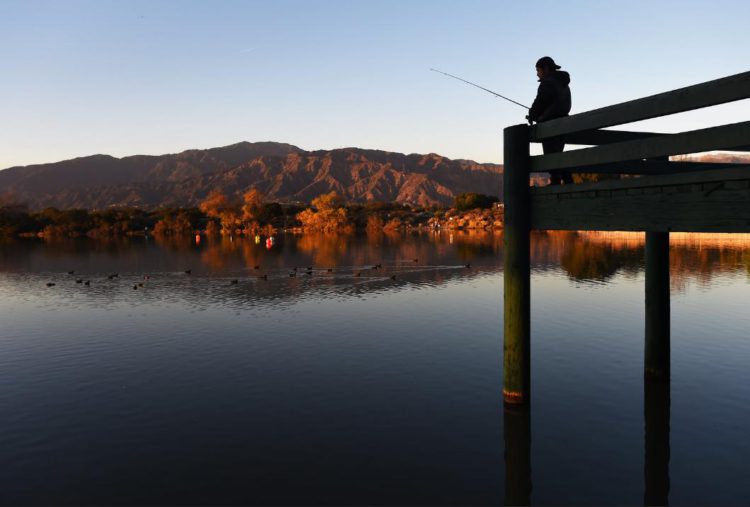 LOS ANGELES – The LA County Board of Supervisors unanimously approved a motion Tuesday proclaiming July as "Parks Make Life Better!" Month in recognition of the Los Angeles County Department of Parks and Recreation (LA County Parks) and the vital role local, community, regional parks, dog parks, nature centers, trails, open space, and facilities have on contributing to healthy people and communities.
The motion, made by Chair Hilda L. Solis, Supervisor of the First District, comes after LA County Parks experienced its highest number of visitors and demand on services in decades as County residents looked for critical recreation programs and facilities during COVID-19. LA County Parks never closed parks, trails or restrooms and hosted programs such as food distributions, providing thousands of families stability, and supported recovery through COVID-19 testing and vaccination sites. During a time of great uncertainty, loss, sadness and isolation, LA County Parks staff stood together in the service of others to continue the safe operations of parks and outdoor spaces.
"Los Angeles County parks serve as an essential component of the County's social fabric that unites people across regions and provides recreational opportunities for residents to live, play, and learn," said Chair Solis. "Throughout the pandemic we saw a surge in foot traffic across parks and trails, affirming the importance of outdoor spaces in enhancing and supporting the overall health and well-being of communities. By declaring July as Parks Make Life Better Month, we acknowledge the role of parks in supporting community health and elevate the work of our park employees who have worked diligently to ensure the continuation of park programming at a time when it was most needed."
LA County Parks also initiated grab-n-go events while simultaneously delivering pre-recorded and live virtual programming through LA County's Virtual Recreation Center Parks From Home. This exceedingly high volume of usage not only proves that parks are a crucial part of every, individual community they are in, but that they also serve as an entry point to care and social safety nets while being an anchor for those most impacted by community instability to seek refuge, rest and resilience.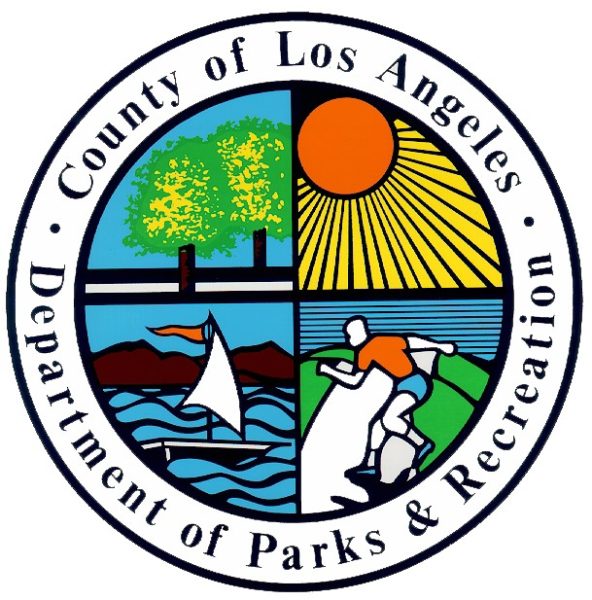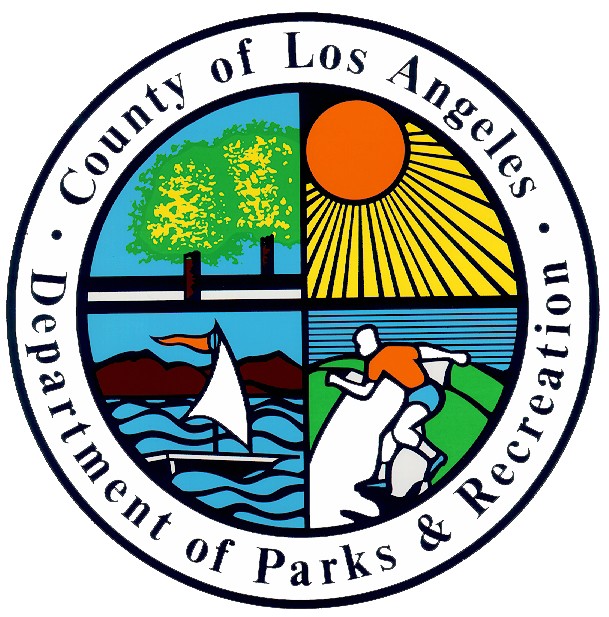 "Now more than ever, youth, families and seniors need access to parks and spaces to reconnect with others, engage in physical activity and experience the health benefits being in nature and outdoors offers." said Norma Edith García-González, Director of the County of Los Angeles Department of Parks and Recreation. "As we safely re-emerge from the pandemic this year, eliminating barriers to programs and services that promote health equity is essential. Parks Make Life Better month highlights the value of our Every Body Plays programming in providing access to swim, nature centers, recreational park programming in promoting health equity."
LA County's parks, recreation programs and facilities build healthy, active communities that aid in the prevention of chronic disease, and also improve the mental and emotional health of all community members. Recreational programs and services help residents experiencing violence heal from trauma and serve as safe havens. LA County's open space and natural recreation areas ensure the ecological beauty of the community is preserved and provide a place for children and adults to connect with nature as they enjoy the outdoors.
Parks Make Life Better Month recognizes the positive personal and community benefits of parks, open space, trails, recreation facilities and programs, nature education, and sports for able and disabled children, teens, adults, and seniors. By elevating the role of parks in building healthy people and communities, our goal is to inform the public on the many benefits of accessing parks, facilities, programs and services.
The Los Angeles County Department of Parks and Recreation manages 183 parks and operates a network of 70,079 acres of parkland, 475 sports amenities such as futsal, basketball, tennis, lawn bowling and multipurpose fields, 42 swimming pools, 15 wildlife sanctuaries, 10 nature centers that serve as a refuge for over 200 animals, 14 lakes – 3 of which are boating and swimming lakes, 5 equestrians centers, more than 210 miles of multi-use trails, the largest municipal golf system in the nation, consisting of 20 golf courses, in addition to the world-class Arboreta and Botanic Gardens and performance venues – Descanso Gardens, Los Angeles County Arboretum, Virginia Robinson Gardens and South Coast Botanic Gardens and the Hollywood Bowl and Ford Theaters.
LA County Military Veteran Affairs resiliency program for women veterans
The program is grounded in the innate capacity of humans to heal, and the wolves ability to model and mirror healing for us

ACTON, CA. – The County of Los Angeles Department of Military and Veterans Affairs (MVA) and The Wolf Connection are partnering to provide women veterans a free course in resiliency, especially for those affected by trauma.   
Eight on-site sessions will be held once a week during summer/fall 2021 at the Wolf Heart Ranch in Acton, CA from 9:00 AM – 2:00 PM.
This eight-session signature program will foster a pack experience for Women Veterans. The program is grounded in the innate capacity of humans to heal, and the wolves ability to model and mirror healing for us. The wolves, wolf dogs and human facilitators will offer life affirming self-regulation and resiliency strategies. You will be invited to consider your unique role in the pack, and the gifts that you offer to your community and society at large.
"The hardest part of coming back home was to be rejected by people because of the way I look. I gave everything for them and their families, and I never thought this would happen. Being unconditionally accepted and loved by Willow [wolf] has literally changed my life. I feel a huge weight releasing off my chest, as if one of my lungs was missing too and now I have it back. –From an explosive-disposal unit service member
As crazy and chaotic as the deployment was, I find civilian life a lot crazier. There is no ROE (rules of engagement) here. I am anxious all the time, more than I was in Afghanistan. But after a day here with the wolves, I feel like I have a pack again. I feel they understand me. –From a veteran battling depression and homelessness
Apply here to be part of this one-of-a-kind program.
The LA County Department of Military and Veterans Affairs (DMVA) provides assistance to LA County veterans, active service members and their families with resources, programs, services and state and federal benefits, including: compensation and pension claims, burial benefits and services, medical and mental health referral, education and vocational rehabilitation, home loans and grants applications, employment and job placement assistance, DMV veteran designation, legal service referrals, appeal processes, incarcerated veterans and aid and attendance.