Ripa's phony tributes to Regis?
Philbin said he never heard from former co-host after leaving show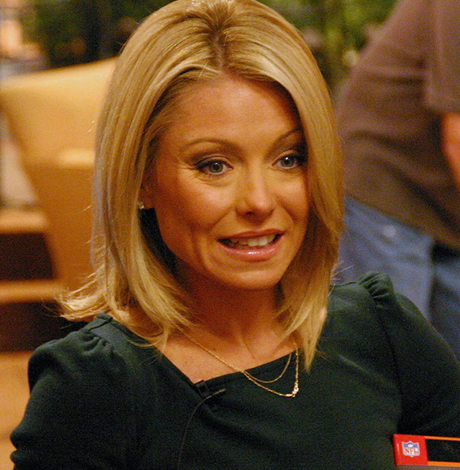 "If Mr. Lawrence can produce a contract, signed by me and Mr. Lawrence on the same page, at any time in history from the beginning of time, I will toast that contract, smear it with cream cheese and eat it on national television." —Judge Judy Sheindlin addresses accusations of skulduggery regarding the sale of her syndicated show's library. While I assume she will prevail, I would really enjoy seeing her eat the contract on TV.
Pandemic or not, August is typically the slowest time in entertainment – at least in terms of consumption. When I cannot watch "The View" shortly after waking, I feel out of step with the world. And when I cannot watch "The Talk" shortly after breakfast, I know it's August. And yet, in the midst of this wasteland, television news continues to be generated — whether it is speculation on if Meghan McCain will return to "The View" after her baby is born (she claims she will); whether Sara Haines will return to "The View" since her "GMA" offshoot has been cancelled; and what will happen to Michael Strahan…and his lisp?
I admit it: I got caught up in the tributes to Regis Philbin. Then I started watching interviews he gave. In a sit-down with Larry King, Regis made a staggering confession when asked, "Do you keep in touch with Kelly Ripa?" "Not really, no. Never once did they ask me to go back … She got very offended when I left. She thought I was leaving because of her. I was leaving because I was getting older and it wasn't right for me anymore." Larry pressed – has Regis heard from her? "Never have." Counter that with all the tributes Kelly has shown up on — inconsolable. Not all is as it seems. Think about that when you judge Ellen.
Moving on to something far more important – the Rockettes have cancelled their annual "Christmas Spectacular" at Radio City Music Hall. When the Rockettes are worried about kicking off, we're doomed.
What a week we had on "Billy Masters LIVE." Tuesday kicked off with the outrageous Judy Gold – whose book, "Yes, I Can Say That," is not only hilarious but also brilliant. It is a perfect book to read in these times of social media outrage and political correctness (I heartily recommend the audiobook, which Judy reads). We were joined by Wilson Cruz. To say I'd wait a lifetime for Wilson is an understatement. We talked about our long friendship – complete with many heretofore unseen photos of him in various forms of undress. He was thoughtful, witty, sincere, and dishy. Everything I'd want in a boyfriend…er, I mean a guest! Definitely worth checking out.
On Thursday, Provincetown during a pandemic was the topic. We started off with Edmund Bagnell – who you may know from Well-Strung. He is currently doing a solo show at the Crown & Anchor. Also at the Crown is Varla Jean Merman, who popped in (out of drag) to discuss the challenges of laughing at the coronavirus. It was a perfect way to end the week. You can see all of our shows on BillyMasters.com/TV.
You may not have heard of Alex Morse, but he's the gay, 31-year-old mayor of Holyoke, Mass., who is running for Congress. That alone would not make him column-worthy during our quarter-century celebration. No, he made the cut because he's admitted to having had consensual sex with college students. Oh, did I mention he was a lecturer at the school in question? He made this revelation after some of his students claimed it was not consensual. He's been accused of "using his position of power for romantic or sexual gains."
I was shocked to read that Kevin McHale tried to kill his boyfriend. That may be a bit harsh. What he actually did was "accidentally poison" him. Potato/Potahto. The "Glee" star served his boyfriend, Austin McKenzie, some undercooked chicken sausage. In short order, McKenzie got "superrrrr sick" and ran out to get tested for the coronavirus…twice! After both tests came back negative, they realized McHale has simply given him salmonella. Oops! "He should break up with me. I would," said Kevin. Austin then posted this: "I left Twitter years ago. I'm back on now to monitor my thirsty boyfriend, Kevin Mchale, who 'accidentally' gave me salmonella 5 days ago."
Our "Ask Billy" question comes from Tim in Detroit: "Did you see those photos of Kit Harington? WTF?"
For those of you who aren't in the know, the "Game of Thrones" star was snapped walking down the streets of London with his right arm down his pant leg. From the series of snaps, many have speculated that Kit was simply adjusting his dick – which we've all done from time to time. But his arm is so deep down there, I think he might have been trying to flatten some boxers. Unless his dick is REALLY long. I guess you'll have to check out BillyMasters.com and decide for yourself.
When we're running longer than Kit's kit, it's definitely time to end another column. Speaking of long, this month we are celebrating 25 years of writing this column. In some ways, it's even more fun today. Believe it or not, back then I had to fax the column every week to some of my papers. And a few got theirs via snail mail – talk about timely! Should you need more of me (allowing for social distancing), write to [email protected], and I promise to get back to you after I find the answer in my pants! So, until next time, remember, one man's filth is another man's bible.
LA County Parks Winter Wonderland returns
Snow Days, Sled Rides, Toy Giveaways, Craft Villages, Teen Zone and More!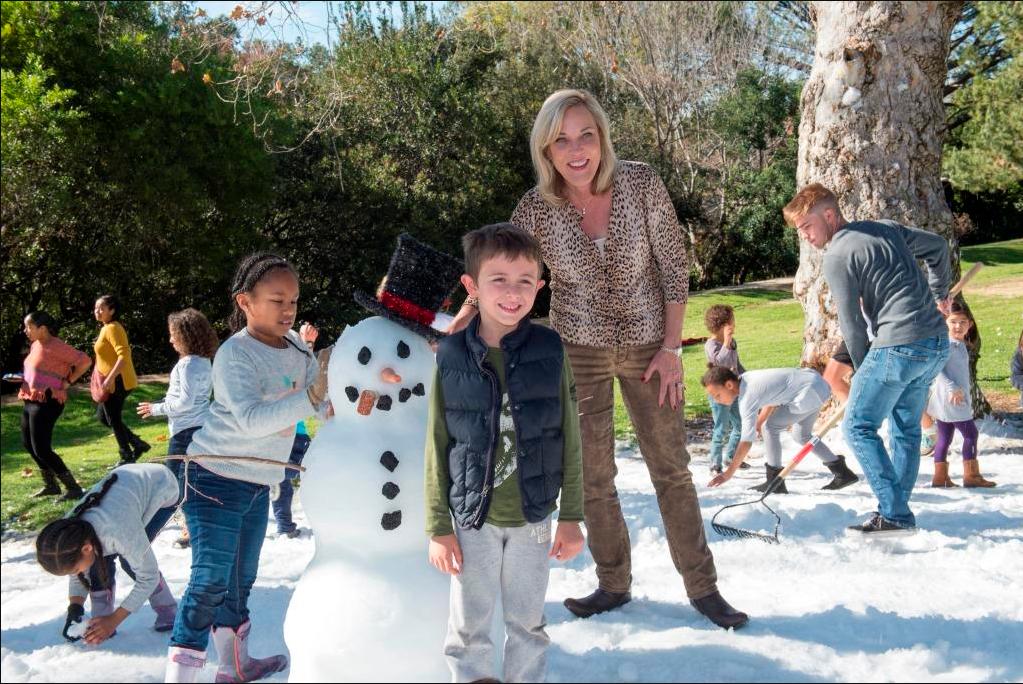 LOS ANGELES – It's Park Time L.A. County! Parks After Dark returns with an enchanting Winter Wonderland experience that will bring holiday cheer and 40 to 80 tons of snow to 34 L.A. County Parks in the month of December.
This holiday action packed celebration is for the entire family and is bigger and better than ever before, with more snow, more toys, more craft activities and more fun! All for free!
Parks After Dark Snow Patrol teams, staffed by passionate and dedicated Parks & Recreation personnel, are ready to transform local parks into wintry paradises complete with sled runs, photo opportunities, snack stations, holiday treats and a craft village where children can decorate their own holiday stocking! Families should plan to arrive early at their local park for a toy giveaway for ages 0-17, while supplies last.
New this year to the Winter Wonderland experience is a Teen Zone where young adults can enjoy their own space to hang out with their friends, create and design art, listen to music, silkscreen holiday shirts and make their own personalized Santa hat!
Also beginning this year, selected parks will double their fun with Mega Snow days, which will bring up to 80 tons of snow to Earvin "Magic" Johnson Park, Val Verde Park, Belvedere Park, El Cariso Park, Loma Alta Park, Ted Watkins Park, Roosevelt Park and Valleydale Park.
The L.A. County Parks Winter Wonderland is possible thanks to the generosity of Los Angeles Department of Social Services, Los Angeles County Department of Parks and Recreation, and the L.A. County Probation Department.
"Parks After Dark brings family, friends, neighbors and community together in their local park," County of Los Angeles Department of Parks and Recreation (DPR) Director Norma Edith García-González said. "The Winter Wonderland experience will provide youth and families a memorable snow day experience and much more to celebrate the joy of the holiday season. I am grateful to DPR Staff for all their work to bring 40 to 80 tons of snow to 34 parks this holiday season!"
Parks After Dark, launched in 2010, has proven to be a successful prevention and intervention program that provides multiple benefits to vulnerable communities, decreasing violence and crime, and increasing social cohesion and community well-being. In 2018, Parks After Dark was recognized by the National Recreation and Park Association, which presented L.A. County Parks and Recreation with is Best in Innovation award.
For more information on Parks After Dark Winter Wonderland, visit https://parks.lacounty.gov/winterpad
Locations, dates, and times for Parks After Dark Winter Wonderland are listed below:
Friday, Dec. 2
Col. Leon H. Washington Park – 8908 S. Maie Ave., Los Angeles (4-8 p.m.)
Mary M. Bethune Park – 1244 E. 61st St., Los Angeles – (4-8 p.m.)
Charter Oak Park – 20261 E. Covina Blvd., Covina – (4-8 p.m.)
Pamela County Park – 2236 Goodall Ave., Duarte – (4-8 p.m.)
Saturday, Dec. 3
Eugene A. Obregon Park – 4021 E. First St., Los Angeles – (12-4 p.m.)
City Terrace Park – 1126 N. Hazard Ave., East Los Angeles – (4-8 p.m.)
Earvin "Magic" Johnson Park – 905 E. El Segundo Blvd., Los Angeles (12-4 p.m.) (Mega Snow)
George Washington Carver Park – 1400 E. 118th St., Los Angeles – (4-8 p.m.)
Val Verde Community Regional Park – 30300 W. Arlington Rd., Val Verde
(12-4 p.m.) (Mega Snow)
Belvedere Community Regional Park – 4914 E. Cesar Chavez Ave., Los Angeles
(4-8 p.m.) (Mega Snow)
Friday, Dec. 9
Adventure Park – 10130 S. Gunn Ave., Whittier – (4-8 p.m.)
Sorenson Park – 11419 Rose Hedge Dr., Whittier – (4-8 p.m.)
Saybrook Park – 6250 E. Northside Dr., East Los Angeles – (4-8 p.m.)
Jesse Owens Community Regional Park – 9651 S. Western Ave., Los Angeles –
(4-8 p.m.)
Saturday, Dec. 10
El Cariso Community Regional Park – 13100 Hubbard St., Sylmar – (12-4 p.m.) (Mega Snow)
Loma Alta Park – 3330 N. Lincoln Ave., Altadena – (4-8 p.m.)
Helen Keller Park – 12521 S. Vermont Ave., Los Angeles – (12-4 p.m.)
Athens Park – 12603 S. Broadway, Los Angeles – (4-8 p.m.)
San Angelo Park – 245 S. San Angelo Ave., La Puente – (12-4 p.m.)
Bassett Park – 510 N. Vineland Ave., La Puente – (4-8 p.m.)
East Rancho Dominguez Park – 15116 S. Atlantic Ave., Compton – (12-4 p.m.)
Ted Watkins Memorial Park – 1335 E. 103rd St., Los Angeles – (4-8 p.m.)
(Mega Snow)
George Lane Park – 5520 W Ave L-8, Quartz Hill (4-8 p.m.)
Friday, Dec. 16
Ruben F. Salazar Park – 3864 Whittier Blvd., Los Angeles (4-8 p.m.)
William Steinmetz Park – 1545 S, Stimson Ave., Hacienda Heights – (4-8 p.m.)
Amigo Park – 5700 S. Juarez Ave., Whittier – (4-8 p.m.)
Amelia Mayberry Park – 13201 E. Meyer Rd., Whittier – (4-8 p.m.)
Saturday, Dec. 17
Stephen Sorenson Park – 16801 E. Avenue P, Lake Los Angeles (12-4 p.m.)
(Mega Snow)
Jackie Robinson Park – 8773 E. Avenue R, Littlerock – (4-8 p.m.)
Mona Park – 2291 E. 121st St., Compton (12-4 p.m.
Franklin D. Roosevelt Park – 7600 Graham Ave., Los Angeles – (4-8 p.m.)
(Mega Snow)
Rimgrove Park – 747 N. Rimgrove Dr., La Puente – (12-4 p.m.)
Allen J. Martin Park – 14830 E. Giordano St., La Puente – (4-8 p.m.)
Valleydale Park – 5525 N. Lark Ellen Ave., Azusa – (4-8 p.m.) (Mega Snow)