Ash Christian, 35, Outfest Alum and Emmy Award-winner dies at 35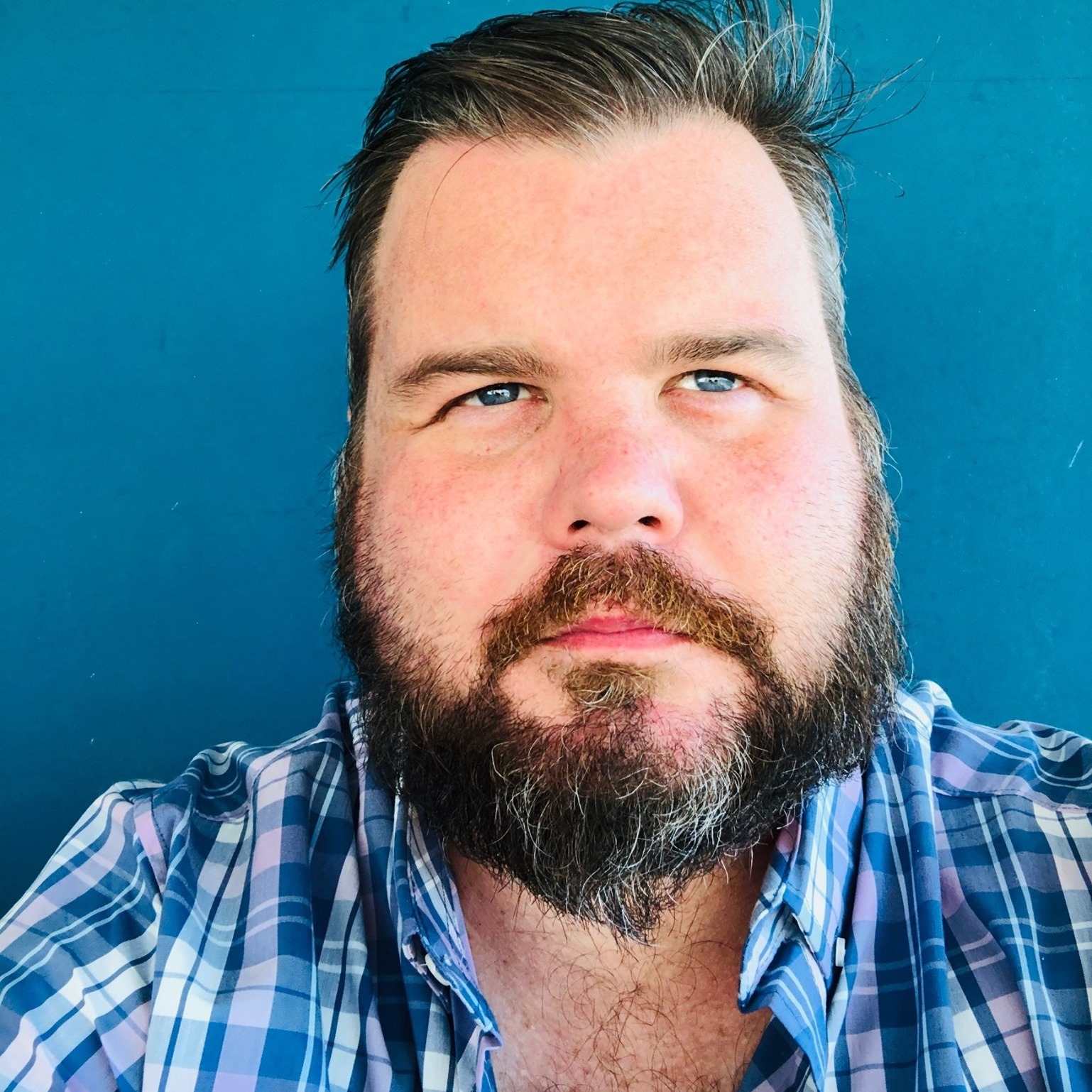 Emmy Award winning producer, actor, filmmaker and LGBTQ+ activist Ash Christian died in his sleep on Friday, August 14, 2020 while vacationing in Puerto Vallarta, Mexico.
Ash was a prolific filmmaker who had numerous projects in various stages of production that were set to launch in 2020, including "As Sick As They Made Us," Mayim Bialik's directorial debut, starring Dustin Hoffman, Candice Bergen and Simon Helberg; "Nightfall" with Matt Bomer and Sam Worthington, directed by Addison McQuigg (Bloodline); and "The Sixth Reel," directed by and starring Charles Busch and co-directed by Carl Andress.
"Ash was a great friend, colleague and partner in crime. He was a champion of indie film and filmmakers and his love of the process of putting movies together was infectious. My heart goes out to his family, especially his mother. The world lost one of the good ones," said longtime friend and producing partner Anne Clements.
Clements and Christian were planning at least two Fall 2020 releases, including "Chick Fight" with Malin Akerman, Fortune Feimster and Alec Baldwin and "Paper Spiders", featuring Lili Taylor, Max Casella and Peyton List, among others.
Longtime friend and producing partner Jordan Yale Levine of Yale Productions, with whom Ash had recently worked on "After Everything" with Marissa Tomei, Gina Gershon and Jeremy Allen White, and "Burn" with Josh Hutcherson, Tilda Cobham-Hervey and Suki Waterhouse said, "With Ash, work was always fun. That's the effect he had on people. I will miss my good friend dearly, as I know so many others will as well. The world has lost a talented writer/director/producer, but most importantly, a great person who had so much more life to live,"
Ash's love for entertainment began in a little community theatre in Paris, Texas.
A rare talent and rising star, at the tender age of 14 years old he began writing and directing short films. At 16, he moved to Los Angeles to become an actor. At 19, he wrote, directed and starred in his first feature film, "Fat Girls," which premiered at New York's Tribeca Film Festival. The film won the Outstanding Emerging Talent Award at Los Angeles' Outfest in 2006.
As an actor, Ash was known for starring starring roles in "The Good Fight", "The Good Wife" and "Law and Order".
He owned Cranium Entertainment, a production company based in New York, which produced several films that Hollywood Reporter called "SXSW hits;" "1985," "Hurricane Bianca: From Russian With Hate" (a 2016 film starring RuPaul's Drag Race winner Bianca Del Rio)," "Little Sister" and "Coin Heist."
He also produced popular films "Hello Again", "Social Animals" and "Coyote Lake".
Ash co-produced for "Next to Normal" a powerful rock musical that grappled with mental illness in a suburban family which won three Tony Awards and a Pulitzer Prize.
Bianca Del Rio posted, "2020 is a rough year. @ashchristian you will be missed. Thank you for always having faith in me. Rest well, my friend."
"I didn't believe it when I heard. I was just joking and texting with you earlier this week. My friend. Intelligent. Funny. A fellow Paris Texan. We were two of the gays from Paris that found each other in the biz and vowed to make it to the front page of the Paris News," "We're Here" star Shangela shared on Instagram. "I keep looking at our last texts like 'how is it that if I text you right now there's no way you can ever text me back?' this hurts. But I promise u I'll check in on ur mom. And I'll forever honor the belief u had in me. @ashchristian Rest In Peace my amazing friend. you made your beautiful mark on this crazy world for sure."
Actress Lauralee Bell captioned her Instagram Stories, "RIP sweet Ash! Thank you for your friendship &talent!"
The cause of death is unknown but he had reportedly experienced some health problems in the past week.
Kay Lahusen, LGBTQ equality rights pioneer has died at 91
Kay was the first out LGBTQ photo journalist, an author and partner of her beloved Barbara Gittings. They were pioneers in LGBTQ activism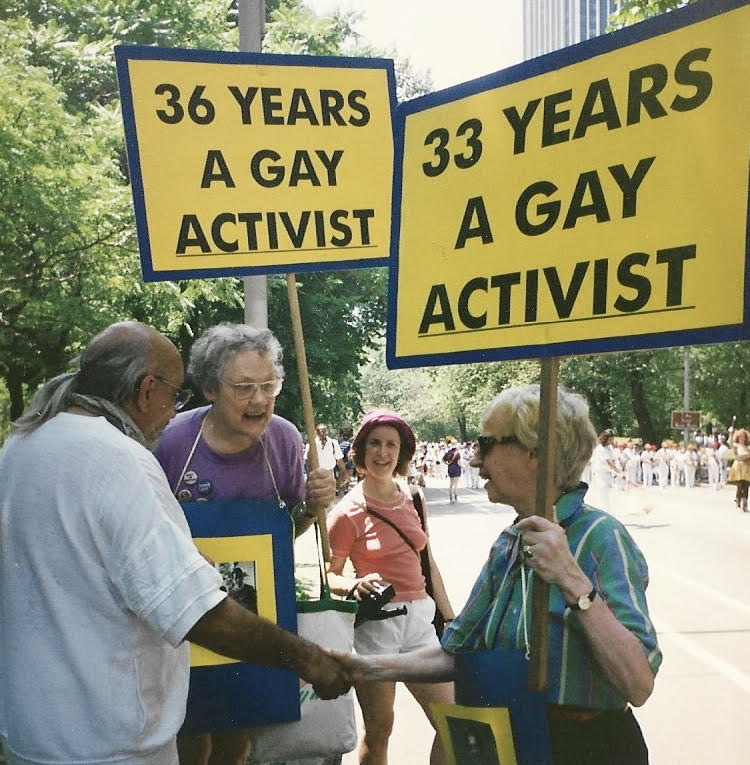 By Mark Segal | PHILADELPHIA, PA – Kay Lahusen, 91, died in gentle hospice care at Chester County Hospital on Wednesday, May 26, 2021, after a brief illness. She was born in Cincinnati in January 1930 and as an infant was adopted and raised by her grandparents. After graduating from Ohio State University, she moved to Boston, where she met her lifelong partner Barbara Gittings at a Daughters of Bilitis picnic in 1961.
Kay and Barbara lived variously in New York, Philadelphia and Wilmington DE. They were gay activists from the early days of the Gay Rights movement in the US, marching openly in picket lines in Washington DC and Philadelphia in the early 1960s.  Kay became known as the first openly gay photojournalist. Her photos documenting these and many later activities were printed in various gay publications including Gay (a national weekly) and The Ladder.  Her photos are archived in the New York Public Library, which drew upon them for the 2019 book, Love and Resistance; out of the closet into the Stonewall era.
Kay researched and wrote the book Gay Crusaders (1972), which was published under her pseudonym Kay Tobin and with the addition of a male "co-author" (her friend, Randy Wicker) to help with its public acceptance. The original research materials for that book are also archived at the New York Public Library.
Kay and Barbara remained activists throughout their lives. Shortly before Barbara's death in 2007, they moved to Kendal at Longwood, Kennett Square PA. After Barbara's death Kay continued to contribute to Gay history, giving many interviews, especially about their work with the American Psychiatric Association and the American Library Association. She collaborated in 2015 with Tracy Baim to produce Barbara Gittings, gay pioneer, a biography of Barbara which used many of Kay's photos. She decorated her room at Kendal with dozens of photographs, and she would talk about her experiences as a gay activist at the drop of a hat, even regaling the nurses at Chester County Hospital with her story days before her death.
Kay is survived by Trusted Friends: Judith Armstrong of Hockessin DE, John Cunningham of Philadelphia, Ada Bello of Philadelphia, and James Oakes of Secane PA, and by the many, many friends, acquaintances, and admirers — too numerous to name here — who made up her chosen family.
Kay's remains will rest in the Congressional Cemetery, Washington DC, along with her partner's in a bench designed to express their love for each other and their dedication to showing that Gay is Good. Due to COVID-19, a public memorial will be postponed. In lieu of flowers, Kay would welcome your contributions to William Way LGBT Community Center, 1315 Spruce St, Philadelphia PA 19107 or to Kennett Area Community Service, P.O.Box 1025, Kennett Square PA 19348 for their local food cupboard.
Condolences may be left at foundsfuneralhome.com.
In December of 2019, the Philadelphia Gay News ran a profile on the 90th birthday celebration of Lahusen. She was asked, So visibility is one of the hallmarks of your life?
In answer she noted; "Oh, absolutely. I enjoyed working on "The Ladder." I tried to put wonderful women on the covers. That was very important, because before then we only had drawings on covers. We went against the American Psychiatric Association and succeeded in removing homosexuality from the mental illness allegation. I wasn't at Stonewall, but I certainly admired it. I had a lot to say about it and write about it. I've had a terrific life. I think gay couples, getting back to that question, should get involved, and give it all they've got. It's so much fun. Don't you agree?"
You can read the entire interview here: https://epgn.com/2019/12/27/activist-kay-lahusen-celebrates-90th-birthday/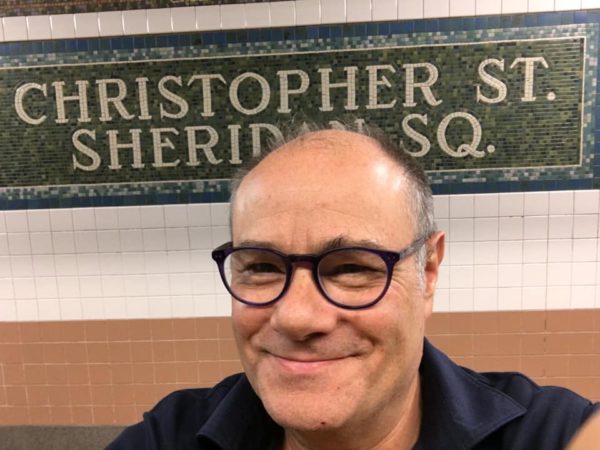 Mark Allan Segal is an American journalist. He participated in the Stonewall riots and was one of the original founders of the Gay Liberation Front where he created its Gay Youth program. He was the founder and former president of the National Gay Newspaper Guild and the founder and publisher of Philadelphia Gay News.
Patrick O'Connell, acclaimed AIDS activist, dies at 67
Played key role in creating red ribbon for awareness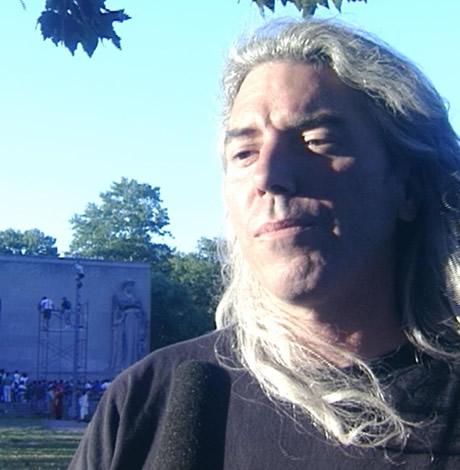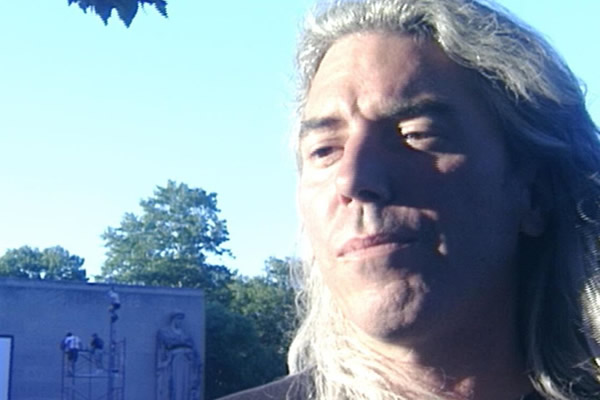 NEW YORK – Patrick O'Connell, a founding director of the New York City-based AIDS advocacy group Visual AIDS who played a lead role in developing the internationally recognized display of an inverted, V-shaped red ribbon as a symbol of AIDS advocacy, died on March 23 at a Manhattan hospital from AIDS-related causes, according to the New York Times. He was 67.
Visual AIDS said in a statement that O'Connell held the title of founding director of the organization from 1980 to 1995.
During those years, according to the statement and others who knew him, O'Connell was involved in the group's widely recognized and supported efforts to use art and artist's works to advocate in support of people with HIV/AIDS and efforts to curtail the epidemic that had a devastating impact on the art world.
Thanks to a grant from the Art Matters foundation, Visual AIDS was able to retain O'Connell as its first paid staff member in 1990, the group said in its statement.
"Armed with a fax machine and an early Macintosh computer, Patrick helped Visual AIDS grow from a volunteer group to a sustainable non-profit organization," the statement says. "A passionate spokesperson for the organization, he helped projects like Day Without Art, Night Without Light, and the Red Ribbon reach thousands of people and organizations across the world," the group says in its statement.
"We were living in a war zone," the statement quoted O'Connell as saying in a 2011 interview with the Long Island newspaper Newsday. "But it was like a war that was some kind of deep secret only we knew about," O'Connell said in the interview. "Thousands were dying of AIDS. We felt we had to respond with a visible expression," he told the newspaper.
With O'Connell's help, Visual AIDS in 1989 organized the first annual Day Without Art in which dozens of galleries and museums in New York and other cities covered art works with black cloths to symbolize the mourning of those who died of AIDS. Among those participating were the Brooklyn Museum, the J. Paul Getty Museum in Los Angeles, and the Metropolitan Museum of Art in New York, which replaced a Picasso painting with a "somber informational placard," according to the New York Times.
In 1990 O'Connell helped Visual AIDS organize the first Night Without Light, which was held at the time of World AIDS Day. New York City's skyscraper buildings, bridges, monuments, and Broadway theaters turned off their lights for 15 minutes to commemorate people who lost their lives to AIDS, the New York Times reported.
In the kickoff of its Red Ribbon Project in 1991, McConnell helped organize volunteers to join "ribbon bees" in which thousands of the ribbons were cut and folded for distribution around the city, the Times reports. Those who knew McConnell said he also arranged for his team of volunteers to call Broadway theaters and producers of the upcoming Tony Awards television broadcast to have participants and theater goers display the red ribbons on their clothes.
Among those displaying a red ribbon on his label at the Tony Wards broadcast was actor Jeremy Irons, who was one of the hosts. In later years, large numbers of celebrities followed the practice of wearing the red ribbon, and in 1993 the U.S. Postal Service issued a red ribbon stamp.
The Times reports that O'Connell was born and raised in Manhattan, where he attended Fordham Preparatory School and later graduated from Trinity College in Hartford, Conn., in 1973 with a bachelor's degree in history. According to Visual AIDS, O'Connell served as director of the Hallwalls arts center in Buffalo, N.Y. from 1977 to 1978 before returning to New York City to work for a gallery called Artists Space.
The Times reports that O'Connell learned in the middle 1980s that he had contracted AIDS and began a regimen of early AIDS treatment with a cocktail of over 30 pills a day. His involvement with Visual AIDS, which began in 1989, ended on an active basis in 1995 when his health worsened, the Times reports.
As one of the last remaining survivors of his New York contemporaries who had HIV beginning in the 1980s, O'Connell continued in his strong support for AIDS-related causes through 2000s and beyond, people who knew him said.
Visual AIDS says it is gathering remembrances and photos for a tribute post for O'Connell on its website. It has invited people to share their memories of him by sending written contributions and images via email to: [email protected].
Anti-LGBTQ activist Judith Reisman dies at age 86
There was the time she appeared on the Liberty Counsel's radio show to declare that all gays are inherent pedophiles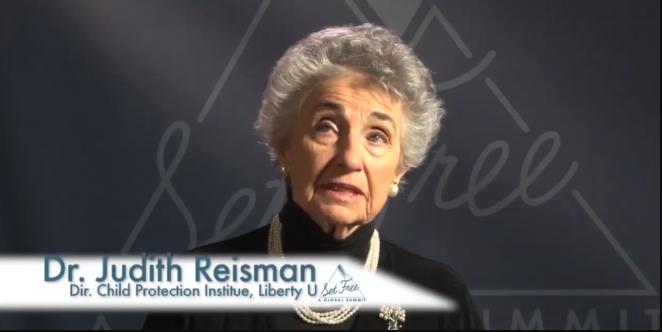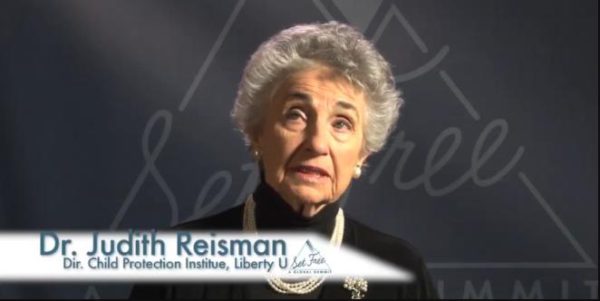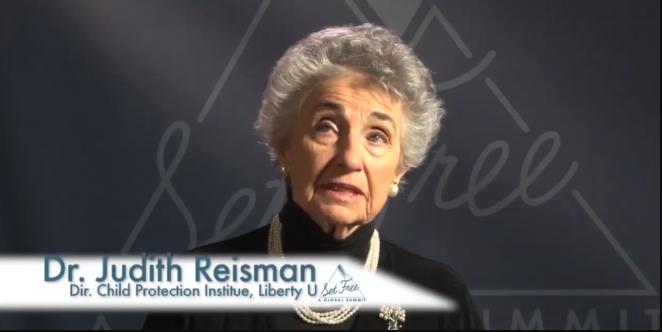 Editor's note: Judith Ann Reisman was a vocal opponent of women's reproductive rights, LGBTQ rights and known for her criticism and condemnation of the work in sexual studies of Dr. Alfred Kinsey. Reisman, a prominent conservative, has been referred to as the "founder of the modern anti-Kinsey movement."  New York-based LGBTQ journalist, activist and blogger Joe Jervis covered her for over a decade on his widely popular blogsite Joe.My.God.
By Joe Jervis | Longtime JMG readers will recall Reisman's anti-LGBT claims as a regular feature here going back a decade or so. There was the time she appeared on the Liberty Counsel's radio show to declare that all gays are inherent pedophiles:
We know that pedophilia, which was the original Greek they say it's 'love of' but of course it isn't, it's 'lust for' boys. And there's a strong, clear, cross-cultural, historical reality, people don't want to do deal with, but the propaganda has been loud and strong to deny the fact, the aim of homosexual males and now increasingly females is not to have sex with other old guys and get married but to obtain sex with as many boys as possible. That's the reality.
There was the time she called for a class action suit against groups that advocate for safer sex:
The reality is that condoms are manufactured and approved every day for natural, vaginal sex, not anal "sex." They are not effectively designed to protect from disease those people who engage in sodomy. Such a lawsuit should target the AIDS Healthcare Foundation, Planned Parenthood and a myriad of teachers and school systems, too many to count, that have taught that anal "sex" (traditionally termed "sodomy" or "buggery" under British-based legal codes) as not so different than natural coitus. Due to the lies that have told, people who practiced sodomy are under the tragically mistaken notion that a condom is effective protection from disease.
There was the time she went to Jamaica to advocate for keeping homosexuality criminalized:
American Religious Right leaders Mat Staver and Judith Reisman are scheduled to be featured speakers at a conference in Jamaica this weekend hosted by a group that has been working to preserve the country's criminal ban on consensual gay sex. The annual conference, hosted by the Jamaica Coalition for a Healthy Society, will focus on how "[c]ontemporary society has become increasingly hostile to the traditional definitions of marriage and family" and Staver.
There was the time she blamed the demise of "Don't Ask, Don't Tell" on a rise in reported sexual assaults in the military:
Why is the best-kept military secret that most soldierly sexual assaults are now definitively homo, not heterosexual, male-on-male sexual exploitation? While men are statistically more loathe to report their sexual victimization than are women, 10,700 male soldiers, sailors and airmen in 2010 actually reported their sexual assaults. What this means is not totally clear, since men are cannot technically be raped, despite the term being regularly used in the recent hearings on the matter.
There was the time she compared activists against school bullying to Hitler Youth:
Both the GLSEN youth and the Hitler Youth were trained to be revolutionary leaders of the brave new world order. GLSEN school clubs and their teacher sponsor/trainers are now funded by major corporations and by some state funds. GLESN's Day of Silence and "GAY ALLY!" pledge cards for kindergartners and other children (left) are direct assaults on traditional parental, American values. German children's literature historians document Hitler's pioneering ban of both the Ten Commandments and biblical stories from Nazi school texts in favor of coarse and violent tales that ridiculed religious believers and their values.
There was the time she was condemned by the Anti-Defamation League:
Holocaust analogies generate headlines and get attention, they do little in the service of truth, history or memory. When [Peter] LaBarbera and Reisman suggest that gay, lesbian, bisexual and transgender people are "demonizing [Christians] like the Nazis used to do to the Jews," they undermine the historical truth of the Holocaust as a singular event in human history that led to the murder of six million Jews and millions of others. Holocaust comparisons are deeply offensive and trivialize and distort the history and meaning of the Holocaust.
And let's close with this notation from Rational Wiki:
Reisman is a supporter of Scott Lively and his completely insane screed, The Pink Swastika. She has claimed that she believes that a homosexual movement in Germany gave rise to the Nazi Party and the Holocaust. She enthusiastically and unconditionally endorses criminalization of homosexuality, despite the fact that homosexuals were were one of the Nazis' target groups for annihilation. Reisman has claimed that the homosexuals employ recruitment techniques that rival those of the United States Marine Corps to transform innocent children into raving homosexuals.
Reisman, passed away on Friday, April 9, 2021, two days before her 86th birthday. From the magazine of the far-right John Birch Society:
Like Judith the Biblical heroine, Dr. Reisman was fearless and stood against the great powers of the world in our time. When her countrymen were ready to surrender to the mighty Assyrian army, the Biblical Judith, trusting in God, walked into the enemy camp — and walked out with the head of Holofernes, the Assyrian general, thus saving her people. Likewise, Judith Reisman repeatedly, over the past several decades, strode into many hostile enemy camps around the world — colleges, universities, legislative bodies, media outlets — to speak truth to power and to expose vile works of darkness.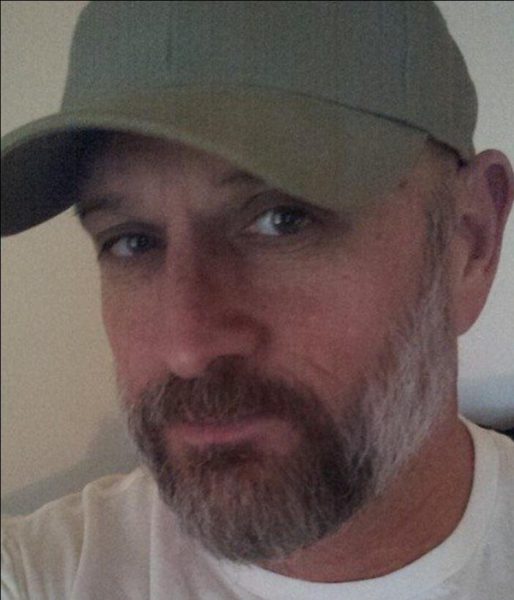 Joseph "Joe" Jervis is an American blogger and writer based out of New York City. He is the author of Joe.My.God., a personal blog which, since he first posted on April 27, 2004, has primarily covered LGBT news and opinion.
The preceding article was originally published at Joe.My.God and republished by permission.