A reinvented Outfest set to bring LGBTQ cinema into the age of social distancing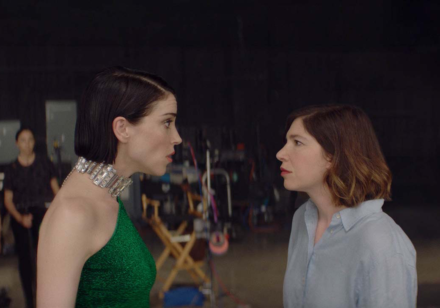 For Outfest, the show must go on.
Despite the continuing pandemic, the renowned Los Angeles' LGBTQ film festival will kick off this week (on August 20), even without being able to host its comprehensive roster of screenings at the usual in-person venues. Instead, the fest will move online, allowing supporters, subscribers, and even just fans of world-class LGBTQ cinema access to more than 160 participating films – among them, 35 world premieres, 10 North American premieres and four US premieres.
This is great news for the many Angelenos who look forward annually to immersing themselves in the fresh, diverse, and exciting new features and shorts offered by Outfest since its humble but ambitious beginnings at UCLA in 1982. Even better news, perhaps, is that not all the screenings will be virtual. The festival has lined up a series of drive-in events, under the title "Outfest LA Under the Stars," to take place at Malibu's Calamigos Ranch. It's the first time in Outfest's 38-year history that audiences will be able to enjoy a film from the privacy – not to mention the safety – of their cars.
The venue has scheduled screenings across six-nights on two lots, including kick-off and closing events, and will launch with the LA premiere of "The Nowhere Inn," a Sundance entry starring musicians Annie Clark and Carrie Brownstein in a reality-bending twist of Clark's alt-pop star persona St. Vincent. The additional live screenings will include the trans-themed modern-day western, "Cowboys," starring Steve Zahn and Ann Dowd ("The Handmaid's Tale"), the Latinx romance, "La Leyenda Negra," the pre-Stonewall drag documentary, "P.S. Burn this Letter Please ," and the world premiere of Outfest alum Travis Fine's "Two Eyes," a century-spanning interwoven narrative exploring queer expression across three different eras in the American West.
More than 70 percent of the films in this year's Outfest were directed by women, transgender and POC filmmakers; the festival also includes several films originally scheduled for other festivals, such as the aforementioned "P.S. Burn This Letter Please" and "Cowboys," which along with the also-slated Big Freedia anti-gun advocacy doc "Freedia Got A Gun" were selected for Tribeca, and SXSW premiere titles including "The Carnivores" and Outfest LA's US centerpiece selection "Shiva Baby," starring Rachel Sennott, Dianna Agron, and Fred Melamed.
Outfest's other centerpiece selections include the Posy Dixon-helmed documentary "Keyboard Fantasies: The Beverly Glenn-Copeland Story," International Centerpiece "Monsoon" (directed by Sundance and Outfest alum Hong Khaou and starring Henry Golding), and Breakthrough Centerpiece "The Obituary of Tunde Johnson," the feature-film directing debut of "Everybody Hates Chris" co-creator Ali LeRoi.
"Two Eyes," which will be Outfest's closing film, will also screen on the festival's digital platform.
Other notable titles at this year's festival include "Three Chords and a Lie," a documentary about gay country music artist Brandon Stansell's return to his conservative hometown which will be presented with a drive-in concert, and the world premiere of Emmy-nominated actor Scott Turner Schofield's one-man show "Becoming a Man in 127 Easy Steps," in which viewers can interactively choose from among the 127 segments created by Schofield.
Mike Dougherty, Outfest's director of programming, says, "In this brand new, uncharted territory of digital festivals, we are honored that so many wonderful films have entrusted Outfest LA to be their festival home. I'm incredibly excited that this stunning array of diverse talent — which represents Outfest's continued mission to showcase the best work from LGBTQIA+ artists — will be more accessible than ever before."
Executive Director Damien S. Navarro adds, "This year's film festival is not only a reflection of Outfest's historic trajectory — mixing innovation with media to cast an ever-widening net of diverse and global stories — it is also a testament to Outfest's commitment to thrive in a moment in which the future of live events, independent film, and our own rights are threatened."
Participating films will compete for jury and audience awards. U.S. narrative feature jurors include filmmaker James Sweeney ("Straight Up"); Neon's director of acquisitions Ayo Kepher-Maat, Neon; and film critic Caden Mark Gardner. International narrative feature jurors are former AFI Fest and Film Independent artistic director Jacqueline Lyanga; Inside Out Toronto director of programming Andrew Murphy, and filmmaker Isabel Sandoval ("Lingua Franca"). Documentary jurors include filmmakers Sam Feder ("Disclosure"); Ben-Alex Dupris (Outfest winner "Sweetheart Dancers"), and Daresha Kyi ("Chavela"). International narrative shorts jurors are filmmakers Daniel Laabs (Outfest winner "Jules of Light and Dark"), Lauren Wolkstein ("The Strange Ones"); and Aurora Guerrero ("Gentefied"). U.S. narrative short jurors include actor Brian Michael Smith ("911: Lone Star"), and filmmakers Gillian Horvat ("I Blame Society") and Carly Usdin ("Suicide Kale").
Outfest is presented by Warner Media and runs Aug. 20-30. Information and tickets, along with a full line-up of scheduled films, can be accessed at the festival's website.
18-year-old Out YouTuber, TikTok creator & entertainer celebrates first year
"I told myself for a long time, I was like, 'One day, if I have someone to come out with, then I will come out"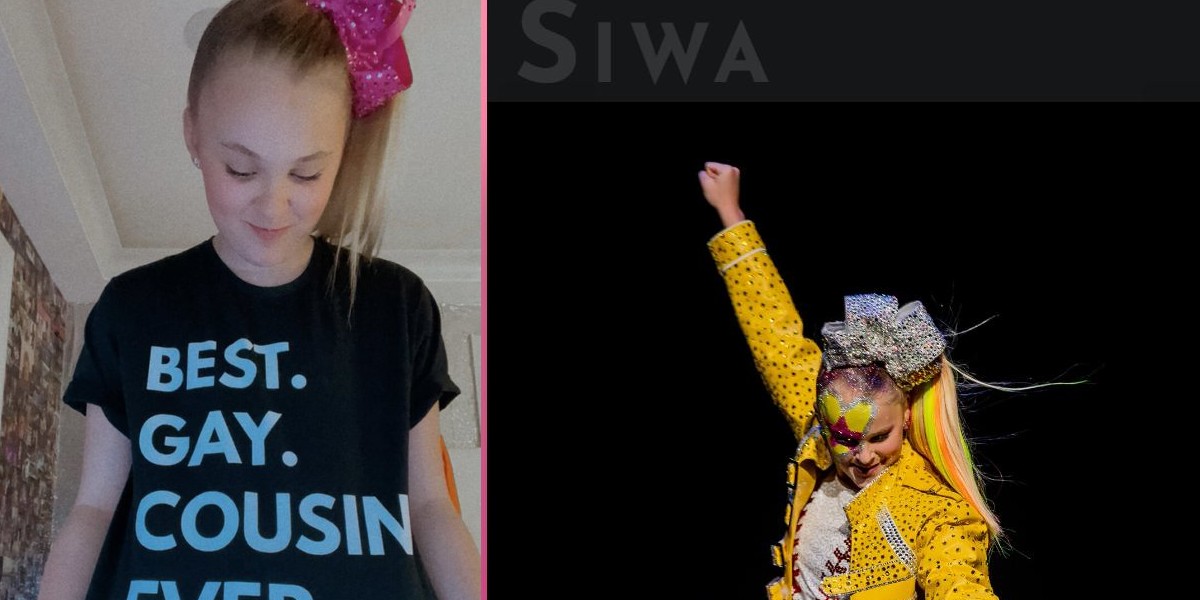 LOS ANGELES –  JoJo Siwa marked her first year of being an Out member of the LGBTQ+ community this past weekend in a series of photos and posts on her Instagram reflecting on the personal milestone achieved.
"🏳️‍🌈In the last 365 days I've felt more love than ever. A year ago today I posted this picture and shared with the world that I was gay🌈 I get asked a lot "was coming out scary for you"… and the answer is yes of course, anything that's different about you is scary, however… it's what makes me… me. so I had no fear with sharing it with the world❤️ I also get asked a lot "your demographic is so young are you worried about telling kids your gay"…. Truthfully I feel like I was put on this earth to be a role model for kids, and letting all the kids of the world know that loving everyone for who they are no matter what is something that I will always believe in and always share❤️ please never forget that no matter who you are, what you look like, who you LOVE that you are absolutely perfect. thank you for showing me the most love throughout this year and throughout my entire life. I love you all❤️🙏🏼🏳️‍🌈" Siwa posted.
In an interview with Entertainment Weekly she said that she was inspired to reveal the truth about her sexuality earlier this year after falling in love with girlfriend Kylie Prew.
"I knew since I was little that I was never straight, I knew that. But I also was never like, 'Oh, I'm gay,'" said Siwa.
She added, "I told myself for a long time, I was like, 'One day, if I have someone to come out with, then I will come out."
Thierry Mugler, iconic gay French fashion designer, dies at 73
Often, Mugler's embrace of gay iconography overshadowed his House of Mugler world-class designs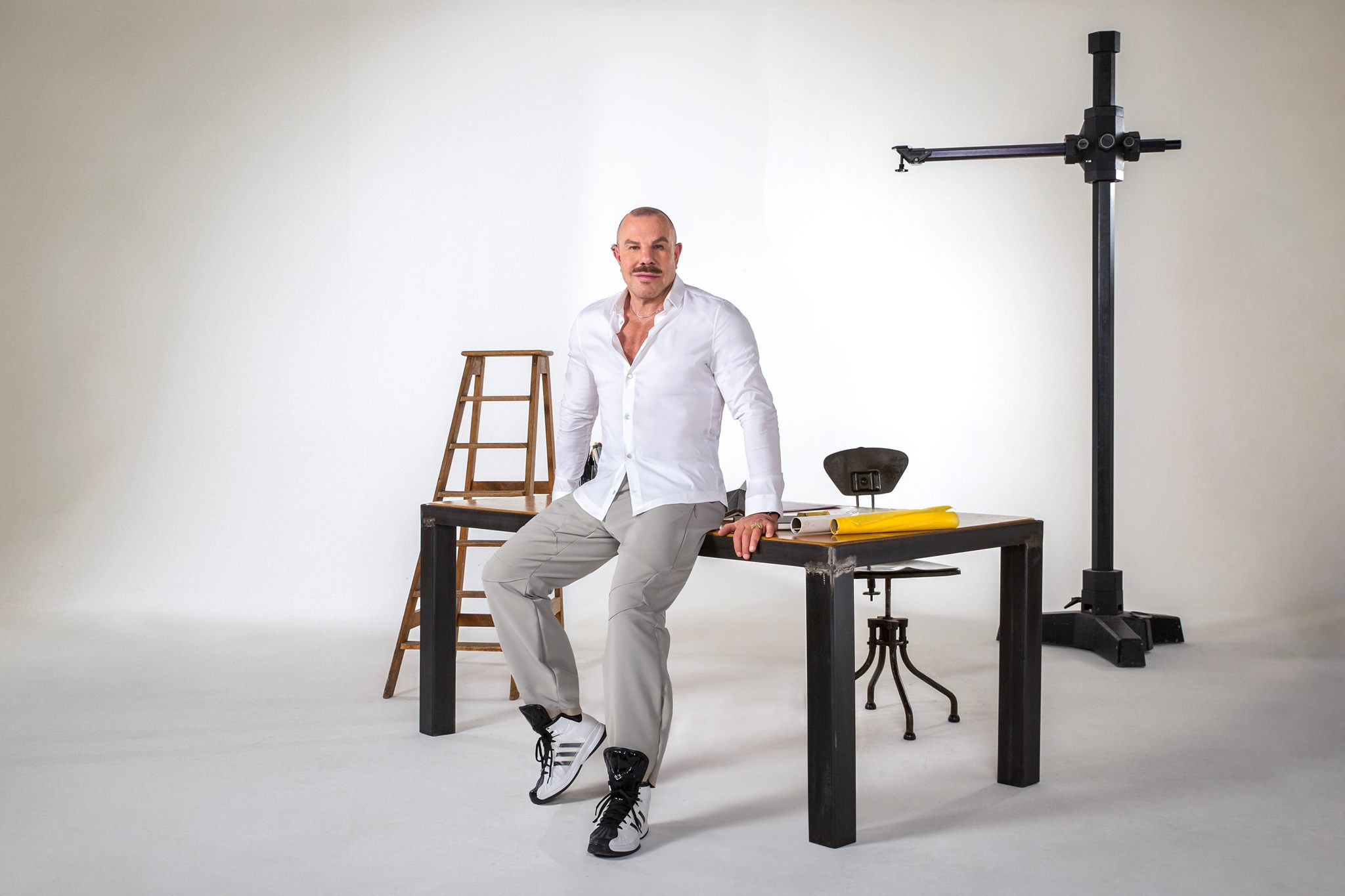 VINCENNES, France – Thierry Mugler, the openly gay, French fashion icon who dressed celebrities from Lady Gaga to Beyoncé, died Sunday at his home in Vincennes, France, outside of Paris. He was 73.
His death was announced on his Instagram. According to a press release, Mugler died of natural causes.
"May his soul Rest In Peace," the post read.
Mugler was a beloved figure in the LGBTQ community who fought extensively for queer rights. Throughout his career, which started in the 1970s, he showcased many trans models, like Connie Fleming, Teri Toye and Roberta Close. 
In one of his more iconic runways, legendary drag artist Lypsinka opened his 1992 show at the Century Plaza Hotel in Los Angeles, wearing four looks while exuding the Mugler's trademark high-camp.
Often, Mugler's embrace of gay iconography overshadowed his world-class designs.
"The outwardness of designers embracing being gay wasn't then a thing," Paul Cavaco, the fashion director of Harper's Bazaar during Mugler's heyday, told the New York Times. "People knew but you didn't really talk about it. It was considered not chic. And here he was sending drag queens like Lypsinka down the runway."
Cavaco added that even at Harper's Bazaar, one of the most adventurous American fashion magazines at the time, Mugler's clothes were passed over.
Still, Mugler dressed some of the world's top supermodels and most famous celebrities in his broad-shouldered and sharp-tailored designs during his career.
In George Michael's 1992 "Too Funky" video, Linda Evangelista, one of the most accomplished and influential models of all time, donned a Mugler design, as many did in the video. He also created flamboyant and theatrical looks for musical stars like Diana Ross, David Bowie and George Michael.
Part of what set Mugler apart from other designers of his time was his unique view of what fashion should be.
"I don't believe in natural fashion," he told the Times in 1994. "Let's go for it! The corset. The push-up bra. Everything! If we do it, let's do the whole number."
The House of Mugler, his brand, described the famous designer as a "visionary whose imagination as a couturier, perfumer and image-maker empowered people around the world to be bolder and dream bigger everyday," in a LinkedIn post.
Though he retired from fashion in the early 2000s, Mugler has still left his mark on the current fashion landscape. Some of today's biggest celebrities – including Katy Perry, Rihanna and Cardi B – have worn iconic Mugler garments.
In 2009, Beyoncé wore a Harley-Davidson corset designed by Mugler for a George Michael video. Lady Gaga donned a famous suit-dress and hat from Mugler's 1995 collection in her 2010 music video for "Telephone."
Mugler even briefly resurfaced in 2019 to create Kim Kardashian West's infamous "wet look" at the Met Gala.
Heartfelt messages from celebrities that Mugler has worked with poured in on social media and beyond after the news of his death broke.

On her website, Beyoncé wrote: "Rest In Peace, Thierry Mugler."
Janet Jackson doc premieres this weekend
Remembering 10 times iconic singer was there for LGBTQ community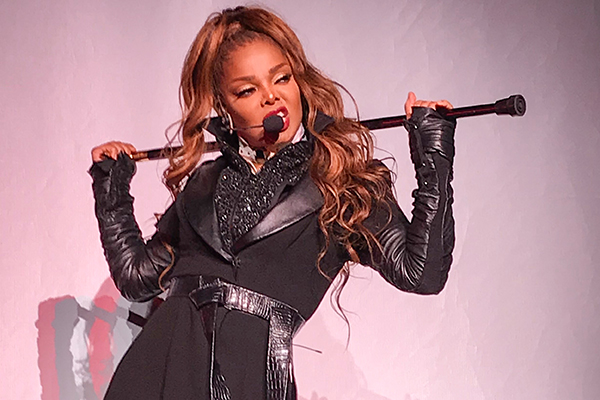 LOS ANGELES – Iconic singer Janet Jackson, a longtime LGBTQ ally, unveils her long-awaited documentary simply titled "Janet" on Friday, Jan. 28. It concludes the following night; each installment is two hours long. 
Jackson has said she spent five years compiling footage and creating the documentary, which airs at 8 p.m. both nights on A&E and Lifetime networks. It was produced by Jackson and her brother Randy Jackson and it's timed to commemorate the 40th anniversary of her 1982 debut album.
An extended trailer for the film reveals Jackson will talk candidly about her brother Michael and the 2004 Super Bowl incident, including the news that Justin Timberlake reached out and asked her to join him during his widely panned 2018 Super Bowl return performance.
Prior to the pandemic, Jackson announced a new studio album and tour titled "Black Diamond," but both were postponed due to COVID. No official word about the status of either, but speculation is rampant that she will finally release the new album once the documentary airs.
"Musically, what I've done, like doing 'Rhythm Nation' or doing 'New Agenda' or doing 'Skin Game,' creating those bodies of work with Jimmy and Terry, I feel like I've laid a certain foundation," Jackson tells Allure magazine in a new cover story this month. "I would hope that I'd be able to continue if I choose to. You know what I mean? But only time will tell."
As Jackson's legion of queer fans awaits this weekend's premiere, the Blade takes a look back at 10 times Janet was there for the LGBTQ community.
1. "The Velvet Rope" project. In 1997, Jackson released her critically acclaimed sixth studio album "The Velvet Rope," an introspective and deeply personal collection of songs that touched on her depression, but also tackled LGBTQ issues. On the track "Free Xone," she spoke out forcefully against anti-LGBT bias. She also covered Rod Stewart's "Tonight's the Night," without changing the pronouns in the love song, prompting speculation about her sexual orientation. But it was her international No. 1 hit "Together Again" that continues to resonate with LGBTQ fans. An upbeat, joyful dance song, it was conceived as a tribute to Jackson's friends who died of AIDS.
2. GLAAD award. In 2008, Ellen DeGeneres presented Jackson with the Vanguard Award at the 19th annual GLAAD Media Awards. GLAAD's president said, "We are delighted to honor Janet Jackson at the 19th annual GLAAD Media Awards in Los Angeles as such a visible, welcoming and inclusive ally of the lesbian, gay, bisexual and transgender community. Ms. Jackson has a tremendous following inside the LGBT community and out, and having her stand with us against the defamation that LGBT people still face in our country is extremely significant."
3. Ebony magazine interview about her sexuality. In 2001, Jackson gave an interview to Ebony magazine in which she was asked about her sexual orientation. "I don't mind people thinking that I'm gay or calling me gay," she said. "People are going to believe whatever they want. Yes, I hang out at gay clubs … I go where the music is good. I love people regardless of sexual preference, regardless of race. No, I am not bisexual. I have been linked with dancers in our group because we are so close. I grew up in a big family. I love being affectionate. I love intimacy and I am not afraid to show it."
4. Video support for It Gets Better, Trevor Project. In 2010, Jackson recorded a video for the Trevor Project and later appeared on CNN's "Larry King Live" to promote awareness of youth suicide. "If you're LGBT you're probably thinking you're all alone, but you're not," she said in the video. "I can relate because I was one of those kids who internalized everything."
5. "State of the World Tour." Jackson's LGBTQ support continued in 2017. Her tour's opening sequence highlighted a range of problems facing the world, from famine and war to police brutality and included a call for justice and for LGBTQ rights.
6. "The Kids." Jackson has always employed a diverse crew of professional dancers for her videos and tours. Some of her closest friends and collaborators over the years have been prominent out gay and lesbian choreographers, singers, dancers, makeup artists and designers. She lovingly refers to her backup dancers as "the Kids."
7. NYC Pride performance. In 2004, Jackson performed for a packed audience at Pride Dance NYC at Pier 54.
8. "Will & Grace" cameo. In 2004, Jackson made a memorable cameo on "Will & Grace," judging a dance-off between Jack and another dancer.
9. HRC, AIDS Project Los Angeles awards. In 2005, Jackson was honored by both the Human Rights Campaign and AIDS Project Los Angeles for her work raising money for AIDS charities.
10. Janet's Blade interview. In 2006, Jackson granted an exclusive interview to the Washington Blade. It was one of the rare times she touched on the Super Bowl controversy and her brother Michael's acquittal on child molestation charges, telling Blade Editor Kevin Naff, "I got all of that out of my system, that's not what I'm feeling right now. I wrote about [those controversies] but I didn't choose to put it out there on the album." In the interview, Jackson also reiterated her support for marriage equality, said she'd never had a sexual relationship with a woman and revealed that she'd never met Madonna.