A reinvented Outfest set to bring LGBTQ cinema into the age of social distancing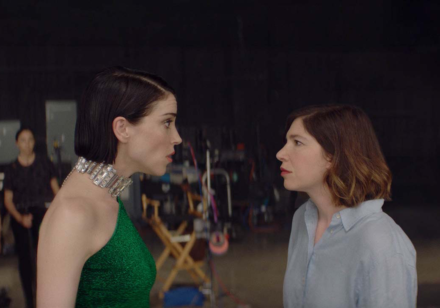 For Outfest, the show must go on.
Despite the continuing pandemic, the renowned Los Angeles' LGBTQ film festival will kick off this week (on August 20), even without being able to host its comprehensive roster of screenings at the usual in-person venues. Instead, the fest will move online, allowing supporters, subscribers, and even just fans of world-class LGBTQ cinema access to more than 160 participating films – among them, 35 world premieres, 10 North American premieres and four US premieres.
This is great news for the many Angelenos who look forward annually to immersing themselves in the fresh, diverse, and exciting new features and shorts offered by Outfest since its humble but ambitious beginnings at UCLA in 1982. Even better news, perhaps, is that not all the screenings will be virtual. The festival has lined up a series of drive-in events, under the title "Outfest LA Under the Stars," to take place at Malibu's Calamigos Ranch. It's the first time in Outfest's 38-year history that audiences will be able to enjoy a film from the privacy – not to mention the safety – of their cars.
The venue has scheduled screenings across six-nights on two lots, including kick-off and closing events, and will launch with the LA premiere of "The Nowhere Inn," a Sundance entry starring musicians Annie Clark and Carrie Brownstein in a reality-bending twist of Clark's alt-pop star persona St. Vincent. The additional live screenings will include the trans-themed modern-day western, "Cowboys," starring Steve Zahn and Ann Dowd ("The Handmaid's Tale"), the Latinx romance, "La Leyenda Negra," the pre-Stonewall drag documentary, "P.S. Burn this Letter Please ," and the world premiere of Outfest alum Travis Fine's "Two Eyes," a century-spanning interwoven narrative exploring queer expression across three different eras in the American West.
More than 70 percent of the films in this year's Outfest were directed by women, transgender and POC filmmakers; the festival also includes several films originally scheduled for other festivals, such as the aforementioned "P.S. Burn This Letter Please" and "Cowboys," which along with the also-slated Big Freedia anti-gun advocacy doc "Freedia Got A Gun" were selected for Tribeca, and SXSW premiere titles including "The Carnivores" and Outfest LA's US centerpiece selection "Shiva Baby," starring Rachel Sennott, Dianna Agron, and Fred Melamed.
Outfest's other centerpiece selections include the Posy Dixon-helmed documentary "Keyboard Fantasies: The Beverly Glenn-Copeland Story," International Centerpiece "Monsoon" (directed by Sundance and Outfest alum Hong Khaou and starring Henry Golding), and Breakthrough Centerpiece "The Obituary of Tunde Johnson," the feature-film directing debut of "Everybody Hates Chris" co-creator Ali LeRoi.
"Two Eyes," which will be Outfest's closing film, will also screen on the festival's digital platform.
Other notable titles at this year's festival include "Three Chords and a Lie," a documentary about gay country music artist Brandon Stansell's return to his conservative hometown which will be presented with a drive-in concert, and the world premiere of Emmy-nominated actor Scott Turner Schofield's one-man show "Becoming a Man in 127 Easy Steps," in which viewers can interactively choose from among the 127 segments created by Schofield.
Mike Dougherty, Outfest's director of programming, says, "In this brand new, uncharted territory of digital festivals, we are honored that so many wonderful films have entrusted Outfest LA to be their festival home. I'm incredibly excited that this stunning array of diverse talent — which represents Outfest's continued mission to showcase the best work from LGBTQIA+ artists — will be more accessible than ever before."
Executive Director Damien S. Navarro adds, "This year's film festival is not only a reflection of Outfest's historic trajectory — mixing innovation with media to cast an ever-widening net of diverse and global stories — it is also a testament to Outfest's commitment to thrive in a moment in which the future of live events, independent film, and our own rights are threatened."
Participating films will compete for jury and audience awards. U.S. narrative feature jurors include filmmaker James Sweeney ("Straight Up"); Neon's director of acquisitions Ayo Kepher-Maat, Neon; and film critic Caden Mark Gardner. International narrative feature jurors are former AFI Fest and Film Independent artistic director Jacqueline Lyanga; Inside Out Toronto director of programming Andrew Murphy, and filmmaker Isabel Sandoval ("Lingua Franca"). Documentary jurors include filmmakers Sam Feder ("Disclosure"); Ben-Alex Dupris (Outfest winner "Sweetheart Dancers"), and Daresha Kyi ("Chavela"). International narrative shorts jurors are filmmakers Daniel Laabs (Outfest winner "Jules of Light and Dark"), Lauren Wolkstein ("The Strange Ones"); and Aurora Guerrero ("Gentefied"). U.S. narrative short jurors include actor Brian Michael Smith ("911: Lone Star"), and filmmakers Gillian Horvat ("I Blame Society") and Carly Usdin ("Suicide Kale").
Outfest is presented by Warner Media and runs Aug. 20-30. Information and tickets, along with a full line-up of scheduled films, can be accessed at the festival's website.
LA's hidden gem- Fountain Theatre premieres its Outdoor Stage June 18
Tucked away in a quiet neighborhood is a hidden gem, one of the Los Angeles region's premiere regional live theatres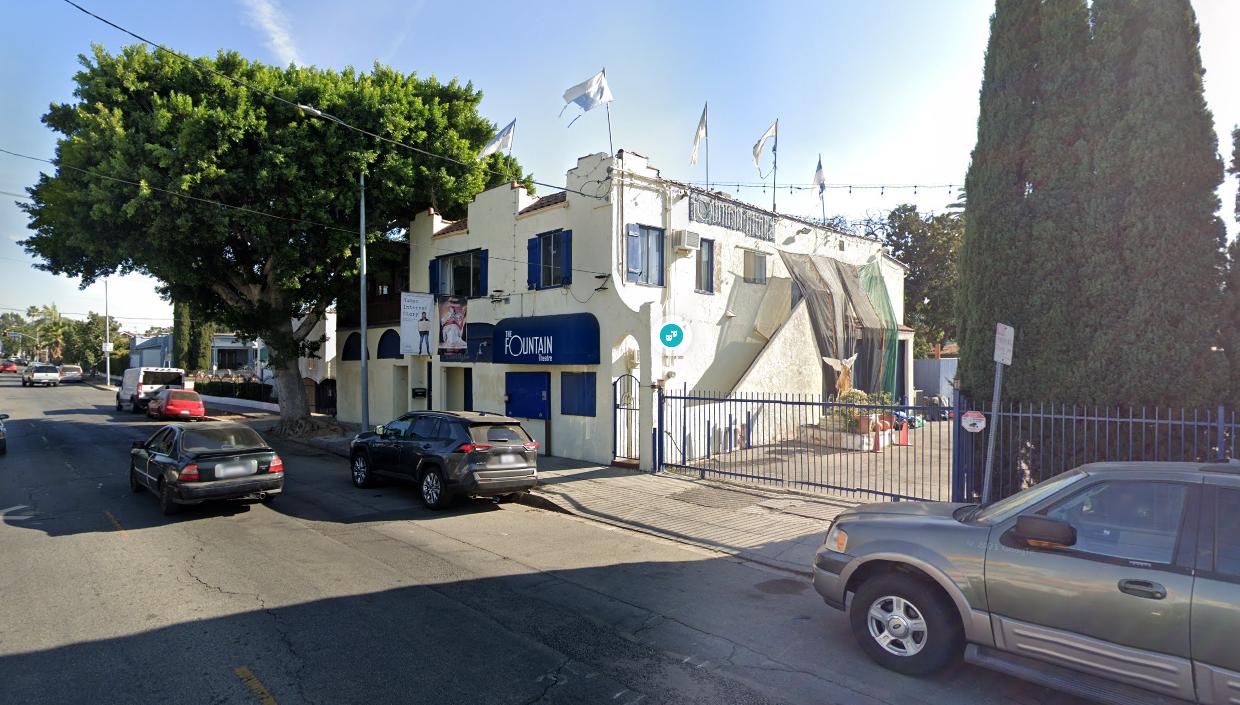 EAST HOLLYWOOD – Tucked away in a quiet neighborhood on Fountain Avenue just off Normandie Avenue is a hidden gem, one of the Los Angeles region's premiere regional live theatres. Founded in in 1990 by co-artistic directors Deborah Lawlor and Stephen Sachs the theatre has garnered an impressive resume and reputation in the theatre world for reflecting a unique cultural voice and serving the distinctive ethnic communities that make up the LA metroplex.
Over the past thirty-one years of its existence the theatre has staged over 35 world premieres; and also 31 U.S., West Coast, Southern California or Los Angeles premieres. On its website the Fountain points out that Fountain Theatre projects have been seen in New York City, San Francisco, Santa Barbara, Seattle, Chicago, Massachusetts, Florida, New Jersey, Minneapolis, London and Edinburgh UK, among other cities and countries.
Like most of the region and certainly the entertainment world in LA, the House lights went dark at the Fountain as the coronavirus pandemic tore through Los Angeles and California. Undeterred, the artistic directors forged ahead and in January the theatre received approval from the City of Los Angeles to install a temporary outdoor stage for the purpose of presenting live performances and other events during the pandemic.
"Pandemic permitting, we hope to open our first outdoor production by late spring or early summer," says Fountain artistic director Stephen Sachs. "We're planning an exciting Los Angeles premiere that dramatizes urgent social issues using the Fountain's signature bold and theatrical approach."
For the past several months work has progressed in installing a stage in what is now the theater parking lot. The new performance area will be able to accommodate 50 to 84 audience members. It will feature seven rows of chairs, each six feet apart, as well as 12 high-top tables positioned six feet apart for use by patrons from the same "bubble" households. Every aspect of the outdoor performance area will meet COVID-19 safety guidelines.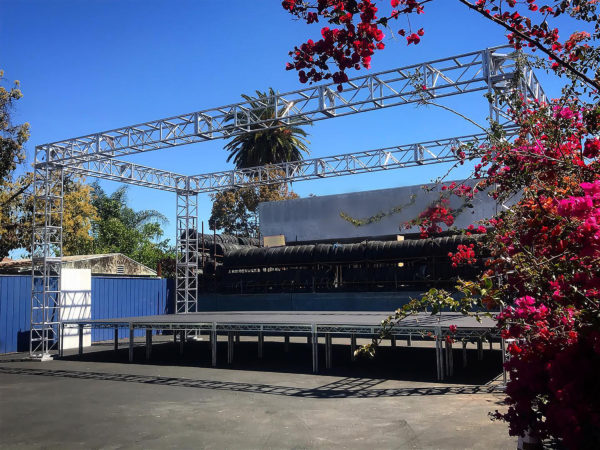 The wait is now nearly over as the stage is complete and the final touches on the performance areas are being finalized. This past week the Fountain announced that casting is complete and rehearsals begin this week for the Los Angeles premiere of a radical, incendiary and subversively funny Obie award-winning play by MacArthur Foundation "Genius Grant" recipient, Branden Jacobs-Jenkins, a playwright who identifies as a Black queer but whose plays aren't chiefly about LGBTQ life.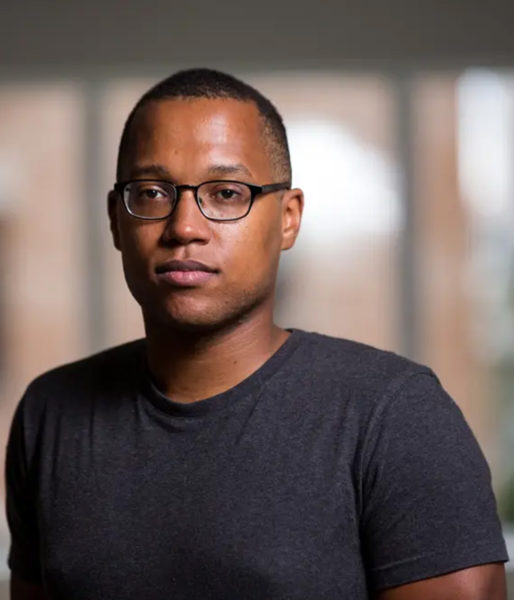 Performances of 'An Octoroon' will inaugurate the new outdoor stage at The Fountain Theatre on June 18. Performances run June 18 through Sept.19, with performances on Fridays, Saturdays, Sundays and Mondays at 7 p.m., except Saturday, June 19, which will be at 5 p.m. and will be followed by a special Juneteenth event, and July 30 through Aug. 2 and Aug. 27 through Aug. 30 which will be dark.
Playwright Branden Jacobs-Jenkins
Photo courtesy
John D. and Catherine T. MacArthur Foundation
Four preview performances will take place on June 11, June 12, June 13 and June 16 at 7 p.m. There will be one press preview on Thursday, June 17 at 7 p.m. Tickets range from $25–$45; Pay-What-You-Want seating is available every Monday night in addition to regular seating (subject to availability).
The Fountain tells the Blade that it is proud to count L.A. City Councilmember Mitch O'Farrell, and Mayor Eric Garcetti as supporters, reflecting the company's successful history of partnering with the City's government.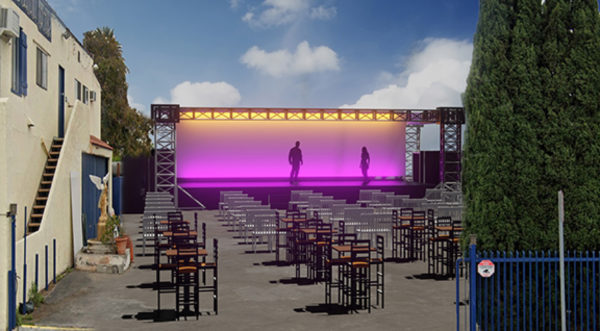 In addition to being a Los Angeles Department of Cultural Affairs grant recipient for decades, the Fountain launched a groundbreaking program that brings celebrity actors to L.A. City Hall to perform one-night free public readings in the City Council chambers.
The Fountain Theatre is located at 5060 Fountain Avenue (at Normandie) in Los Angeles. For reservations and information, call (323) 663-1525 or go to www.FountainTheatre.com.
Construction of the Stage in a Time Lapsed video:
Ellen Degeneres sits down with NBC's Savannah Guthrie
Ellen chats with Savannah Guthrie on Today about her leaving daytime television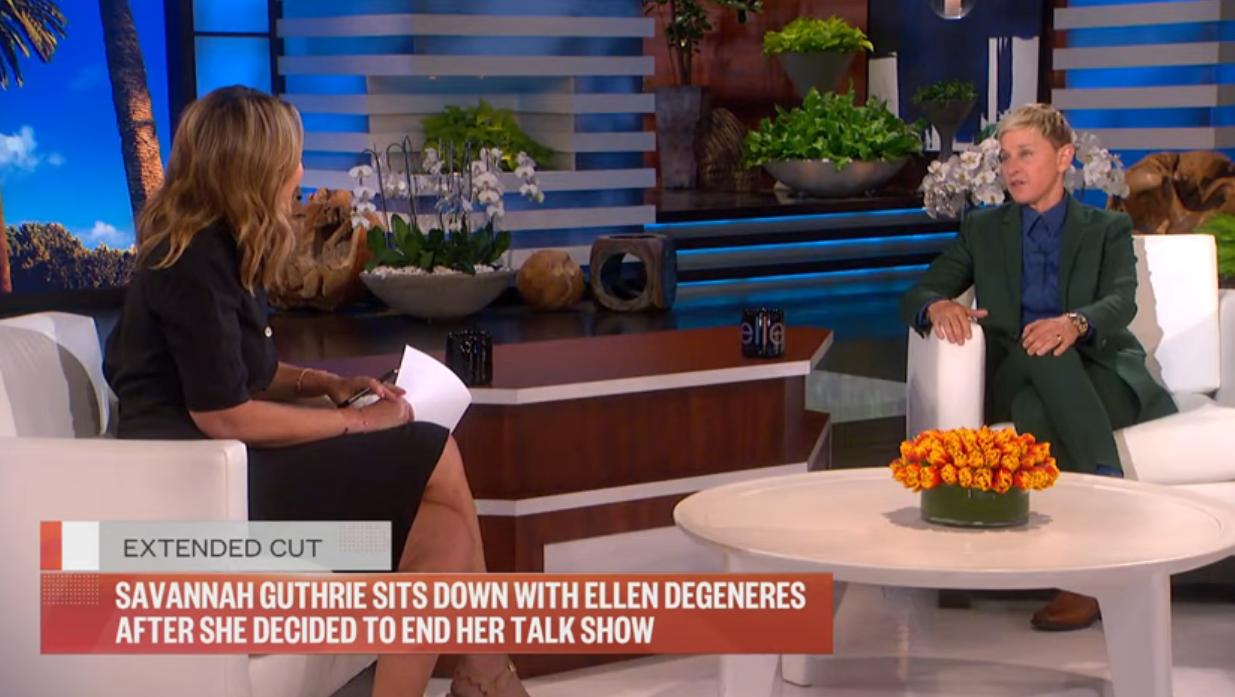 BURBANK – Ellen DeGeneres announced yesterday that she will end her talk show after next season. NBC's Savannah Guthrie speaks with DeGeneres Friday about the decision, which comes 10 months after DeGeneres faced accusations of allowing/running a toxic workplace.
WATCH:
Ellen discusses her departure with Oprah Winfrey
The two powerful women television celebrities shared how each came to the decision for their shows to end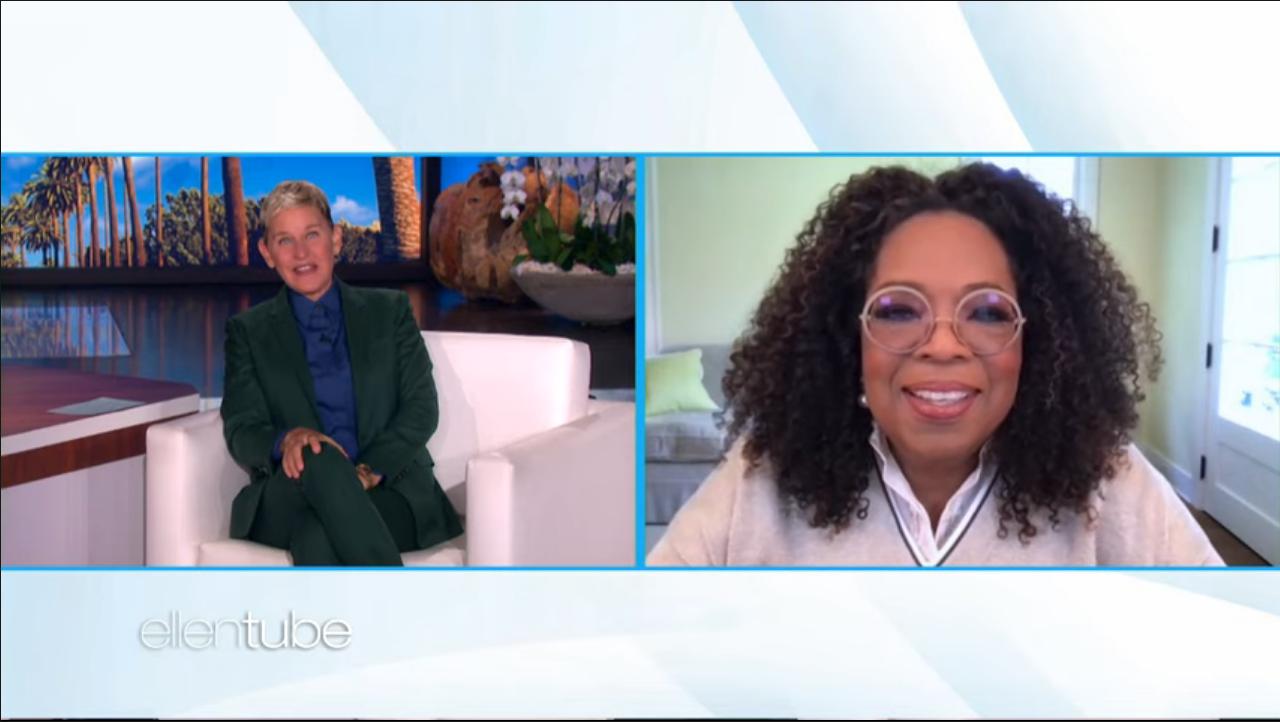 BURBANK – After Ellen DeGeneres announced she would be ending her talk show with Season 19 this week, she had a discussion with invited special guest Oprah Winfrey on Thursday, whose iconic talk show wrapped in 2011 after 25 seasons.
The two powerful women television celebrities shared how each came to the decision for their shows to come to an end, and Winfrey divulged what she misses about her show, and DeGeneres revealed what she will miss about hers.
Winfrey also talked about her new Apple TV+ mental health docuseries "The Me You Can't See," which she co-created and executive produces with the Duke of Sussex, Prince Harry.
WATCH: