Federal appeals court again rules in favor of Gavin Grimm
Transgender man challenged Va. school district's bathroom policy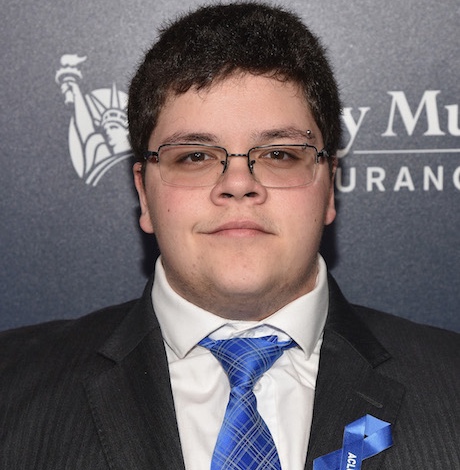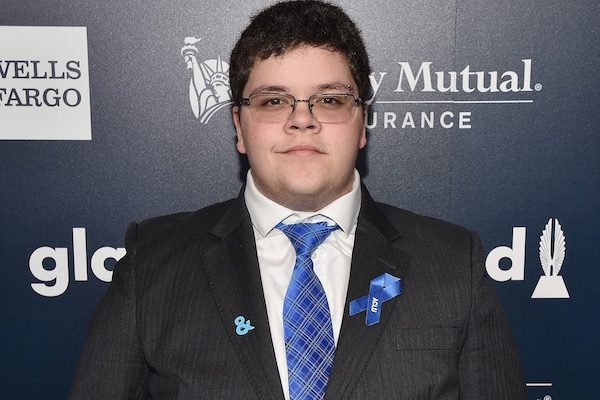 A federal appeals court on Wednesday once again ruled in favor of a transgender man who challenged his Virginia school district's bathroom policy.
The American Civil Liberties Union in a press release notes the 4th U.S. Circuit Court of Appeals in Richmond ruled the Gloucester County School District's policies that prohibited students from using bathrooms and locker rooms that did not correspond with their "biological gender" and denied them transcripts that correspond to their gender identity are unconstitutional. The 4th Circuit in its 2-1 decision also said the regulations violate Title IX of the Education Amendments of 1972.
Gavin Grimm was a sophomore at Gloucester County High School when he filed a federal lawsuit against the district's bathroom policy.
The 4th Circuit in 2016 ruled in Grimm's favor.
The U.S. Supreme Court was scheduled to hear oral arguments in his case in 2017, but the justices remanded it to the 4th Circuit after President Trump rescinded guidance to public schools that said Title IX requires them to allow trans students to use bathrooms based on their gender identity.
U.S. District Court Judge Arenda L. Wright Allen of the U.S. District Court for the Eastern District of Virginia last August ruled in favor of Grimm. The Gloucester County School District appealed the decision.
The 4th Circuit issued its decision two months after the Supreme Court in a landmark ruling said Title VII of the Civil Rights Act of 1964 bans employment discrimination based on gender identity and sexual orientation. The Supreme Court in 2019 declined to hear a case that challenged a Pennsylvania school district's policy that allows trans students to use bathrooms based on their gender identity.
"All transgender students should have what I was denied: The opportunity to be seen for who we are by our schools and our government," said Grimm in the ACLU press release. "Today's decision is an incredible affirmation for not just me, but for trans youth around the country."
ACLU of Virginia Legal Director Eden Heilman also welcomed the 4th Circuit ruling.
"For the last five years, Gavin has been fighting for transgender students to ensure no one else deals with the discrimination he faced in high school," said Heilman. "The court rightfully stood with him to rule that trans students deserve to go to school with dignity, respect, and equal protection under the law."
Trevor Project Vice President of Advocacy and Government Affairs Sam Brinton in a statement described the ruling as a "tremendous victory for transgender equality."
"When transgender and non-binary students are denied access to school facilities or documents consistent with their gender identity, they are not only denied basic dignity and respect, but also fundamental human rights," they said. "This decision reaffirms that anti-transgender discrimination is, in fact, illegal under the law."
'Nonpartisan' Minnesota group launches 'parental rights' effort
The group rallied in front of the Minnesota state capitol caring signs with crossed out images of Pride flags and "CRT"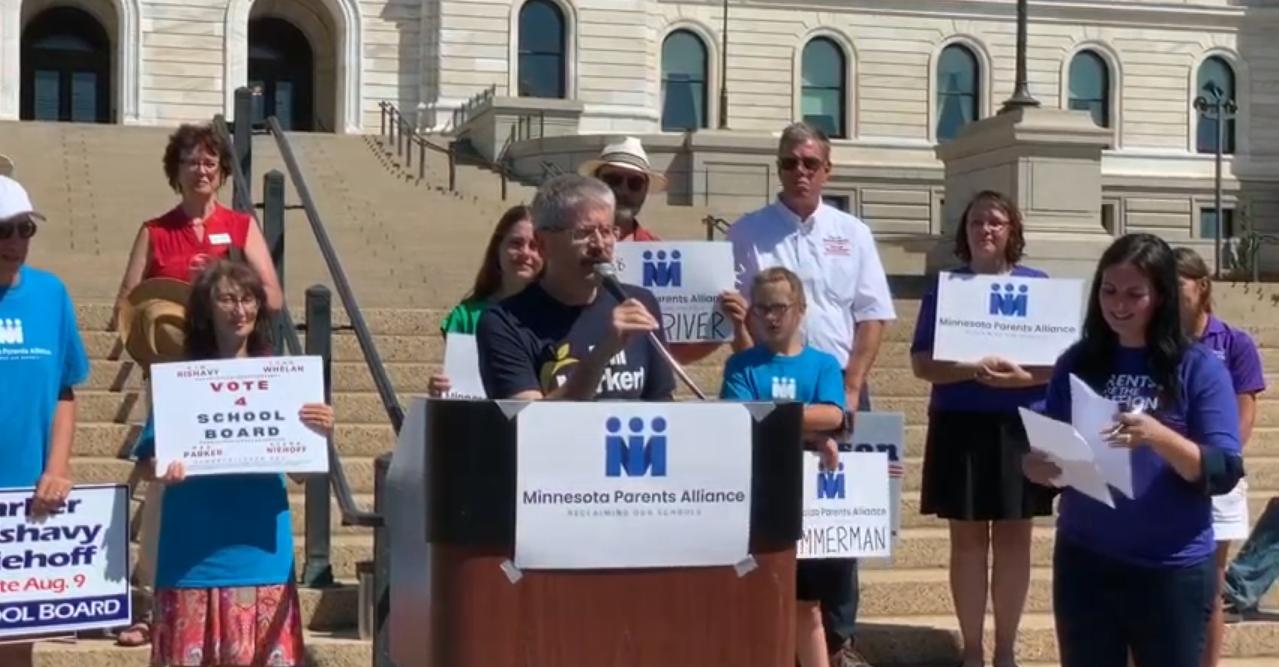 MINNEAPOLIS – A new group in Minnesota, the Minnesota Parents Alliance, claiming to be nonpartisan has launched an effort to gain "parental rights" on state school boards, partnering with anti-LGBTQ organizations and endorsing candidates who denounce Pride flags and critical race theory.
The group, which was launched in February, says it's a "statewide, non-partisan, parent-focused organization" that vows to ensure "every parent who wants to get involved in their child's education has every resource they need to do so successfully." According to the group's website, its goal is to "[educate] and [empower] Minnesota parents to effectively engage in their school community as strong advocates for academic achievement, equality, and parental rights."
"The parent movement is alive and well in Minnesota," the Minnesota Parents Alliance tweeted ahead of its launch in February. "We've got work to do in '22."
However, the Minnesota Parents Alliance lists several Conservative groups under its "helpful organizations" tab, including the Child Protection League – which the Southern Poverty Law Center lists as an anti-LGBTQ hate group. The Child Protection League generated extensive media coverage earlier this year after the Becker School District Board signed off on a plan to allow the organization to present the "other side" of the LGBTQ rights debate.
In August, according to MPR News, supporters of the group rallied in front of the Minnesota state capitol, some caring signs with crossed out images of Pride flags and "CRT" – referring to critical race theory, a graduate-level academic academic framework centering on the idea of systemic racism in the nation's institutions. Critical race theory has become a buzzword in Conservative circles, encompassing any teaching of race and American history in schools.
Once a political after-thought, school boards in recent years have become a battleground over critical race theory, transgender inclusion and LGBTQ-themed books considered to be "inappropriate," or even "pornographic."
The organization has backed over 100 candidates for Minnesota school board in its "voter guide," which states that the group "identifies and endorses school board candidates across the state who are aligned with our mission of prioritizing academic achievement, equality and parental rights in their school district."
The Los Angeles Blade reviewed the list of candidates, finding a lack of racial diversity. According to headshots on the group's website – though several candidates are without identifying photos – the group has largely backed white candidates. Over one-fifth of the state's population is represented by racial or ethnic minority groups, according to the latest U.S. Census data.
The Minnesota Parents Alliance has not responded to multiple interview requests from the Blade.
At the Aug. 4 rally, the group's founder, Cristine Trooien, said her organization has been contacted by Democratic voters wanting to partner with the group. "[They say], 'I am a left-leaning voter, I have always voted for Democratic candidates and what is going on in our schools right now is just unacceptable,'" she said, per MPR News.
"I think we saw last year a lot of inflammatory things happening at school board meetings and that's not getting us anywhere," Trooien said. "Dedicated school board members? That's going to get us somewhere."
Mother of Trans student in Vermont says daughter was bullied 
The conflict contains all the elements of a classic culture-war story, and national right-wing outlets have glommed on to it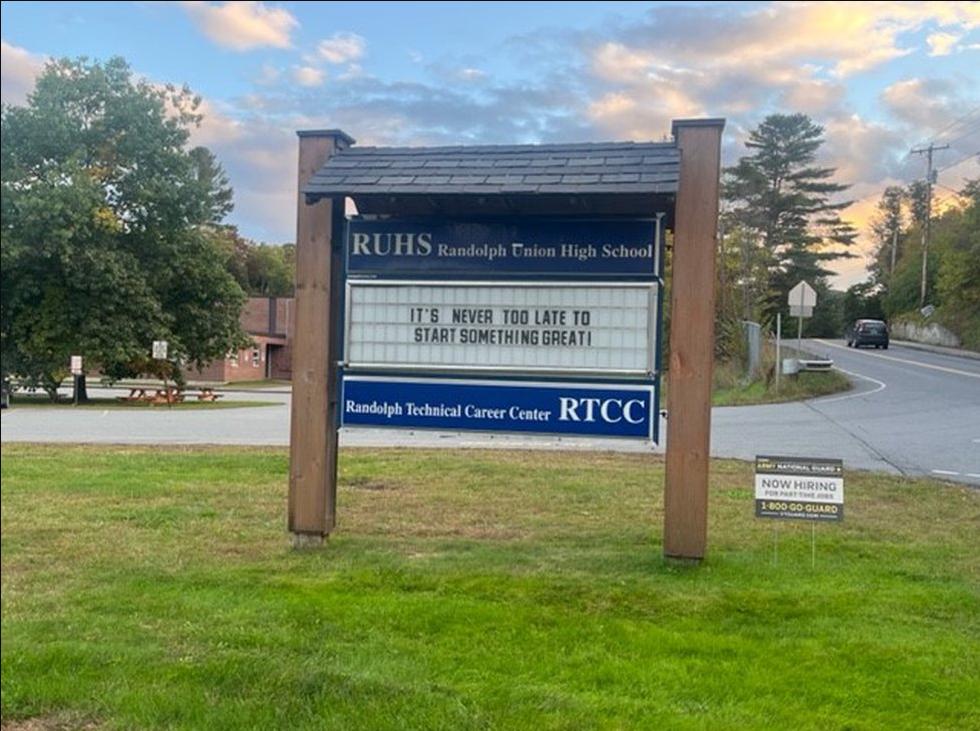 By Alison Novak | RANDOLPH, Vt. – On September 28, a mother in Randolph received a message from a friend with a link to a story on WCAX-TV's website.
The local news station reported that the Randolph Union High School girls' volleyball team had been banned from its locker room while school officials investigated a conflict involving an unnamed transgender athlete on the team. The friend asked the mother whether the piece was about her daughter, an openly transgender first-year student at the school. (The mother asked not to be named because of privacy and safety concerns.)
The mother viewed the video and immediately realized it was about a recent incident involving her daughter. The news report featured an interview with just one person — a girl on the team who said that a transgender teammate made an "inappropriate comment" while other girls were getting changed for practice. The girl told the WCAX reporter that "biological boys" should never be allowed in a girls' locker room and that other teammates and parents had similar concerns.
The story cited a Vermont Agency of Education memo, titled "Continuing Best Practices for Schools Regarding Transgender and Gender Nonconforming Students," that says a student should not be made to use a locker room that conflicts with their gender identity.
The news report made the Randolph mother feel sick, she said, because it flew in the face of what her daughter told her had actually happened: that other players had harassed her. But in the days that followed, right-wing news outlets including Fox News, the New York Post, and OutKick parroted the WCAX report and turned it into viral clickbait.
Now, the transgender student is being openly bullied in school, the mother said, while the school district was forced to disable its website over the weekend after it was hacked and inundated with "hate speech, symbols and photographs targeting transgender individuals," according to Orange Southwest Superintendent Layne Millington.
On Monday, the Randolph mother gave her account of what happened to Seven Days.
One week before the WCAX report aired, she said, her daughter was changing in the girls' locker room before volleyball practice when three teammates started yelling at her to get out and to stop looking at them.Her daughter hadn't encountered that kind of open negativity about being transgender since moving to Randolph in eighth grade, the mother said, so the aggressive comments came as a surprise. The girl had also previously changed in the same room as her teammates.
"She never really felt unwelcome or like she didn't belong," her mother said.
After being yelled at, the girl went into a locker room bathroom stall to change. She wasn't sure if she was supposed to put on her team jersey, so she popped her head around the corner at one point to check with her teammates. The girls started yelling at her again.
When the transgender student walked into the gym after getting changed, she encountered the volleyball coach, who told the girl that she had overheard what had happened and was planning to report the incident to the school administration.
Two days later, an administrator called the mother to tell her that three people reported that her daughter had been bullied and harassed. As a result, the school was launching an investigation. The administrator also told the mother that the girls' volleyball team could not be unsupervised in the locker room until the investigation was completed.
Superintendent Millington, who said he was unable to comment about the details of the investigation because of federal law protecting student information, confirmed part of the mother's account in an email to Seven Days. The locker room was shut down "to ensure student safety while the investigation is conducted, and the shutdown applies equally to the entire team," Millington wrote.

Administrators initially thought they would be able to keep the locker room open by finding people to supervise students, Millington said, but adults were reluctant to do so because of "false and escalating rhetoric on social media."
After the mother saw the WCAX report last week, she stayed up all night, crafting a long email to the station's news director, Roger Garrity, telling him that the outlet's reporting was "aggressive, inaccurate, one-sided, and just altogether ugly."
In an emailed reply the mother shared with Seven Days, Garrity wrote that the story was attempting to "explore whether the laws and policies meant to protect transgenderedstudents fail to offer resolution to what some people see as an inherent conflict: having children born of different sexes undressing in the same room." He also apologized for the distress the issue was causing the mother and her daughter.
The next day, the mother got a call from the high school. Another student had showed her daughter the WCAX video, prompting her to go straight to the principal's office. Her mother went to to pick up her daughter, whom she described as "devastated" and "heartbroken."
Throughout the saga, school administrators, teachers and counselors have been extremely supportive of her daughter, the mother said. However, she's received unwelcome messages from community members on Facebook. In one, a man who identified himself as the father of the student interviewed on WCAX, wrote: "the truth is your son watched my daughter and multiple other girls change in the locker room. While he got a free show they got violated. you think this is fine and dandy, I wonder how you would feel if I watched you undress?"
The conflict contains all the elements of a classic culture-war story, and national right-wing outlets have glommed on to it. On Saturday, Fox News ran a story saying that volleyball players were banned from using the locker room "after some members objected to a biological male changing with them," while the New York Post wrote that the players had gotten into "a dust up with a transgender athlete."
Both media outlets noted that the Vermont Agency of Education has a policy that allows a transgender student to use the locker room that aligns with their gender identity.The Daily Signal, a news outlet run by the conservative Heritage Foundation, also published a lengthy article on Sunday, with more allegations attributed to unnamed members of the girls' volleyball team. (The transgender girl's mother denied the allegations.)
And Northfield Police Chief John Helfant, a Randolph parent, published a commentary on the right-wing website Vermont Daily Chronicle on Monday, asserting that "for a male student to view, watch a female student change her bra or underwear in a women's locker room or bathroom" is a violation of the Vermont law against voyeurism.
The conflict drew the attention of transgender former Olympian Caitlin Jenner, who tweeted "Shame on Vermont!" for allowing "biological boys with penises changing next to our daughters in locker rooms, and then have our daughters scolded by the school." She also went on the morning TV show "Fox & Friends" to discuss the controversy. Well-known evangelist Franklin Graham, meanwhile, wrote to his 10 million followers on Facebook that "this story from Vermont just leaves you shaking your head."
In his role as executive director of Outright Vermont, Dana Kaplan consults frequently with administrators, educators, LGBTQ+ youth and their families about issues such as this one.
"In 2022, it's not that unfamiliar that this kind of thing is happening, especially amidst the current hostile climate," Kaplan said. "Ultimately, kids are trying to be kids. They're trying to go to school. They're trying to play sports. They're trying to go to the bathroom. They're trying to get changed.
"They're going about their lives, and it's the discomfort of outer circles of people — oftentimes politically motivated — that ultimately gets in the way and turns this into something … much bigger than any young person should have to navigate in their day-to-day life."
The situation has certainly snowballed in Randolph. On Monday, the mother was called to pick up her daughter from school midway through the day because she was being called a "pervert" and "freak" in the lunchroom and hallways, she said. The mother said that her daughter was planning to stay home on Tuesday to reset and then return on Wednesday.
She said her daughter is torn because by not going to school, she feels like she is letting down other transgender and queer students — but she also knows she needs to take care of herself.The mother is hoping that national organizations such the American Civil Liberties Union and the Trevor Project take notice of her daughter's story. She also wants WCAX to take more responsibility for its reporting.
"I feel like they have a moral and ethical duty to acknowledge the harm that they did and rectify it by doing some kind of educational piece on what transgenderism is," the mother said.
In a statement to Seven Days on Monday night, WCAX news director Garrity wrote that the purpose of last week's news report "was to examine a dispute over locker room usage and what state education policy has to say about it." He said he believed the story accomplished that.
"We are aware that this is an extremely sensitive topic that can evoke strong emotions," Garrity continued. "As journalists, we can't shy away from those conversations, but hope that our reporting will inform viewers and lead to better understanding."
The transgender student has also written to Garrity to let him know how she feels.
"I am here to inform you that what was written about me is not truthful, I had never made inappropriate comments in the girls locker room nor outside of it. That is a lie," she wrote in an email shared with Seven Days. "News is meant to inform but all you have done is enable lies that not only hurt me, but hurt the transgender youth that are within Randolph and Vermont."
********************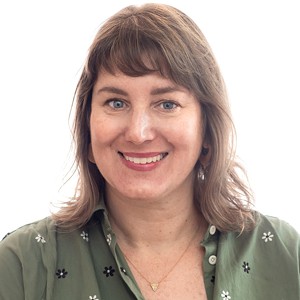 Alison is the former managing editor at Kids VT, Seven Days' parenting publication and writes about education for Seven Days.
You can email Alison at: [email protected]
********************
The preceding article was previously published by Seven Days, an independent weekly newspaper covering Vermont news and is republished by permission.
Seven Days is an independent weekly newspaper covering Vermont news, politics, food, arts and culture. New issues are published each Wednesday and distributed free at 1,000 locations in Northern and Central Vermont and Plattsburgh, N.Y. The Seven Days website, sevendaysvt.com, includes breaking news reports, videos, up-to-date event listings and job postings.
Sign up for Seven Days' email newsletters or follow on Facebook or Twitter.
U.S. Federal Judge tosses Florida "Don't Say Gay" lawsuit
The judge also ruled the law should not be used to treat LGBTQ students differently or to fail to step in when they face bullying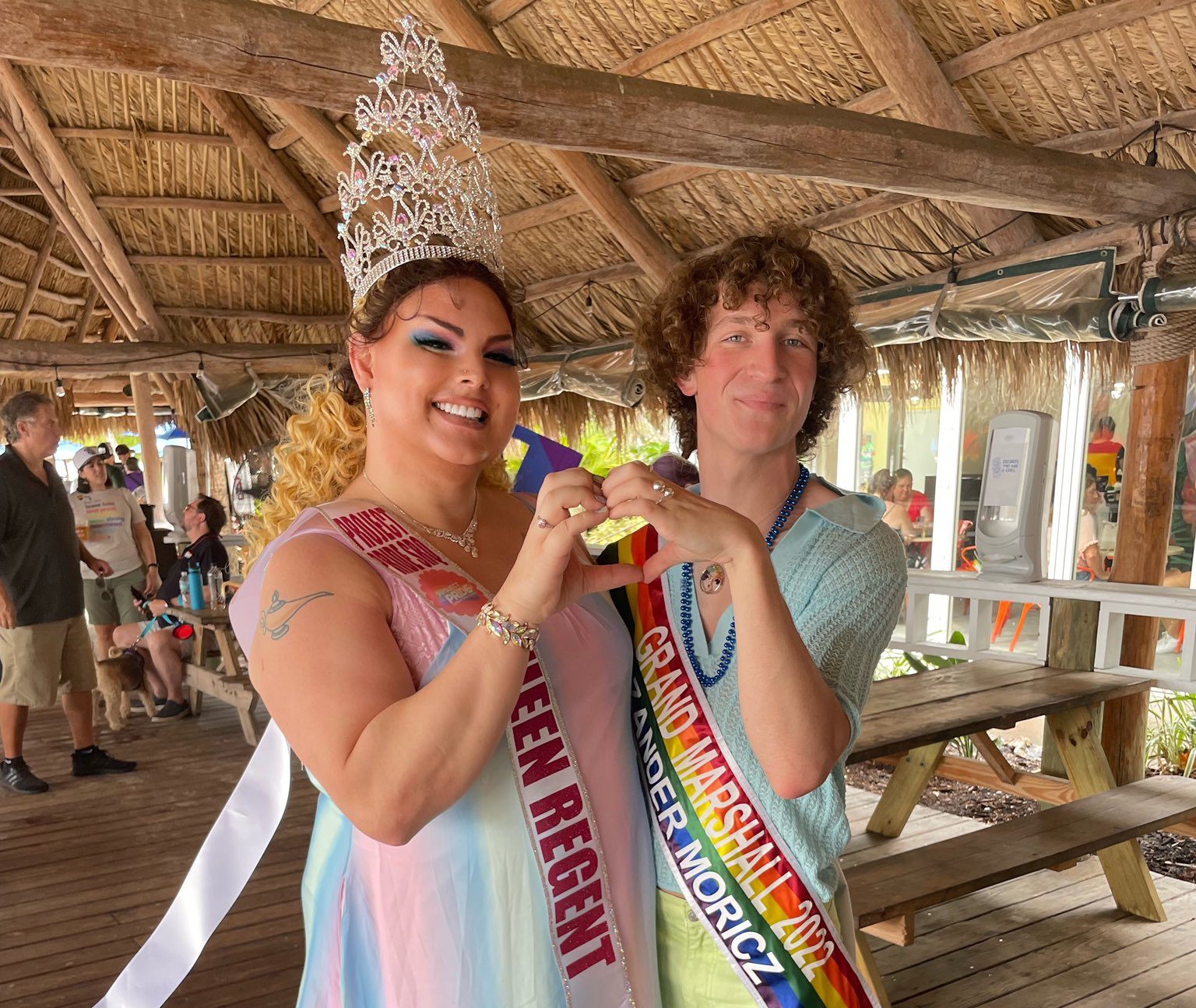 GAINESVILLE, Fl. – U.S. District Court Judge Allen Cothrel Winsor dismissed a lawsuit Monday against Florida's infamous "Don't Say Gay law," on the grounds that the plaintiffs lacked legal standing to challenge the law.
Winsor, a judge on the United States District Court for the Northern District of Florida nominated by former President Donald Trump, issued a 25-page order dismissing the case brought by students, families, educators, Family Equality, and Equality Florida, against the "Parental Rights in Education" bill passed in March of this year by the Republican-controlled Legislature and signed into law by Gov. Ron DeSantis.
The lawsuit alleged, in part, that the law violated First Amendment and due-process rights. It reads, "Classroom instruction by school personnel or third parties on sexual orientation or gender identity may not occur in kindergarten through grade 3 or in a manner that is not age-appropriate or developmentally appropriate for students in accordance with state standards."
In his ruling, Winsor left open the question on the constitutionality instead focusing on whether the plaintiffs showed they had standing to pursue the case — and concluded that they had not met that requirement.
"The principal problem is that most of plaintiffs' alleged harm is not plausibly tied to the law's enforcement so much as the law's very existence," Winsor wrote. "Plaintiffs contend the law's passage, the sentiment behind it, the legislators' motivation, and the message the law conveys all cause them harm. But no injunction can unwind any of that."
The judge also pointed out that violations of the law would be enforced against school districts, not individual teachers.
"With or without the law, school districts direct teachers as to what they may and may not teach," he noted. "Plaintiffs do not allege otherwise; they do not assert, for example, that Florida's public-school teachers may teach whatever lessons they wish. So to the extent plaintiffs allege that some teachers or others wish to provide 'classroom instruction . . . on sexual orientation or gender identity' to students 'in kindergarten through grade 3,' they would have to show (at a minimum) that without the law their individual school district would allow it. Yet plaintiffs offer no specific allegation that any teacher would be providing such classroom instruction absent HB 1577."
Winsor gave the plaintiffs 14 days to file a revised lawsuit but also took the state to task. He stated that "nothing in the law—much less in its conceivable enforcement—could 'empower' other students to do anything they could not otherwise do with respect to treating LGBTQ students differently."
The judge also spelled out that the law should not be used to silence students from talking about their LGBTQ parents, to silence LGBTQ teachers from acknowledging their partners, or to exclude LGBTQ parents from school events. And that it should not be used to treat LGBTQ students differently, to fail to step in when they face bullying, or to remove signs of support like rainbow flags from classrooms.
In a June motion to dismiss the case, the state's lawyers argued that the plaintiffs did not have standing. But they also wrote that the plaintiffs "have not come close to showing that the Legislature acted out of animus against LGBTQ individuals."
"The bill reflects no governmental preference about what students should learn about sexual orientation and gender identity," the state's lawyers wrote. "Those subjects must be taught appropriately and, for the youngest children, they may be taught by parents, not in public-school classroom settings. That is a legitimate (state) interest."
In a statement released after the ruling from Winsor, Equality Florida wrote:
"Judge Winsor acknowledges what has been clear from the beginning: that in DeSantis's Florida, the political climate is so toxic for LGBTQ people that school districts are actively abdicating their responsibilities, choosing instead to capitulate to extremists and the toxic anti-LGBTQ brew they have created rather than adhere to the letter of the law.
This fight is not done. We will continue to expose the harm that Florida's Don't Say LGBTQ law is inflicting on children and families. A court decision doesn't negate that harm. This ruling focuses on whether the parents, students or organization were the right plaintiffs to bring it forward. Equality Florida made a commitment to fight to ensure every student is protected and every family is respected, and that's exactly what we intend to do through any means necessary."
The lead attorney for the plaintiffs who are represented by Kaplan Hecker & Fink, LLP; the National Center for Lesbian Rights; and Elizabeth F. Schwartz said in an emailed statement:
"While we are currently assessing our options, one thing we can promise for sure is that we will not give up this fight on behalf of all the Florida LGBTQ+ kids, parents, and teachers who this law literally seeks to erase from their schools and communities," said Roberta "Robbie" Kaplan.