Trump administration targets homeless trans Americans
Cruel, dangerous move is latest attack on LGBTQ people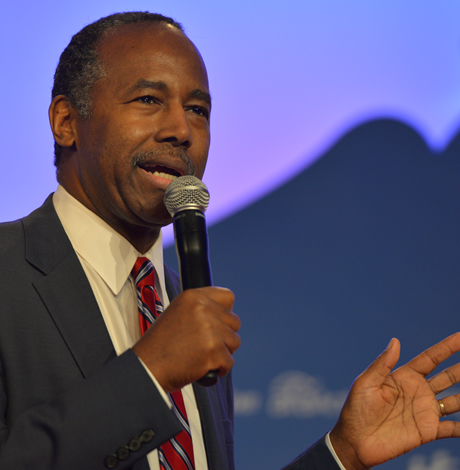 In the midst of a worsening pandemic and with record numbers of Americans unemployed, the president and his administration have focused their attention on something else entirely — giving federally funded shelters a license to discriminate against transgender people.
Under the Obama administration, the Department of Housing and Urban Development (HUD) implemented and strengthened a policy known as the Equal Access Rule to guarantee that HUD-funded shelters are open to all Americans, specifically putting protections in place to ensure trans individuals can seek accommodations that correspond to their gender identity.
Now, at a time when access to safe housing is absolutely vital, HUD is advancing a rule change that would enshrine anti-trans discrimination in federal regulations. This senseless policy needlessly puts lives at risk, and it's critical that the American people speak out about why this rule change is dangerous and contrary to our values.
On July 24, HUD published its proposed rule change and initiated a public comment period that will run through Sept. 22. In an announcement made on July 1, HUD claims, "the proposed rule modifications also better accommodate religious beliefs of shelter providers." HUD cites no evidence that the existing rule is placing an undue burden on faith-based shelter providers. In response to a Freedom of Information Act request in 2017, HUD was unable to locate any requests for waivers or accommodations or complaints made while the Obama-era Equal Access Rule protections were in place.
HUD has indicated that it will not recognize the recent landmark U.S. Supreme Court ruling in Bostock v. Clayton County which affirmed that Title VII of the Civil Rights Act protects the LGBTQ community from discrimination based on gender identity and sexual orientation, and is pressing forward with this discriminatory rule.
HUD has also perpetuated the dangerous myth that protecting transgender people's access to accommodations that reflect their gender identity puts others at risk without citing a shred of evidence. In the text of the proposed rule itself, HUD admits that it is not aware of any data suggesting that transgender individuals pose an inherent risk to biological women. Nondiscrimination protections have been in place for years in more than 20 states and 300 localities with no increase in public safety issues.
In fact, more than 300 sexual assault and domestic violence organizations agree this fictitious justification only puts transgender lives in danger and makes no one safer.
These are simply bad faith arguments by HUD Secretary Ben Carson, someone who has openly denigrated transgender women as "big, hairy men" in front of his own agency staff. The rule is more of the same, allowing shelter staff to judge the physical characteristics of those seeking services to decide who is sufficiently male or sufficiently female. His long history of vitriol toward the LGBTQ community and determination to press forward with this deeply anti-trans policy is a total departure from the mission of HUD, "to create strong, sustainable, inclusive communities and quality affordable homes for all."
The right to safe housing should never be obstructed by the political or social beliefs of others. But even worse, this anti-transgender proposal directly targets a group that has historically and disproportionately suffered from the hardships of homelessness. According to the 2015 U.S. Transgender Survey, nearly one-third of transgender people experience homelessness at some point in their lives and 70 percent reported mistreatment in shelter due to their gender identity.
Removing these protections puts individuals living in states without protections at risk of being left on the streets. The consequences are often dire when a transgender individual is turned away from an emergency shelter.
While I have introduced legislation in the House to block this rule, the most immediate step we can all take is to speak out against this dangerous and discriminatory policy.
It is critical that the public submit comments — which you can do here — urging the Trump-Pence White House and HUD to abandon this reckless proposed regulation.
In August, I led 144 of my colleagues in the House and Senate in a public comment letter to Secretary Carson demanding that this rule be rescinded.
We need to fight this policy like trans lives depend on it — because they do.
Jennifer Wexton is a member of the U.S. House of Representatives for Virginia's 10th District. Follow her on Twitter: @RepWexton.
Shocking Tallahassee Schools policy requires Outing transgender kids
School board refused to put transgender student and parent, or any transgender person, on policy advisory committee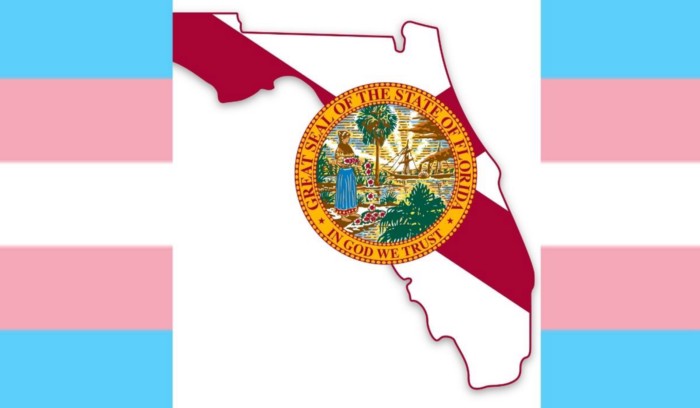 By James Finn | DETROIT – My column today is about a shocking new anti-LGBTQ policy in Tallahassee schools, but first, let me briefly revisit disturbing events in Orange County. As I recently wrote, Orlando-area school principals came away from a meeting late last month believing their district-level bosses want them to out LGBTQ kids to non-supportive parents, misgender trans kids in class, remove photos of same-sex partners from their classrooms, and take down rainbow safe-space stickers — all in response to Gov. DeSantis's Don't Say Gay law.
Florida schools grow increasingly dangerous for LGBTQ kids
A spokesperson for Orange County Public Schools contacted me over the weekend to say media reports about those issues are rumors, that district policies do not require those actions.
But he stopped responding when I asked him to help me understand why two principals who don't know each other reached out to me independently with strikingly similar accounts of pressure they claim OCPS officials are putting on them.
It strains credibility to believe those professional educators are just making it up, especially given how similar their accounts are to accounts that have appeared in several Orlando media outlets, including ABC affiliate WFTV. Stay tuned. If I find out more, I'll let you know.
The situation in Tallahassee schools is just as shocking
As Brody Levesque reported Saturday in the Los Angeles Blade, the Leon County School Board is targeting transgender students with outing, in a manner trans students say will put them at great risk of harm.
The board just approved new guidelines that require parents to be notified if a trans student will be participate in their child's physical education class or go on an overnight trip.
* You have a responsibility to protect and nurture the students in your school district, not hand them over to the mob, which is what you're doing in effect. *
The board's actions rise to the level of branding transgender kids with a scarlet letter. The new policy promises to usher in witch hunts as it broadcasts the presumption that trans students are dangerous and tells transphobic parents where to find them.
Local reports characterize the board meeting where the policy was approved as "hateful," with many parents rising to shout Bible verses and morally condemn LGBTQ students and their supporters. Members of Moms For Liberty, an anti-LGBTQ extremist group that, according to the LA Blade, calls LGBTQ people and supporters "pedophiles" and "groomers," were at the meeting "providing input" to board members.
The board approved the policy based on advice from a 15-member committee that included Moms for Liberty but no transgender people. Benjamin, a transgender student who attends Leon County Schools, told the Tallahassee Democrat that he and father applied to join the committee but did not receive a response.
Trans kids and their parents are scared to death.
"Sending out a parent notification could be seen as placing a target on a student's back," said Lauren Kelly-Manders, a Tallahassee resident.
Kailey Sandell, a Leon County high school student who spoke at the meeting, agreed: "The notification to all the parents can create a very stressful and unwanted situation to trans and LGBTQ students. A lot of times kids assume that kids are gay or trans; they will easily be able to hurt them." [emphasis mine.]
Nonetheless, the board unanimously approved the new "witch hunt" policy, calling it a "compromise" that made neither side happy.
I have a question for Leon County School Board members-
If you think painting targets on the backs of trans students is a compromise, what would genuinely harmful policy look like to you? Kicking trans kids out of school? Barring them from PE and school trips?
The mind boggles.
The new policy isn't even internally coherent. Language in one section explicitly says a student's sexual orientation, gender identity or expression "should not be shared with others without their input and permission." But then the required parental notification negates that language, forcing school employees to out trans students to other students' parents.
The policy language is vague enough that it isn't clear if parents must be notified of the trans student's name or simply notified that an unspecified trans student will be in PE class or on a trip. But the damage will be done one way or the other.
Let's be crystal clear about something, Leon County School Board members —
Trans students are not dangerous to other students. Zero evidence suggests they are. Mountains of evidence show the opposite is true. Trans students are vulnerable, at high risk of bullying and assault, which the Williams Institute of the UCLA School of Law has documented as epidemic in U.S. schools, including Florida schools. Sending out parental notifications merely because a trans student will be participating in a class or a trip will feed that epidemic.
I'm certain you understand that.
Your new policy will cause real kids to suffer real harm for no reason other than bigotry. No parent has the right to know the sexual orientation or gender identity of other parents' children. That you would hand them that information even in the face of the over-the-top hatred you saw at that meeting is … words fail me.
It's deeply frightening.
And it's wrong. Your policy is morally untenable. You have a responsibility to protect and nurture the students in your school district, not hand them over to the mob, which is what you're doing in effect.
You must reconsider your decision and recommit to honoring the privacy of ALL students in your school district, not just cisgender students. You must include transgender students and/or their parents on all further advisory committees formulating policy impacting transgender students.
To my readers, please understand how bad things are getting. As I wrote in my column about Orange County Public Schools, this feels like something straight out of a dystopian novel.
Please consider contacting your elected representatives, including Leon County School Board members, and ask them to protect LGBTQ students.
************************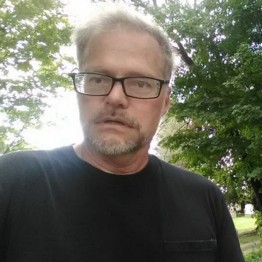 James Finn is a columnist for the LA Blade, a former Air Force intelligence analyst, an alumnus of Queer Nation and Act Up NY, and an "agented" but unpublished novelist. Send questions, comments, and story ideas to [email protected]
********************
The preceding article was previously published by Prism & Pen– Amplifying LGBTQ voices through the art of storytelling and is republished by permission.
"Just Vote" is not a strategy
The GOP found out long ago that keeping their based terrified and angry was the key to victory: Democrats need to learn to use it as well

By Eric Tannehill | FAIRFAX COUNTY, Va. – When the Supreme Court overturned Roe v. Wade, it sent waves of dismay through the LGBT community. Clarence Thomas' concurrence made it clear that he wants to overturn Obergefell (marriage) and Lawrence v. Texas (sodomy laws).
Already, Texas Attorney General Ken Paxton has called upon the Supreme Court to overturn Lawrence, and sources tell The Blade that the Alliance Defending Freedom is gearing up challenges to Obergefell in the conservative 5th and 11th Circuits. Even if these challenges fail at the Supreme Court on the first try, the Circuit Courts are likely to issue injunctions that make life miserable for years for LGBT people.
NEW: The Attorney General of Texas, Ken Paxton (R), just said that the Supreme Court should overturn Lawrence v. Texas, which struck down laws that banned LGBTQ people from having sex. If this happened, 16 states have laws banning "sodomy" that would immediately go into effect.

— No Lie with Brian Tyler Cohen (@NoLieWithBTC) June 28, 2022
It's unclear whether the Supreme Court would overturn these rulings. In the Dobbs v. Jackson abortion decision by Alito, he claims that this case is different because it involves human life. On the other hand, the tests for constitutionality created by Alito in Dobbs clearly indicate that Obergefell and Lawrence would fail if brought before him, and should be struck down. Alito very clearly and deliberately left a road map for how to make arguments that ensure these seminal LGBT rights cases are overturned.
The Democratic response to Roe, reassuring the LGBT community, has achieved exactly the opposite: people are terrified and hopeless. Singing "God Bless America," reading poems, making outraged statements, proposing bills that haven't a prayer of becoming law, and doing yoga is about all that Democratic leaders have been able to offer the people who put them in office.
Nancy Pelosi Criticizes 'Hypocrisy' Of Supreme Court Overturning Roe v. Wade:
Every proposed solution that might actually work has been shot down. The White House has unilaterally rejected expanding the court or providing abortions on federal land. Manchin and Sinema refuse to budge on the filibuster. No one dares speak about malicious compliance or the legitimacy of a court where most of the justices were put in place by Republicans who lost the popular vote. Meanwhile, Republicans are gleefully planning how they can abuse the system to prosecute women who flee to other states, or people who provide abortifacient drugs by mail.
The singular message Democrats are providing is, "give us money and vote for us, and maybe something good will happen."
The singular message Democrats are providing is, "give us money and vote for us, and maybe something good will happen." Vote is not a strategy. Nor is the Democratic base stupid: we know damn well that there is a +7 lean towards the GOP in the Senate, meaning that Democrats must win the national vote by an average of 7 points every year to even have a 50-50 shot of controlling the Senate.
We know that lifetime appointments to the bench mean that the GOP will control SCOTUS for decades. "Just vote" is not a strategy, just like hope is not a plan. But it is patronizing.
This is a complete failure of leadership. Democrats must state explicitly what they will do, and how they will do it, to protect the people voting for them from an increasingly fascist GOP that wants to remake America in its white, Christian, heterosexual image.
We are facing a queer apocalypse, and we're getting tips on perfecting your "downward dog" and emails begging for money so they can keep doing what they're doing: which is effectively nothing besides passing legislation that will never see the light of day in the Senate. (The Equality Act, anyone?)
There's a glimmer of hope: congressional generic ballot polling after the Dobbs v. Jackson decision shows a strong shift towards Democrats, and that the ruling made Democrats much more likely to vote. However, without a clearly enumerated plan and messaging, this is just a blip in our collective short term political memory.
Between now and the election Democratic ads and messaging need to highlight every woman who dies, or nearly so, because of the Dobbs decision. Ads with interviews with women left in screaming bloody agony for hours while a priest and lawyers bicker over whether this is covered by "life of the mother" exceptions.
Women denied lifesaving chemotherapy or forced to carry a pregnancy that could kill them. Women forced to carry a rape to term, and then share custody with their assailant. Make the messaging as brutal as possible: remind voters every day that a vote for Republicans is a vote to torture or kill women.
The GOP found out long ago that keeping their based terrified and angry was the key to victory: Democrats need to learn to use it as well.
The GOP found out long ago that keeping their based terrified and angry was the key to victory
They also need to be explicit in what they are going to do if they somehow manage to retain the House and Senate: namely they will end the filibuster and enshrine Roe v. Wade as federal law.
They need to explicitly spell out how they will use the power given them to prevent SCOTUS from allowing gerrymandered red states from eliminating marriage equality and throwing LGBT people in jail for having consensual sex in the privacy of their own homes.
Democrats need to stop over-promising and under delivering. The public knows damned well what cannot be accomplished as long as the filibuster is in place, or SCOTUS dominated by conservative ideologues.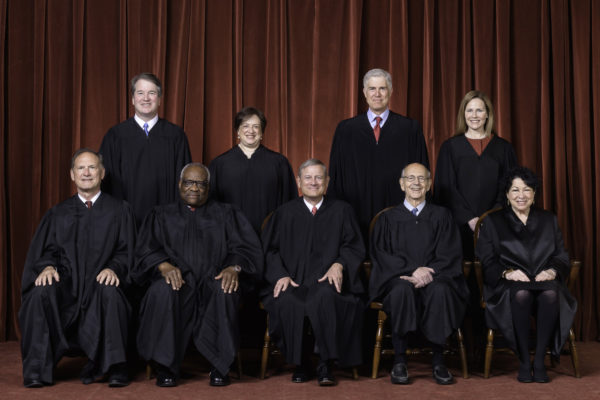 Failing to do these things will produce even worse outcomes: namely people giving up hope of solutions from within the system, ceasing to vote, and attempting to take matters into their own hands out of a sense of hopelessness and rage.
Viable plans create hope. Scared, desperate angry people do stupid things if they do not have both hope and a plan.
It's President Biden's responsibility as a leader to map out that plan unambiguously, while Democrats need to make certain everyone knows what the consequences of failure are.
**********************
Eric Tannehill is a twenty-something queer activist and university student.
LGBTQ+ people to Feds: Stop Proud Boys & other terrorist groups!
Federal law enforcement agencies have the power to intervene when local police can't or won't do their jobs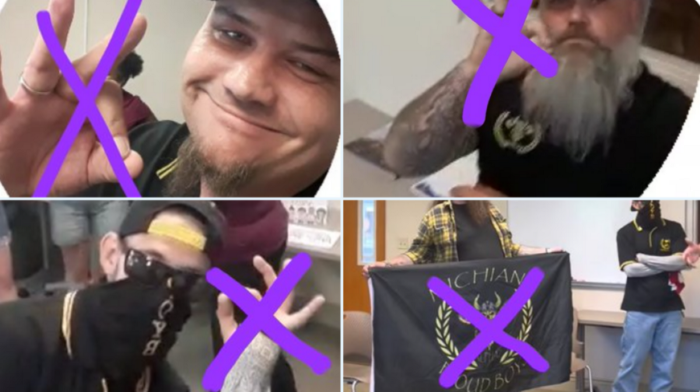 By James Finn | DETROIT – LGBTQ Pride month in the U.S. this year was marred by violence, threats of violence, and organized attacks by white nationalist groups like the Patriot Front and the Proud Boys.
The Proud Boys have particularly targeted family Pride events, succeeding in having several postponed or cancelled through acts of disruption designed to sow fear and even terror.
Law enforcement agencies have done little to defend LGBTQ people trying to come together in peace. In one egregious incident, sheriff's deputies bantered and fist bumped members of the racist group as they terrorized small children.
We LGBTQ people must have the right to peaceably assemble without self-proclaimed "white nationalists" swarming in screaming obscenities and shutting our events down.
Local law enforcement often prove unwilling to defend LGBTQ people and familes. If police and sheriff's deputies won't keep the peace, then it's time for federal agencies to step in and crack down.
Here are just a few accounts of Proud Boys terrorism this Pride season:
Proud Boys attack gay bar in California, patrons forced to defend themselves while police watch
"Fuck you, pedophile motherfuckers!" shouted the masked man as patrons of the Mojo Lounge bar and restaurant in Woodland, California pepper sprayed him to stop him and other members of the Proud Boys from forcing their way inside.
"Fuck you, pedophile motherfuckers!" shouted the masked man as patrons of the Mojo Lounge pepper sprayed him to stop him and other members of the Proud Boys from forcing their way inside.
Mojo patrons, who had come to see an "all ages drag show" to celebrate Pride month, had to defend themselves last week because (as you can see for yourself in the video below) members of the Woodland Police Department weren't helping. Even though police had turned out in force to respond to threats of violence, and even though the Proud Boys contingent had gathered across the street chanting obscenities and homophobic/transphobic slurs, the cops stood back and away from the door as Proud Boys protestors tried to force their way inside.
Terrified patrons had to defend themselves, and the day's drag show and other celebrations were cancelled.
When peaceful citizens have to resort to pepper spray because the police won't defend them from masked thugs, then as the saying goes, "Houston, we have a problem."
Alleged Proud Boys members attempt to get into The Mojo in Woodland, CA and are met with pepper spray. The bar had planned an all ages Drag Show tonight, which was postponed due to security concerns pic.twitter.com/7Boln64uJ6

— Luke Cleary (@LukeCleary) July 1, 2022
Library Pride event disrupted then canceled after Proud Boys rampage for 40 minutes
Also last week, according to the Los Angeles Blade, members of the Proud Boys terrorized library staff and children at a Rainbow Story Hour at South Bend, Indiana's Tutt Library. According to the Indiana Mutual Aid Coalition, which tweeted video, Proud Boys members flashed white supremacist hand signals and "harassed the presenter, event organizer, staff, and library patrons until police were called."
Those library patrons were parents who brought their small children to the library to celebrate Pride in peace — by hearing stories about diversity, acceptance, and love.
"We're stopping them from introducing shit to kids," one of the Proud members told a police officer, who instead of arresting and jailing the Proud Boys for disrupting the event, or at least forcing them out of the library, had a calm discussion with them.
Library staff then canceled the reading out of safety concerns, saying they may reschedule it "in a few months."
Children flee Nevada Pride event when Proud Boy approaches with a gun
Also last week, members of the Proud Boys terrorized LGBTQ families at a library in Sparks, Nevada, a small town near Reno. According to the LA Blade, a group of Proud Boys disrupted a drag queen story hour, chanting obscenities and homophobic/transphobic slurs while screaming that the parents who brought their children to Pride are "groomers" and "molesters."
* More importantly, federal law enforcement agencies have the power to intervene when local police can't or won't do their jobs. *
Reno police had been monitoring, but when protesters began to drift away, officers left the scene. Then one of the Proud Boys pulled out a gun and approached the crowd of parents and children. Some witnesses report that the masked man screamed and waved his gun, others that he "merely" held it as he approached a group of small children and parents. Witnesses say the families fled into the library, some of the children screaming and crying.
The police have not explained why they left the scene while masked members of the white supremacist group were still protesting. Nor have police issued an apology to LGBTQ people for failing to protect them from a group known for instigating violence. The police have not pledged to do better in the future.
Sheriff's deputies in North Carolina actively help Proud Boys terrify families with toddlers
According to patrons at a Pride story event in the Pine Valley branch of the New Hanover, NC library system, a group of 15 masked Proud Boys terrorized them on June 21 with the active assistance of sheriff's deputies. Families with children as young as 17 months old were forced to flee through a side door, and the library was unable to be used for its ordinary purpose for as long as 90 minutes.
Throughout the incident, a group of deputies failed to stop the white supremacists from screaming obscenities and slurs. Reportedly, the deputies engaged in light-hearted banter with the masked Proud Boys and even fist bumped them in a show of solidarity.
It's time for the U.S. to join Canada and New Zealand in treating the Proud Boys as a terrorist group
The New Zealand government declared the Proud Boys a terrorist organization last week, citing their role in the Jan. 6 Capitol riots, racist ideology, hyper-nationalism, and violent messaging.
The New Zealand government say the group's activities meet definitions of terroristic acts "carried out for the purpose of advancing an ideological, political, or religious cause," intended to "intimidate a population" or "cause the death of, or serious bodily injury to, one or more persons."
Canada added the Proud Boys to its list of domestic terror groups back in March, after which point one Canadian branch disbanded for fear of legal consequences.
The U.S. doesn't classify domestic groups as terror groups the same way NZ and Canada do, but our federal government has mechanisms for putting domestic groups on watch lists and turning up the heat.
More importantly, federal law enforcement agencies have the power to intervene when local police can't or won't do their jobs.
I'm thinking about that other group of masked terrorists who haunt American history, the ones who wore white and whose masks ended in pointy tips. When local law enforcement colluded with the KKK or failed to take strong enough steps against them, the FBI often took point instead.
The Proud Boys aren't lynching people, and I'm not trying to suggest victims of their violent threats have suffered the way Black people suffered under KKK terror, but how about we put a stop to things before they get that far?
Violent threats against Pride events this year have shocked LGBTQ families and communities. Nobody suspected going to Pride would ever be about fear, but that's what's happening, a change driven primarily by groups like the Patriot Front and the Proud Boys, racist organizations that hate LGBTQ people as much they hate Black people, immigrants, and Jews.
They're running amok, and local law enforcement is all too frequently encouraging them or treating them in a "neutral" manner that lets them get away with terrorizing minorities.
So, how about we stop being neutral?
How about we start treating terrorists like terrorists? And how about if police departments and sheriff's offices won't do the job, the feds step in and bring the hammer down?
I don't know about you, but I don't want to live in country where masked racists have free reign to shut down Pride events by screaming obscenities at little children.
Our federal government is run by Democrats right now. If they won't help LGBTQ people, will anyone? Ever?
************************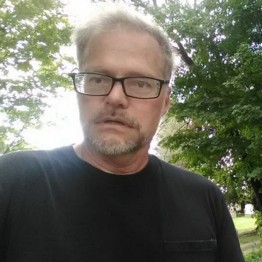 James Finn is a columnist for the LA Blade, a former Air Force intelligence analyst, an alumnus of Queer Nation and Act Up NY, and an "agented" but unpublished novelist. Send questions, comments, and story ideas to [email protected]
********************
The preceding article was previously published by Prism & Pen– Amplifying LGBTQ voices through the art of storytelling and is republished by permission.