A California mountain community loses its heart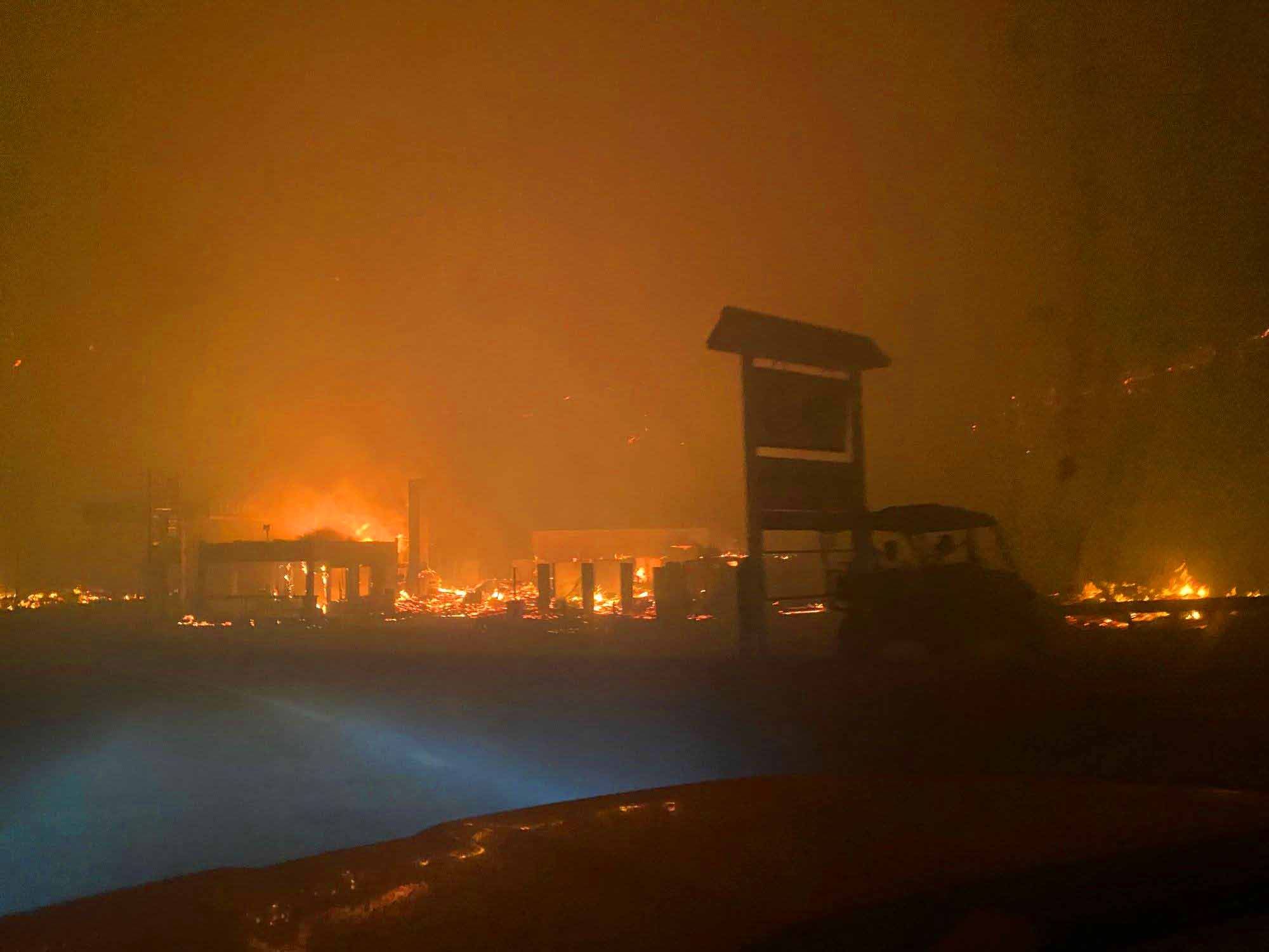 The Creek Fire racing through the Sierra National Forest, fueled by dead trees and undergrowth has consumed 143,000 acres so far and destroyed an estimated 60 homes, but it also destroyed an institution, a legacy, and the heart of a mountain community. Former ABC News Radio editor and newswriter Mike Silverstein reports:
PINE RIDGE,  CA – The Creek Fire continues to make national headlines. Military chopper pilots and crews have rescued another 78 people today who had been trapped on the mountain amid the flames. The have battled thick smoke and hellish terrain, often trying again and again to land safely. Some of those rescued have sought safety wading into lakes and reservoirs. There are still more waiting and praying for rescue.
What's happening is an enormous tragedy, worthy of headline coverage, but within it are thousands of personal and family tragedies.
Our family had to evacuate our home yesterday. More on that later. I'm still trying to process the loss of a little general store that's been a part of the area for more than a century, and means a lot to me personally.
We lost Cressman's General Store to the fire last night.
Cressman's was located in Pine Ridge, at the 4,000 foot level, midway from the bottom of the four lane road to Shaver Lake. It had been there since 1904, back when logging was king. Before Shaver and China Peak/Sierra Summit were resorts, and before PG&E built generating stuff at Shaver and Huntington and Edison Lakes, Cressman's was there.
Eight or ten years ago, Cressman's was under new ownership.
"You've got to meet Keith and Vince," my cousin Bobbi excitedly told me. "They are the nicest couple."
Keith Davis had been a buyer for the Gottschalk's Department store chain, and, after Gottschalk's went belly-up in 2009, he and his partner Vince Wiggins — who was a local high school teacher — decided to pursue their dream and they bought the little old general store halfway up the mountain.
They lowered the price of gasoline, charging less than the station at the bottom of the mountain and less than the stations up in Shaver. They dramatically upgraded food choices and quality, offering local favorites like beerocks and breakfast burritos, as well as really good pizza. You could buy pizza by the slice, by the whole pizza, or — most popular — as a take-and-bake. And they also offered entrees for take-and-bake. And sandwiches. And coffee. And wonderful baked goods.
Families on their way to the lake or the ski resorts would stop and fill up and buy a pizza or entrees to bake — or to heat up at their vacation place. The little general store became a must stop on the way to the mountaintop resorts.
When Tom and I first met Keith and Vince, we were intrigued that an openly gay couple would buy a business halfway up the mountain, where folks were politically quite conservative, to put it mildly.
Keith, the former department store executive, said he knew the market and knew what the people wanted. And Vince, who grew up in the area, said he knew his neighbors.
The combination of cheaper gasoline, really good food, fair prices, and friendly service caught on in a hurry. Cressman's became the social hub of the neighborhood.
They fixed up the barn and opened it up to area artists. On Trade Days (ahem), my cousins would sell their pottery to tourists, while other artisans would sell paintings, woodworking, and other objets d'art.
The guys hired local folks to help cook, bake, and run the store.
Keith and Vince would take their RV and head off on vacations, and to visit friends. And their local partners would run the store when the guys were gone.
Everyone in the community knew that Keith and Vince were gay, and were a couple, but they were respected and embraced and very much at the center of this very conservative mountain community. I'll never know how many hearts and minds they opened by being themselves and setting an example. And, most important, how important that example was to young people up there, especially those trying to figure out who they are and whether there's a place for them in the world.
When Vince hit the magic age, he was able to retire from his career as a high school teacher. Two years ago, the guys found a buyer for the general store.
Ty and Tara were a local couple with two kids who loved Cressman's and didn't want to change a thing. Nor did any of the neighbors. The sale went seamlessly, and Keith and Vince stuck around long enough to make sure everything went right.
And it did, until the fire.
Ty stayed open this weekend as long as he could, staying to provide gasoline and provisions for firefighters.
The store, the barn, and the other structures were consumed by the fire Monday night. Ty and Tara lost their home as well.
We haven't heard from Keith and Vince, but they often spent Labor Day weekend on the road in their RV, and we hope that's the case.
The loss of Cressman's was on the front page of the Fresno Bee website this afternoon. Yet another terrible loss in this worst of all years.
Cressman's was the first thing my cousins told me about when I called them this morning. Even before their own situation.
They had to evacuate our home yesterday afternoon.
Even though there are 800 firefighters working out of a command center at Sierra High School — practically across the street from our place, it was smoke that forced them out, not the approaching fire. Al was starting to have trouble breathing and his complexion seemed to be turning ashen. It was time to get out of Dodge.
Living in fire country, you always keep the valuable papers and family memorabilia together and organized, just in case. They were able to gather what they needed and take it with them.
Soon after they left, a mandatory evacuation order went into effect.
The three daughters are in three different locations, the two youngest grandsons are staying with their father 200 miles away. And the three college age grandkids are staying with friends in Fresno.
Al and Bobbi are at a hotel in Fresno.
When they checked in late yesterday afternoon, they were told the hotel's coffee shop and dining area was closed due to COVID. And all the restaurants in the area were offering only outdoor dining and take-out due to COVID. But with all the smoke in the air, nobody was eating outside.
So they ordered take-out, went back to the hotel to eat, and turned on the portable air purifiers they brought from home. The hotel management was kind enough to bring them a small refrigerator, so they could store snacks and beverages.
The Creek fire still has zero containment. And the winds are expected to change direction tomorrow and pick up speed heading towards Fresno and Clovis.
Al and Bobbi don't know if they'll have a home to go back to. If the winds pick up as much as expected, chances are they won't.
But everyone is safe for now. Everyone has shelter for now. We have our valuables. And we have insurance.
That makes us better off than many of our friends and neighbors.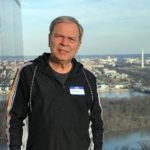 Mike Silverstein is a former news editor and newswriter for ABC News Radio Washington Bureau. He's retired, and serves as an elected Advisory Neighborhood Commissioner in Washington, DC
City of West Hollywood turns 39 years old
At 7:00 p.m., the City's annual State of the Community Program will celebrate WeHo's accomplishments & preview next year's major projects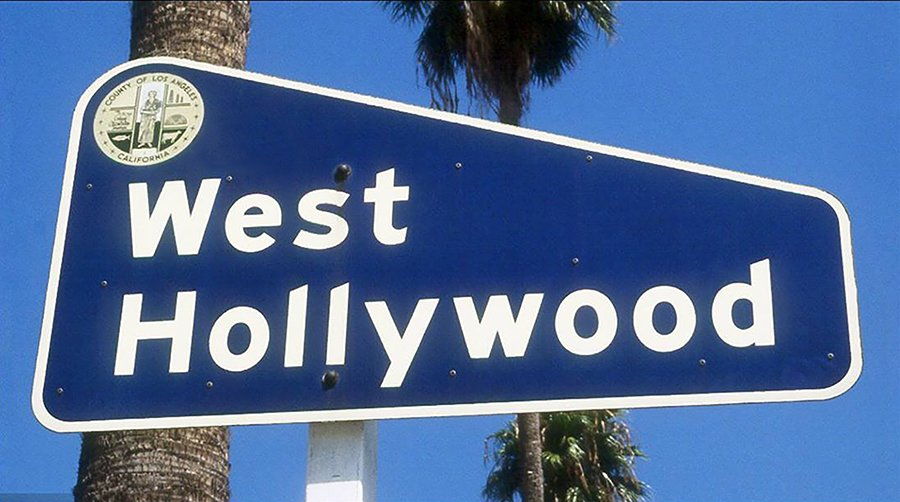 By Paulo Murillo | WEST HOLLYWOOD – The City of West Hollywood turns 39 years old today. The City was officially incorporated as an independent City on November 29, 1984. A coalition of LGBT activists, seniors, and renters proposed a Cityhood with progressive policies and strong tenant's rights protections.
The City is hosting the annual State of the Community Reception & Mixer starting at 6 PM at the West Hollywood Aquatic and Recreation Center (8750 El Tovar Place, West Hollywood, CA 90069). The mixer will allow West Hollywood community members to mingle with residents, elected and appointed officials, and City staff. Appetizers and beverages will be served and there will be live music by the Harrison Jazz Ensemble.
At 7:00 p.m., the City's annual State of the Community Program will celebrate West Hollywood's accomplishments this past year and preview next year's major projects and new initiatives.
The State of the Community presentation will be followed by the NextGen Mixer at 8:00 p.m. The evening will end at the Respite Deck where community members can connect with fellow attendees and enjoy some beats by DJ Asha and a special performance by the City's Inaugural Drag Laureate, Pickle.
To RSVP click on the link here and here CelebrateWeHo23.eventbrite.com.
And here are some highlights of the past 30+ years in West Hollywood:
The first West Hollywood City Council established West Hollywood as the first City in the nation to have a majority openly gay governing body. This was a landmark development in LGBT rights in the United States as well as globally.
The ordinances adopted by the West Hollywood City Council within the first year of Cityhood included landmark legislation such as the City's Rent Stabilization Ordinance (which, upon its adoption was one of the strictest rent control laws in the country); Ordinance prohibiting discrimination against people with HIV and AIDS; Domestic Partnership Ordinance; and Ordinance prohibiting discrimination in employment based on sexual orientation. Today, many of the City's landmark ordinances have been duplicated and have become mainstream policies nationally and globally.
In 1985, the City Council established its Social Services program to provide much-needed services to residents. Over its history, the City has provided millions of dollars in grants to fund programs for people in need. These services have included services for seniors; people with HIV and AIDS; members of the LGBT community; people with disabilities; alcohol and drug use recovery programs; support programs for Russian-speaking immigrants; services for people who are homeless; food programs; and health care services for people who are uninsured. Today, the City's Social Services Division budgets approximately
$5 million per year in funding critical support to programs that impact thousands of people in West Hollywood; City residents live longer and have lower rates of chronic diseases than residents of L.A. County as a whole.
The onset of the HIV/AIDS epidemic had a significant impact on the City of West Hollywood due to the disease's elevated infection rate among gay men which caused a devastatingly high number of deaths in the City. The City of West Hollywood was one of the first government entities to provide social services grants to local AIDS and HIV organizations. The City sponsored one of the first AIDS awareness campaigns in the country in October 1985 and the City's response to the AIDS crisis has been recognized as a model for other cities, nationally and globally. Today, 12 percent of households in the City have a person living with HIV/AIDS.
The City has been one of the most outspoken advocates for the legal rights of LGBT people. In 1985, the City of West Hollywood was one of the first cities in the country to adopt a Domestic Partnership Ordinance. In October 2014, the City marked an exciting milestone as the City Clerk's office at West Hollywood City Hall filed its 10,000th couple as registered Domestic Partners. The City also created the nation's first municipal Transgender Task Force in 2001; in 2009 this became the City's Transgender Advisory Board.
West Hollywood was one of the first cities in the country to pass a resolution in support of marriage equality, paving the way for same-sex marriage initiatives all over the county. In a monumental moment in U.S. history, the City, in conjunction with the Los Angeles County Register-Recorder Clerk, began to issue marriage licenses and perform civil ceremonies for same-sex couples in June 2008, following the Supreme Court of California ruling on Proposition 8. After a legal stay, in June 2013 the U.S. Supreme Court dismissed an appeal in Hollingsworth v. Perry and the City of West Hollywood launched a marriage celebration. West Hollywood City Councilmembers and City Officials performed hundreds of civil ceremonies. On June 25, 2015, West Hollywood hosted a community rally at West Hollywood Park attended by thousands of jubilant revelers celebrating the Supreme Court declaring marriage between same sex couples legal.
Following the election of President Trump in 2016, the West Hollywood City Council affirmed the City of West Hollywood's commitment as a Sanctuary City and reaffirmed the City's commitment to its core values, which includes Respect and Support for People.
In 2017, the West Hollywood City Council approved a Resolution that calls on the U.S. House of Representatives to initiate proceedings for the impeachment of President Donald J. Trump. This came as a response to numerous violations of the Emoluments Clause of the United States Constitution, multiple violations of federal law as it relates to the employment of relatives, serious national security concerns resulting from potential interference with federal elections in 2016, and amid investigations of obstruction of justice.
The City of West Hollywood is one of the first municipalities to form a Transgender Advisory Board, which addresses matters of advocacy on behalf of transgender people in the areas of education, community awareness, and empowerment, and makes recommendations to the West Hollywood City Council. Through its Transgender Advisory Board, the City of West Hollywood regularly co-sponsors programming and recognizes Transgender Awareness Month and Transgender Day of Remembrance each November. For more information about the City of West Hollywood's Transgender Awareness Month events.
The city was a soap box for the Black Lives Matter movement with several marches and demonstrations calling for racial justice taking place on Santa Monica Boulevard in 2020.
In 2021, The city begins recovery from a long COVID-19 Shutdown.
in 2022, the City hosted its inaugural WeHo Pride event, completed the Aquatic and Recreation Center at West Hollywood Park, installed inclusive Pride Crosswalks, responded to the monkeypox outbreak with vaccine clinics and a town hall, urged COVID-19 vaccination boosters leading to more than 87% vaccinations rate amongst residents, provide more than 1.7 million dollars in COVID-19 rental assistance, expanded the City's Block by Block program with 30 new security ambassadors and more than 100 businesses opened since 2021.
**************************************************************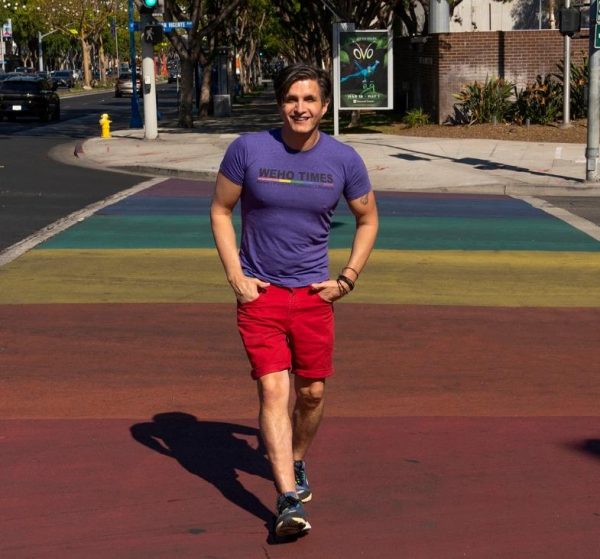 Paulo Murillo is Editor in Chief and Publisher of WEHO TIMES. He brings over 20 years of experience as a columnist, reporter, and photo journalist.
******************************
The preceding article was previously published by WeHo Times and is republished with permission.