Celebrating queer icons during LGBT History Month
Politicians, clergy, activists and more honored by Equality Forum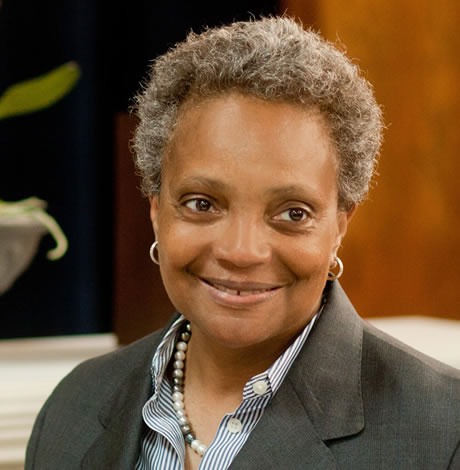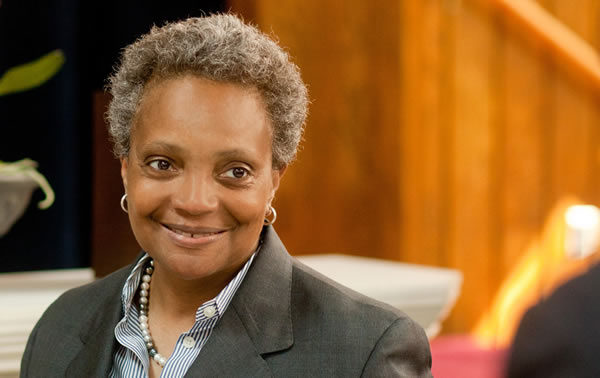 "Our first and second commandment for ourselves as we ministered with people with AIDS," Fr. Bernard Lynch, an openly gay, Irish Catholic priest, author, activist and founder of the first AIDS ministry in New York City in 1982, said in a FaceTime interview, "was thou shalt not bullshit anyone!"
Lynch, who holds a doctorate in counseling psychology and theology from Fordham University and New York Theological Seminary, recalled what it was like to live during the height of the AIDS epidemic. "It's hard to even begin to imagine what it was like if you weren't there," he said. "Gay men were queer-bashed. The Pink Panthers protected them. People with AIDS would be in the hospital, and the staff wouldn't feed them – they were so homophobic and afraid they would get AIDS."
Lynch is one of 31 icons being celebrated this October during LGBT History Month. The other icons being honored (national, international, living and dead) are from many walks of life – from politicians to clergy to writers – and time periods – from ancient Greece to 19th century in the United States to present day Russia.
The icons range from poets (Sappho) to activists (Moscow Pride founder Nikolay Alexeyev and transgender rights activist Felicia Elizondo) to elected officials (Lori Lightfoot, Chicago's first openly gay, first Black, female mayor). (For a complete list and bios of all 31 of this year's icons as well as resources for educators, go to: lgbthistorymonth.com.)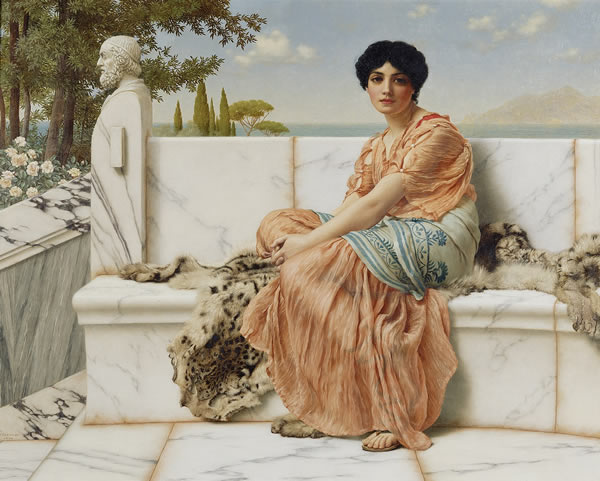 Beginning on Oct. 1, a different icon will be featured on the site. A 30-second video featuring a different LGBT icon will appear on the site daily. Before Oct. 1 and after Oct. 31, a two-and-a-half-minute overview video of all 31 icons will be on display.
History helps us to learn from the past. Stories from history inspire and encourage us to act in the present. Yet, many of us who are queer have only recently started to become informed about the history of our community.
Since 2006, the Equality Forum has spearheaded LGBT History Month in October. "In 1994, Rodney Wilson, a Missouri high school teacher, believed a month should be dedicated to the celebration and teaching of gay and lesbian history, and gathered other teachers and community leaders," according to Equality Forum's website.
The idea was endorsed by GLAAD, the Human Rights Campaign, the National Education Association and other organizations. In 2006, Equality Forum, according to its website, "assumed responsibility for content, promotion and resources for LGBT History Month." The Equality Forum is a national and international LGBT civil rights organization with an educational focus.
"I grew up in Central Pennsylvania," Malcolm Lazin, 76, Equality Forum executive director, said in a phone interview. "There was a very negative view of anyone who was gay when I was growing up. Everybody was deep in the closet."
As was the case with others interviewed for this article, Lazin learned nothing about LGBT history when he was growing up. "In 2006, when we launched Gay and Lesbian History Month [later renamed LGBT History Month], our minority was the only group in the world not taught its history at home, in schools or religious institutions," Lazin said.
Over the past 15 years, more than 400 "icons" (31 per year) have been celebrated during LGBT History Month. Icons honored previously during LGBT History Month range from James Baldwin to Tallulah Bankhead to Barbara Gittings, widely regarded as the mother of the LGBT civil rights movement, to Alexander the Great to Billie Holiday to economist John Maynard Keynes to Billie Jean King to trailblazing transgender, gay rights and AIDS activist Marsha P. Johnson. The Blade's Lou Chibbaro Jr. was honored as an icon in 2019.
The LGBT History Month 2020 and 15th Anniversary launch was held on Sept. 30. At the event, Chicago Mayor Lori Lightfoot and Jess O'Connell, one of this year's 31 LGBT History Month icons, who was the first openly LGBT Democratic National Committee CEO, received awards. Lightfoot received the Equality Forum's 25th Annual International Role Model Award. O'Connell received the 6th Annual Frank Kameny Award.
"It was conservative in all the ways you would expect when I was growing up in Arizona," O'Connell said in a phone interview.
O'Connell didn't learn about gay history as a high school student in the 1980s. But, from early on, she was exposed to all kinds of diversity. "I was raised by a Black father and white mother," O'Connell said, "I had an aunt in California who was gay."
One of the first times that she grieved was when a family friend died from AIDS. "I learned that love comes in many different forms," O'Connell said.
LGBT rights along with issues of racial and economic inequality were part of her everyday life. Her first job was in AIDS activism. In 2000, she was the first female director of AIDS Walk Colorado, a Colorado AIDS Project program. "The COVID-19 pandemic is triggering to me," said O'Connell, who served as a senior adviser to Pete Buttigieg's presidential campaign. "With AIDS, I saw the devastation that occurs when the government pretends a disease doesn't exist."
There are some similarities between COVID-19 and AIDS, Lynch said. In the beginning of the AIDS epidemic, people didn't know how it was spread and people died from it. As with COVID, there was fear of contagion and of death. "But, no other disease has the stigma of AIDS," Lynch said. "The stigma is still there today. It's rooted in the unease that so many have with sexuality."
Young queer men were trying to face the fact that they would die from AIDS before they had any idea of the meaning of their lives, he said. One lesson in dealing with COVID-19 that can be learned from the history of the AIDS epidemic is "compassion," Lynch said. "During the epidemic, friends and lovers fed, visited, and cared for people with AIDS. Even when no one else would. You didn't think about it – it was the thing to do."
Theater can help us to connect to our LGBTQ history. "The great thing about theater," Moisés Kaufman, an award-winning theater director and playwright, emailed the Blade, "is that it allows audiences to have several types of intimacy with the LGBTQ characters in history."
They can see the play, and be in the room with the living actors as they encounter our ancestry, said Kaufman, one of this year's 31 LGBT History Month icons.
"Our history is made by other LGBTQ people who had to survive in perilous and forbidding times," he added. "I've been fortunate to be able to learn from them."
His groundbreaking play "The Laramie Project," inspired by the brutal murder of Matthew Shepard has generated worldwide empathy and dialogue around LGBTQ hate crimes. Actors "get to experience our ancestors first hand," Kaufman said, "They get to inhabit their humanity."
History tells the stories of LGBTQ pioneers and helps us tell our own stories. Rabbi Deborah Waxman, one of this year's 31 LGBT History Month icons, is herself a pioneer. Waxman is the first woman and the first lesbian to lead a Jewish seminary and national congregational union. She serves as president of the Reconstructionist Rabbinical College (RRC) and of Reconstructing Judaism, the leading organization of the Reconstructionist movement.
There were no role models for being lesbian or being a woman, let alone an openly lesbian rabbi when Waxman was growing up. "I just knew I didn't want to kiss boys," Waxman said in a telephone interview.
Waxman didn't come out until she was into her 20s. When she said she wanted to be a rabbi, her mother was worried. Because, at that time, there were so few women rabbis. "When I came out to my Mom, she was really worried. She said, 'It was hard enough being a woman,'" Waxman said. "How would I ever be a rabbi as not only a woman but a lesbian?"
Years later, when she was installed in her leadership positions, Waxman told her Mom, "It worked out OK."
Her parents were immensely proud, she said.
Waxman is keenly aware that she's often a pioneer. Frequently, she's the only woman and only queer person during national conversations among leaders about religious matters. "I try to do it with humility," she said. "Storytelling helps us make our way through the world, she added.
Turning pain into positive & using art as therapy – Carl Hopgood
He knew he wanted to embark on a path toward a "bold, exciting life" among other "creative people" while "doing amazing things and living"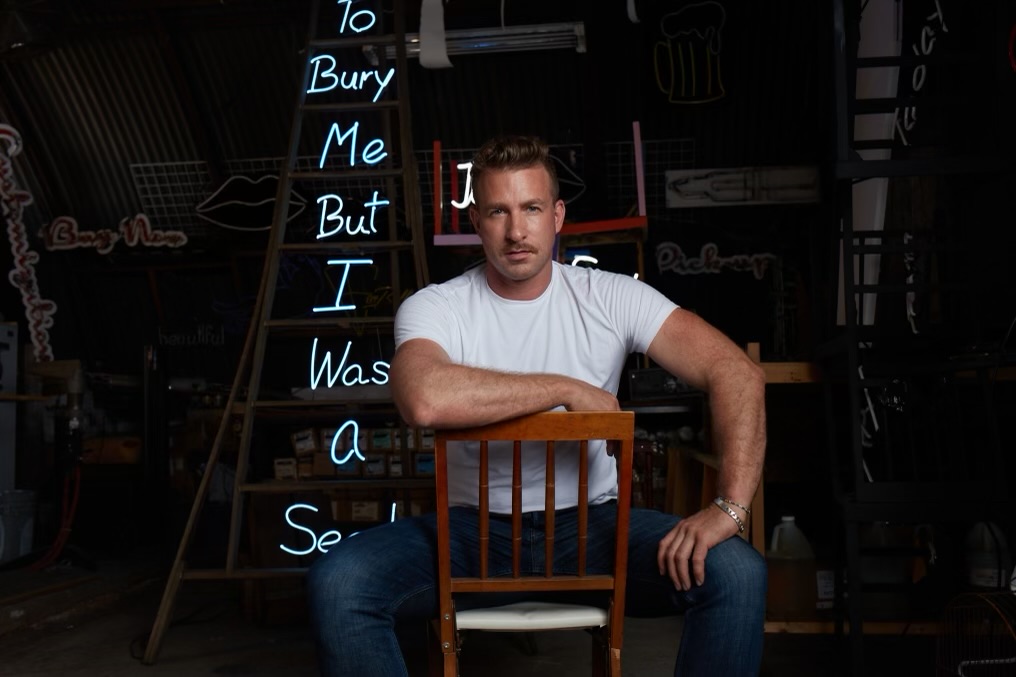 LOS ANGELES – Like many people born with an inclination toward creative expression, Carl Hopgood has known from a very young age that he wanted to be an artist.
Growing up on a small farm in rural Wales, the Cardiff-born Hopgood spent his childhood surrounded by animals and nature, letting his imagination run wild and creating worlds he envisioned with baskets, fruit boxes, flowers, stones, tabloid clippings, and other items that struck his fancy. Then, at 7, he was invited to spend an afternoon with his best friend, whose cousin was visiting; that cousin happened to be Richard Burton, and he happened to be accompanied by his even more famous wife, Elizabeth Taylor.
Hopgood was not just star-struck, he was inspired.
"My world was never the same after that day," he tells the Blade. "They told stories about Hollywood, London, glamorous parties, movies, photography… and Andy Warhol! Andy Warhol was my first artist crush. He was also born on a farm, so I felt an immediate connection."
After that experience, he knew he wanted to embark on a path toward a "bold, exciting life" among other "creative people" while "doing amazing things and living."

Four decades and one continental transplant later, it can safely be said that Hopgood has accomplished his goal.
A successfully established LA-based artist, he's created a unique body of work that includes pieces in Neon, Sculpture, Film / Video Installation, and canvas painting; his collectors include Morgan Freeman, Eugiono Lopez, The Vinik Family Foundation, The Groucho Club and Rupert Everett; and recent exhibitions of his work – like his neon art installations 'Looking For Love In All The Wrong Places', 'My Heart Is Open', and 'You Changed My Life' at the Maddox Gallery in West Hollywood, and 'Chair Therapy' at United Talent Agency's UTA Artspace LA – have garnered a flurry of enthusiasm and increasing national attention.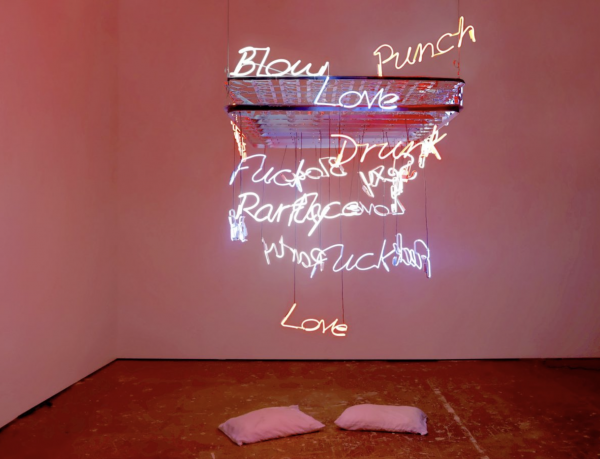 The latter installation created a particular stir with its inclusion of a controversial neon sculpture called "Just Say Gay", Hopgood's response to the draconian anti-LGBTQ legislation championed by Florida Governor Ron DeSantis; that work was acquired by prominent collector Beth Rudin DeWoody and will be on display from December 2023 at her Bunker Art Space in West Palm Beach, Florida.
When talking with the Blade, Hopgood is keen to focus the discussion on a new goal – the completion of a documentary about the creation of "Chair Therapy" – but he's certainly willing to start the conversation by talking about the sense of queer defiance behind "Just Say Gay" and many of his other works, because the two subjects go hand in hand.
"Being a gay man of Welsh and Greek heritage," he proudly proclaims, "the fight against bullying, repression, injustice and discrimination became central themes of my artistic expression."
As he explains, that fight is rooted in a traumatic childhood experience. "I was bullied by classmates," he remembers. "They would chase after me, push me to the ground and kick me in the groin. I managed to escape and found sanctuary under a stack of chairs in the school assembly hall. The school therapist helped me cope by using a technique called Empty Chair Therapy, where you would talk to an empty chair about your feelings.
"I decided turn this pain into something positive and use art as my therapy."

Much later, the young Hopgood would be inspired by the confrontational aesthetic of Damien Hirst – after reading a scathing criticism of one of his works in the paper – and follow in the controversial artist's footsteps to Goldsmiths College in London, eventually becoming part of a movement with fellow graduates like Steve McQueen, Jason Martin, Ceal Floyer, Angela De La Cruz and Alessandro Raho.
"It was an incredible moment to be a young artist in 1990s London."
Nevertheless, after 20 years in the London art scene, he decided it was time for a change.
"I had just watched a documentary featuring David Hockney," he explains. "The freedom and possibility of David's work was clearly inspired by Southern California with its beautiful palette and open, sunny skies. It was a stark contrast to the gloomy weather of the UK, and the anxiety and depression that accumulated over the years. I had heard about the growing LA art scene –LACMA, MOCA and The Broad were beginning to attract an international audience – and I decided that moving to Los Angeles would be good for both my mental health and creativity."
The choice was a fortuitous one for him – "It was the perfect time to go," he says, "and I was ready to work in new mediums and expand my repertoire." Then, like the rest of us, he had to put all his plans indefinitely up in the air.
"In early 2020, when the pandemic hit," he tells us, "I would see all the bars and restaurants shuttered in West Hollywood. It was like a ghost town. Looking through the store front windows, all I could see were chairs stacked on top of each other – and that image took me straight back to my unhappy childhood."
He decided to use it for inspiration and began work on the first sculpture in the "Chair Therapy" series ("My Heart is Open") – which as he describes, addresses "toxic masculinity, oppression and queer identity, themes I've always championed."
Those themes are doubtless also at least partly behind his desire to see the planned documentary – titled "Fragile World" – reach fruition. Filmed during the pandemic, it profiles Hopgood by charting his personal artistic journey, but centers on the development of "Chair Therapy", in which he combined found and vintage wooden chairs with neon lights shaped into positive words to provide hope, love and support for a community who were hardest hit by Covid and the shutdowns it necessitated.
"Seeing those stacked chairs and tables, in those empty establishments, I knew some would be forced to close for good. I felt so helpless, but I knew there was something I could do."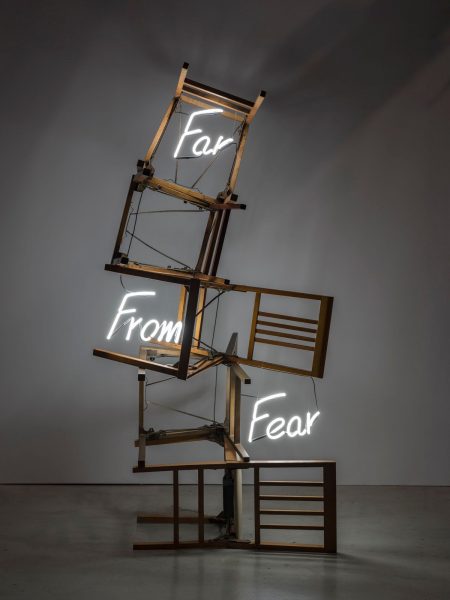 Now, with his own hard-hit community – alongside many others – facing aggressive legislative oppression from the extremist right, he's determined to see the film finished, so that the same empowering message of optimism embodied in his work can be spread to a larger audience as a reminder not to let the bullies break their spirit. To that end, the documentary's director and producer, LA-based British filmmaker Kate Rees Davies, has set up an Indiegogo campaign to raise the funding necessary to finish the project.
Another motivation, perhaps even more personal, might be found in Hopgood's revelation of a hidden influence in another work from the "Empty Chairs" series: "Twelve Steps", which explores the massive financial success of a California citrus industry made possible by the hard work of a segregated Mexican immigrant labor force. "I was also inspired in that piece by a line from Greek poet Dinos Christianopoulos," he says, "who was sidelined by the Greek literary community in the 1970s because he was gay. It's a small but powerful couplet which was included in the collection 'The Body and the Wormwood' that reads, 'What didn't you do to bury me, but you forgot that I was a seed.'"
For Hopgood, perhaps, the documentary also represents a seed, one that he himself has planted in hope of spreading its positive power into the world – and he's counting on the support of his patrons through Indiegogo for the water, light and nourishment it requires to grow.