Thomas, Alito declare war on same-sex marriage in unexpected Supreme Court statement
United States Supreme Court Associate Justices Clarence Thomas and Samuel Alito have declared war on marriage equality.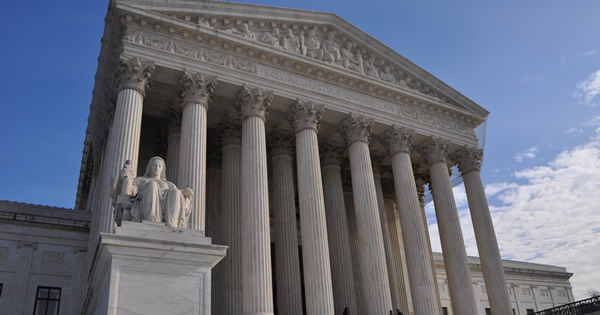 WASHINGTON – A fiery and unexpected statement from Associate Justices Clarence Thomas and Samuel Alito Monday signaling their intent to undermine the Obergefell v. Hodges decision is raising questions about whether marriage rights for same-sex couples is in danger, especially with the possible addition of another conservative, Amy Coney Barrett to the U.S. Supreme Court.
The statement, which is irregular and completely voluntary, was made in response to the denial of a petition to review the case of Kim Davis, a former county clerk in Kentucky who gained notoriety in 2015 for refusing to issue marriage licenses — both to same-sex couples and opposite-sex couples — based on her religious objections to Obergefell v. Hodges.
Thomas, in a statement co-signed by Alito, writes he concurs with the decision to deny review of the case, which has been percolating through the judiciary for some time, but says her request "provides a stark reminder of the consequences of Obergefell."
"By choosing to privilege a novel constitutional right over the religious liberty interests explicitly protected in the First Amendment, and by doing so undemocratically, the Court has created a problem that only it can fix," Thomas writes. "Until then, Obergefell will continue to have 'ruinous consequences for religious liberty.'"
Thomas criticized the Obergefell decision, accusing the majority of impairing religious liberty and belittling the views of objectors who oppose same-sex marriage on religious grounds.
"It would be one thing if recognition for same-sex marriage had been debated and adopted through the democratic process, with the people deciding not to provide statutory protections for religious liberty under state law," Thomas wrote. "But it is quite another when the Court forces that choice upon society through its creation of a textual constitutional rights and its ungenerous interpretation of the Free Exercise Clause, leaving those with religious objections in the lurch."
The willingness of Thomas and Alito to signal they would to seek overturn precedent for marriage equality five years after it had been established was shock to observers, who thought the issue had been resolved. Even President Trump has said he's "fine" with the decision and thinks the matter "settled."
Alphonso David, president of the Human Rights Campaign, said in a statement that the message from Thomas and Alito "proves yet again that a segment of the Court views LGBTQ rights as 'ruinous' and remains dead set against protecting and preserving the rights of LGBTQ peoples."
"From eliminating hospital visitation rights and medical decision-making in religiously affiliated medical centers to granting businesses a license to discriminate against LGBTQ couples, 'skim-milk marriage' would have a devastating effect on our community's ability to live freely and openly," David added, quoting a now famous quip from the late Ruth Bader Ginsburg in 2013 during oral arguments against the Defense of Marriage Act.
Although the statement was signed by only two justices and a majority of five would be needed to overturn marriage equality on the nine-member court, it raises questions about the confirmation of Barrett, whose nomination is still pending before the Senate Judiciary Committee after Trump nominated her to replace progressive champion former Associate Justice Ruth Bader Ginsburg.
If confirmed, Barrett — who's know for having a conservative judicial philosophy —would take the place of a justice would was solid in support of same-sex marriage, skewing the balance of the court further to the right.
David pointed out Barrett has said she openly holds the views of Antonia Scalia and Thomas and Alito "channel" the late justices with their statement.
"That fact, along with Barrett's ties to anti-equality extremist groups who aim to criminalize LGBTQ relationships in the United States and abroad, shows that Barrett will only embolden these anti-equality extremist views on the Court," David said, referring to Barrett admitting to having taken a fee to speak at a group associated with the anti-LGBTQ legal firm Alliance Defending Freedom.
The Blade has placed a request in with the White House on whether Trump thinks marriage rights for same-sex couples would be safe in the aftermath of confirmation of Barrett to the high court.
Conservatives have already had wins on the Supreme Court with the confirmation of Associate Justices Neil Gorsuch and Brett Kavanaugh in the Trump administration. Neither, however, signed the statement, nor did Chief Justice John Roberts, who dissented from the Obergefell decision but has been siding with liberal justices in recent decisions.
James Esseks, director of the American Civil Liberties Union LGBT & HIV Project, said the statement from Thomas and Alito was "appalling" in the aftermath same-sex couples having secured the right to marry and same-sex couples enjoying the right for five years.
"When you do a job on behalf of the government — as an employee or a contractor — there is no license to discriminate or turn people away because they do not meet religious criteria," Esseks said. "Our government could not function if everyone doing the government's business got to pick their own rules."
Esseks continued noting that Thomas' statement puts into stark relief the possible consequences of the pending case before the Supreme Court of Fulton v. City of Philadelphia, which will decide whether a Catholic foster agency has a First Amendment right to exclude same-sex parents from adoptions and still obtain taxpayer funds through a government contract.
In the aftermath of Ginsburg's death, legal observers have said the legality of religious-based refusals to LGBTQ people are the most vulnerable aspect of LGBTQ rights on the high court.
"That's exactly what's at stake in a case that will be argued on Nov. 4 — Fulton v. City of Philadelphia," Esseks said. "We will fight against any attempts to open the door to legalized discrimination against LGBTQ people."
Michigan teacher walks off job & resigns after told to remove Pride flag
"To me, the flag represents love and inclusion for everybody, not just whoever is of the LGBTQIA+ community"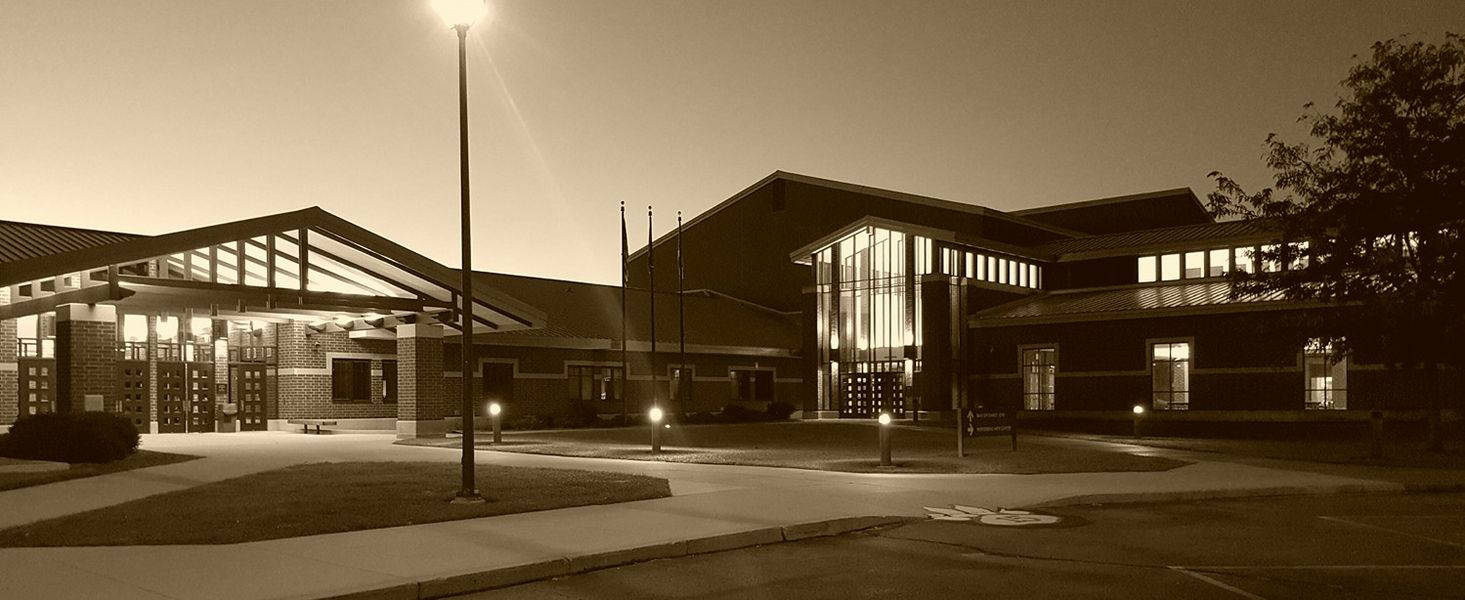 THREE RIVERS, Mi. – A middle school health teacher walked off the job Nov. 22, then resigned after the school district's administration ordered LGBTQ+ Pride flags removed from classrooms.
Russell Ball, who identifies as a member of the LGBTQ+ community, told local media outlets that "The rumors kind of floating around is that one or two parents that complained about the flags being in the classroom."
"To me, the flag represents love and inclusion for everybody, not just whoever is of the LGBTQIA+ community," Ball said during an interview last week with NBC News affiliate WOOD TV 8 on Grand Rapids. "I felt very disheartened and saddened. The students losing that representation throughout the classrooms really hurt, losing my own representation in the classroom really hurt. It was just something I was not prepared to do."
He told NBC 8 that, combined with burnout, caused him to resign from his position as a health teacher.
"It all comes down to having some open communication and building understanding that we're not out to vilify anybody, but we are here and we do exist," he said.
In a statement posted on its website, the school district's Interim Superintendent Nikki Nash said officials were notified by what he referred to as an "an external party," Nov. 18. According to Nash, the person questioned information shared within the school day, which also included an inquiry of the Gay Straight Alliance after-school club and pride flags within Three Rivers Middle School classrooms.
"We continue to work with the district's legal firm and board of education to ensure we are providing a safe learning environment for all students," the statement continued. "There is a board meeting on December 6th."
Attorneys representing the district did not reply Tuesday to multiple requests for comment.
Comments on the school district's Facebook page reflected anger over its decision, with one person writing; "It is disappointing Three Rivers Community Schools has decided to kick protections and support for LGBTQ+ students to the curb for some undisclosed reason. The district claims protection for all students but somehow figured LGBTQ+ students don't fit in that category for all students and are now willing to show the students and their support network of teachers to the door."
Virginia Tech Co. burns LGBTQ poster at company party- then apologizes
"I'm mortified that our event was interpreted in this way," said Nate Reynolds, the founder and partner of Hypershift Technologies LLC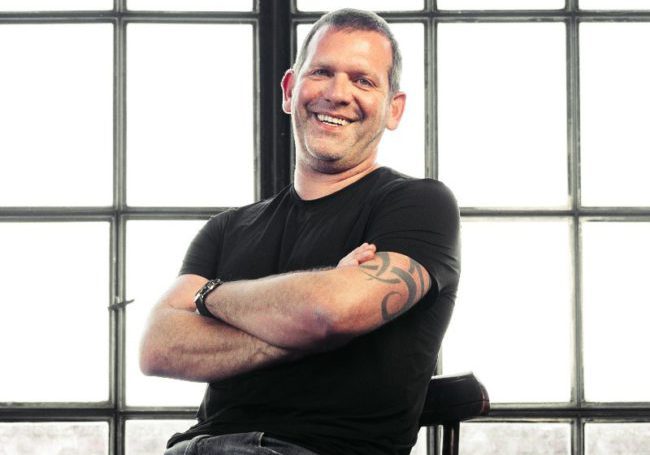 ASHBURN, Va. – The owner of a Virginia technology company that hosted a private Veterans Day party on the grounds of an Ashburn, Va., brewery in which a company employee used a flame-throwing device to ignite a rainbow flag poster said the selection of the poster was a mistake and he and his company have no ill will toward the LGBTQ community.
A customer of the Old Ox Brewery in Ashburn, where the incident took place on its outdoor grounds, made a video of the incident with his cell phone and sent a copy of the video to the Blade.
The video, which includes an audio recording, shows a man using a hand-held flame-throwing device to ignite the rainbow poster, which was hanging from a cable and appeared to be mounted on cardboard or a thin sheet of wood. Bystanders can be heard laughing and cheering as the poster is set on fire.
The poster consisted of a variation of the LGBTQ Pride rainbow flag that included the word "love" configured from an upper white stripe on the rainbow symbol.
The customer who took the video, who has asked not to be identified, thought the decision to set the poster on fire was a sign of disrespect if not hatred toward a longstanding symbol of LGBTQ equality and pride.
Chris Burns, Old Ox Brewery's president, shared that view, telling the Blade he and his staff were "shocked and horrified" when they learned later that a rainbow flag poster had been burned on the brewery's grounds. Burns said Old Ox supports the LGBTQ community and participated in LGBTQ Pride month earlier this year.
He said the company that held the private party paid a fee to hold the event on the brewery's grounds, but the brewery did not know a rainbow poster would be burned.
"I'm mortified that our event was interpreted in this way," said Nate Reynolds, the founder and partner of Hypershift Technologies LLC, the Falls Church, Va.-based technology company that organized the Nov. 11 party at Old Ox Brewery. "I can assure you that ZERO ill-will or offense was meant," Reynolds told the Blade in a Nov. 24 email.
"We held a small private party for a few clients, which included a demonstration of Elon Musk's Boring Company 'Not a Flamethrower,'" he said in his message. He was referring to one of billionaire businessman Elon Musk's companies that specializes in boring through the ground to create tunnels for cars, trains, and other purposes.
"After so many being isolated during COVID, we wanted to have an event that was lighthearted and to some small effect, silly," Reynolds said in his message to the Blade.
According to Reynolds, in thinking about what should be used for "fodder" for the flame-thrower, he went to a Five Below discount store and purchased items such as stuffed animals and posters, including a "Space Jam" movie poster as well as what he thought was a poster of the British rock group The Beatles.
"When I pulled the Beatles poster out of the tube it was instead the 'Love' poster," he said, referring to the rainbow flag poster the Blade asked him about in an earlier email.
"All I focused on was the 'Love' wording and not the rainbow and did not draw the conclusion that the poster was an icon that represents the LGBTQ community," Reynolds said. "It was my own ignorance of not connecting the symbolism of the poster. If I had realized it was a symbol of the LGBTQ community, I would not have used it," he said.
"I feel terrible, and I want to emphasize that I am solely responsible for this mistake – not the Old Ox Brewery," he wrote in his message. "Nobody at Old Ox had anything to do with this activity."
Reynolds added, "Hate has no place in my heart, and I sincerely apologize for any offense that could have been drawn from what I now realize was poor judgement on my part. I simply didn't correlate this poster with the LGBTQ pride symbol."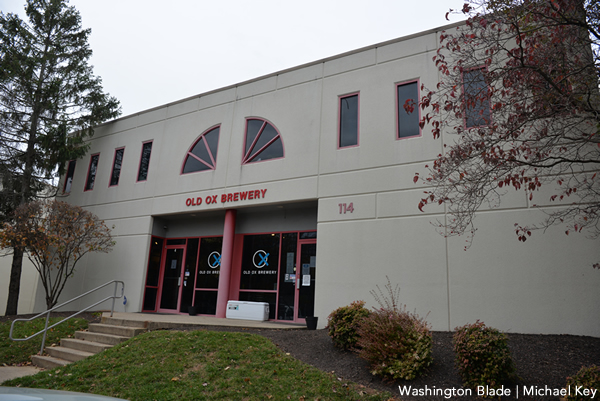 Before Reynolds issued his statement of apology, Burns, the Old Ox Brewery co-owner, told the Blade in an email he was "saddened and upset" over the rainbow poster burning on the grounds of his brewery.
"We do not wish to benefit from this event," he said in his email message. "Therefore, Old Ox is donating 100% of the revenue generated from the private event to GLSEN."
GLSEN is a national LGBTQ advocacy group that focuses on education and support for LGBTQ youth. Burns said Old Ox Brewery also donated proceeds from a Pride month event it organized earlier this year to GLSEN.
LGBTQ activists and organizations contacted by the Blade said they were unfamiliar with the variation of the rainbow flag with the word "love" that was the subject of the poster burning incident. The poster is available for sale at Five Below stores in the D.C. metropolitan area for $5.
Small print writings on the poster show it is produced by Trends International LLC, which describes itself on its website as "the leading publisher and manufacturer of licensed posters, calendars, stickers and social stationery products." The Blade couldn't immediately determine who designed the poster.
The video of the poster burning incident can be viewed here:
New virus variant stokes global alarms, flights banned from South Africa
The variant is classified as a highly transmissible virus of concern, the same category that includes the Delta variant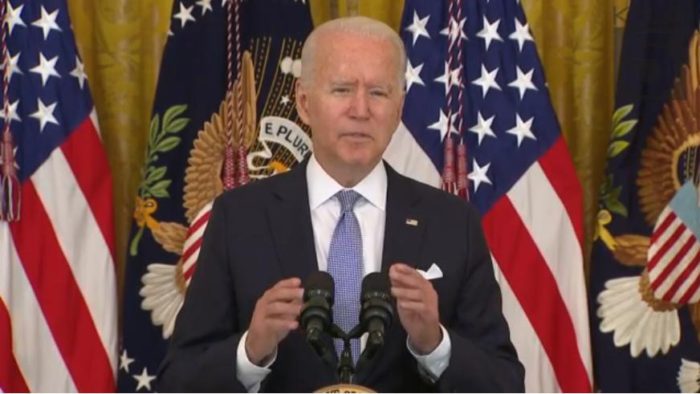 NANTUCKETT, Ma. – The World Health Organization declared a new variant of the mutated coronavirus it named Omicron as a variant of concern Friday. The variant is classified as a highly transmissible virus of concern, the same category that includes the Delta variant, the world's most prevalent.
"This variant has a large number of mutations, some of which are concerning," the WHO said in a statement Friday afternoon.
"Preliminary evidence suggests an increased risk of reinfection with this variant, The number of cases of this variant appears to be increasing in almost all provinces in South Africa. Current SARS-CoV-2 PCR diagnostics continue to detect this variant. Several labs have indicated that for one widely used PCR test, [has shown] this variant has been detected at faster rates than previous surges in infection, suggesting that this variant may have a growth advantage," the WHO noted.
The Omicron variant has already caused countries across Europe and Asia to implement travel restrictions.
President Joe Biden, spending the Thanksgiving Holiday weekend with his family on Nantucket Island, Massachusetts off Cape Cod, on Friday issued a directive ordering additional air travel restrictions from South Africa and seven other countries. These new restrictions will take effect on November 29.
Bloomberg reported that one of Biden's top medical advisers said earlier Friday that officials would act after reviewing scientific data with counterparts in South Africa.
American health officials spoke with their South African counterparts midday New York time on Friday to gather medical and scientific data about the newly discovered variant.
Dr. Anthony Fauci, one of Biden's top health advisers, said they'd use that data in deciding whether to join the European Union, the U.K. and others in restricting travel.
The White House issued the President's statement Friday afternoon:
"This morning I was briefed by my chief medical advisor, Dr. Tony Fauci, and the members of our COVID response team, about the Omicron variant, which is spreading through Southern Africa. As a precautionary measure until we have more information, I am ordering additional air travel restrictions from South Africa and seven other countries. These new restrictions will take effect on November 29. As we move forward, we will continue to be guided by what the science and my medical team advises.

For now, I have two important messages for the American people, and one for the world community.

First, for those Americans who are fully vaccinated against severe COVID illness – fortunately, for the vast majority of our adults — the best way to strengthen your protection is to get a booster shot, as soon as you are eligible. Boosters are approved for all adults over 18, six months past their vaccination and are available at 80,000 locations coast-to-coast. They are safe, free, and convenient. Get your booster shot now, so you can have this additional protection during the holiday season.

Second, for those not yet fully vaccinated: get vaccinated today. This includes both children and adults. America is leading the world in vaccinating children ages 5-11, and has been vaccinating teens for many months now – but we need more Americans in all age groups to get this life-saving protection. If you have not gotten vaccinated, or have not taken your children to get vaccinated, now is the time.

Finally, for the world community: the news about this new variant should make clearer than ever why this pandemic will not end until we have global vaccinations. The United States has already donated more vaccines to other countries than every other country combined. It is time for other countries to match America's speed and generosity.
In addition, I call on the nations gathering next week for the World Trade Organization ministerial meeting to meet the U.S. challenge to waive intellectual property protections for COVID vaccines, so these vaccines can be manufactured globally.  I endorsed this position in April; this news today reiterates the importance of moving on this quickly."
Dr. Fauci Warns Americans To Take New Omicron Variant Seriously