Gov. Newson nominates 1st openly gay Black man to California State Supreme Court
Newsom nominates first openly gay Black Justice to California Supreme Court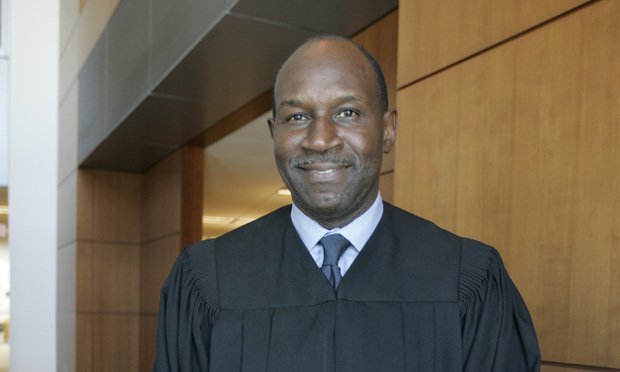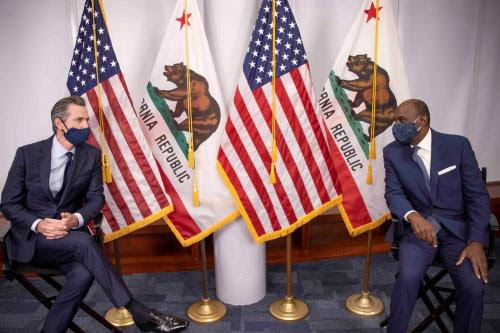 SACRAMENTO – California Governor Gavin Newsom announced in a press conference on Monday that he has nominated Martin Jenkins, 66, an openly out Black former prosecutor and judge to the open seat on the state's highest court.
"I am truly humbled and honored to be asked by the Governor to continue serving the people of California on the Supreme Court," Jenkins said. "If confirmed, I will serve with the highest ethical standards that have guided me throughout my career, informed by the law and what I understand to be fair and just."
Jenkins currently serves as Newsom's Judicial Appointments secretary. He would become the first openly gay man on the California Supreme Court, and only the third Black man ever to serve on the state's highest court. It has been 29 years since an African American man has served on the California Supreme Court.
"Justice Jenkins is widely respected among lawyers and jurists, active in his Oakland community and his faith, and is a decent man to his core," Newsom said. "As a critical member of my senior leadership team, I've seen firsthand that Justice Jenkins possesses brilliance and humility in equal measure. The people of California could not ask for a better jurist or kinder person to take on this important responsibility."
In his role as Newsom's Judicial Appointments Secretary, Jenkins spearheaded transparency efforts by making public the Regional Judicial Selection Advisory Committees, so that for the first time in California history, the individuals who provide feedback on judicial candidates for nomination and appointment will be known to the public.
According to a media statement from the governor's office, Jenkins has worked closely with these committees to appoint 45 jurists, 'helping promote the diversity of the California judiciary for years to come.'
Prior to his role in the Newsom Administration, he served as an Associate Justice on the California Court of Appeal, First Appellate District from 2008 to 2019. He was appointed by President Bill Clinton to the U.S. District Court for the Northern District of California in 1997 and served on the bench until 2008.
In addition to his recent judicial service, Jenkins served as a judge on the Alameda County Superior Court from 1992 to 1997 and on the Oakland Municipal Court from 1989 to 1992. From 1986 to 1989, he was a trial attorney with the Pacific Bell Legal Department of San Francisco and from 1983 to 1986, he worked in the U.S. Department of Justice as a trial attorney litigating civil rights cases. From 1980 to 1983, he worked as a prosecutor for the Alameda County District Attorney's Office. He earned a Juris Doctor degree from the University of San Francisco School of Law.
"Justice Jenkins subscribes to the reality that we are merely stewards of our positions of leadership and it is incumbent upon us to do what we can to prepare the next generation to succeed us," said Senior U.S. District Judge of the U.S. District Court, Northern District of California Saundra Brown Armstrong.
"With each of his successes, he has worked to create in his wake an easier path forward for others. I view Justice Jenkins as a 'thinking judge.' He presides and decides in an open-minded, even-tempered, courteous, patient and compassionate manner. Importantly, Justice Jenkins never loses sight of the fact that, behind every case file, stand people who will be impacted by his decision. He is a courageous jurist who is not haunted or immobilized by the fear of being wrong, nor is he struck with a sense of his own immutable correctness. What's important to Justice Jenkins is achieving results that are just, and that, from my perspective, is the quality of an excellent judge," Judge Brown added.
Senator Scott Wiener (D-San Francisco) and Assemblymember Todd Gloria (D-San Diego) — Chair and Vice Chair of the California Legislative LGBTQ Caucus applauded Governor Newsom's appointment of the first LGTBQ justice to sit on the California Supreme Court.
In an emailed statement to the Blade the lawmakers wrote:
"We commend Governor Newsom for once again making history by appointing the first ever LGBTQ Justice to the California Supreme Court. The LGBTQ community is dramatically under-represented in the judiciary, and particularly so at the appellate level. This appointment is a major step toward a judiciary that represents the entire community. Justice Jenkins is superbly qualified to serve on the Court.
His distinguished legal career, particularly as a Justice on the California Court of Appeal and a United States District Judge, will serve him and all of us well. Moreover, as a Black gay man, Justice Jenkins brings an important perspective to the Court during a period of time when our society is moving through a long-overdue reckoning on race. We applaud Governor Newsom for this strong pick."
"Governor Newsom's appointment of California's first openly gay supreme court justice is a monumental step forward for the LGBTQ+ community and for our entire state," said Equality California Executive Director Rick Chavez Zbur.
"Not only is Justice Jenkins exceptionally qualified and an outstanding choice for California's highest court, but he embodies the values of our great state. Governor Newsom is setting a national example as he works to ensure California's government reflects the diversity of the people they serve."
Jenkins, a registered Democrat, will fill the vacancy created by the retirement of Associate Justice Ming W. Chin. The Governor's nomination must be submitted to the State Bar's Commission on Judicial Nominees Evaluation and confirmed by the Commission on Judicial Appointments.
The Commission on Judicial Appointments consists of California Supreme Court Chief Justice Tani Cantil-Sakauye, the state's Attorney General Xavier Becerra and senior Presiding Justice of the state Court of Appeal, the honorable J. Anthony Kline.
Los Angeles City Council bans homeless camps in 54 locations
Sitting, sleeping & storing property near fire hydrants, building entrances, driveways, libraries, parks, elementary schools banned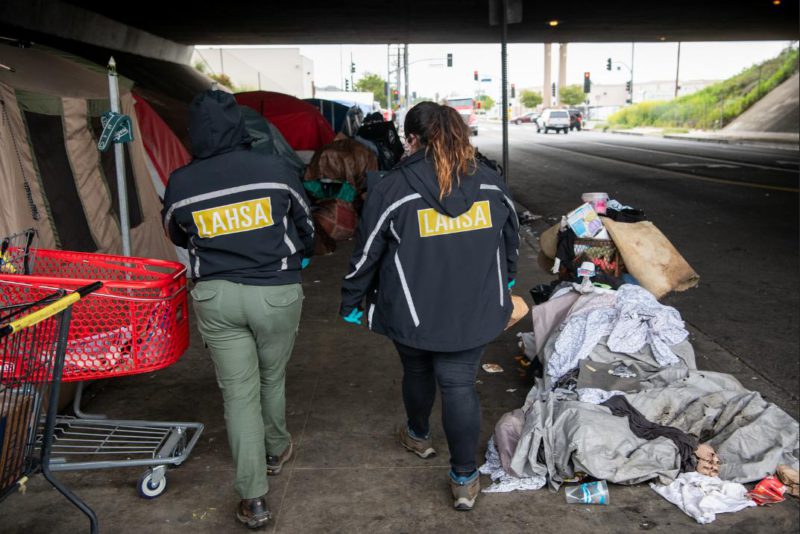 LOS ANGELES – Setting up or creating encampments by homeless persons in 54 select locations across the city is now banned after the LA City Council voted 12-2 Wednesday to outlaw sitting, sleeping and lying in those places.
Utilizing new laws passed over the summer after contentious and at times acrimonious debate, the council enacted new rules regulating sitting, sleeping and storing property near fire hydrants, building entrances, driveways, libraries, parks, elementary schools and several other locations.
The council also directed city staff to ensure that the homeless were given proper notifications prior to action and that all departments expand staff and make available resources to help those affected by the new ban.
On Wednesday, U.S. Veterans Affairs Secretary Denis McDonough announced that the VA is going to place more than 500 unhoused veterans living in Los Angeles into permanent housing.
According to McDonough, the efforts will be in two steps, the first to assist approximately 40 veterans living on the street in what is colloquially referred to as the 'Veteran's Row' encampment, located adjacent to the VA campus in Brentwood on San Vincente Boulevard.
Today, the VA has committed to quickly housing the Angelenos encamped on the federal land near the West LA campus — a big step in the right direction.

Deeply grateful to @SecVetAffairs, @LAHomeless, and @POTUS for their partnership.https://t.co/qiHNMvLm8j pic.twitter.com/R4q246RQFs

— MayorOfLA (@MayorOfLA) October 20, 2021
That encampment has been highlighted by mayoral candidates visiting it frequently including last week by U.S. Representative Karen Bass, (D) who was accompanied by the VA Secretary.
The next step is move another 500 veterans into permanent or transitional housing by December 31, the VA Secretary said.
In the last census count of homeless people conducted by the County of Los Angeles, of the nearly 66,000 people experiencing homelessness, roughly 3,900 are homeless veterans.
LA City Council votes to suspend Ridley-Thomas over corruption charges
The 11-to-3 vote to suspend vote came two days after Ridley-Thomas announced that he would "step back" from his duties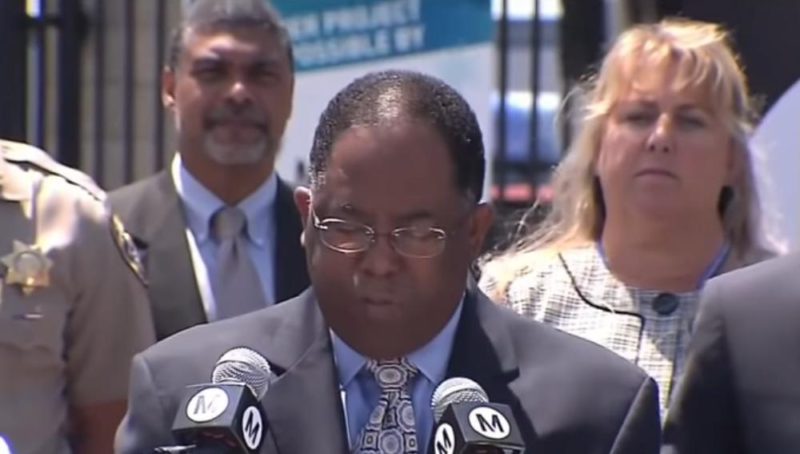 LOS ANGELES – The city council voted Wednesday to suspend Councilman Mark Ridley-Thomas, 66, who was was indicted a week ago by a federal grand jury on 20 federal counts of conspiracy, bribery, mail and wire fraud.
The 11-to-3 vote to suspend vote came two days after Ridley-Thomas announced that he would "step back" from participation in City Council meetings and committees. Ridley-Thomas, who has denied any wrongdoing, has said he will not resign and will fight the federal charges against him, KTLA and the Los Angeles Times reported.
The federal grand jury's indictment alleged that Ridley-Thomas took bribes from a former dean at the University of Southern California, (USC) when he was a member of the County Board of Supervisors.
In a letter sent to fellow councilmembers Monday, he indicated that he would step back from his duties but he declined to resign from his seat. He said that he planned to fight the "outrageous allegations" and would resume participation on the legislative body "at the earliest appropriate time."
The Los Angeles Times reported that in exchange for the payoffs, Ridley-Thomas allegedly supported awarding county contracts worth millions of dollars to USC.
In the indictment Ridley-Thomas is charged with conspiring with Marilyn Louise Flynn, 83, then dean of USC's School of Social Work, to steer county money to the university in return for admitting his son Sebastian into graduate school with a full-tuition scholarship and a paid professorship, the Times reported.
Newsom expands drought emergency urges Californians to conserve water
California is experiencing its worst drought since the late 1800s. August 2021 was driest & hottest August on record since reporting began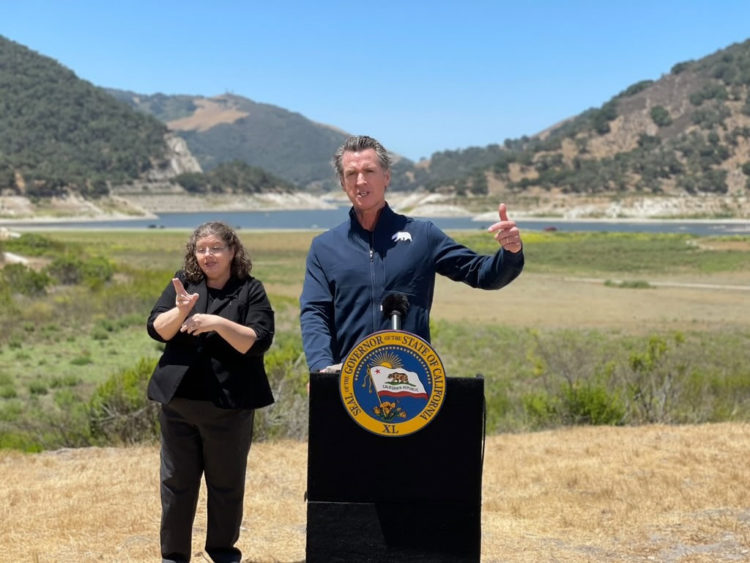 SACRAMENTO – Following the second driest year on record and with near record low storage in California's largest reservoirs, Governor Gavin Newsom today issued a proclamation extending the drought emergency statewide and further urging Californians to step up their water conservation efforts as the western U.S. faces a potential third dry year.
Bolstering conservation efforts, the proclamation enables the State Water Resources Control Board to ban wasteful water practices, including the use of potable water for washing sidewalks and driveways. The Governor issued an executive order in July calling on Californians to voluntarily reduce water use by 15 percent compared to 2020 to protect water reserves and complement local conservation mandates. The Governor's action today comes as the Board reports that in August, California reduced urban water use by 5 percent compared to 2020.
"As the western U.S. faces a potential third year of drought, it's critical that Californians across the state redouble our efforts to save water in every way possible," said Governor Newsom. "With historic investments and urgent action, the state is moving to protect our communities, businesses and ecosystems from the immediate impacts of the drought emergency while building long-term water resilience to help the state meet the challenge of climate change impacts making droughts more common and more severe."
The proclamation notes that the State Water Resources Control Board may adopt emergency regulations to prohibit wasting water, such as hosing down sidewalks or driveways, allowing drinking water to flood gutters or streets, or washing a car without a shut-off nozzle.
The proclamation adds the eight counties not previously included in the drought state of emergency: Imperial, Los Angeles, Orange, Riverside, San Bernardino, San Diego, San Francisco and Ventura. In addition, the proclamation requires local water suppliers to implement water shortage contingency plans that are responsive to local conditions and prepare for the possibility of a third dry year.
Expanding the Save Our Water initiative, a critical resource during the last drought, California has launched robust water conservation public education campaigns in partnership with stakeholders, including public water agencies. Statewide per capita residential water use declined 21 percent between 2013 and 2016 and as of 2020, the urban sector is using approximately 16 percent less on average statewide than in 2013. The Administration will continue to monitor the evolving drought conditions and evaluate all tools available to respond in real-time.
California is experiencing its worst drought since the late 1800s, as measured by both lack of precipitation and high temperatures. August 2021 was the driest and hottest August on record since reporting began and the water year that ended last month was the second driest on record. Today's proclamation authorizes the Governor's Office of Emergency Services to provide assistance and funding under the California Disaster Assistance Act to support the emergency response and delivery of drinking water and water for public health and safety.
The Governor's California Comeback Plan invests $5.2 billion over three years to support immediate drought response and long-term water resilience, including $815 million for emergency drought relief projects to secure and expand water supplies, drought contingency planning and multi-benefit land repurposing projects; support for drinking water and wastewater infrastructure, with a focus on small and disadvantaged communities; Sustainable Groundwater Management Act implementation to improve water supply security and quality; and projects to support wildlife and habitat restoration efforts, among other nature-based solutions.
A copy of today's proclamation can be found here.
More information on the state's response to the drought and informational resources available to the public are available at https://drought.ca.gov/.