October 6, 2020 at 10:47 am PDT | by Brody Levesque
LAPD investigating MacArthur Park hate crime attack on transwoman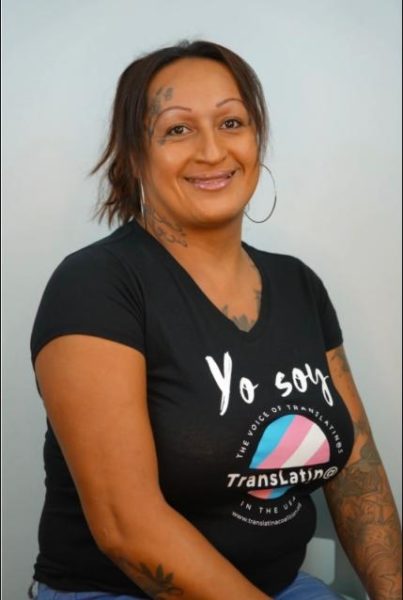 LOS ANGELES – A spokesperson for the Los Angeles Police Department (LAPD) told the Los Angeles Blade Tuesday that detectives are investigating the stabbing attack on a transwoman in the Westlake District of downtown LA at MacArthur Park Sunday as a hate crime.
The LAPD said that the victim, identified as Daniela Hernandez, was walking along Wilshire Blvd at MacArthur Park near South Park View at about 9p.m. Sunday evening when she was accosted by a group of approximately five individuals who shouted derogatory anti-LGBTQ slurs as they attacked and stabbed her. Hernandez was taken to a local hospital and is reported to be in stable condition Tuesday.
Hernandez is a volunteer with the TransLatin@ Coalition which issued a statement Monday afternoon denouncing the attack.
"We are filled with relief and happy that Daniela is still with us today, but outraged with the lack of respect for trans lives. Daniela was an integral and valued volunteer with TransLatin@ Coalition in ensuring that daily meals were provided to our community each and every day. She led with love and passion, to ensure that community was taken care of. Too often, the only safe spaces for transgender and gender non-conforming people are in trans-led community spaces, and the act of going outside or to the park can come with huge risks," the statement read adding;
"This is why we fight for trans liberation, and liberation for transgender people can look as simple as walking outside without risk of harassment, discrimination or violence. It's the everyday acts, that the 'everyday' person does not think twice about, that many of us wish to achieve. This is indicative of the positionality of the transgender community and is a signal of how much further we need to go in society."
Bamby Salcedo, TransLatin@ Coalition president told the Blade in an emailed statement,
"It is unbelievable that there is no compassion for members of our community in the midst of this global pandemic. I do not get why people continue to have this kind of hate towards our community, being that our community is one of the hardest hit from this pandemic. Transphobia is (rampant) towards our sisters and we need to stop it now!"
The TransLatin@ Coalition held a rally and protest Monday evening near the site of Sunday's assault.
LAPD told the Blade that the assailants fled the park in a white Honda sedan. Anyone with information can contact LAPD's Rampart area detectives at 213-484-3660. Calls after normal business hours should be directed to 877-527-3247, and anonymous tips may be submitted via 800-222-8477 or www.lacrimestoppers.org.