October 6, 2020 at 2:33 pm PDT | by Brody Levesque
Remembering Matthew Shepard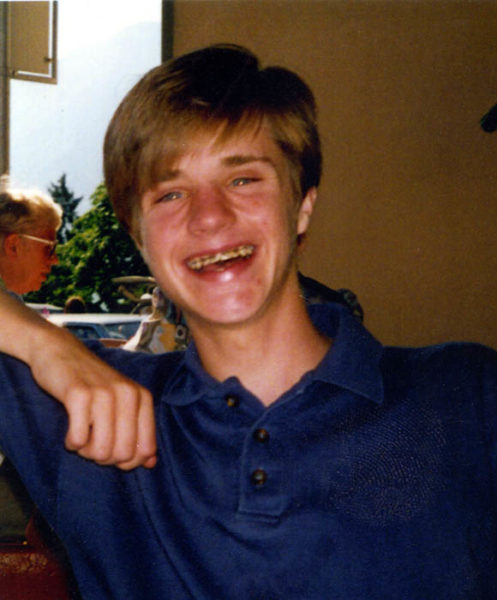 LARAMIE – Twenty-two years ago this week on Tuesday a University of Wyoming freshman left the Fireside Lounge & Bar in downtown Laramie just after midnight and was found hours later tied to a fence outside of town badly beaten and left to die. The reason for the attack was simply because he was gay.
There are relatively few people over the age of thirty-five who haven't heard of that young student as his murder shocked the nation. Matthew Shepard, 21, who died six days later on October 12, 1998, became the iconic symbol for those devoted to the cause to stop the hatred and anti-LGBTQ animus.
Led by his grieving parents, Dennis and Judy Shepard along with their surviving son Logan who as a family created a foundation in his name, a movement took off to raise awareness to prevent future hate crimes and culminated with The Matthew Shepard and James Byrd Jr. Hate Crimes Prevention Act passed by Congress on October 22, 2009, and signed into law by then President Barack Obama on October 28, 2009.
Yet, there are those younger than thirty-five, especially under the age of twenty-seven who may only be vaguely aware of Shepard's story. Others will recognise his image but in an 'iconic pic' mode, and then many others not at all.
Shepard died in an era where the LGBTQ community had lost many to the scourge of the AIDS pandemic- in fact he himself was positive. Same-sex marriage had been banned by the federal defence of marriage act, and open LGBTQ military service was also banned by the 'Don't Ask-Don't Tell' policy.
It was an era that most states had laws prohibiting private homosexual activity, sodomy, and oral sex between consenting adults until the 2003 Supreme Court decision Lawrence v Texas which ruled those laws were unconstitutional.
A young LGBTQ person born that year, now two decades later enjoying a greater sense of freedom to be themselves, especially as evidenced by the plethora of LGBTQ people interacting on social media platforms such as Instagram, Tik-Tok, Snapchat, and Discourse- may not realise that in great part that freedom was in part due to Shepard's death resulting from the activism of a distraught and angered LGBTQ community afterwards.
It is no small irony that his mother Judy noted in a conversation with Emmy Award winning filmmaker Michele Josue in her 2014 film, 'Matt Shepard is a friend of mine'; "One of Matt's greatest legacies is a generation of advocates."
Yet there is the fact that LGBTQ people are still very much at risk of experiencing the hatred that Shepard faced. In fact in the case of Transgender people especially Black or LatinX, that hatred can have lethal consequences. Thus far in 2020, 31 trans people have died, most of whom were murdered.
Shepard is more than just an icon of LGBTQ history or symbolic of the gains made since his murder, he is also a consistent warning that hatred must be addressed in all forms and erased from the lexicon of the American nation in order to achieve full equality.
It is true that great gains have been made, but at great cost. For these reasons remembering Matthew Shepard is an imperative.