Activists around the world celebrate Biden-Harris victory
Election has 'far-reaching implications' for LGBTQ people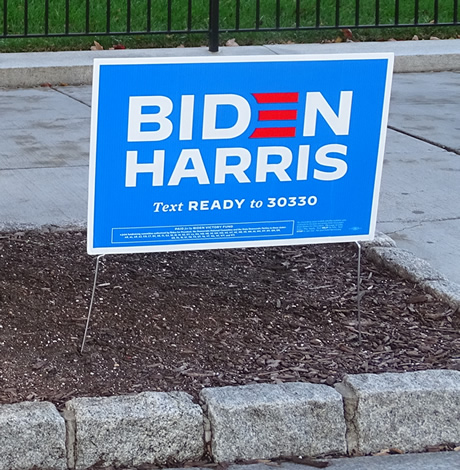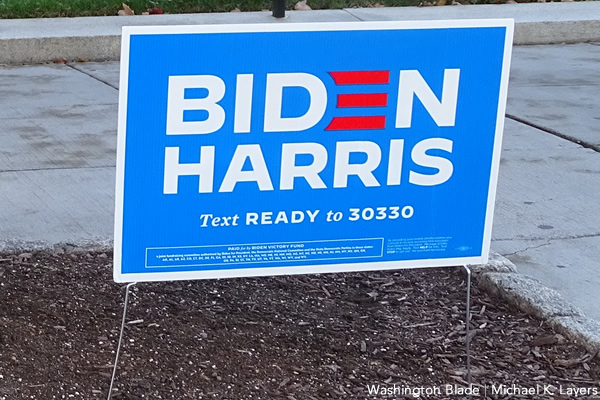 NEW YORK — Activists around the world are celebrating the election of President-elect Biden and Vice President-elect Kamala Harris.
OutRight Action International Executive Director Jessica Stern in a statement said "the outcome of this election has far-reaching implications for LGBTIQ people globally."
ILGA World Executive Director André du Plessis was with his husband in Richmond, Va., on Nov. 7 when the Associated Press and television networks declared Biden and Harris had won the election. Du Plessis on Monday told the Los Angeles Blade that LGBTQ people around the world over the last four years "have been subject to increased hate that has been unleashed in copy-cat imitation of the poor presidential leadership in the United States" and "have experienced first-hand what happens when society is encouraged to bully, shame, mock, harm and belittle others who are different."
"The citizens of the United States have this week voted—albeit closely—to reject this kind of leadership," said du Plessis. "The planet is crying out for more compassionate, mature, visionary, unifying and empathetic leaders, and we now look to President-elect Biden and Vice President-elect Harris to be an example."
Hila Peer, chair of the Aguda, the Israeli National LGBT Task Force, also celebrated the election of Biden and Harris.
"We are celebrating with the U.S. LGBTQ+ community for one that seems to place human rights and in that LGBTQ+ rights as one of great importance," Peer told the Blade from Tel Aviv. "I hope the winds of positive change will be obvious soon across the U.S. and from there will send ripples of progressives (sic) and true equality to the world-at-large and Israel."
Tiziana Fisichella, coordinator of Milan Pride in Italy, agreed.
"We are so happy for America," proclaimed Fisichella on Tuesday in a WhatsApp message to the Blade. "New President-elect Biden and Vice President Kamala Harris will be tasked with restoring social justice and democracy to the U.S."
Leandro Rodríguez, an activist in Cuba who is a vocal critic of his country's government, on Monday told the Blade that Biden's public support of LGBTQ rights is a sign of "hope." Danilo Manzano, director of Diálogo Diverso, a group that is based in the Ecuadorian capital of Quito, said the election results mean the U.S. will become a "more just, less discriminatory and much more equal country."
The promotion of LGBTQ rights abroad was a cornerstone of U.S. foreign policy during President Obama's second term.
Biden in 2016 described LGBTQ rights as the "civil rights issue of our time" when he spoke at a U.N. LGBTI Core Group event that took place on the sidelines of that year's U.N. General Assembly. Caleb Orozco, an activist in Belize who successfully challenged his country's colonial-era sodomy law, on Sunday recalled meeting Biden at the event.
"I got an unplanned, but welcomed hug as I was aware of his pain as a father who lost his son to cancer," Orozco told the Blade in an email.
"During the meeting he waved his pencil at me and I was left shocked because I did not realize he was speaking to me," he further recalled. "A man with so much loss in his life can become remarkable in leadership, shaped by personal pain."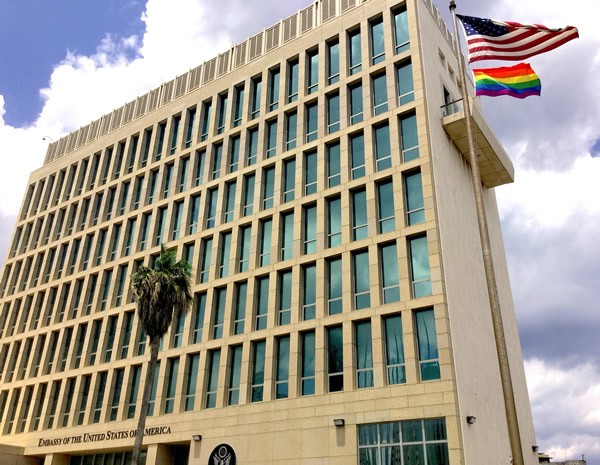 The White House in 2019 launched an initiative that encourages countries to decriminalize countries to decriminalize consensual same-sex sexual relations. Trump named five openly gay ambassadors, but activists with whom the Blade has spoken after the election sharply criticized the outgoing administration over myriad other issues that include the repeal of legal protections for transgender Americans and its hardline immigration policy.
The U.S. in 2018 withdrew from the U.N. Human Rights Council.
Victor Madrigal-Borloz, the independent U.N. expert on LGBTQ issues, on Monday during a telephone interview from his native Costa Rica noted to the Blade that the council gives him his mandate. Madrigal-Borloz also said he was "glad to congratulate all of you on the election of the 46th president and I very much look forward to working with the Biden-Harris administration in the furtherance of U.S. support in relation to global furtherance of LGBT issues."
"There's a reason why explicit and unambiguous political statements are important and that is because they do have an impact all across the world," he said when the Blade asked him about the impact the Biden-Harris administration will have on countries with anti-LGBTQ human rights records. "While that is true of any political leadership, it is especially true of the United States given that it is, of course, a global power around the world."
African Women for Sexual Health and Gender Justice (AWOSHe) Managing Director Hazel Mokgathi, who is based in Botswana, on Monday told the Blade the Biden-Harris administration has pledged to lift the so-called global gag rule, which prevents the U.S. from funding international organizations that provide abortions. Mokgathi also noted Biden in his victory speech specifically mentioned trans people.
"That was very moving for me as a transgender leader, because that on its own has ripple effects to the rest of the world leaders—and including my very own president of Botswana—to protect and acknowledge underserved communities in their own countries," she said.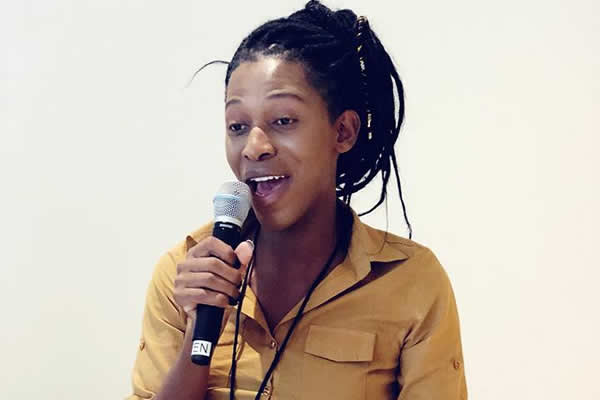 Glenroy Murray, director of strategy and impact for J-FLAG, an LGBTQ advocacy group in Jamaica, on Monday said he "was pleasantly shocked that the Biden-Harris campaign won out."
"The Jamaican in me is claiming this victory as a victory for us in the small way," added Murray. "The USA has positioned themselves as a global leader for LGBT rights and in the last four years that status fell into doubt, particularly from the eyes of an LGBTQ person of color from the Global South."
Transgender activist in India pays tribute to Harris
Harris' father, Donald Harris, was born in Jamaica. Her mother, Shyamala Gopalan, was born in India. Harris is the first woman, first Black person and first American of South Asian descent elected vice president.
Meera Parida is a member of India's National Council for Transgender Persons. She is also the state secretary for the Biju Janata Dal, a socialist party that governs India's Odisha state.
"Being an Indian, I feel proud myself to see a lady of Indian origin being elected," Parida told the Blade.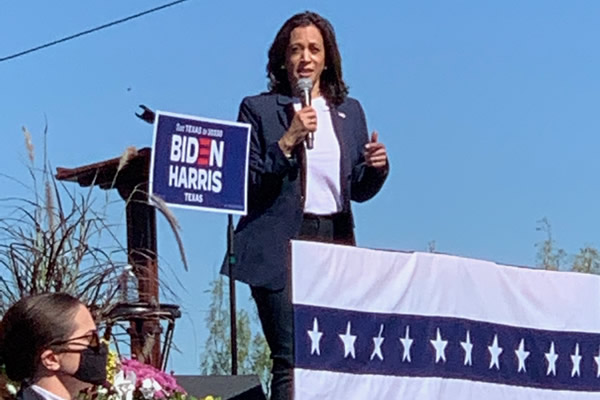 Dédé Oetomo, founder of Gaya Nusantara, an Indonesian LGBTQ rights group, on Tuesday also noted Harris' background when he discussed the election results.
"The reaction among Indonesian LGBTQ folks is one of hope and excitement, given Mr. Biden's track record in advocating for LGBTQ human rights when he was vice president," Oetomo told the Blade from the Indonesian city of Surabaya. "There has also been excitement about a half Asian vice president-elect."
Biden 'hardly revolutionary'
Elias Jahshan is the former editor of the Star Observer, an LGBTQ newspaper in Australia. Jahshan is also a gay man of Arab descent who now lives in London.
Jahshan on Monday told the Blade he "felt massive relief when Trump lost the election."
"He is quite possibly the worst kind of leader, by Western democratic standards, for LGBTQ people—especially for the trans community and queer people of color," he said. "He is absolutely toxic in so many ways. Good riddance that he won't be around for another term."
Jahshan described Biden as "a step in the right direction," especially on LGBTQ rights, but he added his position is "hardly revolutionary." Jahshan told the Blade that he is "not holding my breath in Biden doing anything to bring about genuine equality and freedoms for Palestinians who lives in the West Bank or Gaza."
"Time after time we've seen both Democrat and Republican leaders use their imperialist powers to reward countries that pander to their exceptionalism, regardless whether they're dictatorships or not," he said. "Israel is an example of this—as are Saudi Arabia and Egypt. Palestinians are always thrown under the bus, and this includes LGBTQ Palestinians."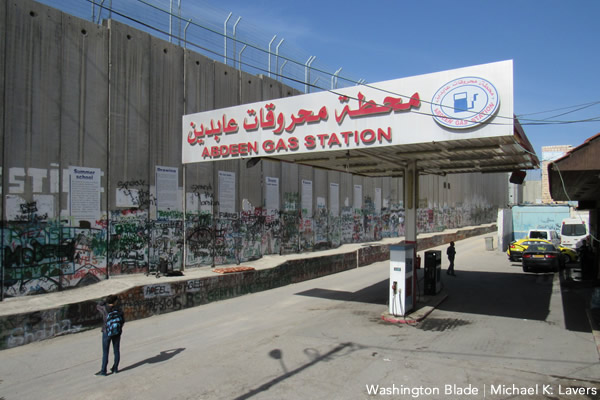 OutRight Action International's statement did not refer to the Israeli government's policies towards the Palestinians, but it did include a list of policy changes the organization would like the Biden-Harris administration to make. These include the appointment of a special U.S. envoy for the promotion of LGBTQ rights abroad, which the Obama administration created, and the removal of religious exemptions from U.S. policies.
"OutRight looks forward to working with the Biden-Harris administration to reestablish respect for LGBTIQ rights through U.S. foreign policy," said Stern. "We will also hold the Biden-Harris administration accountable for an intersectional human rights agenda that values LGBTIQ people, people of color, immigrants, women and other vulnerable groups."
Senate acquits Trump 57- 43 in 2nd impeachment trial
The vote was cast after lawmakers scrapped plans to depose witnesses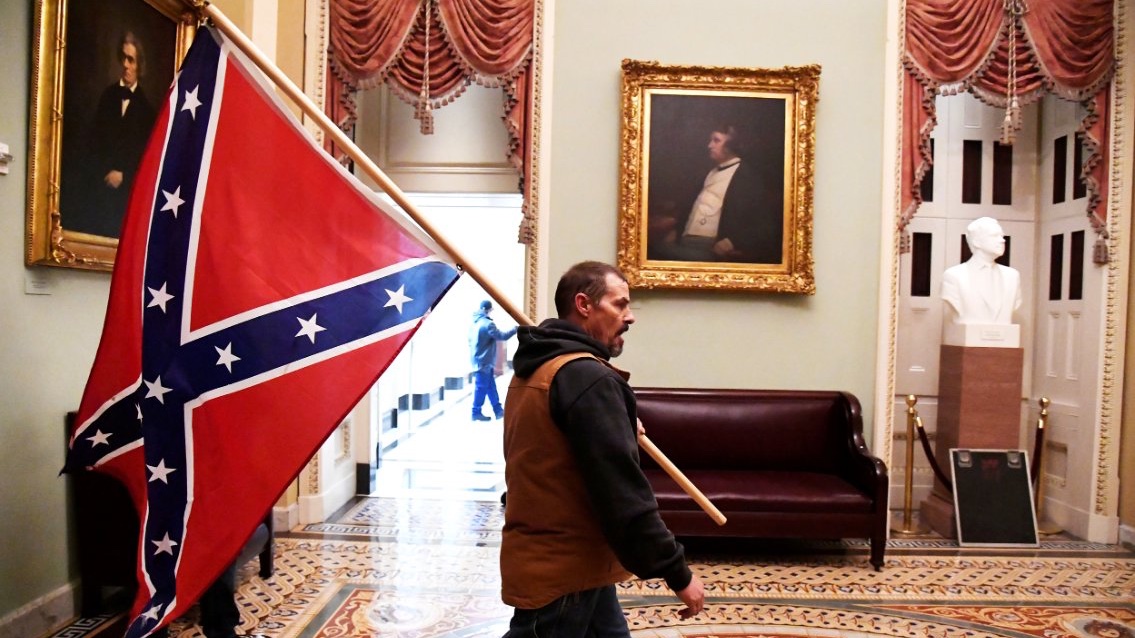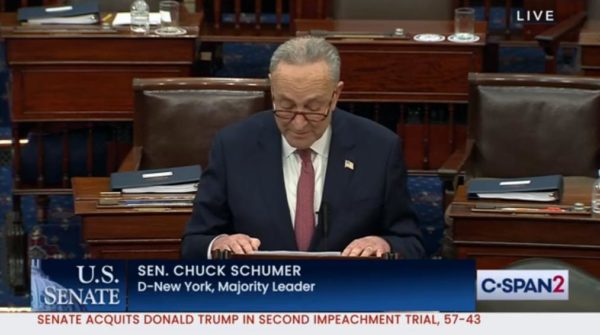 WASHINGTON – The United States Senate in a vote of 57 to 43 Saturday acquitted former President Donald Trump, who was charged in the one Article of Impeachment by the U. S. House for inciting the insurrection at the U.S. Capitol on January 6th, 2021. The Constitution requires a two-thirds majority to convict or 67 votes.
The House Impeachment Managers spoke to reporters after the Senate vote to acquit the ex-president telling reporters, "We have shown Trump is a disgrace to our country."
Trump issued a statement thanking his defense team and supporters that read in part;
"[…] My deepest thanks as well to all of the United States Senators and Members of Congress who stood proudly for the Constitution we all revere and for the sacred legal principles at the heart of our country.
This has been yet another phase of the greatest witch hunt in the history of our Country. No president has ever gone through anything like it, and it continues because our opponents cannot forget the almost 75 million people, the highest number ever for a sitting president, who voted for us just a few short months ago.
Our historic, patriotic and beautiful movement to Make America Great Again has only just begun. In the months ahead I have much to share with you, and I look forward to continuing our incredible journey together […]"
One Capitol Hill source reflecting on Trump's statement told the Blade, "Not one word of remorse in that mess. [statement on the acquittal.] He doesn't even acknowledge what a tragedy and travesty Jan. 6 was- he doesn't care."
A leading progressive coalition of more than 220 national organizations which promote and protect the civil rights of Americans, the Washington D.C. based 'The Leadership Conference on Civil and Human Rights' issued a statement from its interim president and CEO Wade Henderson after the Senate acquitted Trump;
"Despite the unmistakably clear evidence, only a handful of Republican senators found the moral fortitude to put partisan politics aside and hold Donald Trump accountable for the deadly insurrection. There is no question to fair-minded Americans that Trump weaponized blatant lies and incited a white supremacist, anti-Semitic mob to try to stop the peaceful transition of power.
The white supremacy that undergirded Trump's deadly rhetoric and fueled the insurrection is not new. The failure to convict Trump only highlights the actions we must take as a part of our country's long overdue reckoning with white supremacy and white nationalism."
One of the House Impeachment Managers, California Congressman Ted Lieu, (D-Santa Monica/Long Beach) tweeted after the vote;
"57 United States Senators concluded President Trump was guilty of inciting an insurrection. The highest bipartisan vote to convict in US history. That's a damning vote."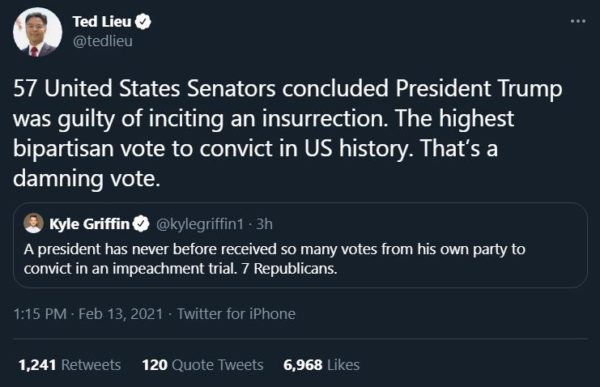 President Joe Biden, who is spending the weekend at Camp David, the presidential retreat in the Catoctin Mountain Park near Thurmont, Maryland, issued a statement late Saturday evening regarding the verdict;
"It was nearly two weeks ago that Jill and I paid our respects to Capitol Police officer Brian Sicknick, who laid in honor in the Rotunda after losing his life protecting the Capitol from a riotous, violent mob on January 6, 2021.

Today, 57 Senators – including a record 7 Republicans – voted to find former President Trump guilty for inciting that deadly insurrection on our very democracy. The Senate vote followed the bipartisan vote to impeach him by the House of Representatives. While the final vote did not lead to a conviction, the substance of the charge is not in dispute. Even those opposed to the conviction, like Senate Minority Leader McConnell, believe Donald Trump was guilty of a "disgraceful dereliction of duty" and "practically and morally responsible for provoking" the violence unleashed on the Capitol.

Tonight, I am thinking about those who bravely stood guard that January day. I'm thinking about all those who lost their lives, all those whose lives were threatened, and all those who are still today living with terror they lived through that day. And I'm thinking of those who demonstrated the courage to protect the integrity of our democracy – Democrats and Republicans, election officials and judges, elected representatives and poll workers – before and after the election.

This sad chapter in our history has reminded us that democracy is fragile. That it must always be defended. That we must be ever vigilant. That violence and extremism has no place in America. And that each of us has a duty and responsibility as Americans, and especially as leaders, to defend the truth and to defeat the lies.

That is how we end this uncivil war and heal the very soul of our nation. That is the task ahead. And it's a task we must undertake together. As the United States of America."
LGBTQ media advocacy organization GLAAD's President and CEO Sarah Kate Ellis, in a media statement wrote; "the Trump administration will forever be defined by misinformation and violence, tactics the former president weaponized against LGBTQ people and other vulnerable communities before turning them loose on our government on January 6th."
Ellis continued noting;
"The verdict does not reflect the truth understood by a majority of Americans, that Donald Trump recklessly and maliciously directed his supporters to attack the Capitol and our democracy. The Trump administration will forever be defined by misinformation and violence, tactics the former president weaponized against LGBTQ people and other vulnerable communities before turning them loose on our government on January 6th.

Senators voting to acquit are now and for all of history recorded for their cowardice in failing to hold the former president accountable for his lawless, destructive behavior. Let this be a turning point for our country, where we demand a return to shared core values of truth, safety and integrity to protect the least among us, especially from those chosen to lead us."
Republican Senate Minority Leader Mitch McConnell (R-Ky.), offered up a withering criticism of Trump's behavior. McConnell said Trump was "practically and morally" responsible for the Jan. 6 attack and suggested that he could face criminal charges. McConnell had been one of the 43 GOP Senators who voted to acquit.
McConnell said he would have "carefully considered" convicting Trump if he still held office, but ultimately determined that he, as a former president, was not "constitutionally eligible" for a conviction.
One of the ex-president's supporters blamed the Democrats; "This impeachment trial did nothing to bring the domestic terrorists who committed this heinous attack to justice," said Sen. Ted Cruz (R-Texas). "It merely satisfied Democrats' desire to once again vent their hatred of Donald Trump and their contempt for the tens of millions of Americans who voted for him."
Speaker of the House Nancy Pelosi (D-San Francisco) angrily chastised the 43 Republican Senators over their votes in the acquittal saying in a statement:
"Senate Republicans who voted not to convict chose to abandon the Constitution, the Country and the American people with this vote."
The Speaker also noted that "the Congress and Country can take great pride in the House Impeachment Managers, who defended our Constitution & Democracy with a moving presentation demonstrating love of country and loyalty to our oath and the facts."
In a letter to his supporters, House Intelligence Chairman Rep. Adam Schiff, (D-Burbank) remarked;
"[…] When I served as lead manager of the first impeachment, we warned the Senators that if they failed to convict Donald Trump after he betrayed our national security, he would do so again, that he had compromised our elections and he would do so again. We warned that they would not change or constrain him. That truth mattered little to him, what's right mattered even less, and decency not at all.
[…] As long as I live, I will never understand how the Republican Senators who voted to acquit can reconcile themselves with the consequences of that vote, or where this will place them in history. Why run for the Senate at all, if you will be missing in action when the country really needs you? Is the job that important to leave your country defenseless to a demagogue who brought violence down on our heads? How can they fail to see that by doing so, they have enabled him to bring this same hell upon us again, and that next time it could be even worse?
Rep. Jamie Raskin, (D-Md.), the lead House Impeachment Manager, warned senators that their conviction vote would define their legacies.
"This is almost certainly how you will be remembered by history," he said. "It really might not be fair, but none of us can escape the demands of history and destiny right now."