Monica Roberts- Her voice may be stilled, but her legacy lives on
An incredible Transwoman, activist, journalist, and advocate has died.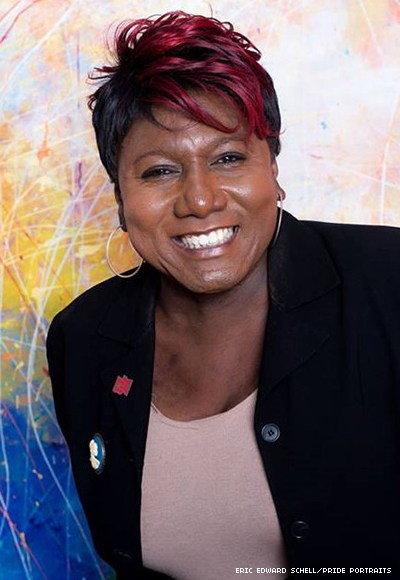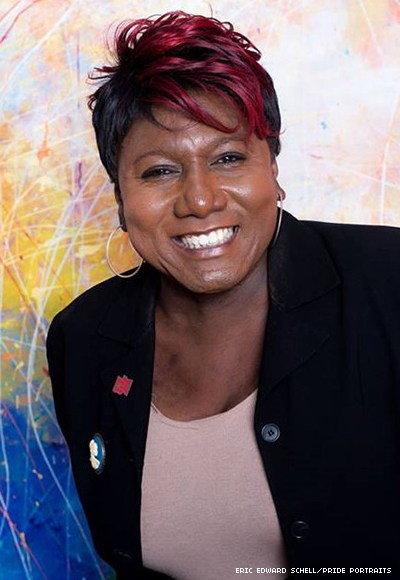 LOS ANGELES – There's a certain comfort in those friendships in one's life that transcend work, or even some familial relationships with others who one deems close. A friendship where if separated by even distance and time you can still pick a phone- call, and the thread of conversation seemingly picks right up as though time itself hadn't been interrupted.
A friendship that wasn't defined by race, nor gender, nor societal conventions. A friendship that had a special bond of unbridled joy and mutual respect and love. That's the friendship I had with Monica Roberts I cherished and now upon learning of her passage I will grieve over its loss just as much as I will grieve losing my friend.
Monica passed away earlier this week yet the essence of her spirit and love for 'the least of these' shall always remain especially among the LGBTQ youth who saw her as their favorite 'Aunty.'
There's a hole in my heart and my chest feels like all the air has been sucked forcefully out of it in that deep pain that a loss such as this inflicts on a person. She was more than just a friend however, she was a colleague who fiercely advocated for her Trans brothers and sisters. She fought hard to ensure that in her beloved Houston as well as the whole of Texas, Trans rights- Trans people would be able to live in dignity, safety, and have equal protections in the eyes of the law. Every battle no matter how seemingly insignificant Monica treated in equal measure with the same fierce devotion to the cause as she saw it working towards a goal of parity for all Trans and cisgender people.
She embraced identity of being a strong Black transwoman, a role model for others but with one eye on always remembering her own journey. She always stressed that in order to get where one was going- one must remember where they came from.
Monica started her TransGriot blog in 2006. One of the primary reasons was that many press outlets simply overlooked Trans identities and would normally as a matter of course identify Trans victims by their assigned sex at birth. In her eyes that was not only disrespectful but flat out wrong- but particularly trans folks who had been murdered.
In an interview with The Daily Beast, she said that she took on the task because "I got tired of them being disrespected in death."
"When you deliberately misgender a victim," she said, "then you're delaying justice for that trans person who has been murdered."
That's how I met her. I was working for a mainstream wire service and had just added working in LGBTQ media to my portfolio. She was recommended by a friend as 'the go-to' person for information and more so, correct protocols for respectfully and accurately reporting on Trans issues. She became my teacher, my mentor, my at times LGBTQ guidance counselor, but most of all- my friend.
The Houston native was an award winning advocate and voice on trans rights issues for over 20 years. In addition to being honored with the 2018 GLAAD Media Award for Outstanding Blog, she became the first trans person to receive the Robert Coles Call of Service Award in 2016. She also received the Barbara Jordan Breaking Barriers Award from the Harris County Democratic Party and the Susan Hyde Award for Longevity in the Movement from the National LGBTQ Task Force.
"Monica was a force in our industry, and she gave me great insight and support," said The Association of LGBTQ Journalists (NLGJA) President Sharif Durhams. "I was excited to appoint her to our Board of Directors last month because of the additional contributions I was sure she would make to our organization and our industry. We will miss her. Her spirit lives on in the journalists she mentored and inspired."
"The loss of Monica Roberts is devastating. She was an unstoppable advocate and a powerful voice, always speaking up for justice and uplifting the trans community," said GLAAD President and CEO, Sarah Kate Ellis. "Part of her advocacy was work creating her own media stories, and fighting to change and shape mainstream media's coverage of trans people. She told the stories about Black trans people that weren't told elsewhere. Her legacy will live on in all of the trans advocates she empowered through her own community work, and through her revolutionary TransGriot blog which preserves trans history and provides an in-depth portrait of the fierce, funny, brilliant, incisive woman who created it."
"This week, the LGBTQ+ community lost one of our fiercest voices in Monica Roberts, an activist who not only lifted up the stories of trans people and inspired generations of countless transgender and non-binary people but all those who knew her. She was a mother, sister, aunt, friend, protector and voice for the voiceless. Her journalism was groundbreaking, her advocacy impactful and her spirit and passion limitless. There are people – especially trans members of our community – who are alive and thriving today because of her work," said Rea Carey, Executive Director of the National LGBTQ Task Force.
She advocated for the human rights of transgender people for more than 20 years, with a focus on the issues affecting Black trans people. Her writing appeared at Ebony.com, the Advocate, Black Girl Dangerous, Dallas Voice and in the 'Unapologetically Trans' monthly column in Houston's OutSmart magazine.
In addition to the 2018 GLAAD Media Award, she was awarded the Robert Coles Call of Service Award from Harvard University's Phillips Brooks House Assn, the Virginia Prince Transgender Pioneer Award, the Barbara Jordan Breaking Barriers Award from the Harris County Democratic Party, the IFGE Trinity Award, and being named to the 2019 OUT100.
Kevin Jennings, Lambda Legal CEO, made the following statement:
"Lambda Legal is heartbroken at the devastating news that pioneering journalist and activist, Monica Roberts, has passed away. Her commitment to fighting for LGBTQ equality and telling our transgender community's stories left an indelible mark on media and our movement.
"This is an incredibly sad loss for the city of Houston and the country. Our hearts go out to all who knew her and were touched by her kind spirit. Monica was a beacon of light in our fight for equality in Texas—and all over this country. She advocated on behalf of those often left in our movement's shadows, especially Black transgender women.

"Monica Roberts created TransGriot; a blog focused on the lives of transgender women, especially those of color when no one else was telling those stories. With her life-saving community activism and award-winning reporting, Monica changed the culture. She inspired a generation of journalists and countless young people who wanted to devote their lives to justice.
"Monica was fearless, and she demanded respect for transgender people, no matter who it was. Her love for and her commitment to her community saved lives. Monica Roberts never stopped talking about the violence against transgender women. Her mission to end the misgendering of transgender victims in media to ensure transgender women's dignity in death was often the only final rites that they received. Monica's care for those women is her legacy.
In an update to the news of the death of my friend Monica Roberts:
HOUSTON, Texas (KTRK) — A day after news broke of Texas transgender rights advocate Monica Roberts' death, Eyewitness News has learned that she was the victim in a hit-and-run crash earlier this week.
Roberts was identified in the incident that happened late Monday night at an apartment complex in southwest Houston. Police believe she was taking out the trash when she was hit. Investigators have not identified a suspect or a vehicle in the case.
An initial police report indicated she may have been hit by a car, but now, friends and family say the cause could be natural. Family members told ABC13 on Friday that she had not been feeling well in recent days. They had encouraged her to get a COVID-19 test, but are not certain if that happened. Family members said they are waiting for the medical examiner's office to give them an official cause of death.
Brody Levesque is a veteran wire services political journalist and editor who currently serves as the Editor-at-Large of the Los Angeles Blade. Levesque also serves as the producer of Hollywood, California- based Rated LGBT Radio, a weekly podcast on LGBTQ issues and life.
Why LGBTQs Must Fight to Save Democracy 
This is essential for LGBTQ folks: We are still considered an "issue," not an intersectional minority that deserves equality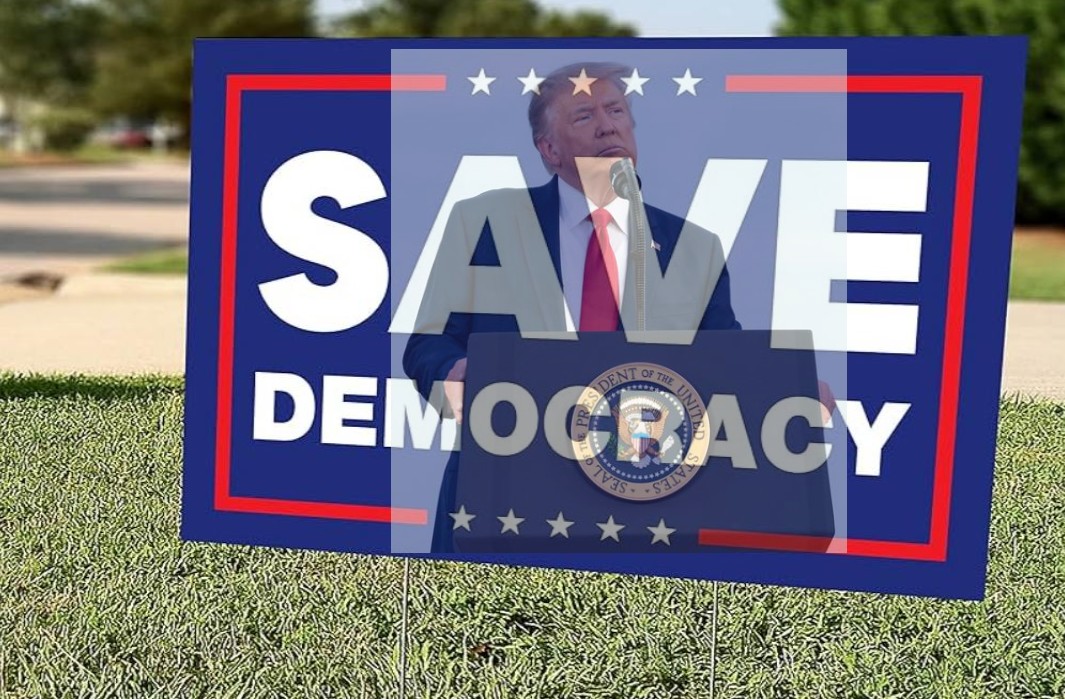 By Karen Ocamb | WEST HOLLYWOOD – The great Maya Angelou once said: "When someone shows you who they are, believe them the first time."
So why do so many people shrug off Donald Trump's dangerous proclamations of near divinity and absolute immunity from the rule of law?
Recently, in response to an avalanche of reports about his "authoritarian bent" and dire warnings of an "increasingly inevitable" Trump dictatorship in a second term, Trump – who's already been convicted of fraud in a New York civil lawsuit and faces up to 91 charges in four significant criminal cases – told Fox's Sean Hannity that he won't be a dictator, except on Day One.
"I love this guy," Trump said. "He says, 'You're not going to be a dictator, are you?' I said: 'No, no, no, other than Day One. We're closing the border and we're drilling, drilling, drilling. After that, I'm not a dictator.'"
After that? Does anyone believe Trump hasn't already developed a taste for dictatorship, having long boasted: "I could stand in the middle of 5th Avenue and shoot somebody and I wouldn't lose voters."
The twice impeached Trump is doubling down on Watergate-disgraced former President Richard Nixon's assertion: "Well, when the president does it, that means that it is not illegal."
And Trump has friends in high places. Democracy Docket's Marc Elias notes that newly elected House Speaker Mike Johnson "was a ringleader" in the coup attempt to overturn the results of the 2020 election. "He used his position as a lawyer and member of Congress to legitimize the fringe legal theory underpinning the 'Big Lie.' Other than former President Donald Trump, he is arguably the most culpable federal elected official in what transpired on Jan. 6, 2021."
The Brennan Center for Justice notes: "Johnson has ties to a movement that incorporates election denial into evangelical Christianity. Members of the movement held prayer sessions in which they asked for divine intervention to reverse the 2020 result….In 2024, Mike Johnson will hold the gavel. That should scare us all."
Johnson is now doctoring footage of the January 6th riot against the Capitol to prevent the Department of Justice from identifying and investigating the insurrectionists. Trump has already promised to pardon "a large portion" of Jan. 6 rioters convicted and jailed on federal offenses. Those rioters include Proud Boy whose members have shown up at drag readings and school board meetings, sometimes prompting anti-LGBTQ violence.
LGBTQ people should be seriously concerned. For nearly a decade, Johnson worked at Alliance Defending Freedom, "the far-right Christian group that has recently sought to ban the abortion medication mifepristone and public drag performances," according to The New Republic.
Additionally, one of Johnson's clients was anti-gay activist and former radical Christian preacher Grant Storms. Johnson "helped convince New Orleans officials to grant Storms a permit for a protest against an annual Pride celebration. Storms's protest ended up getting national attention when an anti-gay protester attempted to murder a man with a steak knife. Storms said the attacker was not part of his organization, but the assailant later told police he went to Storms's event because he wanted to 'kill a gay man.'"
LGBTQ people have long been targets for cruelty and hate. But the Trumpification of America has made it worse.
Last June, the New York Times reported: "There were more than 350 incidents of anti-L.G.B.T.Q. harassment, vandalism or assault in the United States from June 2022 through April 2023, according to a new report [by the Anti-Defamation League and GLAAD], reflecting a climate in which bias against gay and especially transgender people has become widespread."
Another report from the Center for the Study of Hate and Extremism at California State University, San Bernardino "shows a 52 percent increase in anti-L.G.B.T.Q. hate crimes around the country in 2022 and a 28 percent increase in the narrower anti-transgender category," and "a 47 percent increase in hate crimes against gender-nonconforming people, which the report defines as including drag performers."
When out progressive MSNBC host Rachel Maddow interviewed former Rep. Liz Cheney, the staunchly conservative Republican who co-chaired the House Jan. 6 Committee, they both were adamant about setting aside their serious political disagreements to join forces to stop Trump and prevent a Republican House majority in the 2024 election.
Cheney described it as "the cause of our time."
This is essential for LGBTQ folks, especially as we continue to be ignored unless we somehow make news. We are still considered an "issue," not an intersectional minority that deserves equality. Even the Supreme Court ruled against us based on a hypothetical possibility where the key document turned out to be fake.
We need to take a lesson from Stonewall and ACT UP and FIGHT BACK however we can.
And that includes me.
Last year Max Huskins – a straight Millennial friend of mine – and I decided to produce the YouTube series "Race to the Midterms," in partnership with the Los Angeles Blade. This fall, I realized we needed to do another series for the 2024 elections.
But the scope is too large to do as a cause/hobby to my full-time job. So I talked with my friend Steve Ralls (formerly with Servicemembers Legal Defense Network and Immigration Equality) – the VP of External Affairs who recruited me to Public Justice – and we worked out an arrangement where I will step away from my full-time staff position there and instead, be under contract to work exclusively on the Public Justice Emeritus Legacy Project, allowing me to devote the majority of my time to this new initiative.
This is our fight. Parental rights? These are our LGBTQ kids who've already suffered too much trauma, assaults and death by suicide. As Harvey Milk said: "We must give them hope."
We need to not only re-elect Joe Biden and Kamala Harris – but determined candidates for elective and public office who see us as a people deserving of equality, decency and the fundamental right to life, liberty and the pursuit of happiness.
See you in the trenches next year as we Race to Save Democracy!
****************************************************************************************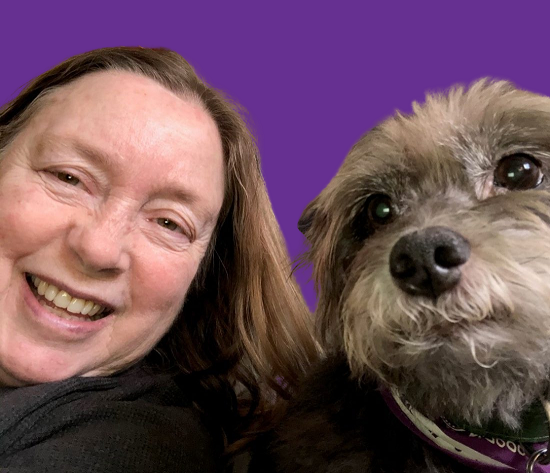 Karen Ocamb is the former news editor of the Los Angeles Blade. She is an award-winning journalist who, upon graduating from Skidmore College, started her professional career at CBS News in New York.
Ocamb started in LGBTQ media in the late 1980s after more than 100 friends died from AIDS. She covered the spectrum of the LGBTQ movement for equality until June 2020, including pressing for LGBTQ data collection during the COVID pandemic.
Since leaving the LA Blade Ocamb continues to advocate for civil rights and social, economic, and racial justice issues.
She lives in West Hollywood, California with her rescue dog Pepper.
******************************