Gay man provides help to LGBTQ asylum seekers in Mexico
Estuardo Cifuentes runs Rainbow Bridge Asylum Seekers in Matamoros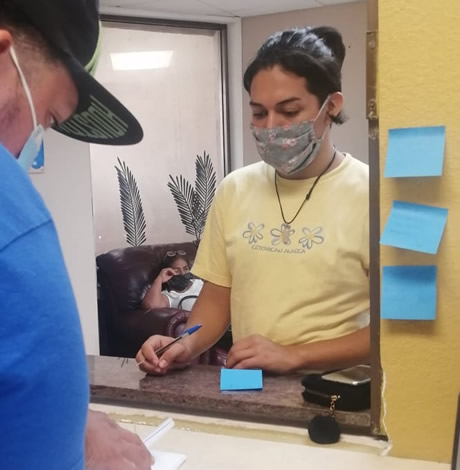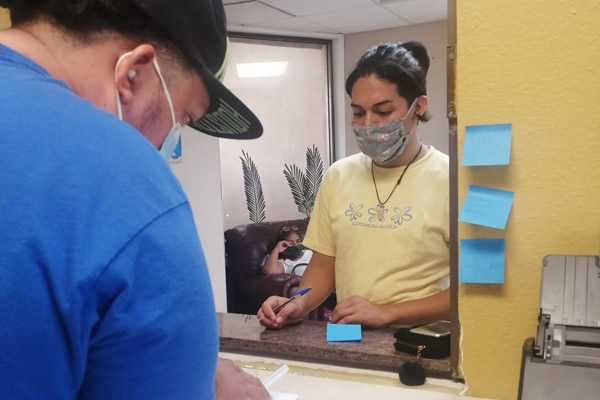 MATAMOROS, Mexico — A gay man from Guatemala who has asked for asylum in the U.S. runs a project that helps LGBTQ asylum seekers in a Mexican border city.
Estuardo Cifuentes arrived in Matamoros, which is across the Rio Grande from Brownsville, Texas, at the end of July 2019 and asked for asylum in the U.S. based on the persecution he said he suffered in Guatemala because of his sexual orientation.
Cifuentes on Sept. 24 during a Zoom interview told the Los Angeles Blade he spent a few days in U.S. Customs and Border Protection custody before he was sent back to Matamoros under the Trump administration's "return to Mexico" (MPP) policy that forces asylum seekers to await the outcome of their cases in Mexico.
"I went back to Matamoros without knowing anything, without knowing anything about the process," said Cifuentes.
Cifuentes told the Blade he met Gaby Zavala, founder of Resource Center Matamoros, a group that provides assistance to migrants who live in Matamoros soon after he returned to the Mexican border city.
Cifuentes said Resource Center Matamoros and other U.S.-based organizations helped him find housing and legal assistance for his asylum case. Cifuentes told the Blade that he, Zavala and others also began to discuss ways to help LGBTQ migrants who live in a sprawling migrant camp adjacent to the Gateway International Bridge over the Rio Grande that connects Matamoros with Brownsville.
Rainbow Bridge Asylum Seekers was born.
"We managed to coordinate it, we set goals and we ran with the project," said Cifuentes.
Cifuentes said some of the 14 LGBTQ migrants with whom Rainbow Bridge works live in the Matamoros camp. He told the Blade that Resource Center Matamoros, among other things, provides the migrants with whom he works access to health care providers and lawyers who can help them translate their asylum forms into English.
"Rainbow Bridge is a bridge between other organizations," he said.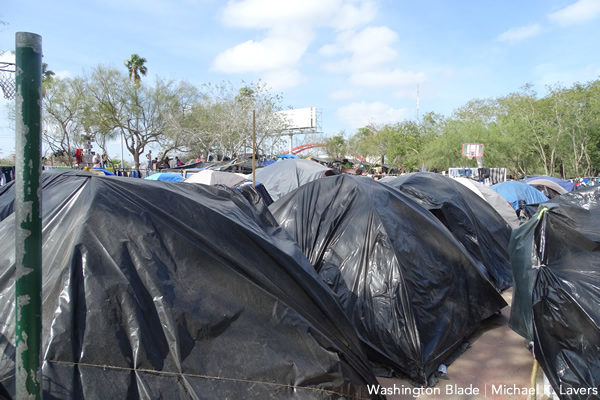 Zavala told the Blade that Cifuentes is now working to open a shelter in Matamoros for LGBTQ migrants.
"Since the onset of the refugee encampment in Matamoros, Tamaulipas (the Mexican state in which Matamoros is located), the need for safe spaces for asylum seekers living in the camp from the LGBTQ+ community became a top priority for Resource Center Matamoros," Zavala told the Blade.
"After several attempts to provide that space within the encampment, it became more obvious that creating a specific program whose only focus was the LGBTQ+ members was necessary, so I put the effort in obtaining significant funding to initiate a first-of-its-kind program in the city of Matamoros, Tamaulipas, which is now known as Rainbow Bridge."
Zavala said she found a "private donor" who provided financial support for the project.
"Once I achieved that, we selected an inspiring asylum seeker, also a member of the LGBTQ+ community with extensive experience in program development as an owner of his own 'empresa' or business back in his country of Guatemala to direct the program," she said.
Guatemala gangs, police targeted Cifuentes, partner
Cifuentes, 32, and his partner of six years ran a digital marketing and advertising business in Guatemala City.
He said gang members extorted money from them. Cifuentes said they closed their business after the gang members attacked them.
Cifuentes said Guatemalan police officers attacked him in front of their home when he tried to kiss his partner. Cifuentes told the Blade the officers tried to kidnap him and one of them shot at him indirectly. He said the police placed him under surveillance under the incident and private cars drove past his home.
"This forced us to leave Guatemala," said Cifuentes.
Cifuentes told the Blade he decided to ask for asylum in the U.S. because he has relatives in this country and "I can continue my life there."
"That was the idea … I can go there with them," he said. "I learned about the asylum process later."
The State Department advises Americans not to travel to Tamaulipas state because of "crime and kidnapping." The Mexico-U.S. land border remains closed to non-essential travel because of the coronavirus pandemic.
Cifuentes' next hearing in his asylum case is scheduled to take place on Oct. 30, but he said it "is dependent" upon coronavirus levels in Matamoros and if the immigration courts in Brownsville will be open. Cifuentes nevertheless said he will continue to help LGBTQ asylum seekers such as himself who remain in Mexico.
"I have the opportunity to understand, to know what it is like to be there, to understand what it is like to be a member of the community, to understand and know what it is like to be a migrant under MPP," said Cifuentes. "There are many challenges and there are still more vulnerable people who have had less opportunities."
"I have the opportunity to provide this help," he added.
Alinson is one of the asylum seekers with whom Rainbow Bridge works.
He is a 41-year-old gay man of African descent from Colombia who has asked for asylum in the U.S. because members of the Revolutionary Armed Forces of Colombia attacked him because of his sexual orientation and race. The U.S. sent Alinson back to Mexico under MPP in order to await the outcome of his case.
Alinson on Tuesday told the Blade during a telephone interview from Matamoros that Rainbow Bridge brought him to the hospital last week for a brain scan and an electrocardiogram after he suffered a brain hemorrage. Alinson said Rainbow Bridge has also provided him with food and housing outside of the camp.
"It is supporting me," said Alinson, referring to Rainbow Bridge.
Cifuentes has created a PayPal account that accepts donations for Rainbow Bridge. The link is here.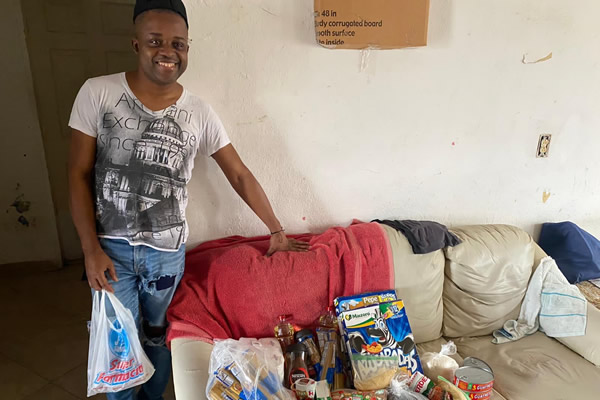 South Bend Indiana Rainbow Story Hour disrupted by Proud Boys
Seven men — all Proud Boys — entered the library and began arguing with staff and patrons. Several displayed white supremacist symbols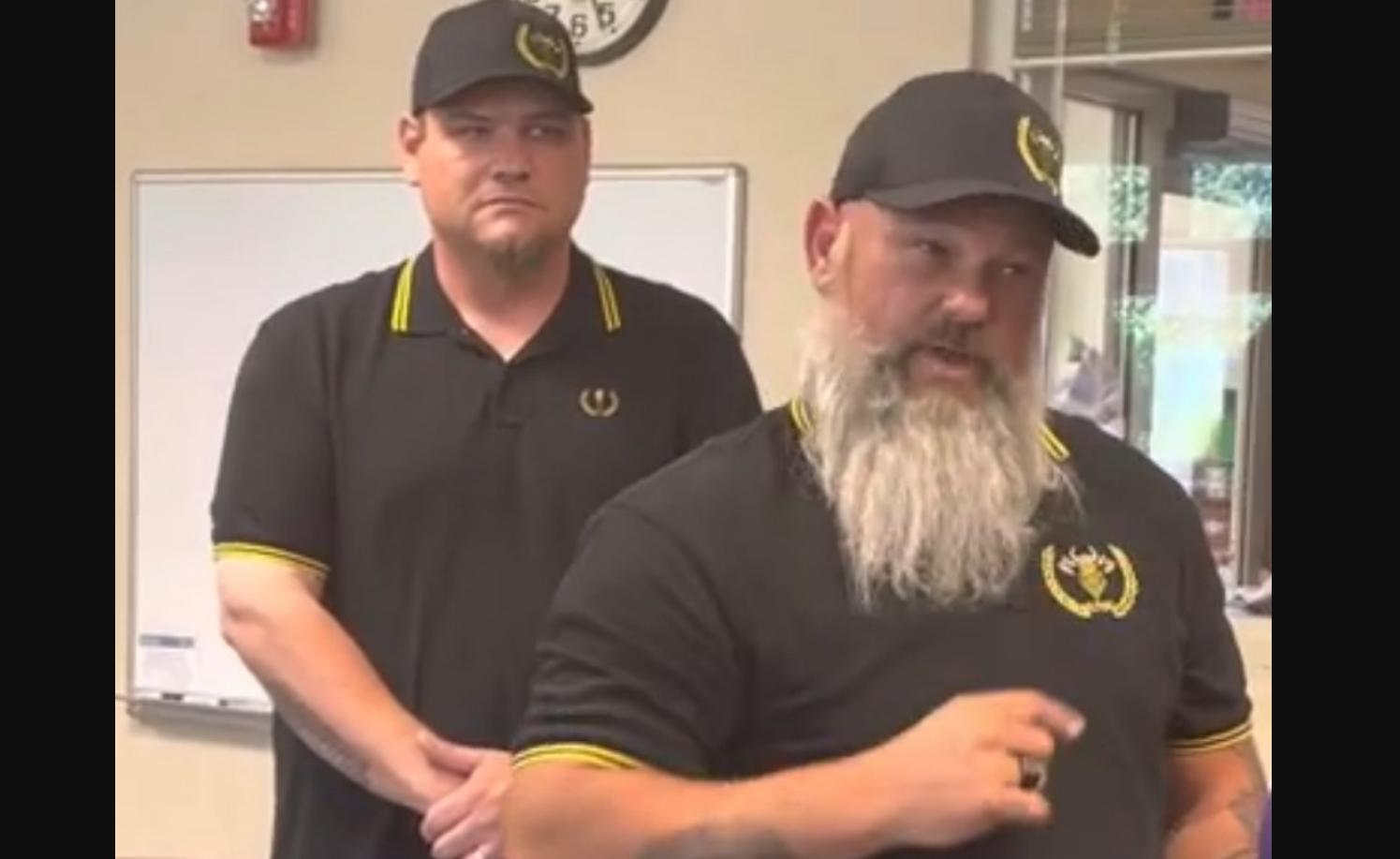 SOUTH BEND, In. – A Pride Month children's Rainbow Story Hour event at the St. Joseph County Public Library's Virginia M. Tutt Branch on Monday was disrupted after the far-right anti-LGBTQ+ group, the Proud Boys, walked in and began loudly arguing with staff and library patrons.
At one point during the confrontation, one of the group unfurled a flag reading "Michiana Proud Boys," appearing to identify the men as a local chapter of the white nationalist hate group.
This latest incident follows Proud Boys targeting LGBTQ+ Pride month events- especially Drag Queen Story Hour events- in Sparks Nevada, Wilmington North Carolina, Alameda California, Boise Idaho, many promulgated by highly influential far-right social media stars like Chaya Raichik, the Brooklyn real estate agent behind @LibsOfTikTok who has highlighted these events she calls out as inappropriate and sexualizing children to her more than 1.3 million followers on Twitter.
South Bend's NPR outlet WVPE reported that the event was a partnership between the library and TREES, a Michiana organization that provides resources for the local transgender community and operates the Tree House Gender Resource center in downtown South Bend.
But before the event was set to start, seven men — all Proud Boys — entered the library and began arguing with staff and patrons. Several displayed white supremacist symbols, according to photos posted on social media.
Police were called — and the group left after about 40 minutes — but they caused so much disruption that the event had to be canceled.
"This definitely came as a shock," library system communications manager Marissa Gebhard told WVPE. "We were not anticipating any problems."
The library plans to reschedule the event in a few months, and Gebhard said the system wants everyone to feel safe and welcome at its branches.
The Proud Boys recognized one person because Purple for Parents (a local hate group focused on schools) had doxxed her before.

This disruption is extremely concerning because it seems to be a part of coordinated disruptions of similar events across the country. 2/4 pic.twitter.com/QumqYn4Bxd

— Indiana Mutual Aid Coalition (@INMutualAid) June 28, 2022
State of California ends contract with AIDS Healthcare Foundation
State is alleging improper negotiating tactics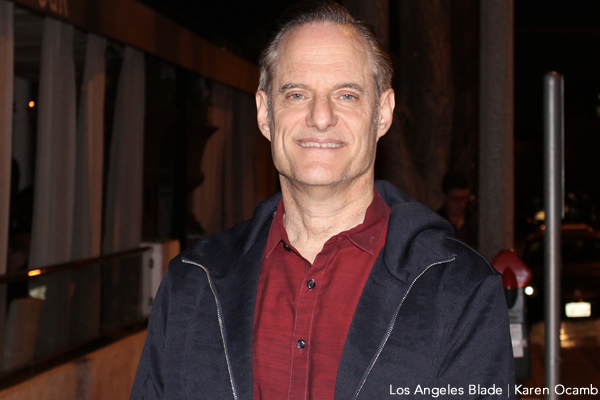 LOS ANGELES – (The Los Angeles Times) California will no longer contract with a prominent L.A.-based nonprofit, the AIDS Healthcare Foundation, to provide healthcare plans for hundreds of HIV-positive patients in Los Angeles County.
The announcement comes after the state accused the foundation of engaging in improper negotiation tactics while negotiating a rate increase.
The group's founder and leader, Michael Weinstein, rejects those claims, calling the state's action "pure retaliation."
The transition announced by the state would affect 770 HIV-positive patients that AIDS Healthcare is contracted to provide care for.
Read the Times piece here: https://www.latimes.com/california/story/2022-06-30/california-aids-healthcare-foundation-state-contract?utm_id=59781&sfmc_id=967189
Ketanji Brown Jackson sworn in as 116th justice of the U.S. Supreme Court
"It has taken 232 years and 115 prior appointments for a black woman to be selected to serve on the Supreme Court of the United States"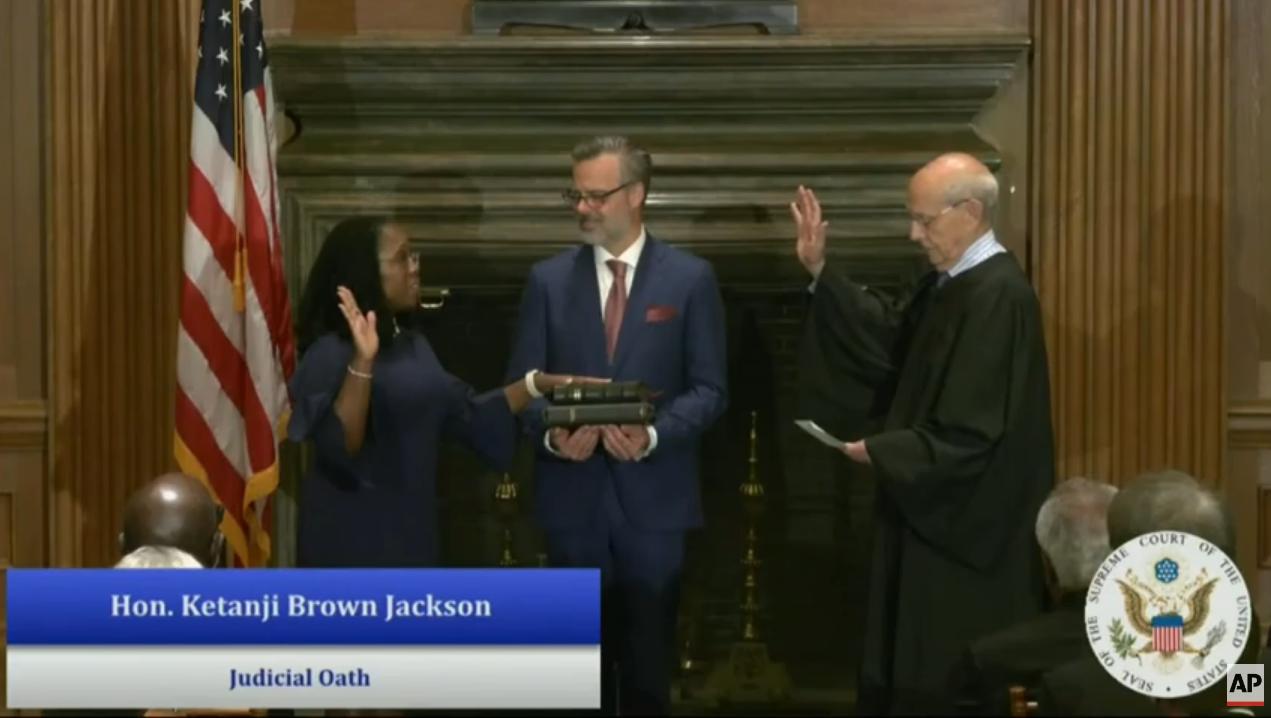 WASHINGTON – In oaths administered by the Chief Justice John Roberts and outgoing Associate U.S. Supreme Court Justice Stephen Breyer, Judge Ketanji Brown Jackson was sworn in as the 116th justice of the U.S. Supreme Court.
The 51 year-old Justice Jackson made history as the first-ever black woman sworn in as a justice on the U.S. Supreme Court. She replaces Justice Breyer, whose resignation from the Supreme Court becomes effective at noon Thursday (Eastern) after his nearly 28 years of service on the nation's high court.
In the simple ceremony held at the Court, Jackson in the constitutional oath, given by Chief Justice Roberts, solemnly swore to defend the Constitution "against all enemies, foreign and domestic," and "bear true faith and allegiance to the same."
Justice Breyer gave her the statutory oath, in which Jackson swore to "administer justice without respect to persons, and do equal right to the poor and to the rich."
The newly sworn-in Associate Justice was joined by her husband, Dr. Patrick Jackson, and their two daughters, Talia and Leila.
The court will hold another formal inaugurating ceremony, called an investiture, in the fall, Roberts said. But Thursday's ceremony allows her to immediately begin work as the newest member of the nine-seat Supreme Court.
Nominated by President Biden and confirmed by the Senate, in April at a ceremony on the South Lawn of the White House, addressing the audience of members of Congress, the Biden Cabinet, and White House staff along with family and invited guests, Justice Jackson noted;
"As I take on this new role, I strongly believe that this is a moment in which all Americans can take great pride. We have come a long way towards perfecting our union. In my family, it took just one generation to go from segregation to the Supreme Court of the United States." 
As the first Black woman to be nominated to serve on the nation's highest court which she noted in her remarks:
"It has taken 232 years and 115 prior appointments for a black woman to be selected to serve on the Supreme Court of the United States. But we've made it," she said, to applause from the crowd. "We've made it, all of us, all of us. And our children are telling me that they see now, more than ever, that here in America anything is possible."
Quoting Maya Angelou, an American author, poet and civil rights activist, "I am the hope and the dream of the slave," Jackson said.