Harris: Anti-LGBTQ violence is 'root cause' of migration from Guatemala
Vice president spoke with country's president on Monday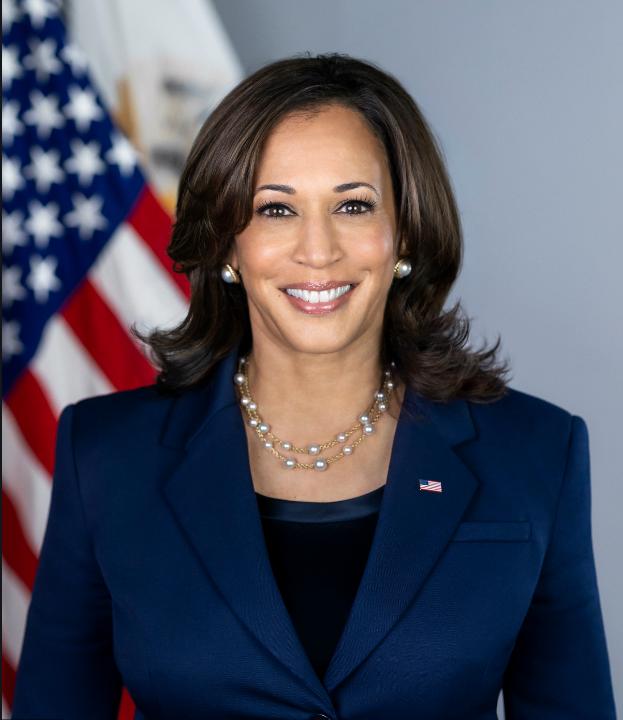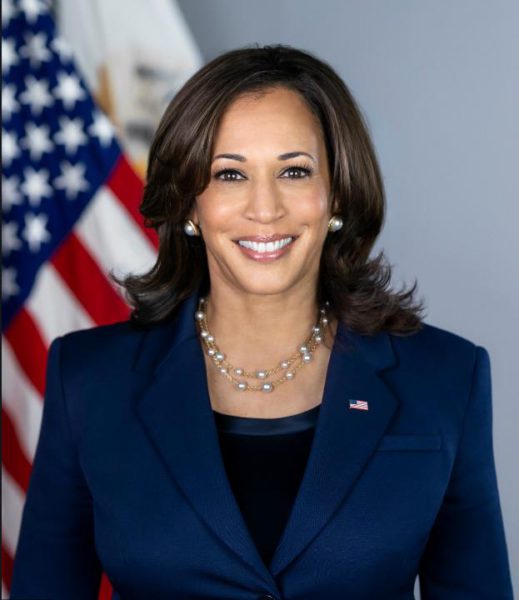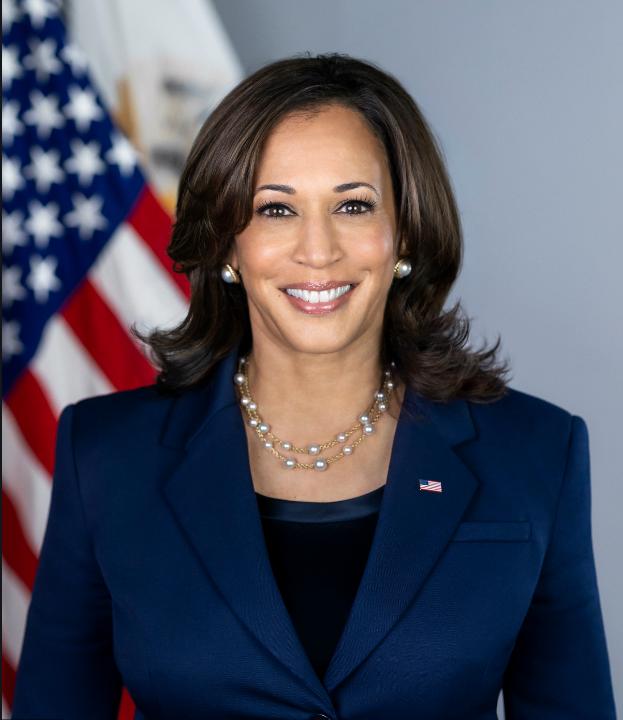 WASHINGTON — Vice President Kamala Harris on Monday acknowledged violence based on sexual orientation and gender identity is among the factors that prompt Guatemalans to leave their country.
"There are also longstanding issues that are often called the 'root causes' of immigration," said Harris during a virtual meeting with Guatemalan President Alejandro Giammattei. "We are looking at the issue of poverty and the lack, therefore, of economic opportunities; the issue of extreme weather conditions and the lack of climate adaptation; as well as corruption and the lack of good governance; and violence against women, Indigenous people, LGBTQ people, and Afro-descendants."
The meeting took place a week after Aldo Dávila, the first openly gay man elected to the Guatemalan Congress, survived a robbery attempt in Guatemala City. Many LGBTQ Guatemalans with whom the Washington Blade has spoken say violence forced them to flee their country.
Estuardo Cifuentes in 2019 asked for asylum in the U.S. because of the anti-gay persecution he suffered in Guatemala.
Cifuentes and his partner ran a digital marketing and advertising business in Guatemala City for six years, but they closed it after gang members attacked them. Cifuentes said Guatemalan police officers also targeted him after they saw him kiss his partner.
"This forced us to leave Guatemala," Cifuentes told the Blade last fall.
The Trump administration forced Cifuentes to pursue his case in Mexico under its Migrant Protection Protocols program.
Cifuentes — who ran Rainbow Bridge Asylum Seekers, a program for LGBTQ asylum seekers and migrants in the Mexican border city of Matamoros — arrived in the U.S. on March 3. Resource Center Matamoros, a group that provides assistance to asylum seekers and migrants in the Mexican border city, helped create Rainbow Bridge Asylum Seekers.
The White House has begun to reverse some of the previous administration's hardline immigration policies. President Biden has charged Harris with the task of working with the governments of Guatemala, El Salvador and Honduras to address the root causes of migration from Central America's Northern Triangle.
"We want to work with you to address both the acute causes as well as the root causes in a way that will bring hope to the people of Guatemala that there will be an opportunity for them if they stay at home," Harris told Giammattei.
City of West Hollywood turns 39 years old
At 7:00 p.m., the City's annual State of the Community Program will celebrate WeHo's accomplishments & preview next year's major projects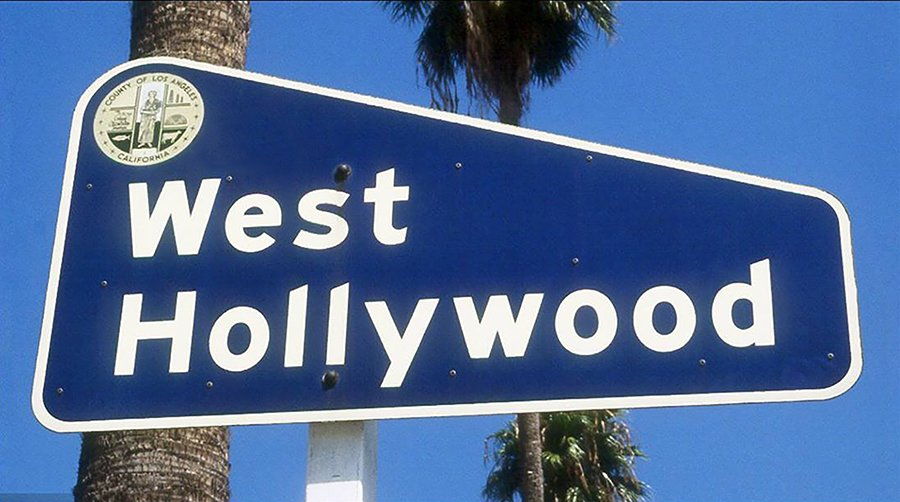 By Paulo Murillo | WEST HOLLYWOOD – The City of West Hollywood turns 39 years old today. The City was officially incorporated as an independent City on November 29, 1984. A coalition of LGBT activists, seniors, and renters proposed a Cityhood with progressive policies and strong tenant's rights protections.
The City is hosting the annual State of the Community Reception & Mixer starting at 6 PM at the West Hollywood Aquatic and Recreation Center (8750 El Tovar Place, West Hollywood, CA 90069). The mixer will allow West Hollywood community members to mingle with residents, elected and appointed officials, and City staff. Appetizers and beverages will be served and there will be live music by the Harrison Jazz Ensemble.
At 7:00 p.m., the City's annual State of the Community Program will celebrate West Hollywood's accomplishments this past year and preview next year's major projects and new initiatives.
The State of the Community presentation will be followed by the NextGen Mixer at 8:00 p.m. The evening will end at the Respite Deck where community members can connect with fellow attendees and enjoy some beats by DJ Asha and a special performance by the City's Inaugural Drag Laureate, Pickle.
To RSVP click on the link here and here CelebrateWeHo23.eventbrite.com.
And here are some highlights of the past 30+ years in West Hollywood:
The first West Hollywood City Council established West Hollywood as the first City in the nation to have a majority openly gay governing body. This was a landmark development in LGBT rights in the United States as well as globally.
The ordinances adopted by the West Hollywood City Council within the first year of Cityhood included landmark legislation such as the City's Rent Stabilization Ordinance (which, upon its adoption was one of the strictest rent control laws in the country); Ordinance prohibiting discrimination against people with HIV and AIDS; Domestic Partnership Ordinance; and Ordinance prohibiting discrimination in employment based on sexual orientation. Today, many of the City's landmark ordinances have been duplicated and have become mainstream policies nationally and globally.
In 1985, the City Council established its Social Services program to provide much-needed services to residents. Over its history, the City has provided millions of dollars in grants to fund programs for people in need. These services have included services for seniors; people with HIV and AIDS; members of the LGBT community; people with disabilities; alcohol and drug use recovery programs; support programs for Russian-speaking immigrants; services for people who are homeless; food programs; and health care services for people who are uninsured. Today, the City's Social Services Division budgets approximately
$5 million per year in funding critical support to programs that impact thousands of people in West Hollywood; City residents live longer and have lower rates of chronic diseases than residents of L.A. County as a whole.
The onset of the HIV/AIDS epidemic had a significant impact on the City of West Hollywood due to the disease's elevated infection rate among gay men which caused a devastatingly high number of deaths in the City. The City of West Hollywood was one of the first government entities to provide social services grants to local AIDS and HIV organizations. The City sponsored one of the first AIDS awareness campaigns in the country in October 1985 and the City's response to the AIDS crisis has been recognized as a model for other cities, nationally and globally. Today, 12 percent of households in the City have a person living with HIV/AIDS.
The City has been one of the most outspoken advocates for the legal rights of LGBT people. In 1985, the City of West Hollywood was one of the first cities in the country to adopt a Domestic Partnership Ordinance. In October 2014, the City marked an exciting milestone as the City Clerk's office at West Hollywood City Hall filed its 10,000th couple as registered Domestic Partners. The City also created the nation's first municipal Transgender Task Force in 2001; in 2009 this became the City's Transgender Advisory Board.
West Hollywood was one of the first cities in the country to pass a resolution in support of marriage equality, paving the way for same-sex marriage initiatives all over the county. In a monumental moment in U.S. history, the City, in conjunction with the Los Angeles County Register-Recorder Clerk, began to issue marriage licenses and perform civil ceremonies for same-sex couples in June 2008, following the Supreme Court of California ruling on Proposition 8. After a legal stay, in June 2013 the U.S. Supreme Court dismissed an appeal in Hollingsworth v. Perry and the City of West Hollywood launched a marriage celebration. West Hollywood City Councilmembers and City Officials performed hundreds of civil ceremonies. On June 25, 2015, West Hollywood hosted a community rally at West Hollywood Park attended by thousands of jubilant revelers celebrating the Supreme Court declaring marriage between same sex couples legal.
Following the election of President Trump in 2016, the West Hollywood City Council affirmed the City of West Hollywood's commitment as a Sanctuary City and reaffirmed the City's commitment to its core values, which includes Respect and Support for People.
In 2017, the West Hollywood City Council approved a Resolution that calls on the U.S. House of Representatives to initiate proceedings for the impeachment of President Donald J. Trump. This came as a response to numerous violations of the Emoluments Clause of the United States Constitution, multiple violations of federal law as it relates to the employment of relatives, serious national security concerns resulting from potential interference with federal elections in 2016, and amid investigations of obstruction of justice.
The City of West Hollywood is one of the first municipalities to form a Transgender Advisory Board, which addresses matters of advocacy on behalf of transgender people in the areas of education, community awareness, and empowerment, and makes recommendations to the West Hollywood City Council. Through its Transgender Advisory Board, the City of West Hollywood regularly co-sponsors programming and recognizes Transgender Awareness Month and Transgender Day of Remembrance each November. For more information about the City of West Hollywood's Transgender Awareness Month events.
The city was a soap box for the Black Lives Matter movement with several marches and demonstrations calling for racial justice taking place on Santa Monica Boulevard in 2020.
In 2021, The city begins recovery from a long COVID-19 Shutdown.
in 2022, the City hosted its inaugural WeHo Pride event, completed the Aquatic and Recreation Center at West Hollywood Park, installed inclusive Pride Crosswalks, responded to the monkeypox outbreak with vaccine clinics and a town hall, urged COVID-19 vaccination boosters leading to more than 87% vaccinations rate amongst residents, provide more than 1.7 million dollars in COVID-19 rental assistance, expanded the City's Block by Block program with 30 new security ambassadors and more than 100 businesses opened since 2021.
**************************************************************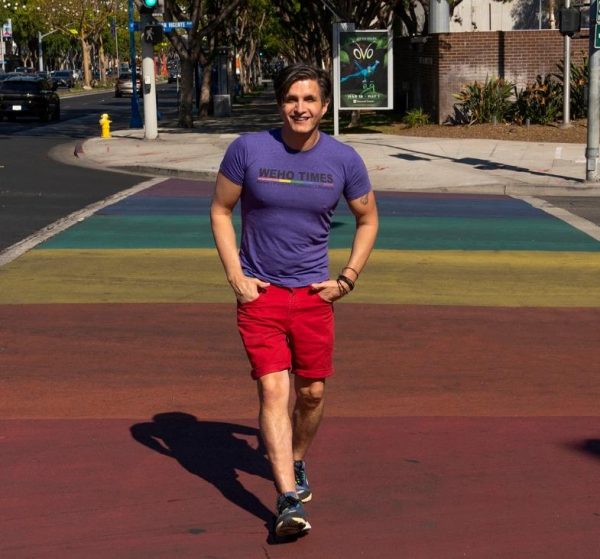 Paulo Murillo is Editor in Chief and Publisher of WEHO TIMES. He brings over 20 years of experience as a columnist, reporter, and photo journalist.
******************************
The preceding article was previously published by WeHo Times and is republished with permission.