Harris: Anti-LGBTQ violence is 'root cause' of migration from Guatemala
Vice president spoke with country's president on Monday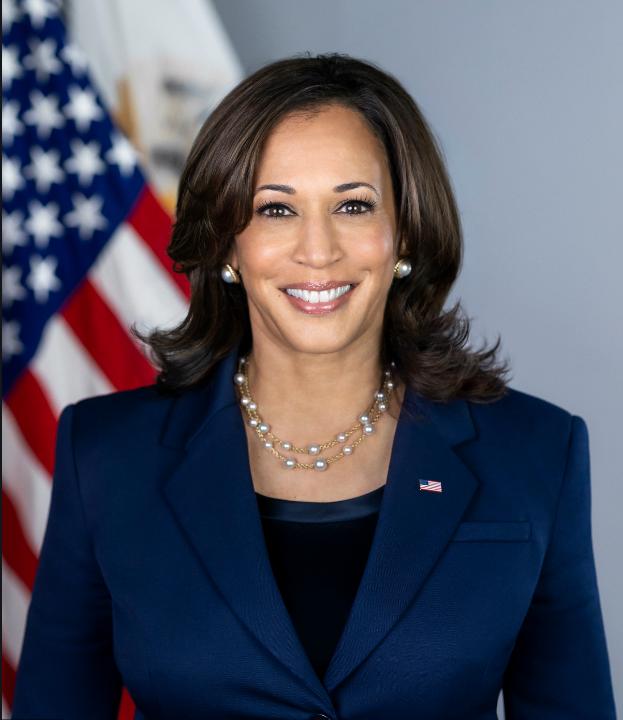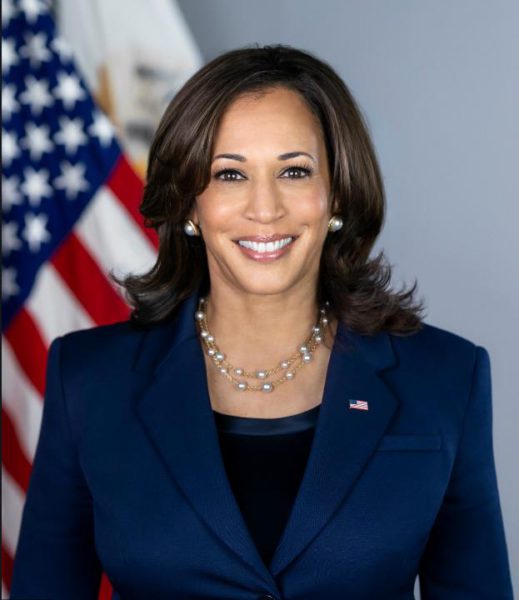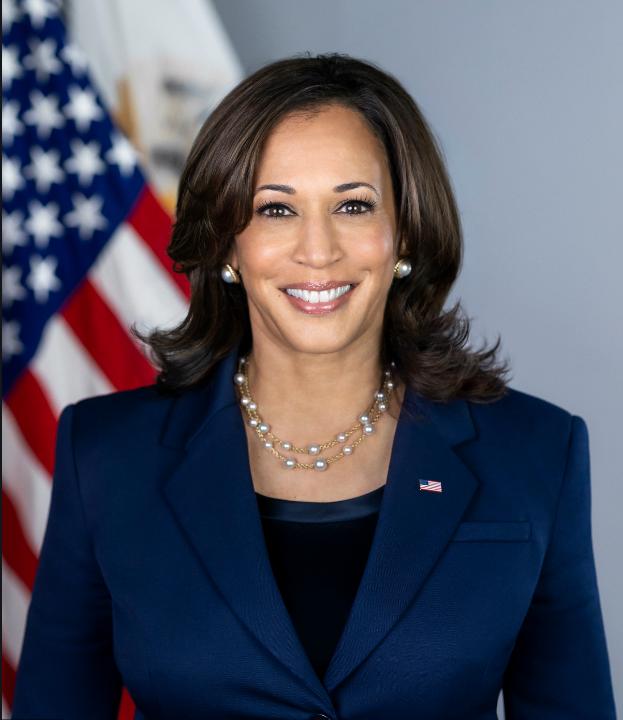 WASHINGTON — Vice President Kamala Harris on Monday acknowledged violence based on sexual orientation and gender identity is among the factors that prompt Guatemalans to leave their country.
"There are also longstanding issues that are often called the 'root causes' of immigration," said Harris during a virtual meeting with Guatemalan President Alejandro Giammattei. "We are looking at the issue of poverty and the lack, therefore, of economic opportunities; the issue of extreme weather conditions and the lack of climate adaptation; as well as corruption and the lack of good governance; and violence against women, Indigenous people, LGBTQ people, and Afro-descendants."
The meeting took place a week after Aldo Dávila, the first openly gay man elected to the Guatemalan Congress, survived a robbery attempt in Guatemala City. Many LGBTQ Guatemalans with whom the Washington Blade has spoken say violence forced them to flee their country.
Estuardo Cifuentes in 2019 asked for asylum in the U.S. because of the anti-gay persecution he suffered in Guatemala.
Cifuentes and his partner ran a digital marketing and advertising business in Guatemala City for six years, but they closed it after gang members attacked them. Cifuentes said Guatemalan police officers also targeted him after they saw him kiss his partner.
"This forced us to leave Guatemala," Cifuentes told the Blade last fall.
The Trump administration forced Cifuentes to pursue his case in Mexico under its Migrant Protection Protocols program.
Cifuentes — who ran Rainbow Bridge Asylum Seekers, a program for LGBTQ asylum seekers and migrants in the Mexican border city of Matamoros — arrived in the U.S. on March 3. Resource Center Matamoros, a group that provides assistance to asylum seekers and migrants in the Mexican border city, helped create Rainbow Bridge Asylum Seekers.
The White House has begun to reverse some of the previous administration's hardline immigration policies. President Biden has charged Harris with the task of working with the governments of Guatemala, El Salvador and Honduras to address the root causes of migration from Central America's Northern Triangle.
"We want to work with you to address both the acute causes as well as the root causes in a way that will bring hope to the people of Guatemala that there will be an opportunity for them if they stay at home," Harris told Giammattei.
Russian Interior Ministry launches probe into Netflix's 'LGBTQ' content
Part of the political pressure to further restrict LGBTQ+ equality stems from anti-LGBTQ+ remarks made by Russian President Vladimir Putin
MOSCOW – Olga Baranets- the "public commissioner for the protection of the family" accused the American streaming giant Netflix of violating the 2013 Russian law regarding what the Russian government deems "gay propaganda."
In a formal complaint filed with the Russian Interior Ministry, Baranets, a resident of the Russian capital, alleged that Netflix was violating the law's provisions that prohibit "propaganda on non-traditional sexual relations among Russians under the age of 18" when Netflix broadcast LGBTQ+ themed series with a 16+ label.
A source for the Russian Interior Ministry told the Blade on Sunday that it is investigating the matter. The law requires that there is a 30-day deadline for responding to such inquiries, Baranets sent her complaint to the Ministry of Internal Affairs on November 10.
A person familiar with the Russian government probe and Baranets' complaint but not authorized to speak to the media at Netflix's European headquarters in Amsterdam said that it was doubtful the company violated the tenets of the so-called "gay propaganda" law. The source added that company had found no series and films about the lives of LGBTQs with a 16+ label when it checked earlier this month that would have been available in the Russian Federation.
Netflix's "colorful collection of films and TV series tells about the lives of gays, lesbians, bisexuals and transgender people," Baranets told Vedomosti, a Russian-language business daily newspaper, which first reported the story.
Vedomosti noted that should Netflix be found guilty of violating the law it could face a fine of up to $1 million rubles, ($11,844.48 Euros)-($13,400 USD) or a temporary suspension of its service for 90 days.
The Moscow Times reported that earlier this month, a Moscow court fined Russia's Muz-TV music video channel 1 million rubles ($14,000) after its awards show featured gender-flipping stars and what viewers said resembled a same-sex wedding.
The Russian internet watchdog agency Roskomnadzor, the state media and communications regulator, has stepped up its efforts to implement sweeping bans of so-called "perverted" television shows and movies on all streaming platforms in addition to the complaints about Netflix.
Officials are also working with Vitaly Milanov, deputy chairman of the Committee on Family Affairs, Women, and Children, in the Russian State Duma, (Parliament) to sponsor legislation that would make changes to three laws that regulate media, regulate the protection of children from harmful content and banning displays of "gay propaganda" toward Russians under the age of 18.
Interviewed by RIA Novosti, the state-controlled news agency last week, Milanov told the news outlet that "Russian citizens don't want such content to be broadcast widely." He then added that "the legal solution to this situation is just around the corner. Whoever wants can have special access to such videos as well as with pornography."
The English language Moscow Times reported that Russian film distributors in recent years have edited LGBTQ sex scenes and characters from movies before they were shown in theaters. Roskomnadzor's proposed rules would for the first time affect online streaming and could lead to movies like "50 Shades of Grey" and shows like "Billions" being blocked by Russian internet providers.
Milanov has long been a vocal fierce opponent of the LGBTQ+ community. Legislation authored by him while as an elected official in St. Petersburg was later the boiler-plate model for the national 2013 " gay propaganda " law. This past August he stated that LGBTQ+ people are the "lowest stage of development of the animal world" and should be "sterilized" as stray cats are.
Part of the political pressure to further restrict LGBTQ+ equality stems from anti-LGBTQ+ remarks made by Russian President Vladimir Putin in a speech he made in October in Sochi.
The Russian president  accused "monstrous" Western countries of forcing "transgenderism" onto children.
"We're surprised to see things happening in countries that see themselves as flagships of progress… The struggle for equality and against discrimination turns into aggressive dogmatism verging on absurdity."
"People who dare to say that men and women still exist as a biological fact are almost ostracized… Not to mention the simply monstrous fact that children today are taught from a young age that a boy can easily become a girl and vice versa."
"Let's call a spade a spade: This simply verges on crimes against humanity under the banner of progress."
Roskomnadzor head Andrei Lipov reportedly cited Putin's Sochi speech as justification for the proposed streaming bans.
California expands broadband infrastructure & internet access across state
The initial project locations based on unserved/underserved areas that don't reliably have download speeds of at least 25 Megabits per second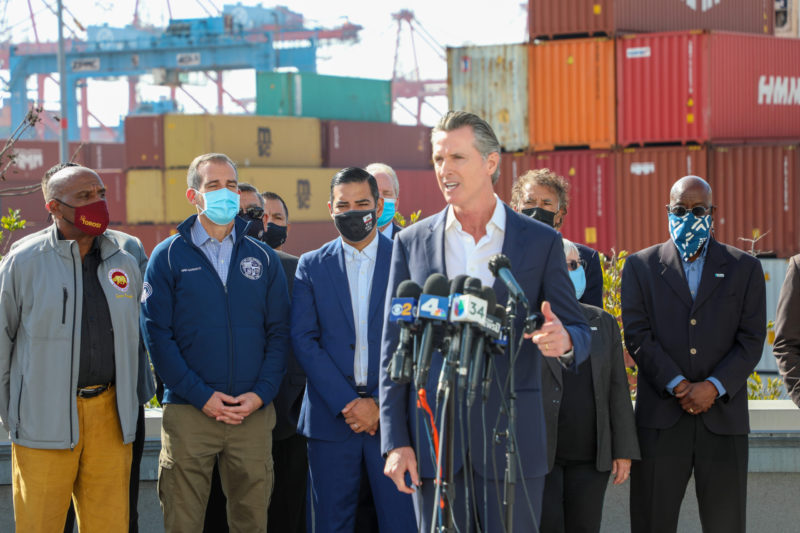 SACRAMENTO – Advancing California's commitment to bridge the digital divide, Governor Gavin Newsom announced that the state has identified 18 projects to begin work on an open-access middle-mile network that will provide missing infrastructure paths to bring broadband to all communities.
As part of the historic $6 billion broadband investment advanced in partnership with legislative leaders earlier this year, the initial project locations are based on known unserved and underserved areas across the state. The projects will connect to the core of the global internet and interconnect to last-mile infrastructure, which is the final leg that provides internet service to a customer.
"California is committed to taking on the challenges laid bare by the pandemic, including the digital divide holding back too many communities across the state," said Newsom. "These projects are the first step to delivering on our historic investment that will ensure all Californians have access to high-quality broadband internet, while also creating new jobs to support our nation-leading economic recovery."
The initial 18 projects represent a range of geographic locations and technical approaches. Projects are being initiated in the following tribal communities, counties and cities: Alpine County; Amador County; Calaveras County; Central Coast; Coachella Valley; Colusa Area; Inyo County; Kern County; Kern/San Luis Obispo Area; Lake County Area; Los Angeles and South Los Angeles; Oakland; Orange County; Plumas Area; Riverside/San Diego Area; San Bernardino County; Siskiyou Area; and West Fresno.
Evaluation of project areas included consideration of public comments, prioritization of unserved or underserved areas of the state, and inclusion of tribal communities, cities and counties. An unserved or underserved area has households that do not reliably have download speeds of at least 25 Megabits per second (Mbps) and upload of at least 3 Mbps.
"Core to our success will be the deep partnerships we've built with a diverse set of community organizations and last mile providers. Through many years of engagement with metropolitan planning organizations, CPUC-supported broadband consortia, Tribal organizations, community-based broadband advocacy groups, and organizations like the Rural County Representatives of California, the NAACP, and the California Emerging Technology Fund, we are now ready to take this historic step towards broadband equity for California," said Louis Fox, Founder and Chair of GoldenStateNet, the state's third-party administrator.
State partners implementing the middle-mile initiative include the California Department of Technology, California Public Utilities Commission (CPUC) and Caltrans. GoldenStateNet was selected as the Third-Party Administrator (TPA) to manage the development, acquisition, construction, maintenance and operation of the statewide open-access middle-mile broadband network. As the TPA, GoldenStateNet will partner with key stakeholder groups across the state to investigate the best technical, financial and operational models to meet the needs of the project sites.
A map and additional information on the initial projects can be found here.
"A reliable broadband connection makes the difference between having access to full-service health care, education and employment or sometimes going without," said State Chief Information Officer Amy Tong. "Through a historic partnership between our Governor, the Legislature, state agencies and a third-party administrator, we are taking immediate action to improve connectivity for Californians in the northern, central and southern parts of the state."
"These initial routes have been identified to accelerate projects in areas of the state that are unserved because of the lack of open middle mile infrastructure to serve them. We are accelerating the selection of a diverse set of routes — those that are ready to build and those that are not ready to build. This allows the state to partner with locals on these diverse projects and learn by doing, as we concurrently work to finalize all the needed routes in the State. There are many more communities like those in Phase I that will be included in the final map," said Martha Guzman Aceves, Commissioner at the CPUC.
Michigan teacher walks off job & resigns after told to remove Pride flag
"To me, the flag represents love and inclusion for everybody, not just whoever is of the LGBTQIA+ community"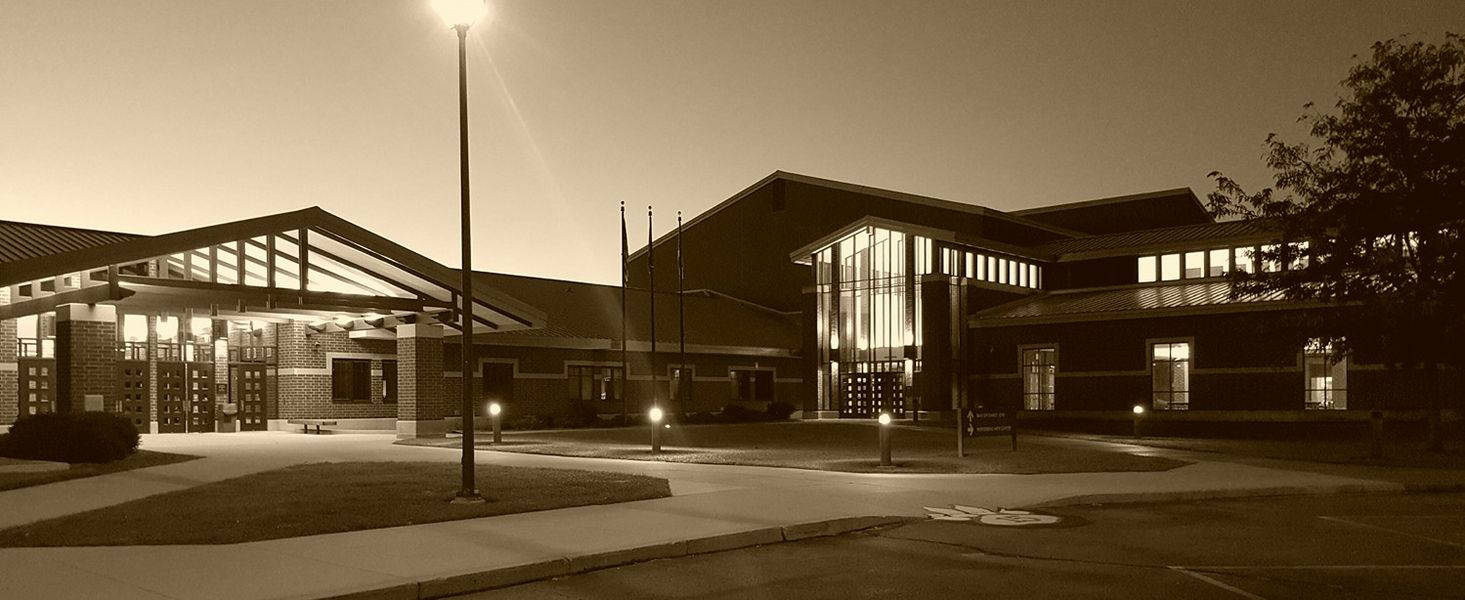 THREE RIVERS, Mi. – A middle school health teacher walked off the job Nov. 22, then resigned after the school district's administration ordered LGBTQ+ Pride flags removed from classrooms.
Russell Ball, who identifies as a member of the LGBTQ+ community, told local media outlets that "The rumors kind of floating around is that one or two parents that complained about the flags being in the classroom."
"To me, the flag represents love and inclusion for everybody, not just whoever is of the LGBTQIA+ community," Ball said during an interview last week with NBC News affiliate WOOD TV 8 on Grand Rapids. "I felt very disheartened and saddened. The students losing that representation throughout the classrooms really hurt, losing my own representation in the classroom really hurt. It was just something I was not prepared to do."
He told NBC 8 that, combined with burnout, caused him to resign from his position as a health teacher.
"It all comes down to having some open communication and building understanding that we're not out to vilify anybody, but we are here and we do exist," he said.
In a statement posted on its website, the school district's Interim Superintendent Nikki Nash said officials were notified by what he referred to as an "an external party," Nov. 18. According to Nash, the person questioned information shared within the school day, which also included an inquiry of the Gay Straight Alliance after-school club and pride flags within Three Rivers Middle School classrooms.
"We continue to work with the district's legal firm and board of education to ensure we are providing a safe learning environment for all students," the statement continued. "There is a board meeting on December 6th."
Attorneys representing the district did not reply Tuesday to multiple requests for comment.
Comments on the school district's Facebook page reflected anger over its decision, with one person writing; "It is disappointing Three Rivers Community Schools has decided to kick protections and support for LGBTQ+ students to the curb for some undisclosed reason. The district claims protection for all students but somehow figured LGBTQ+ students don't fit in that category for all students and are now willing to show the students and their support network of teachers to the door."